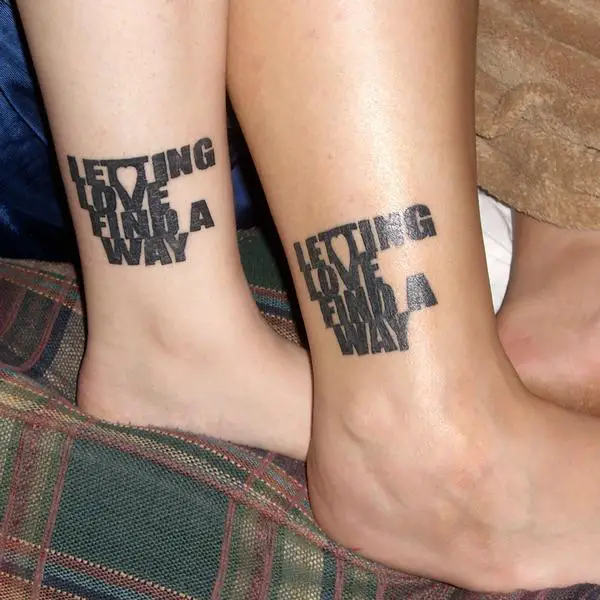 Getting matching couple tattoos are a great way to show how committed you are to the person that you have fallen in love with. Couple tattoos may have different meanings, inspirations, relevance or it could just be a mere fanaticism. If you have planned to get one, make sure you are getting it with the right person or else later you might have to shell out dollars to get a cover-up tattoo. Even worse, you could end up deciding that you don't want the tattoo on your body at all and that will require laser removal, which is an extremely painful and costly procedure. Therefore, you have to be extremely careful when getting a couple tattoo.
Tattoos for couples:
Any which way, couple tattoos look very cute and are fun to show off to your friends and family members. Couple tattoos are unique to each individual out there and they come with a love story attached to them. That is why couple tattoos are so much more discussed than any other type of tattoos out there. The list below is a collection 30 cool couple tattoos, which may help you get some inspiration if you're thinking of getting a couple tattoo of your own.
Letting Love
"Letting Love Find A Way" inked in attractive bold style.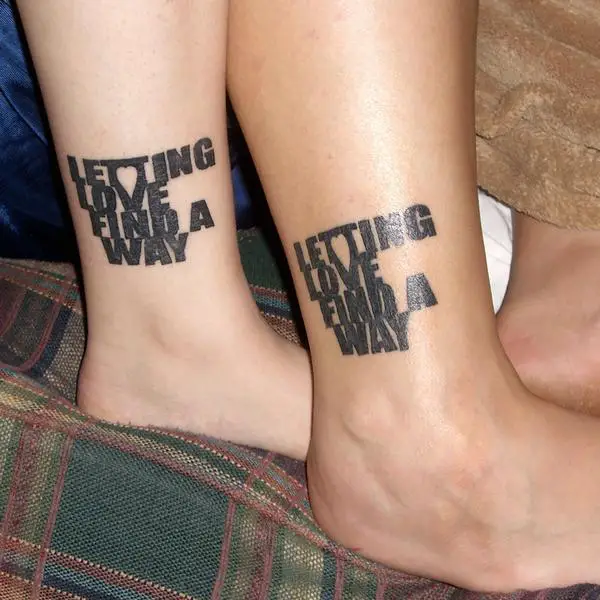 Letting Love
Hi-tech Love Symbol
Tiny robotic figures on their arms to show a unique connection between them.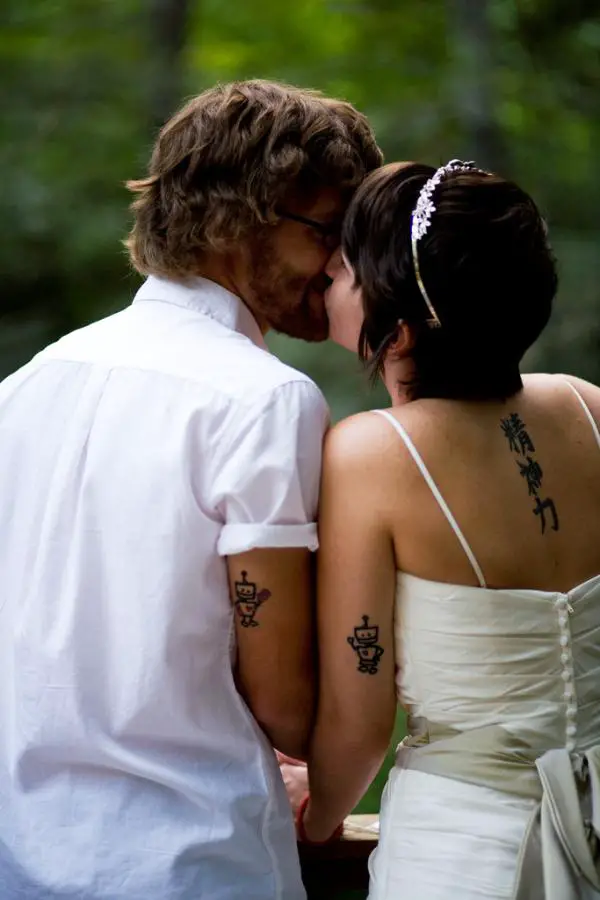 Lazy Sunday
Colorful leg tattoos that include a Russian doll and a girl's portrait on woman's leg and skull and rose piece with other flowers on guy's.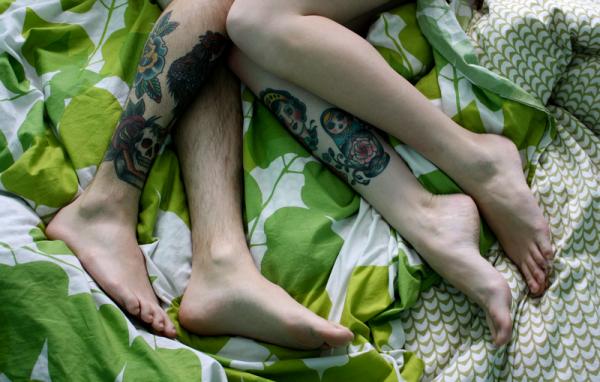 Couple Arm Tattoo
Cool arm tattoo pieces, which become a complete piece when they hug each other.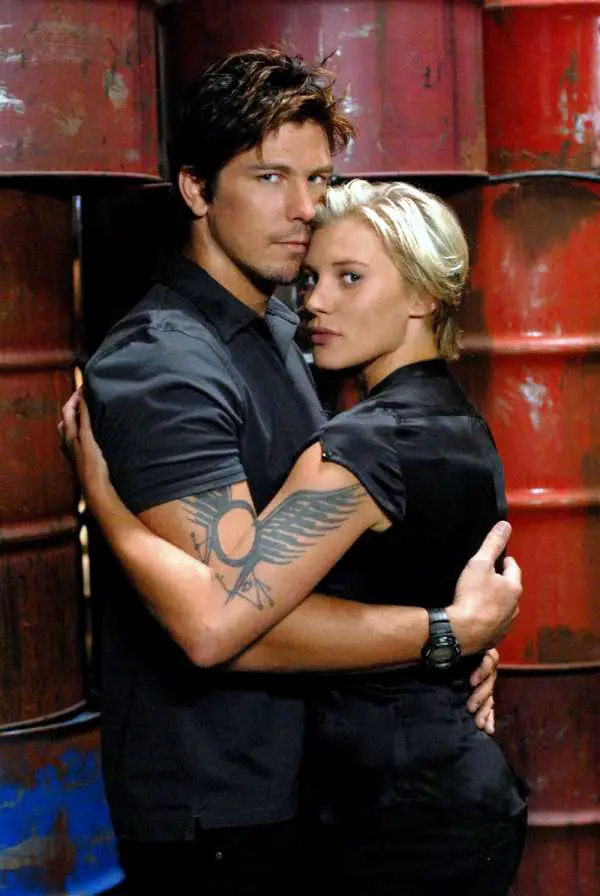 Tattoo Couple
Japanese mythology figures inked on both of them. While the guy is sporting a tribal dragon, the woman has got a dragonfly and a sea horse.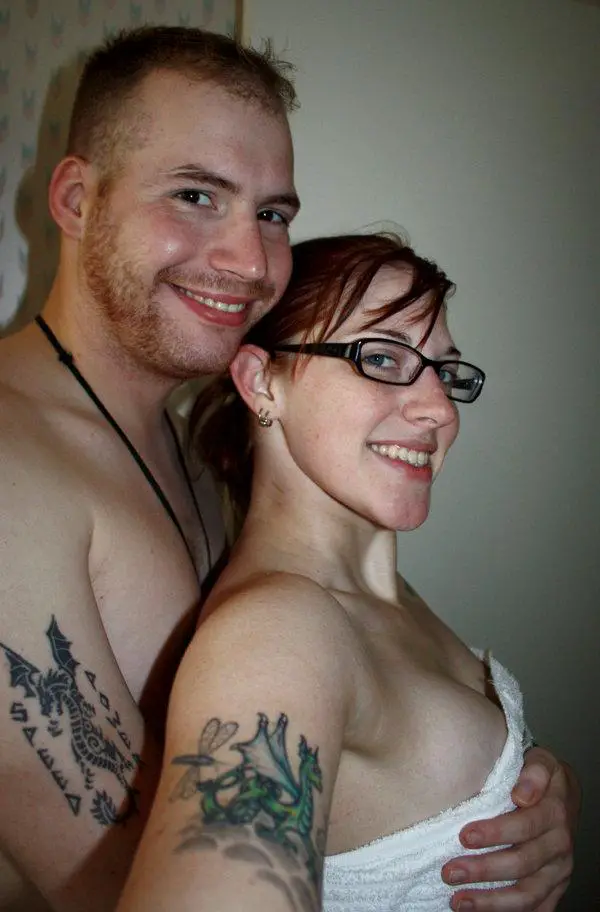 Tattoo Couple
Horus Eye
Eye of Horus on inner wrists to represent motivation for great focus and conviction.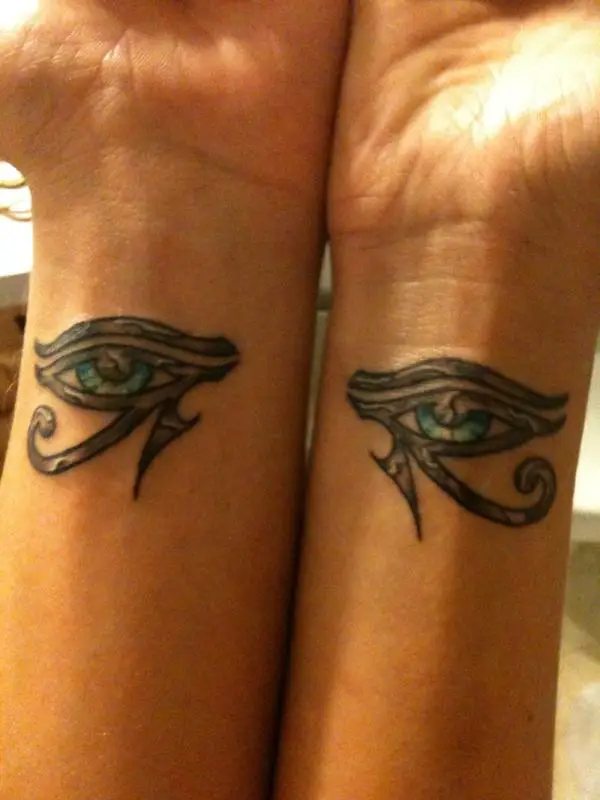 Couple New Tattoos
Fun tattoos to sport and reflect the fun and adventure that couple share with one another.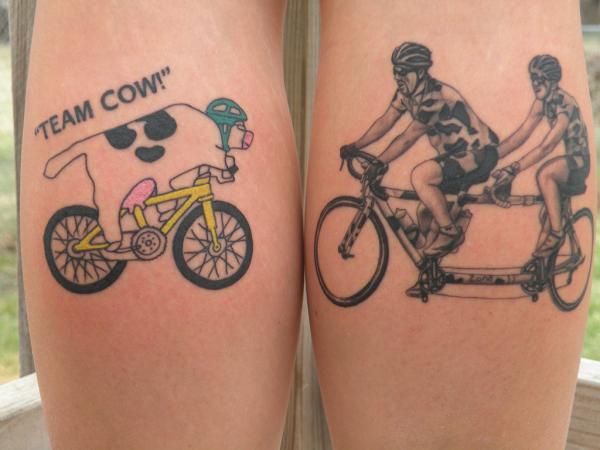 Independent Tattoo
Skull with cross bones tattoo on finger in masculine and feminine versions.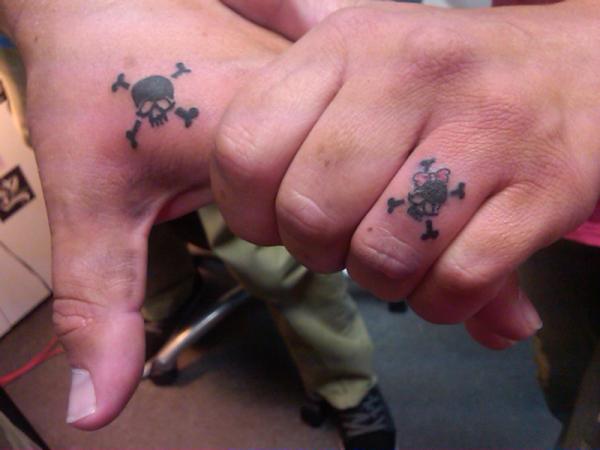 Independent Tattoo
My Love Text Tattoo
Expressing love for each other in Italian style with a text tattoo saying, "il mio amore".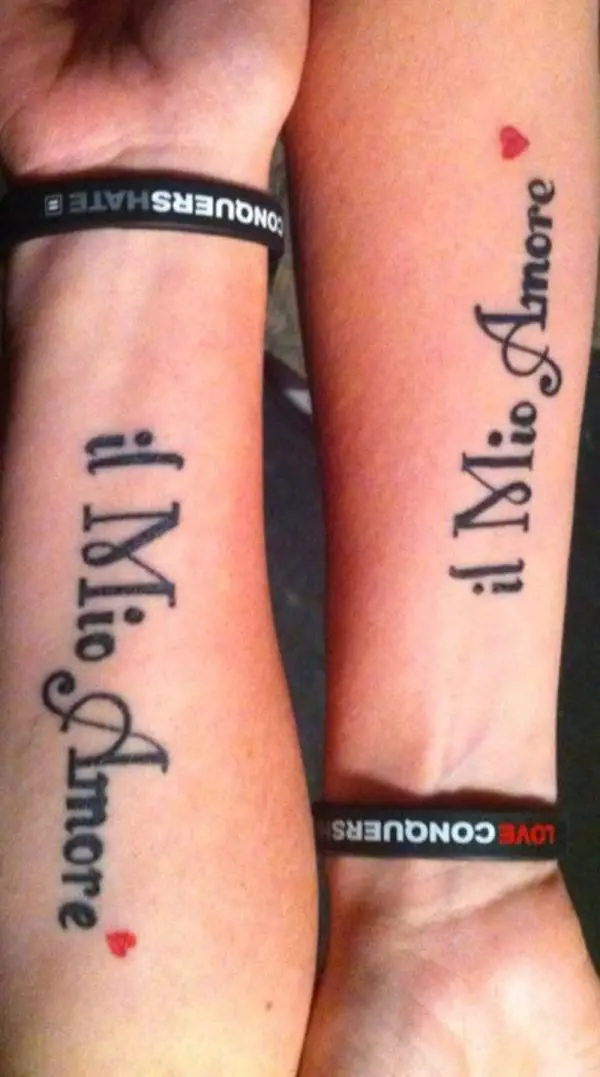 Lego Man Wedding Tattoos
Cute Lego man and Lego woman getting married, but watch it, the man is headless and the woman his holding goblet full of blood.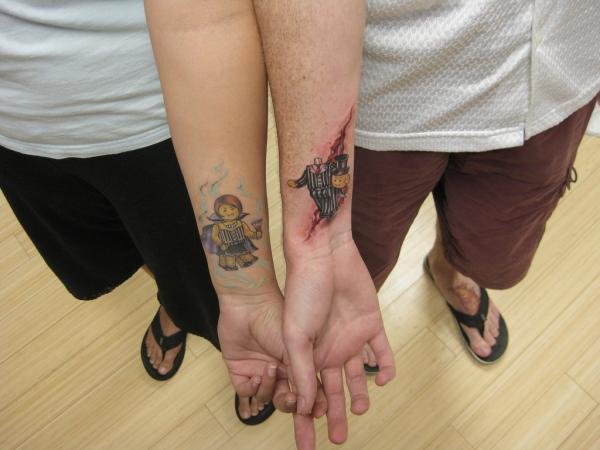 Foot Tattoos
Celtic knot Shamrocks with initials of each other to show their everlasting bonding.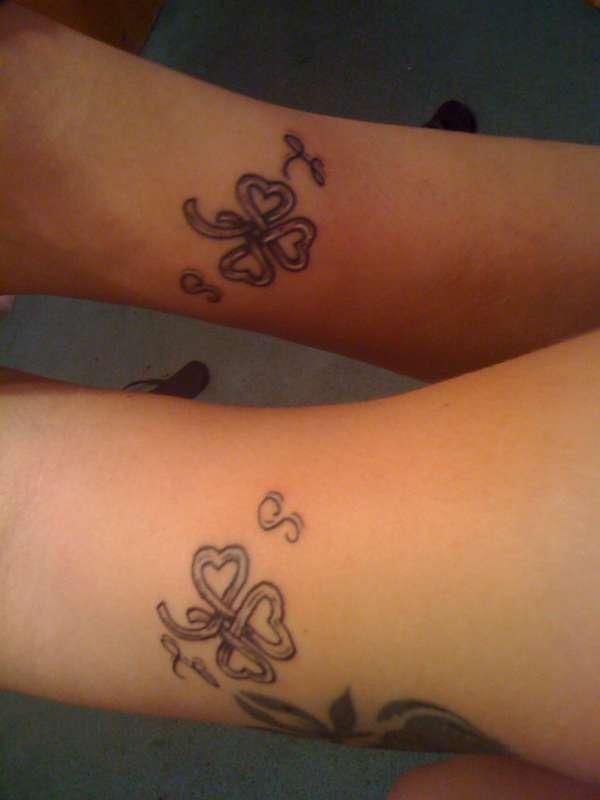 Cool Tattoo
Custom designed flower for adorable matching tattoos for a couple.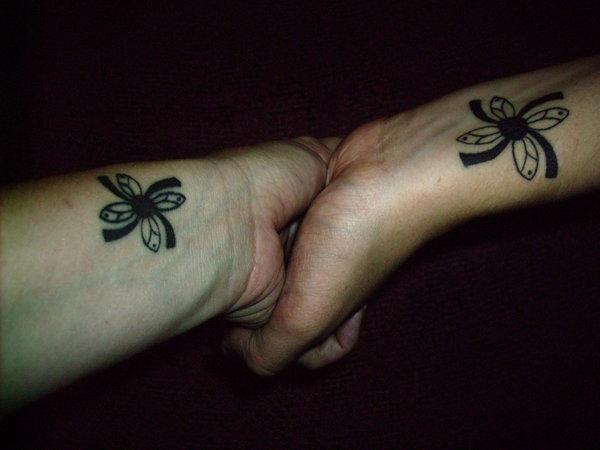 Ying Yang Tattoos
Custom design of Yin Yang with one part representing concrete and the other has got a pattern of spider web.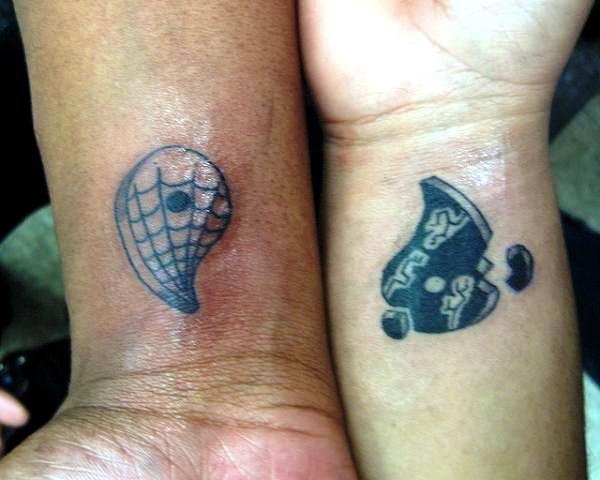 Heart Match Couple
Girl has a heart lock with a puzzle peace on it and the guy has a heart with the same puzzle missing.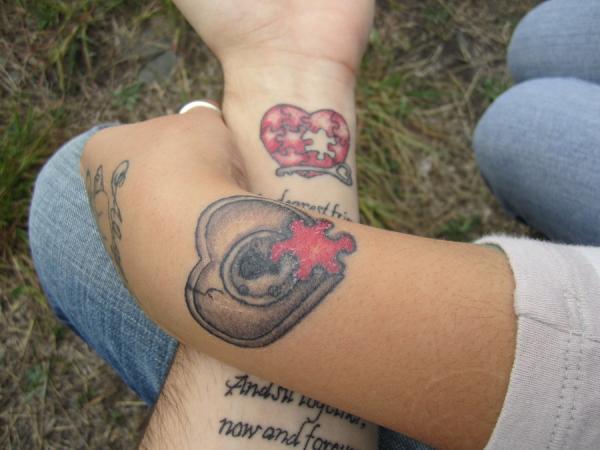 Cool Couple Tattoo
Awesome looking matching skull tattoos, woman's tattoo having a lovely bow and pink.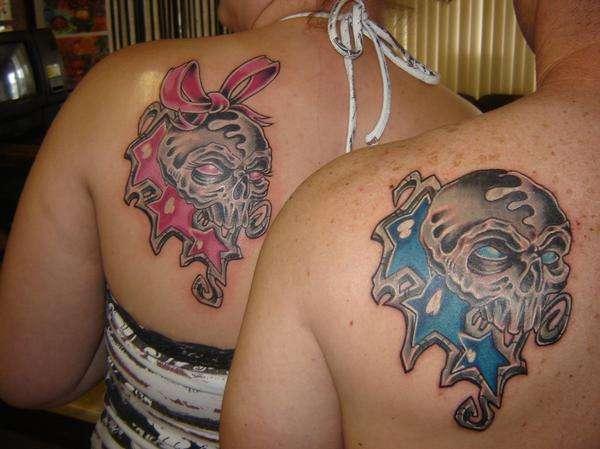 Duo Tattoo
Matching text tattoos, saying, "Trust Comes Tough" in different styles.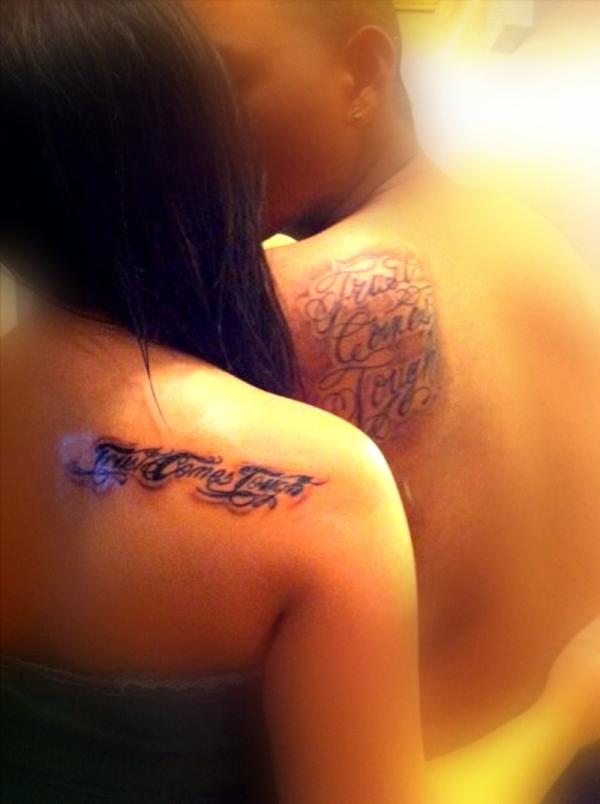 Matching Feet
Man and wife representing their love for Ireland with Shamrock flowers.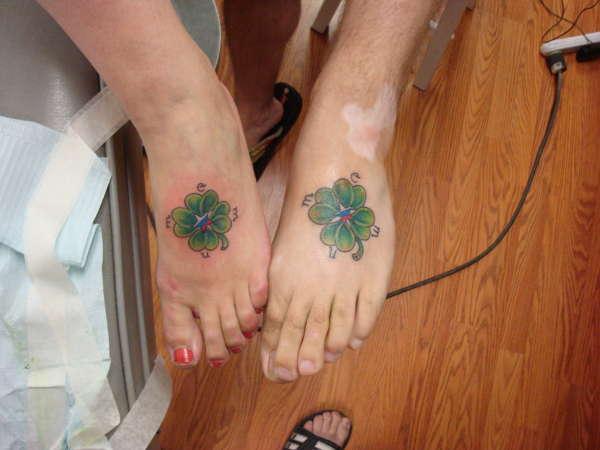 Cute Matching Tattoo
Matching skulls with triple-x cross bottles emitting out the poison.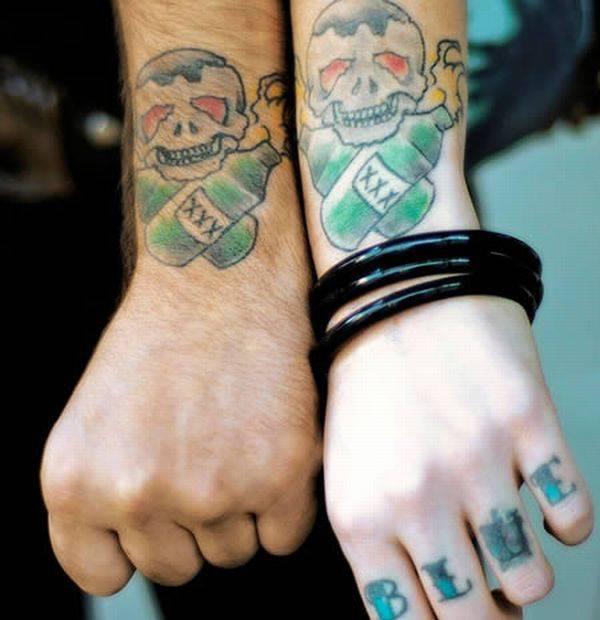 Cute Matching Tattoo
Tattoo Falling Star
A nautical star and a shooting star in lovely black and red colors.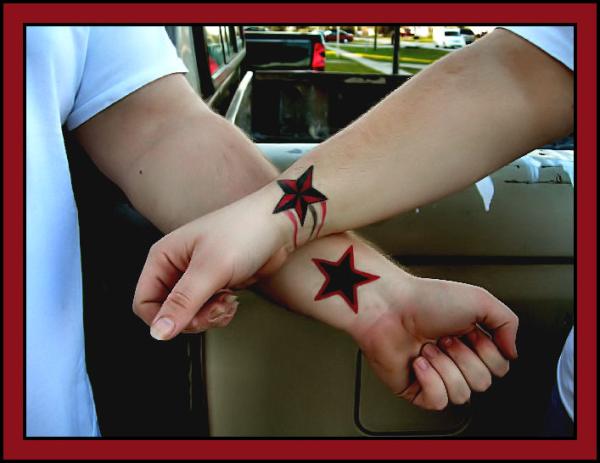 Frog Tattoo
Frog tattoos on feet representing fertility, transition and new beginning.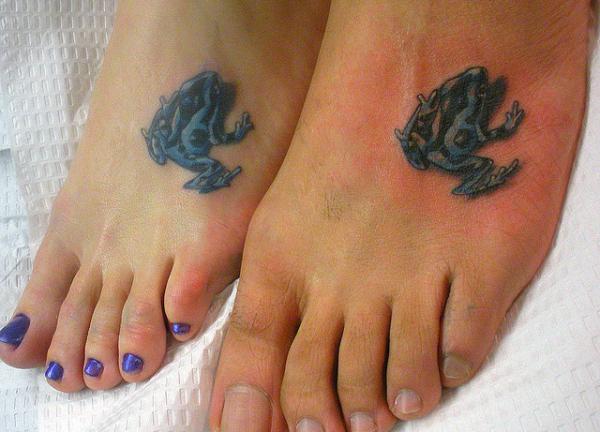 Thimble Tattoo
Maple leaf, bell and fruit tattoo on their forearms.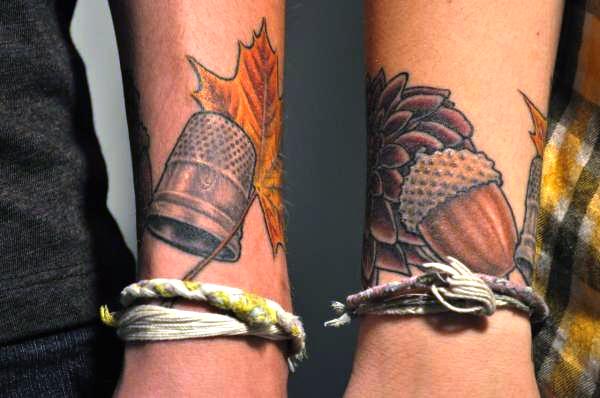 Thimble Tattoo
Tortoise Tattoo
Tortoise tattoos on shoulder blade to represent their slow yet steady union.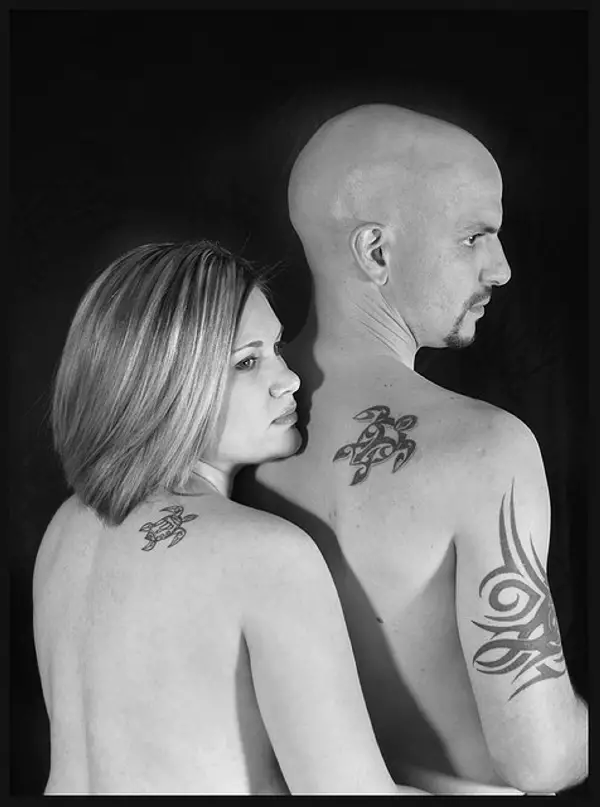 Pushpin Tattoo
"Treat it like a pushpin" tattoo gotten by a couple who just got engaged.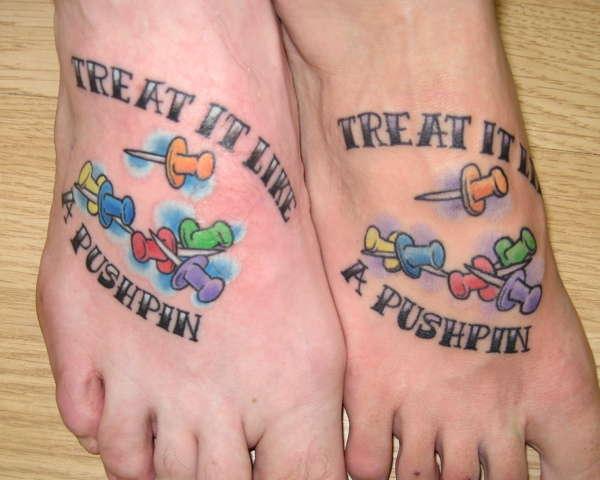 Matching Ween Boognish
Cute matching Ween Boongish tattoos, when you want an unusual character to show your love.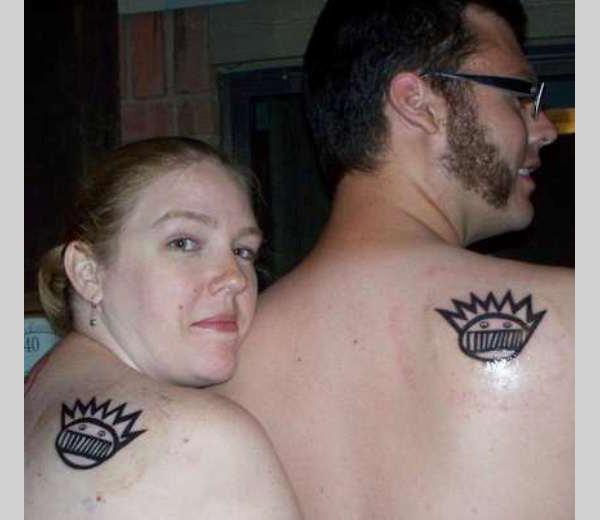 Colorful Couple Tattoo
Colorful matching symbols to express the colors of their love.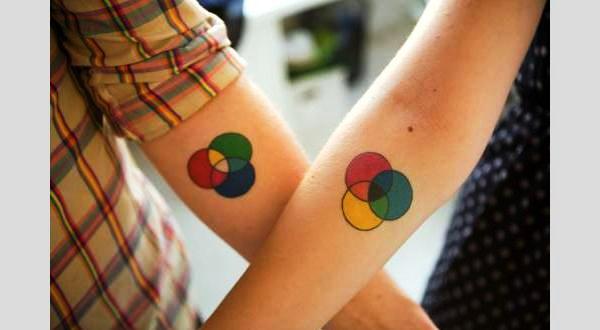 Colorful Couple Tattoo
Soulmate Tattoo
When you do feel incomplete without your beloved, complete yourself by becoming each other's soul mate.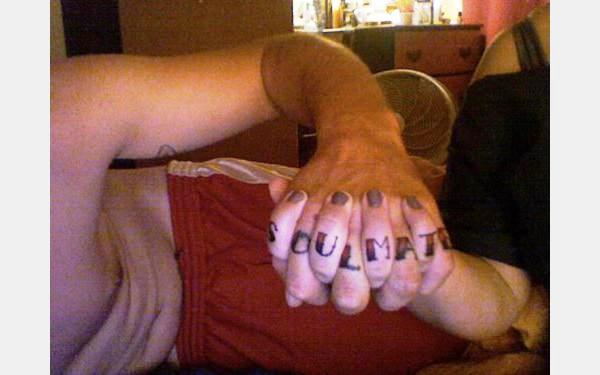 Soulmate Tattoo
Fruit Tattoo
Matching Dirty South fruits tattoo on feet of a couple.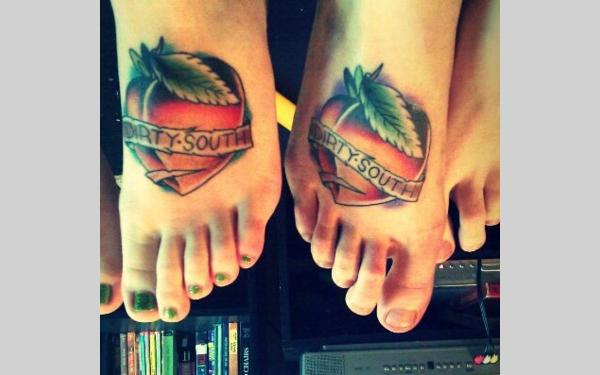 Side Couple Tattoo
Dual Portal tattoos for a couple who are hard core gamers.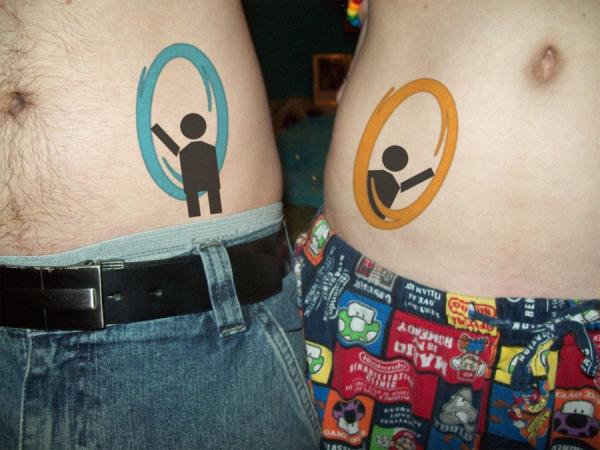 Couple Wrist Tattoo
Sweet symbols on their wrists, which when joined forms a heart.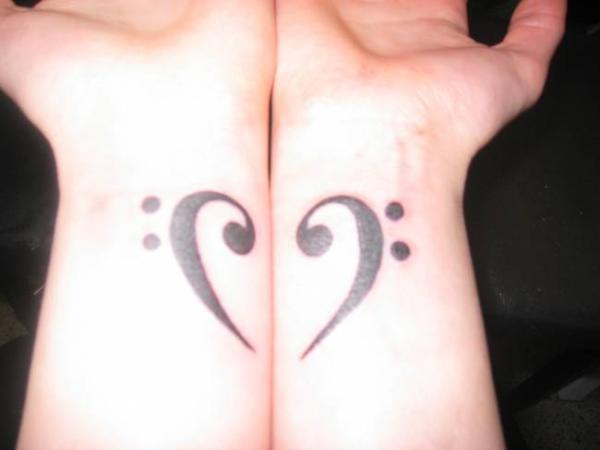 Couple Wrist Tattoo
If anything, the tattoos above have showed you that there are a lot of people out there that are willing to put their love on display to the public in a very unique way. It takes a lot of nerve and confidence in your relationship to get a couple tattoo and these people have done it. If you're thinking about getting a couple tattoo, you should think a lot on the subject, because it's very risky. Also, make sure your tattoo is unique to your relationship, so no one else will have a couple tattoo exactly like yours.
If you like this article, you might be interested in some of our other articles on  Mom Tattoos,  Hand Tattoos,  Victoria Beckham Tattoos  and  David Henrie Tattoos.