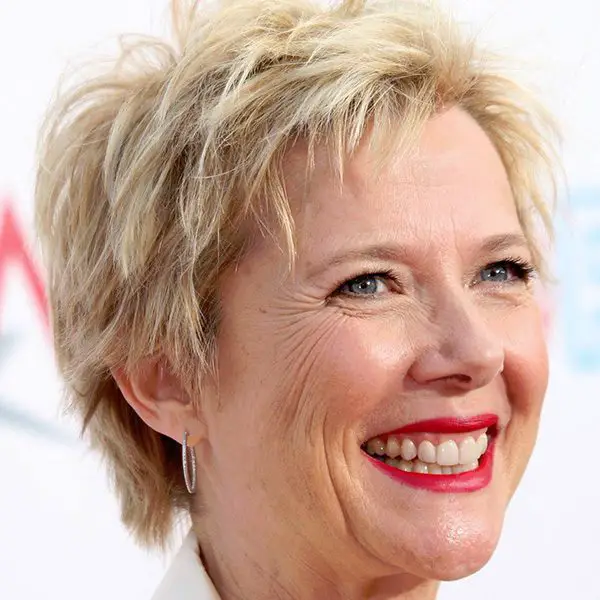 Short Is Chic With These Short Hairstyles For Older Women
It is an evergreen desire of all women to look beautiful even in their old age. They do all that they can to ward off old age but the cruel law of nature brings its effects and the ladies have to work harder on looking good. The most visible aspect of their look that begins to show the tell-tale signs of maturity is their crowning glory. Graying apart, volume and display are also marred by the onset of middle and old age. This is the time when most of the ladies look out for short hairstyles for older women.
Short hair has many benefits. First and foremost, you don't have to worry much about its upkeep. Secondly, short hairstyle brings a younger appeal to your overall persona. The list does not end here. There are many more features that make the short hairdos a favorite of older women. So, if you are also on the graying side and searching for latest trends on this subject then do check out our post. It showcases images of older women in short hairstyles. You will find classic inspirations in them.
Cool Short Hairstyle
This smiling old woman wears a short boy cut hairstyle and we must say that she makes a cool style statement with her hairdo.
Colored Short Hairstyle
The woman has given her neck length dark hair a reddish tint for an in-vogue and sexy look.
Lovely Haircut
A childlike innocence and sweet charm is present in this short one length haircut touching the cheeks with even front bangs.
Stunning Short Straight Hairstyles
Do you want to do up your straight hair in exciting styles that take little time to manage? A simple solution is to get your hair cut really short. When you have a short hairstyle it makes your straight hair easy to style on an everyday basis. All you need to do is brush your hair, or pin it in place, and you are ready for the road.
You can experiment with different Short Straight Hairstyles according to what you choose and like. If you want to keep your short hair non-messy and clean you can simply pin it back. You can also get a pretty hair color like red to go with your cute and short hairstyle. Front fringes also look cool with short hair, as do spikes on the sides. You can also highlight your hair, or use many different shades for a bold look. Take a look at these pictures of hairstyles you can carry off with short straight hair.
Pinned Back
You can simply pin your front hair back for a pretty look.
Stylish Red
Color your short hair red for a brand new look.
Spiky Cool
Want a trendy hairstyle? Try spikes on the sides of your hair.
Incredible Short Hairstyles For Thin Hair
A woman never wants to have a bad hair day in her life as it spoils her mood and makes her irritable which in turn affects everything and everybody around her. She does all that she can to keep her mane in good shape but with the increasing pollution and stress, the task has become very tough and led to the problem of thinning hair. That is why most of the working ladies and even housewives are opting for short hairstyles. It is trendy as well as easy to maintain which is a cool situation for every woman who also helps get rid of the afore-mentioned problem.
Short hairstyles for thin hair are advantageous because they add volume and create density. Apart from this, they give a cool look to the wearer and she is also happy in her comfortable and low fuss style. The short hair must be done up with layers and bangs because of the same reason of volume. Here we have showcased short hairstyles for thin hair that will help you get a perfect look and make you fabulous despite the thin hair. Have a look and select one for your face shape.
Bewitching Beauty
Ear length, dark short hair dyed in brown highlights with jagged edges and heavy bangs.
Smile A Day
The lovely girl with shaggy and layered blonde hair gives a heartfelt smile.
Pixie Hairstyle
This short hairstyle flatters the face and the blonde texture along with making the hair look stylish.
Majestic Formal Hairstyles For Short Hair
Find out latest trends in formal hairstyles for short hair. With a bit styling, you can get a whole new look on your short hair. Get beyond your old school bob and try out some new distinguished styles to look your best.
You can wear a new-age bob with angled side locks and a front fringe with a twist. Cool pixie cut in different versions can suit your style to defy age. Since, short hairstyle is not for everyone, you have a chance to make it your exclusive statement, by choosing one that enhances your face shape in a perfect manner.
Hair Style
Medium-length bob hairstyle with a single front fringe meeting the eyebrows.
Girl Short Hair Blonde Cold
Sultry short blonde hair cut to ear length at sides and a bit longer front bang, which is side-swept.
The Girl With Pink Hair
Cute ear-length hairstyle cut in layers almost of even length all over the hair.
Staggering Short Sassy Hairstyles
There is something impish and mischievous about a short bob. When it is trimmed in uneven and shaggy layers it gets an avant-garde look that is irresistible. One would forgive a woman with this type of hairstyle for anything she does. Combined with a mischievous smile and glittering eyes a woman can do whatever she chooses. These are some lovely examples of short sassy hairstyles that define the word "sassy". Short bobs trimmed in layers, with or without bangs, are just perfect to create an impish and impudent look. They are also styles that go well with jeans and tees as well as with formal party wear.
A sassy short hairstyle is one that is trimmed in a smart bob that adds an impish look to the face.
Celebrity Sassiness
A smile full of mischief and sparkling eyes are well matched by this sassy hairstyle of short layered bob and bangs.
Eyes That Shine
Eyes that shine with impudence are just perfect with the sassy hairstyle of a short layered bob.
Bangs And Mischief
Cute bangs and a roundish layered bob makes the perfect sassy hairstyle one could wish for.
Short Layered Hairstyles Which Are Really Pretty
Short layered hairstyles look cute as well as classy. For women who want to flash a dramatic look, a layered hairstyle can be the most suited one.
Be it a classy dinner party, or a regular office day, or a day out with friends, with the short layered hairstyle you will always get the maximum attention. The reason women go in for short layered hairstyles is that it is easy to manage, looks great, and makes you look young and cute.
Stylish Brown Hair Covering Half Face
Cool brown accent on stylish pixie-inspired layers.
Golden Blue Hair
Gorgeous blonde medium-length layered hairstyle sporting nice blue highlights.
Short Black Hair With Bang
Nice style for short thin hair with layers and soft bang on forehead.
Nicest Short Shag Hairstyles
Short shag hairstyles are always in fashion. They look good on all face cuts and stylish with their edges. Short shaggy hairstyles are ideal for women who cannot spend hours in front of the dressing mirror and want to look good at the same time.
Shaggy hairstyles can be done with layers and the parting is usually in the middle of your hair. Shags often come with lot of bounce and spikes. The hairstyles give you a very carefree look and style to be messy and rocking.
Dianna Shag Hair
If you think you can carry it with grace then get the messy bird-nest effect on your bob.
Short Brown Hair
Cute ear-length hairstyle with one side cropped shorter than the other.
Ruby Rose
Gorgeous, ultra-modern short hairstyle looking fabulous with daring grey highlights.
Impossible Short Weave Hairstyles
Looking to add some spice to your short hair? How about adding a bit of colour or giving it a fuller look? Nothing is impossible if you go in for weaves. Although weaves have been a topic of debate, you can pick and choose from a variety of short weave hairstyles. Try out a texture or curls, straighten them or colour them. You could give your hair a bit of a volume or add an extension. Get a style that suits your face structure. Any style you select will add glamour and elegance to your personality. Go for it!
Weaves give you plenty of hair style options. If you think you need long hair for weaves, then you are in for a surprise. You can go for a weave hairstyle with short hair as well. Add weaves if you want some volume and fullness to your crown. If a round face is a problem, push your weaves at the back. A few extensions here and there or a shade of a colour will change your look completely. Is slick hair your preference? You can get your hair straightened and a fringe will add softness to your looks. Try a short style for a change.
Elegance
Keep your hair thin and short and let it frame your round face gently for this soft appearance.
Fringe In Steps
This whole style is about the fringe; get it chopped at an angle to go with the rest of your layered hair.
Waves
Be a little different; colour your hair in shades of gold and push your fringe on one side.