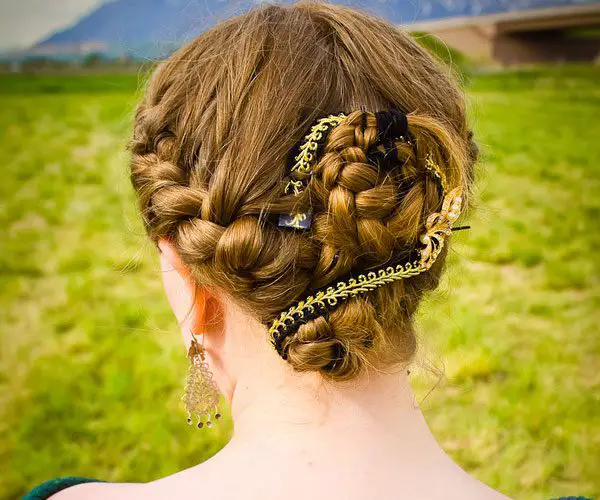 Hairstyles occupy a prime place in the grooming paraphernalia of women. Makeup, dresses, accessories, etc. all are important but the crowning glory gets special attention as the look of the face depends on the hairstyle you have made. A slight fault here can spoil all the efforts.
There are a lot of hairstyles that you can try but while going to a party or formal do it is only the fancy hairstyles that you must sport.
As the name suggests, this hairstyle has a decorative and different look that sets you apart from others and makes you attractive which is what every woman wants.
Fancy hairstyles need not be highly ornamental or over-the-top. They can look pretty with little embellishment and simple decorative pieces too. The most common fancy hairdo is the bun. It looks elegant as well as stylish. Tied in a simple manner at the top or below or in an intricate braided updo, the hairstyle is low fuss and comfortable. You can also leave them open secured with an ornamental hair band. Here are 30 fancy hairstyles examples displaying exquisite updos and loose-opened tresses. Have a look and get some fresh ideas for your next party night look.
Braided Fancy Hairdo
Parted at the center into braids and secured in a bun at the lower back and adorned with a golden black band.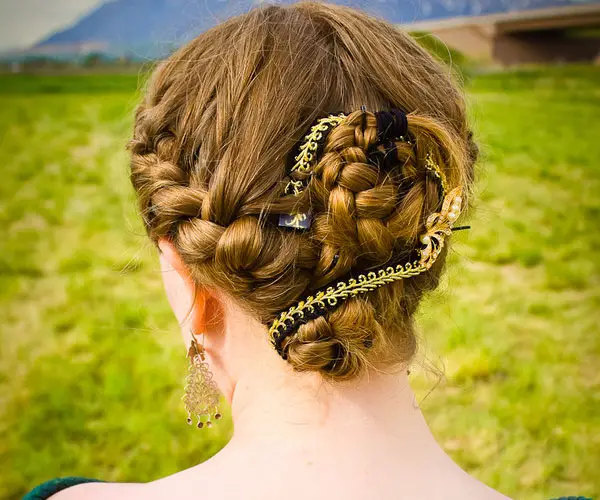 Striking Gaze
Long and wavy blonde hair secured in a loose bun at the back with a side parting and curled up bang hanging on front.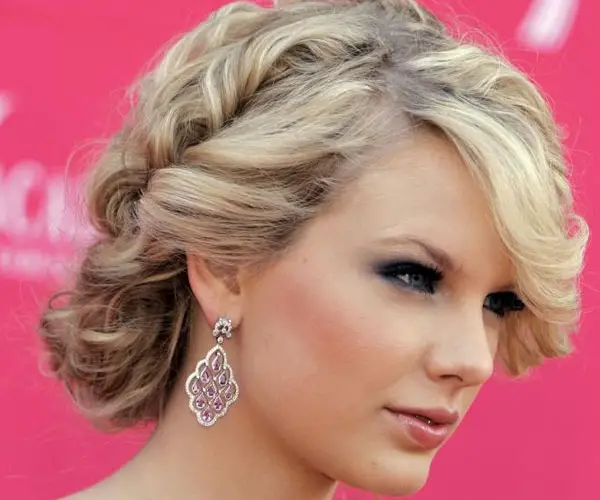 Fancy Hairstyles For Long Hair
Elaborate Hairstyle
Another similar hairdo but more intricate and styled with gelled hair strands.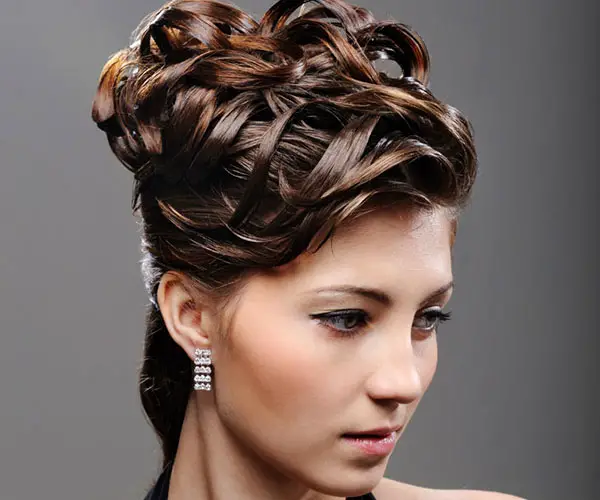 Looking Back
This young woman with fancy caramel hair tied up in a messy bun and loose fringes tossed on front looks stylish.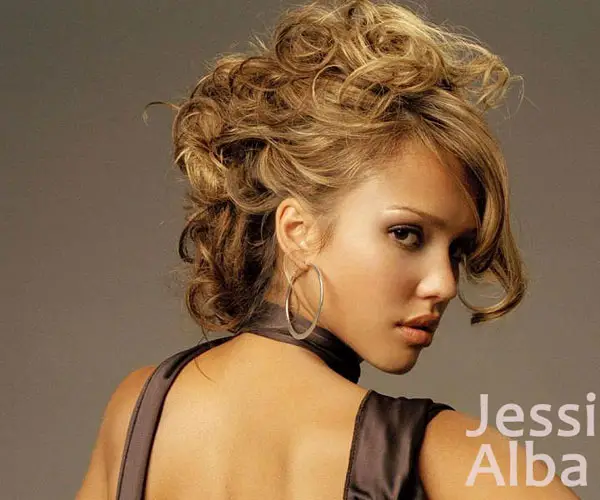 Fancy Warrior
Wielding a sword in her hand and wearing reddish, wavy hair with layers and side parting, the woman is in a furious mood.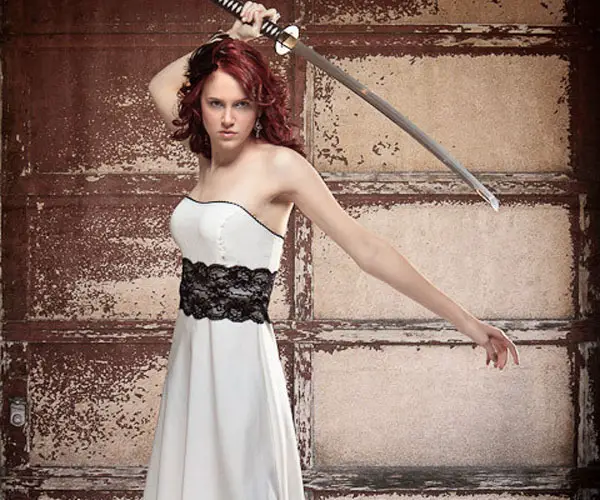 Pretty Girl
Wearing her shoulder length curly hair with side parting and a floral hairband, the girl looks cute.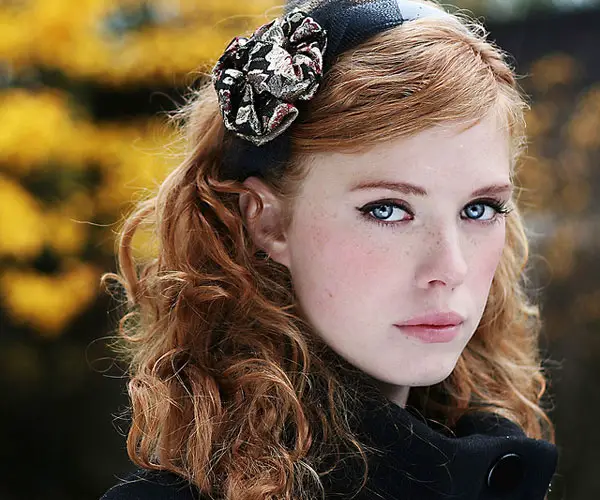 Amazing Rolls
This hairdo made by rolling up the highlighted hair strands into a voluminous crown takes your breath away.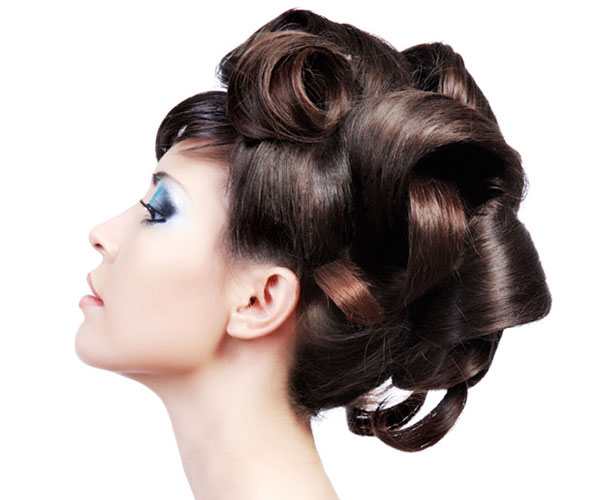 Stunning Locks
Bunched up in style with small ornamental pins, this elegant up do looks absolutely fancy and chic.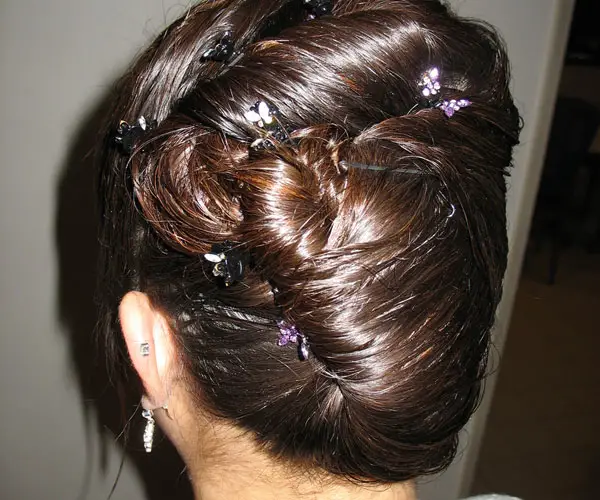 Fairy Bride
Wearing a long, flowing wedding gown and curly hairstyle slightly loosened on front, the bride looks heavenly.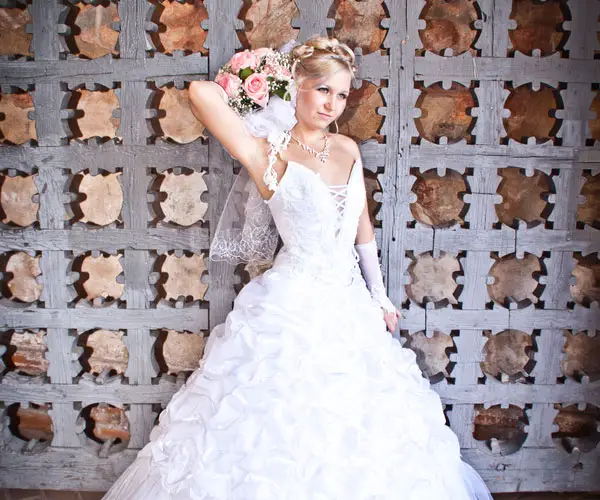 Bride
Fancy Prom Hair
Fancy curls made by using curling iron results in an elegant formal hairstyle.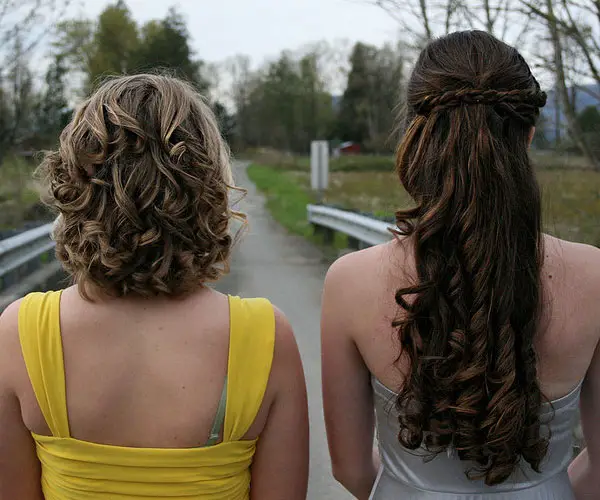 Full-fledged
A massive braided bun made at the lower end with a straight bang hanging on front looks exquisite.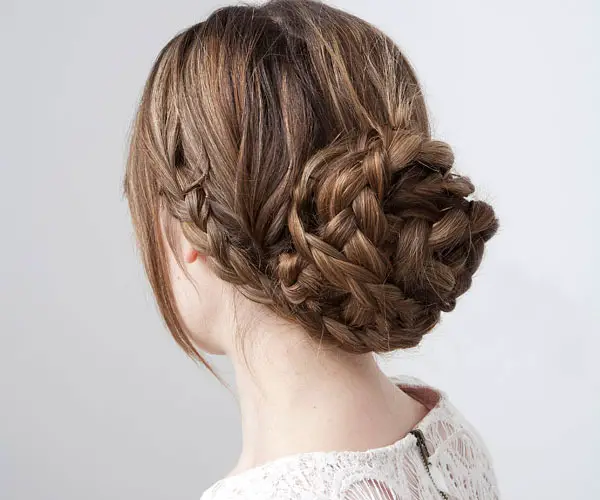 Brilliant
Light blonde hair styled in a loose, curly side bun gives the girl a sweet, charming look.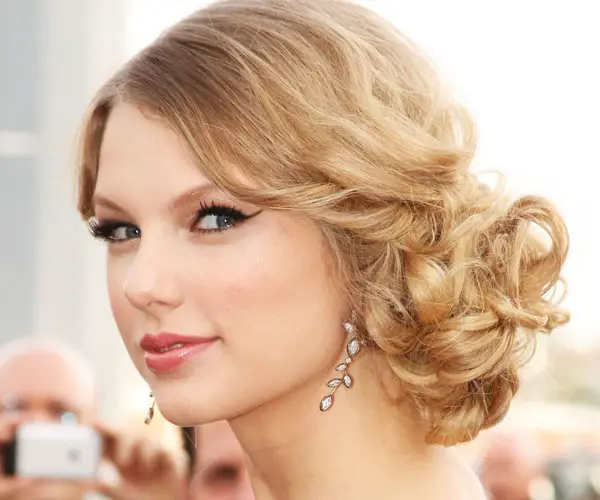 Flower Girl
Parted at center into braided tails and tied together in an updo with tiny, pink flowers decorations, the hairstyle looks cute.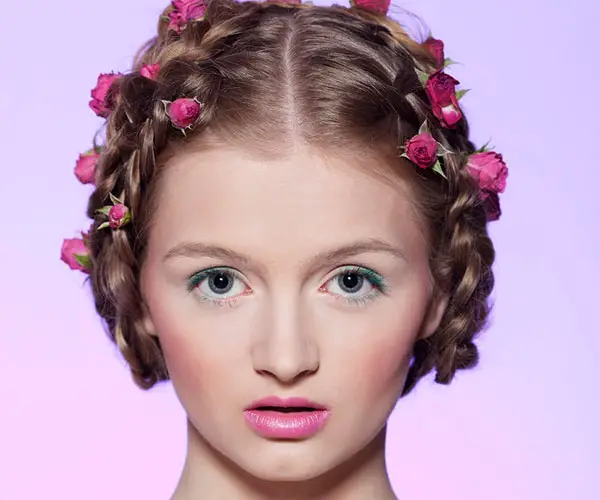 Royal Look
The woman is looking ravishing in her swirly updo adorned by golden hairband on front.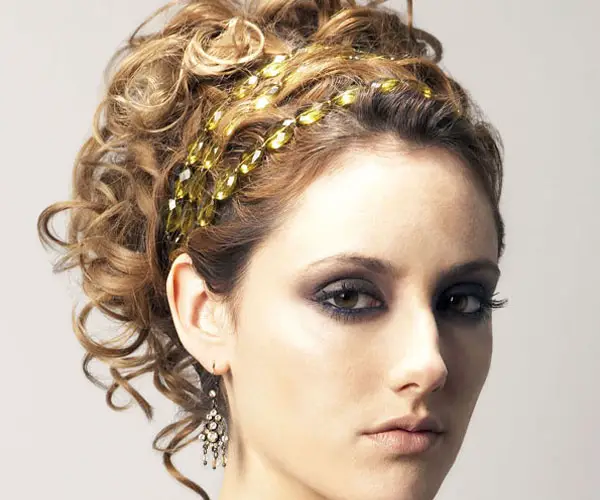 Exquisite
This hairstyle with a thick angular bang on front and a wide rolled up bun at back makes for a grand look.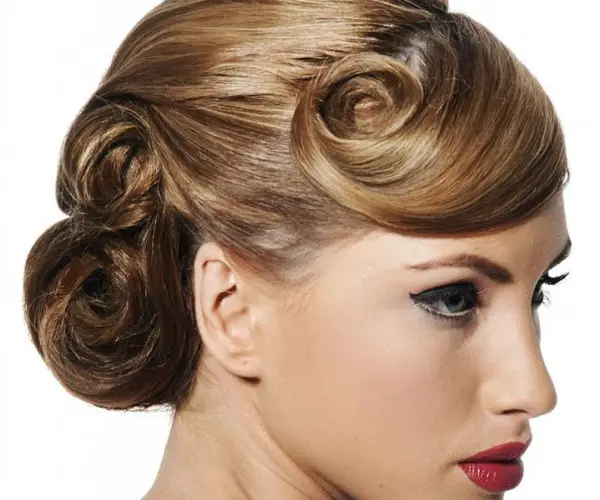 Delightful
The smiling girl with a swirly bun at back and long side-swept bangs hanging on front looks pleasing.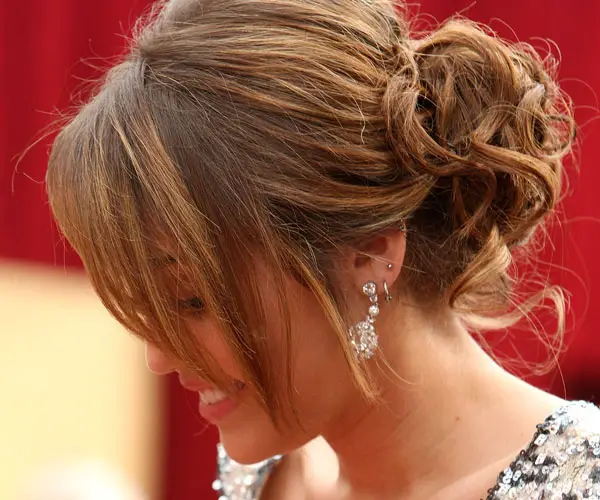 Glamour Doll
Loose-opened swirly hair styled with a bright, purple floral band imparts a gorgeous look to the girl.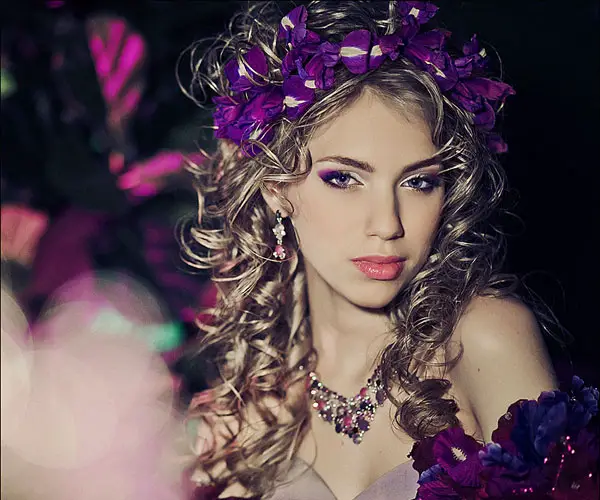 Juliya
Roman Hairstyle
This fancy hairstyle is quiet intricate and complex but looks fabulous with its fine contours and bun.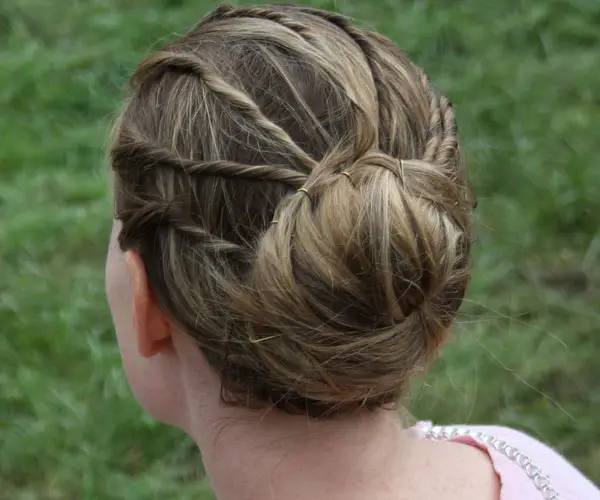 Jungle Queen
The lady wearing a sparkling, blue dress with her light curly hair tied on top in a loose bun looks ethereal.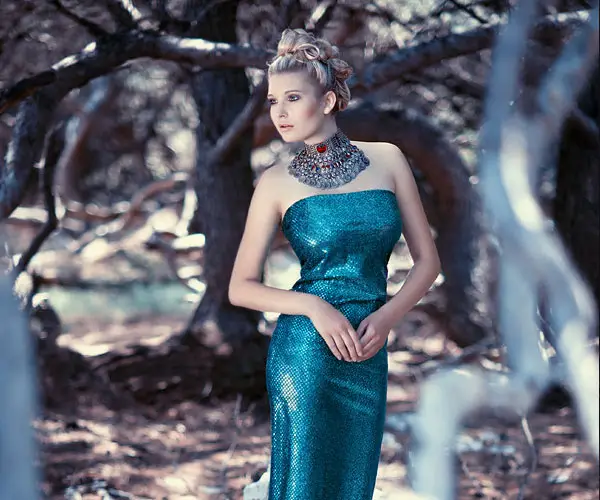 Smiling Profile
Smooth, blonde hair styled with elegant wavy, layers looks sleek and glamorous.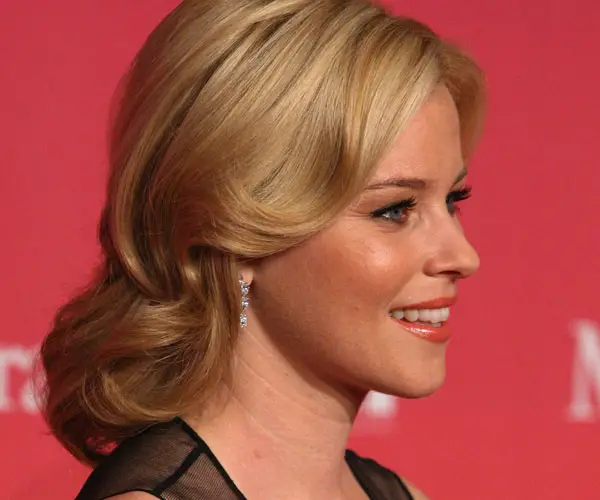 Childlike
Two swelled up, messy ponytails tied up on sides looks cute on this girl.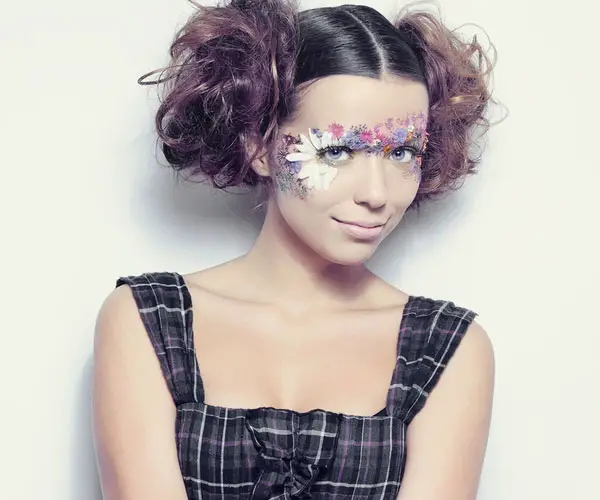 Alluring
Pretty wedding hairstyle made in a puffy ponytail manner with a white flower adorning it at back.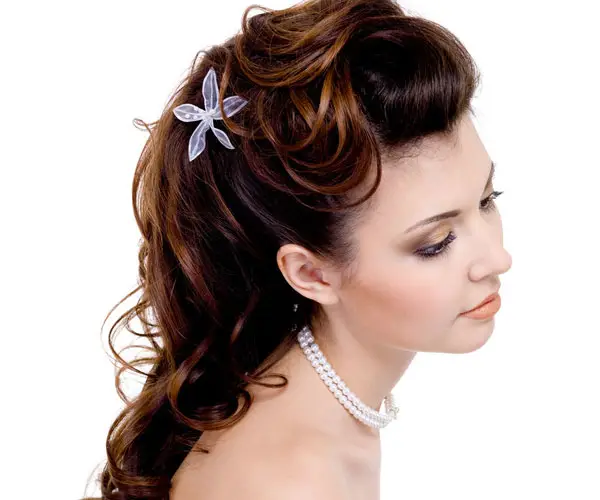 Stunning Hairdo
The woman looks glorious in her up style with side parting and the royal attire.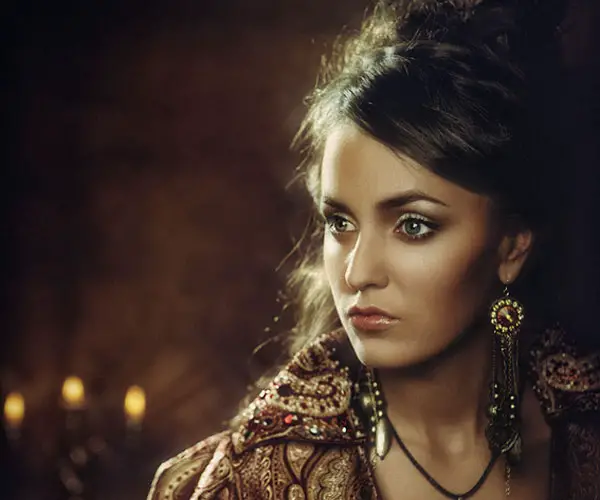 Angelic Smile
The woman looks sweet in this simplest form of fancy hairstyle with center parting spread on shoulder.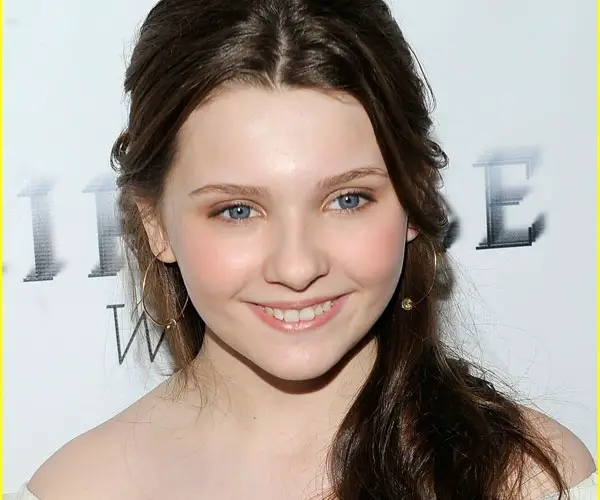 Ravishing Looks
Parted sideways and styled up in a heavy, swirly bun makes the girl a stunner.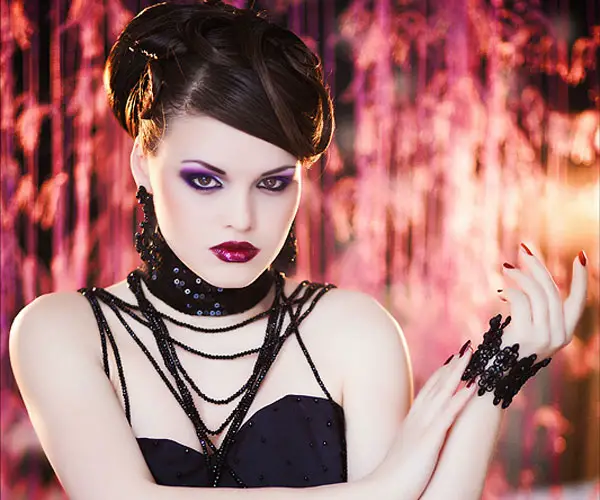 Ekaterina
Glossy Updo
Golden hair tied in a low bun in a semi-braided style looks attractive.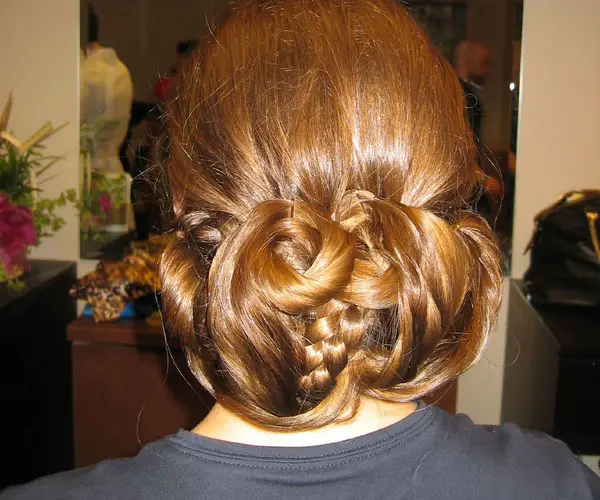 Simply Elegant
This hairstyle cannot be called fancy exactly but the overall look does have a sweet fancy charm.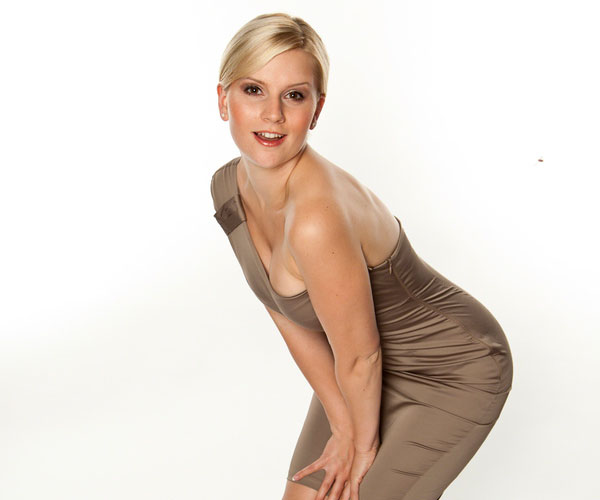 Daring Hairstyle
This punk hairstyle with purple and green highlights and cropped side makes for a wonderful sight.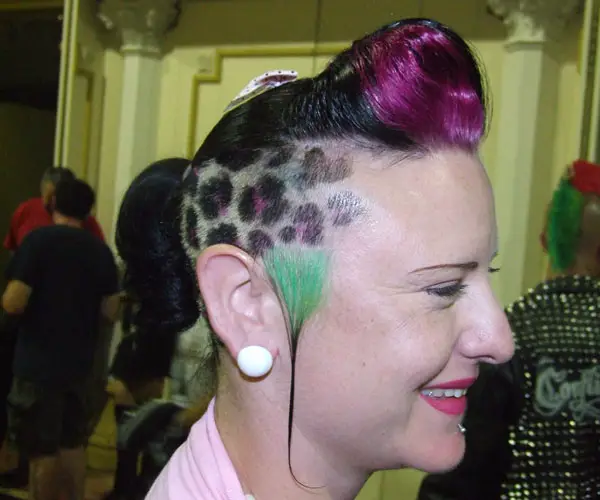 Radiant
Ashley Tisdale is looking lively in her side parted open hair with highlights and layers.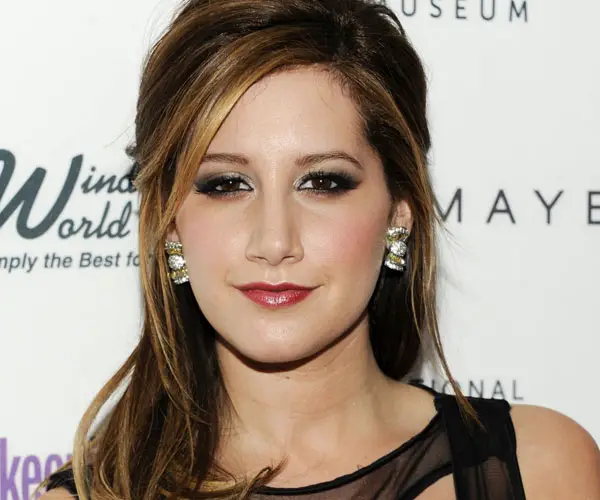 Lofty
The ornamental band worn across the head with loosely tied blonde hair parted at center looks splendid.