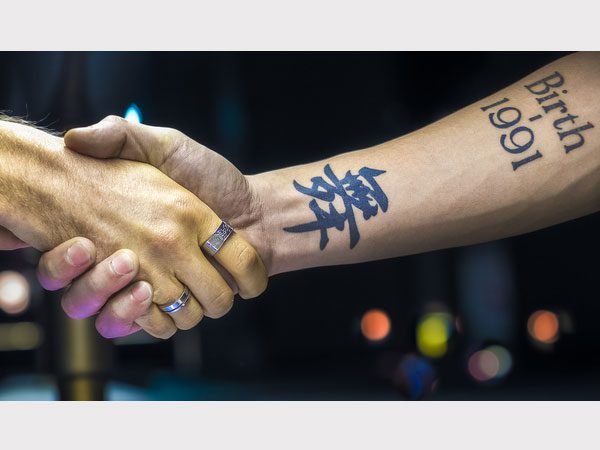 Using letters in tattoos is a popular form of body art. The letters represent certain moods, themes, or emotions or may be just a style statement. Japanese kanji tattoos are the in-thing where lettering tattoos are concerned. They have a wide variety of designs that have themes that express Samurai and Shogun ideologies. There are tattoos that express emotions like pride, respect, bravery, joy, peace, passion, love, desire, loyalty, friendship, etc. There are tattoos that also have altruistic themes like idealism, belief, honor, God, eternity, promise, enlightenment, etc.
Kanji tattoos have stories to tell. A little symbol or a small design can have many profound thoughts and emotions embedded in them. But as an art form it is one of the latest in body art. To a westerner the symbols may not mean exactly what they are supposed to express but there is always the attraction of the designs themselves.
The Japanese kanji tattoos, with their artistic letters have a timeless appeal.
If you like this article, you might be interested in some of our other articles on Yin Yang Tattoos, Chinese Writing Tattoos, Chinese Tattoos and Infinity Symbol Tattoos.
Friends Forever
This straight and strong lines of this kanji tattoo shown with a handshake define friendship and loyalty. They design is simple but comes out as a very strong message.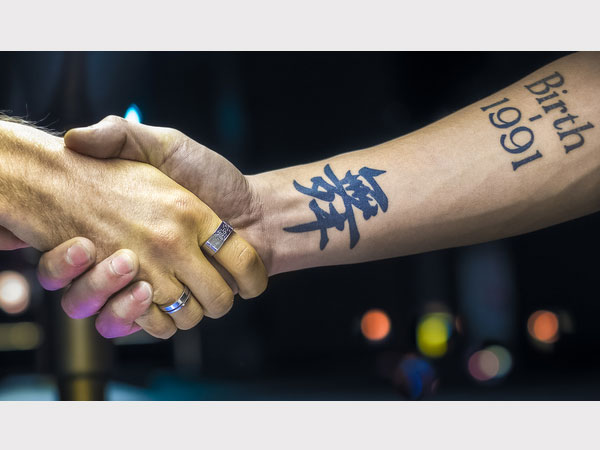 Swirls And Letters
This classy style of kanji tattoo has the cleanest lines of artistic display. The light blue thin swirls form a superb background for the bold and dark kanji letter in front. The 3D effect is a masterpiece despite its simplicity.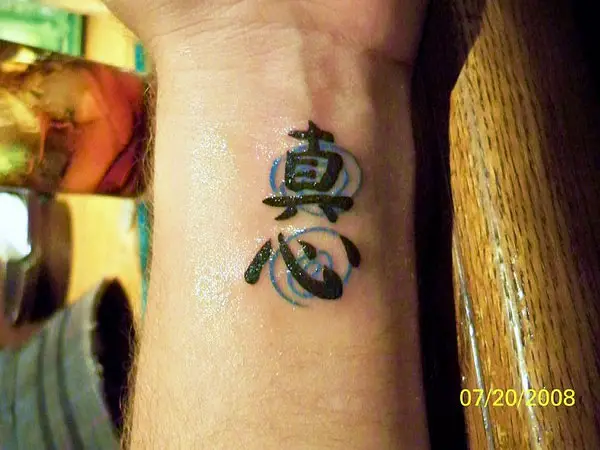 Frame The Beauty
This snap of a pretty woman showing off her floral kanji tattoo on the nape of the neck reminds one of beautiful geishas and courtesans. The tattoo spells grace, beauty and elegance.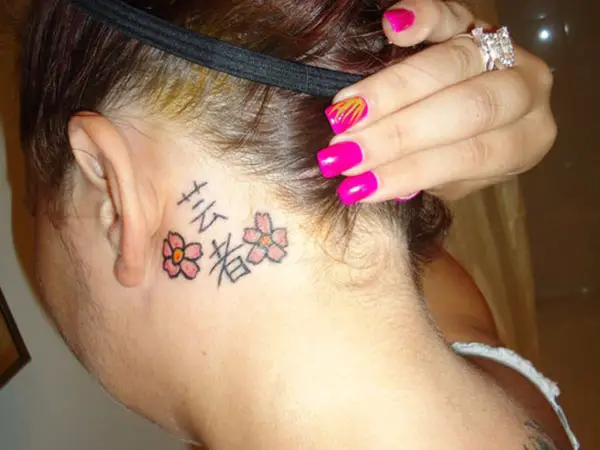 Love Till Eternity
The kanji tattoo in this picture defines love. The pink and red hues around the dark bold letters highlight the emotion to a greater extent making the tattoo a powerful messenger of love.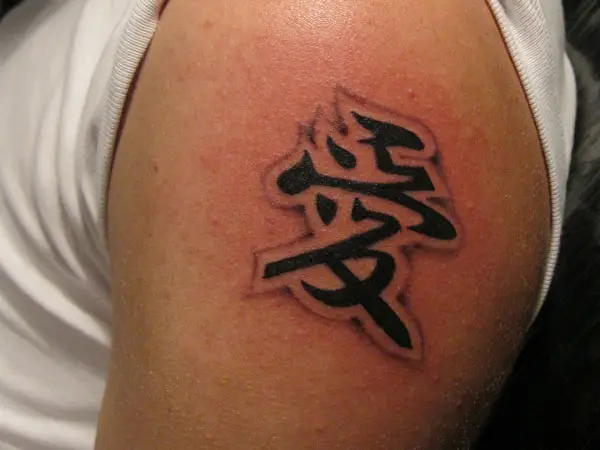 Swirls And Strokes
This kanji tattoo is superb in its concept. The red and bold letters are resting on a bed of classic designs of a traditional tattoo in black and gray. The two combine together and create a brilliant mixture of art forms.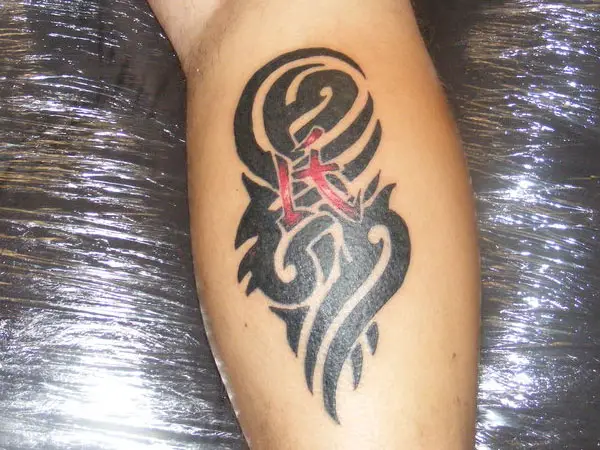 Subdued Effect
This kanji tattoo with a line of letters along the arm is a simple and traditional style of Japanese tattoos. There are no other colors and embellishments and the letters themselves form an artistic display that is attractive and simple at the same time.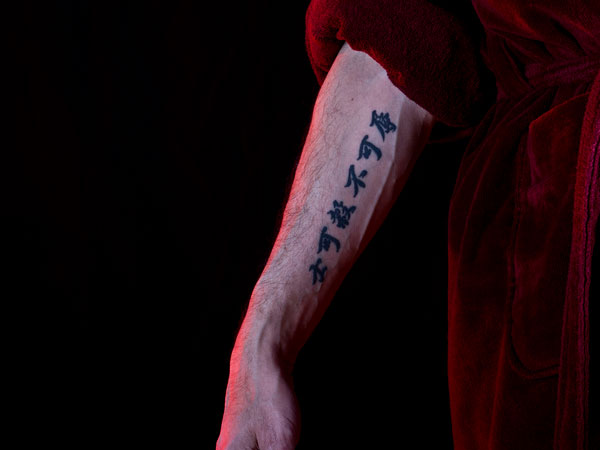 How Big Can It Be?
How big can a wrist tattoo be? This is a brilliant example of a kanji tattoo. It is so small and yet every line can be seen very clearly making a superb art form from simple letters.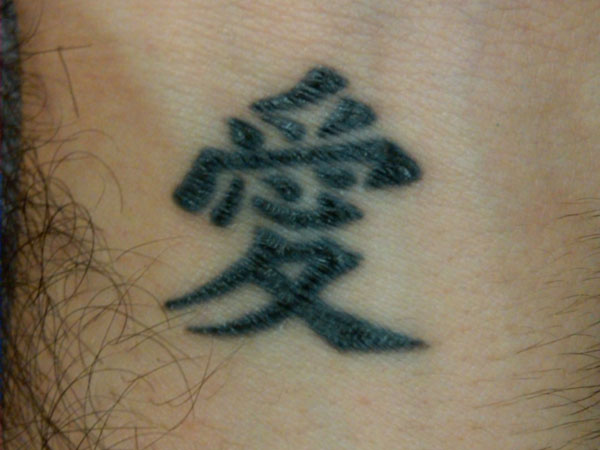 Minutest Power
This is smaller than the smallest where kanji tattoos go. The letters are quite emphatic in their bold lines despite the fact that the tattoo is barely an inch long. Hats off to the artist!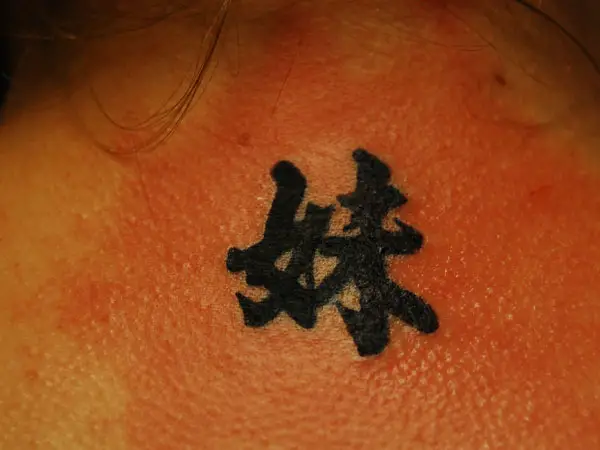 Valor
The ninja sword is a sign of valor and bravery when defending ones honor. The kanji tattoo and the sword designed within a circle of red implies that the sword is for the protection of the wearer saying… don't mess with me!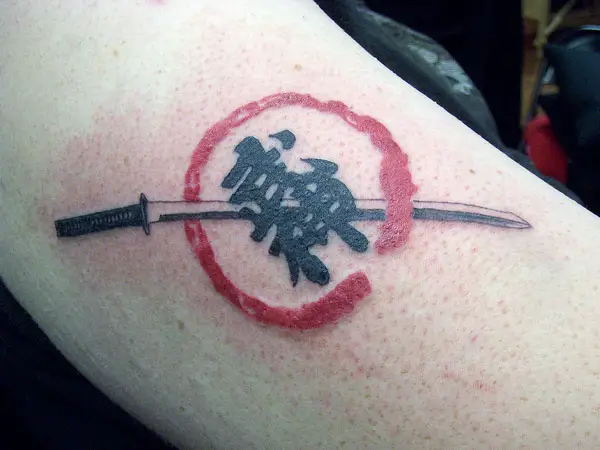 Modern Art
A kanji tattoo that looks like modern art is a new wave tattoo that will go well with any garment. Its appeal will never fade since it is such a simplistic yet artistic form of lettering.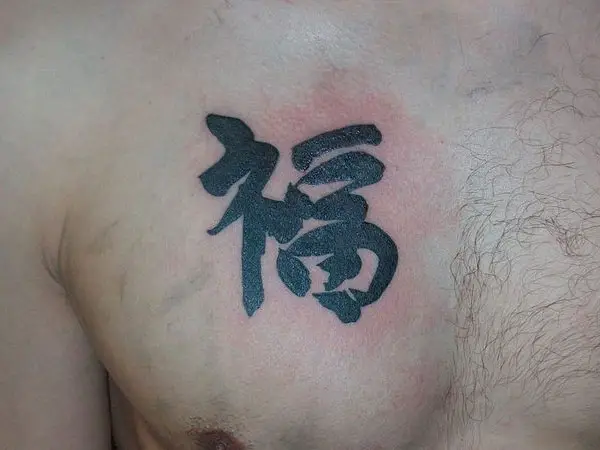 Modern Temptress
A beautiful back deserves a beautifully designed kanji tattoo like this one. The clear thin lines of the letters show off the woman's back and figure to perfection. Is there a need for more adornment? Surely not!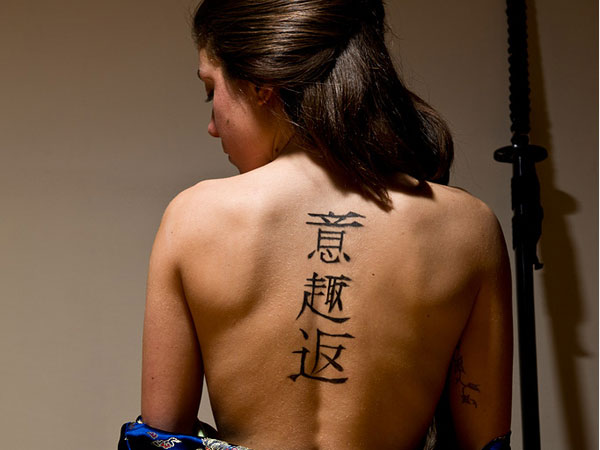 Graffiti
Nature and graffiti have got together to form an amazing kanji tattoo that goes beyond the ordinary. The pink and orange flowers in shaded colors brighten the simplicity of the tiny kanji letters.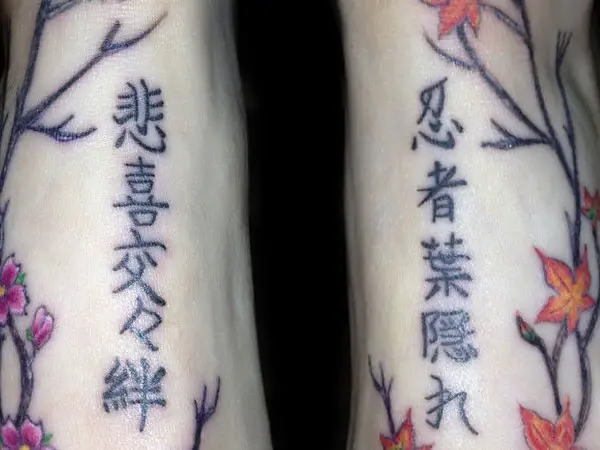 Japanese Trees and Kanji Foot Tattoo
Small Is Good
Sometimes small letters can express profound thoughts. This kanji tattoo in tiny letters stands out in prominence because of its bold thick strokes and dark color. The message is not meant to be ambiguous.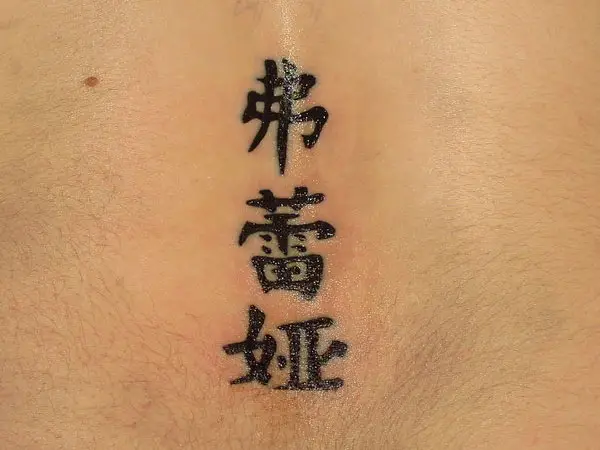 The lady removing the sword from its sheath is obviously aware of the power of her kanji tattoo. The sword belies the delicate lines of the tattoo and the delicate beauty of the lady to project hidden strength and unleashed power.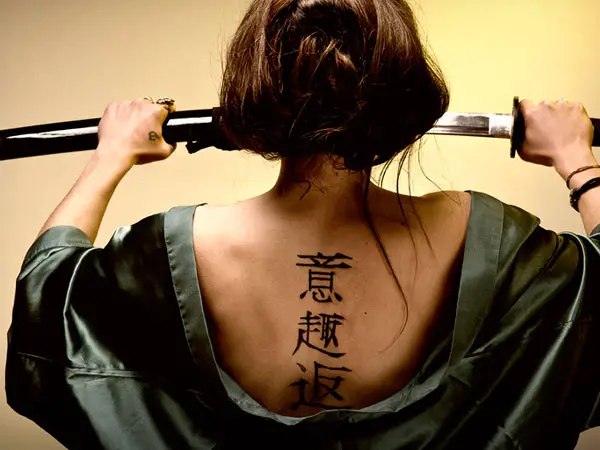 Simplistic Message
At times one wants to just use body paint as a style statement. This simple kanji tattoo is doing just that. The thick lettering stands out in a stylish artistic display of talent.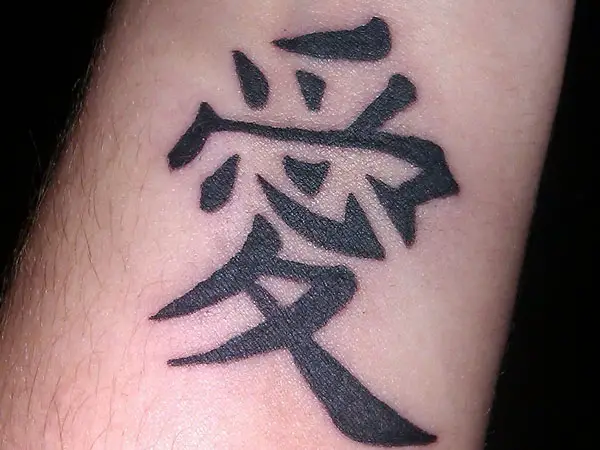 Love Forever
The English initials of a lover drawn around a kanji tattoo are a superb way of expressing ones love for someone. The red color of the letters is a silent expression of love that lasts forever.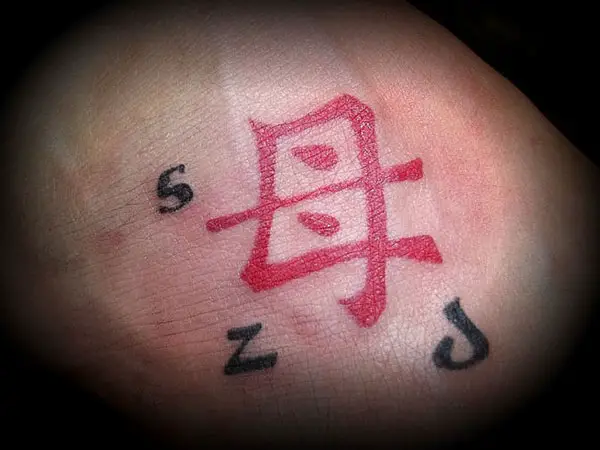 Spinal Accord
This kanji tattoo is worth showing off. The letters along the spine in bold lines highlight the smoothness of the back and remind one of oriental odyssey.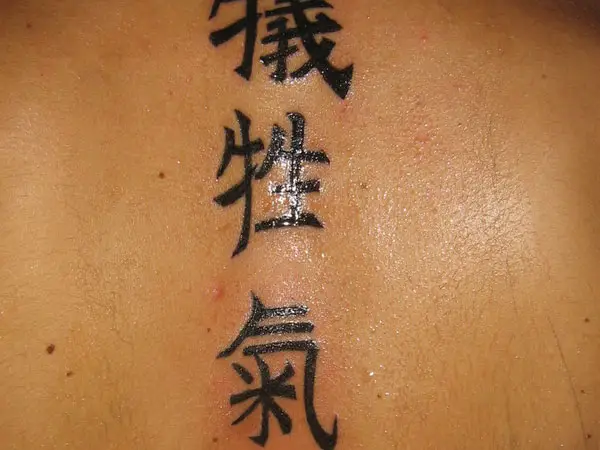 Minute Beauty
This must be the tiniest kanji tattoo an artist could design. It is set just near the knuckle of the index finger and yet looks so bold and beautiful despite its small size.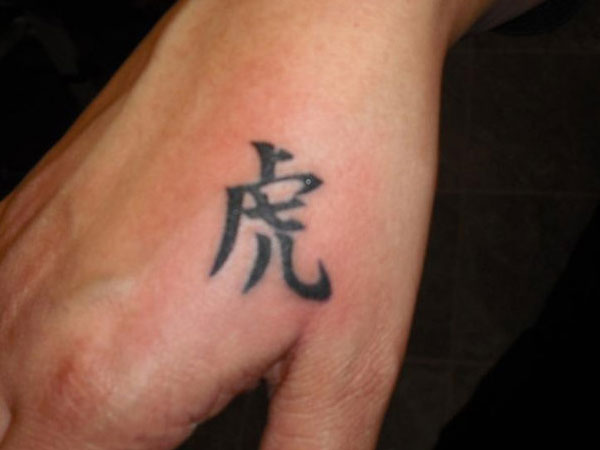 Flowery Language
Flowers have a language of their own. Violets are delicate in texture and have a superb blue color. This kanji tattoo depicted within the traditional floral pattern is a cut above the rest with its vivid hues and shaded patterns.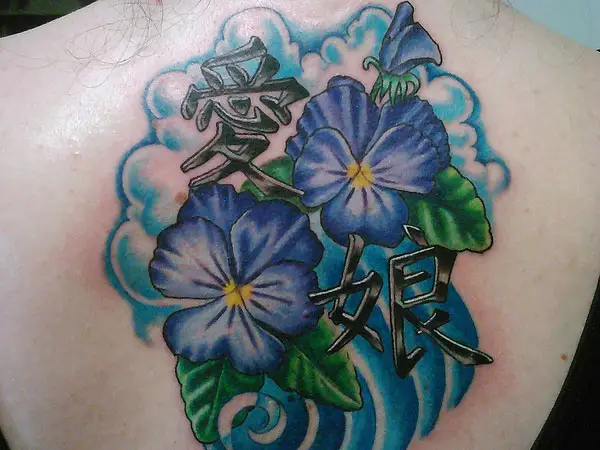 Violet Flowers And Kanji Tattoo
Neck In Splendor
The traditional small flower tattoos has become more attractive and attention seeking after adding the kanji tattoo in bold dark letters just above the flower. This tattoo has a unique 3D effect that makes it stand out as a prized ornament.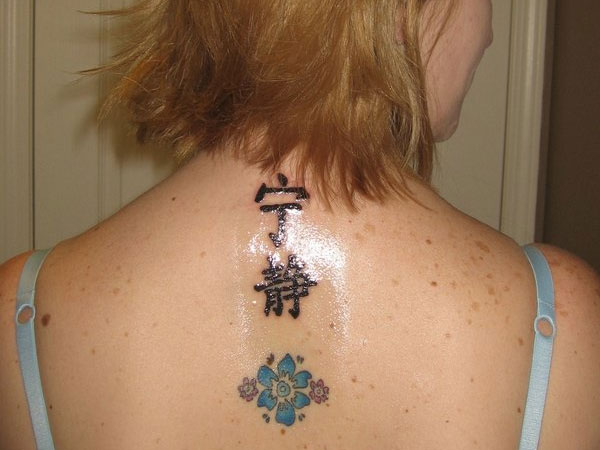 The Warring Soldiers
The image this kanji tattoo projects is of two men in battle. Their stance looks like it's a clash of the titans with neither giving up. This tattoo is a classic pattern that is popular among youth wanting to show off their strength.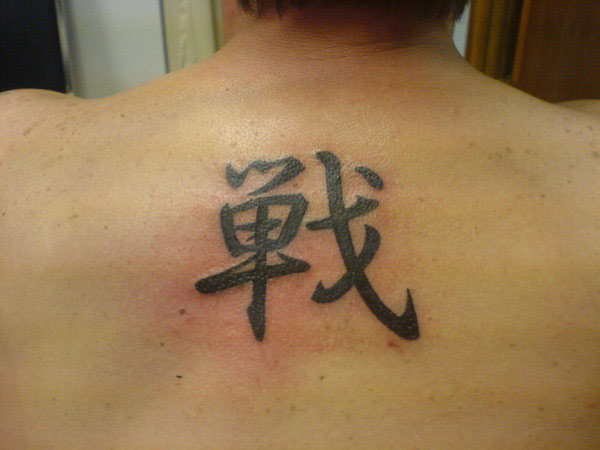 Cloudburst
A cloudburst with a kanji tattoo on it is an unusual kanji tattoo. The shaded blue colors of the cloud and thick dark lettering make a classic piece of body art worth a mention.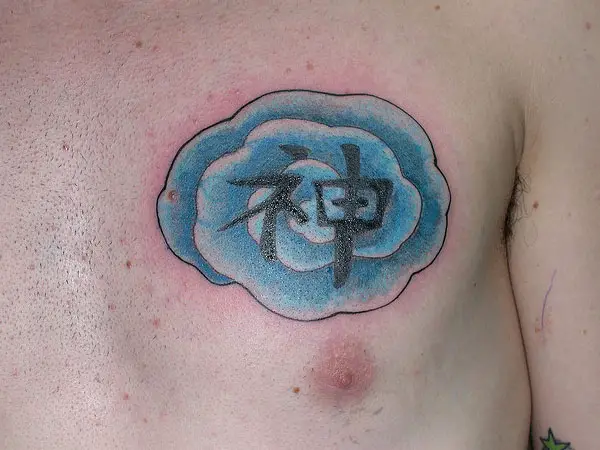 Merging Of Designs
Kanji tattoo merging with multi-hued flowers is a perfect balance of the soft and strong elements of nature. This is a classy tattoo that is a trend setter of sorts.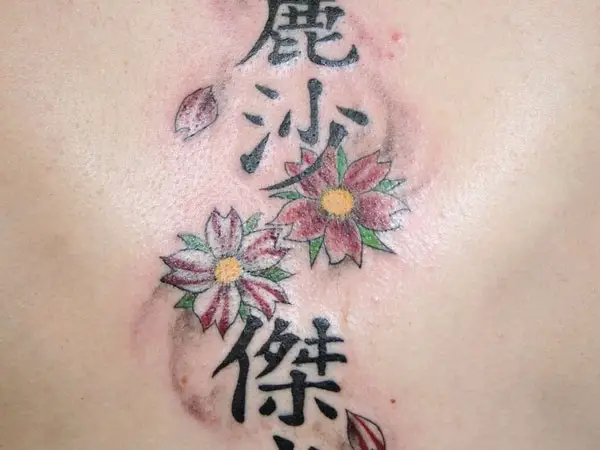 The Weapons Effect
This kanji tattoo, in its letter form itself looks like a warrior's weapon. It reminds one of battles won and lands conquered. This tattoo has a macho look with its neat lines, sharp points, and no-frills appearance.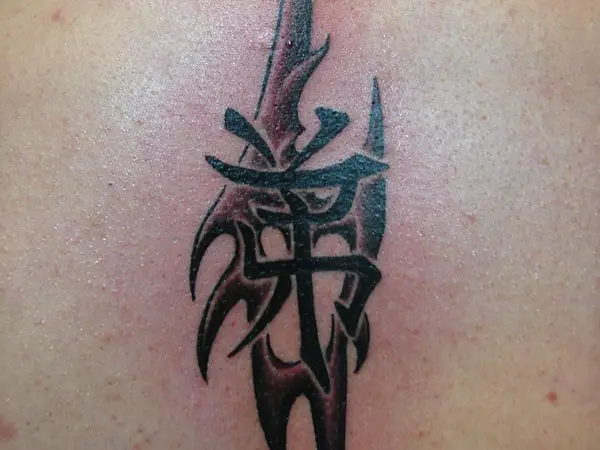 Kanji Style Quotient
This snap shows a kanji tattoo on the calf muscle that shows off the art form to perfection. The letters are thick, bold and emphatic in their design so the space along the calf is the best place for this design.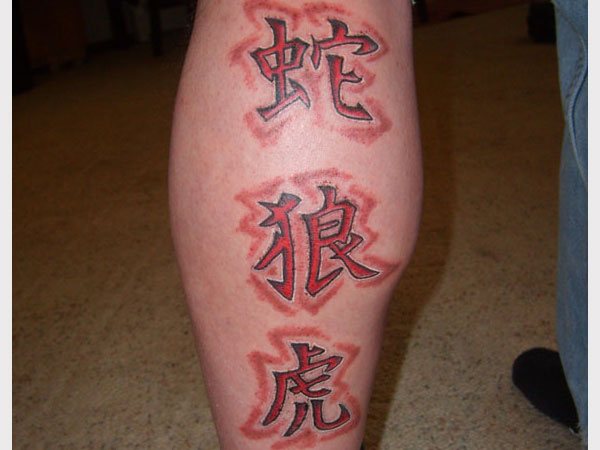 Lurking Danger
A dragon is a holy symbol of power and retribution. This kanji tattoo shows that characteristic of the dragon in its dark color. The vivid red lettering spells danger. The fine lines of the dragon blend well with the bold letters.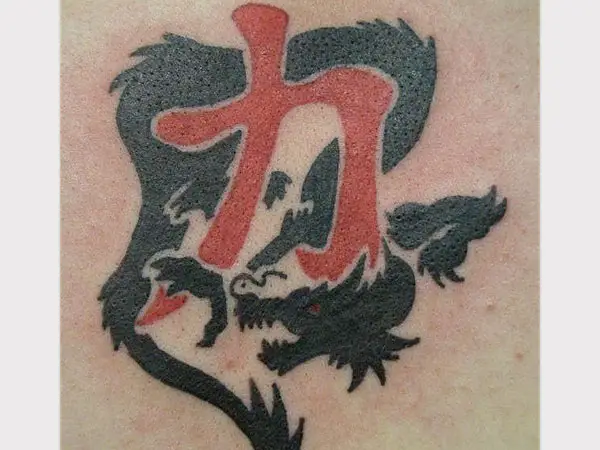 The Classic Style
A plain kanji tattoo with only letters in two colors is a classic style tattoo. This style never goes out of fashion and can be designed on any part of the body.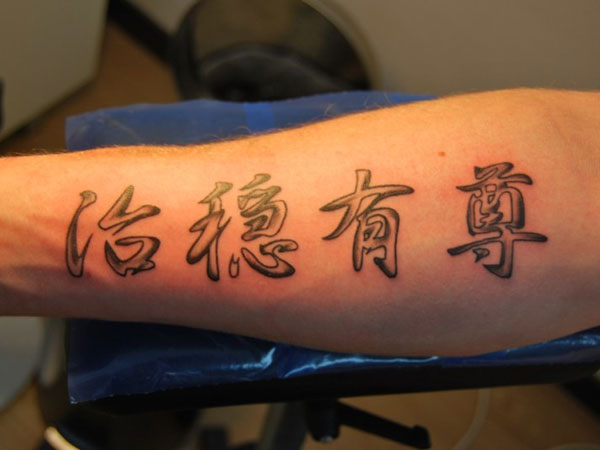 Nature At Its Best
A nature lover would really appreciate this kanji tattoo. The tree-like design of the letters and the green patches around them define new life and energy. Or are they green birds flying high in the open air? Either way, it is nature in its more artistic form.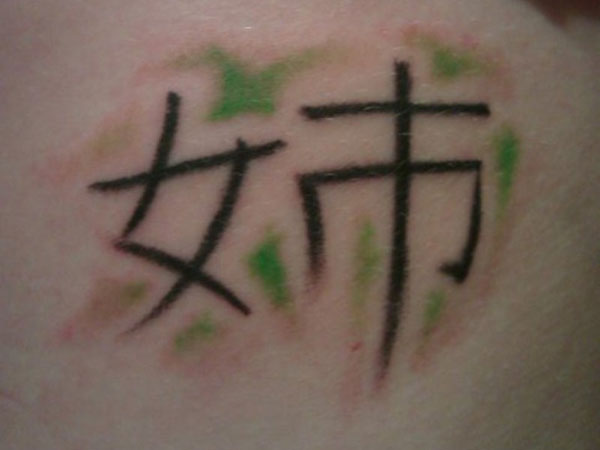 Fly Away Dragon
The dragon in this kanji tattoo seems to be flying high. Looking at it, one would think of freedom, nature, blue skies, heavenly abodes and angels. There is no limit to imagination, is there?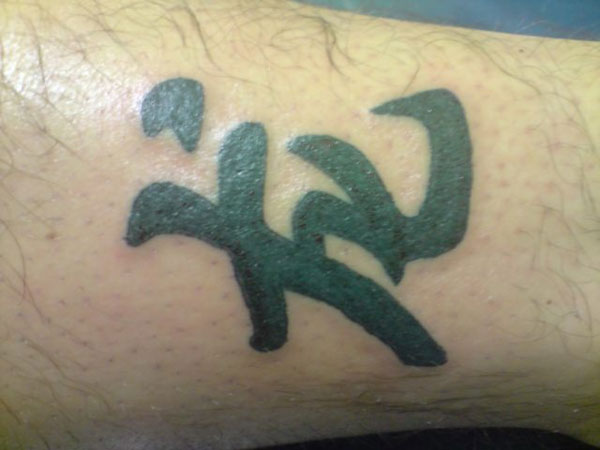 Miss Simplicity
This kanji tattoo highlights the fair skin of the wearer. She is obviously proud of the tattoo and has complemented it with matching black nail paint and silver glitter.