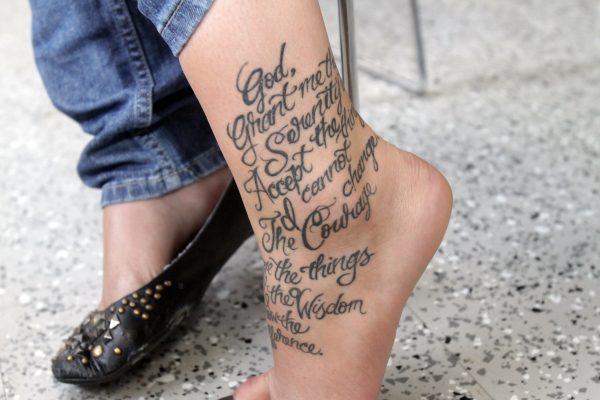 Serenity prayer tattoo designs can be called as the purest style in the tattoo world.
I mean, you look cool plus you remember God at the same time with this one. It can be called as something traditional mixed with modern art. We have been reciting the serenity prayer since our childhood and I think that it is a fantastic option to have it written on your body forever.
So, if you are planning on having a tattoo, make sure to have a look at the serenity prayer designs. According to me, the best place to have this kind of a tattoo is on the arm, it will be visible plus you can a have a look at it every morning to give your day a wonderful start. Serenity prayer can be inked in a scroll or it can be written with highlighting certain words like God, Wisdom, Courage and Serenity. To make your search easier below are 20 amazing serenity tattoos on various body parts. Just scroll down and a make a choice of what you want.
If you like this article, you might be interested in some of our other articles on Buddhist Tattoos, Hebrew Tattoos, Christian Tattoos, and Religious Tattoos.
Serenity Prayer Tattoo On The Ankle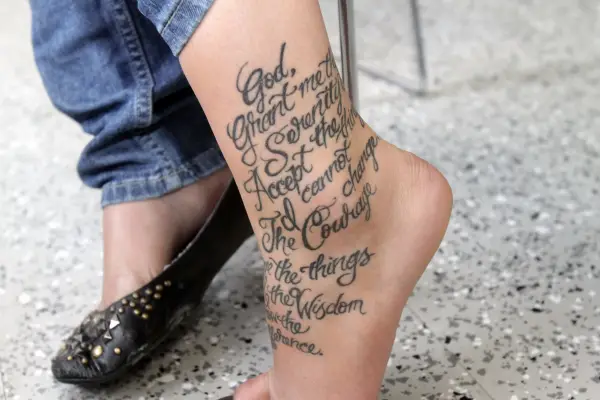 Serenity Prayer Tattoo On The Ankle
Serenity Prayer With Flowers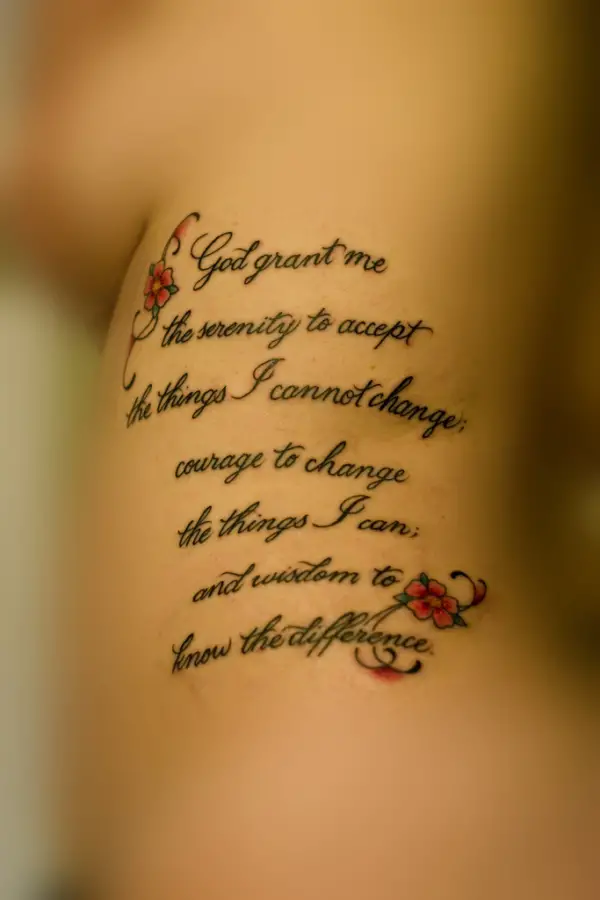 Serenity Prayer on Back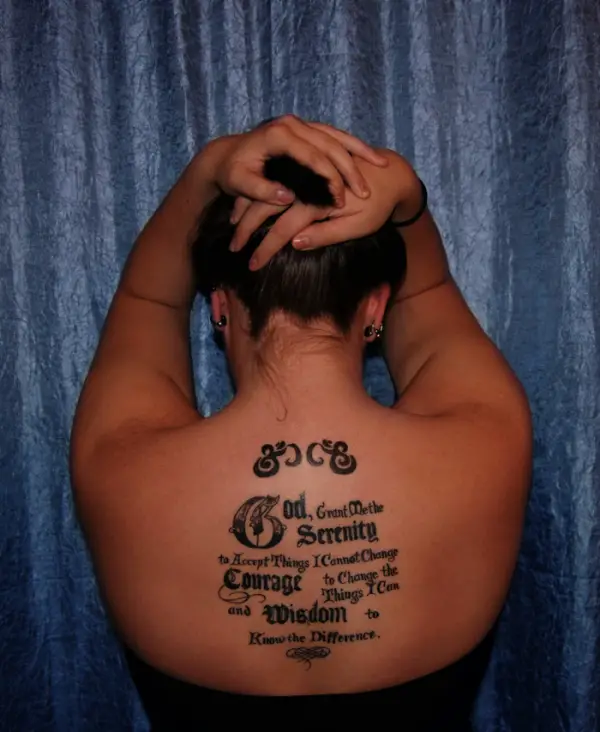 Shoulder Serenity Prayer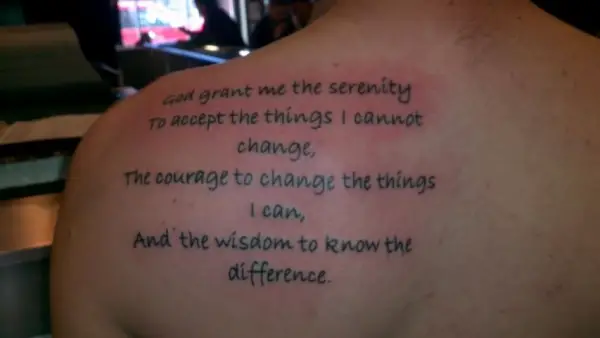 Frog On Top Of Serenity Prayer Scroll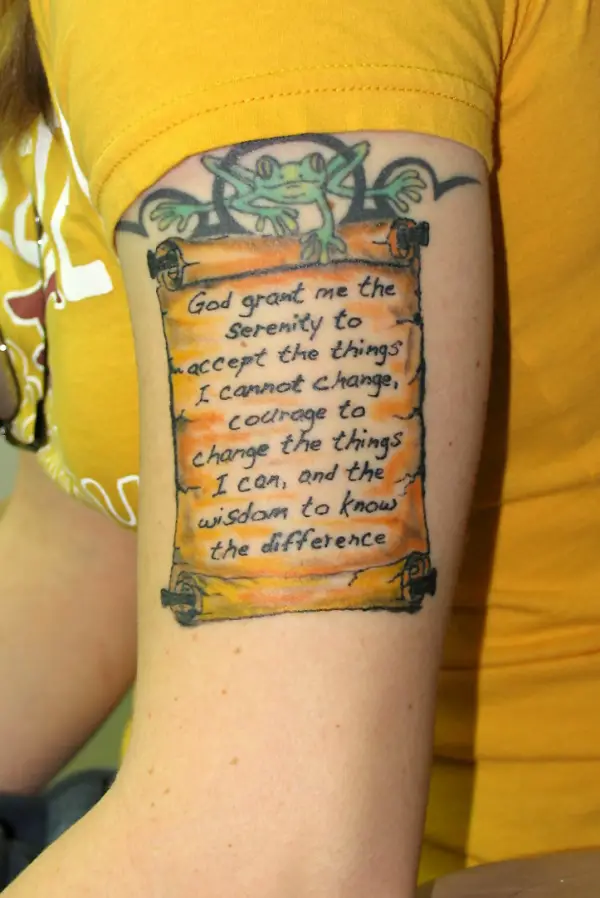 Frog On Top Of Serenity Prayer Scroll
Serenity Prayer Rib Tattoo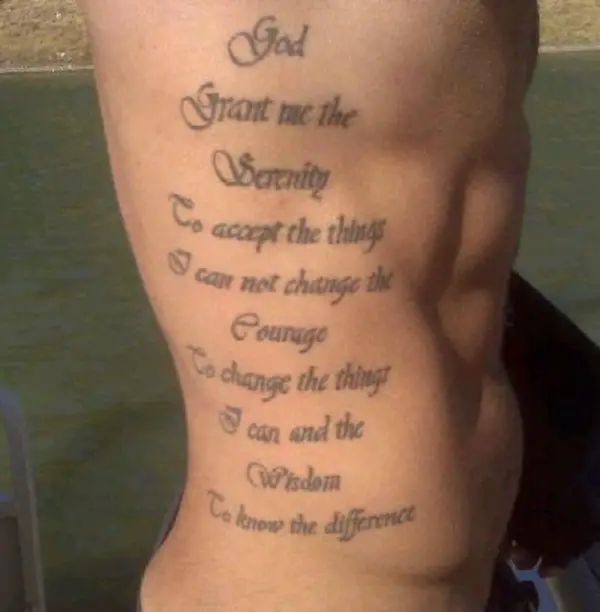 Serenity Prayer Below The Armpit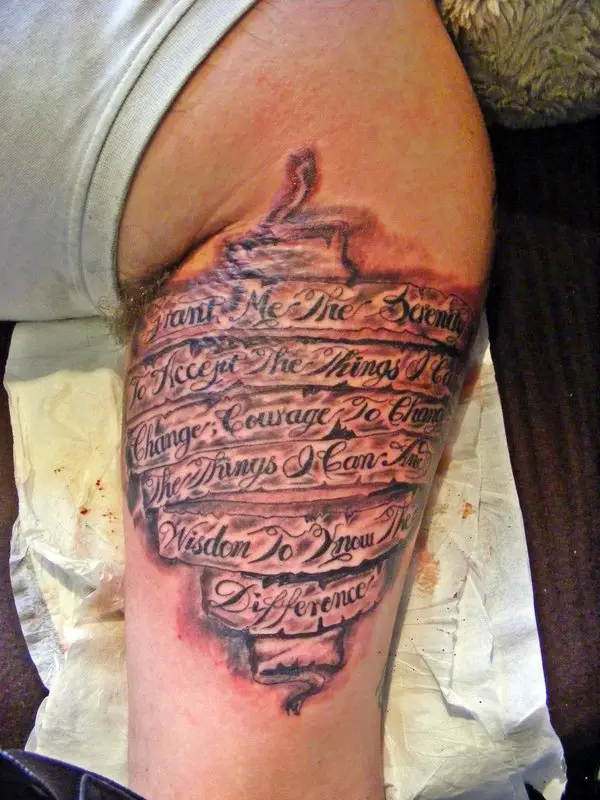 MSerenity Prayer Below The Armpit
Beautiful Serenity Prayer Tattoo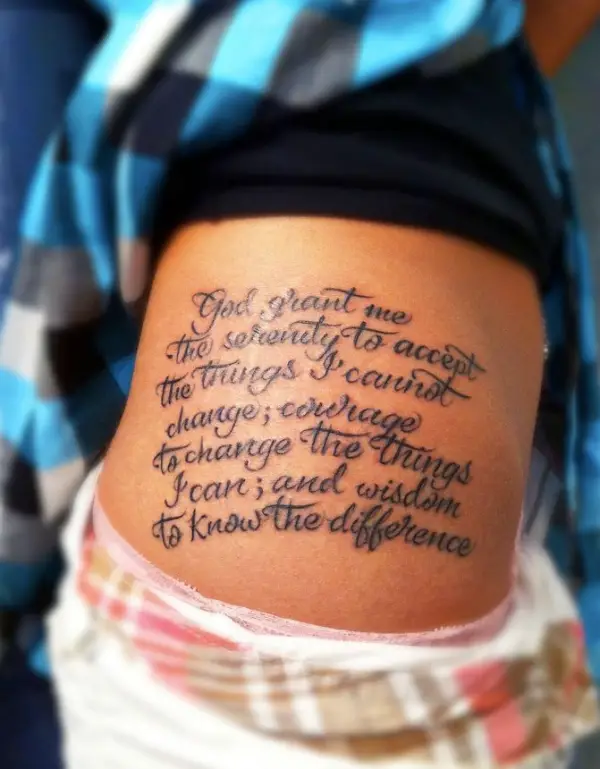 Beautiful Serenity Prayer Tattoo
Serenity Prayer With An Angel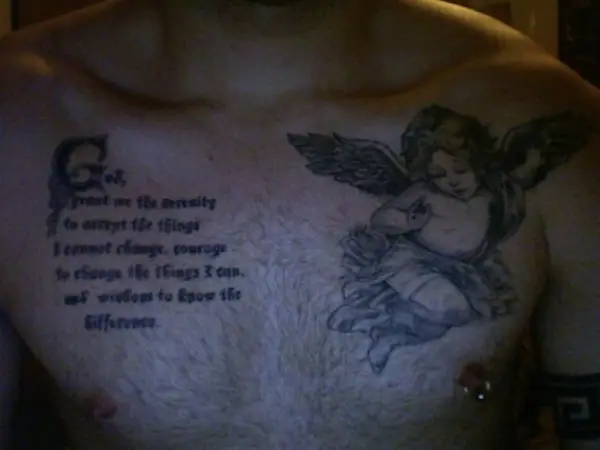 Bold Serenity Prayer Tattoo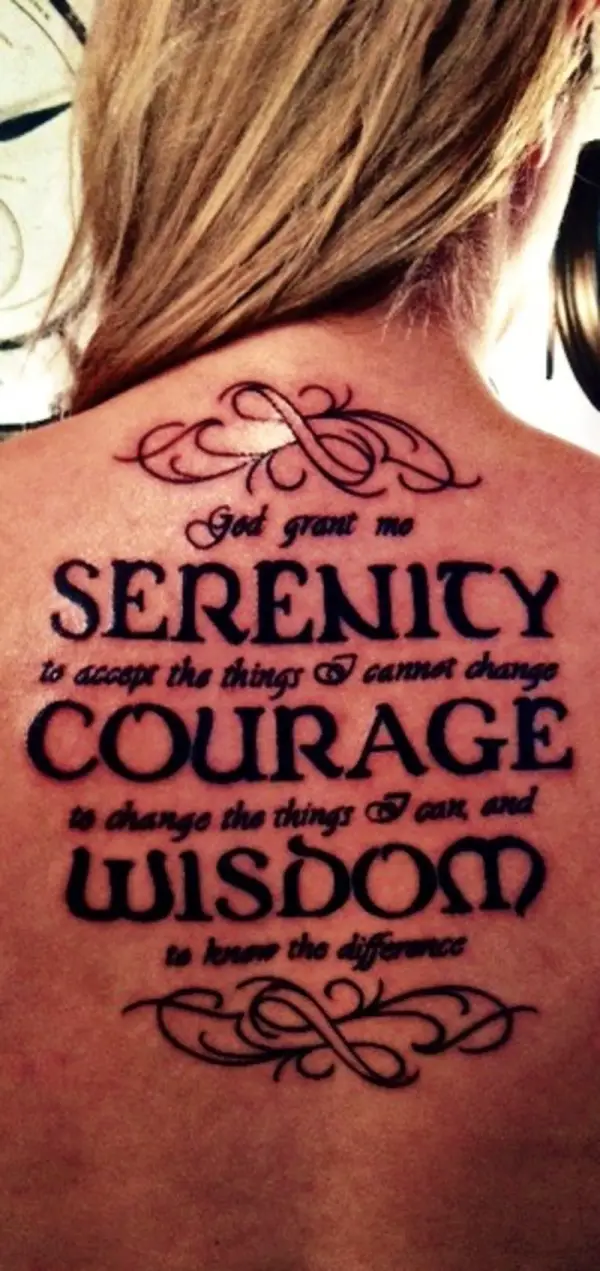 Serenity Prayer And Abstract Art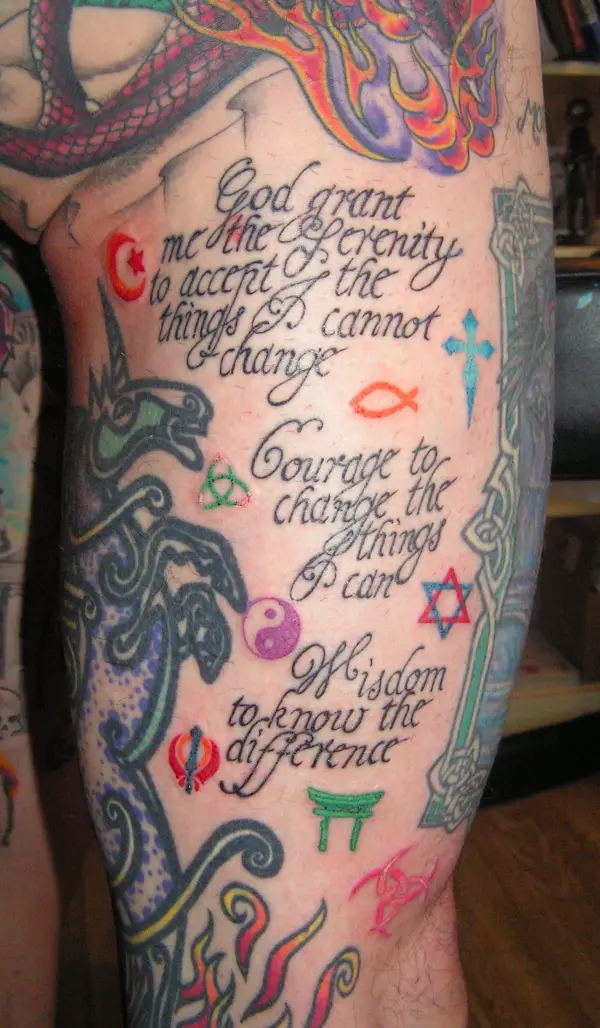 Serenity Prayer And Abstract Art
Serenity Prayer Tattoo Near Heart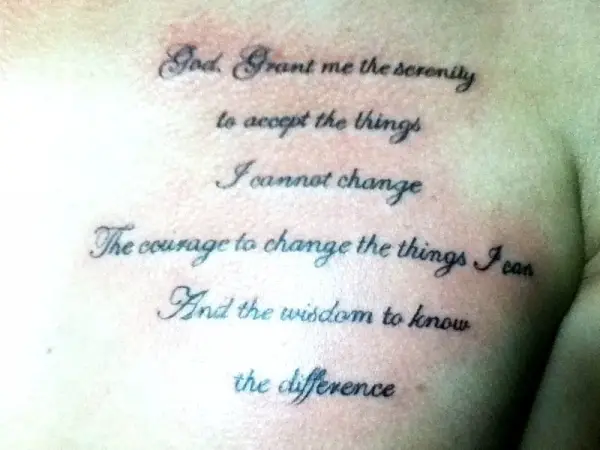 Serenity Prayer Tattoo Near Heart
Serenity Prayer In A Scroll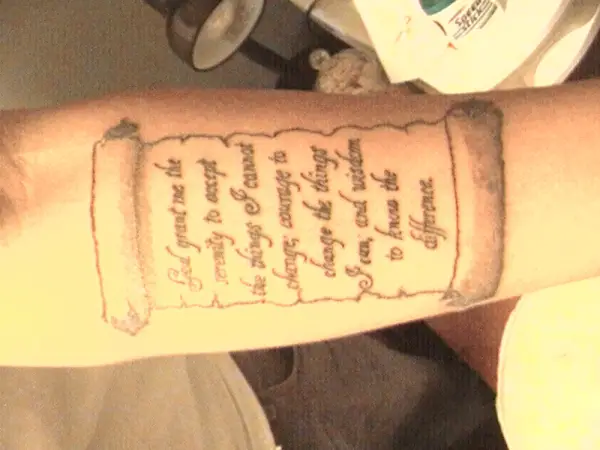 Shaded Serenity Prayer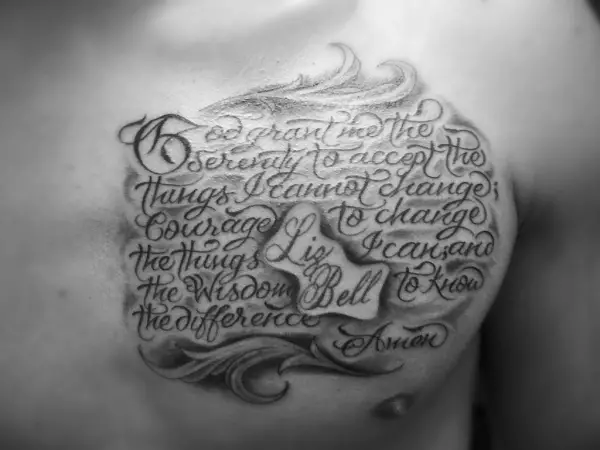 Simple Serenity Prayer Tattoo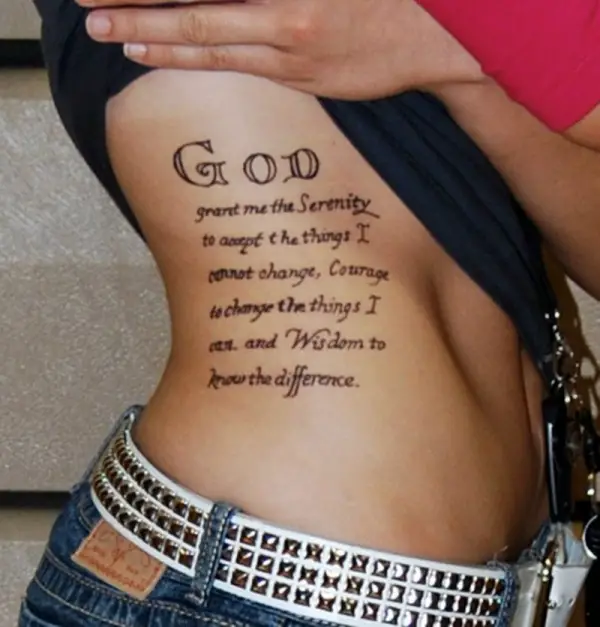 Colorful Serenity Prayer Tattoo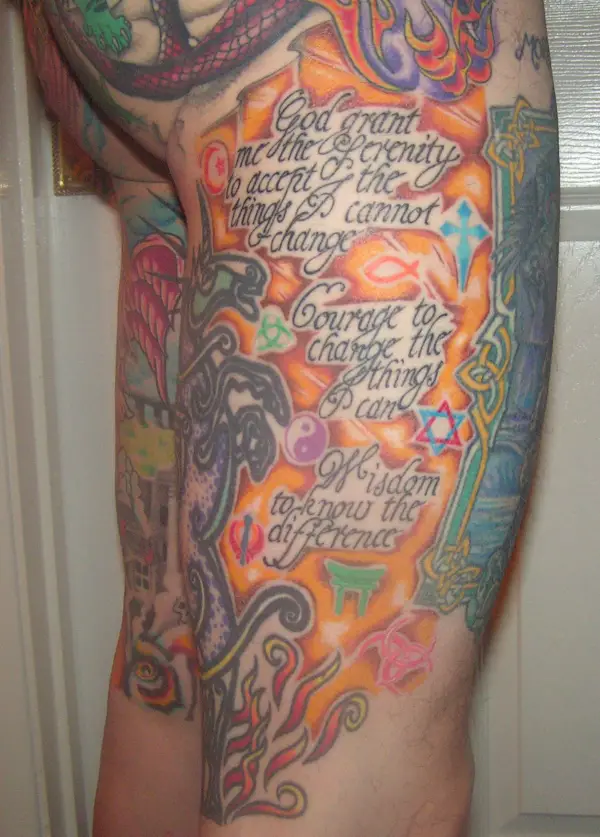 Colorful Serenity Prayer Tattoo
Amazing Serenity Prayer Tattoo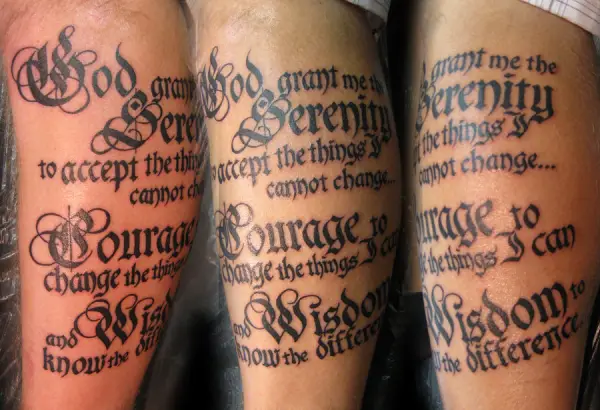 Amazing Serenity Prayer Tattoo
Serenity Prayer On The Leg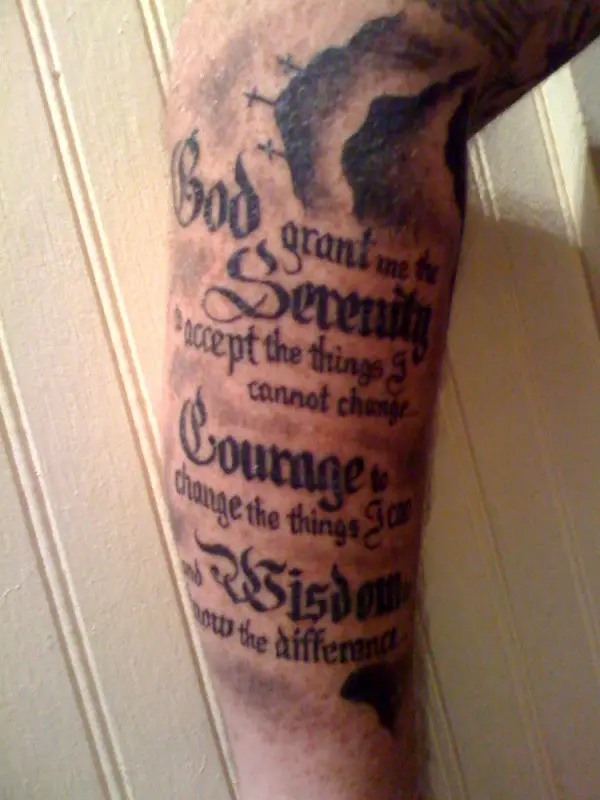 Serenity Prayer Tattoo In Stylish Font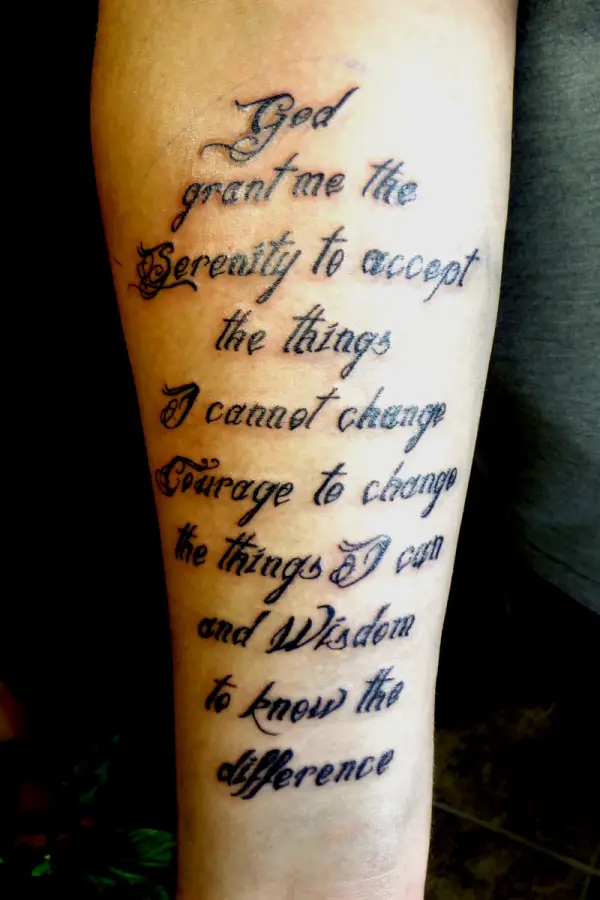 Serenity Prayer Tattoo In Stylish Font
Serenity Prayer On The Arm