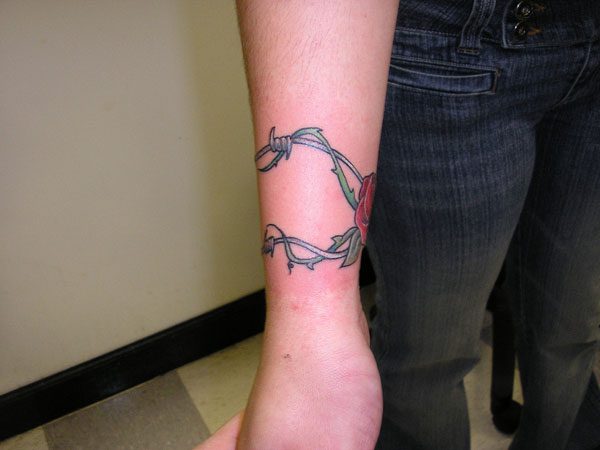 Tattoos are a hot new flavour of the season. They make the style statement of the youth.
Barb wire tattoo ideas originated during Second World War and were used by prisoners to mark their bodies.
The barbed wire depicted their state of mind and also their captivity. These tattoos have different associations. Initially, they were mainly associated with prison. Of late it has gained popularity among youths as is used as a symbol of rebellion and freedom. They do have symbolic meanings like for people who went through a lot of struggle; it means a symbol of victory. There can be many designs of the wire tattoos like skull, cross and heart. Each has its own symbolic importance.
Tattoos display the mindset of a person. With designs ranging from skull, cross and heart it is used to show their anger, faith or love in a stylish way. It speaks more than a thousand words. People find this way of depicting their state of mind to be very reasonable and fashionable. These tattoo designs speak the state of mind. From the inner cells of prison walls to the open free world; a barbed wire tattoo has come a long way and now has become a symbol of freedom and pride.
Rose Amongst Thorns
The rose tattoo depicts love bound by the chains of indifference by lover or by the world.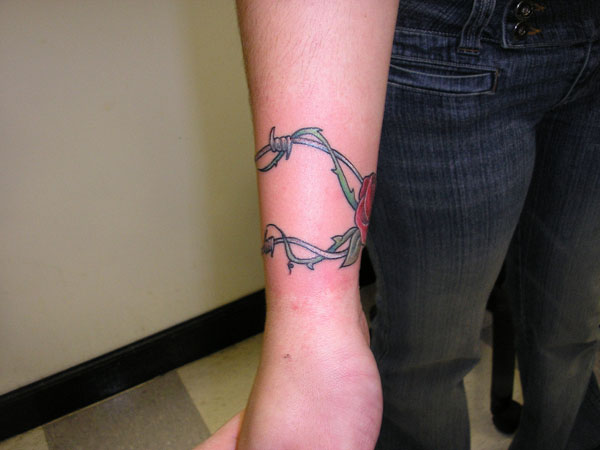 Lovely
A heart shaped tattoo with wires coiled around it with a touch of love and anger.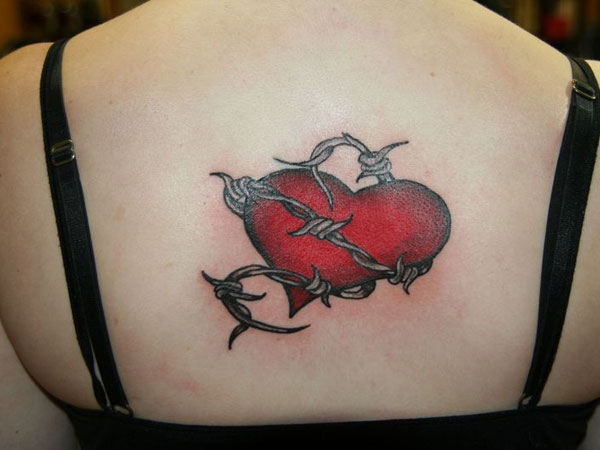 Twisted Affair
This blue green coloured tattoo has long twisted wires with thorns in between. It goes well with fair skin.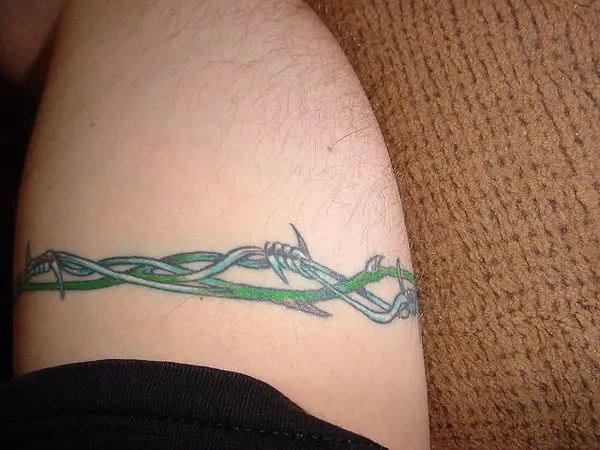 Beauty
Black barb wire with knots in the middle with a flower beautifully entwined. It is a great choice for women.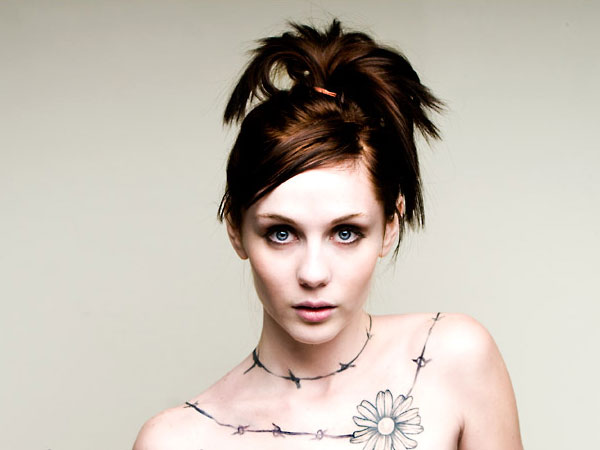 Somewhere In Time
This tattoo has an ancient appeal to it. It has thin wires designed in the shape of a fence.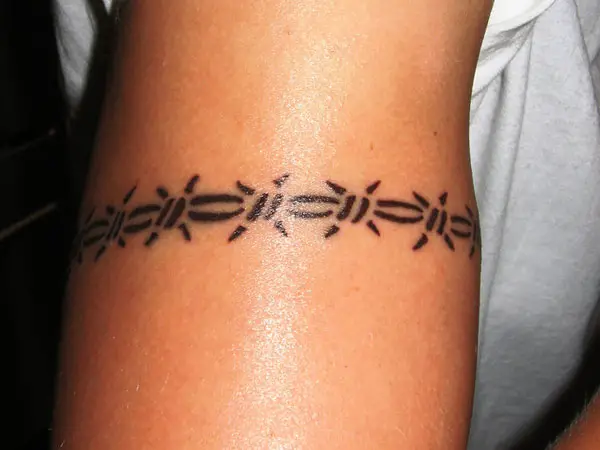 Deep
There is a certain element of style in this tattoo as it has wires on both the sides with asterisks lined up around the boundary of the wire. The middle of the tattoo has peculiar design.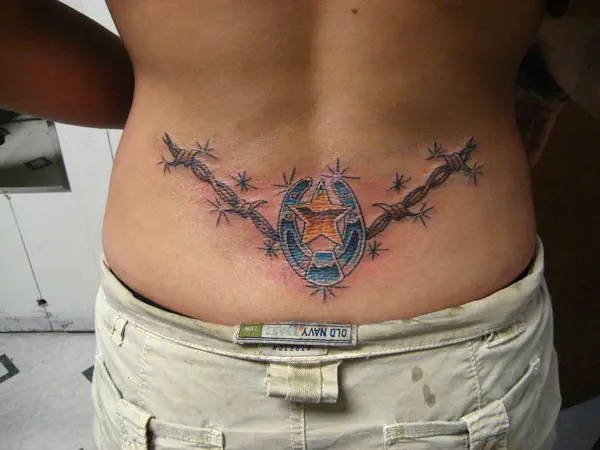 Sign Of The Cross
A thin wire arranged in a criss cross pattern. This tattoo appears like thorns on the body.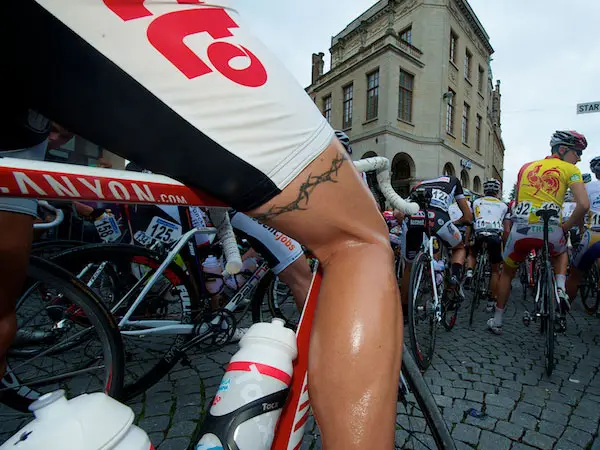 Knotty
Made in bold dark colour, this tattoo is in the shape of knots tied together. It looks great on the ankle or arms.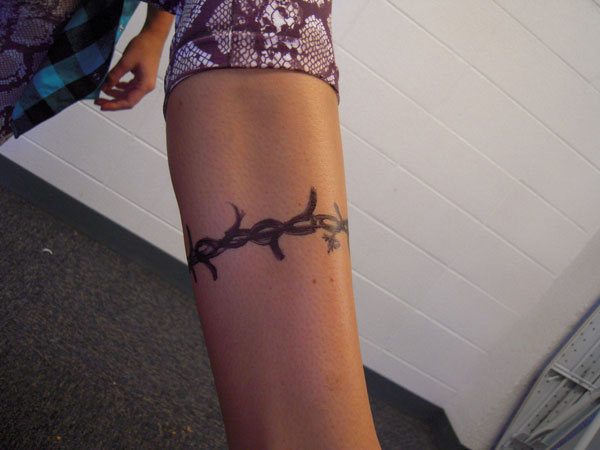 Bold & Beautiful
An elongated wire in bold design is what describes this tattoo. It has an asymmetrical design to it.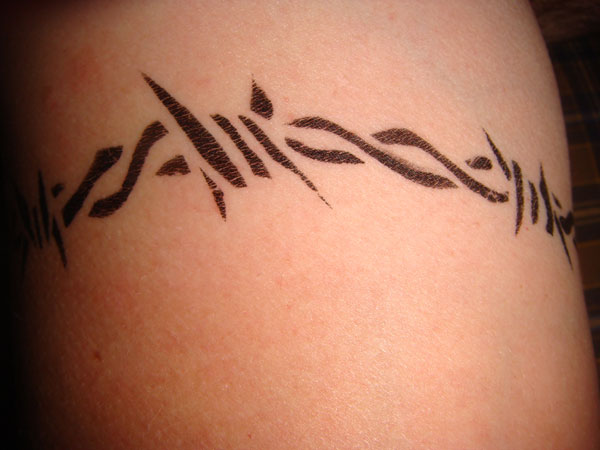 Glossy
Two elongated wires in glossy blue colour with a black lining. This tattoo has thorns in the middle.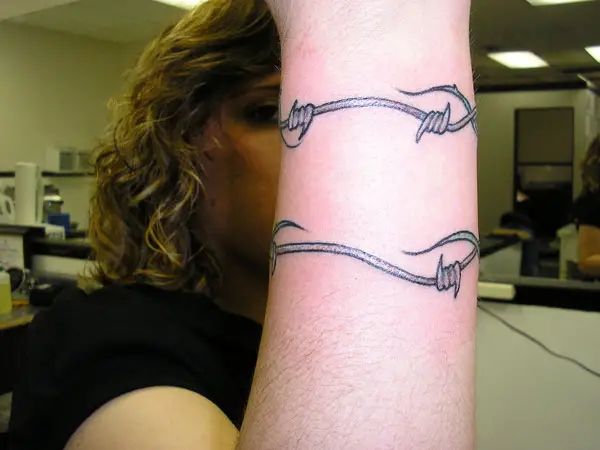 Ring Of Fire
A tattoo made in concentric circles, it has wires twined together to make an attractive design.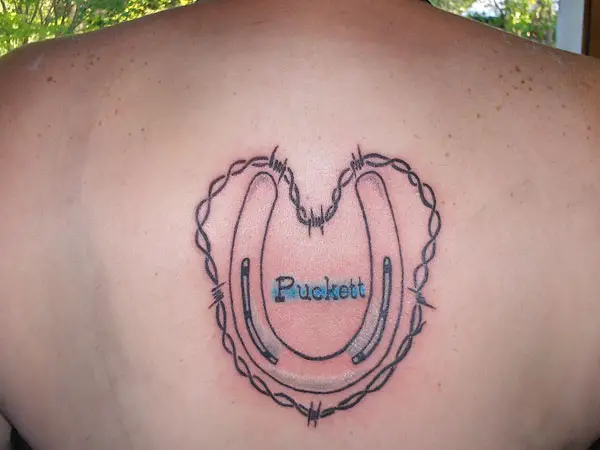 Elegant
Pink wire tattoo with knots in between and a bold black design makes this a perfect feminine choice.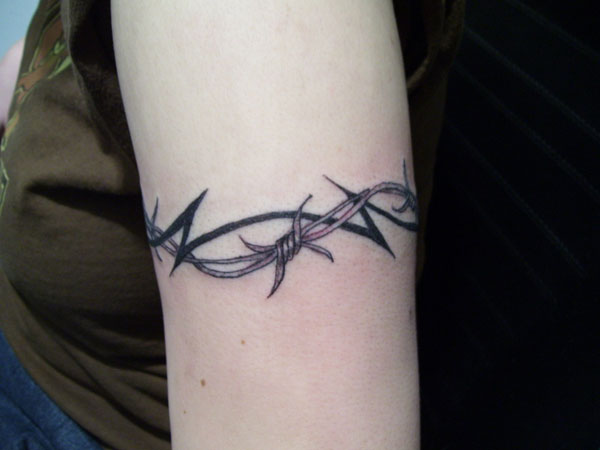 Artistic
A combination of two designs blended together in a way, where one compliments the other. Black artistic design with a pink thin wire entwined on it.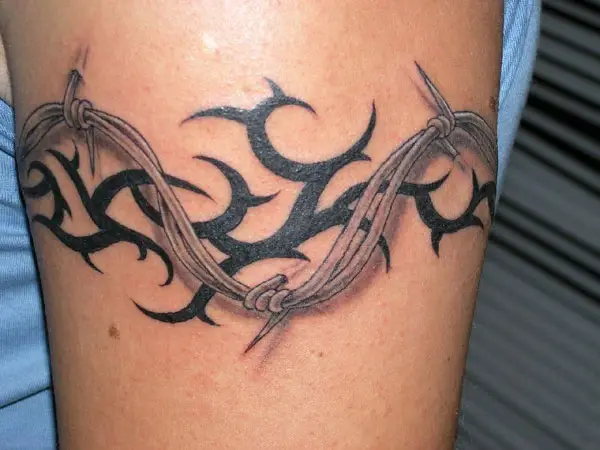 Wrist Band
The tattoo can be flaunted as a wrist band or bracelet. This adds a touch of style and elegance to the personality of the person.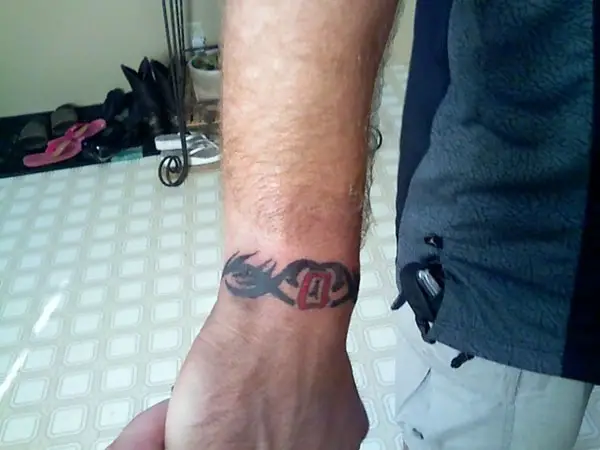 Muscle Power
Entwined together on the shoulders, this tattoo will give a masculine look to the person.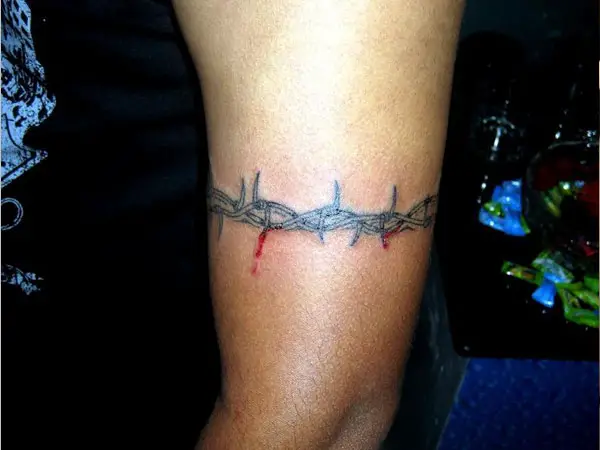 Dark Fantasy
A deadly combination of beauty and elegance, this tattoo is in different shades of black and pink, it has barbed knots in the middle.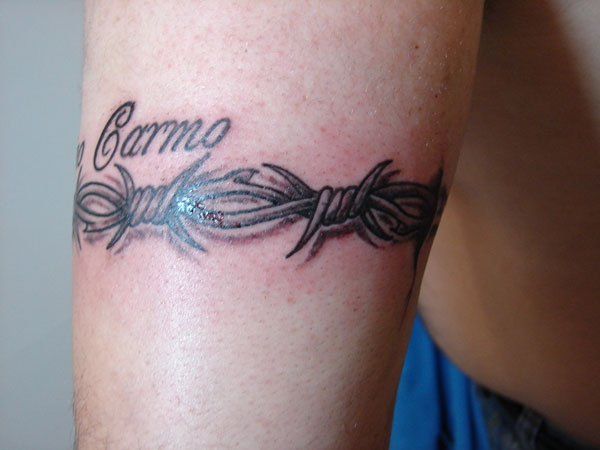 Blood Drops
A snake shaped barbed wire tattoo with dripping blood drops is a sure shot way to increase your style quotient.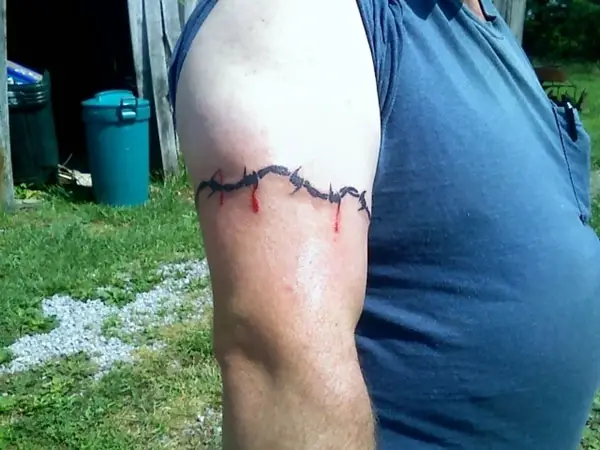 X Factor
Style with a bit of X factor, the twined tattoo will surely add more zing to your style.
National Pride
The flag of America was never better depicted than in this stylish tattoo. With a combo of different colours, it is graceful and elegant.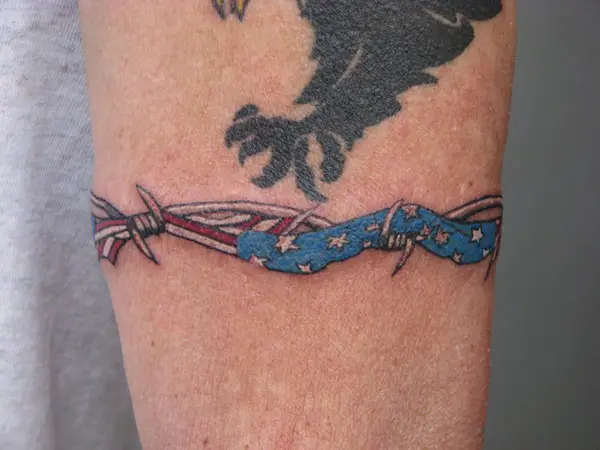 Go Green
A leaflet beautifully engraved on the body. This tattoo has an amalgamation of various colours. It has a red dividing line in between and black horizontal lines with knots in the middle.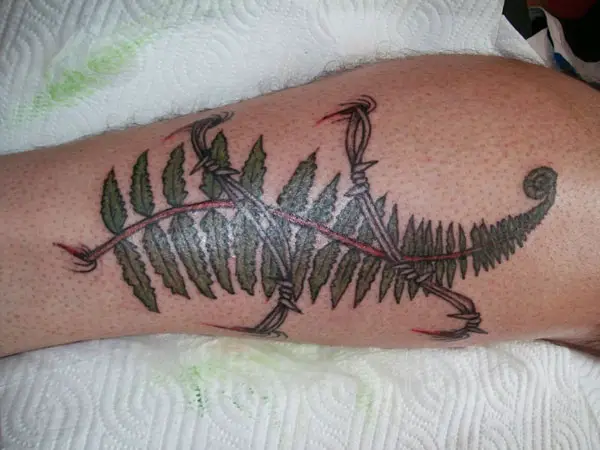 King
This tattoo has an attractive design with a tiger's face carved on it. It has eyes in green, which give it an enchanting look.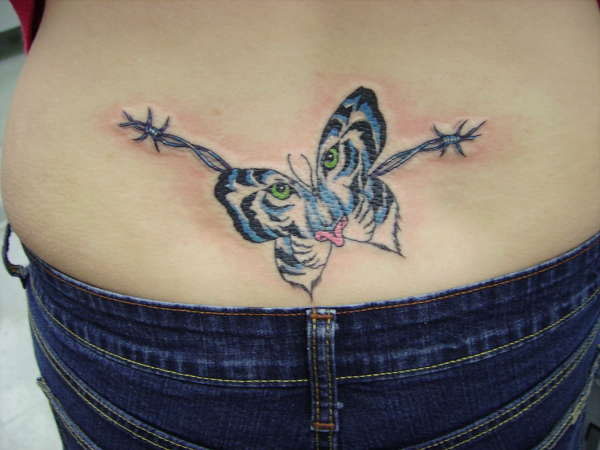 Scarlet
Black and red designed tattoo is a great choice for men as this design of dripping blood depicts masculine power.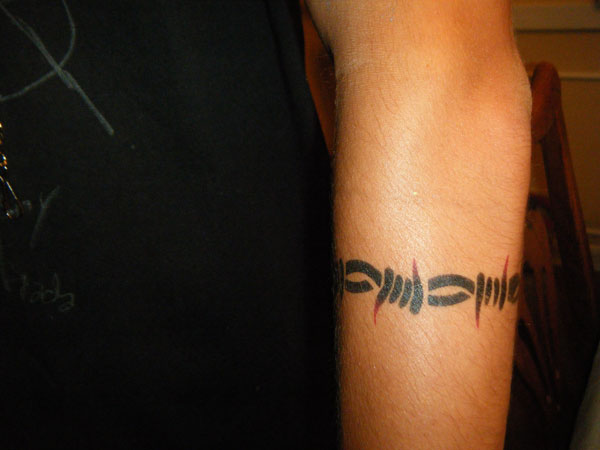 Blood Red
A steel grey coloured knotted tattoo is a stylish choice. It had red blood drops in the middle for a deadly look.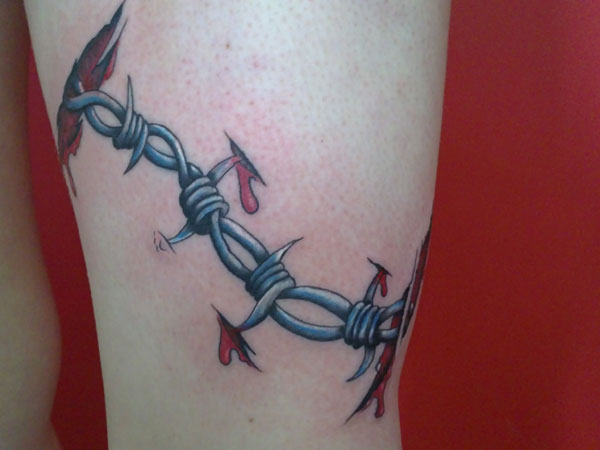 Beauty
Thin wired criss cross pattern is an ideal choice for young people. It can be made on arms, shoulders and calves.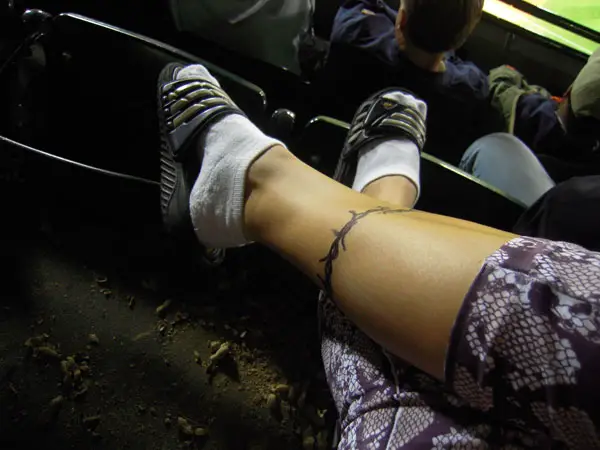 Nature
An innovative design which depicts a bird and a flower. It is made in attractive colours and can be supported by both males and females.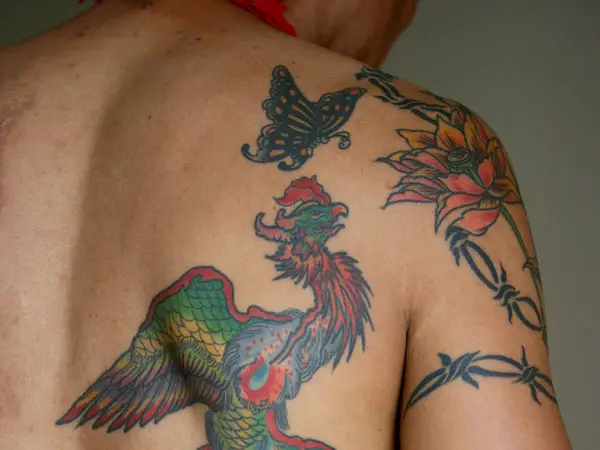 Strength Of Horns
A bull is a symbol of strength. This tattoo has a symbolic appeal and is made in yellow and brown colour.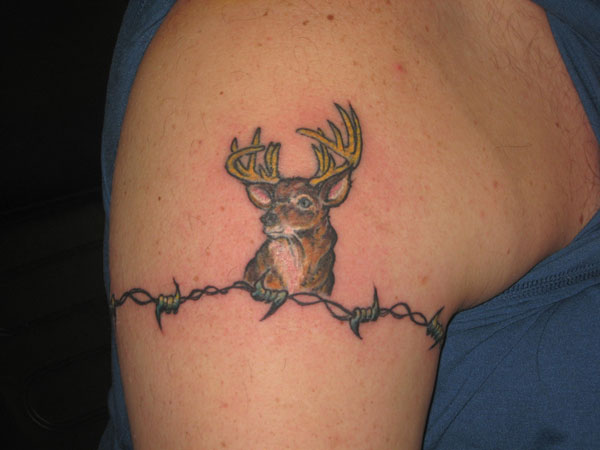 If you like this article, you might be interested in some of our other articles on  Harry Styles Tattoos,  Demi Lovato Tattoos,  Selena Gomez Tattoos  and  Justin Bieber Tattoos.