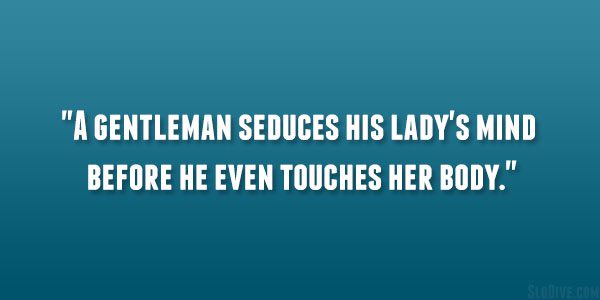 Societal perspective on general characteristics of an ideal man has not evolved over time. Since ancient times, the man was the hunter, the protector, and the leader of the pack. Even today, an ideal man is supposed to have qualities, such as; bravery, level-headedness, and strength of character. He is expected to protect and provide. Today, in the era of feminism, our society expects men to be chivalrous without being chauvinistic, to be firm without being a brute, and to be caring with a hint of possessiveness without being jealous. We expect men to be honest, truthful, and brave enough to stand up to what's right.
Manhood is an acquired quality, and it comes with experience and wisdom. However, it is not all simply to do with age. Boys who are brought up right have qualities of a real man from early adolescence. What separates the men from the boys? Most sayings agree that a real man has integrity, and he backs his words with actions. He carries this integrity into every sphere of his life, from the boardroom to the bedroom. He can stand up to the worst that is said of him and not break under it, says Saul Bellow. A real man protects his family, and respects his woman, and stands by her through thick and thin.
Let's review some famous Qualities of A Real Man Quotes
If you like this article, you might be interested in some of our other articles on  Friendship Quotes From Movies,  Valentines Day Poems,  Wedding Wishes Quotes  and  30th Birthday Quotes.
"A gentleman seduces his lady's mind before he even touches her body."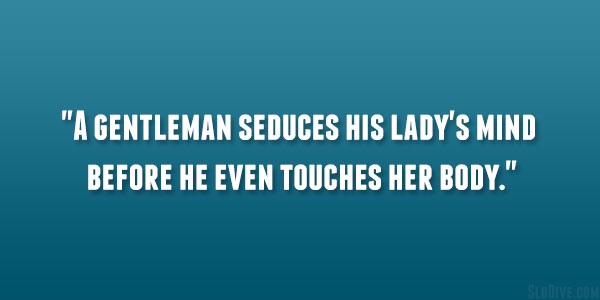 "A real man will always carry your bags, open your door, show you respect and remind you of how beautiful you are."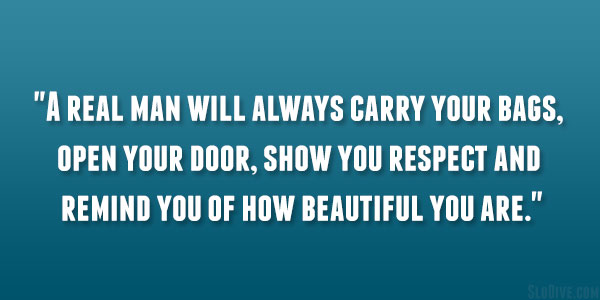 "A real man is not a man who says nice things to women. a real man is a man who say nice things and his actions back those words up."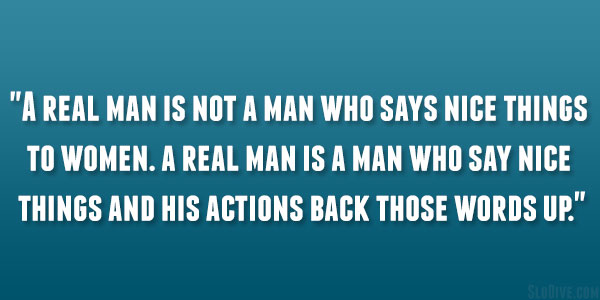 "The true character of a man is not defined by what he does in front of a crowd but instead by what he does when no one else is around."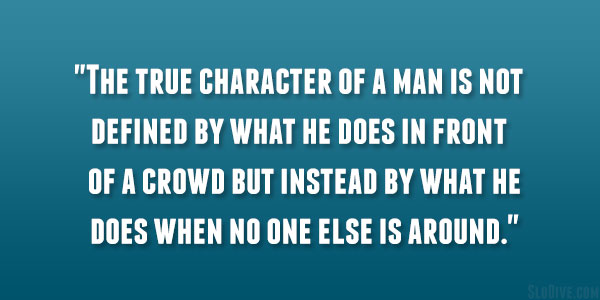 "There is one rule, above all others, for being a man. Whatever comes, face it on your feet." – Robert Jordan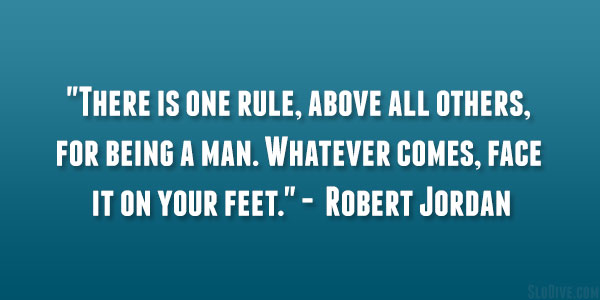 "You're not 'whipped' if you're being a good boyfriend. it's called 'being a real man'."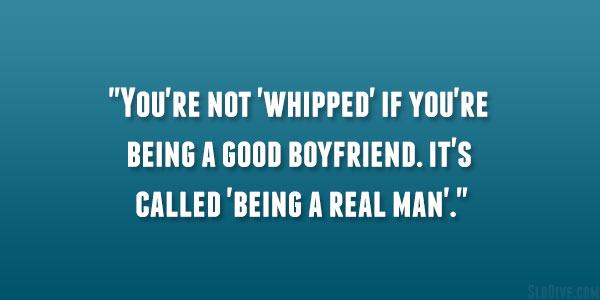 "Stand true to your calling to be a man. Real women will always be relieved and grateful when men are willing to be men." – Elisabeth Elliot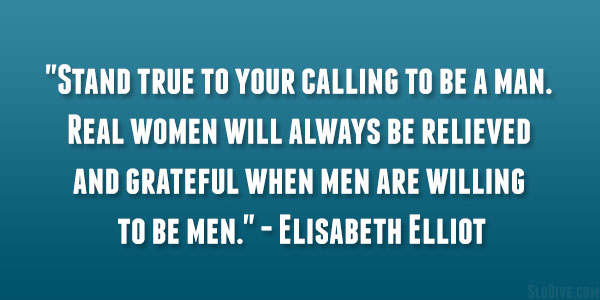 "A Real Man makes sure his woman knows she's the one and only."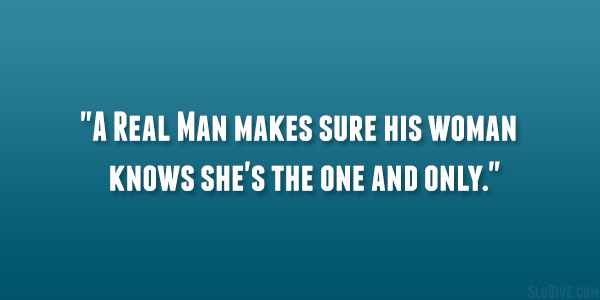 "A man should be able to hear, and to bear, the worst that could be said of him." – Saul Bellow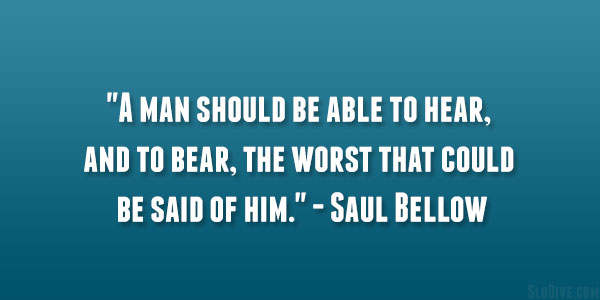 "Any man can treat a lady right for one night, but it takes a real man to treat her right for the rest of her life."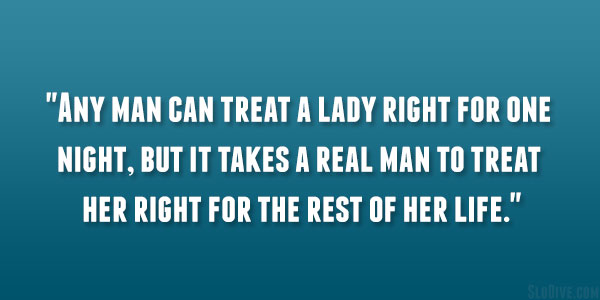 "Boys will break your heart. Real men will pick up the pieces."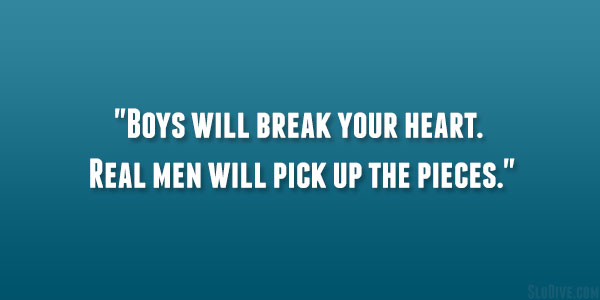 "Act like a lady. Think like a lady. Date like a lady. a real man will be able to hang."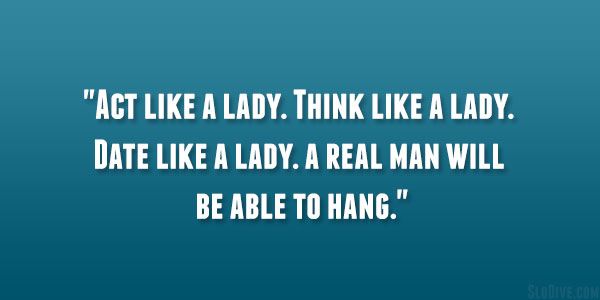 "It takes a strong man to accept somebody else's children and step up to the plate another man left on the table." – Ray Johnson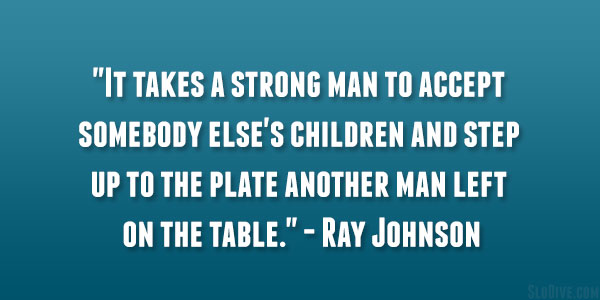 "I want a man who will give me the strength and support to fight… a real man."
"A man knows his limits, but a real man can overcome them." – Travis Martin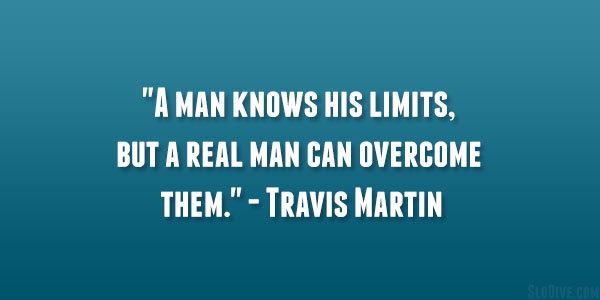 "The Value of a man is not measured by what he does for himself to make his life easier, But, measured by what he does for others to make their lives easier." – Eric E Thomas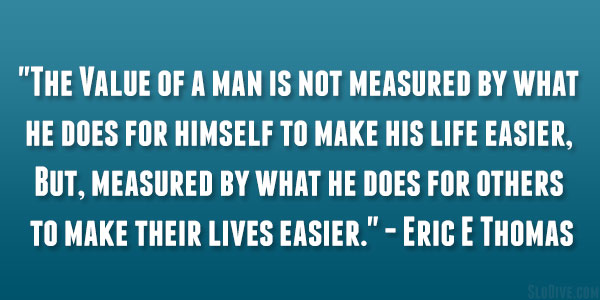 "A real man can't stand seeing his woman hurt. He is careful with his decisions and actions so he never have to be responsible for her pain."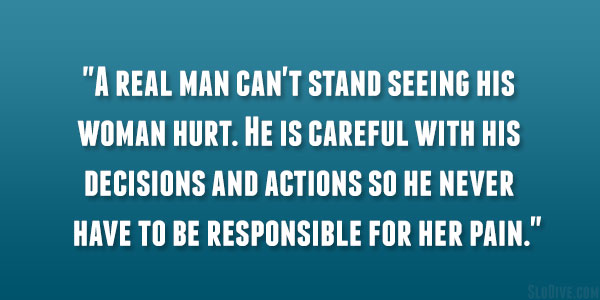 "To all girls who die for zero figure, remember real men go for curves, only dogs go for bones."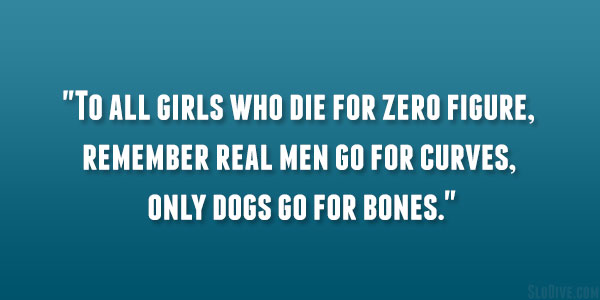 "If a man is loyal to you he's going to make sure you're protected. Physically, emotionally and financially."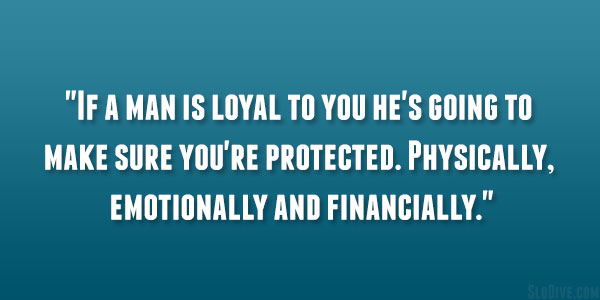 "Real men don't love the most beautiful girls in the world, they love the girl that can make there day the most beautiful."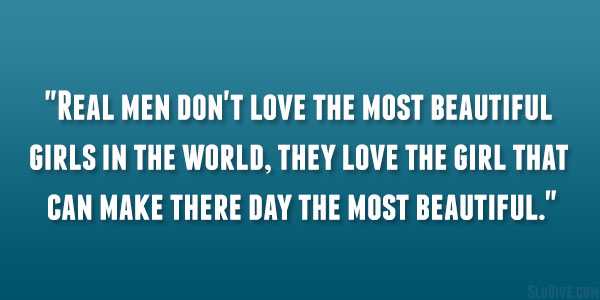 "A real man isn't a player. Little boys play games. a real man works for what he wants then appreciates it once he finally gets it!"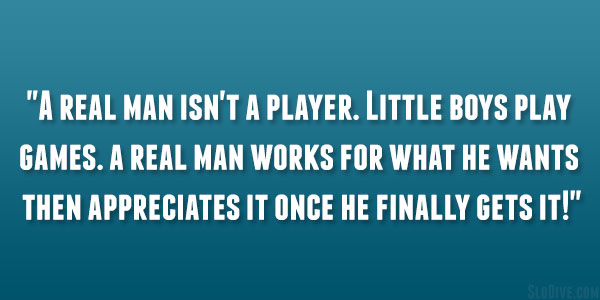 "A real man will stand by your side no matter what! He won't leave you when the going gets hard, he'll stay and protect your heart."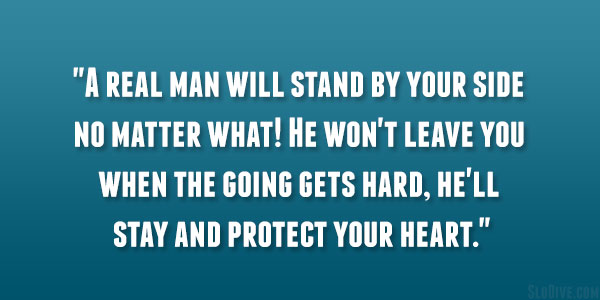 "Only real men can handle truly delicate women." – Allegra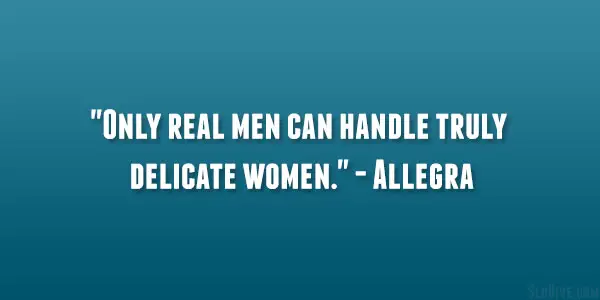 "Real men and women stay faithful. They don't have time to look for others because they're too busy looking for new ways to love their own."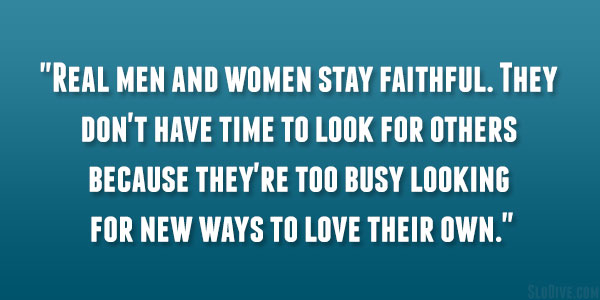 "A real man would never get a girl drunk just to get what's on the other side of her clothes." – Raul Vasquez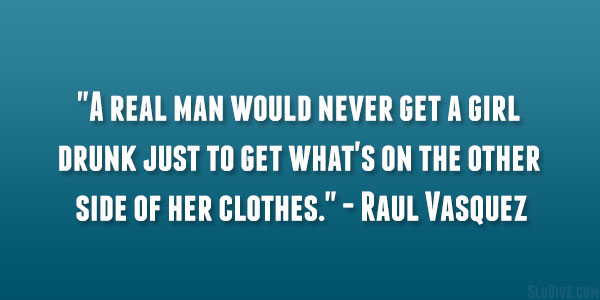 "Real men come across a special girl and stay dedicated. No excuses."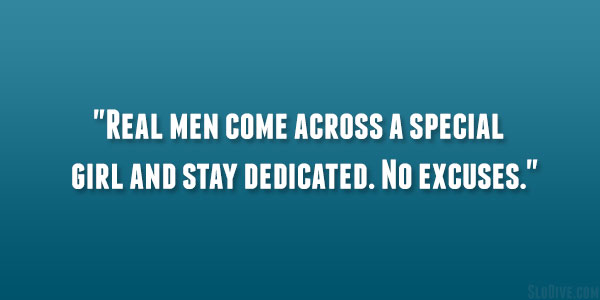 "A real woman can go through anything on her own, but a real man won't let her."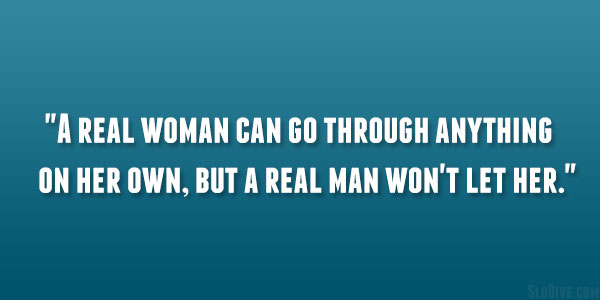 "Real Men will always have time for their Women." – Kiara Sellars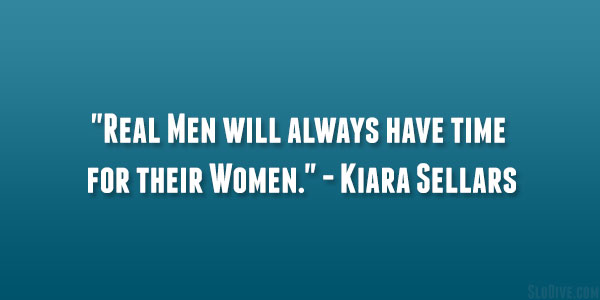 "A real man is not the one who has a lot of women, it's the one who has one and knows how to treat his right!"