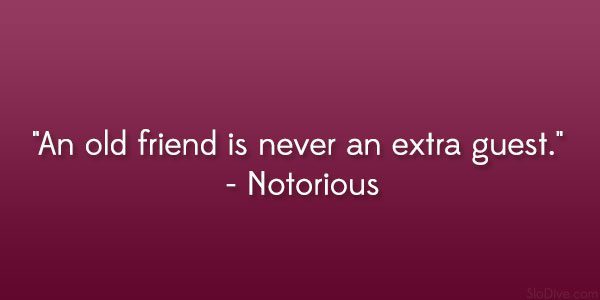 Movies are a representation of life, its emotions and the way it springs surprises on us. Movies help us to enjoy the lighter part of life, cry along with the disappointments and laugh with the laughter that is around us. Thus, movies greatly influence our relations sometimes. Friendship in movie is always an interesting thing to see. There is a lot of drama, poignancy and symbolic gestures that makes movies so important in our everyday life.
Quotes in movies actually become a mainstay as many movies are known by the quotes and their dialogues more and by their popularity less. Friendship quotes from movies are a great way of ensuring that the movies remain etched in your mind and the quotes become a regular part of your life. These quotes teach us how to view friendship and lead us along the path of life with a friendly fervour. So, many of these quotes have today become popular across the world and have made a perfect mark in everyone's life. Let us see some of these quotes.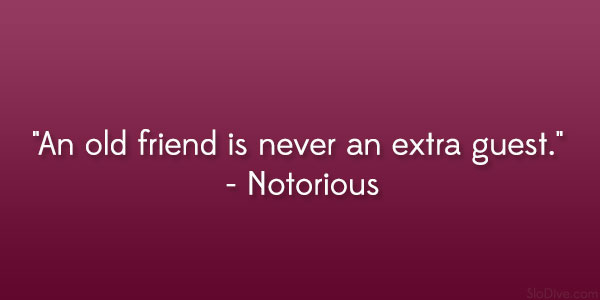 "An old friend is never an extra guest." – Notorious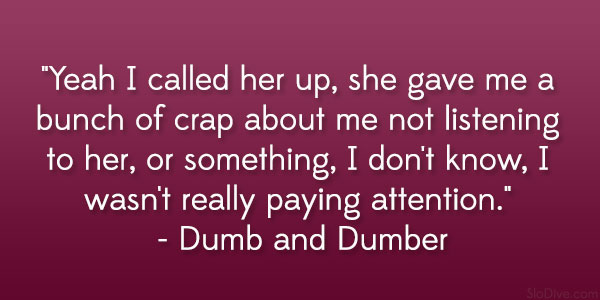 "Yeah I called her up, she gave me a bunch of crap about me not listening to her, or something, I don't know, I wasn't really paying attention." – Dumb and Dumber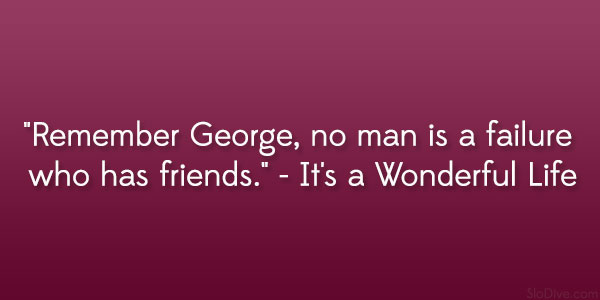 "Remember George, no man is a failure who has friends." – It's a Wonderful Life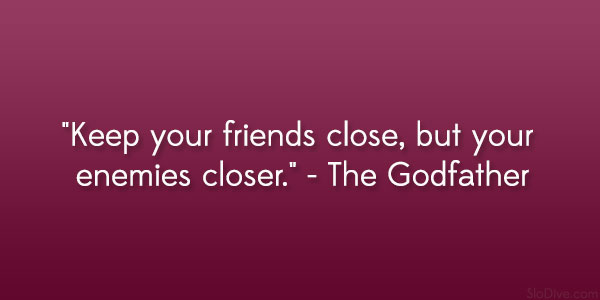 "Keep your friends close, but your enemies closer." – The Godfather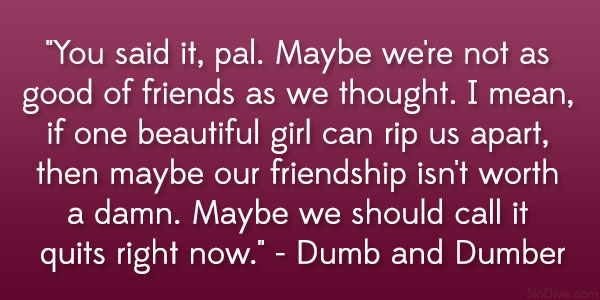 "You said it, pal. Maybe we're not as good of friends as we thought. I mean, if one beautiful girl can rip us apart, then maybe our friendship isn't worth a damn. Maybe we should call it quits right now." – Dumb and Dumber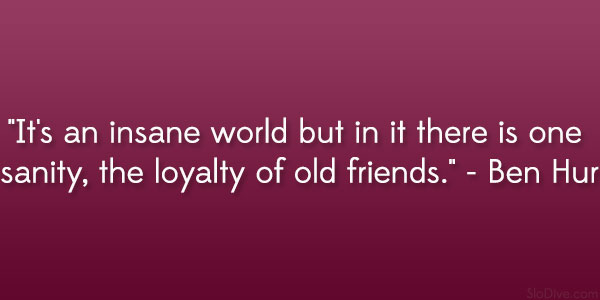 "It's an insane world but in it there is one sanity, the loyalty of old friends." – Ben Hur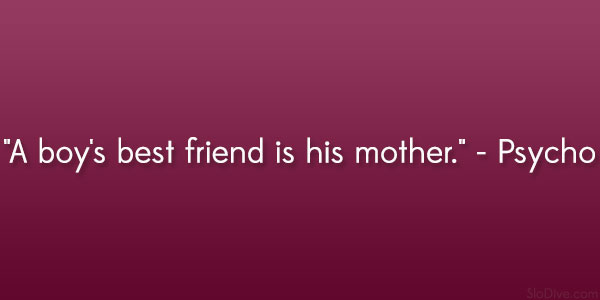 "A boy's best friend is his mother." – Psycho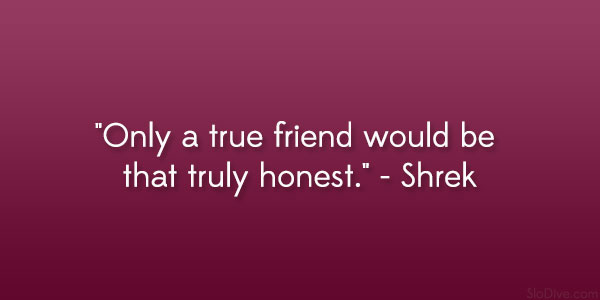 "Only a true friend would be that truly honest." – Shrek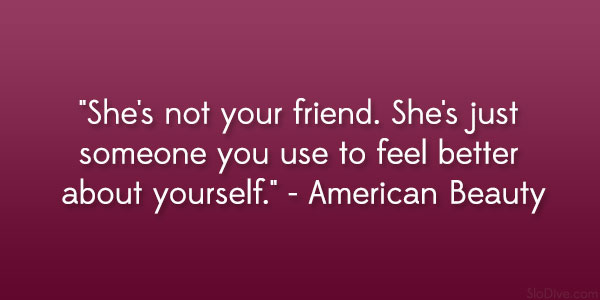 "She's not your friend. She's just someone you use to feel better about yourself." – American Beauty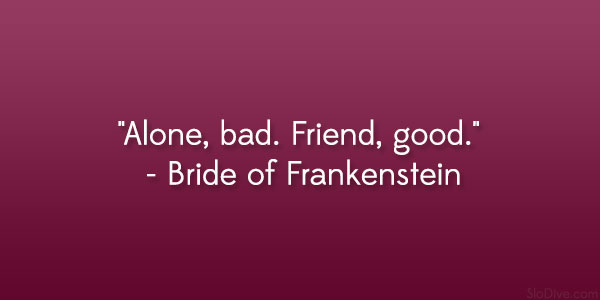 "Alone, bad. Friend, good." – Bride of Frankenstein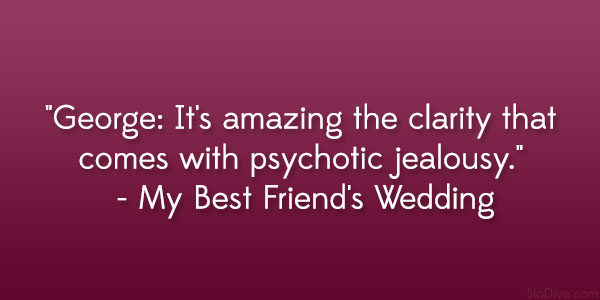 "George: It's amazing the clarity that comes with psychotic jealousy." – My Best Friend's Wedding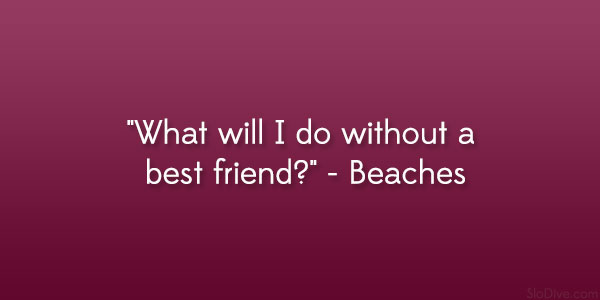 "What will I do without a best friend?" – Beaches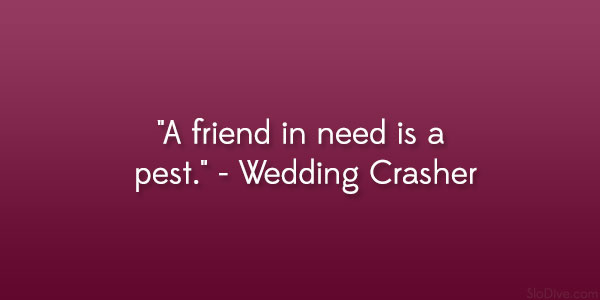 "A friend in need is a pest." – Wedding Crasher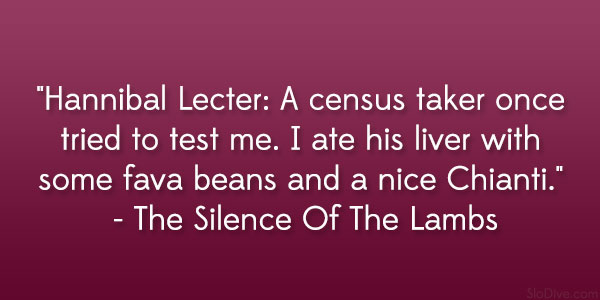 "Hannibal Lecter: A census taker once tried to test me. I ate his liver with some fava beans and a nice Chianti." – The Silence Of The Lambs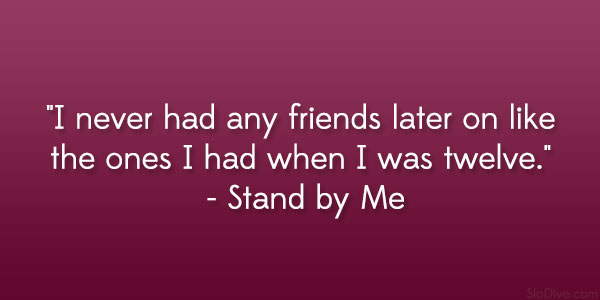 "I never had any friends later on like the ones I had when I was twelve." – Stand by Me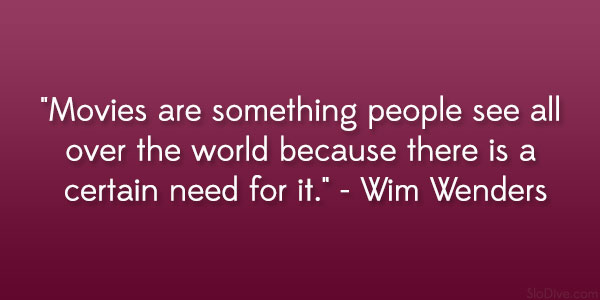 "Movies are something people see all over the world because there is a certain need for it." – Wim Wenders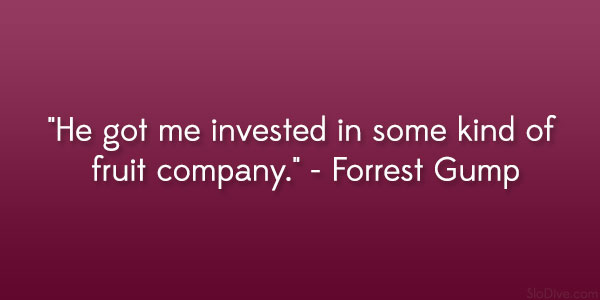 "He got me invested in some kind of fruit company." – Forrest Gump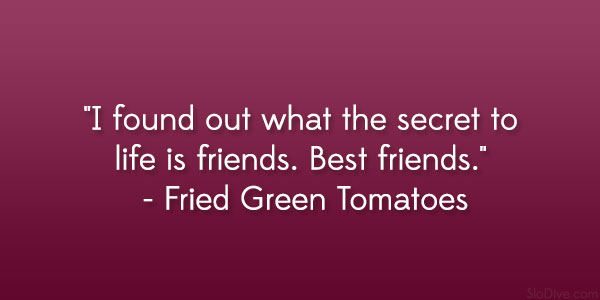 "I found out what the secret to life is friends. Best friends." – Fried Green Tomatoes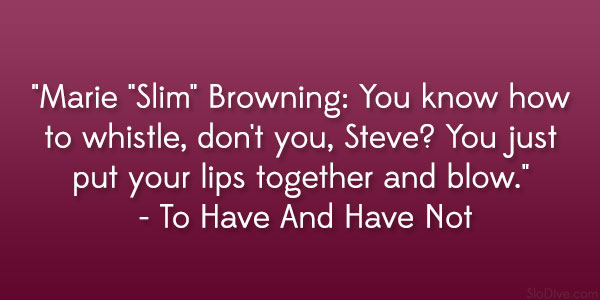 "Marie "Slim" Browning: You know how to whistle, don't you, Steve? You just put your lips together and blow." – To Have And Have Not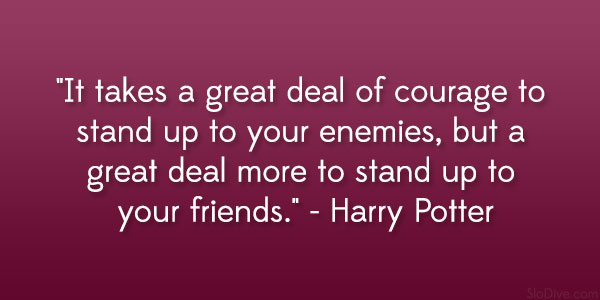 "It takes a great deal of courage to stand up to your enemies, but a great deal more to stand up to your friends." – Harry Potter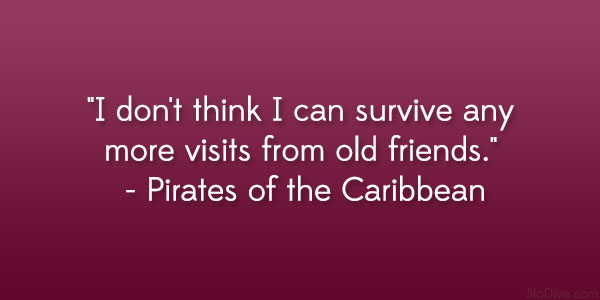 "I don't think I can survive any more visits from old friends." – Pirates of the Caribbean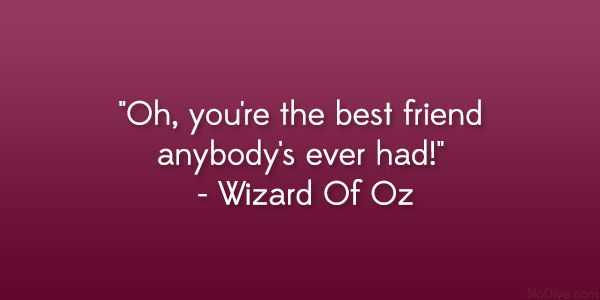 "Oh, you're the best friend anybody's ever had!" – Wizard Of Oz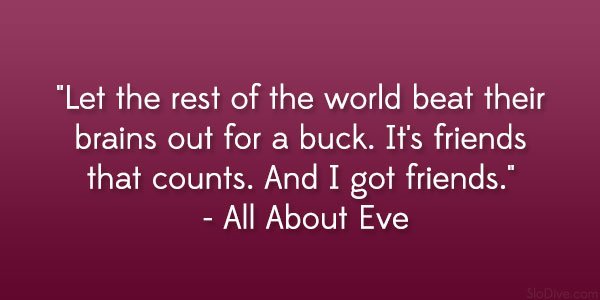 "Let the rest of the world beat their brains out for a buck. It's friends that counts. And I got friends." – All About Eve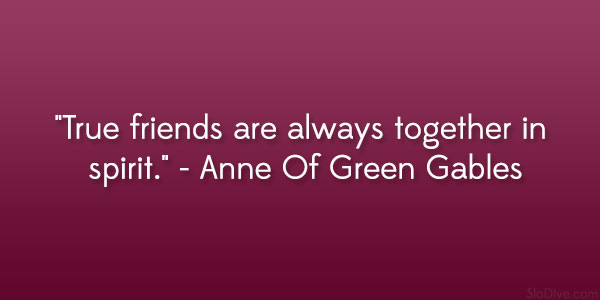 "True friends are always together in spirit." – Anne Of Green Gables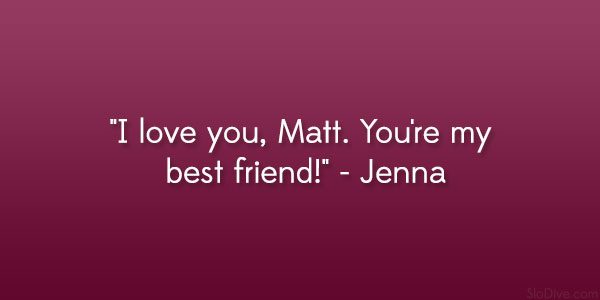 "I love you, Matt. You're my best friend!" – Jenna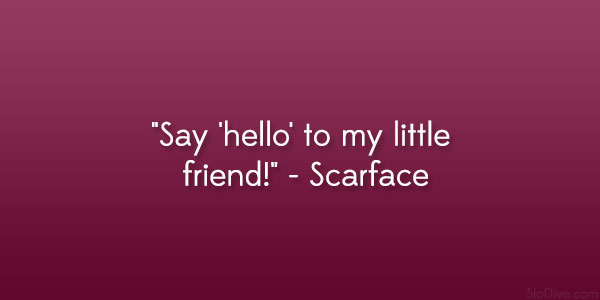 "Say 'hello' to my little friend!" – Scarface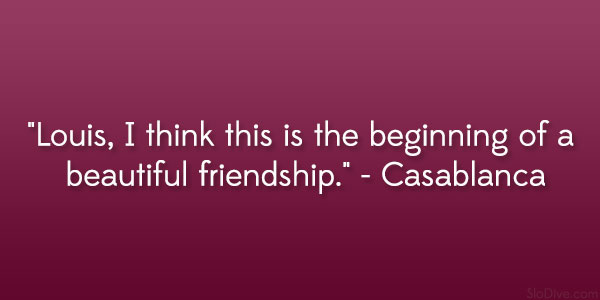 "Louis, I think this is the beginning of a beautiful friendship." – Casablanca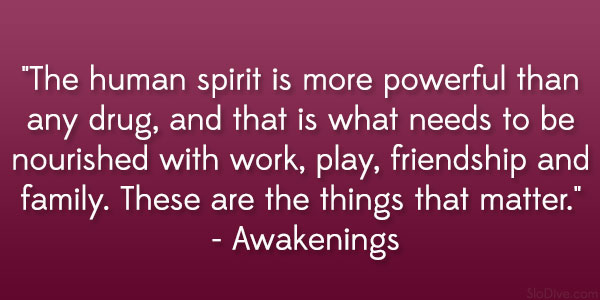 "The human spirit is more powerful than any drug, and that is what needs to be nourished with work, play, friendship and family. These are the things that matter." – Awakenings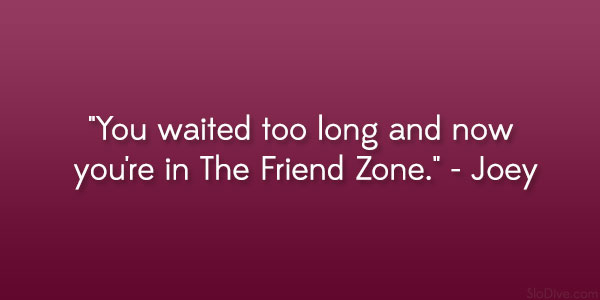 "You waited too long and now you're in The Friend Zone." – Joey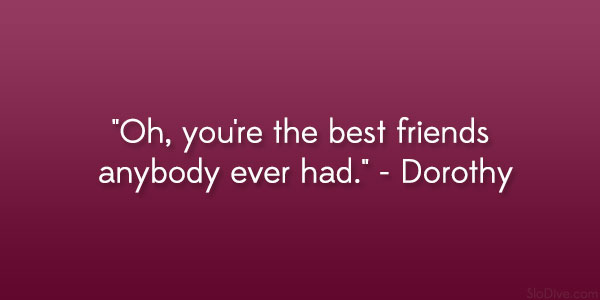 "Oh, you're the best friends anybody ever had." – Dorothy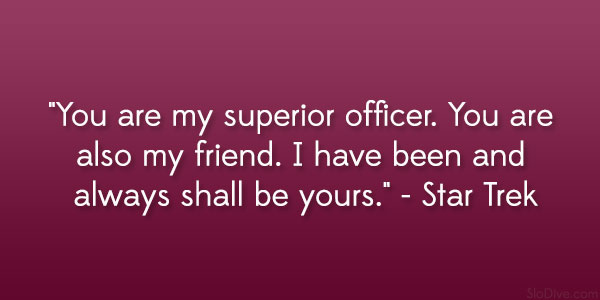 "You are my superior officer. You are also my friend. I have been and always shall be yours." – Star Trek
If you like this article, you might be interested in some of our other articles on  Brother Sister Quotes,  Live Your Life Quotes,  Happy Love Quotes  and  Real Life Quotes.