Cupcakes make the mouth water for the sweet taste and the eyes wonder around to have a look at the colorful and very filling cake. Cupcakes are very small versions of a cake but definitely they come in very exciting designs, shapes and colors. The cupcakes give the consumer an advantage of having a lot many different varieties of cake in one go. These are amazingly engrossing and keep your eyes, tongue and stomach happy.
Cupcakes are made for several occasions. One can have them on their birthdays, kitty parties, and a big occasion and of course the Christmas and New Year's Eve. Well what time would best suit the consumption of cupcakes? The winter season is considered the best however. Several cupcake designs are available to suit any occasion. The designs for cupcakes that are provided here are the ones which will definitely convince you to try out a few of them. The cupcakes will provide a wonderful treat but one needs to be active to digest the calorie content.
If you like this article, you might be interested in some of our other articles on Yummy Restaurant Website Designs, Kitchen Design Pictures, Custom Computer Cases, and Angry Birds Merchandise.
Vintage Cupcake Set
A Set Of Several Delicious Cupcakes
Geometric Cupcake Design
Assorted Cupcakes
Different Color And Flavour Cupcakes
Hello Kitty Cupcake
Le Cupcake
Black Forest Cupcake
Smore's Cupcake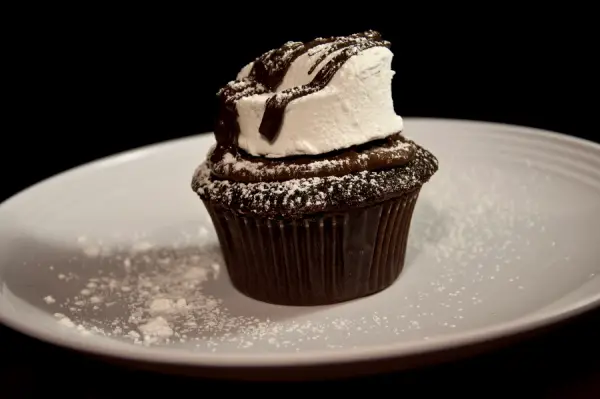 Intreguing Cupcake
Baby Shower Cupcake
A Design Cupcake
Yellow Bunny Cupcake
Gourmet Cupcake
Cupcake Earings
Earings Of The Cupcake Design
Candy Themed Cupcake
Chocolate Mint Cupcake
A Cupcake With Chocolate And Mint
Delicious Cupcake
A Very Delicious Cupcake
abc
Montreal Cupcake
Glutenfree Cupcake
Hamburger Cupcakes
Cupcakes With Hamburger Design
Butterscotch Cupcake
Choco Flakes Cupcake
Several Flavour Cupcakes
Cupcakes With Different Flavours
Spidy Cupcake
Choco Chip Cupcake
Dark Chocolate Cupcake
A Melting Dark Chocolate Cupcake
Christmas Cupcake
A Cupcake For The Christmas Season
Fevrier Cupcake
Tempting And Delicious Cupcake
Oreo Cookies Cupcake
A Cupcake Made With Oreo Cookies Topping
Sweet Star Cupcake
Rocky Cupcake
White Chocolate Cupcake
A Delicious Cupcake With White Chocolate
Winter Feel Cupcake