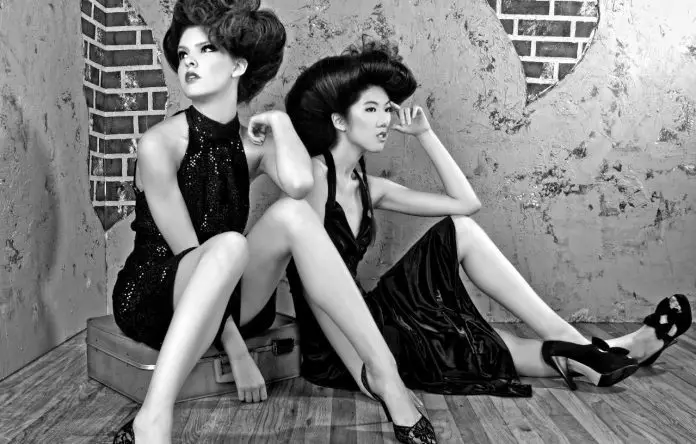 Many trendsetters have been inspired by the nostalgic styles of the '90s to wear iconic pieces with a modern twist. Known as grunge, it is an edgy and effortlessly stylish look that became popular in the 1990s.
This style features dark hues, flannels, jeans with rips, Converse sneakers, combat boots, and chokers.

Grunge fashion is the way to go if you want something nostalgic and eccentric. We've compiled the best grunge outfits to wear right now to inspire you.
Learn how to pull off the grunge look with these ideas, ranging from modern versions to classic '90s styles.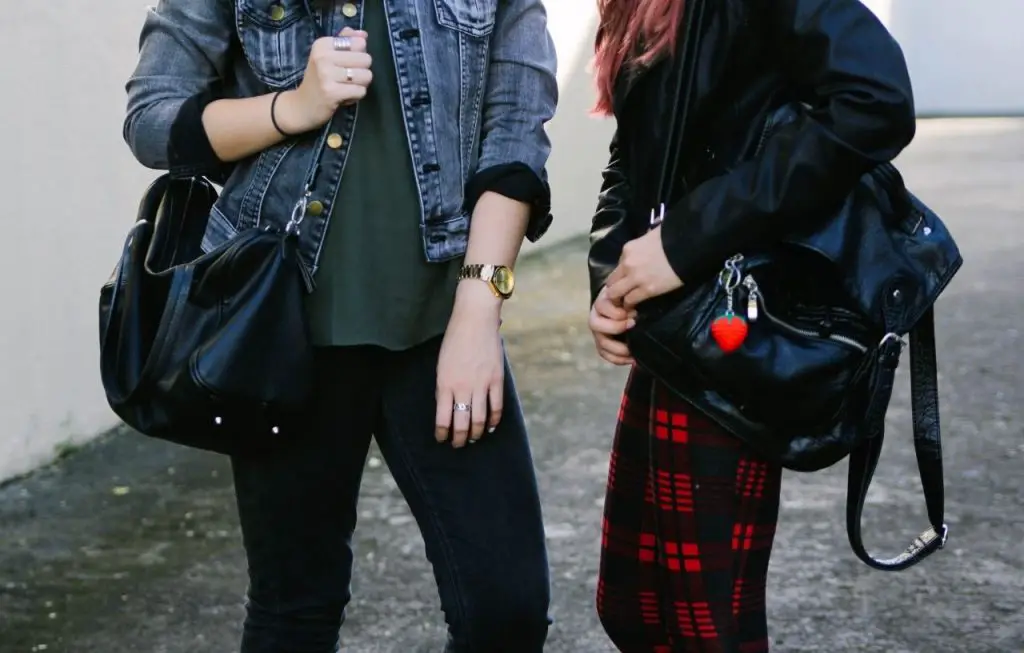 Origins
The term grunge was coined by the music industry to describe a style of music that became wildly popular in the American Northwest in the early 1990s.
Although the term first appeared in 1972, it only became widely used in the late 1980s, influenced by the rise and fall of punk.
The youth of the era adopted it, which became evident in their fashion choices. "In contrast, punk is anti-fashion, making a statement, while grunge is about not making a statement, which is why it's insane for it to become a fashion statement," Details editor James Truman said.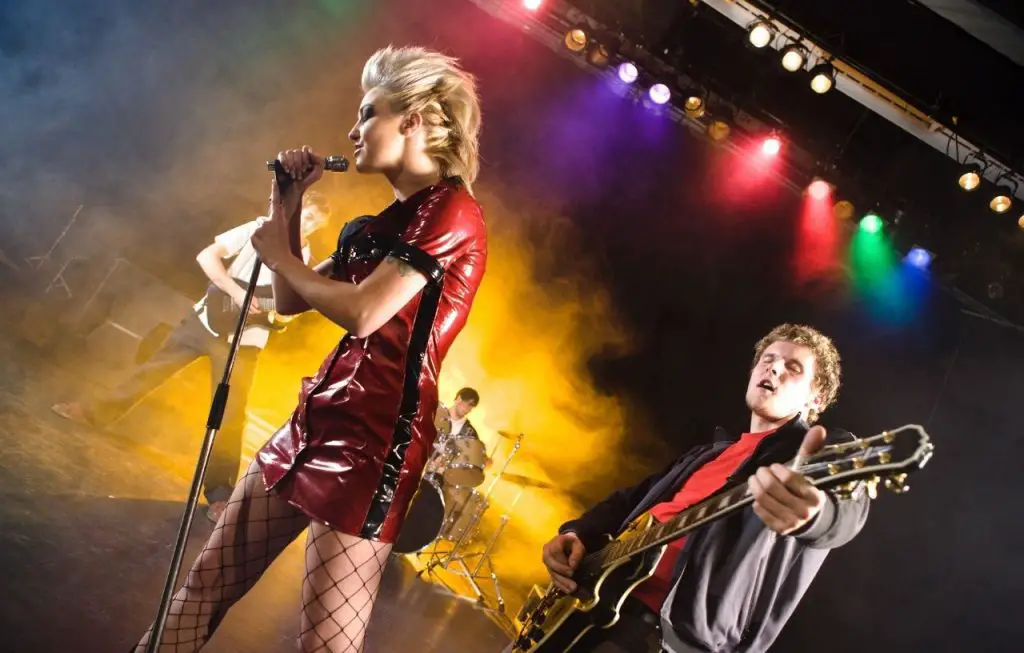 Therefore, grunge looks are different from punk looks. Musicians usually wear leather jackets, ripped jeans, shirts without sleeves, metal chains, and dark clothes. Contrary to this, grunge rockers in Seattle wore mundane everyday clothing everywhere.
Kurt Cobain, singer-guitarist of Nirvana, would simply wear an oversized striped sweater, ripped jeans, a pair of Converse, and an untidy haircut during his performances.
Low-key styles from the Pacific Northwest became popular when grunge became mainstream.
Thomas Bell wrote an article for the Journal of Cultural Geography in 1998: "Flannel shirts and Doc Martens boots became an anti-fashion statement in response to the unassuming and unvarnished nature of the music."
Pop-culture influence on 90s grunge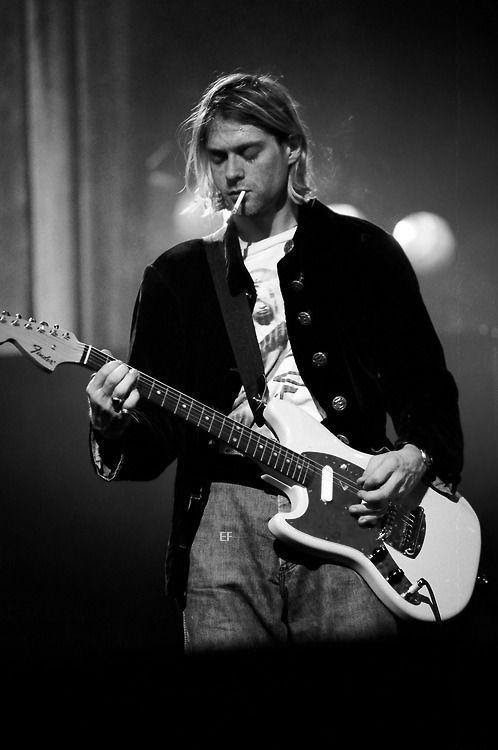 The hipster fashion of grunge was heavily influenced by Nirvana leader Kurt Cobain, a rock star from the '90s. The grunge movement and its phenomenon are widely attributed to Kurt Cobain. Cobain's style combined both male and female fashion, with a mix of masculine lumberjack workwear and 70s-era feminine dresses.
Cobain's wife, Courtney Love, was mostly known for her kindhearted fashion sense, seen in many female grunge bands. The look included barrettes, tiaras, ripped tights, Mary Janes slips, and Peter Pan collared dresses. Christina Amphlett of Divinyls allegedly inspired Love's kinderwhore look.
The band made their mark on the grunge fashion scene with leather jackets, corduroy jackets, kilts, shorts-over-leggings, ripped jeans, and snapbacks. They are best known for inspiring the Doc Martens trend.
Men's fashion
The grunge fashion style was influenced by disheveled and androgynous thrift-store clothes that were loose, thus de-emphasizing body shape. Men wore secondhand or shabby T-shirts with slogans or band logos. In addition to the T-shirt, jeans would be worn ripped or faded with a plaid shirt.
The outfit would be completed with black combat boots, such as Doc Martens. Its simplicity runs counter to the whole flashy aesthetic of the 1980s. As for hairstyles, men were inspired by Kurt Cobain's "hair sweat and guitars look."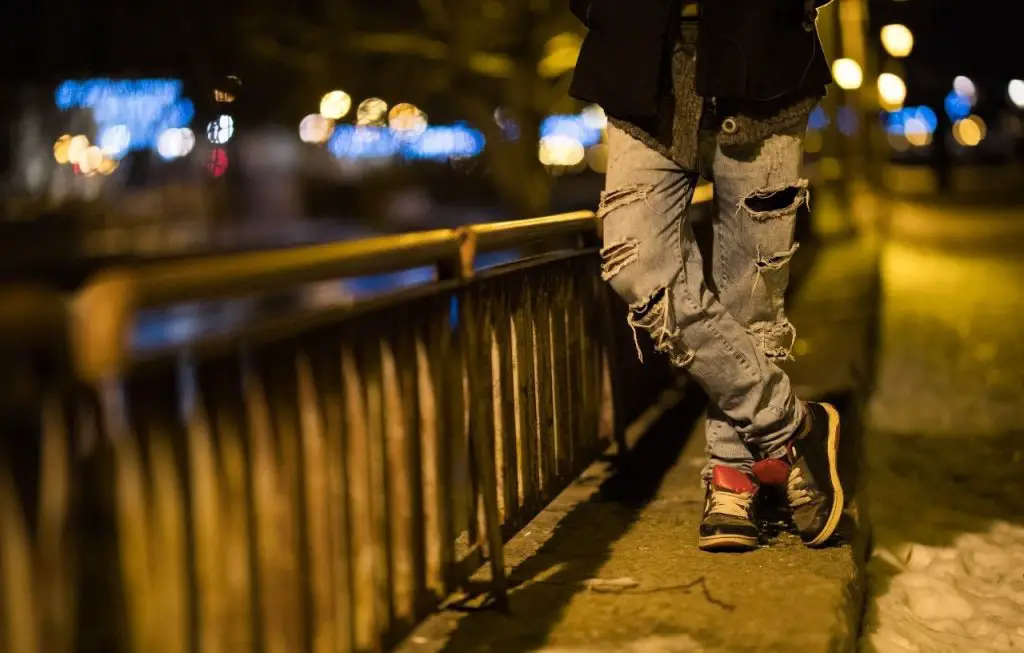 Women's fashion
The 1990s was a decade of "less is more" in fashion; thus, dressing down was acceptable. Women started wearing clunky combat boots and Doc Martens as shoes. They typically wore slip dresses with flannels, flannels and ripped jeans, and layers of plaid. Jeans with a low rise and wide legs were popular.
Clothing was paired with simple jewelry such as chokers and hoop earrings and rich, dark-colored lipstick. In 1995, bell-bottom jeans and baby-doll T-shirts were back in style. In the past, flannels were worn oversized, and when it became too hot to wear them, they were tied around the waist. A half-up, half-down hairstyle was popular, as well as the messy hairstyle.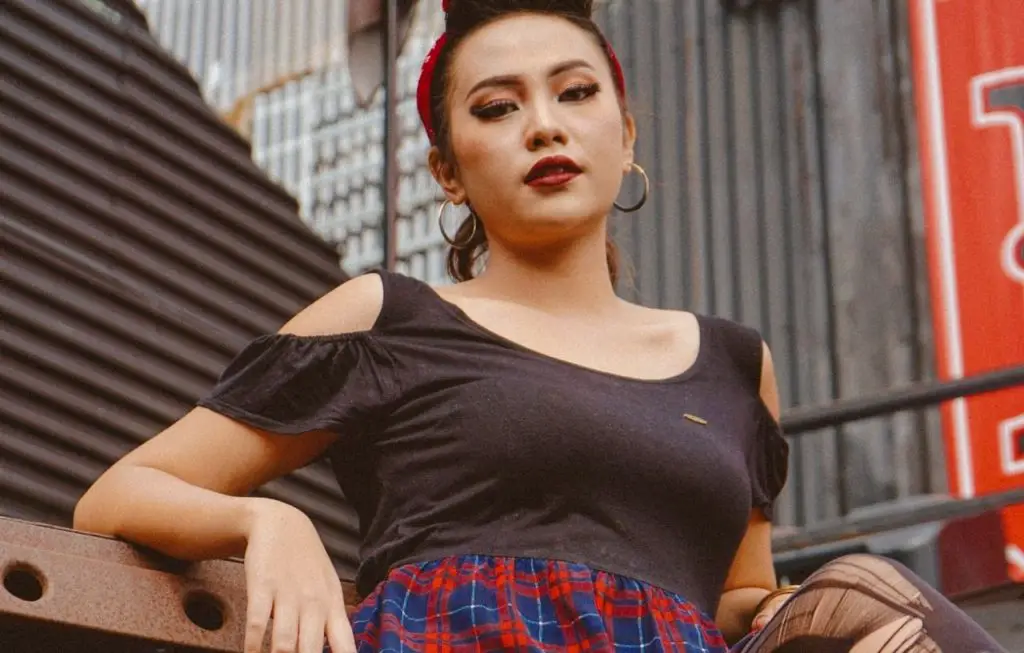 Designer
Marc Jacobs was the first designer to introduce grunge to the luxury platform when grunge first became popular. As creative director of women's design at Perry Ellis, Jacobs debuted a grunge-inspired spring collection in 1993.
In addition to flannel shirts, printed granny dresses, Dr. Martens boots, and knitted skull caps, the collection included some iconic grunge items. In 1992, Suzy Menkes declared that "grunge is ghastly." New York magazine wrote, "Grunge: 1992–1993, R.I.P." A few years later, Jacobs and his business partner joined Louis Vuitton.
What is the Grunge Aesthetic?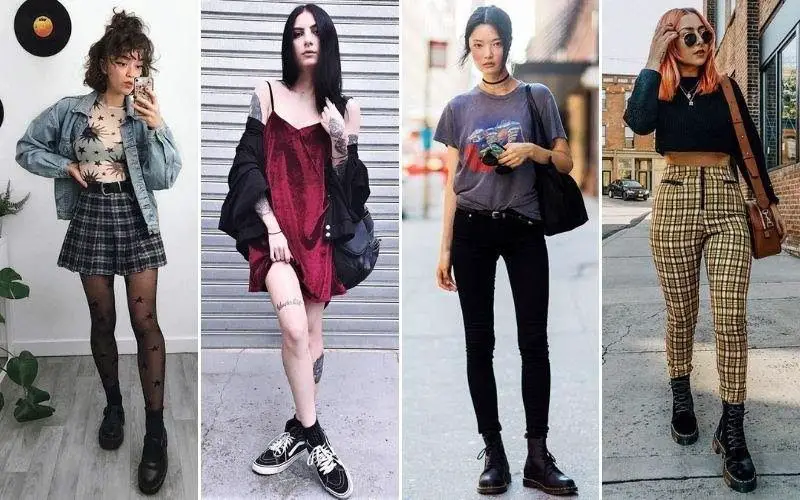 The grunge aesthetic is characterized by dark colors, plaid, leather, band tees, dark denim jeans, black boots, Converse sneakers, chokers, and unique hairstyles that went against the colorful and preppy look of the time. A rebellious underground music culture spawned grunge fashion.
The grunge movement began in the 1980s, influenced by punk and metal bands. The grunge style embodied nonconformity to societal expectations, essentially protesting against the flashy excess and materialistic fashion of the 1980s.
How to Be Grunge
Due to the punk rock musicians coming out of Seattle, Washington, the word "grunge" took the world by storm in the 1990s. "Grunge" describes the sound of the music from that era, but it is making a comeback both in fashion and attitude. Grunge lovers should wear tattered, layered clothing and embrace the individualistic spirit of the genre.
Looking Grunge
Shop at thrift stores for practical clothing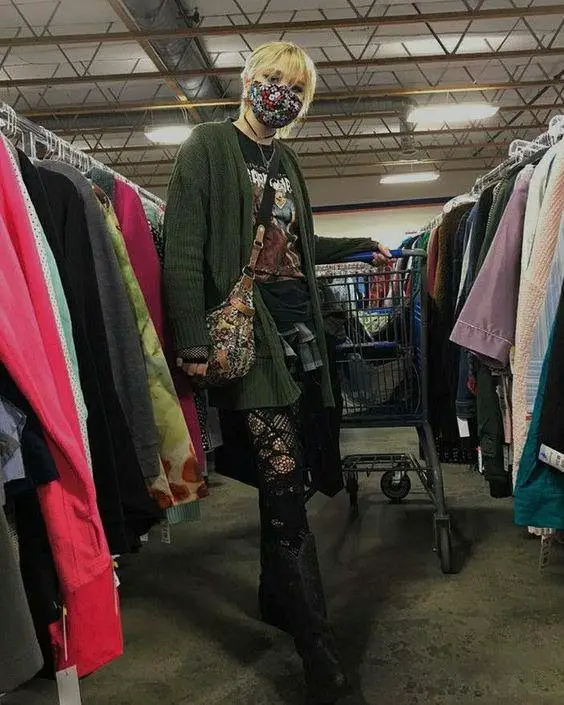 Choose items that are comfortable and affordable. Grunge people value thrift and utility more than style or high fashion labels. It is always better to buy second-hand, torn, or rundown items.
Wear large plaid flannel shirts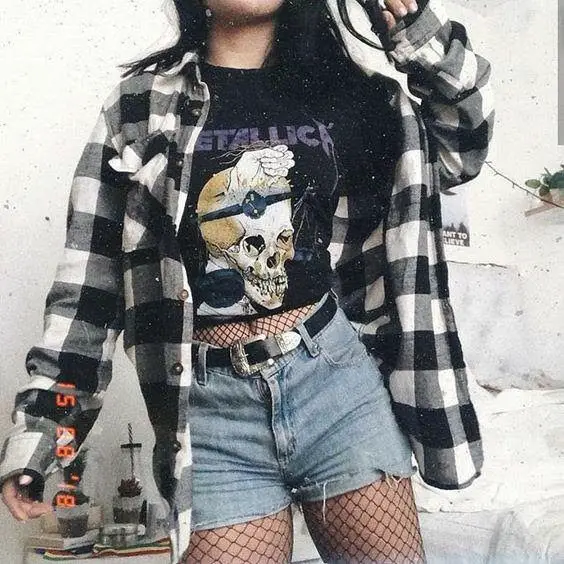 Typically, you can find these at thrift stores for just a few dollars each. You can also buy new ones at sporting goods stores or your favorite clothing retailer. Roll up the sleeves, wear a band T-shirt underneath, or layer it with a worn-down leather or jean jacket. 
Get some torn jeans
It's expensive to buy distressed jeans, so buy an old pair at a thrift store and distress them yourself. Choose pairs that are slightly too large and have straight legs.
Expand your wardrobe with oversized cardigan sweaters, long shorts, and denim overalls
Girls will look great in maxi skirts and tights with vintage patterns, like large flowers or paisley. To achieve the ultimate grunge look, layer your clothes. Grunge is characterized by opposing items of clothing.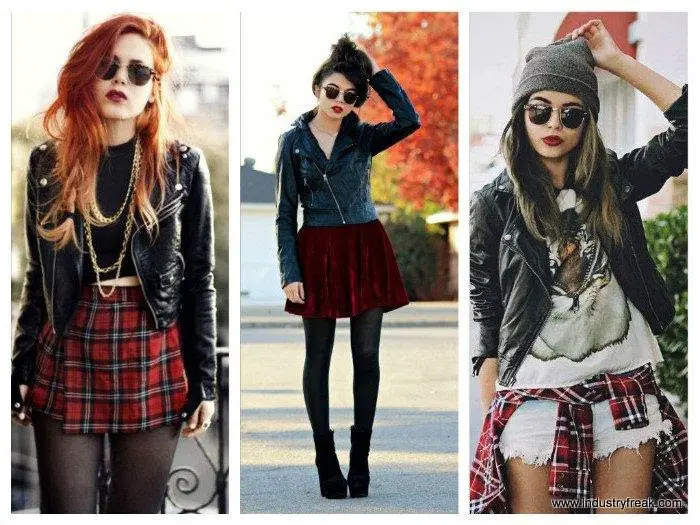 With thick, chunky work boots and a used baby doll dress, you could look stylish. Mix your bright shorts with a wool blazer-style jacket and boots for a grunge look.
Wear clunky shoes, such as combat boots or lace-up sneakers
Dr. Martens offers a variety of thick-soled sneakers and boots to complete the look. Converse or loafers are great options if you don't want to wear heavy boots all day.
Accessorize with sunglasses, tall socks, berets, and buttons
Your backpack or hat can indicate that you're a grunge fan if it has buttons depicting album covers. Wear vintage jewelry such as chain earrings and chokers.
Throw your hair up in a loose bun or ponytail, or leave it down with its natural kinks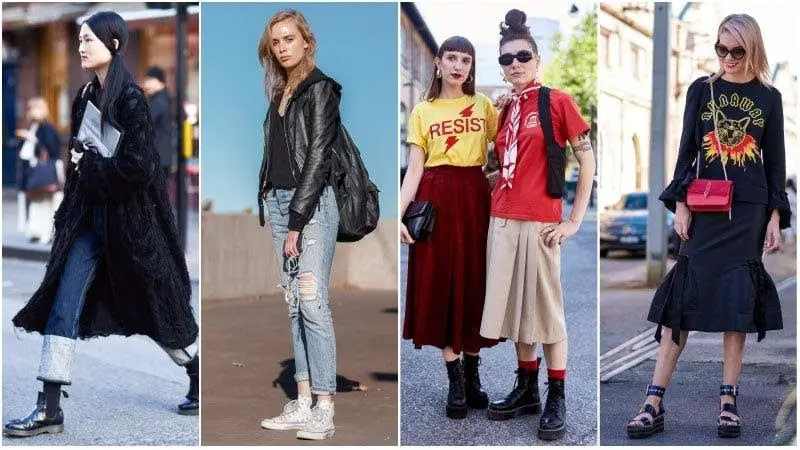 Messy hairstyles are an essential part of the grunge look, but keep it clean by washing it regularly. A section of your hair can also be colored with clip-in extensions, colored hairspray, or dye.
There is no need to worry about frizz or matting. Messy hair that is at least shoulder-length and ungroomed facial hair (for men) looks good. If you don't style it too carefully, you can also keep your hair short.
Wear makeup, but don't spend too much time or money on it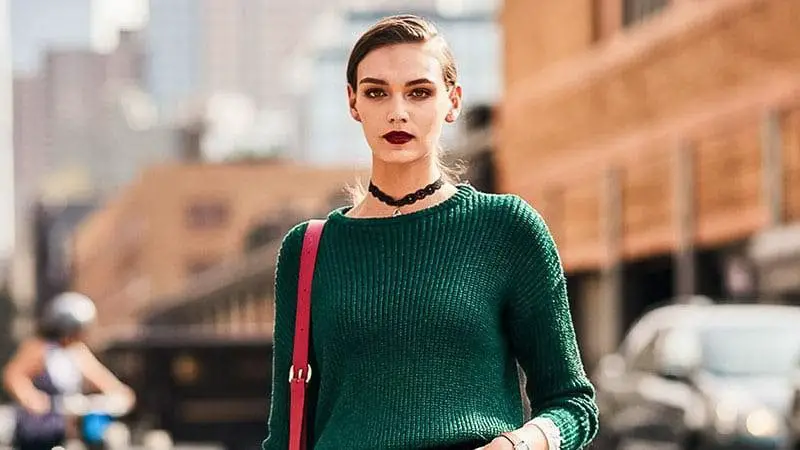 You can wear bright red lipstick without any skin or eye makeup, or you can do your eyes in dark shades and leave your lips bare. Makeup can be worn by both men and women, so don't be afraid to experiment!
Grunge Outfits
The music industry of the early '90s heavily influenced grunge outfits. To rebel against societal norms, rock band members like Kurt Cobain of Nirvana unintentionally launched the whole low-key grunge look. Grunge became a statement because of their own anti-fashion efforts.
Grunge clothing is characterized by an androgynous aesthetic, with loose-fitting thrift store clothes that are durable and timeless. Typical grunge outfit ideas include slip dresses layered under plaid flannels paired with ripped jeans, combat boots, and accessorized with a choker and dark lipstick.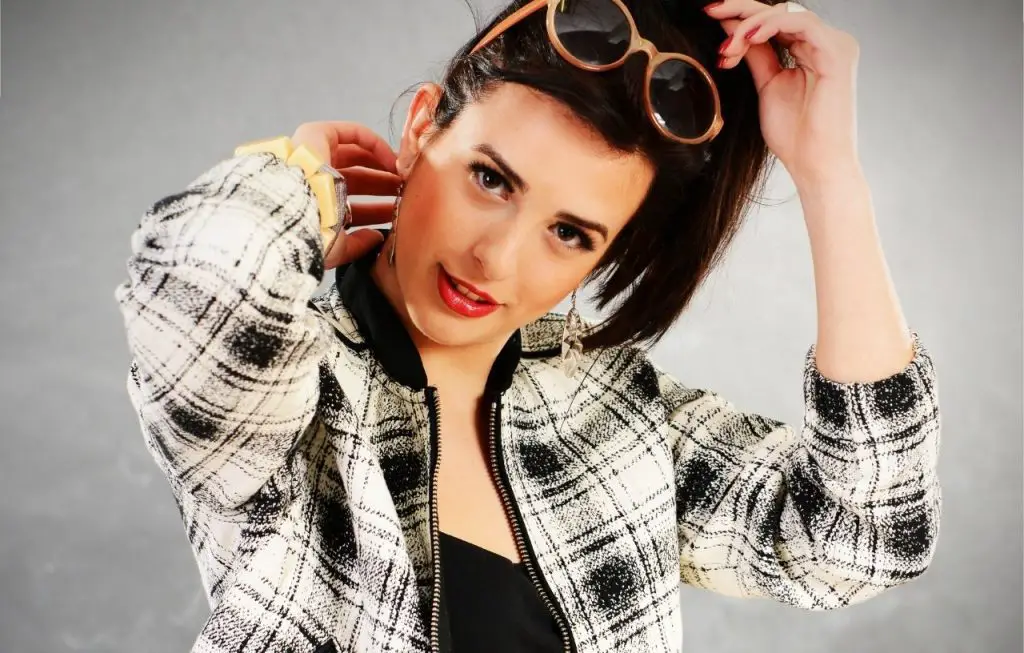 1. Grunge Fashion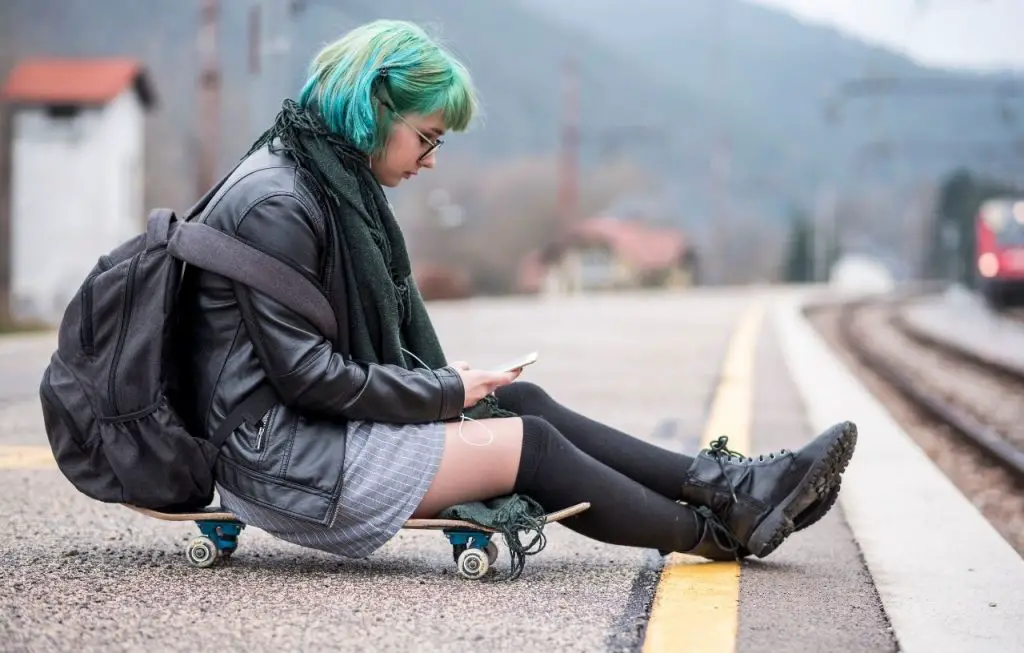 Grunge fashion is definitely making a comeback. Grunge styles are best embraced by women who find outfits that fit their style. See these grunge outfit ideas for inspiration, ranging from classic grunge to a mix of vintage and chic pieces.
2. '90s Grunge
Modern-day grunge looks can still be achieved with ease. Grunge is all about layering and making a statement with imperfect clothing. You should wear ripped jeans, worn boots, Converse, and clothes that are baggy or thick, hiding your body's shape for comfort and attitude.
3. '80s Grunge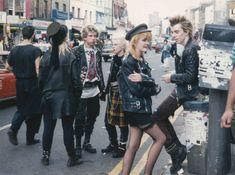 Grunge is most often associated with the 1990s, the decade when it took off. However, if you want to go back to the origins, you have to embrace the grunge styles of the 1980s.
Because the '80s were all about high fashion, glamour, and excess, this counterculture movement adopted opposing styles like high-waisted pants or acid wash mom jeans, cut-up band tees, and thick leather jackets. There is a lot of crossover with the punk movement of the same era.
4. Soft Grunge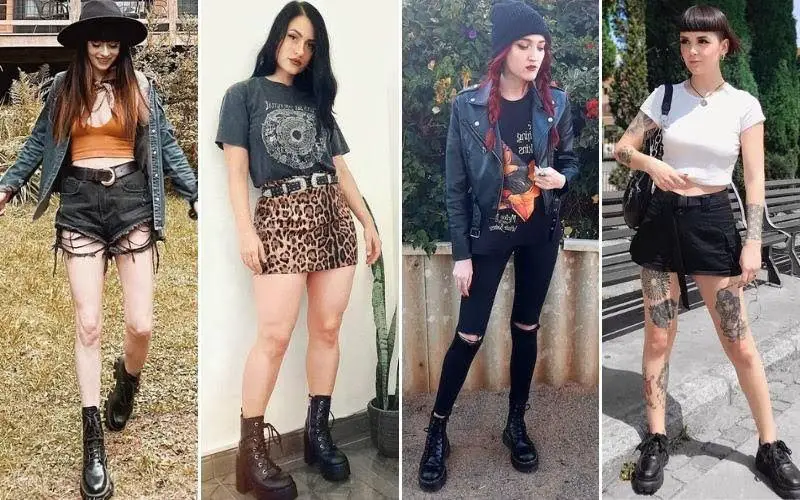 Soft grunge is a modern element of this fashion style. The soft grunge style finds a middle ground between classic grunge and mainstream fashion for a lighter take on the look. While you'll still be able to rock ripped jeans and plaid layers, this look is a bit more versatile.
5. Pastel Grunge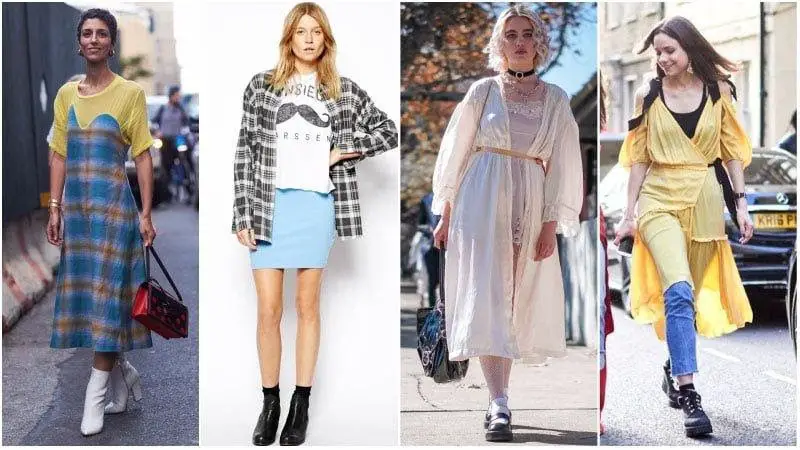 Modern grunge can also be made your own by altering the colors and styles of classic grunge. The movement is usually associated with dark colors like black and red plaid, but pastel hues paired with ripped jeans, flannels, and crop tops will give you the grunge look you love but give you a softer, more approachable look. In addition, you'll be able to try out other '90s fashion elements, such as scrunchies and barrettes.
6. Cute Grunge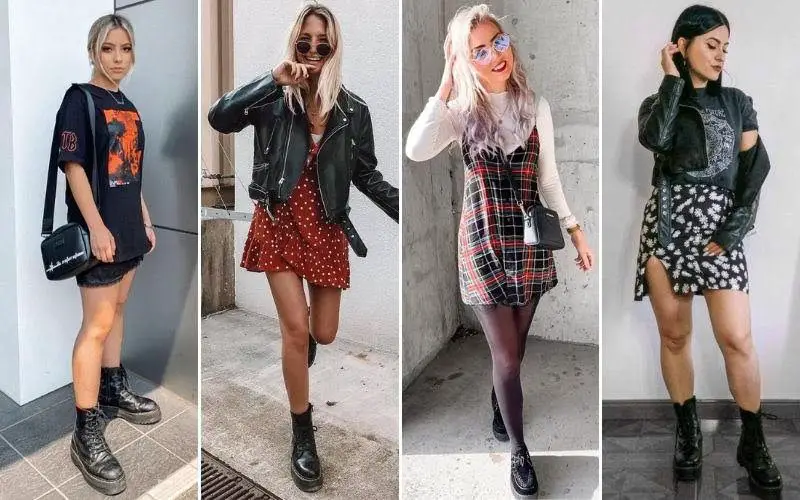 Grunge outfits can be comfortable and cute while embracing counterculture fashion. While grunge rejects form-fitting clothes and feminine styles, women can take cues from punk fashion and the cozy, oversized flannels worn in the fall and winter. Wear grunge patterns and colors with dresses and leather jackets, and balance them out with softer hairstyles and shoes.
7. Indie Grunge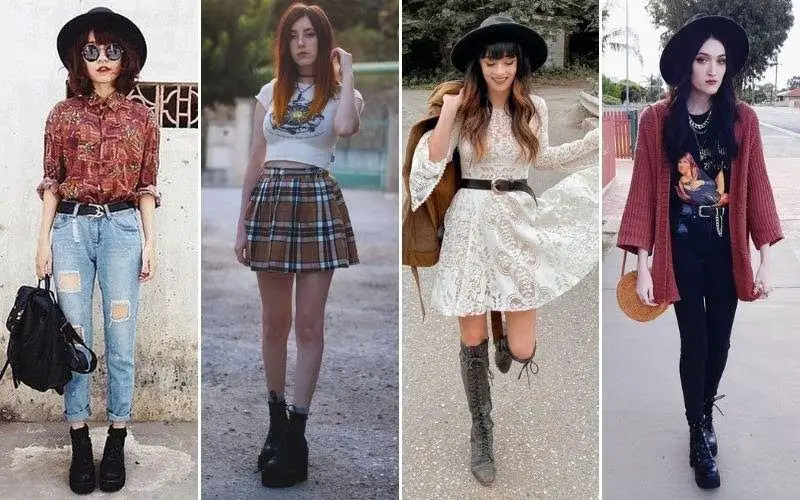 The fashion industry was influenced by grunge, which included indie, underground bands. Indie grunge is great for festivals and concerts, but you can wear it every day. Cut your jeans or buy cutoff shorts for the summer and find an oversized leather or denim jacket to complete the look. Include band tees, pins, patches, and mini backpacks to create the ultimate indie grunge look.
8. Vintage Grunge
Combine your favorite vintage pieces with grunge pieces and accessories for a cool vintage look. The result will be a natural clash of colors, patterns, and fabrics, ultimately creating unique outfits from pieces of your wardrobe. You'll want to experiment with midi dresses, faux fur coats, and maxi skirts to pull off a retro look.
9. Grunge Shoes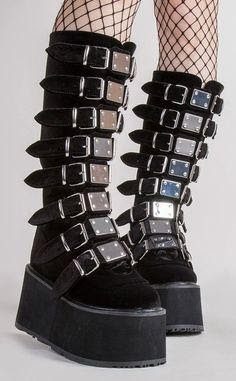 A grunge outfit is incomplete without the right shoes. Grunge shoes tend to be chunky, black combat boots like Doc Martens, or canvas sneakers like Vans or Converse. Individuality is often added by ripping, decorating, or pinning the shoes. Grunge shoes also include black platform sandals with thick leather straps, creepers, and gumboots. All of these shoes work with the right style. Grunge shoes will add a grungy touch to any outfit.
10. Grunge Makeup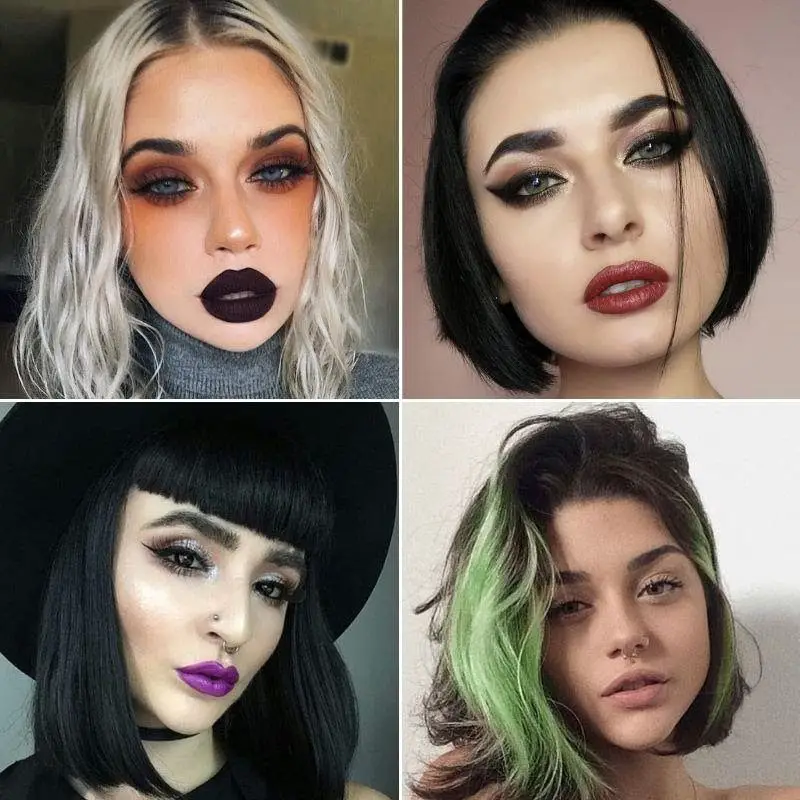 You can buck society's expectations with your makeup in two different ways in grunge. You can wear little to no makeup and embrace your natural beauty. A makeup-free look is bold, simple and low-maintenance, and has become a strong beauty trend in recent years. Alternatively, you can wear bold eyeshadow, a fierce cat eye with eyeliner, thick mascara, and nontraditional lipstick colors, such as purple, berry, chocolate, or black. Grunge makeup can be both striking and gorgeous at the same time, allowing you to express yourself beyond your clothing.
11. Grunge Hair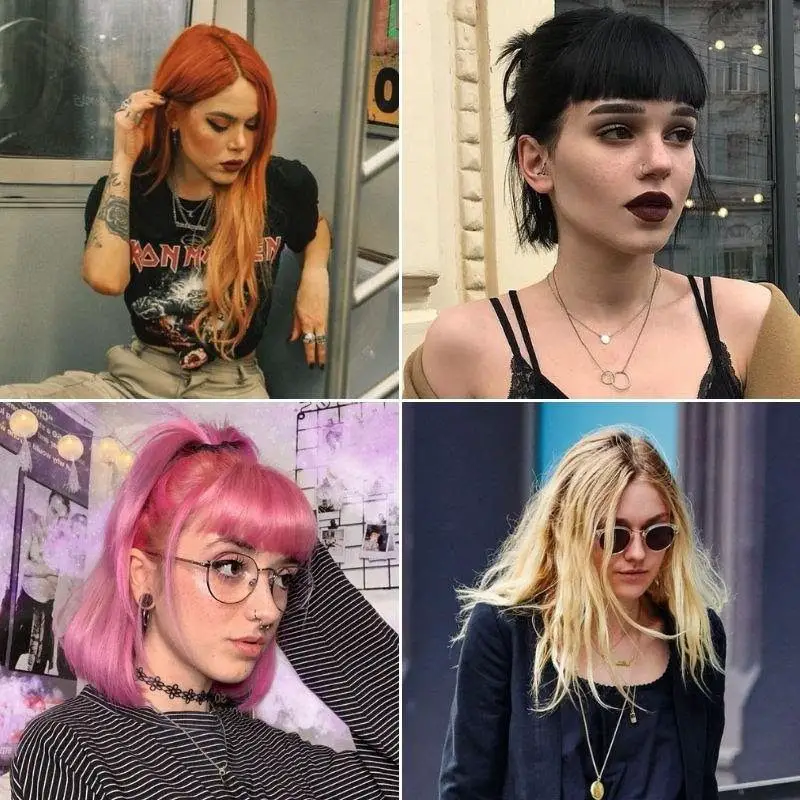 Grunge hair incorporates the messy, the unique, and the unexpected. Your hair can be styled down for a natural look or tied in a loose bun. Grunge hairstyles are effortless styles that will complement your fashion. Consider a lob (long blob), an undercut, unique hair colors, or baby bangs, which were all very popular in the 1990s. There is no reason to apologize about your appearance when you have grunge hair.
12. Grunge Bands
There's no better way to get into the grunge mindset than by listening to the music of the time. Make the ultimate grunge playlist with classics like Nirvana, Pearl Jam, and Soundgarden. Put on your favorite modern alternative and counterculture music to get in the mood.
How To Dress Grunge
You can find classic grunge items at the thrift shop, such as ripped jeans, denim or leather jackets, and well-worn plaids. These '90s staple pieces can then be incorporated into your favorite outfits.
A grunge look is characterized by clashing patterns, colors, and materials, so wear what you like and disregard fashion rules.
You can complete your outfit with the right boots or sneakers, such as combat boots, canvas sneakers, platform sandals, or creepers.
Go all-out or embrace a no-makeup look. If you're going for cute or pastel grunge, find the right lip color (e.g. bold blue, brown, red, etc.) to suit your style.
Grunge hairstyles include messy hair, baby bangs, space buns, pixie cuts, and unique bob styles. Pick eccentric colors for your hair if you want to dye it with Manic Panic hair dye.
Look for clothing in unique places because grunge is all about attitude and defying expectations. Bring together elements of your favorite movements and mix and match them for your unique look.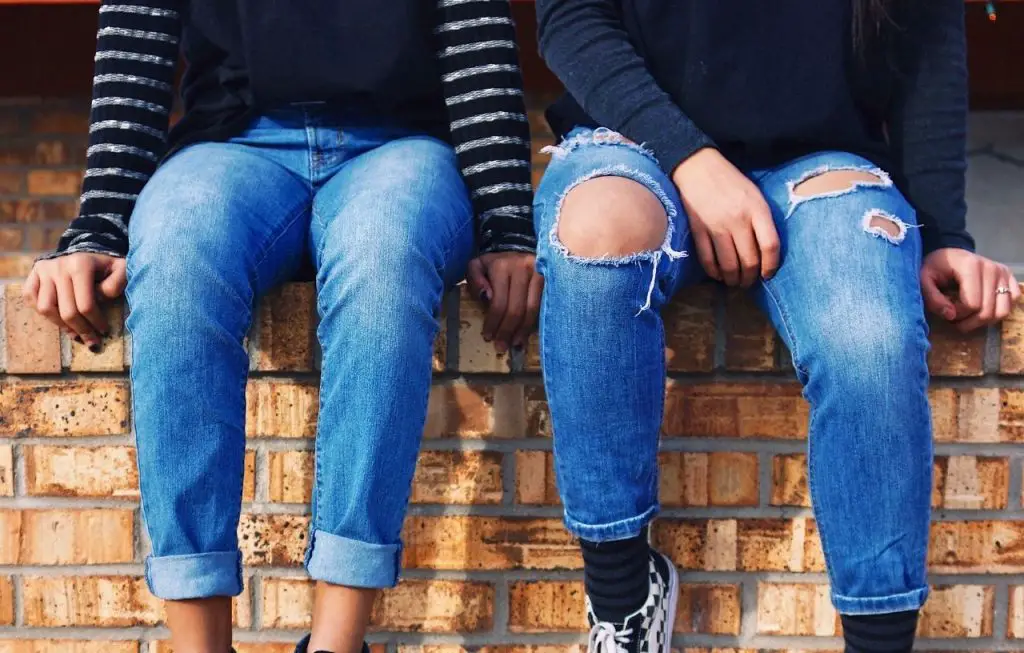 Now we all know the Style, but Is There a Grunge Art ?
Most of us associate the term grunge with the alternative rock subgenre that originated in Seattle during the 1980s, coined by writer Paul Ramball. But what about grunge art? Is there such a movement or phenomenon?
Is there a style to design, typography, or the production of images? In terms of fashion aesthetics, ripped jeans, greasy hair, and worn-out T-shirts are generally associated with grunge.
However, how would one describe such an aesthetic in visual art production? If any, what innovation did grunge artists bring to the world of art?
The Grunge Art Movement – The New Typography
Nirvana became the iconic band for this movement, its music is the epitome of grunge. Nihilistic, angst-filled lyrics reflected the feelings of isolation, apathy, and desire for freedom.
This group, along with Pearl Jam and Stone Temple Pilots, avoided using light projections, pyrotechnics, and other visual effects that distracted the audience from the music.
The grunge music was raw as a result. How does this relate to the world of visual art?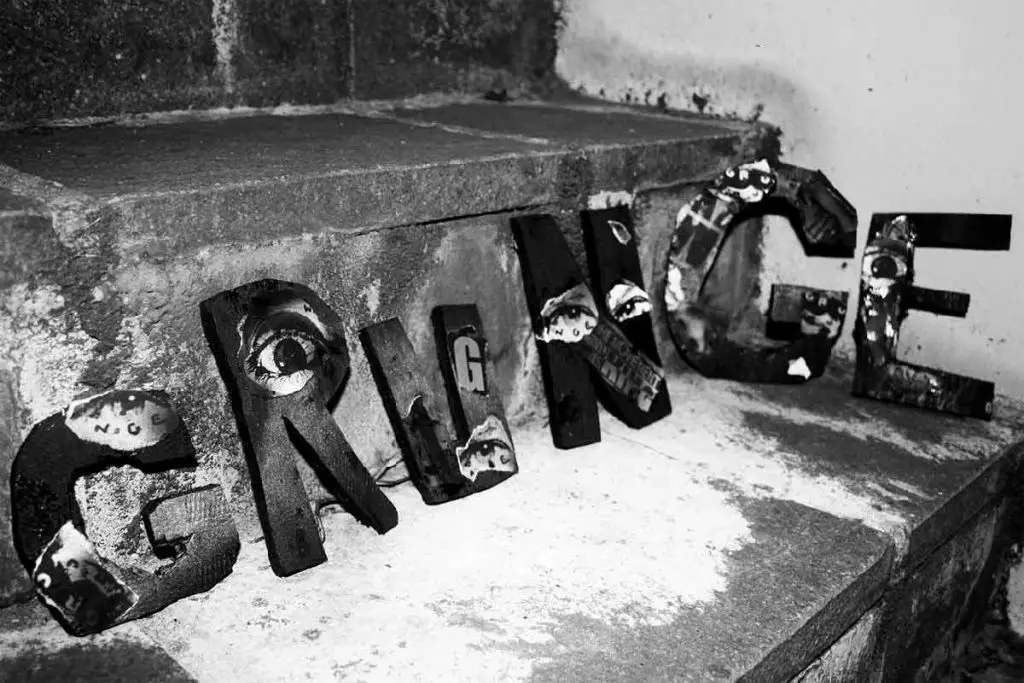 Grunge art can be defined by the poster designs associated with such events. This form of graphic design was characterized by its frequent use of lo-fi images, foggy or discolored photography, collage, or distressed lettering.
Ray Gun magazine is considered the most famous example of grunge-style experimental design. David Carson, the magazine's art director, helped shape the grunge era's aesthetics. In his experimentation with typography, he shredded, ripped, and remade letters, resulting in provocative and bold book covers.
Covers like these and Carson's design work often touched a nerve. One time, an entire article was created with Zapf Dingbats about Bryan Ferry Carson.
With this symbols-only font, the double-page spread was illegible and would have to be interpreted as a cryptogram. Carson was inspired to make the article more interesting.
The Grunge in Painting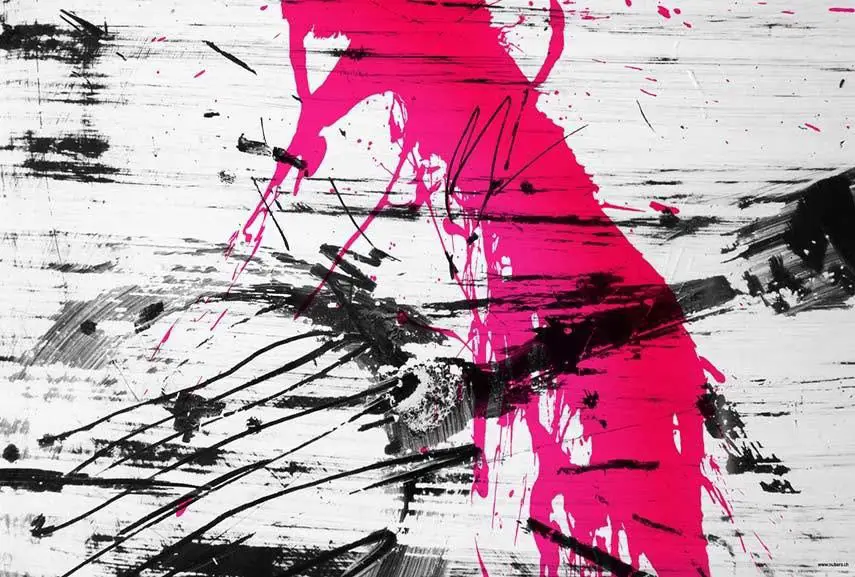 Grunge artists and designers emphasized the idea of freedom and breaking the rules by following one's inner voice. Artists, like musicians, were able to rebel against conventions with the advent of new technology and the popularity of the Macintosh.
These products, such as concert posters, alternative music CDs, video games, and various zines, reflected the unfinished and chaotic aesthetic of this generation.
Some critics suggest that there are two branches of painting production. One is characterized by colored cartoon drawings in the style of Jean-Michel Basquiat's paintings. Another branch is described as more 'painterly' in keeping with the tradition of painters such as Susan Rothenberg.
More than anything else, grunge paintings are characterized by sarcastic and twisted humor. Grunge paintings can be abstract or figurative, but they tend to lean more toward the figurative and narrative. The depicted figures often resemble cartoons or creatures from a dream world, thus conveying a fantasy element.
Working-class paintings, above all else, obliterated any idea of elegance in painting and allowed a messy, unfinished look. Melancholic and sometimes dark imagery reflected the depression that afflicted the entire generation.
The Overall Feeling of Rebellion
There are various types of digitally created images today, some of which are called grunge effects. This name may refer to watercolor images where the colors bleed and seem to suggest mistakes.
Similarly, an image with a heavy texture, reflecting the idea of dirt or grime, with the spray-like effect, blurred or scratched out fonts, and various splashes of paint would fit into the grunge category.
Various designers today use such images to create artworks to reflect the atmosphere of heavy rock and underground punk music. Grunge looks, like retro styles, are experiencing an expansion today.
The grunge movement didn't last very long as a cultural phenomenon. The grunge generation grew up listening to heavy metal, punk, and hardcore. Various musical elements were combined into an aesthetic that reflected the anti-authority attitude of punk.
Grunge authors, such as David Carson, created a new style of typography and design, and it is in this area that the most important quality of grunge art can be found.
Acting the Part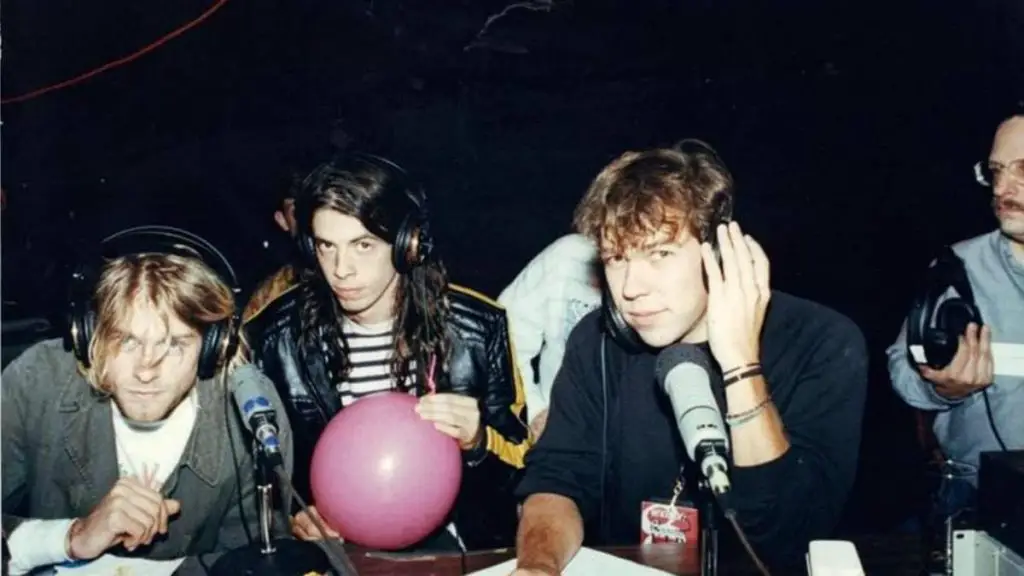 Listen to the essential music
Since grunge emerged from the punk rock music culture of the 1990s, the best place to start is Nirvana's three studio albums (Bleach, Nevermind, and In Utero). Listen to Soundgarden's Badmotorfinger and Superunknown, Pearl Jam's Ten and Vs., Mudhoney's Superfuzz Bigmuff, and Alice in Chains' Dirt. 
Other grunge bands to check out include Tad, Screaming Trees, The Afghan Whigs, Hole, Babes In Toyland, L7, Stone Temple Pilots, and Mother Love Bone.
Be yourself
People in grunge culture live by the idea of nonconformity and not caring what others think. If you're surrounded by people who are judging you for being different, it can be difficult to do this. Spend time with friends you enjoy spending time with, and those who won't label you as "uncool" if you do something different from them.
There is nothing wrong with changing interests. If you want to start a new activity, improve your grades, or listen to other music than punk rock, don't worry about looking uncool. Grunge is about following your interests and not worrying about what other people think of you.
Take an interest in social issues
There's a lot of grunge culture about challenging "the system" and its flaws. Learning about feminism, racial issues, environmental responsibility, and LGBTQ rights will help you understand the nonconformist attitude. Make sure you stay up-to-date!  Stay informed about the issues affecting your community and the world at large by watching the news and reading the newspaper.
Before forming an opinion, read pieces written from both sides of the issue. Finding writers who agree with you is not the only way to stay informed.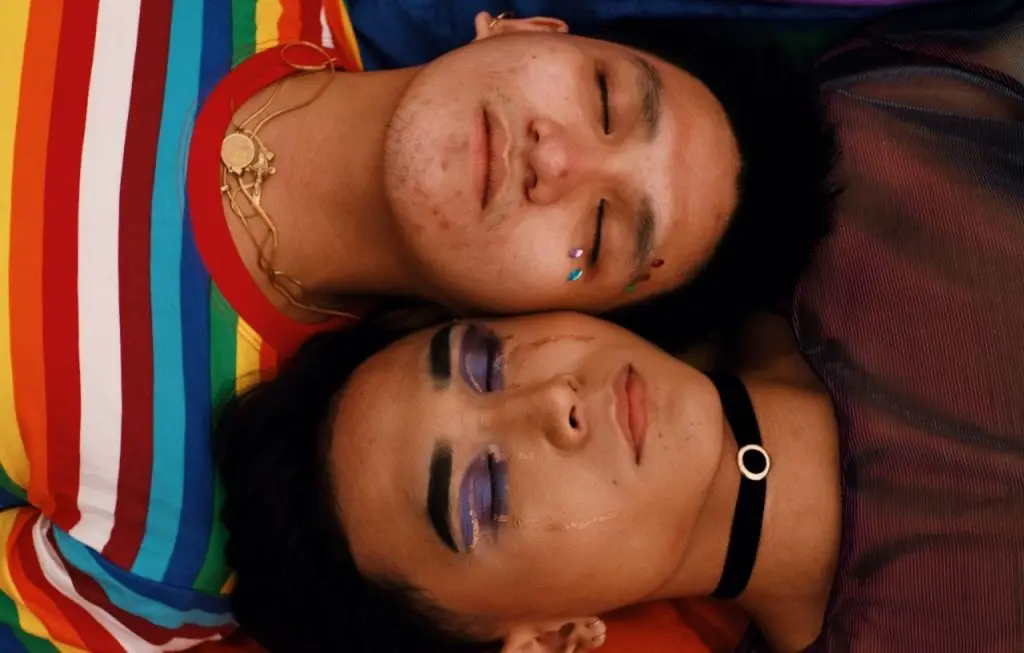 Spend time on your hobbies
If you enjoy playing sports, tinkering with computers, or learning ballet in your spare time, keep doing those things. Grunge isn't about doing one thing over and over; it's about being true to yourself!
The do-it-yourself (DIY) philosophy is also closely connected to grunge culture. A hand-stapled magazine your friend made will do just fine instead of a big magazine like Rolling Stone.
Avoid the negative parts of grunge culture
The lyrics in a lot of the music you listen to are about feeling alienated, sad, or frustrated. It's okay to acknowledge these parts of your life since everyone feels that way at some point. Nevertheless, if you feel that you are unable to function because of your sadness, talk to someone, such as a parent, friend, or counselor. You don't have to feel alone if you're grunge.