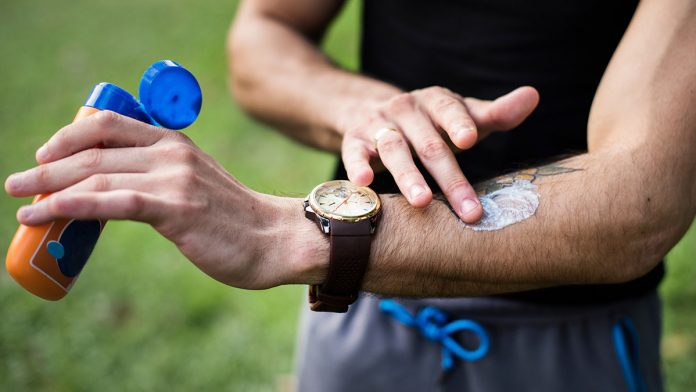 Most people know how important skin is. Everyone finds ways to protect and care for it. The changing seasons, sun's rays, and cosmetics are only a few that can cause damage to the skin.
It may accelerate skin aging and may cause cancer. But with correct skincare products, anyone can prevent skin damages and issues.
Skin with tattoos, however, is a different case. It needs special care. Ink makes the skin more vulnerable and less healthy. That's why tattooed skin requires special products, especially against sun protection.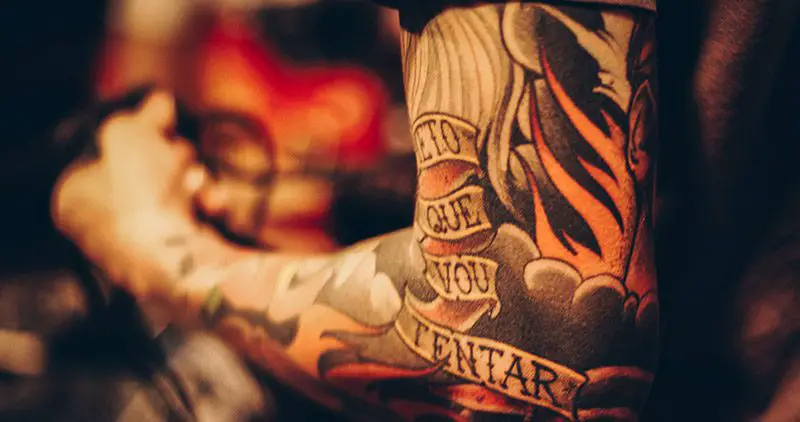 Generally, too much sun exposure to the skin has negative effects even without ink. People usually buy sunscreens to lessen or avoid these effects, even more so for people with tattoos.
They need top-notch products with Sun Protection Factor or SPF to protect their skin from these harmful rays.
Why Is It Important to Apply Sunscreen to Your Tattoo?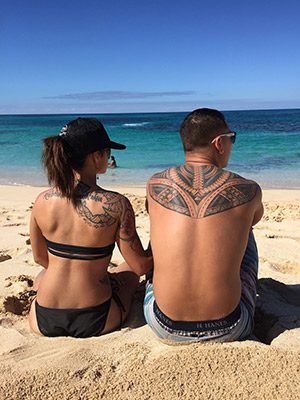 Getting inked can make the skin vulnerable to damage. It weakens the skin's natural barrier, lowering the skin's total immunity.
Going out to the beach or just a day-to-day outdoor walk exposes skin to the harmful sun rays, so adding helpful protection greatly helps.
The additional protection comes from sunscreen lotions and other products with sun protection technology or SPF 30 and above.
Without these, inks on skin usually fade fast and create ink damage, or if it is newly made, it can heal improperly.
Ultraviolet Protection
The topmost important reason why we need additional protection as it blocks UV rays. It prevents the possible development of sunburn, not just on the face but also throughout the body.
Skin Cancer Prevention
Skin, as the largest organ and the most exposed in the human body, makes it the most vulnerable to diseases, including cancer. The risk of getting skin cancer goes down to 50% if you apply sunscreen regularly.
Skin Aging Prevention
Wrinkles, uneven skin tone, and texture are only a few effects of skin aging caused by exposure to the sun's UV rays. Applying sunscreen makes skin smoother and prevents discoloration, hence maintaining skin youthfulness!
Tattoo Protection
Of course, sunscreens protect tattoos too! To prevent discoloration and fading of the inks, you need to apply sunscreen on your tattooed skin as it contains essential ingredients to protect it. Make sure to select the best sunscreen for tattoos!
What to Look For in a Sunscreen for Tattoo?
When selecting the best sunscreen for tattoos, you need to see if there are labels like these:
It does not contain paraben
No synthetic fragrances added or fragrance-free
Zero oil added
Broad-spectrum protection
Non-comedogenic
It does not contain sulfate
With at least SPF 30
If you use sunscreen without at least one of these, it will not provide enough protection required to block UV rays and lessen sun damage to your skin, inked or not.
Sun Protection Factor or SPF
This is a technology that prevents harmful rays of the sun from causing sunburn if the skin was exposed to it for too long. Advisable requirement of SPF to adequately protect the tattoo is from SPF 30 to SPF 60.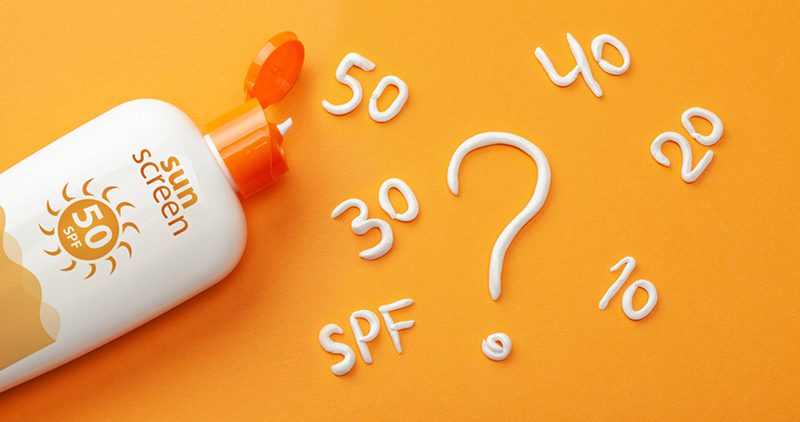 Some people, however, are prone to getting sunburn too quickly. That's why if you have this type of skin, you're gonna need at most SPF 100.
Broad-Spectrum Protection
If you see this on a sunscreen stick or bottle, that means it is a good one. It can protect your skin and ink from both UVB rays and UVA rays. These rays are extremely harmful and can cause cancer.
Hydrates and Moisturizes
Sun exposure dehydrates the skin. So if you want to maintain supple and hydrated tattooed skin, you need to select a sunscreen with a moisturizing factor.
Water-Resistant
You don't want to use soggy, creamy sunscreen when you gen in the water. A tattoo sunscreen is most effective when it does not go off after being exposed to water or sweat.
Water resistance is essential in sunscreen lotion as it can remain effective even in varying weather and situations.
Ways to Apply
You can choose sunscreens depending on how you like them to apply to your skin or tattoo. There are varying differences in using sunscreen lotion, spray, cream, and stick.
What's it for? Is it for vacation or everyday use? Consider this before selecting the best sunscreen.
What Are the Different Types of Sunscreen?
You may not know this, but there are two types of sunscreen. Here are the Physical and the Chemical sunscreens:
Physical Sunscreens
Some people refer to this as mineral sunscreens. Physical or mineral sunscreen contains UV blockers and is not absorbent as it stays on the skin's outer area.
Chemical Sunscreens
A chemical sunscreen works differently than a mineral sunscreen. Unlike mineral sunscreens, chemical sunscreens penetrate the skin, including the sun's UV rays. The rays are then transformed to heat which the body releases. 
Now that you know the sunscreen types, you'll know what to use between the chemical and physical sunscreen, especially for your tattooed skin.
While both can give your skin equal protection, at least now, you have the choice to buy either an absorbent or a non-absorbent sunscreen.
How Often Do You Apply Sunscreen on Your Tattoo?
For long exposure, like when you're on the beach, or you are assigned to fieldwork, you're gonna need to apply sunscreen every 80 minutes to 2 hours.
You may choose a sunscreen stick or spray when you frequently reapply as it can be pretty convenient to bring and use.
The 10 Best Sunscreen for Tattoos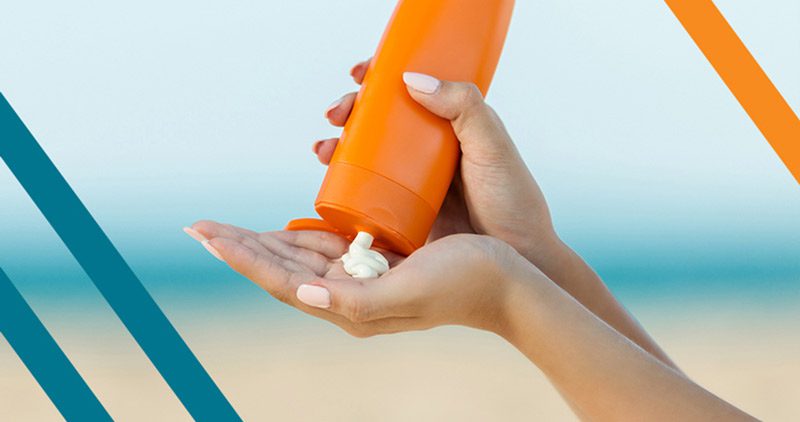 When selecting a tattoo sunscreen to use, you may as well choose for the best. Here are quality sunscreens specially listed for cool people like you!
1. The Best Overall: La Roche-Posay Anthelios Sunscreen Broad Spectrum SPF 60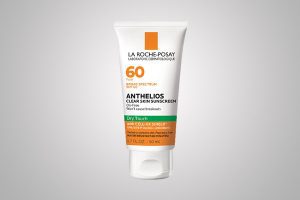 Among other sunscreens, I thought La Roche-Posay Anthelios tops because of the Shield Technology it offers. Cell-OX Shield XL Technology can help lessen damages to the skin as it detoxifies free radicals caused by harmful UV rays.
What more can it give to you? Aside from UVA/UVB filters, I really like that it has Broad Spectrum SPF 60. I thought it's even good for any skin type, including inked, oily or sensitive skin.
This sunscreen is Oxybenzone-free and removes skin oils that usually clog pores even under prolonged sun exposure.
Pros
Water-resistant sunscreen can be used for up to 80 minutes in water
Suitable to all skin types: oily, pimple-prone, sensitive, and tattooed skin
Has high SPF with broad-spectrum and UVB/UVA filters
Free radicals neutralizer
Fragrance-free
Cons
Scent can be a little overwhelming
It can become flaky when applied to a larger area
2. The Best for Sensitive Skin: Aveeno Protect + Hydrate Lotion SPF 30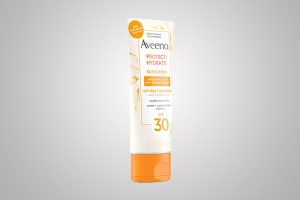 Aveeno products are well known worldwide for their quality and are endorsed by many dermatologists. I thought Aveeno Protect + Hydrate Sunscreen is the best choice if you have sensitive skin.
It has prebiotic oat, which helps the skin be healthy and supple while it protects skin from sun damage. I personally thought it is excellent for fresh tattoo protection!
This tattoo sunscreen lotion has SPF 30 and has UVA/UVB rays protection. I found it is also water-resistant, non-allergenic, and chemical-free. It has a thin formula which I found to be easily absorbed by the skin, preventing clogged pores.
Pros
Hydrates skin all-day
Non-allergenic, non-greasy sunscreen lotion
Has prebiotic oat to prevent premature aging and skin cancer
Sensitive skin-friendly
No paraben, phthalate, Oxybenzone
Dye and oil-free formula
Water-resistant (up to 80 minutes)
Cons
It has a liquid consistency
Can cause eye irritation when applied to the face
3. The Best Hydrating Sunscreen: CeraVe 100% Mineral Sunscreen SPF 50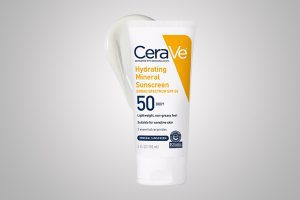 I thought CeraVe Sunscreen is one of the best sunscreens because it's equipped with a broad spectrum SPF 50 and is made with three ceramides that are important for skin protection and moisture.
It also has Hyaluronic Acid that hydrates skin even long after you apply it. I found it to be really gentle on the skin, especially for tattooed ones.
This hypoallergenic sunscreen was formulated with dermatologists and is praised by National Eczema Association and Skin Cancer Foundation for its broad-spectrum effectiveness. 
Pros
Made without Oxybenzone, oil, paraben, and fragrance
Includes Zinc Oxide & Titanium Dioxide sunscreen filters
Provides Ceramides 1, 3,& 6-II for protection and Hyaluronic Acid for moisturization
Hypoallergenic and can be used on sensitive skin
Cons
Less absorbent
Leaves white residue
4. The Best Sunscreen Spray: Alba Botanica Sunscreen Clear Spray SPF 50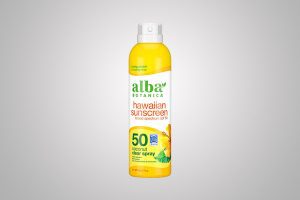 Yes! You read it right. Alba Botanica Sunscreen Spray is a spray type of tattoo sunscreen, so it's easy to use for me. When applied, it moisturizes and feels lighter to the skin.
This 80-minute water-resistant spray is less greasy and protects with SPF 50 against UVA and UVB rays.
The good thing is it's composed of organic ingredients; no artificial scents, oxybenzone, gluten, or octinoxate. I thought it was suitable for tattoo protection! Alba proudly claims that their products are not tested on animals.
The Skin Cancer Foundation also recognizes this product's efficiency in sun protection and water resistance.
Pros
Has mild coconut scent
Water-resistant and suitable for all skin types
Lightweight sunscreen made with coconut extract, shea butter, and avocado oil
Provides SPF 50 protection, and is water-resistant for up to 80 minutes
No oxybenzone, octinoxate or gluten
Cons
Leaves stains on fabrics
When reapplied to wet skin, it creates clumps and produces a white residue
Can be used up too fast
5. The Best Water Gel Sunscreen: Neutrogena Hydro Boost Water Gel with Broad Spectrum SPF 30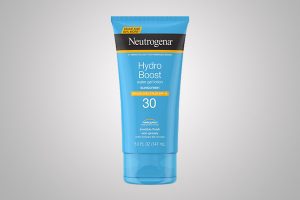 If you are looking for a water gel tattoo sunscreen, I thought Neutrogena Hydro Boost with PF 30 is all you need.
I personally apply this to my face and body. It provides a broad spectrum for ultimate skin and tattoo protection.
Include this sunscreen in your skincare regime. This tattoo sunscreen can be used daily as your makeup pre-layer. Yes, it is invisible under your cosmetics.
Pros
Provides skin hydration and moisture
Used Helioplex Technology for protection against UVA/UVB rays
No oil is added so it is not greasy when applied
Suitable for daily use as it is not visible under makeup
Non-comedogenic
Oxybenzone free
Cons
Some find it strong-scented
Can cause irritation when applied to the face
6. The Best for Permanent Make-up: CannaSmack Ink Guard SPF30 & Tattoo Fade Shield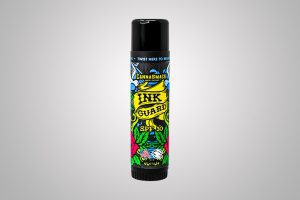 CannaSmack Ink Guard is specifically made for tattoos and comes with a stick applicator.
Like the spray sunscreen, I found this stick sunscreen is easy to use, especially for my small tattoos and permanent eyebrows. 
This SPF 30 Tattoo Fade shield lessens the chances of tattoo fading when exposed too long in the sun. This is hypoallergenic and non-pore-clogging.
Pros
Stick sunscreen for tattoos
Water-resistant and protects the color of tattoos from fading
Chemical and fragrance-free, no artificial color added
Certified by Leaping Bunny, it was not tested on animals
Cons
Can produce an unpleasant odor to some
It leaves a shiny effect after it dries
7. The Best Tattoo Ink Protection: Tattoo Care Sun Protection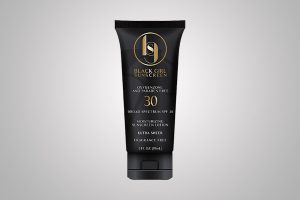 Tattoo Care Sun Protection has sun protection 30 that provides moisturizer and nourishment to the skin.
It also has a technology that provides additional skin protection and prevents the color of tattoos from fading.
This ink shield sunscreen was made with organic ingredients for the skin's natural barrier, so I thought it can be used on any skin type including very sensitive skin.
Pros
Water-resistant sunscreen (up to 80 minutes)
Dermatologist tested with high tattoo protection
Suitable for all skin type
Zero chemical ingredients, With Vitamin A and E
With special summer scent: mild coconut & cocoa scent
Cons
Can be thick & sticky
Some find the scent unpleasant
8. The Best Water-Friendly: Coppertone Ultra Guard SPF 70 Lotion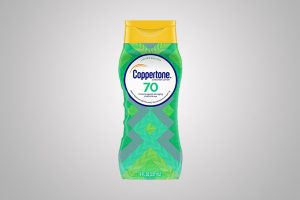 I found Coppertone Ultra Guard SPF 70 is the highest SPF Lotion among the products on this, the best sunscreens list.
While it provides utmost protection with 98% protection against harmful UV rays, I really like that it also nourishes and moisturizes with Vitamin E.
I found this sunscreen delivers water and sweat resistance for up to 80 minutes and doesn't give a sticky feeling when applied.
Pros
Provides intense defense with SPF 70
Water-resistant, protects even within the water up to 80 minutes
Equipped with Vitamin E for skin nourishment and moisturization
Suitable for everyday use
Not sticky when used
Cons
Some find it sensitive to the eyes
It can leave stains
9. The Most Organic Ingredients: Biossance Squalane + Zinc Sheer Mineral Sunscreen SPF 30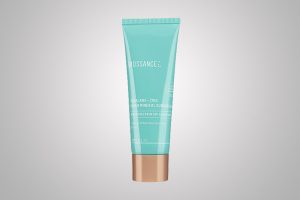 With the listed tattoo sunscreens with natural ingredients, I thought this one's the best!
Biossance Squalane + Zinc Sheer Mineral is a lightweight type of sunscreen for tattoos that moistens deeply and is applicable for all complexion and skin types. 
I found this ink shield sunscreen is purely organic and non-toxic as it nourishes and cools the skin, so it is skin and tattoo-friendly.
Pros
Perfect for sensitive skin and any type of skin
With Zincoxide that gives extra sun UVA/UVB protection and Squalane that deeply hydrates and calms skin
Composed of non-toxic, organic ingredients and safe packaging
Can be used daily under makeup
Blends with any skin tone
Water-resistant
Cons
Causes slight tingling when applied on the face
Can leave an ashy white cast
10. Murad Hydration Invisiblur Perfecting Shield Broad Spectrum SPF 30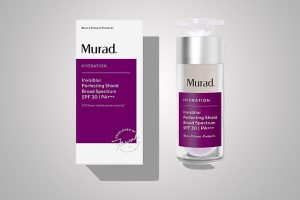 Your other tattoo sunscreen partner is Murad Hydration Invisiblur Perfecting Shield.
Aside from the broad spectrum SPF 30 it offers, I thought it is perfect as a sunscreen primer that blurs imperfections. 
Moreover, it contains Mushroom Peptides that help revitalize skin, preventing rapid aging. I found it also creates a silky smooth finish and makes the face flawless wearing makeup for up to 12 hours.
Pros
Perfect to pair with cosmetics as it evens out skin tones and texture, and fine lines and pores show-up
Gives a velvety smooth feel and creates a matte finish
Applicable for balanced, dry, oily, sensitive, or inked skins
Doesn't contain parabens, gluten, mineral oil, formaldehyde, petroleum, sulfates, and oxybenzone
Cons
Has to completely dry off first before applying makeup to prevent curdling
Some find the fragrance strong
Final Thoughts
Whether you go out to the beach, on a date or simply walking every day for work you are exposed to sunlight and UV rays which are harmful to the skin. Protecting our skin requires using products with special components.
These 10 best sunscreens above are specifically picked for preserving tattoo color and sharpness while safeguarding the skin from further damages.
The list gives you the options to choose from. In the end, the decision is yours to make based on your usage, preference, and situation. At least this assures you that whatever you end up choosing, it is the best!