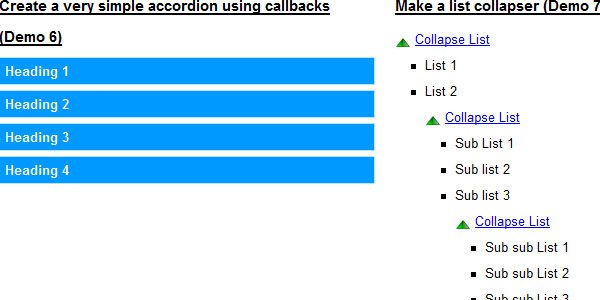 jQuery is the "Write Less, Do More", JavaScript Library, which off shoulders your coding and work load to a a great extent. Developers love jQuery from the core of their heart and developing and jQuery appears inseparable.
Well who doesn't want effective and impressive results with lesser work. jQuery has strengthened the hands of developers in most of the aspects of web designing, and Tables are one of the important aspect.
jQuery let you to create stylus and flexible tables with its magnificent Plugins. In this post you will get a peek a boo of 20 jQuery Table Plugins that are among the best of the lot. These plugins help you to create superb tables which are easy to code for you and easy to understand for your readers. Thus both the sides are equally happy. Lets have a look on these jQuery Table Plugins.
If you like this article, you might be interested in some of our older articles on jQuery Tooltip, jQuery Slideshow, jQuery Dropdown, and Is jQuery Really Capable of Replacing Flash?
Collapser
Jquery collapser is a multi purpose collapser plugin made for expanding and collapsing elements. Can create a accordion, list collapser using this plugin.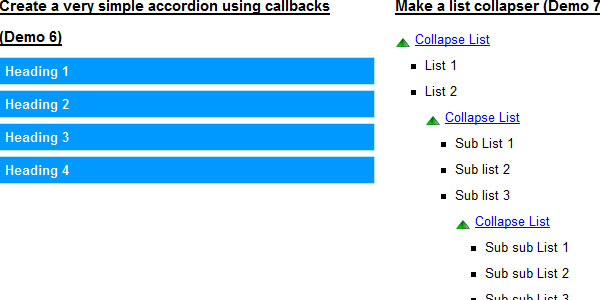 jExpand
jExpand is ultra lightweight jQuery plugin that will make your tables expandable. Typical for line of business applications, this feature can help you organize tables better. This way, tables can hold more information such as images, lists, diagrams and other elements.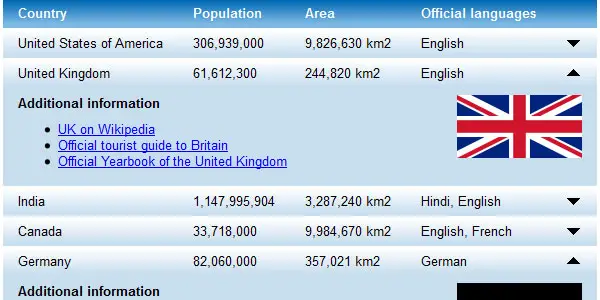 Fixed Header Tables
Fixed Header Tables takes valid table HTML and builds a fixed header as done in Microsoft excel and a scrolling body with optional footer.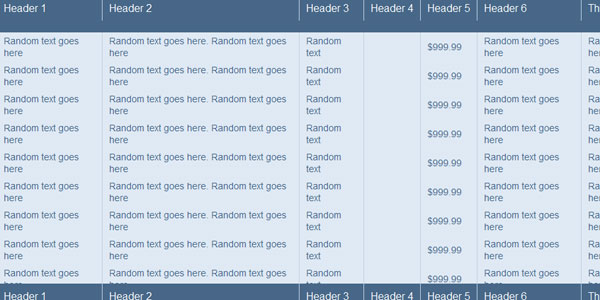 More Information On Fixed Header Tables
treeTable
The treeTable plugin allows you to display a tree in a table, i.e. a directory structure or a nested list. Each branch in this tree can be collapsed and expanded, just like in a file explorer in most modern operating systems.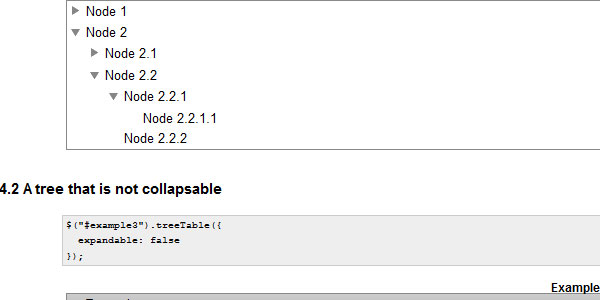 Flexigrid
Lightweight but rich data grid with resizable columns and a scrolling data to match the headers, plus an ability to connect to an xml based data source using Ajax to load the content.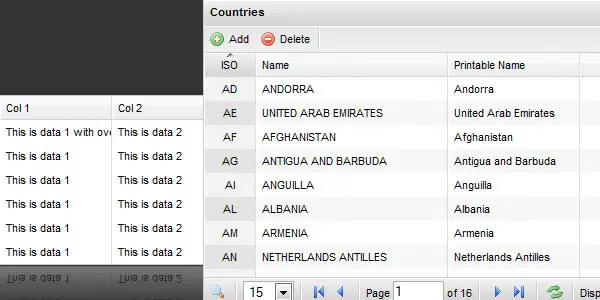 Table Drag and Drop
This TableDnD plugin allows the user to reorder rows within a table, for example if they represent an ordered list. Individual rows can be marked as non-draggable and/or non-droppable. Rows can have as many cells as necessary and the cells can contain form elements.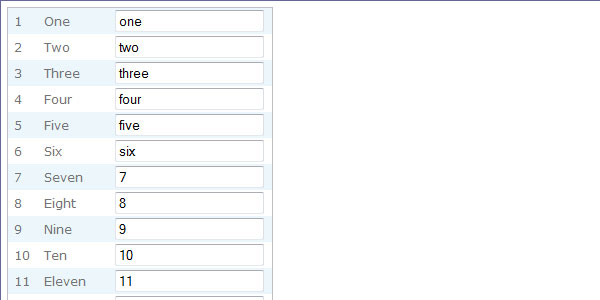 More Information On Table Drag and Drop
BI Grid
BI Grid is designed to present your data, especially in the reports for enterprises. It would be able to edit data easily, drill down to details easily and ajax enabled.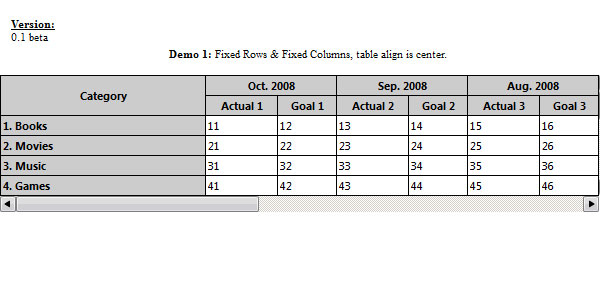 jQuery charToTable plugin
With this plugin you can convert characters to tables using jQuery.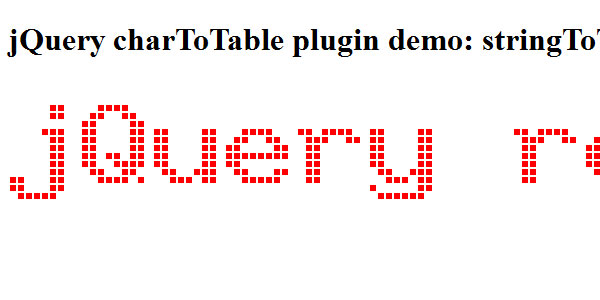 More Information On jQuery charToTable plugin
Alternate Plugin
Assign alternating class names to selected elements to allow CSS assignment of colors or other styles of your choice. Excellent plugin for alternating row colors in tables! As a bonus, it will assign a "hover" class to elements if you set hover:true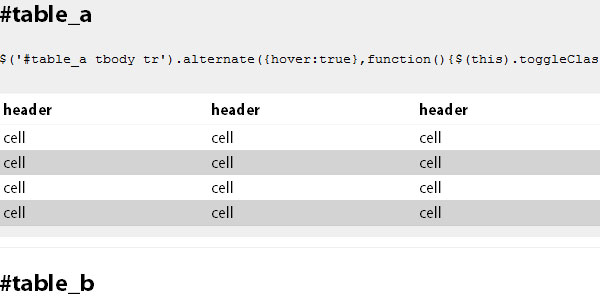 More Information On Alternate Plugin
Add Table Rows Count
This plugin automatically adds a column with row count. Thus making your tables more readable and keeping your markup/metadata clean.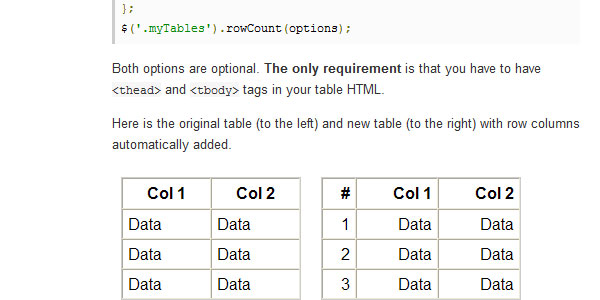 More Information On Add Table Rows Count
Chromatable JQuery Plugin
jQuery plugin that creates either a resizable table or a scrollable table with a fixed position header, (the header will stay put while you scroll down the table content). It allows the user to define the table dimensions as a fixed pixel amount, auto, or 100%.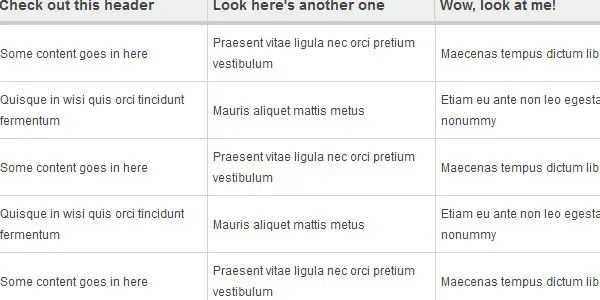 More Information On Chromatable JQuery Plugin
Animated table sort
This plugin allows you to animatedly sort a table based on a column's td's, or on the content/value of a child/descendant element within those td's. The various td's fly to their new homes, giving a nice effect. It also supports sorting on REGEXP matches.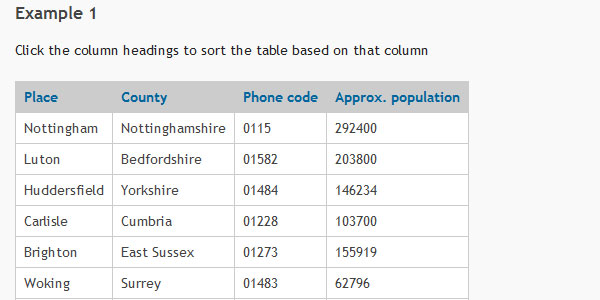 More Information On Animated table sort
ColdFusion Query to Table
Create a dynamic Table from a ColdFusion Query Json. Or a JavaScript Array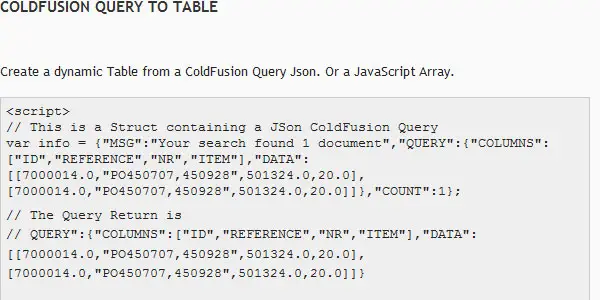 More Information On ColdFusion Query to Table
Table Pagination
This jquery plugin is used to create a pagination element under a table element. You can customize your pagination needs through various settings.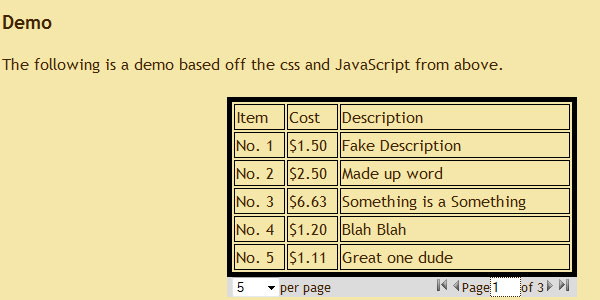 More Information On Table Pagination
DataTables
DataTables is a plug-in for the jQuery Javascript library. It is a highly flexible tool, based upon the foundations of progressive enhancement, which will add advanced interaction controls to any HTML table.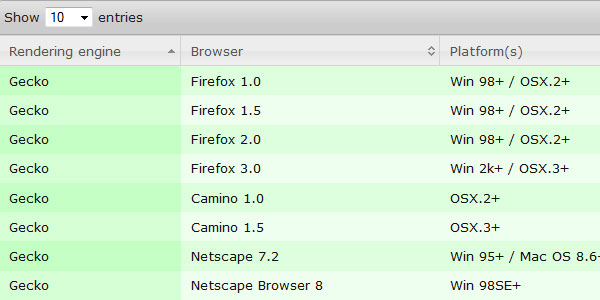 More Information On DataTables
Tablesorter
tablesorter is a jQuery plugin for turning a standard HTML table with THEAD and TBODY tags into a sortable table without page refreshes. tablesorter can successfully parse and sort many types of data including linked data in a cell.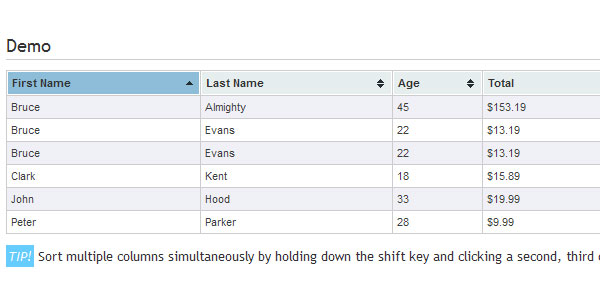 More Information On Tablesorter
uiTableFilter
uiTableFilter is a jquery plugin for filtering table rows.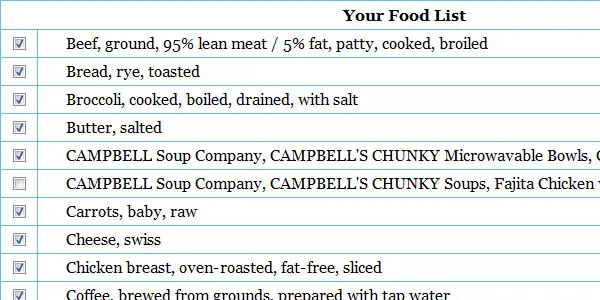 More Information On uiTableFilter
columnManager
A jQuery-plugin to toggle the visibility of table columns (collapsing and expanding them) and to save the state until the next visit. It's supporting tables with colspans and rowspans, too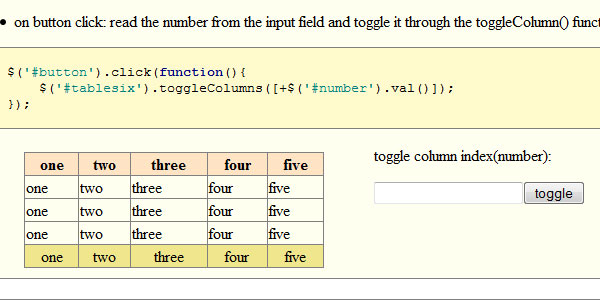 More Information On columnManager
Ingrid
Ingrid is an unobtrusive jQuery component that adds datagrid behaviors (column resizing, paging, sorting, row and column styling, and more) to your tables.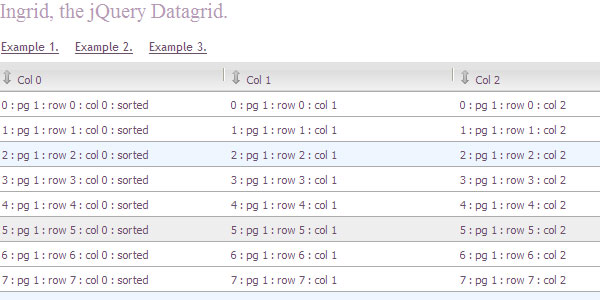 columnHover
A jQuery-plugin that highlights whole columns in a table when hovering over them. It's supporting tables with colspans and rowspans, too.