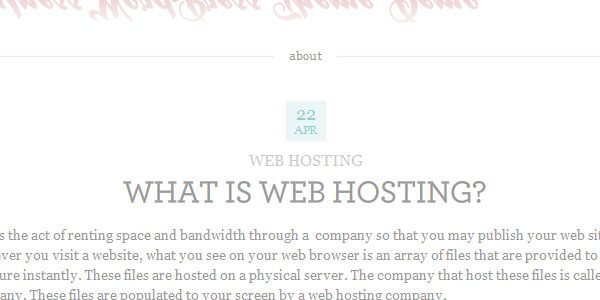 One trend that has hardly been effected by time is using Clean WordPress Themes since the beginning of WordPress era. Both designers and developers like it alike and there is no competition to clean themes from other themes.
Today we bring 15 Free WordPress Clean Themes. The use of design in these themes is bare minimum and that's what makes these themes stand out from the crowd of themes.
One clear advantage which clean wordpress themes have is their power to highlight the content with out any distractions. So check out these superb clean themes and feel free to download any from the authors site or from the download link given at the end of each free wordpress theme.
If you like this collection, you might want to check some of our previous articles on WordPress Mobile Themes, WordPress Minimal Themes, WordPress ECommerce Themes, WordPress Magazine Themes, WordPress Gallery Themes and WordPress Blogger Themes.
Fulness HQ Design – No Sidebar WordPress Theme
This is a One Column WordPress Layout, White Background Theme, Widget Supported Theme, Background Settings, Header Settings, Valid Xhtml, and Valid CSS.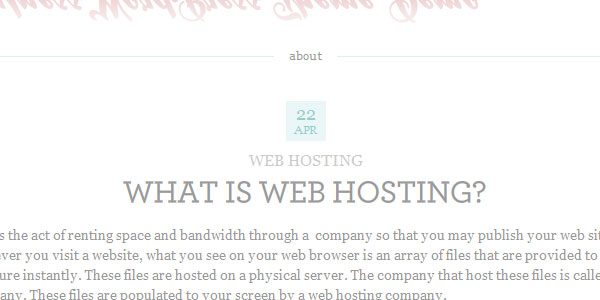 Ulap Theme
Ulap is the theme used over at the Filipino Design & Creativity Blog: Plus63.net. Ulap is"cloud" in Filipino, it's a fitting name for a theme that believes content is king. Whites, light greys and blacks are the main swatches of the theme – a take on Cirrus, Cumulus and Nimbus clouds.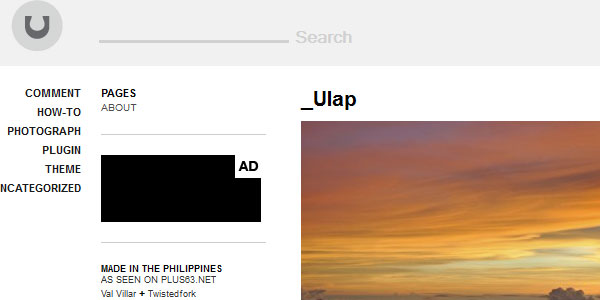 Demo || Download
Tanzaku
It uses a grid to achieve this WordPress Theme.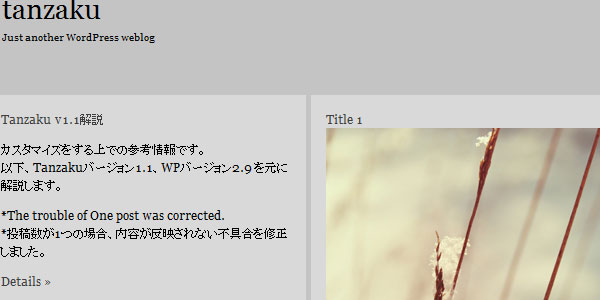 Demo || Download
Satoshi
Satoshi is a clean and minimal portfolio WordPress theme that's ideal for showcasing project work. It comes with a range of professional page templates including a custom front page, a stylish blog design, a portfolio page, and a fully functional contact form.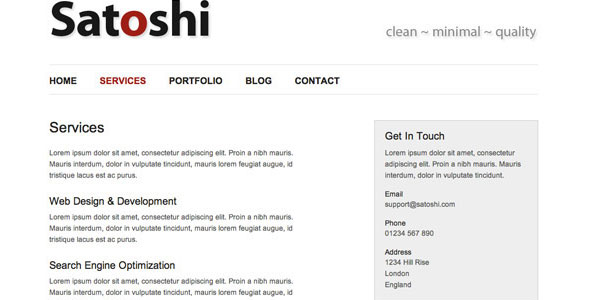 Demo || Download
Clear – Beautiful WordPress Theme
If you write good content, Clear may not be the theme for you. But, if you think your content is great, if you think your content should capture the hearts of people, you may just want to take a look at this theme.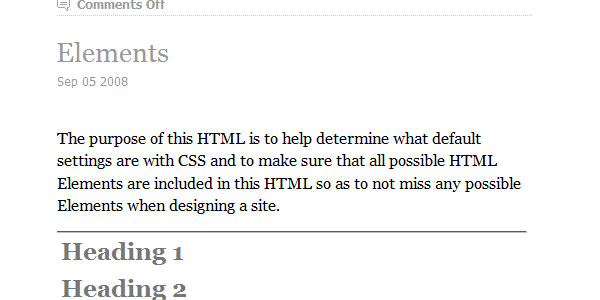 Demo || Download
Oulipo
Inspired by and named after the group Oulipo, this clean, minimal, grid-based theme was created for authors who want their content to shine. Three-column simplicity with an eye for typography.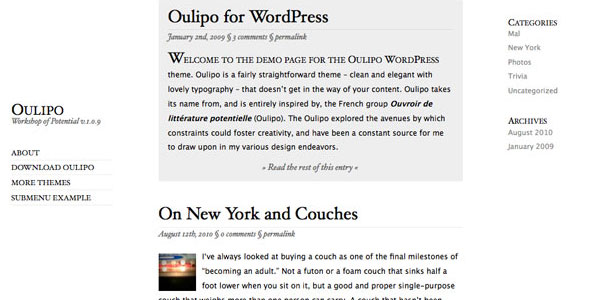 Demo || Download
Manifest
A clean and streamlined theme that focused on the content and not the distractions. It utilizes a single column, 500 pixel wide layout. No sidebars. No widgets.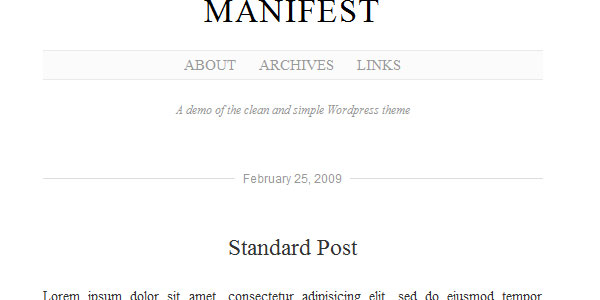 UltraLight
UltraLight is a simple theme for WordPress, stripped of all unessecery code and graphics.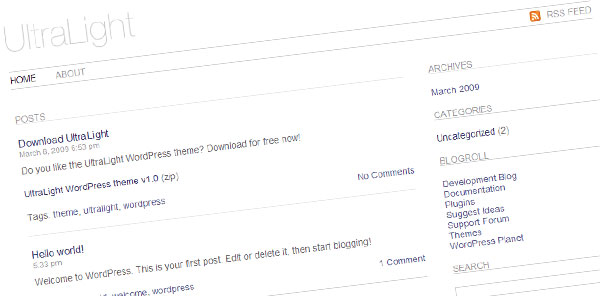 zeeCompany White Layout
Is a 2 Columns WordPress Layout, White Background Theme, Theme Layout Settings, Slider Settings, Logo Display, Google Analytics.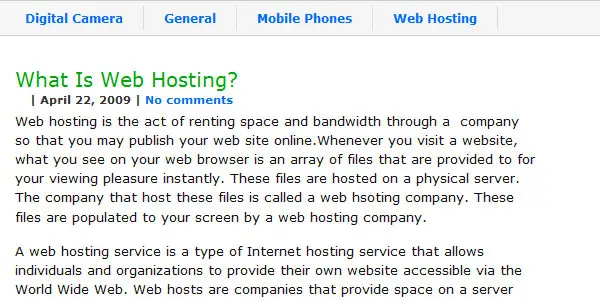 Upstart Blogger Modicus
It is a Minimalist: Very clean, spacious and easy to read, Fast: Lightweight, for speed, Ad-friendly: The columns are sized specifically to accept standard ad formats, Easy to install: You can install without plugins, though five plugins are recommended and included, Flexible: Includes an optional home page Free WordPress Theme.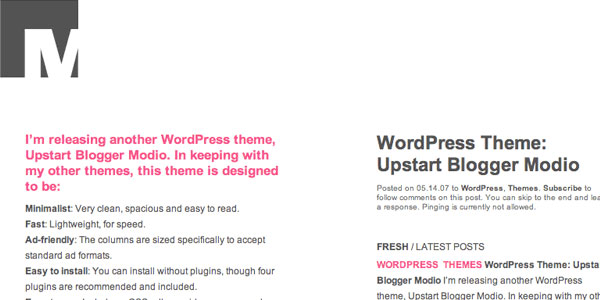 Demo || Download
Seven Five
The "Seven Five" theme which I used to use on my personal website theSevenFive.com has become extremely popular since I first released it. Seven Five is a free social media theme powered entirely by custom widgets. Within the latest version, you can now style the theme background, font colors, border colors and link colors right through the brand new theme options page. You can also arrange all the home page sections in whatever order you like using widgets.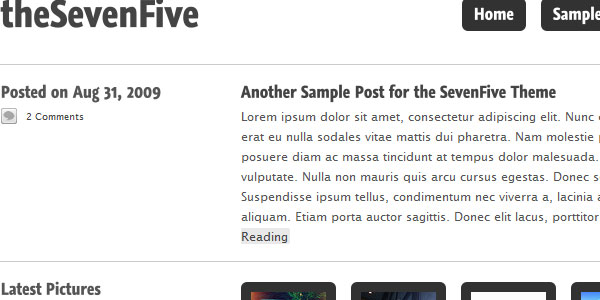 Demo || Download
Neutra
Neutra is a simple and elegant theme for WordPress. Grid-based with focus on simplicity and typography.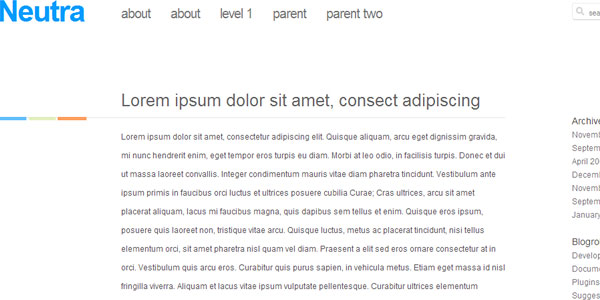 Fifty Fifth Street
Fifty Fifth Street is a simple, greyscale theme that follows a nice grid system, and keeps typography in top priority. It's a great theme for the minimalist in you, or for those that like to start with a blank canvas when customizing a free theme for their own needs.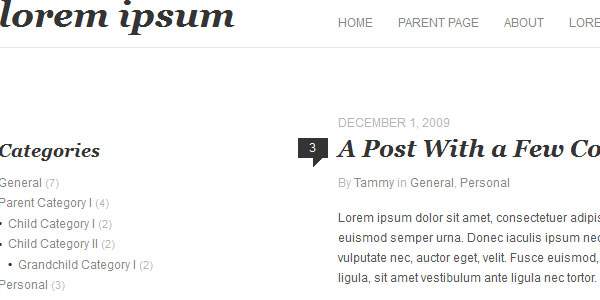 BlueBubble
BlueBubble is a Free, Clean, Simple Premium Portfolio WordPress Theme for Designers, Photographer or any other creative minds! It's designed for easy showcasing your work and it comes with some very cool features.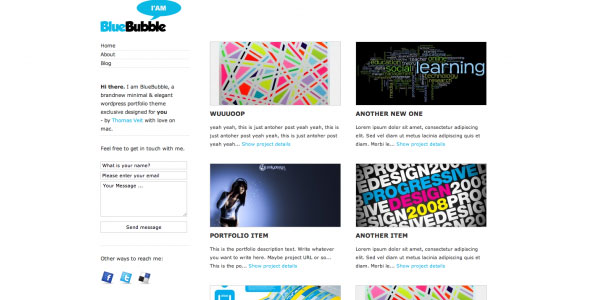 Wordfinder
Is a 2 Columns WordPress Layout, White Background Theme, Widget Supported Theme, Logo Display, Header Settings, Banner Ads Settings, Theme Settings, Google Analytics, Footer Settings, Social Networks Account Settings, Free WordPress Theme.