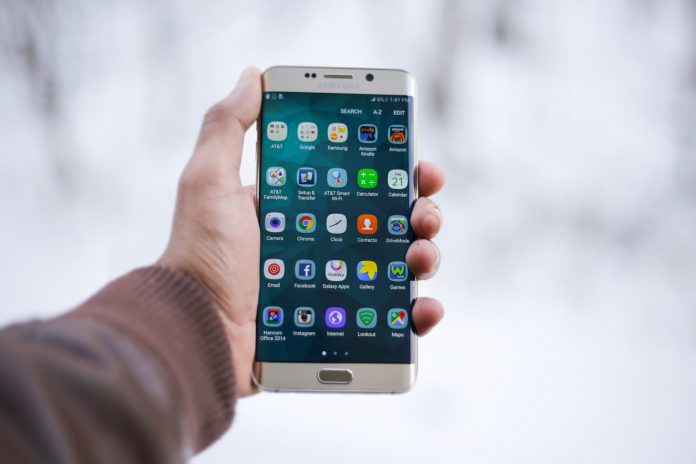 Many apps exist in the Google Play Store that allows you to create mouth-talking videos, but they are tough to find.
Thus, to make things easy for you, I have listed some free and best mouth talking apps for Android and iPhone like free changer video, animated face changer etc.
If you are an iPhone user, don't be sad as we have covered five open mouth speaking apps for iPhone to make hilarious videos.
Animated Face Changer:
Animated Face Changer is another exciting app for Android using which you can create funny mouth videos. When you open the app, it will ask you to take a new photo or import an existing photo with the built-in camera.
After selecting a picture, you can tap on the "Object" icon and then select the "Mouth" option. This will allow you to add any nine predefined faces to your photo.
Whenever you add a predefined mouth to the picture, you need to move it and place it on the front of the photo. After you set the photo with a mouth, you can go on and record the picture to make it talk. Once you register your voice, you can change the playback speed to high dB or low dB as you wish by dragging the slider.
In addition to allowing you to add different mouths, it also provides some additional items that you can also add to your photo such as hair, hat, eyes, eyebrows, glasses, nose, beard, etc. Not only that, it allows you to draw anything.
On photos using the built-in brush tool. You can save all your creations as GIFs, videos, or share them directly using Facebook.
Verbalizer Light:
Verbalizer Lite is also a good option for Android that lets you create hilarious videos by creating your photos. It is unique from other mouth-talking apps, as it enables you to add your voice and lips to create a funny video.
You can add a new cap by selecting any photo from your Android gallery. When you choose a picture, you can pin the photo to zoom in or out before cropping the photo.
Once you place the mouth marker, you can proceed to the next step and talk on the photo. In this step, you can see that the area on which you placed the marker is gone and the camera is still activated in the background.
This is because now you can point your lips towards the camera and start talking. You can now begin to video recording and see that the photo's mouth has replaced the resulting video with your lips and voice.
You can save the video to your phone storage or share it with others through social sites.
Photo That Talks:
There is another fantastic mouth talking app for iPhone, from which you can make your photos your own thing. Using this application, you can create funny caricatures or mouth speaking videos and then share them with the world through Facebook, YouTube, etc.
To create your photos using this app, all you have to do is select or capture a photo from the camera roll. Choose the fresh one, and then the predetermined eyelids and one of the mouth.
Once you do this, you can go ahead and record your voice on the photo. Everything you say will be recorded (max 10 seconds) and the lips on the photo will say them out loud.
Also, you can change the speed of the voice, add accessories, decorate photo backgrounds, add body structure, and do hairstyles for photos. While playing the recording, you can hit the picture, slap it, give a black eye, face bandage, etc.
PicTalk:
PicTalk is also an exciting app for iPhone that can help you create funny mouth videos by adding sound to your still photos. For this, you need to take a picture or upload one.