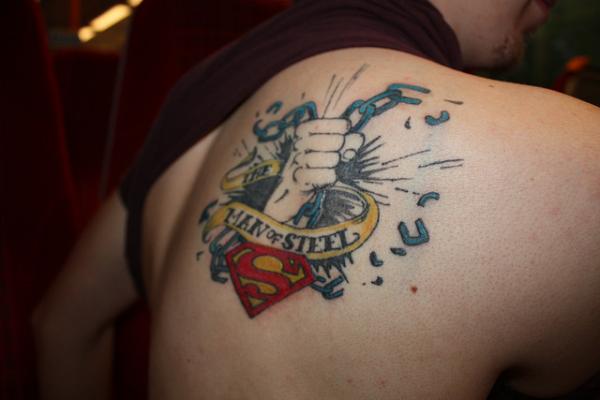 Superman, the greatest superhero of all times, has been inspiring his billions of fans since seven decades now. The American cultural icon has fascinated people from all walks of life. From scholars, cultural theorists, to artists and common man, Superman is the biggest fantasy hero for all.
Wearing Superman tattoos is one of the most popular style statements. Cool tattoo designs that include superman logos and portraits have always been in great trend. The iconic symbol serves great inspiration for creative superhero tattoo designs.
Enjoy one such cool collection of Superman tattoos here.
If you like this article, you might be interested in some of our other articles on Bad Tattoos, Anchor Tattoos, Navy Tattoos, and Moon Tattoos.
Man Of Steel Tattoo
Super cool logo, scroll lettering and a closed fist representing the man of steel logo design.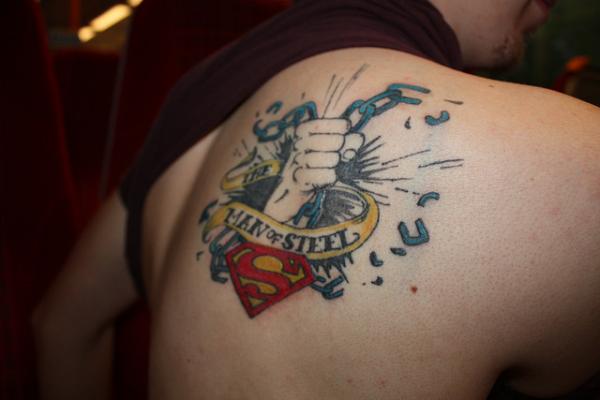 Tiny red Superman logo for a stylish neck piece.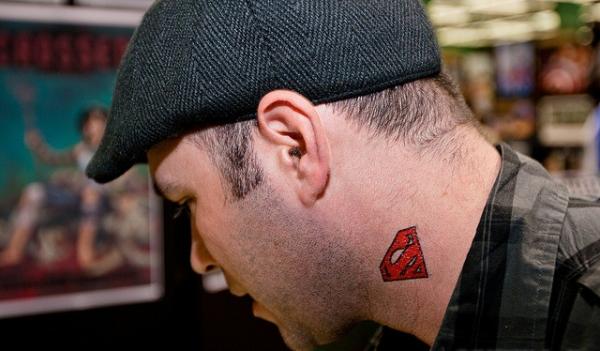 Superman Wrist Tattoo
Trendy small wrist piece of a simple "S"logo with blue outline.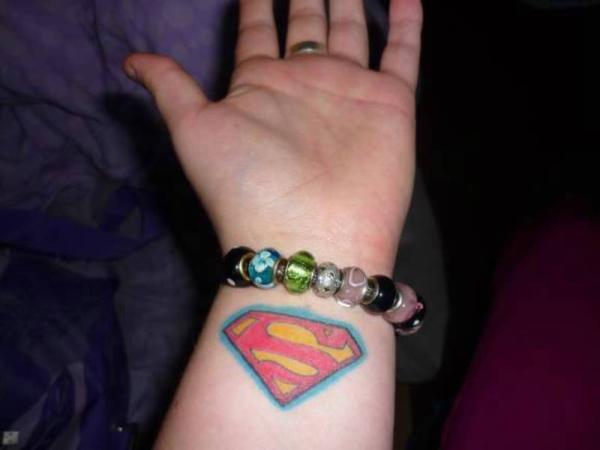 Rock Solid Superman
Grunge Superman symbol and the rocks representing his solid personality.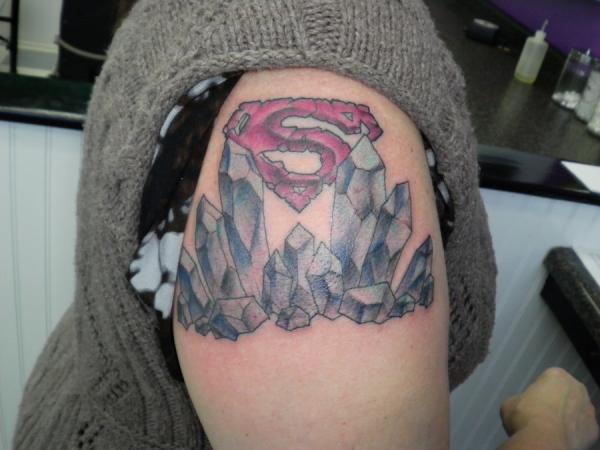 Superman Flying High
Flying Superman sleeve with amazing details of his red cape.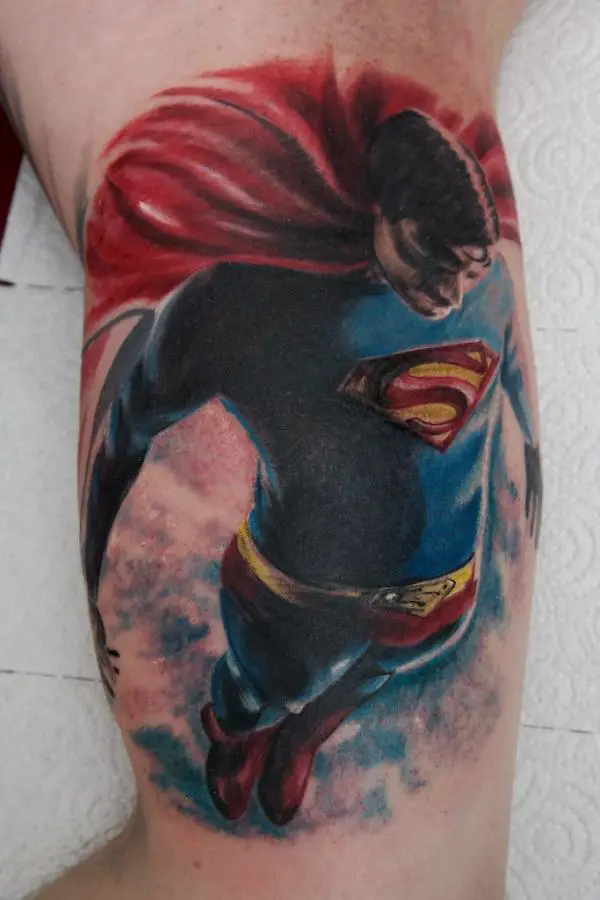 Superman Memorial Tattoo
Memorial Superman logo with lettering of a name.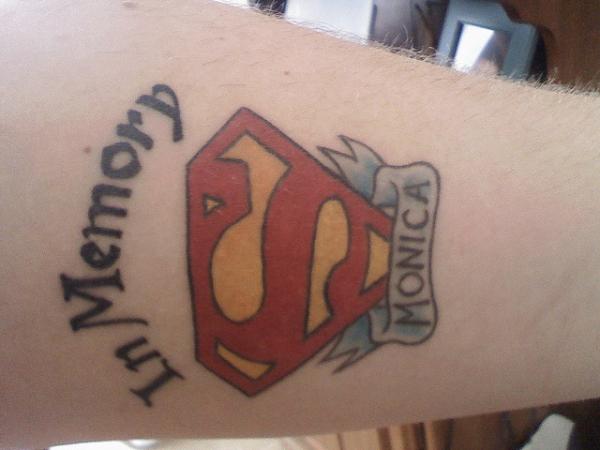 Superman Tattoo On Biceps
Blue logo looks amazing with the wind effect and flexed muscle.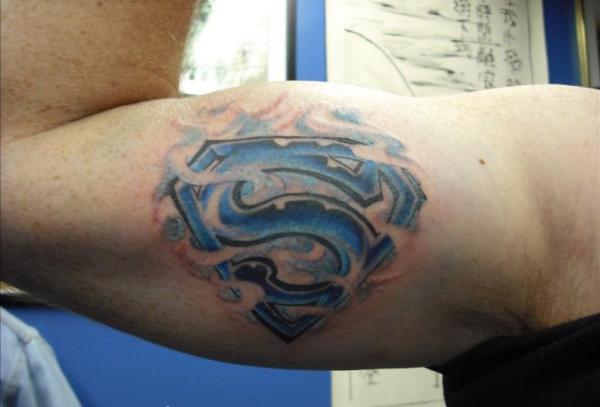 Superman Tattoo On Chest
Metallic Superman logo tattoo for a trendy chest piece design.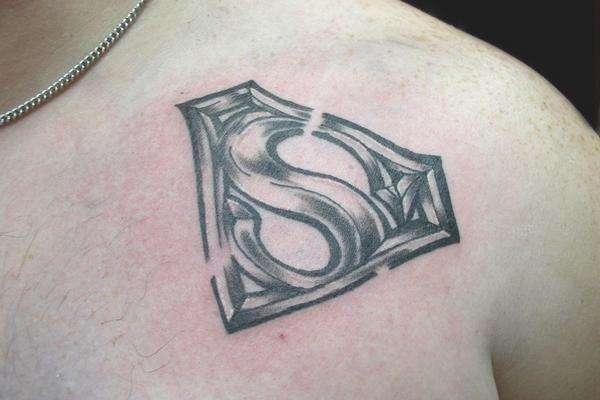 Superman In Blood
Killer, Superman logo back piece with bleeding effect.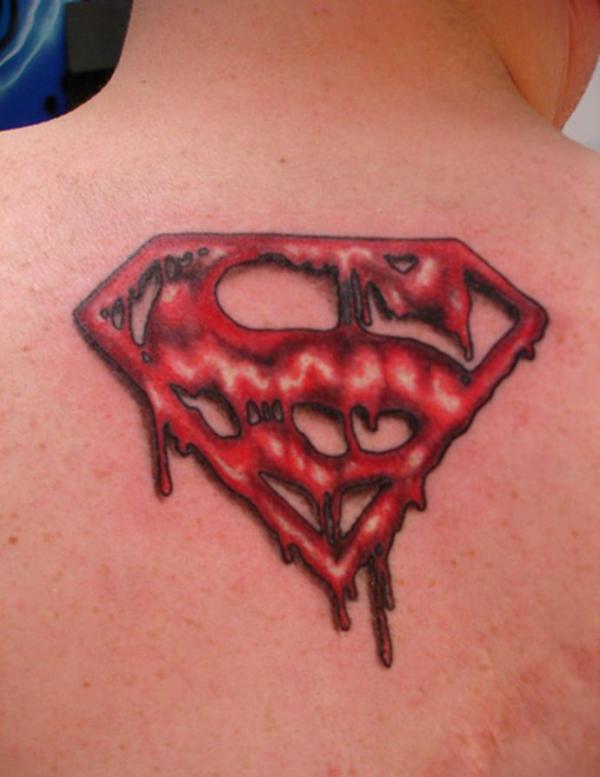 Superman In Black Flames
Burnt-out Superman logo with dark fiery flames at the back of the foreleg.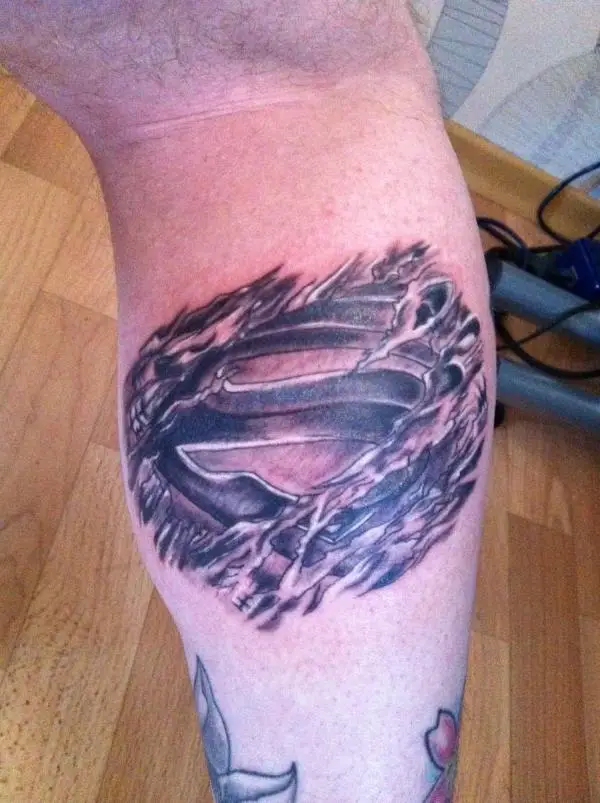 Superman Shoulder Tattoo
Cool Superman logo sleeve in its signature colors with blue highlight.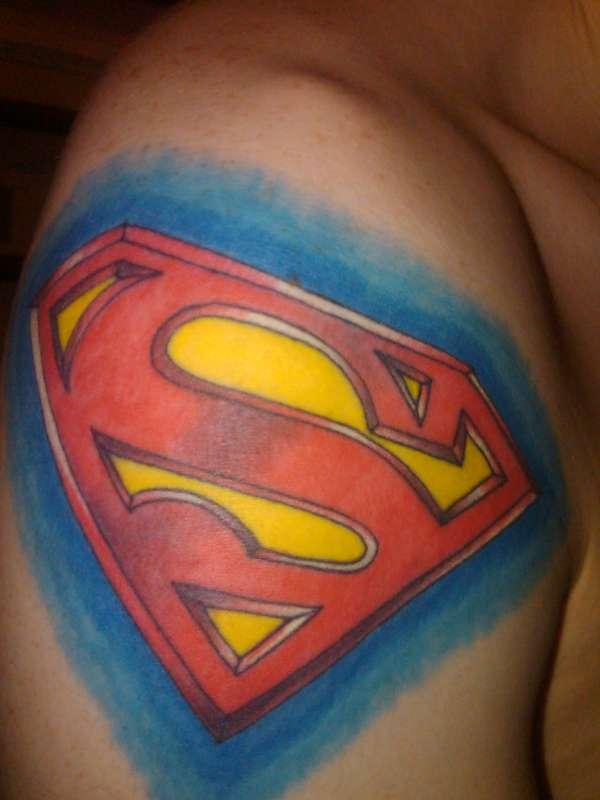 Superman In Scars
Thrilling upper back piece with black Superman logo and lightening pattern.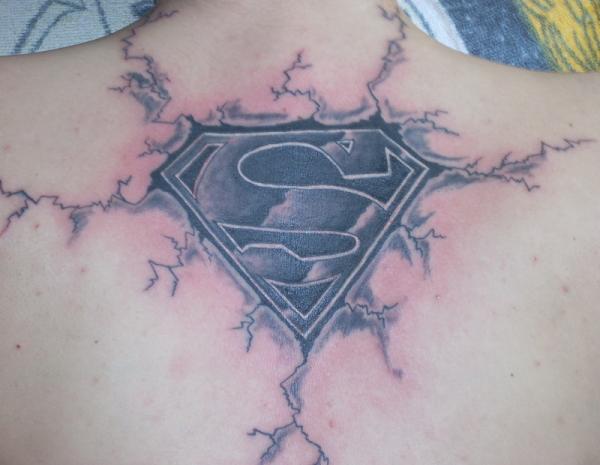 Batman Superman Tattoo
Glossy red Superman logo with black Batman symbol in the background.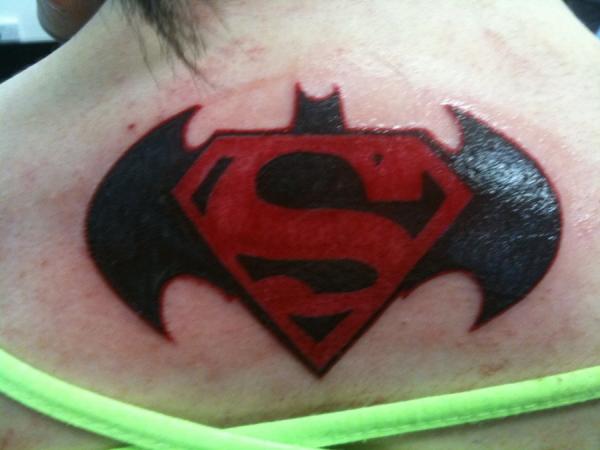 Burning Superman Tattoo
Burning Superman logo shoulder tattoo with terrific flames.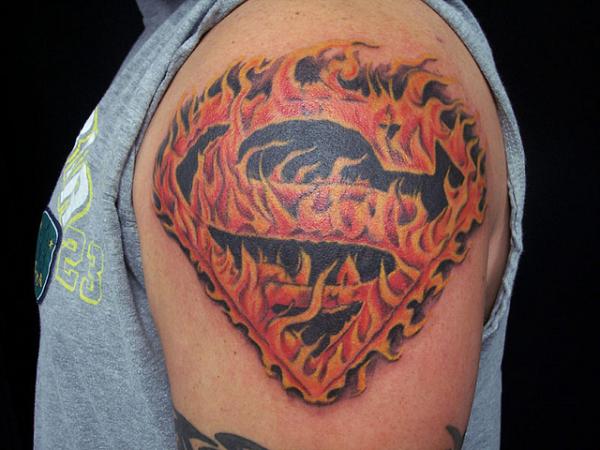 Superman Tattoo On Back
Stylish Superman back piece combined with a tribal pattern.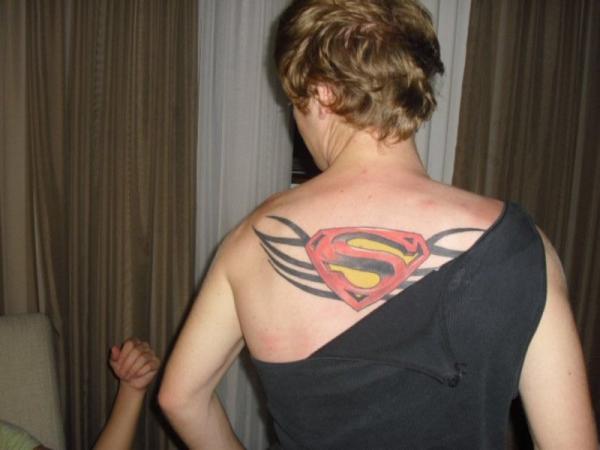 Superman Standing Bold
Trademark Superman portrait tattoo looking stunning in his iconic costume and the skyscrapers in the backdrop.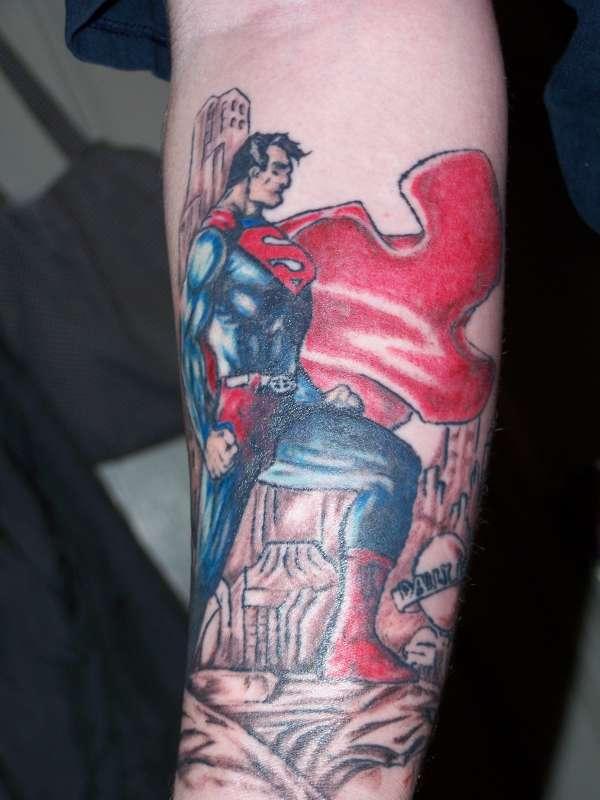 Superman Emerging From Smoke
Fabulous Superman and Batman sequence tattoo with smoke effect in the battle colors.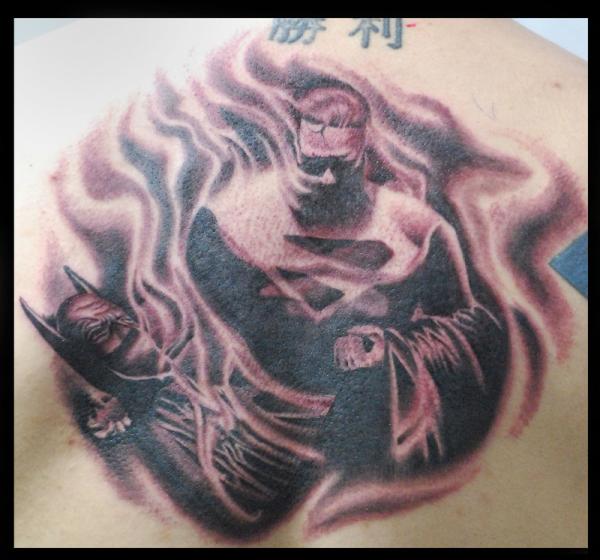 Ripped Superman Tattoo
Large Superman symbol sleeve encircled in two layers of flames.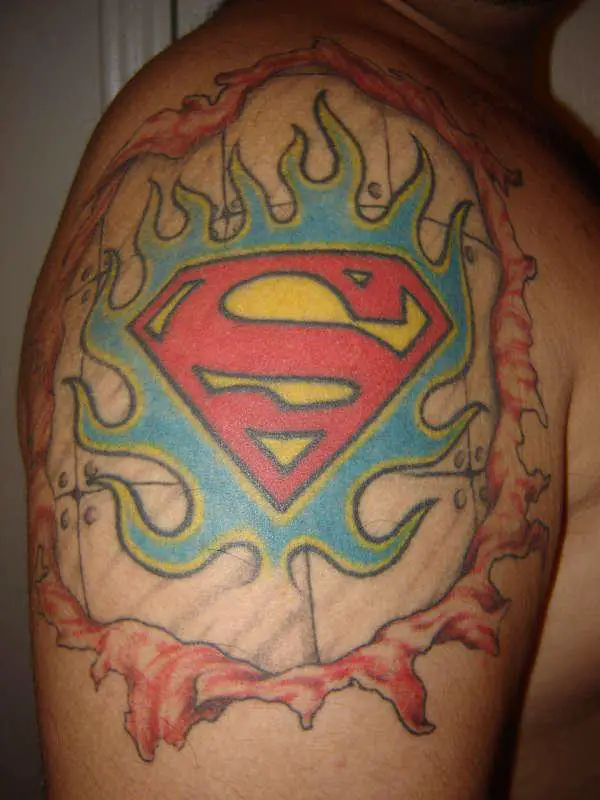 Superman Leg Tattoo
Cute and stylish red and yellow Superman logo on the back leg.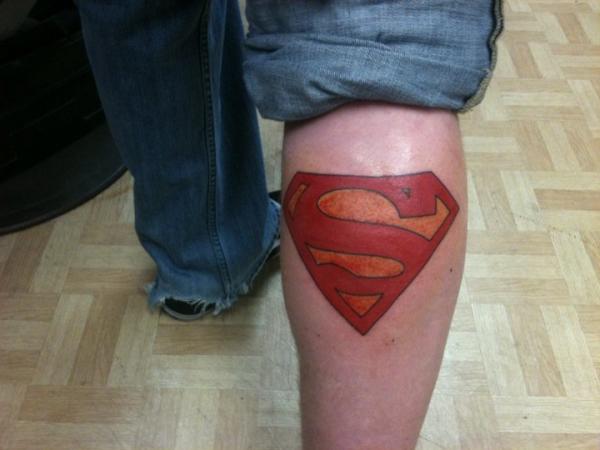 Superman Leg Tattoo
Superman Sketch Tattoo
Superman sketch portrait tattoo in war color shading.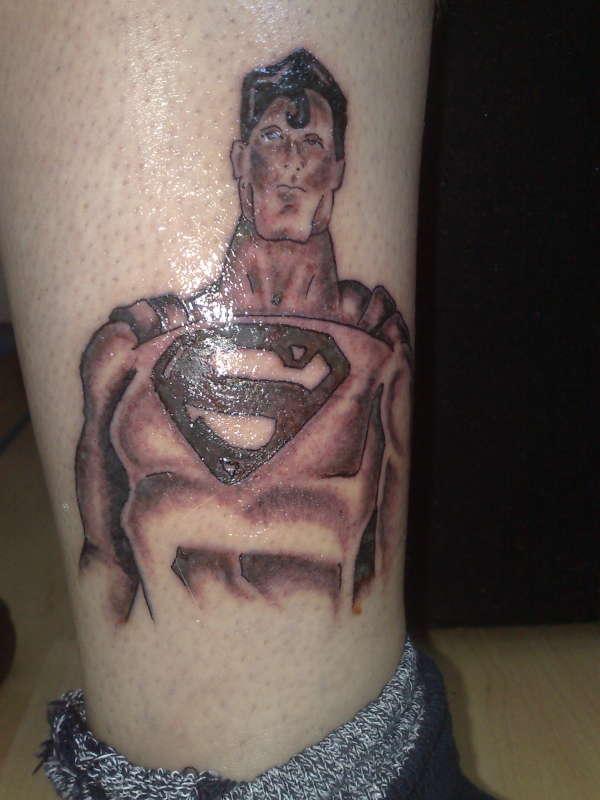 Superman Pictorial Tattoo
Massive, colorful and slick Superman portrait tattoo design.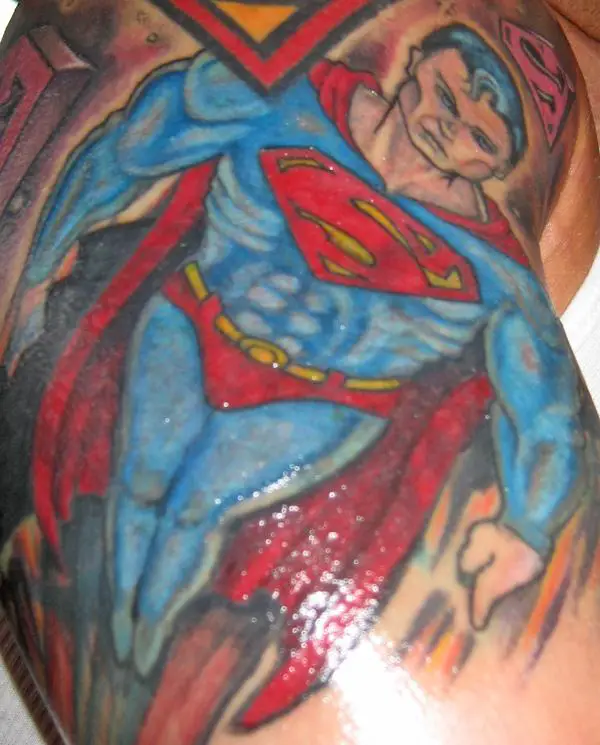 Superman Logo tattoo
3D Superman logo tattoo for an added stylish effect.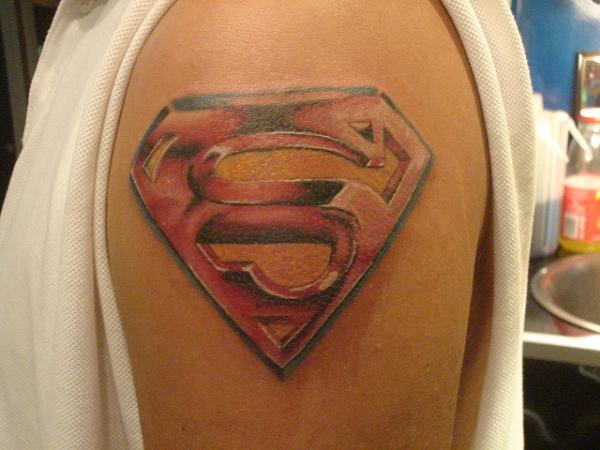 Superman Name Tattoo
Sweet and simple Superman lettering in Old English style.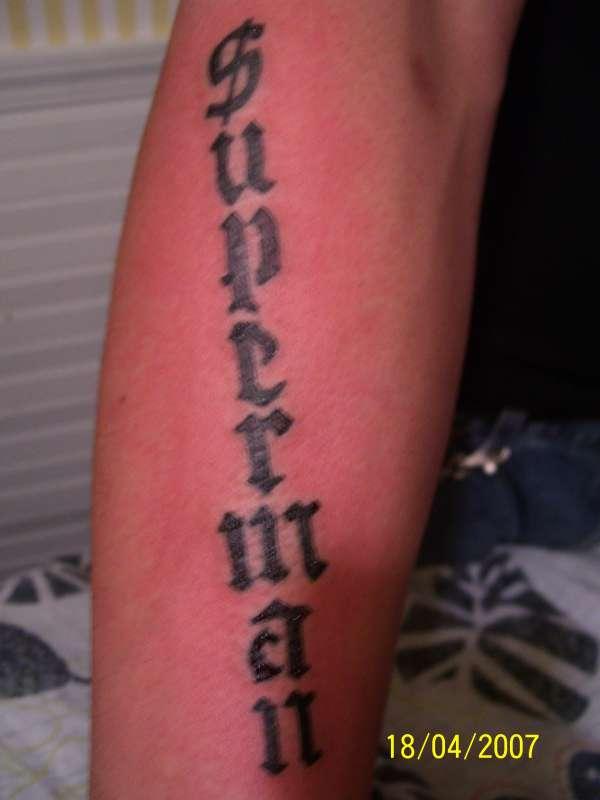 Superman Flying In Sky
Fascinating piece having the iconic superhero flying up in style.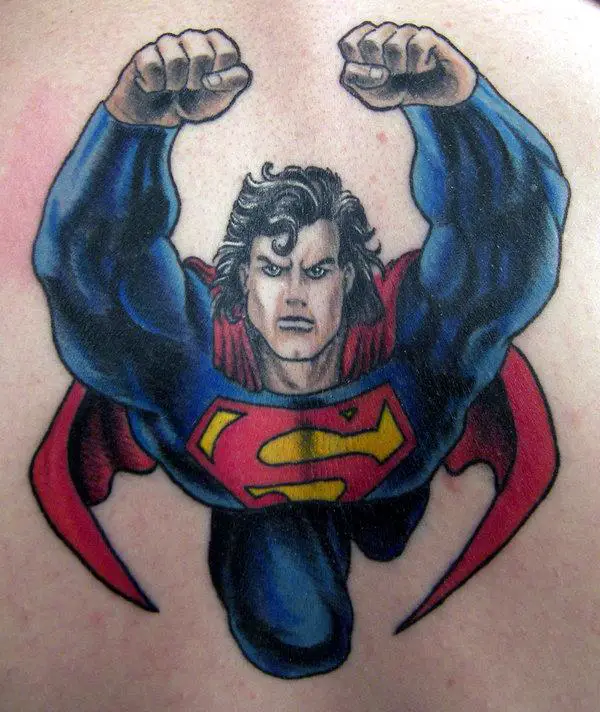 Superman In Pieces
Ripped off Superman logo tattoo, if you want something distinguished.