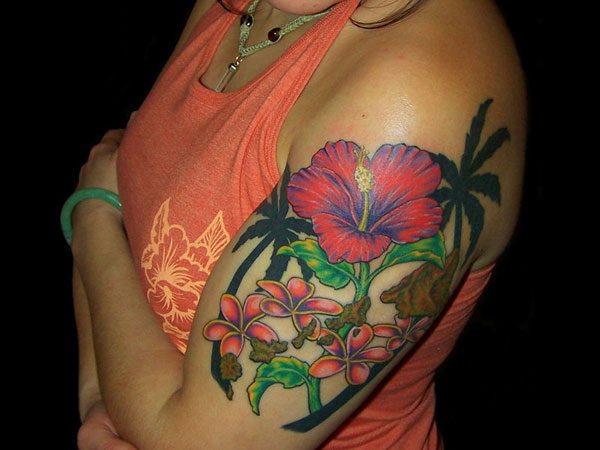 Flower tattoos are liked by all the people for their sweet and cheerful look. People get them on their body parts not only for their beautiful property but also for their meanings. Different flower have different meanings and worn by the people for different reasons.
Talking about Hawaiian flower tattoos, the island is a hub of sweet and colorful flowers with amazing fragrance and scent.
It is also a very popular tourist destination where everyone wants to spend a dream vacation. The tattoos are carved as a souvenir too and stand for the beautiful moments spent there.
As said above, the island is a bed of varied flowers, teeming with multiple species of the soft and fragrant gifts of nature. Hibiscus, plumeria, roses, lotus and hundreds of other flowers grace this place with their charming presence. People who come here fall in love with them and that same love is represented through the tattoos. The natives of the place also wear the tattoos as a mark of pride in their culture and natural beauty that god has gifted to the island. Today, we bring for you a cool variety of 30 Hawaiian flower tattoos. Take a look.
If you like this article, you might be interested in some of our other articles on Black Rose Tattoos, Beautiful Tattoos, Colorful Tattoos and Hawaiian Tribal Tattoos.
Island Depiction
This pleasant tattoo showing Hawaiian flowers and palm tree on both sides is looking cute.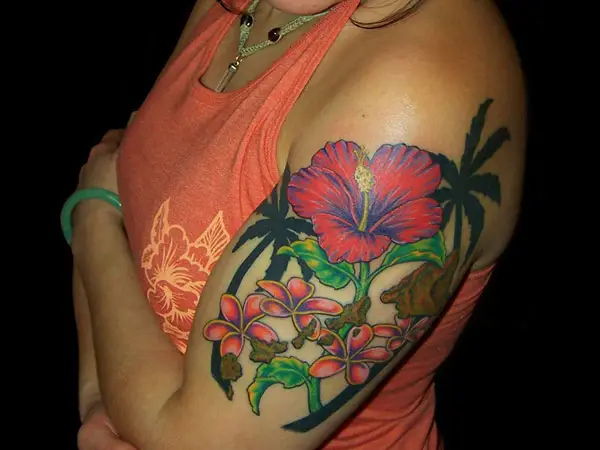 This purple pair of Hawaiian flowers curled around black vine and carved on the upper back looks charming.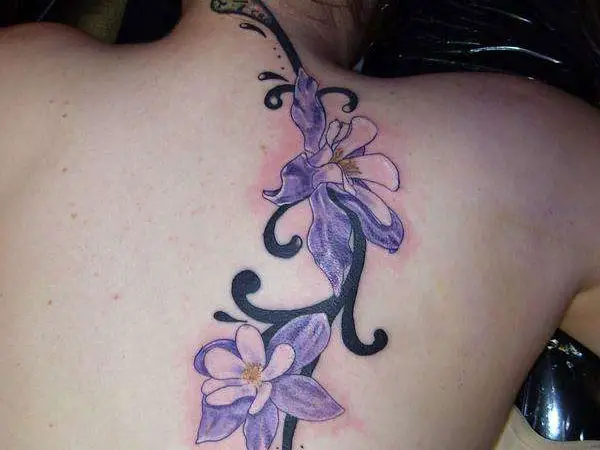 Life Symbol
Light violet hibiscus flowers on the shoulder stand for the delicate nature of life.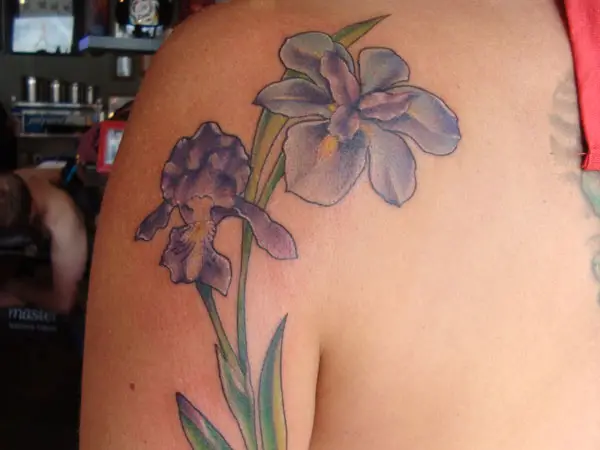 Flower Tattoo Collage
A collection of Hawaiian flowers growing on the island, carved on the arm, look refreshing.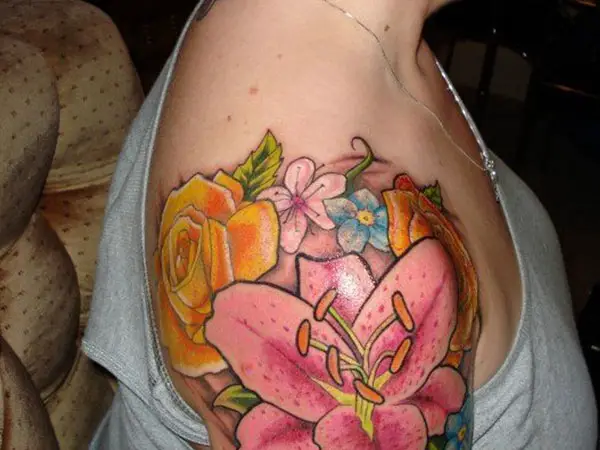 Trip Memory Tattoo
This girl had a nice time on the island and got a flower tattoo for herself as souvenir.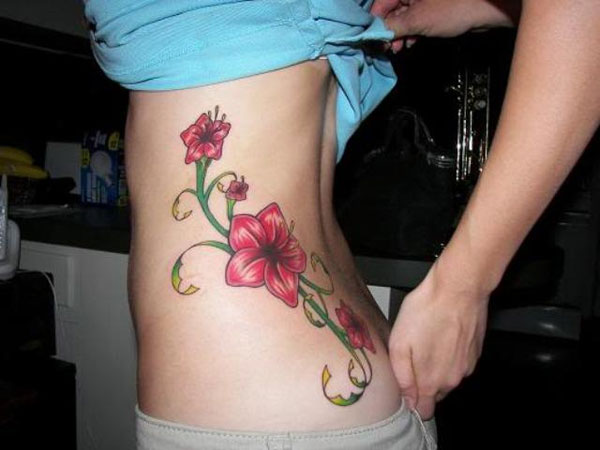 Hawaiian Hibiscus Tattoo
The national flower of the island in pair with two butterflies hovering over them looks lovely.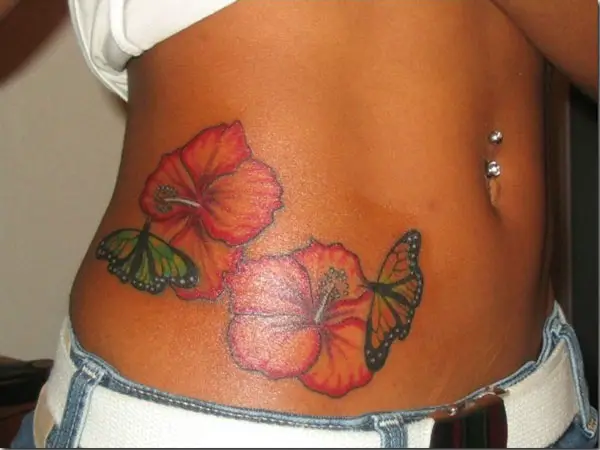 Palm tree and flowers along with the azure blue sky complete the look of the Hawaiian island.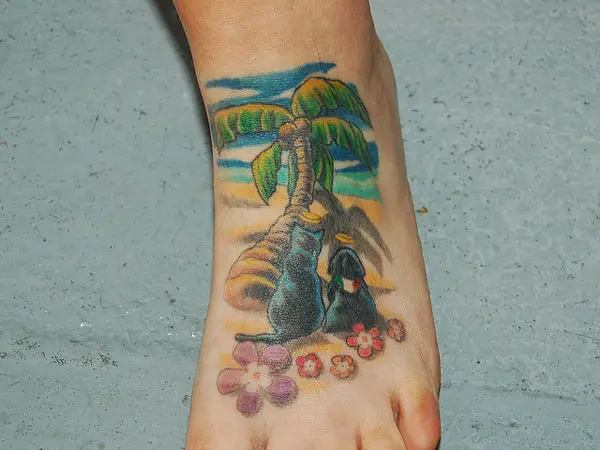 Hawaiian Souvenir Tattoo
Beautiful Hawaiian flowers of orange color, resting on the foot and carved as memorial, lend it a pretty charm.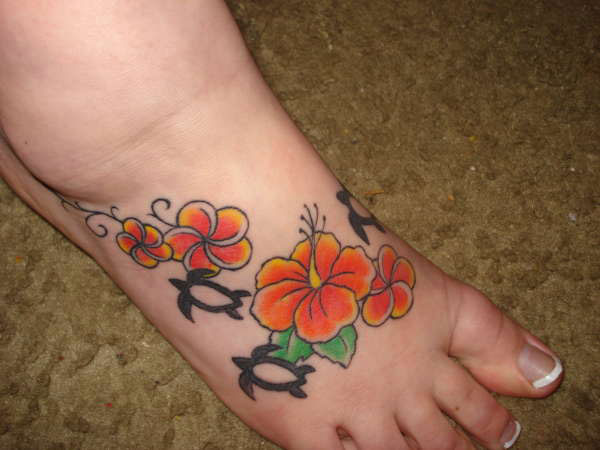 Hip Tattoo
Blooming, large Hawaiian flowers carved in varied colors have a fantastic, sexy look.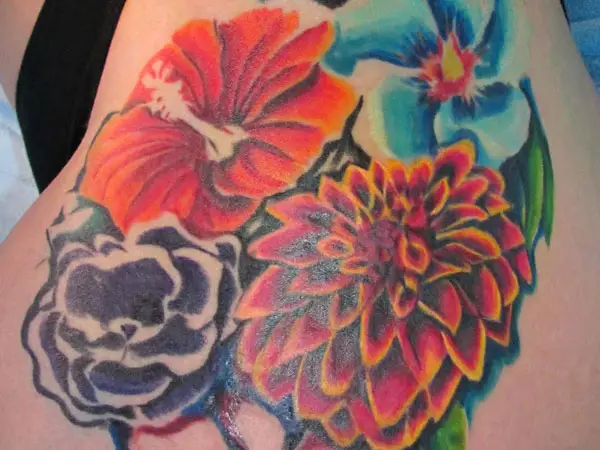 Hawaiian Flower Coverup
Cool Hawaiian flower tattoo that has covered up the faded black and white lion image.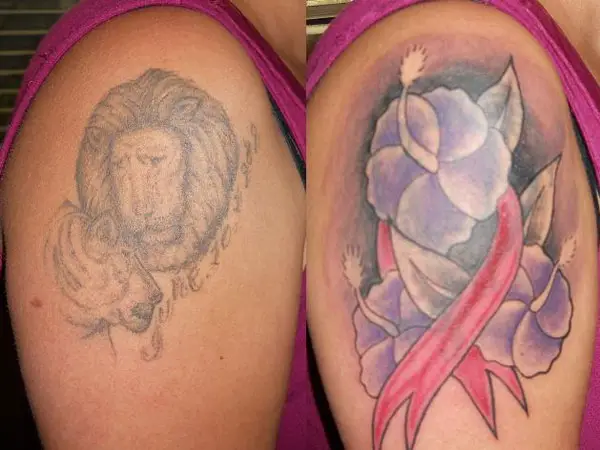 Ribcage Tattoo
A beautiful and sexy woman with Hawaiian flower in her updo makes for a luscious portrait.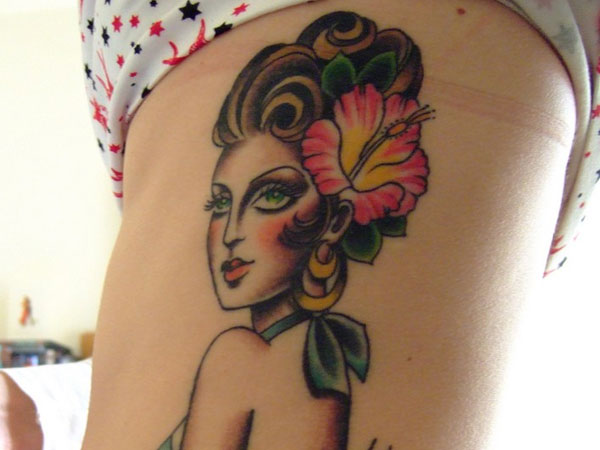 Ribcage Tattoo
Leg Tattoo
This yellow plumeria flower, carved on the leg, symbolizes life and procreation.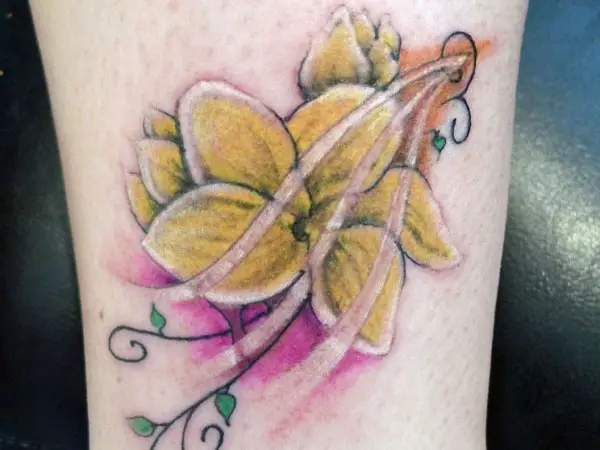 Arm Tattoo
The black and grey Hawaiian flowers encircling the arm are looking nice on this native of Hawaii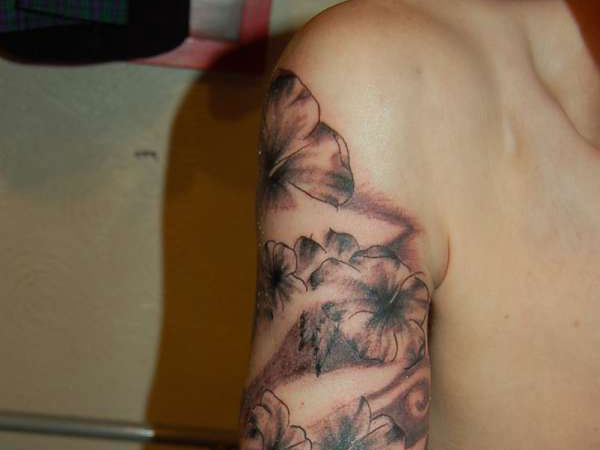 Sensuous Hawaiian Flower Tattoo
Hibiscus flowers, resting below the belly, look sexy and represent the shortness of life.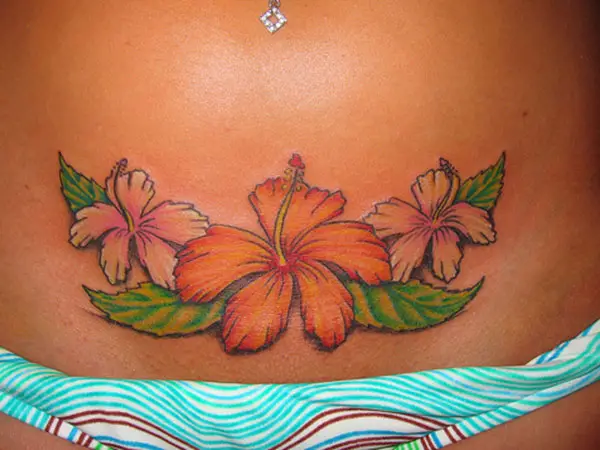 Sensuous Hawaiian Flower Tattoo
Foot Tattoo
Triple Hawaiian plumeria, created on the foot, look pretty and charming.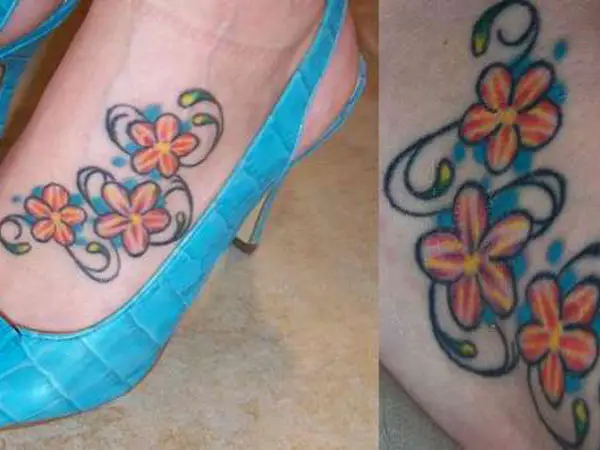 Hawaiian Waist Tattoo
A black and grey Hawaiian hibiscus with tribal pattern as embroidery is looking sweet and sensuous.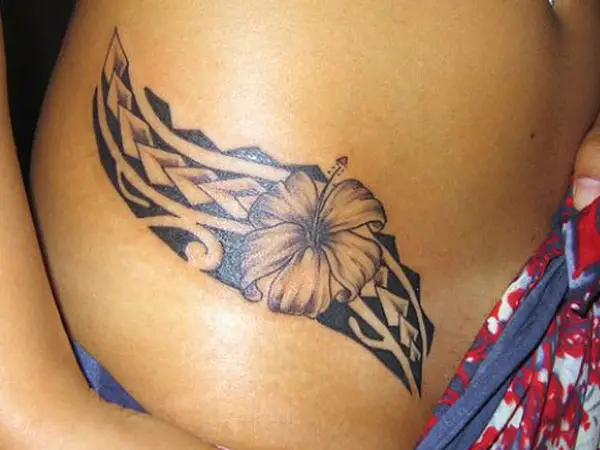 Tattoo In Progress
The exotic flowers on the shoulder and upper back are a representative of the laid back, cool life in Hawaii.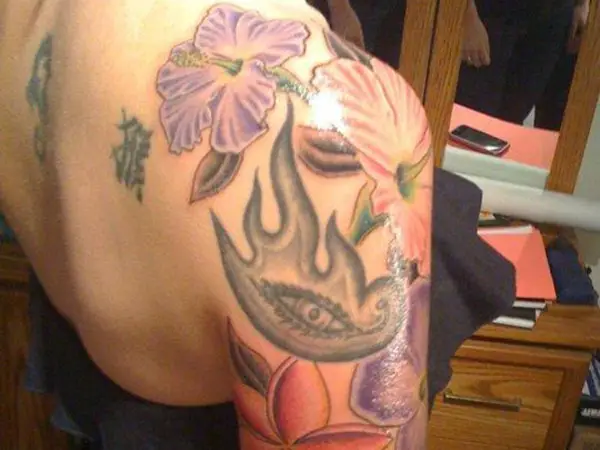 Plumeria Foot Tattoo
Sweet and small plumeria flowers creeping on the foot are a symbol of friendship and love.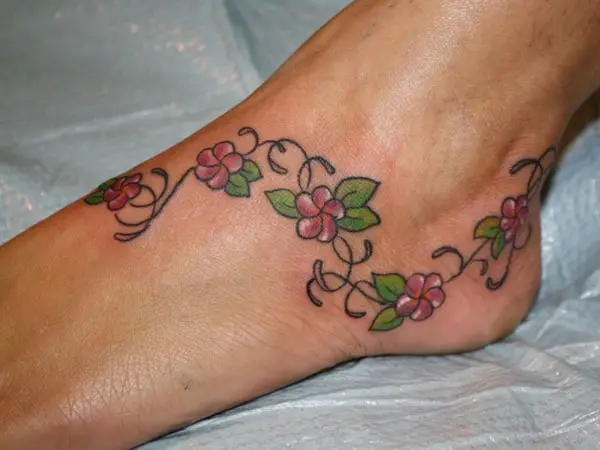 Hawaiian Flower Side Tattoo
The single blooming hibiscus flower asks one to seize the opportunity as it can die out any time.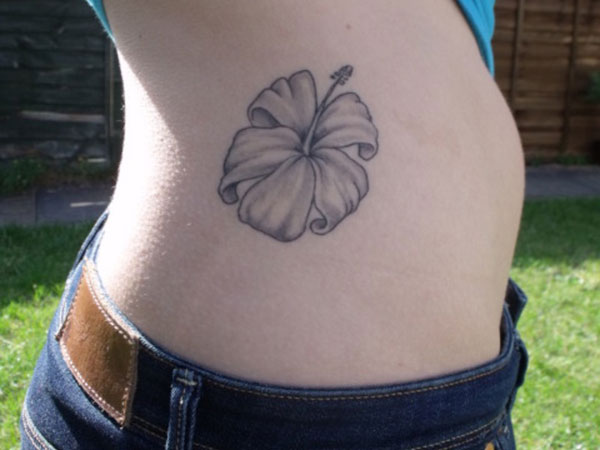 Waiting For Colors
This black and white Hawaiian flowers tattoo, around the arm, is in progress and will be soon adorned with colors.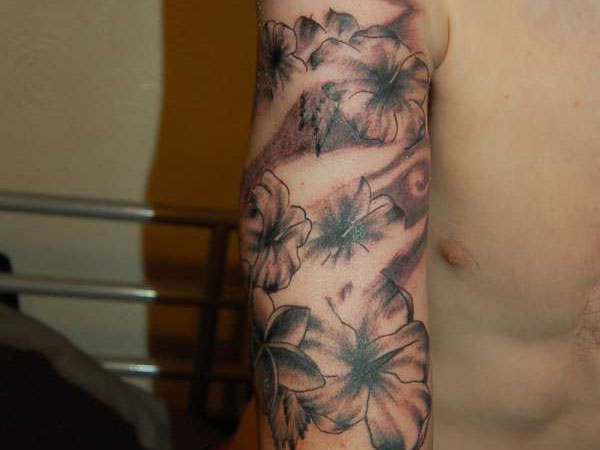 Elegant And Exotic
The Hawaiian flowers wafting on a black backdrop and created on arm make for a pretty tattoo piece.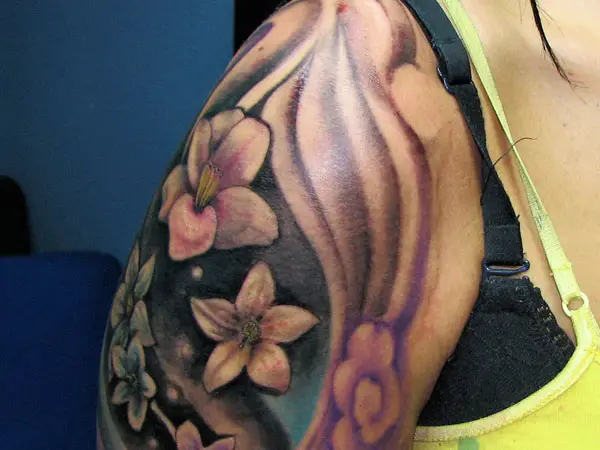 Tummy Tattoo
Twin hibiscus flowers along with a tribal strip design carved around the belly button looks luscious.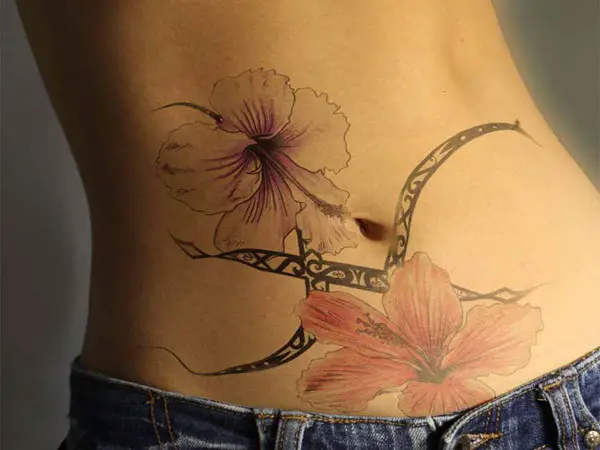 Hawaiian Hibiscus Tattoo
The girl got this tattoo designed on her belly as a sweet remembrance of moments spent on the island.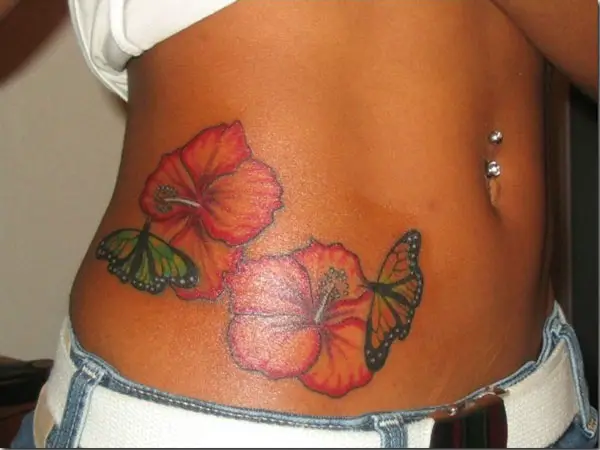 Cool Hawaiian Tattoo
Peeping from inside the arm, the vibrant red hibiscus flower with light blue tribal motif looks charming.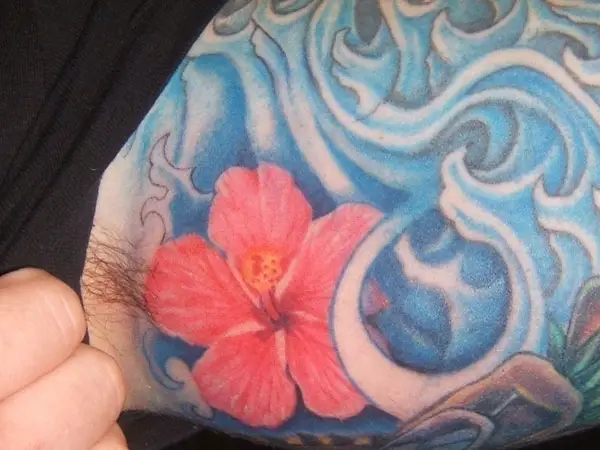 Cool Hawaiian Tattoo
Island Symbols
Light blue plumeria with vines and turtles is an eye catchy tattoo piece that gives a cool view of the island.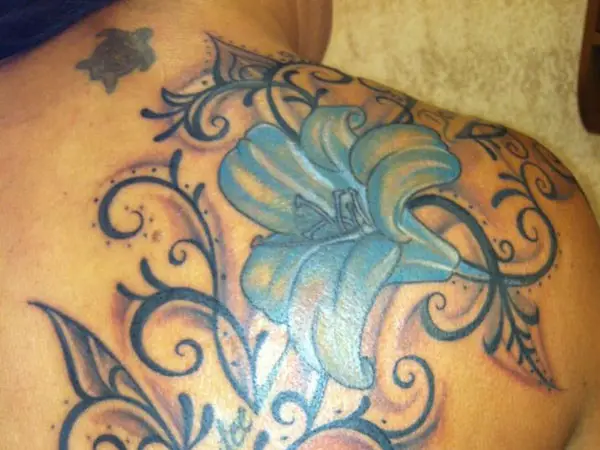 Hibiscus Flower And Chinese Symbol
The symbol representing fortune and flower for seizing the opportunity have a cool meaning together.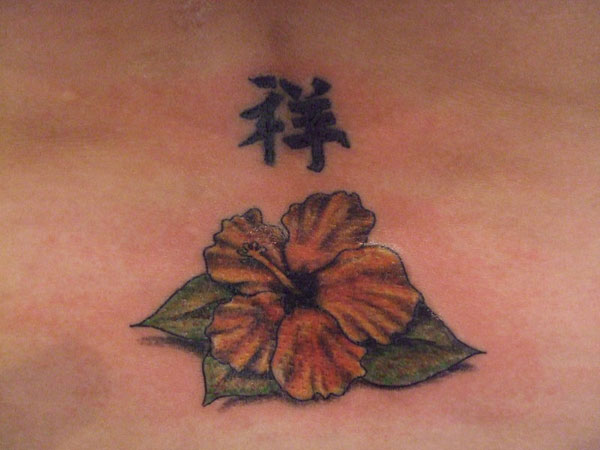 Hibiscus Flower And Chinese Symbol
So Real
This bright orange hibiscus flower with sweet green leaves looks like an original piece.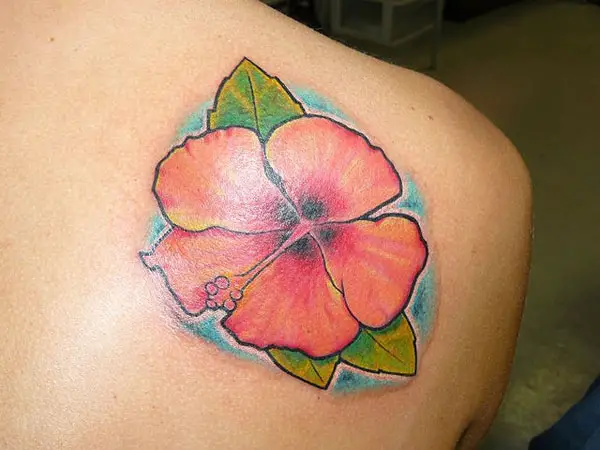 So Real
Flower Back Tattoo
Pretty hibiscus tattoo in the center of the back is a simile for the temporary nature of life.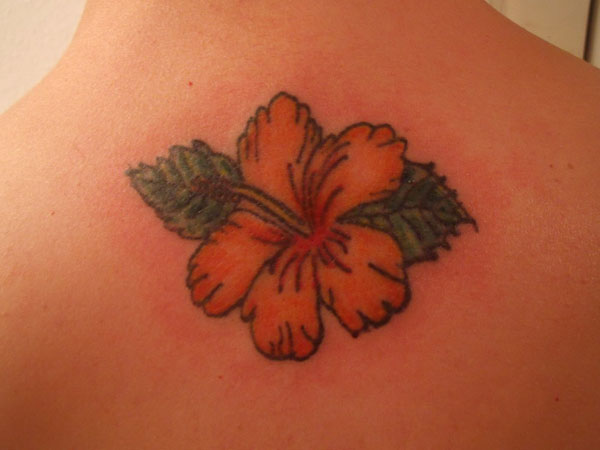 Foot Hibiscus Tattoo
A large black and white hibiscus with small bubbles signifies the easy-going and carefree life of Hawaii.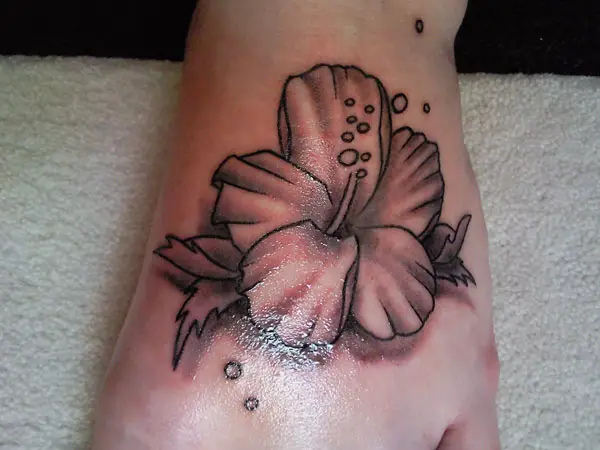 Foot Hibiscus Tattoo