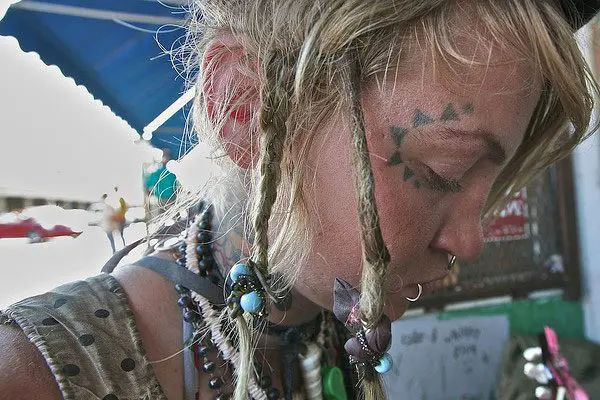 It is said that eyes are the mirror of one's personality and the most expressive part of the face. In fact, eyes are the elements that make your face animate and alive. Therefore, people especially women go for an impactful eye makeup. Eye makeup is a great way of enhancing your looks and the grooming part also includes the eyebrows. When it comes to eyebrows, threading and using pencil liner instantly come to our mind but these days eyebrow tattoos have also made their mark among men as well as women as styling accessories.
If you have a cut mark on your eyebrows or hairs are sparse and very few and far between you need not necessarily go to a makeup artist to get those time-consuming treatments that claim to give you impeccable eyebrows.
Eyebrow tattoos are also a good option to make them better.
The eyebrow tattoos are designed in various motifs in both color and black and white. Images and pictures can be chosen according to your wish. If you have any desire of getting an eyebrow tattoo this post would serve as a good reference point for ideas and concepts. Do take a look and see for yourself what lies inside them.
Eye Makeup
The triangles forming a semi-circle around the eyes are looking pretty on this innocent girl's face.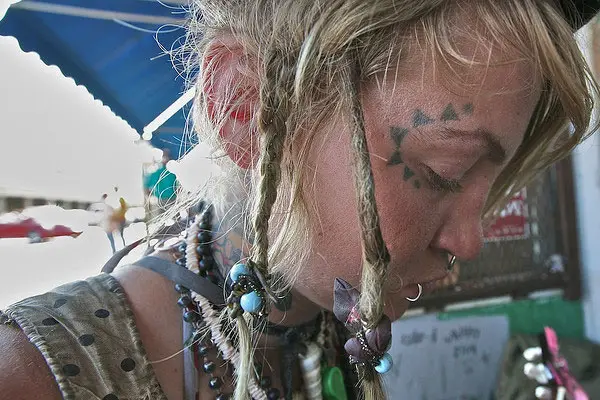 Queer
Circles make up for the shaved eyebrow of this man with large earrings and tribal tattoo design on chin.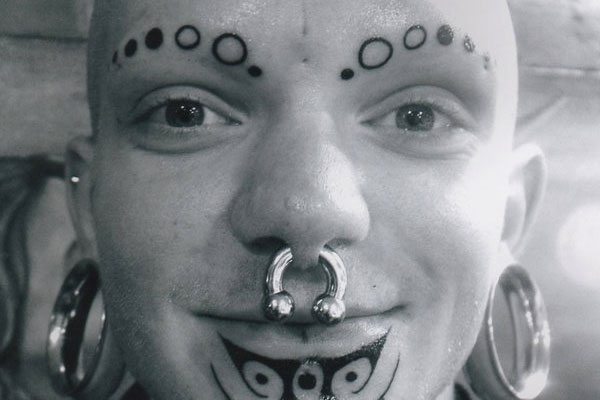 Catchy
The sparkling and colorful butterflies and flowers gracing the sides of the eye make for an alluring tattoo design.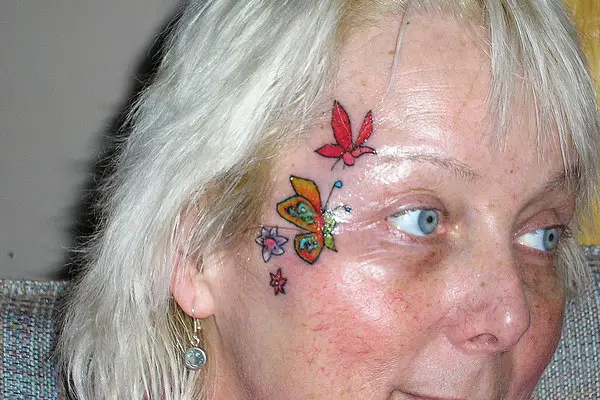 Moon Tattoo
The plain small circle at the center of the forehead looks elegant and has also got spiritual significance.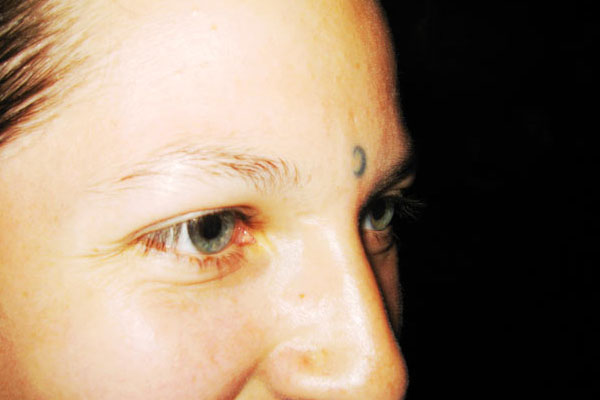 Wrongfully Convicted
The man expresses his angst through the lettering eyebrow tattoo.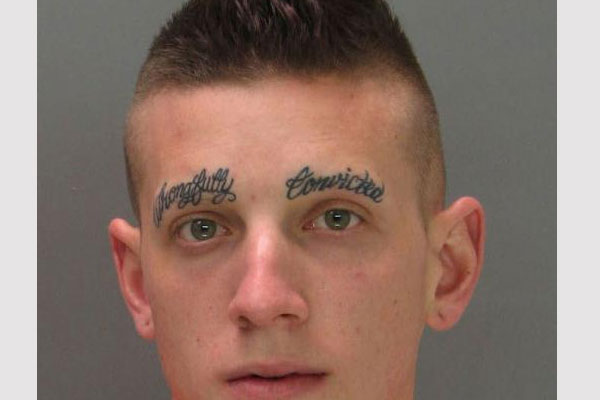 Wrongfully Convicted
Vines Embroidery
This tattoo aficionado with various designs on his head and face has his eyebrows embroidered with vines motif.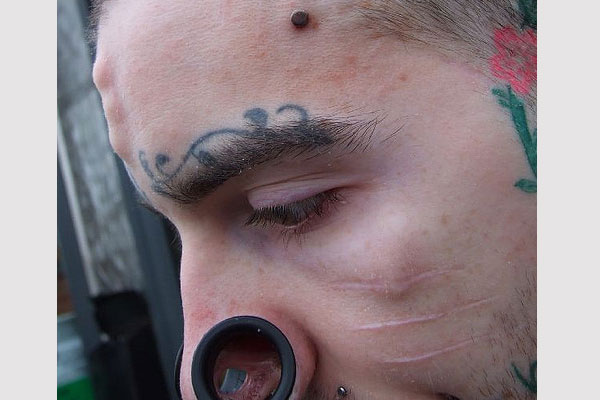 Religiosity
Wearing the devotion lettering on his eyebrow, the guy has found out a new way to convey his belief in style.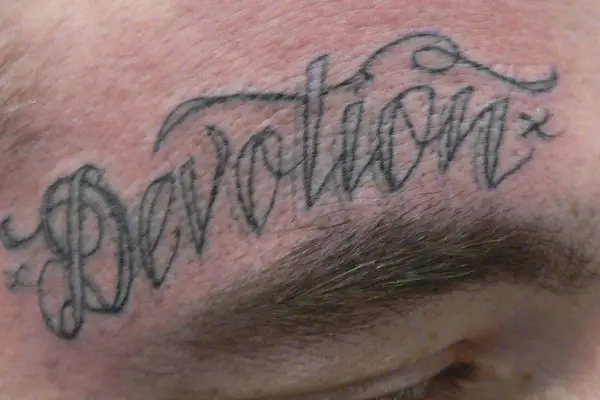 Cute and Creepy
The small bat below the eyebrow looks pretty and arouses curiosity with its cool shape.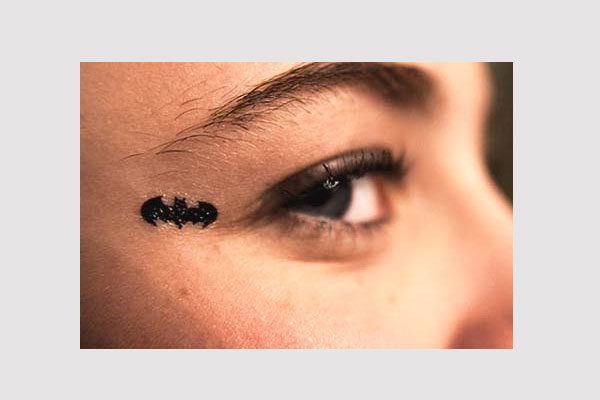 Where Is Tattoo
A thin line drawn above the eyebrow looks so much a part of it giving an illusion of tattoo.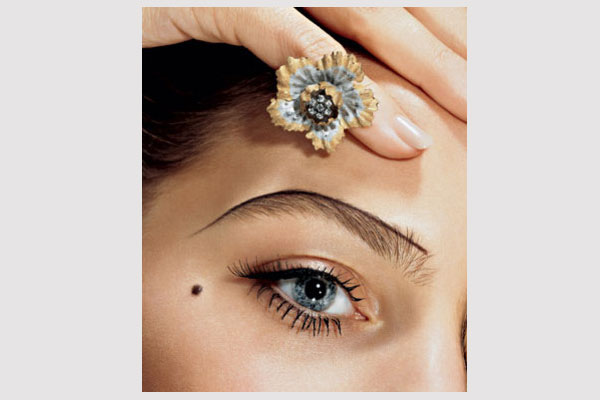 Horn Eyebrow Tattoo
The horns carved in place of the eyebrow amuse with their wild overtones.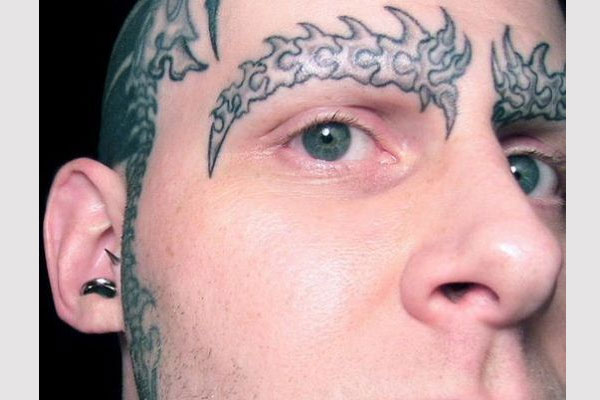 Tattoo Craze
This tattoo piece with full face covered in varied designs and eyebrows bearing the lettering skin and head is indicative of the wearer's passion for the art.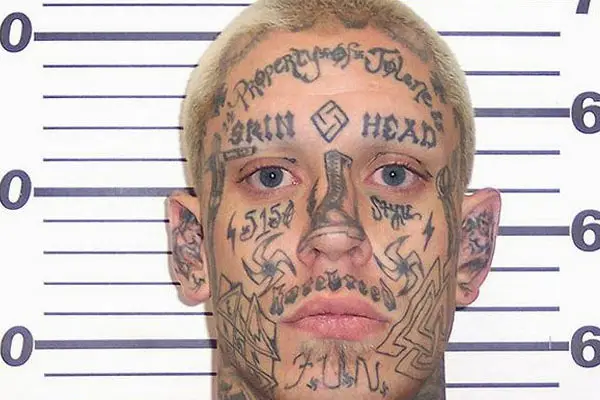 Skin Head Tattoo
Pride
Wearing a crown and a roman number above his eyebrows, the man seems to be in love with the lifestyle of monarchs.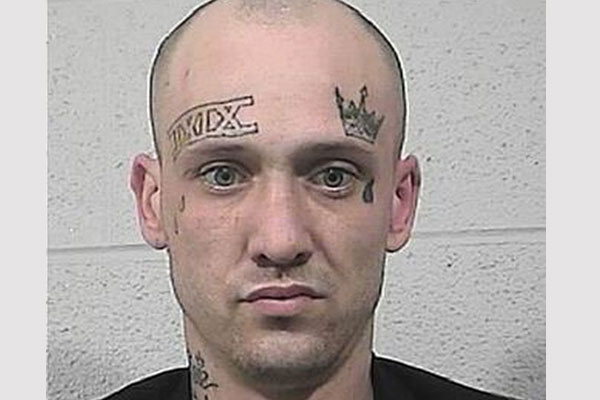 Crown Tattoo
Edgy
Get daring with this eyebrow tattoo design having pyramids on the top and bottom of the eyes.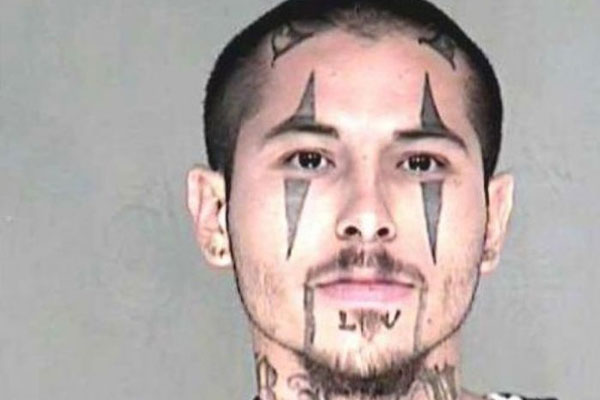 Tear drops and lettering carved on eyelids and below it in light shade are an affirmation of this man's belief in god.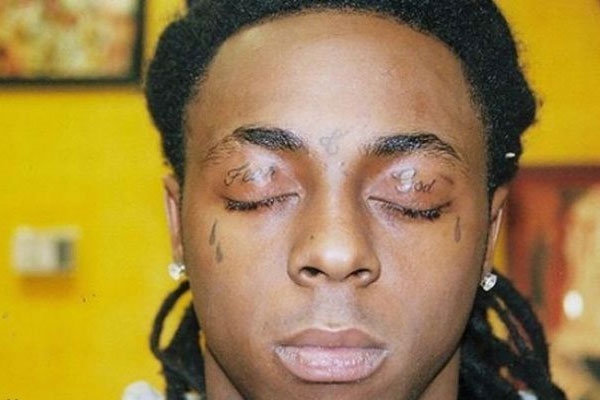 Marvelous
The face of the woman entirely covered with tribal tattoo art has a black, wavy design in place of the shaved eyebrow.