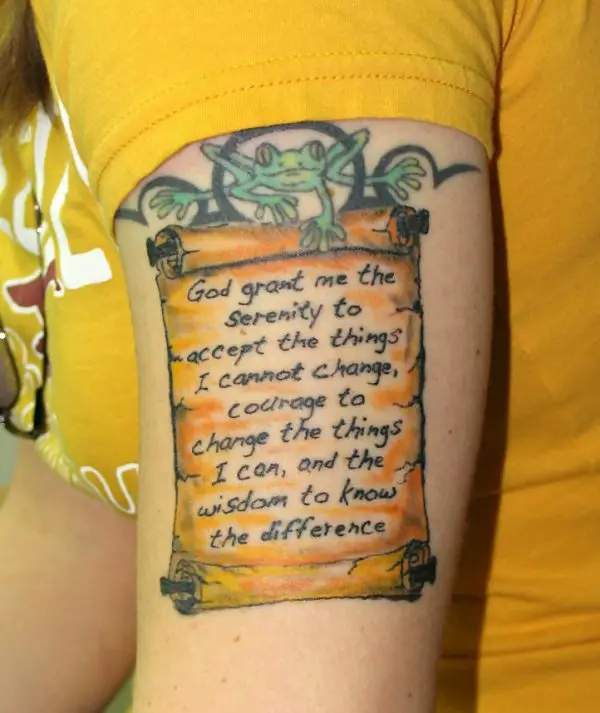 Scroll Tattoos are very impressive to look at in the very first sight.
These bring in a sense of attachment to the letters that have been written in the scroll. The letter-case particularly emphasized, while they come in the scroll. The scrolls can be tattooed using vivid colors and elegant styles. Every scroll tattoo can also include several other complementary tattoos along to go with the lettering.
Scroll Tattoos help one to fit in all the lettering on the scroll and also make it look elegant and smart with several vivid designs that emphasize the tattoo. Scroll tattoo gives a lot of space for the beholder to freely write all that he wants to and this comes in a very smart and elegant manner. The scroll tattoo lays emphasis on the right kind of lettering with very supportive background. The scroll can be used separately or can have several other supplementary designs to lay huge emphasis on the lettering.
If you like this article, you might be interested in some of our other articles on Hebrew Tattoos, Demon Tattoos, Tattoo Ideas For Girls, and Lower Back Tattoo Designs.
Serenity Scroll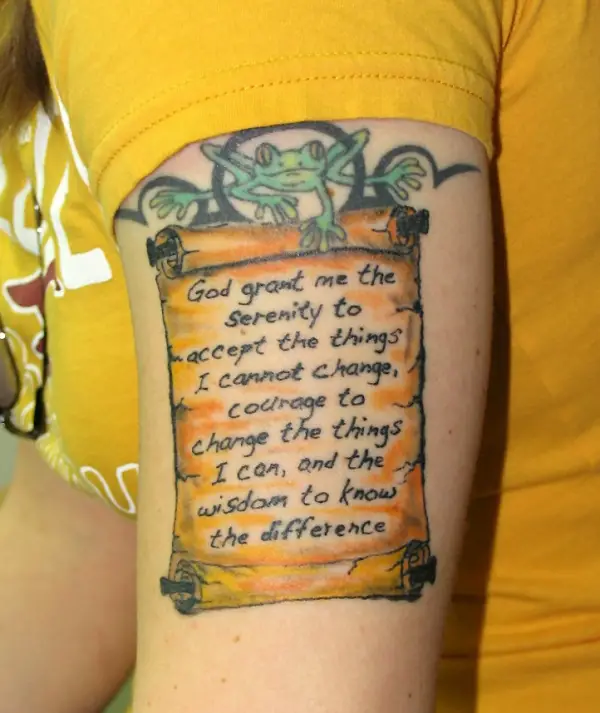 Long Scroll Tattoo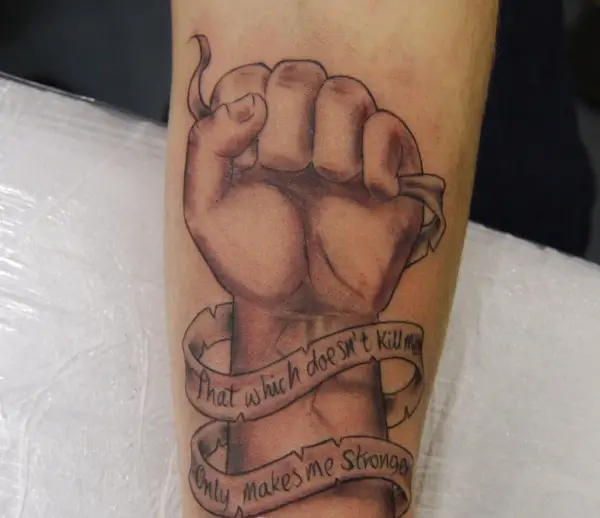 An Impressive Long Scroll Tattoo
Color Scroll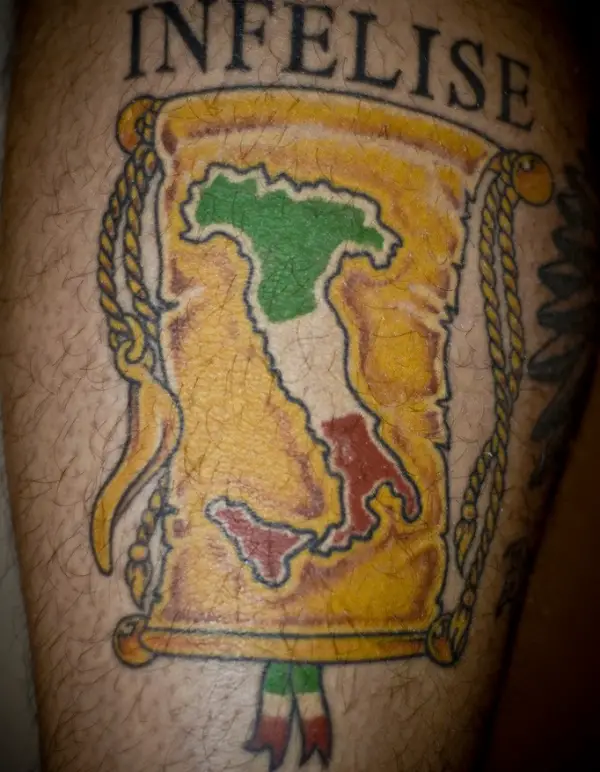 Traditional Scroll Tattoo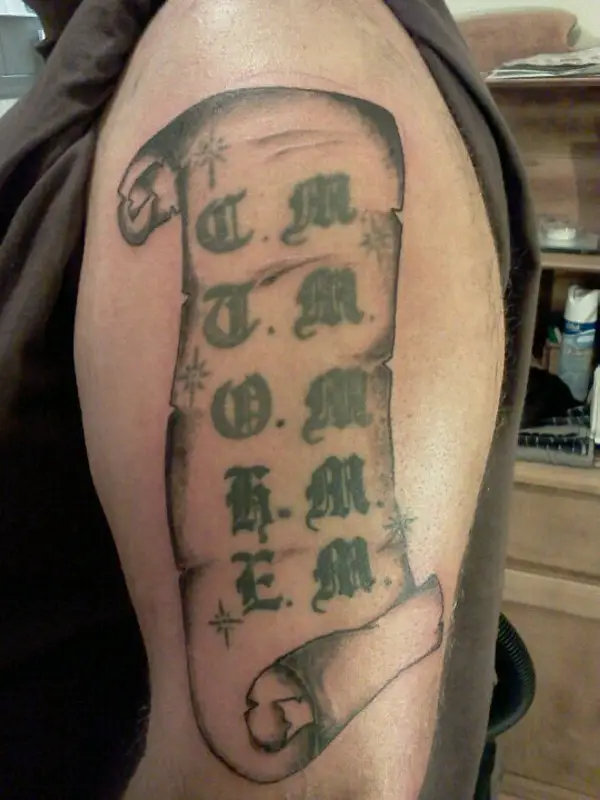 Passion Scroll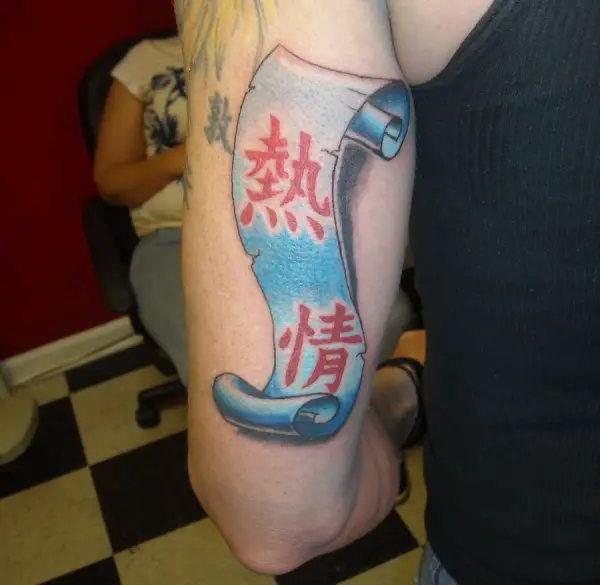 Justified Scroll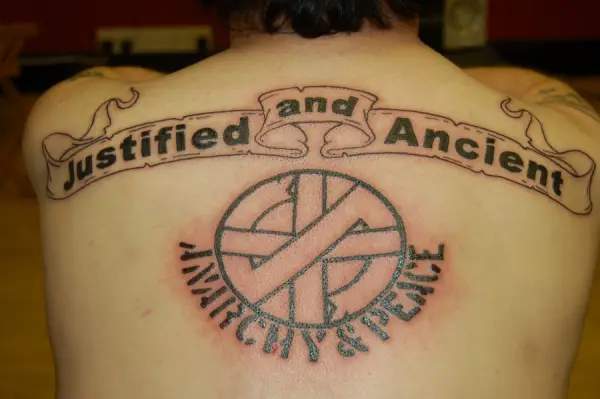 A Justified And Ancient Scroll
Swallows And Scroll Tattoo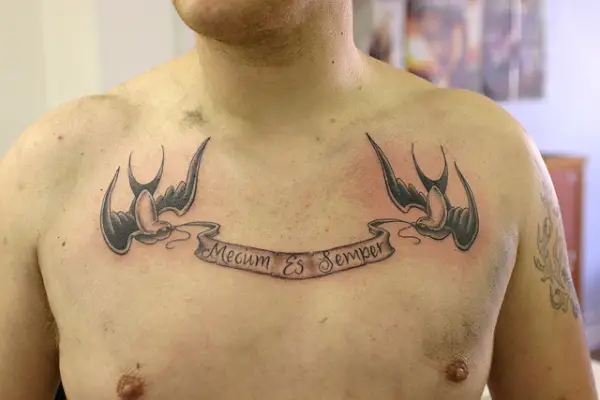 Dance Scroll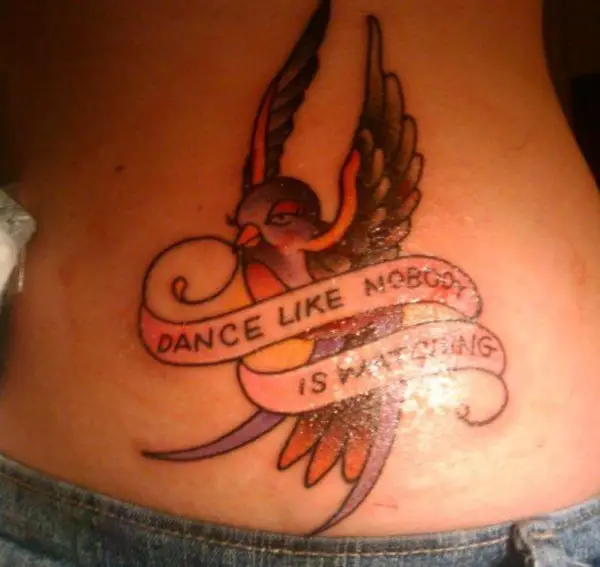 A Scrall Tattoo That Speaks Well
NAN Tattoo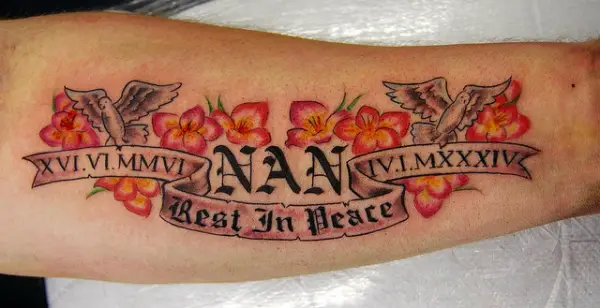 Beautiful Scroll Tattoo
Born Scroll Tattoo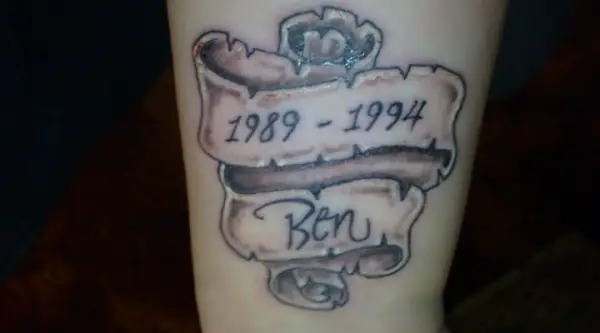 Angelic Scroll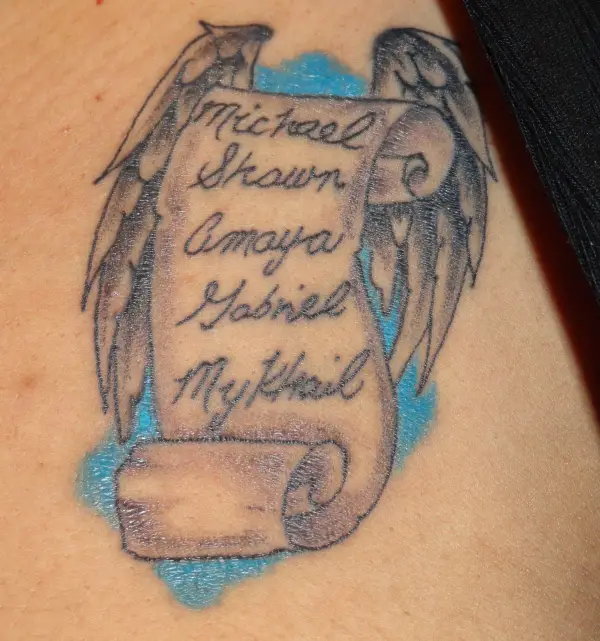 No Place Scroll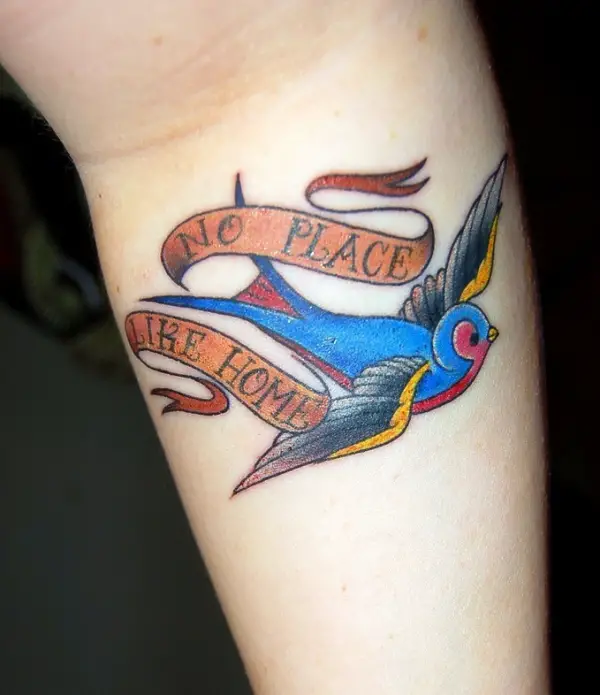 Good Words Scroll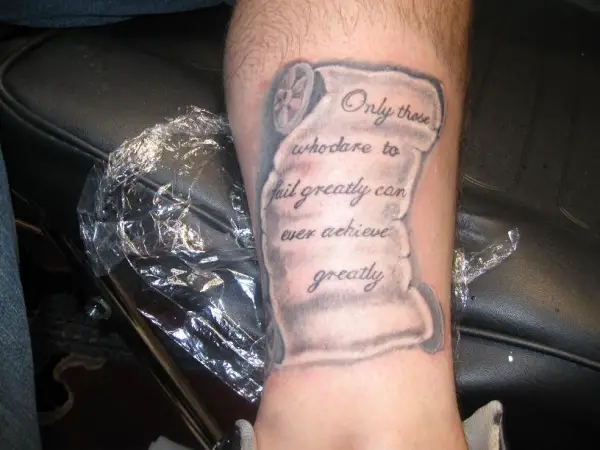 A Scroll Full Of Great Wordings
Flower Scroll Tattoo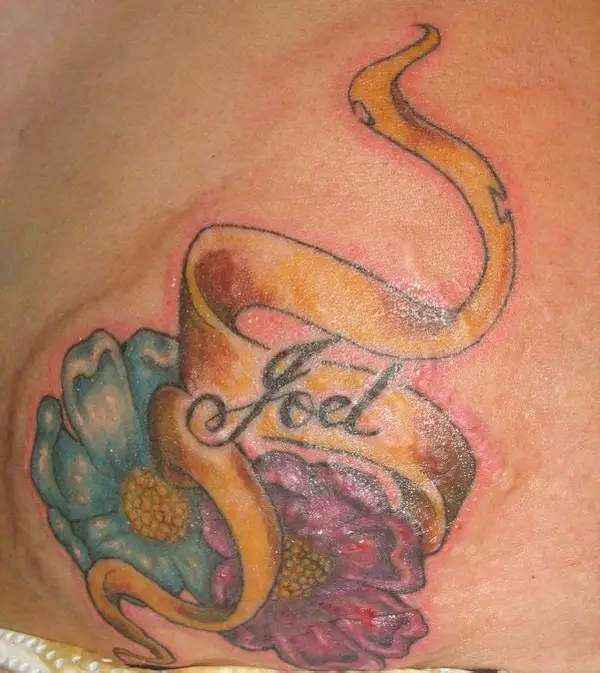 A Scroll With Flower
Heart Scroll Tattoo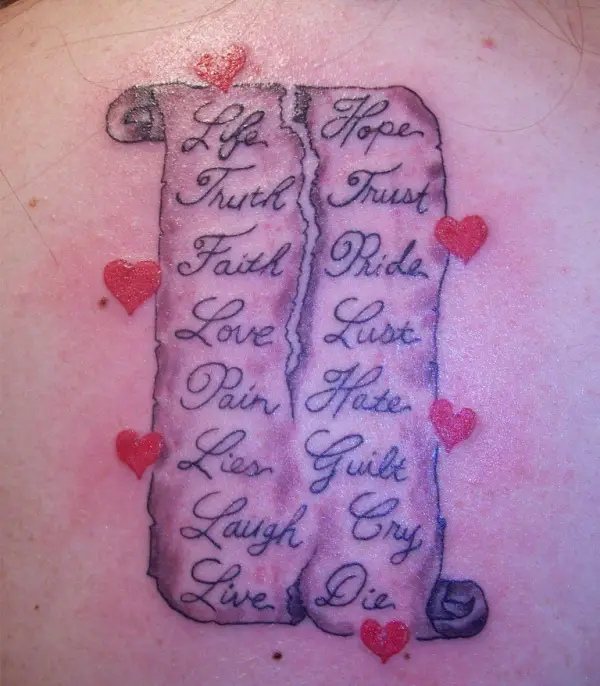 A Scroll With Surrounding Hearts
Dream Scroll Tattoo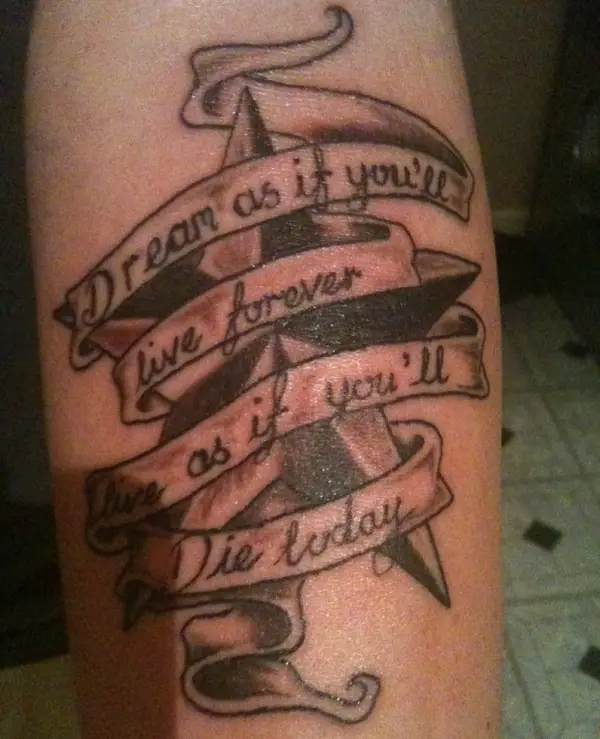 Old Scroll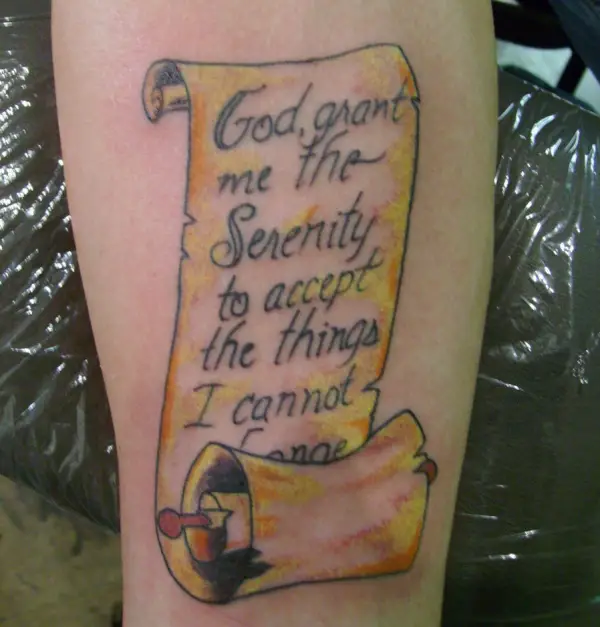 Reilly Scroll Tattoo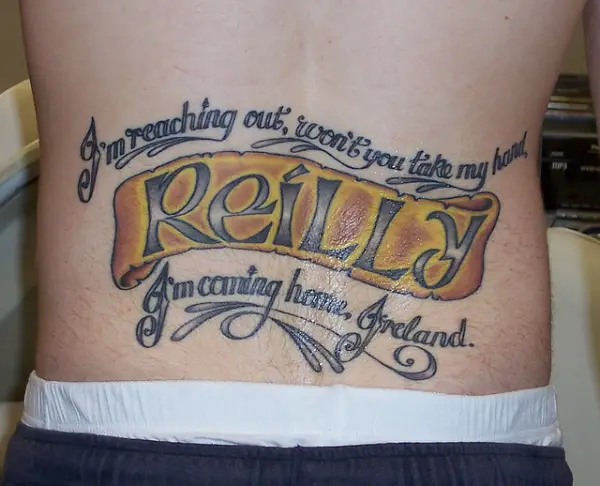 A Bold Scroll Tattoo
Cross Scroll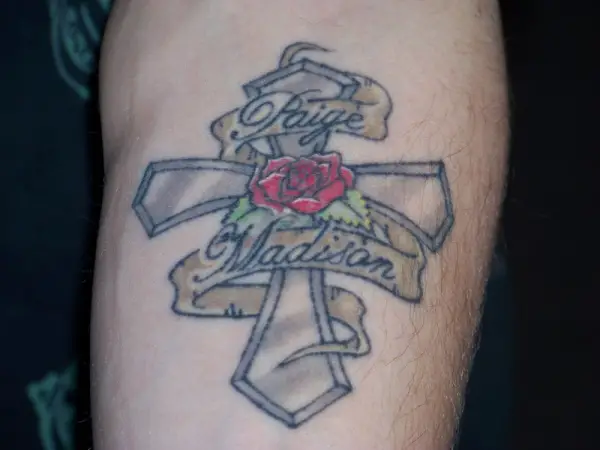 Praying Hands Scroll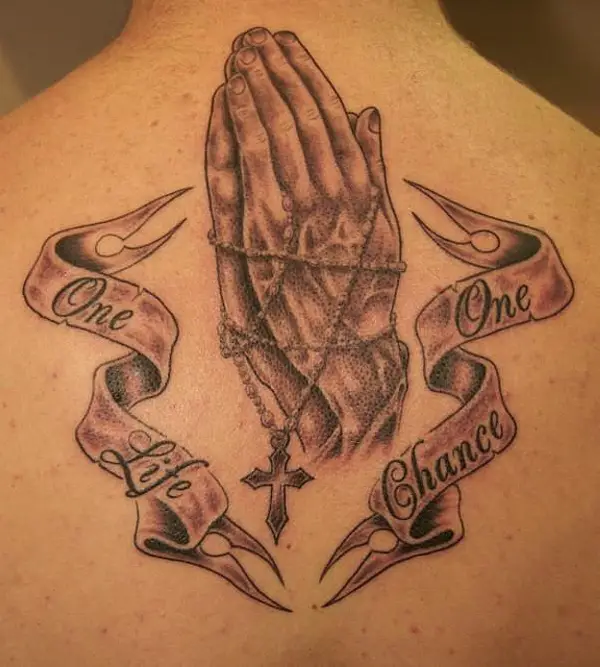 A Scroll With Praying Hands Depicting The Prayers Of An Individual