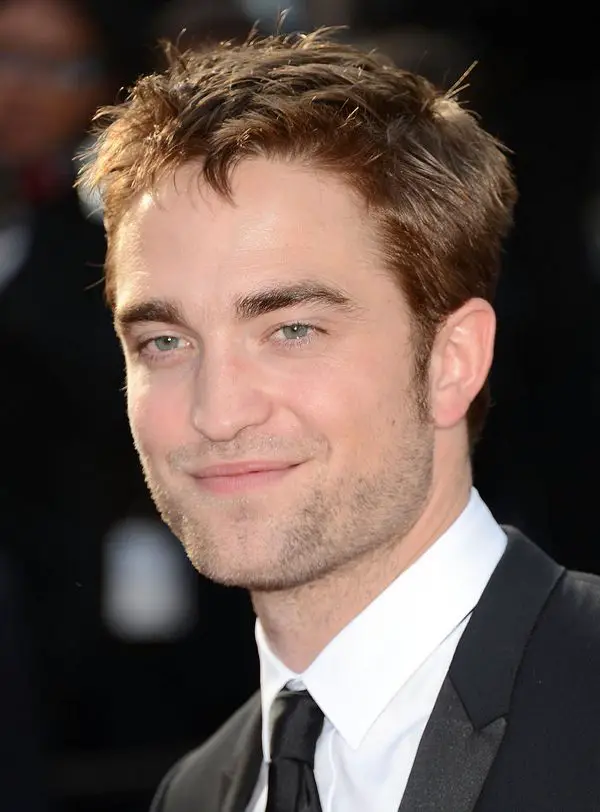 Robert Pattinson, the actor of the Twilight series of Hollywood films is a youth icon and celebrity. His role as Edward, a vampire, has not repulsed the audience. In fact, because he is shown a good vampire trying to save his lady-love from destruction, he has become a living legend of sorts. There isn't a single youngster who doesn't know about his real life and love life. His onscreen and off-screen romance with Kristen Steward, who is also his female lead in the movie, is a hot topic too.
Harry Potter and Twilight, the two iconic film series that have the minds of audiences around the world, have one thing in common…Robert Pattinson. His small but significant role in Harry Potter as the house monitor, showed him to be a promising and sincere actor. But what made him a star is his role of Edward, the good vampire, in the film series Twilight. Over the last few years he has grown to be a living legend. He is considered the most handsome actor among the present lot.
Here are 30 Sexy Robert Pattinson Pictures for you!
If you like this article, you might be interested in some of our other articles on Batman Pictures, Pictures of Famous People, Pictures of Lil Wayne and Fat People Pictures.
Formal and Good
Is this the after-the-award smile? Pattison's formal suit and tie look makes him look like every woman at the function is going to fall in love with him. The knowing smile gives him away!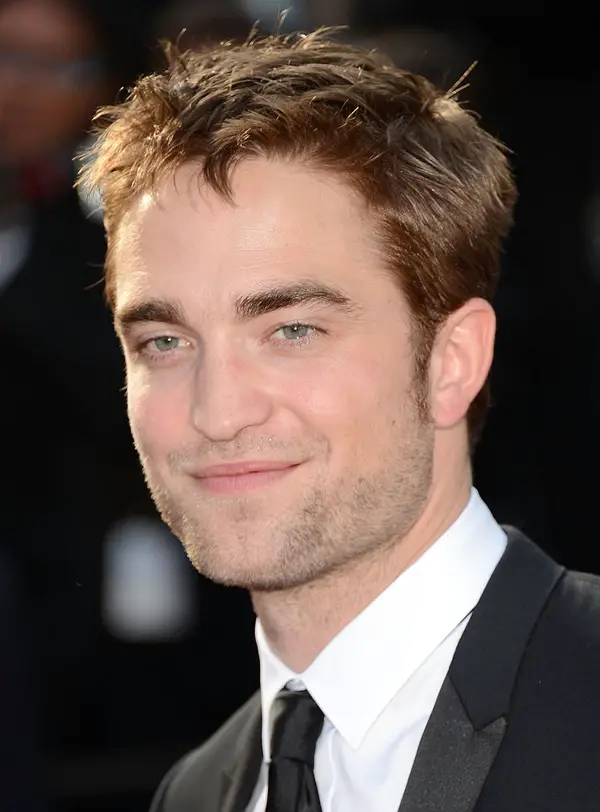 Partying Together
Pattison and Stewart are seen in their party best. Her sequined white dress offsets his dark suit to make a perfect pair. Their smiles show their joy in being together even in a crowd of fans who are waiting behind just to get a glimpse of the pair.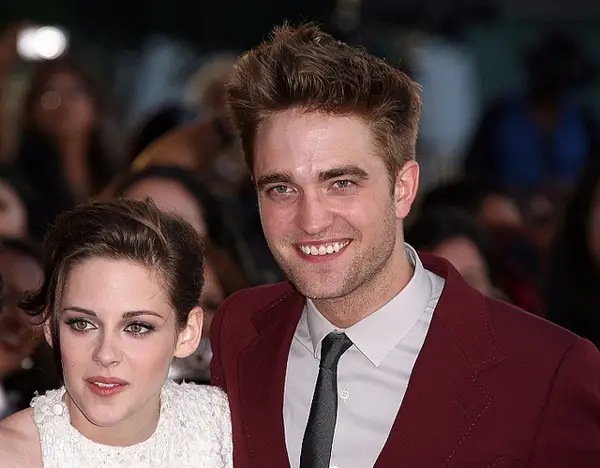 Crew Cut and Smart
Some men look superb whatever the hairstyle and ensemble and Robert Pattison is definitely one of them. In this snap he has a crew cut and dark glasses that cannot hide his inherent good looks. In fact, they have added to the usual smart look.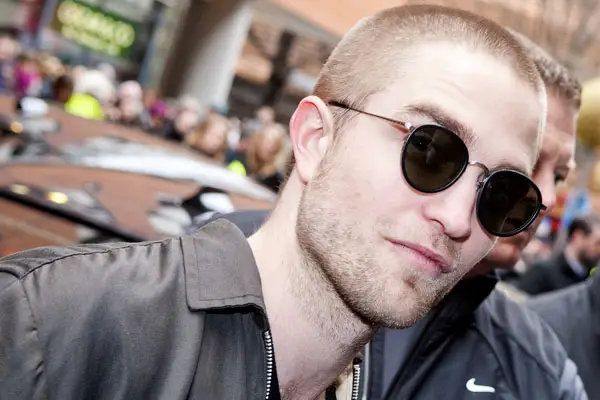 Blossoms and Love
The motif of blossoms with blossoming love is perfect. This picture with Kristen reminds one of young love and the joy of togetherness. It has a romantic novel kind of look that is irresistible.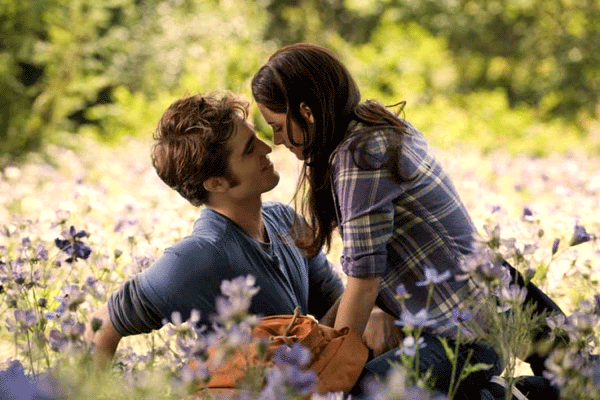 Radical Change
In this snap, Robert looks completely radical and different from his usual nice young boy image. Despite his simple white shirt, his bright reddish-brown hair combed in a rakish style make him look like his up to no good.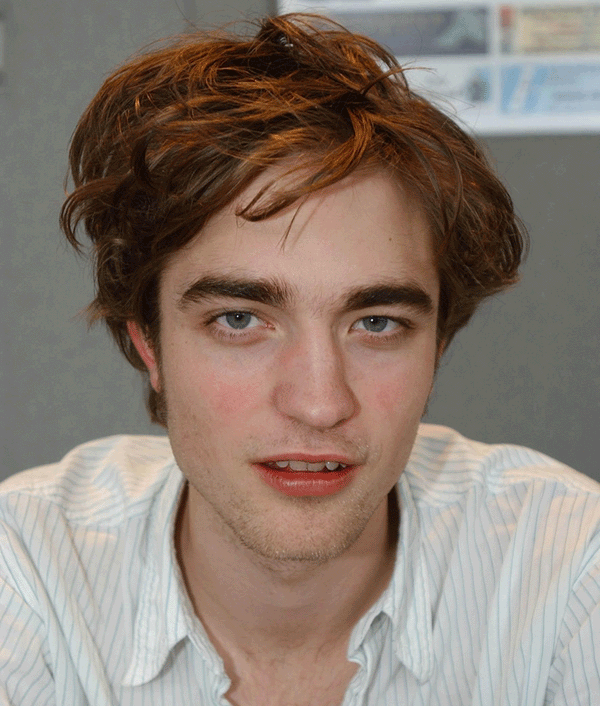 Wowwwwwwwwwwww!
Now who can resist that smile? This is a heart stealing picture of Pattison that is going to have a lot of hearts fluttering. His beige shirt, dark blazer and tie, stylish hairstyle and customary smile make him truly irresistible.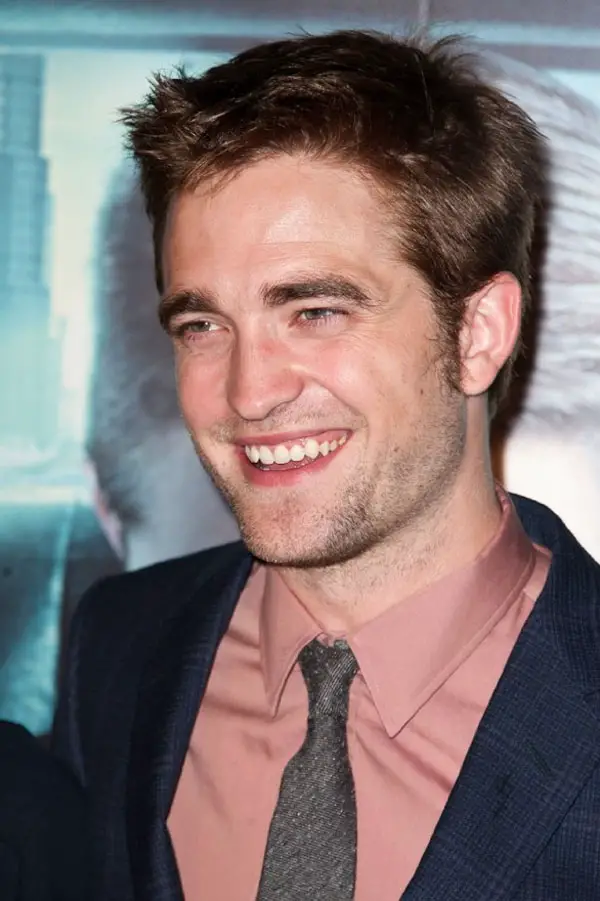 Handsome and Happening
Whether it is an awards show or a book release, a celebrity has to look good at any event. Being in the limelight Robert carries off his usual simple yet stylish ensemble of black T and brown shirt with élan.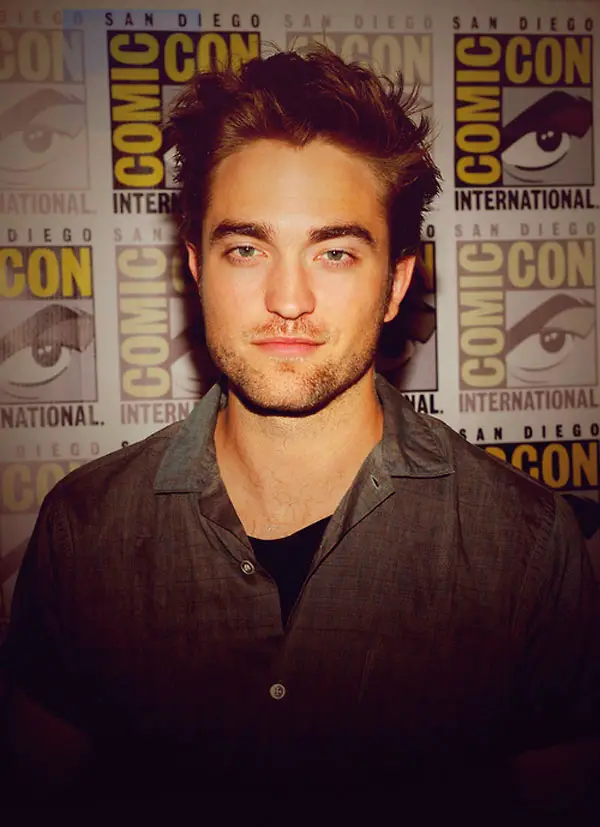 Picture Perfect
The matching black ensemble that Kristen and Robert are wearing in this picture has added to their SA in a big way. As a romantic couple known for their onscreen and off-screen love for each other, this picture has captured it well.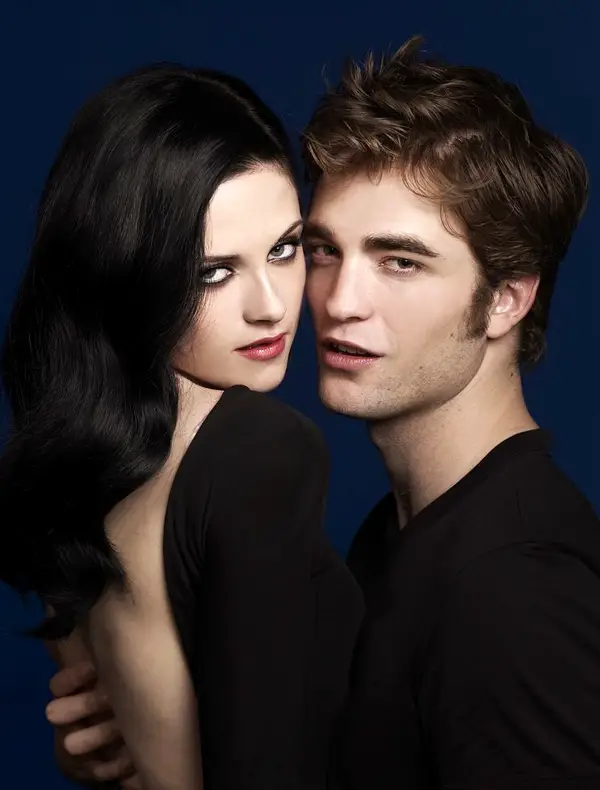 Formals Again
The dark suit and tie combo is a standard style for any formal occasion that never goes out of fashion. Pattison looks picture perfect in this photo with his usual half-shy-half-confident look.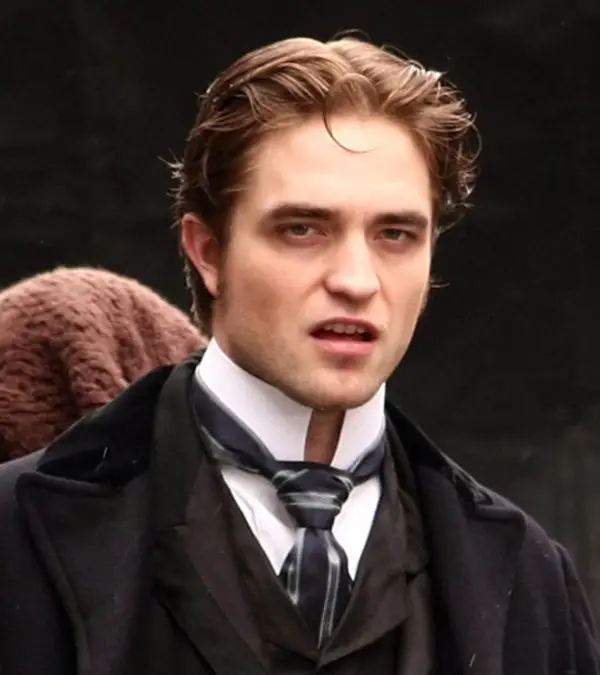 More than Handsome
Pattison is a class apart where style is concerned. The most casual outfits seem to look "wow" when he wears them. The white T, gray shirt open at the buttons and dark glasses are surely fantastic and spell outdoor shooing time.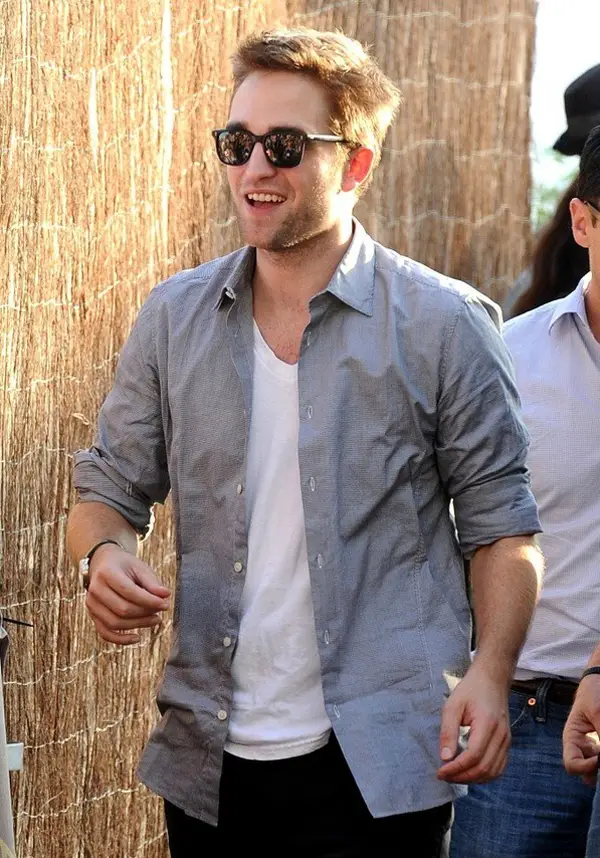 Fascinating
This close up is going to be a desktop pin-up for women between the ages of 16 and 60. The little stubble, the frizzy cut and dark shirt add a sense of mystery to his light eyes that seem to be hiding unspoken promises.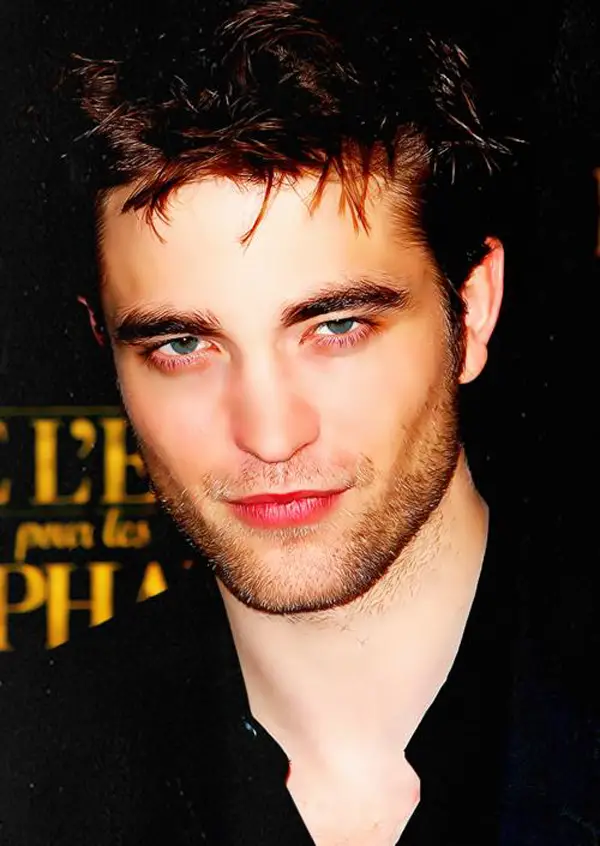 Fitting the Role
Robert is seen here with his makeup and ensemble that he usually wears as the character Edward in the film Twilight. The makeup makes him look paler with hair a darker shade of brown. Despite the vampire-like makeup, his handsome good looks show through his gray eyes and superb style.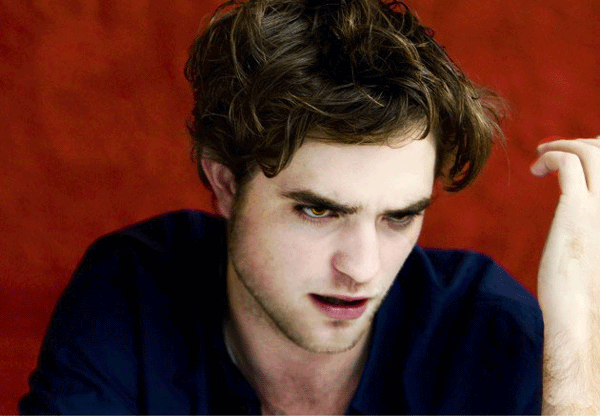 Made for Each Other
Robert Pattison is seen here with Kristen Stewart his female lead, in a scene from Twilight. Robert's characteristic tuft-like hairstyle and simple gray T cannot hide his natural good looks. His role as a good vampire has made him a living legend.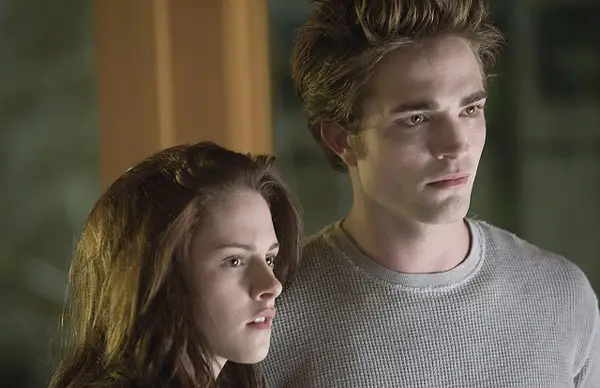 Opening Day
Any film premiere creates a flutter of excitement. The Twilight films are so popular that the premiere, when the stars are attending, is definitely a big event. Pattison look truly handsome in a formal dark suit and his customary smile is charming too.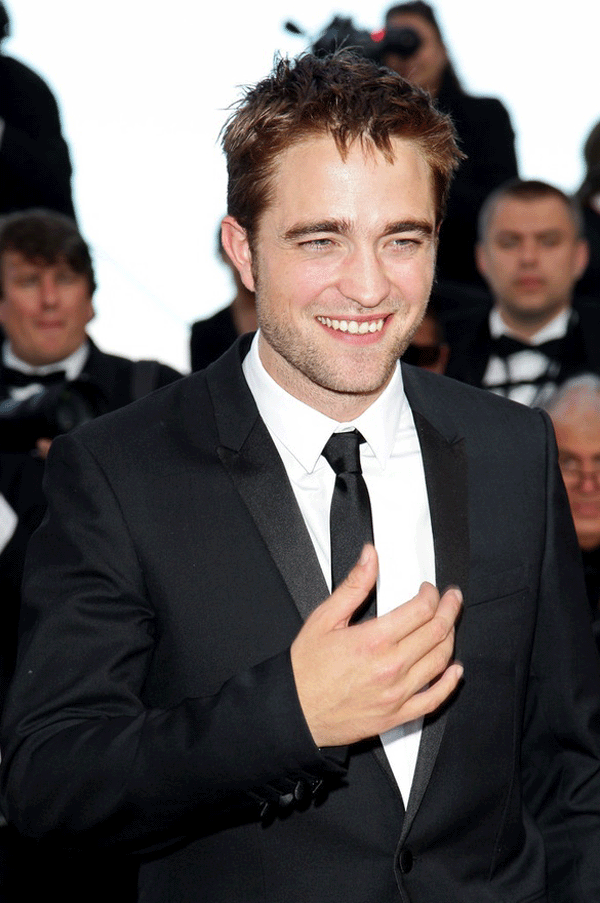 Casual Cool
When someone who looks this good wears just a light gray shirt over black T and combs his hair in waves do you think he would ordinary? No way, this is a superb picture of Robert in his characteristic semi-casual ensemble.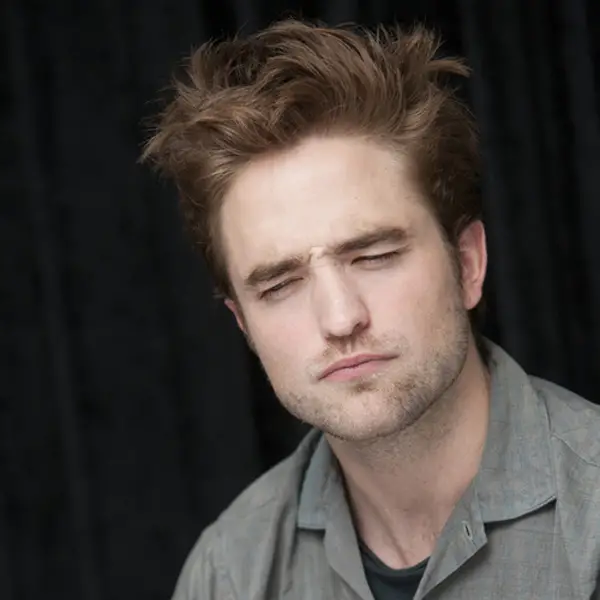 This is Class
This is a superlative picture of Pattison. The shirt may be a simple white one. But his hairstyle, with strands brushed upwards in a swirl, make him look even more handsome than he is usually is.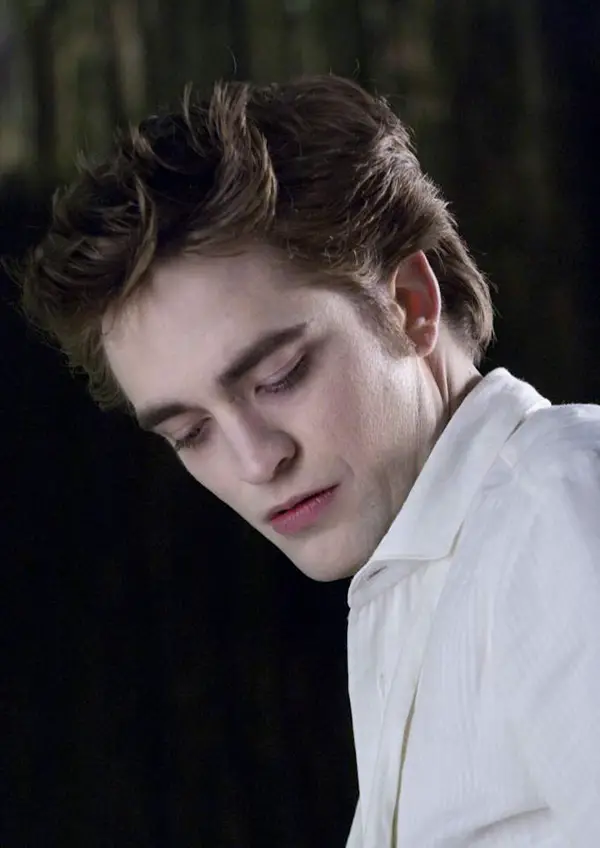 Party's Over
Pattison is all set to go home and relax after the hectic formal function he was attending. He obviously wasn't prepared for the photographer to turn up just then but who can resist clicking him.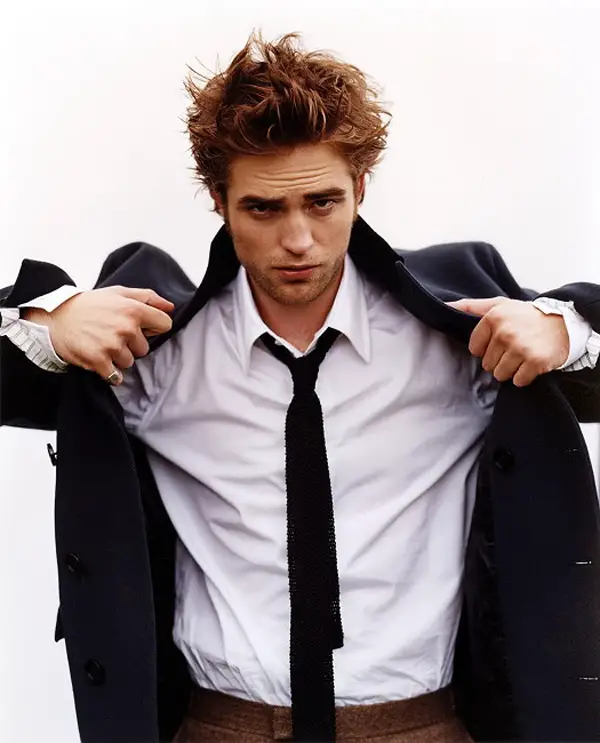 Why the Frown?
Something has upset the guy. Robert frowning face is a picture of worry. The mood cannot hide his attraction with the golden stubble, gray-blue eyes and a stylish haircut in tufts. The standard black shirt completes the picture of a handsome man.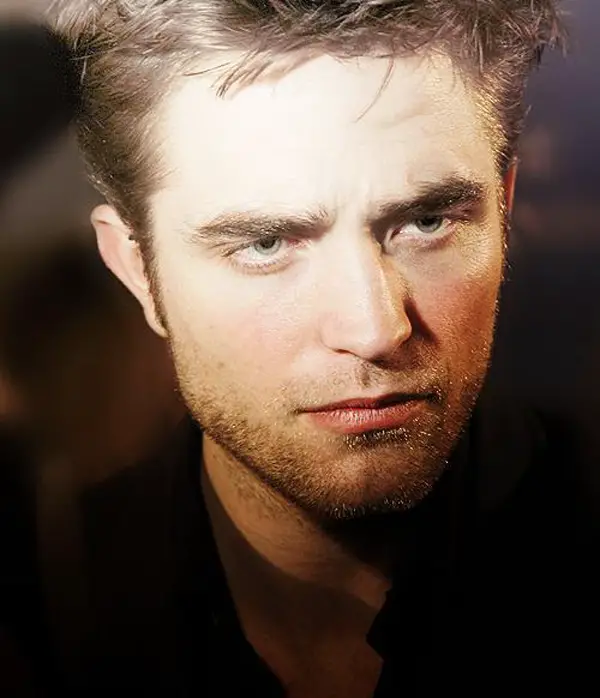 Meet me in the Fields
Pattison seems to be waiting in the fields for his girl. But who would be late for him! She deserves to be usurped, doesn't she? He looks too good to be true, like an Adonis who has just come down from the heavens for a break.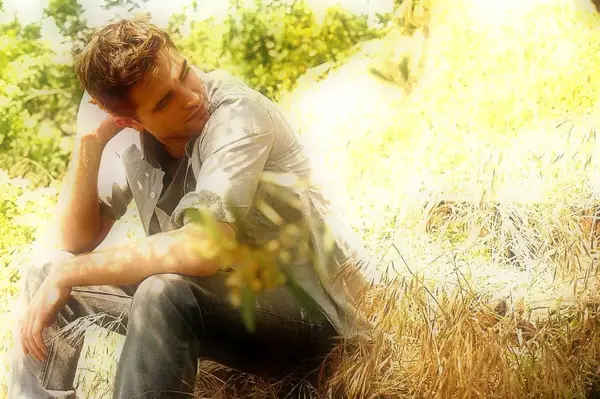 After the Party
There is a time when you want to get away from the crowd after all the partying is over. Being constantly in the limelight can be tiring. But despite his slightly tired look, Pattison still looks superbly handsome.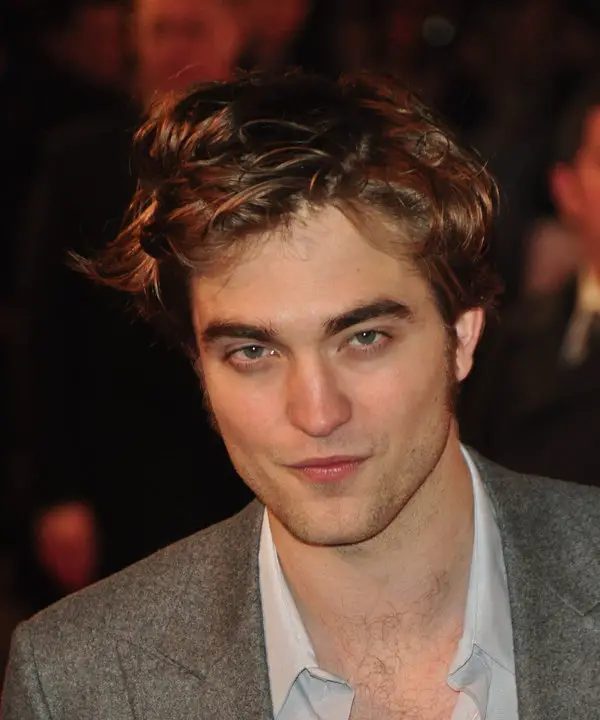 Party Time
One celebrity is a bonus. Two celebrities are a bonanza. Both the gentlemen look superb in their dapper all black ensemble. The confident smiles would bring on the party spirit without further effort.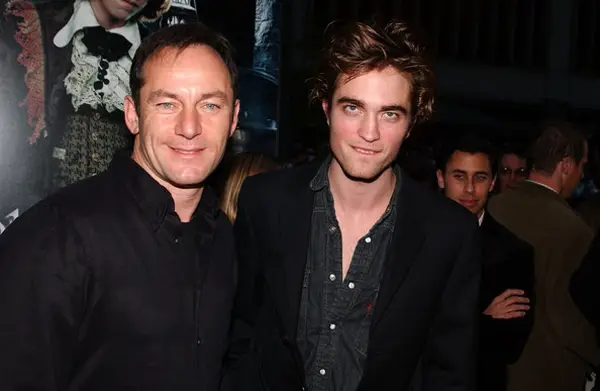 Comic Relief
Actor Pattison has superb style even when he is being funny. This picture shows him in simple white shirt and dark jacket yet he exudes a sense of style that is characteristic of him.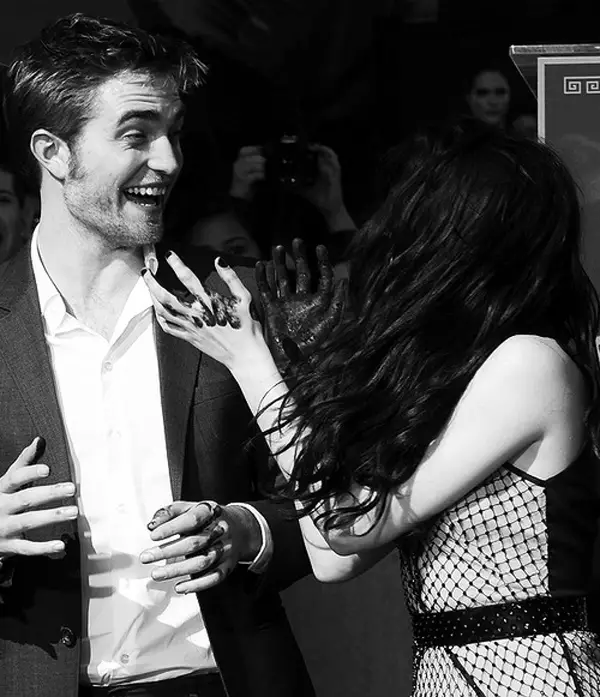 Black and White
There is no better place to click a picture of a celebrity than outdoors. This is a rare picture of Pattison with him in a young boy-climbing-trees mood. But a handsome man would look handsome anywhere and everywhere.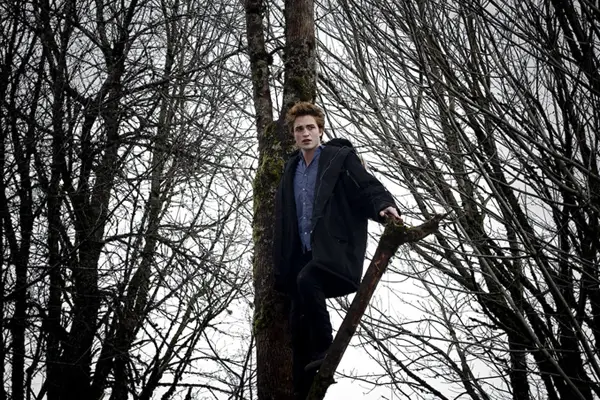 For the Fans
With a mike, and looking irresistibly handsome in his dark ensemble, Robert Pattison doesn't even need to speak before women will swoon before him. His voice is just the icing on the cake.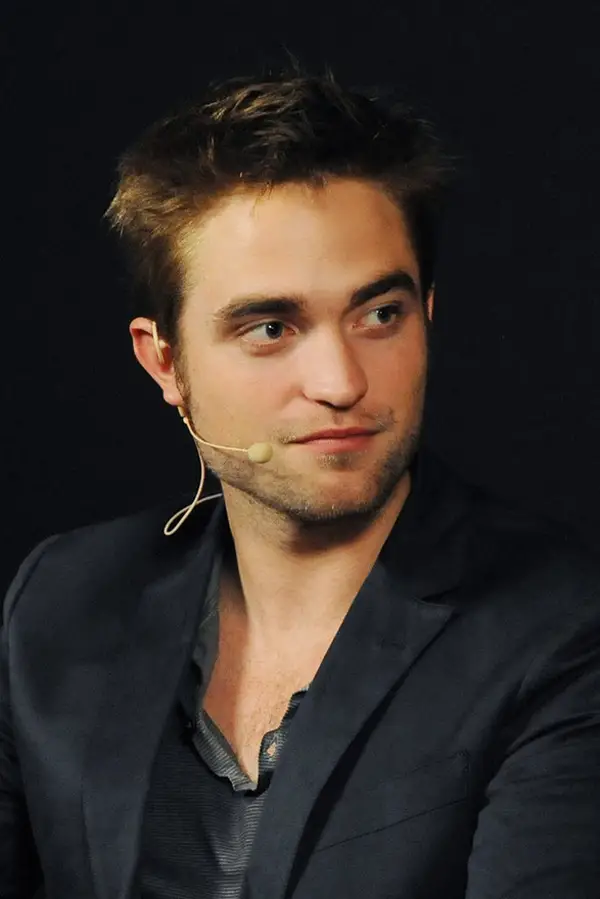 Talent Personified
Pattison in his role as the house monitor in Harry Potter films showed his superb talent. This picture shows him in the film costume of black and yellow waving a magic wand. But his real self, that is the understated good looks and personal style, cannot be hidden. Nor can one miss his ability to emote through his eyes and body language.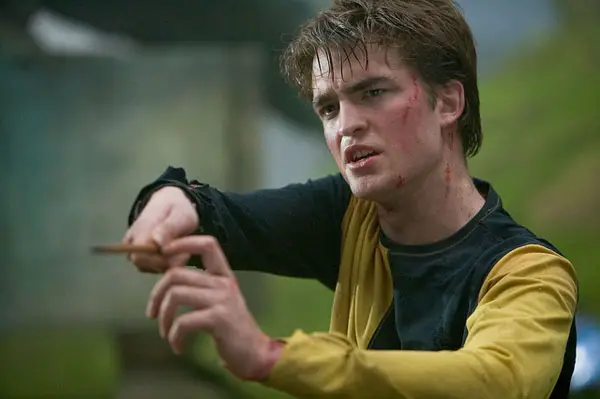 Summer Romance
Robert and Kristen are seen enjoying summer sunshine among flowerbeds that seem to approve of the romance in this midst. This is a picture with a promise of togetherness, love, caring and sharing.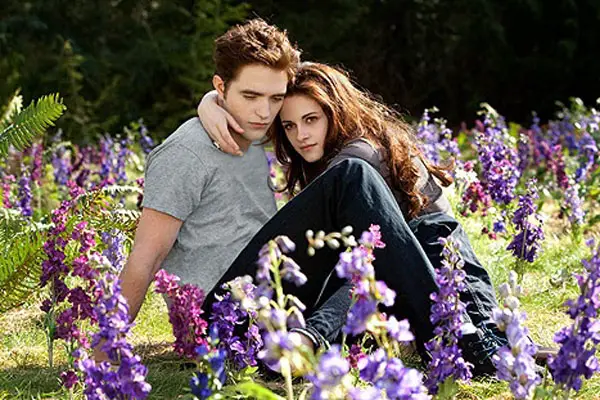 A New Look
Everyone wants a change sometimes. And celebrities must need a change even more so with their schedules. Pattison looks trendier with the designed T instead of his usual plain ones. The brown shaggy hairstyle and hooded jacket is a great combo.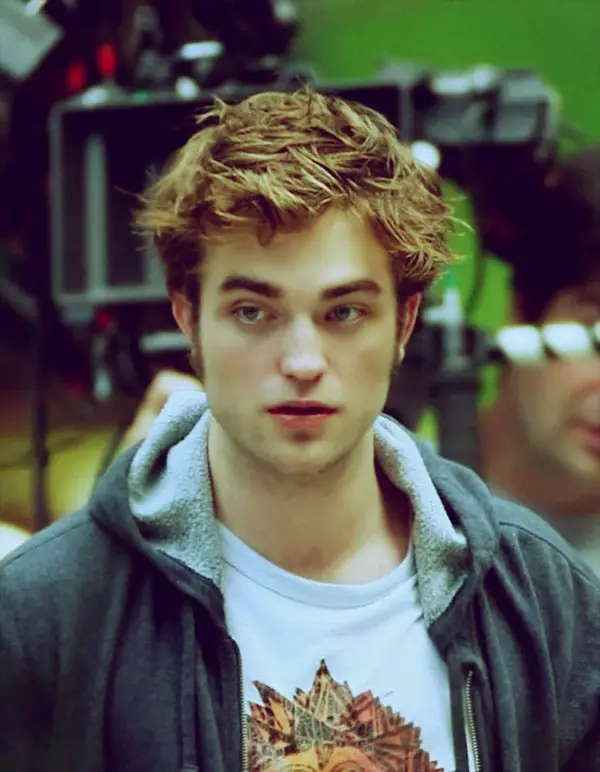 Smile Please!
Is there a challenge in those eyes? Would we dare to criticize? That's crazy, this is a wonderful picture of Pattison with that pseudo calculating look. The distressed jeans and T look great on him because black seems to be the color that shows off on him.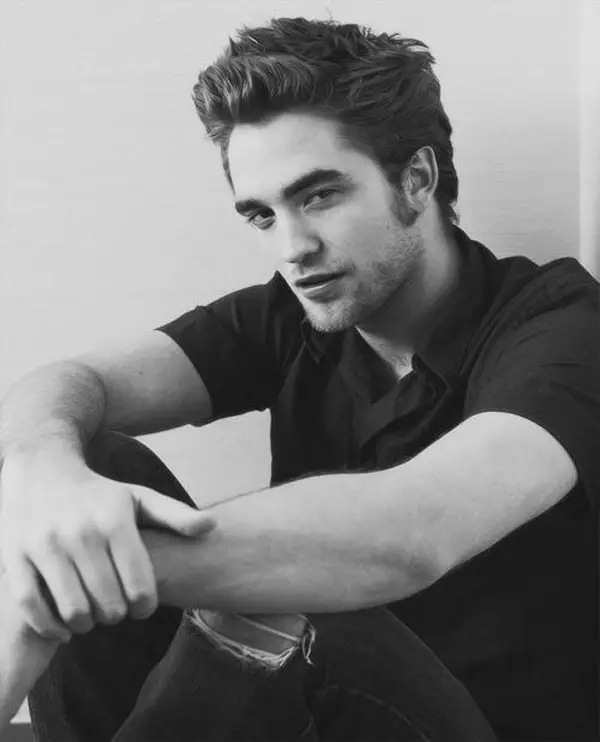 Man is He Super!
Twilight is the most celebrate series among Hollywood films and Robert has carried off his role with superb style. This is a great picture of him with bare torso. Those dreamy eyes seem to hide a secret for sure.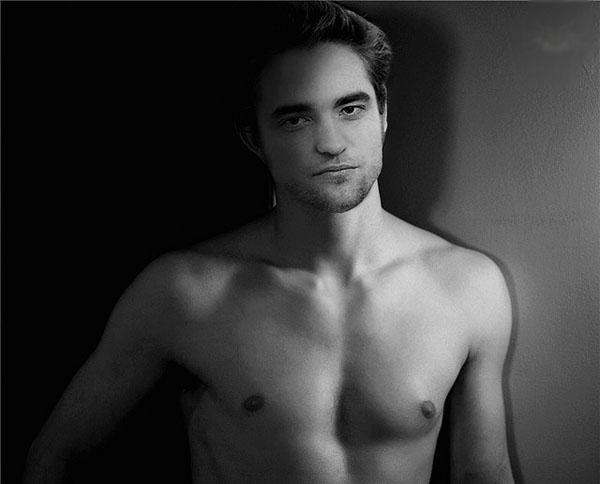 New Wave
Although the customary simple shirt motif is still present, Robert sports a very trendy hairstyle with a shaggy look. His serious demeanor makes one wonder whether the change is bothering him. Don't worry RP, you look superlative!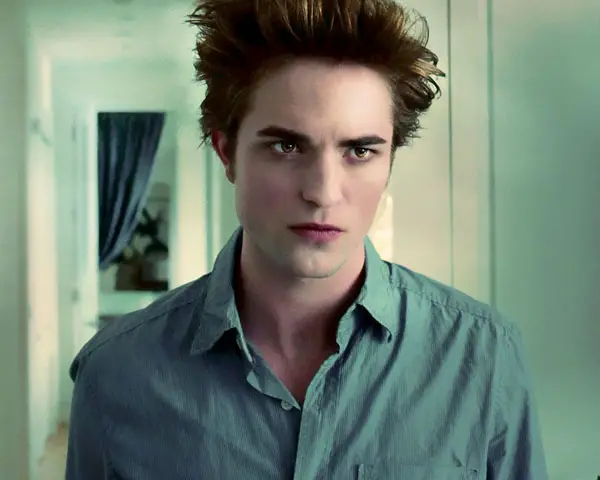 New Wave