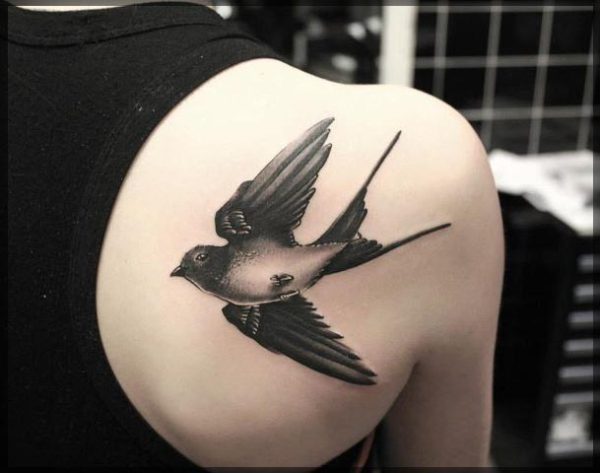 Tattoos are a very popular concept amongst youngsters and adults alike. Many celebrities and even professional people sport a variety of designs that suit their personality.
There are several themes and stories behind everyone's tattoos. People like to get tattoos for a variety of reasons. Some do it as a style statement, some do it to seek attention while others do it just because they love the idea of tattoos. Tattoos can be painful but at the end of the day, its all worth the pain. Below is a range of pretty tattoos that you might have seen on people in real life, sometime or the other.
If you like this article, you might be interested in some of our other articles on Sister Tattoos, Shooting Star Tattoos, Rib Cage Tattoos, and Tribal Butterfly Tattoos.
My Ink Tattoo
The black ink bird on the shoulder is a cute tattoo that signifies someone's free spirit.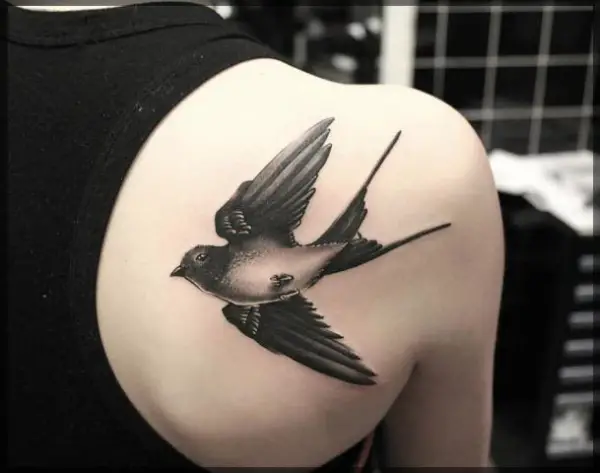 Black and Grey Rose
This black and grey rose is a symbolic representation of the flower of love, a perfect shade for people who are into rock music.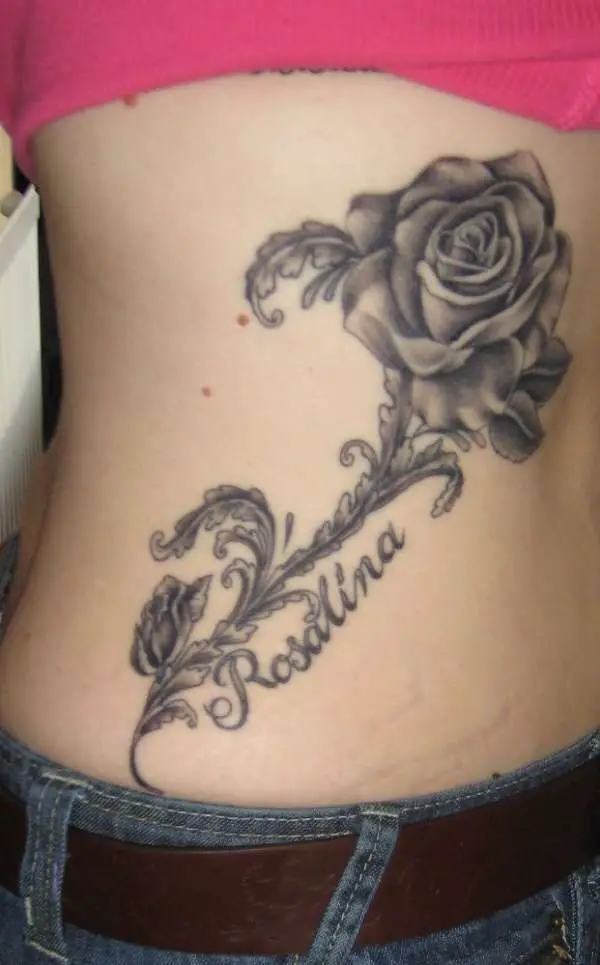 Dancing Tattoos
If you'd like a funky image to jazz up your style, a dancing tattoo is the perfect symbol.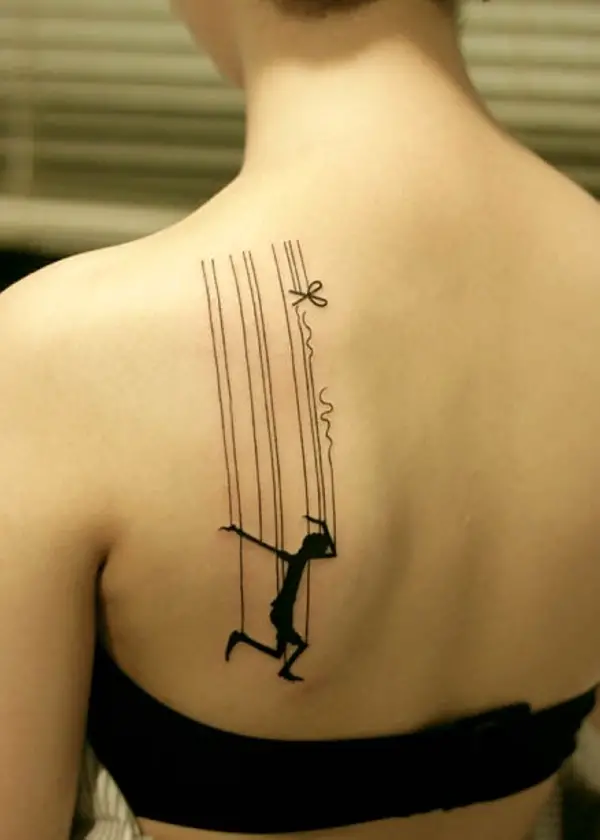 Black Birds
An array of black birds can make you look mysterious and stylish at the same time.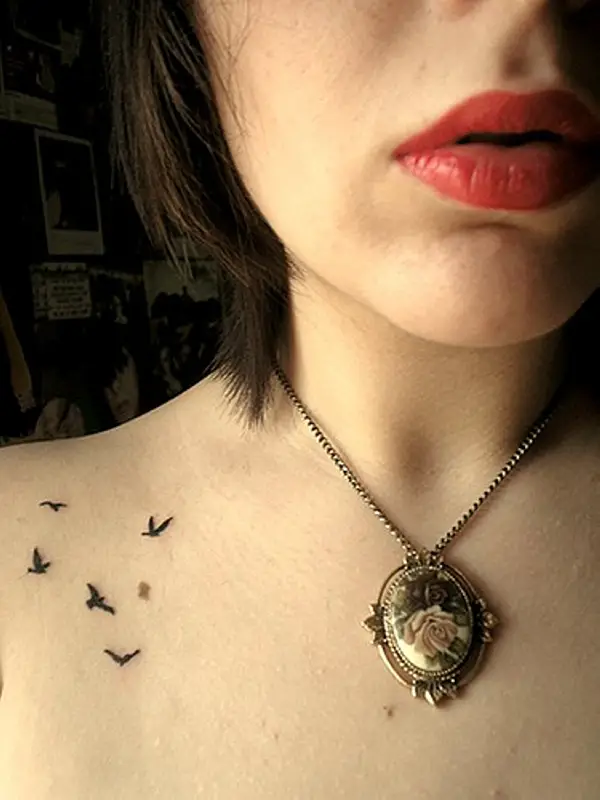 Lovely Lady Tattoo
Get inspired by this lovely image of a pretty lady with flowing hair.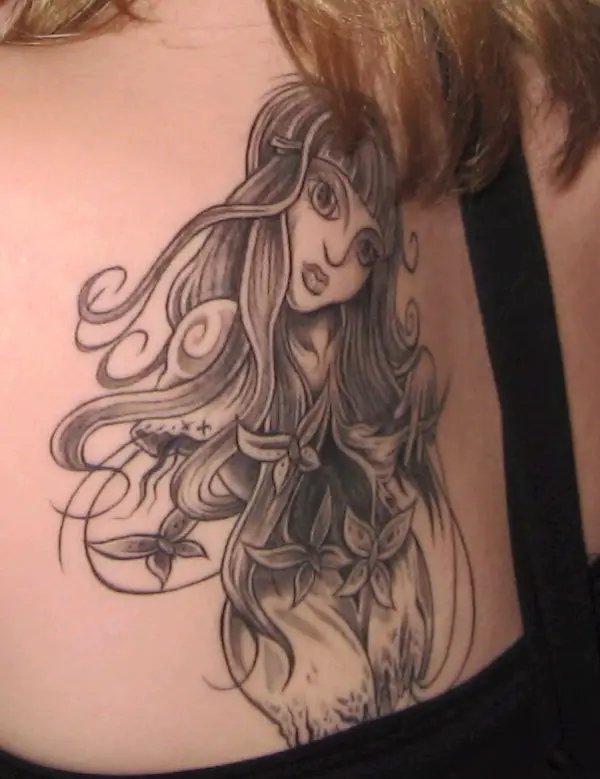 Chest Tattoo
The bird on the chest is the perfect representation of a man's free soul.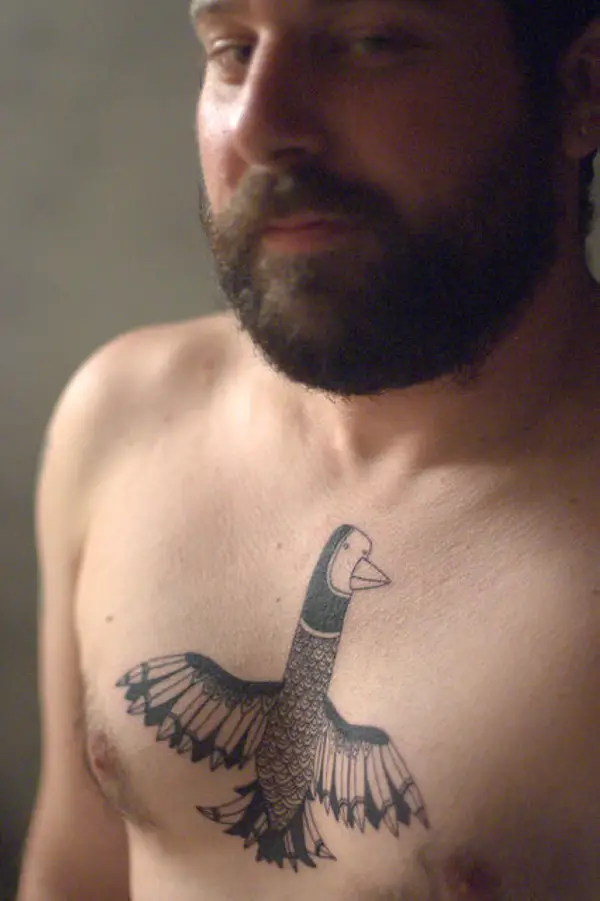 Cherry Blossom and Virginia Creeper
Anklet tattoos always look good and a creeper plant makes for a great ankle design concept.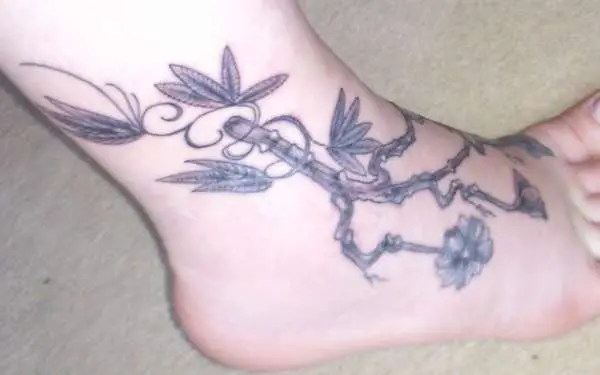 Cherry Blossom and Virginia Creeper
Circus Bear
If you like the circus, this cute bear tattoo can be just the thing for you.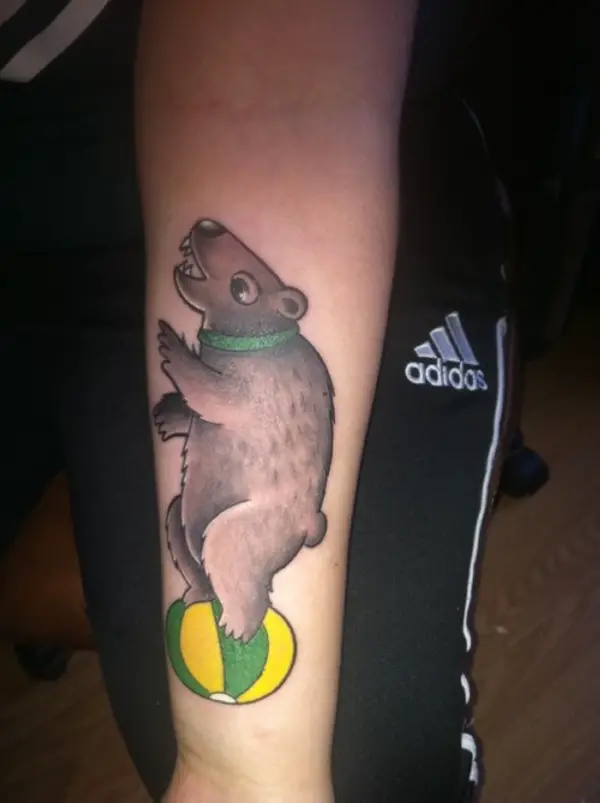 Babelfish Tattoo
Babelfish are cute looking creatures so they obviously make for a sweet tattoo design.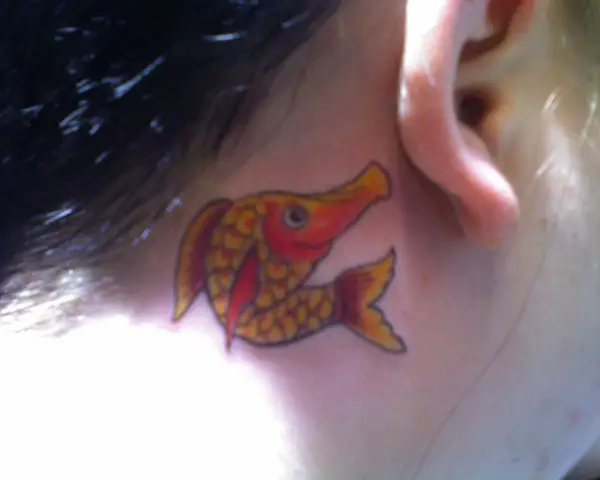 Orange Roses
A link of orange roses look great when placed on the lower back. A touch of romance and art.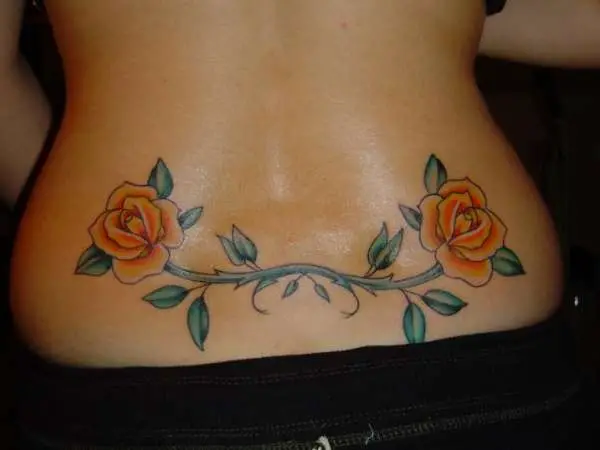 Pretty Panda Tattoo
If you think Pandas are cute, get them tattooed to your wrist and keep them close to you.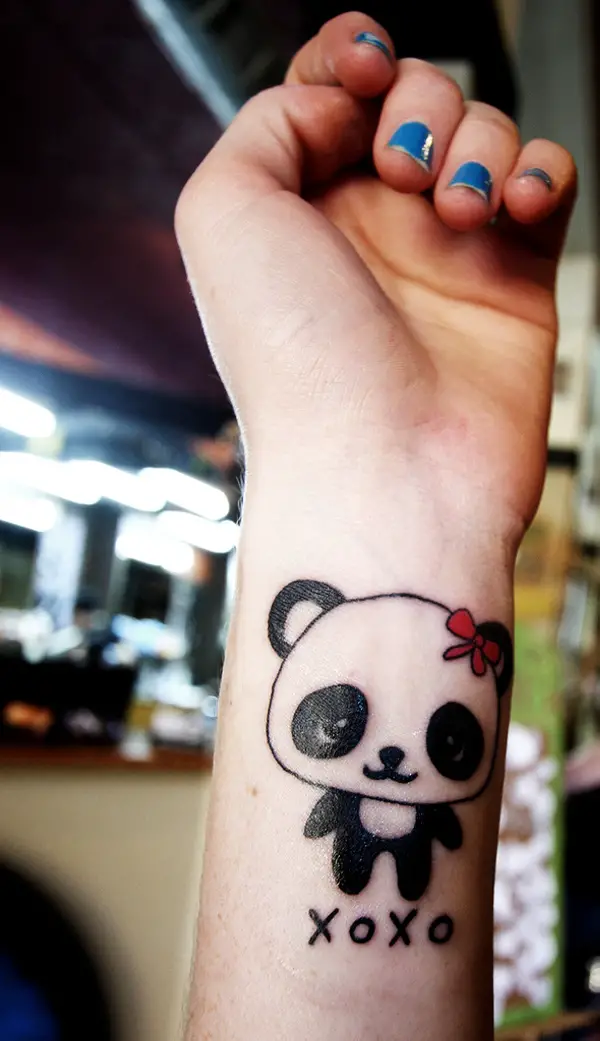 Two Butterflies
All girls like butterflies and colorful butterfly tattoos double up as the ideal design for some people.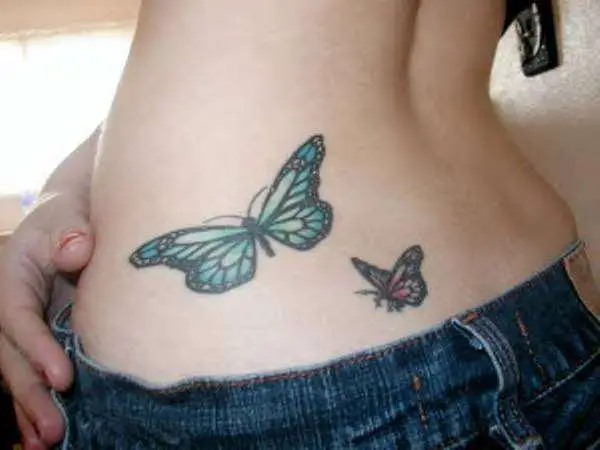 Valentine Tattoo
If you are a strong believer in love, a couple birds on your feet can tell a sweet and romantic story.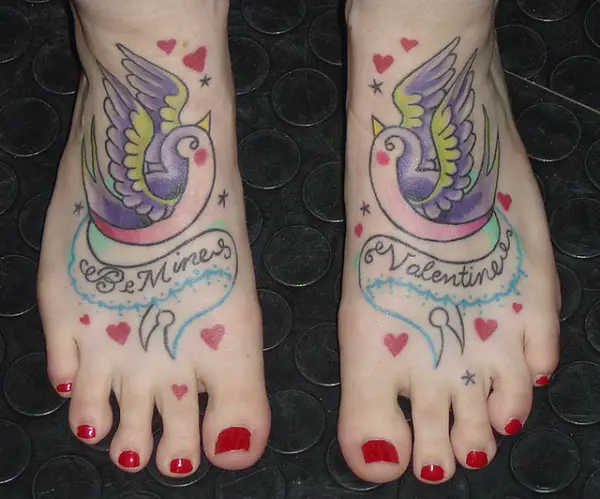 Rufous Hummingbird
A hummingbird by a tree can be a nice girly design for anywhere on your body.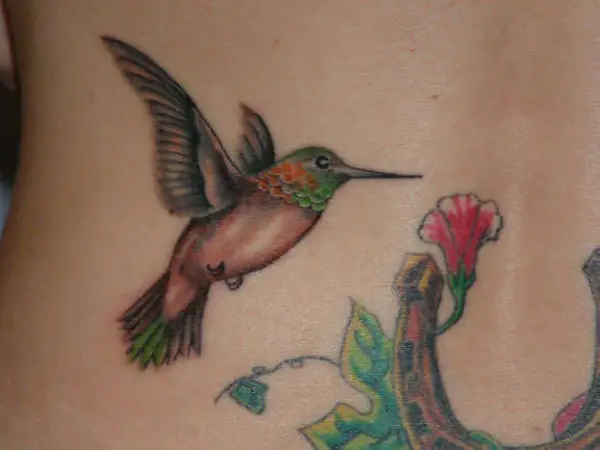 Finch and Hydrangea Tattoo
This yellow and blue styled design is a pictorial version of the real hummingbird. A real hit for bird lovers.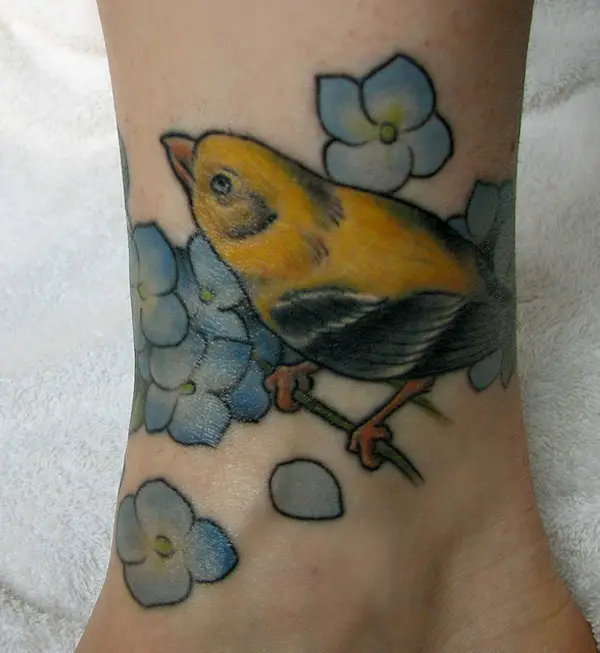 Banksy Piece
A little girl playing with hearts…it makes a great tattoo that will be loved by all.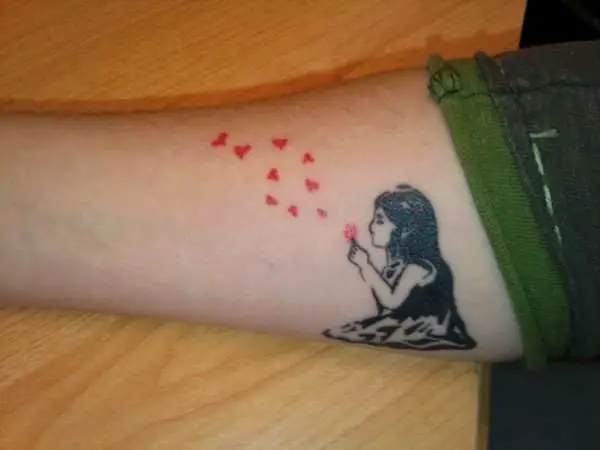 Finished Conjoined Chang Eng Tattoo
Cats in love. Or not in love. Either way, you can decide with this cute couple tattoo.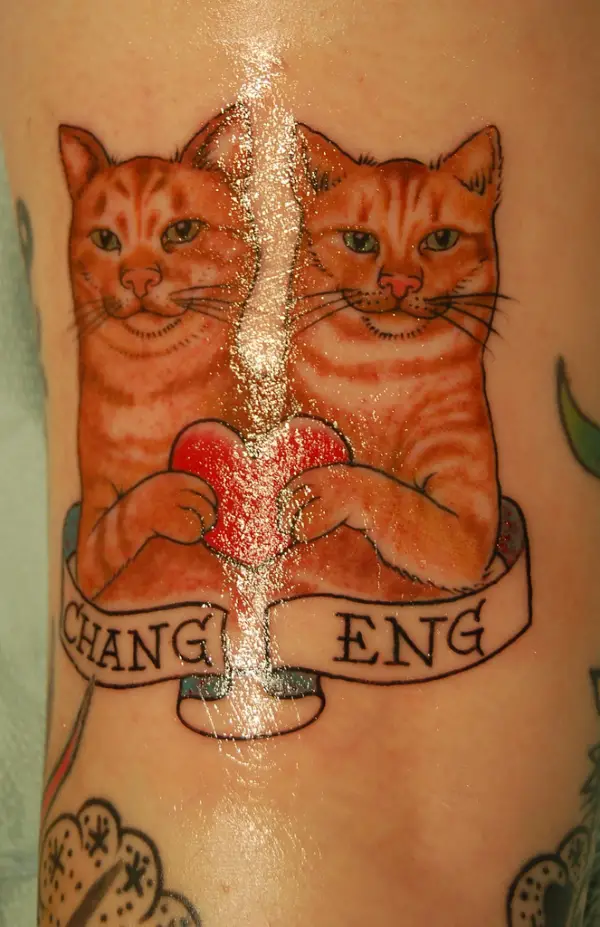 Finished Conjoined Chang Eng Tattoo
My Back Tattoo
This Alice in Wonderland themed tattoo is perfect for people who are trying to look for their souls.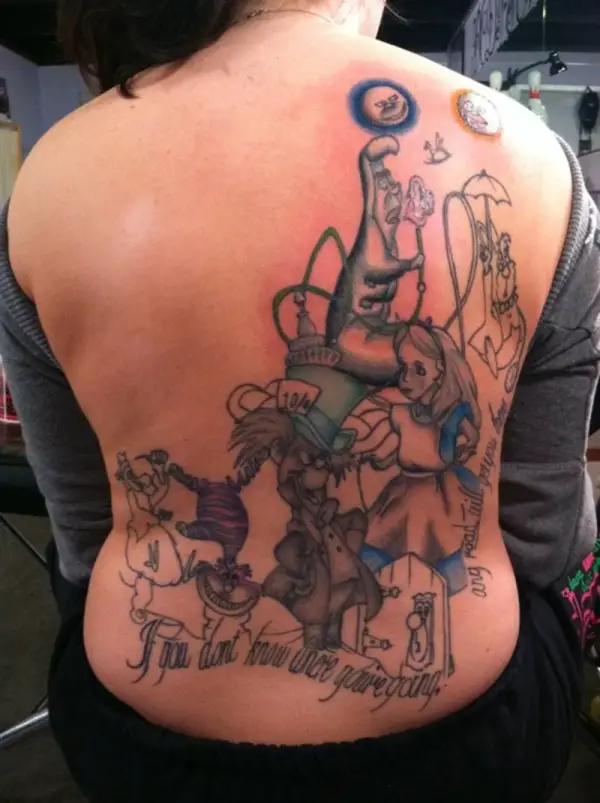 Paw Print Tattoo
The paw print tattoo is a perfect design for all dog lovers.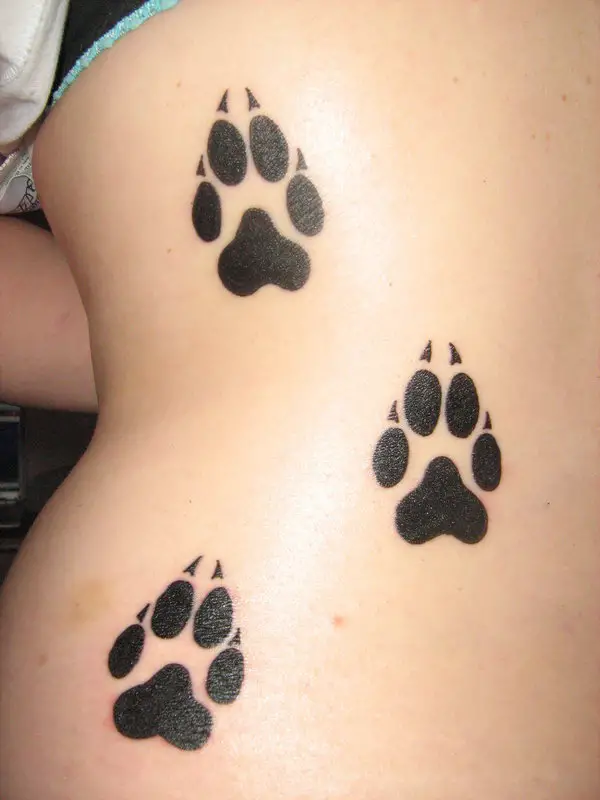 Bird Tattoo Colour Back Dark
Get a piece of nature to stick to your skin with this colorful tattoo of birds flying.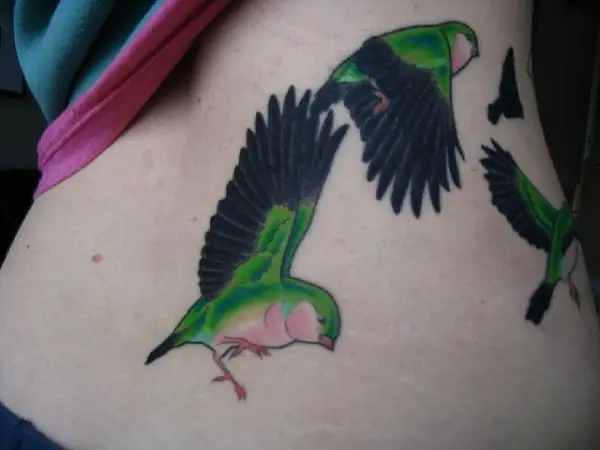 Feather A Pretty Cover Up
Feathers are often used as bookmarks and also as tattoo art for many people.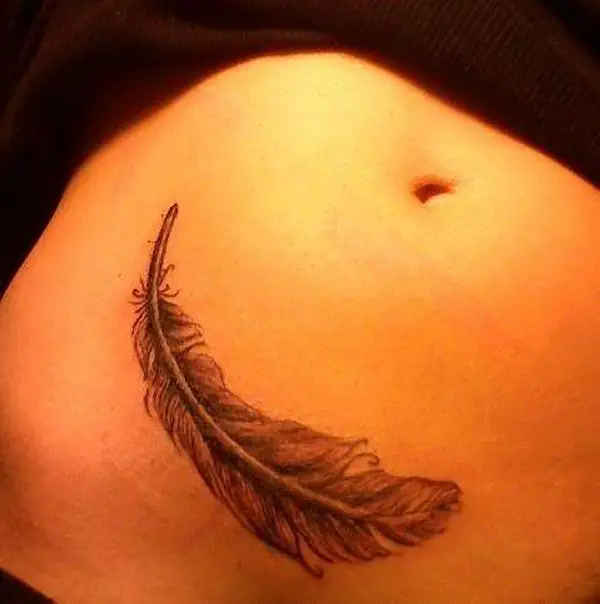 Waxy Monkey Frog
Believe that the frog is a cute creature? Get one tattooed to your skin then.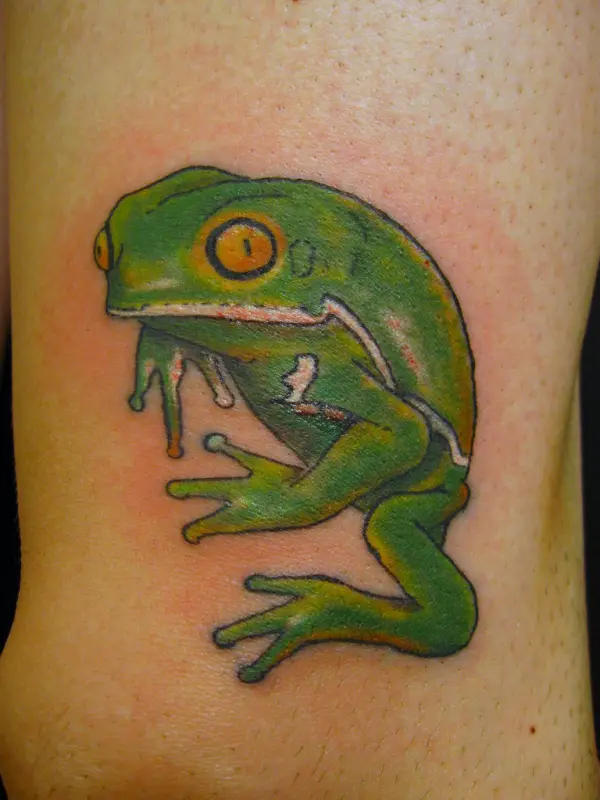 Feather and Bird Tattoo
Birds of a feather, flock together and vice versa it seems.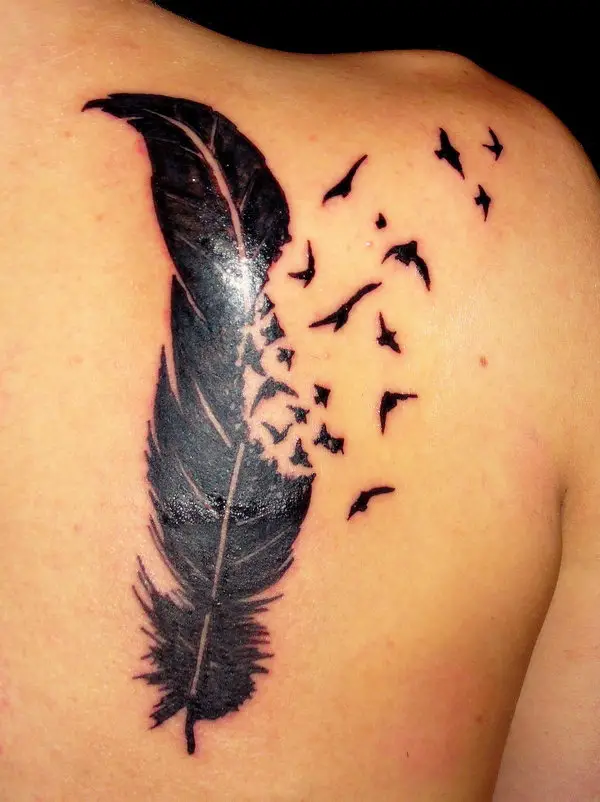 My 3 Babys Prints
This cute tattoo is the perfect way for a mother to show the love she has for her 3 children.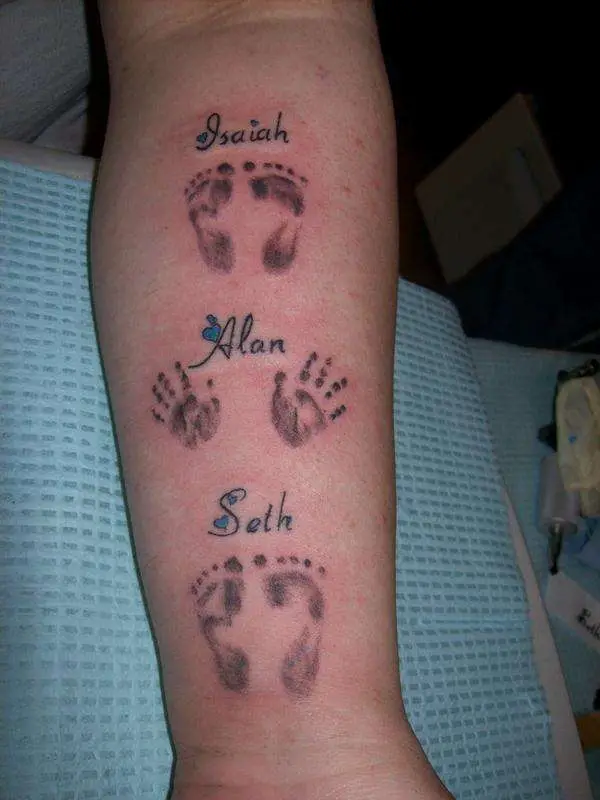 His Totoro Tattoo
If you like cartoons, this tattoo can be the perfect symbol to show it.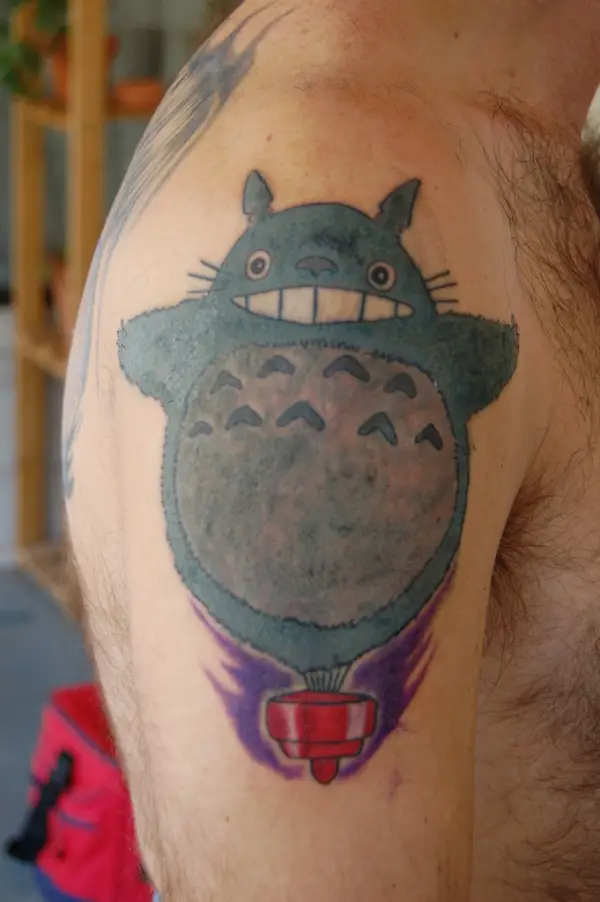 Little Star Behind The Ear
Feel like a star? Get a star tattooed behind your ear to remind you of your star quotient every morning.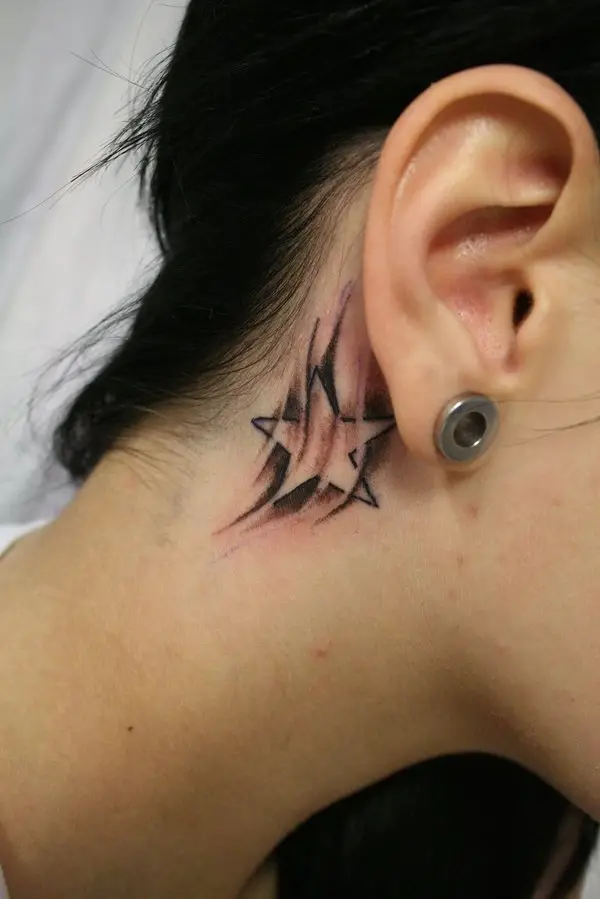 Dove Tattoos
The symbol of peace for a peaceful life…is what a dove tattoo represents.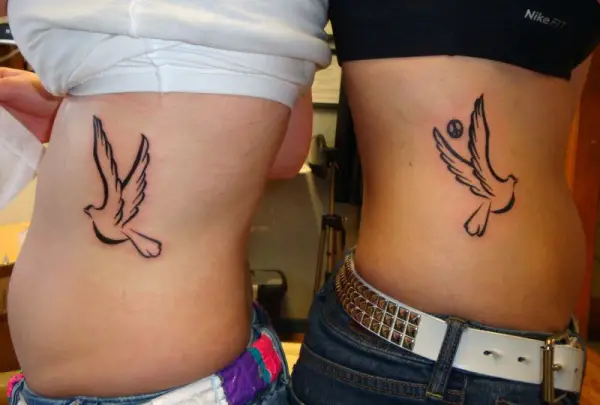 Dove Tattoos
Black And Grey Rib Tattoo
Get a flower painting tattooed in Black and White on your side for a classic look.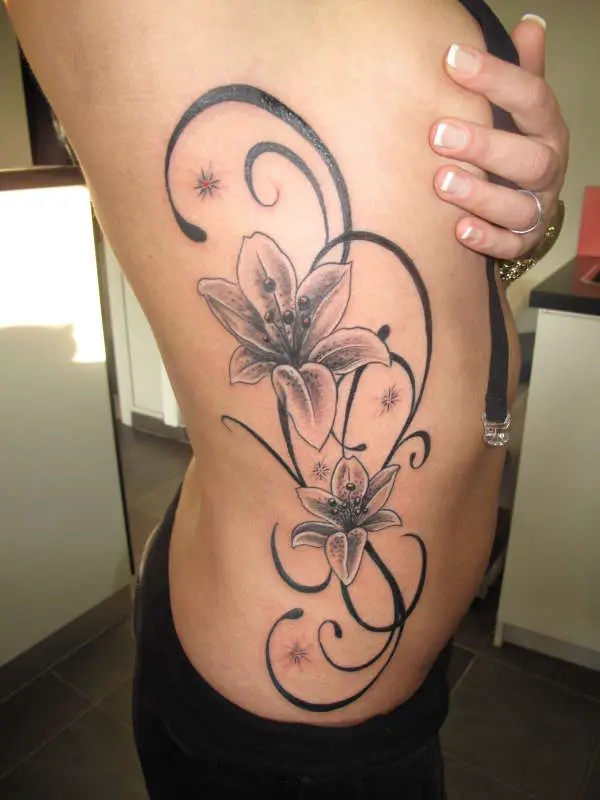 Pretty Bird
A pretty bird that's just sitting on the tree…singing a song for you and me.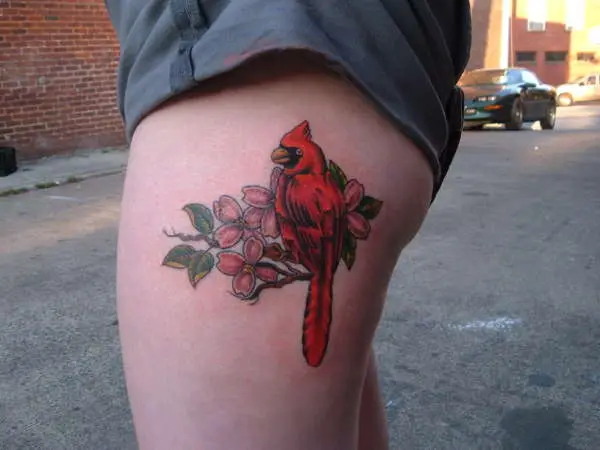 Artist Girl
Want to tell the world that you are artistic? Get the artist girl etched on your skin to show off a little.