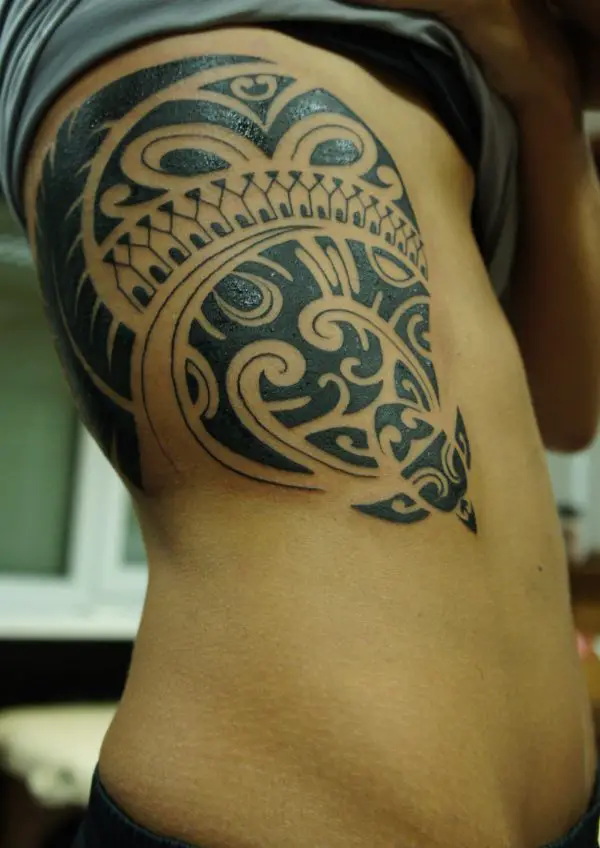 Ribcage tattoos are solely for people with a bold outlook and a daring personality. This is a type of tattoo which will not be visible until you really want to show it. You can be really creative with this type of ink, as there is a whole lot of area that is to be covered. Go in for awesome scenery or colorful flowers, even flying doves are not a bad idea! If you are really serious on having a ribcage tattoo then make yourself pretty strong as it is going to be very painful.
Ribcage tattoos are a growing craze in the ink world and celebrities like Angelina Jolie and Rhianna already have their designs made. So, if you are planning to have a tattoo this season, I would surely suggest you to go in for a ribcage art. This is something which is definitely different plus super-stylish. To make your search easier below is a list of 25 magnificent ribcage tattoos. Just scroll down and have a look, maybe you fall in love with some design.
If you like this article, you might be interested in some of our other articles on Cool Friendship Tattoos, Tree of Life Tattoo Designs, Back Tattoos for Women, and Serenity Prayer Tattoo Designs.
Polynesian Ribcage
Polynesian ribcage tattoo in a bold design.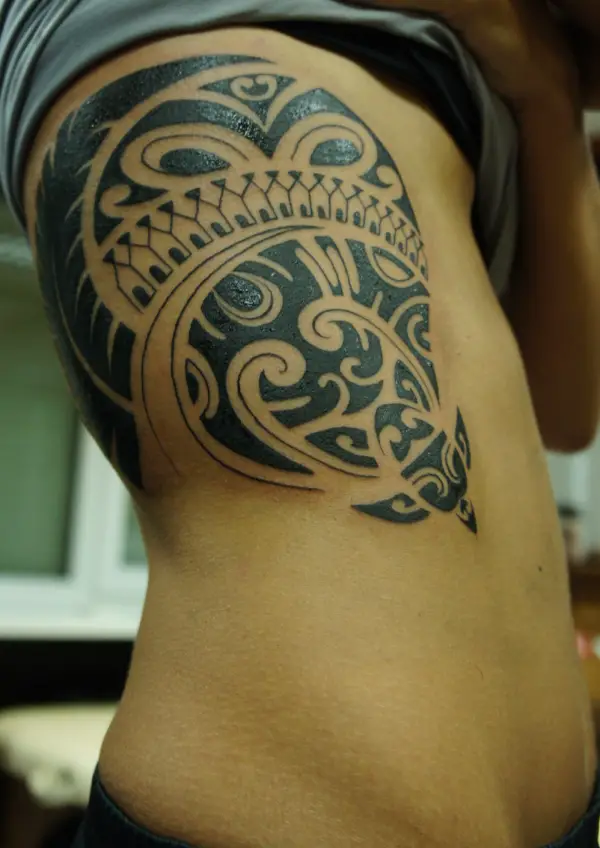 Meaningful Ribcage Tattoo
An ovarian cancer ribbon with wings in the memory of a patient.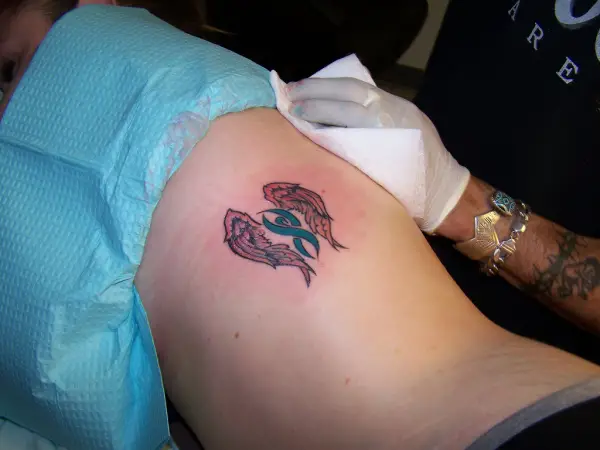 Bluebird Rib Piece
Beautiful bluebirds flying on the ribs.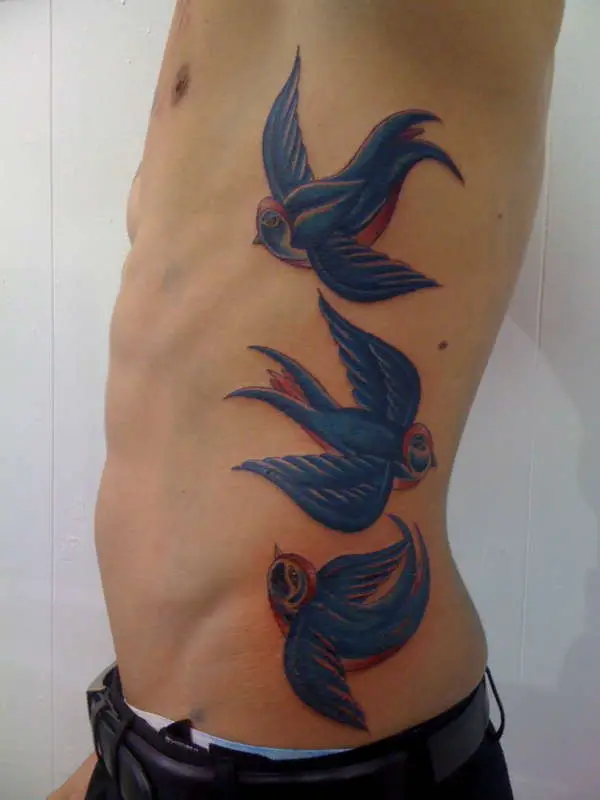 Hot-Red Ribcage Tattoo
Ribcage tattoo in shades of flaming red and black.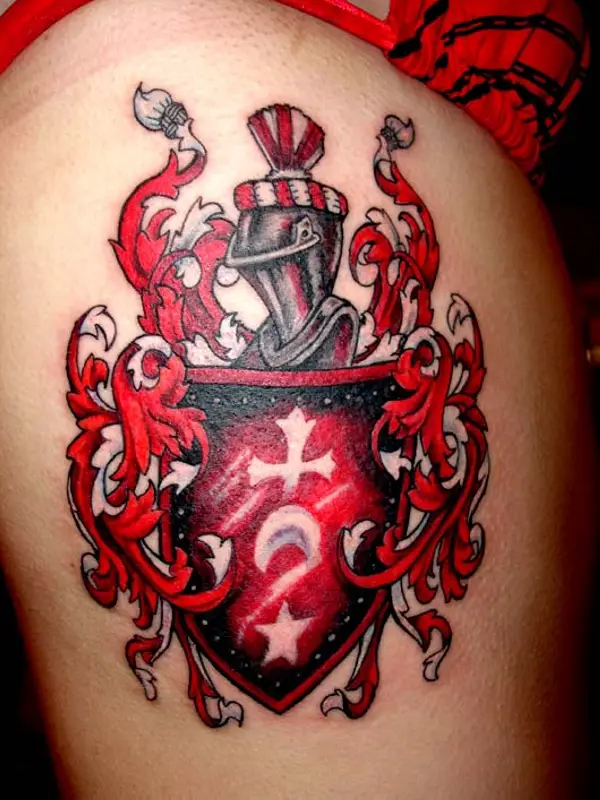 Giraffe On The Ribs
Innocent and tall giraffe inked on the ribs.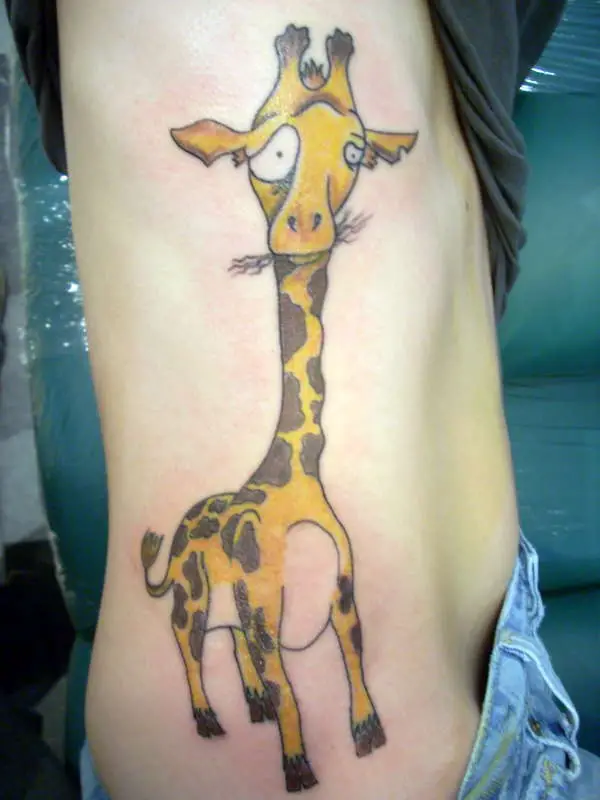 Rib Feather Tattoo
Amazing feather tattoo with fine detailing.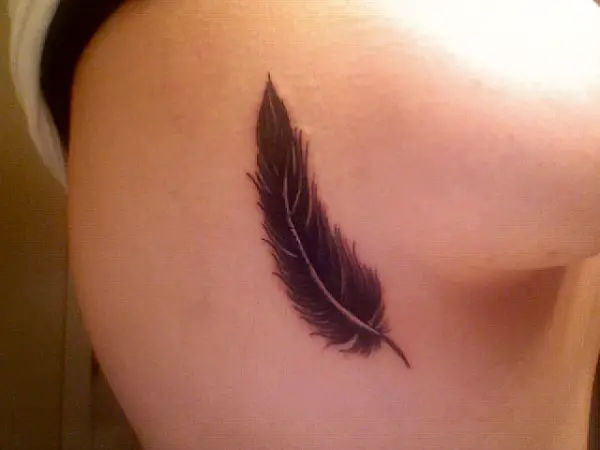 Rib Tickler
Shaded black ribcage tattoo with a skull and flames.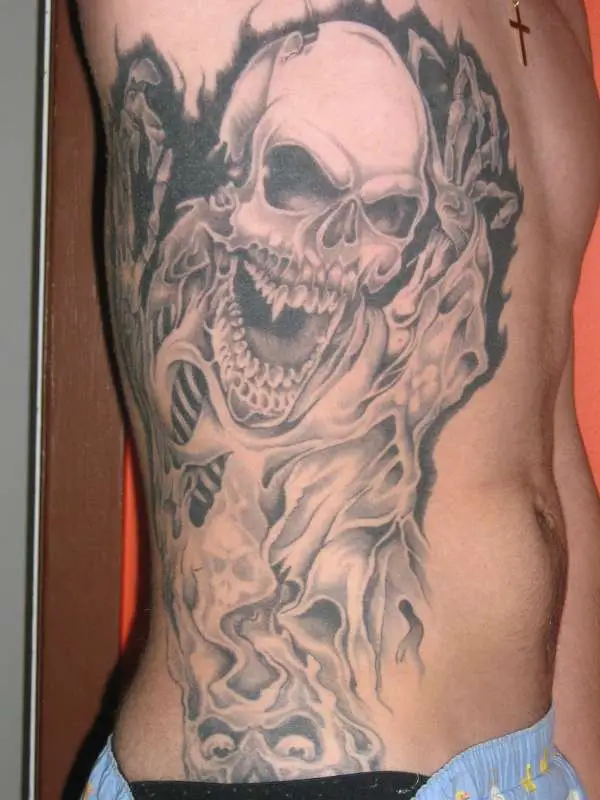 Ribcage Tattoo With Text
Words stay up written in an awesome font on the ribs.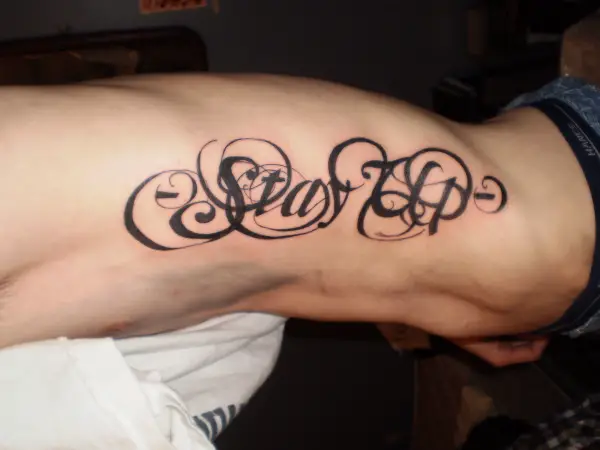 Colored Birds Tattoo
Green and black colored birds tattooed on the ribs.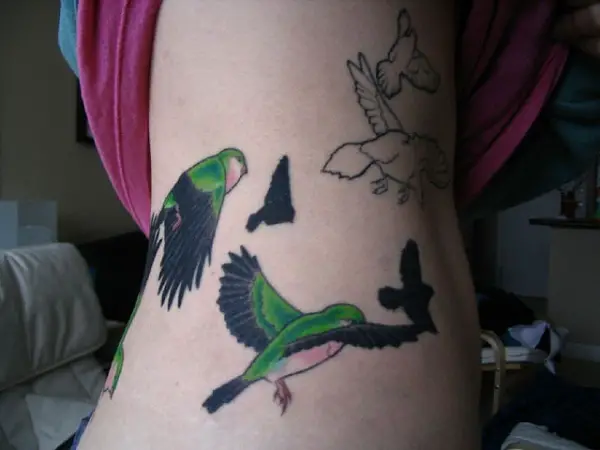 Simply Amazing Ribcage Tattoo
Bright and colorful ribcage design with flowers and all other pleasant things.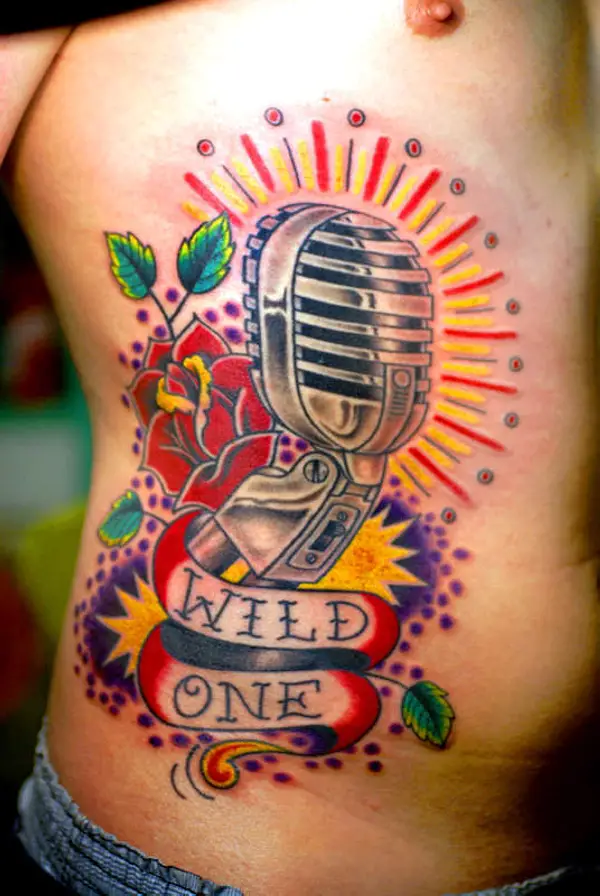 Break-Free Ribcage Tattoo
Black birds filled with bold color flying in a line on the ribs.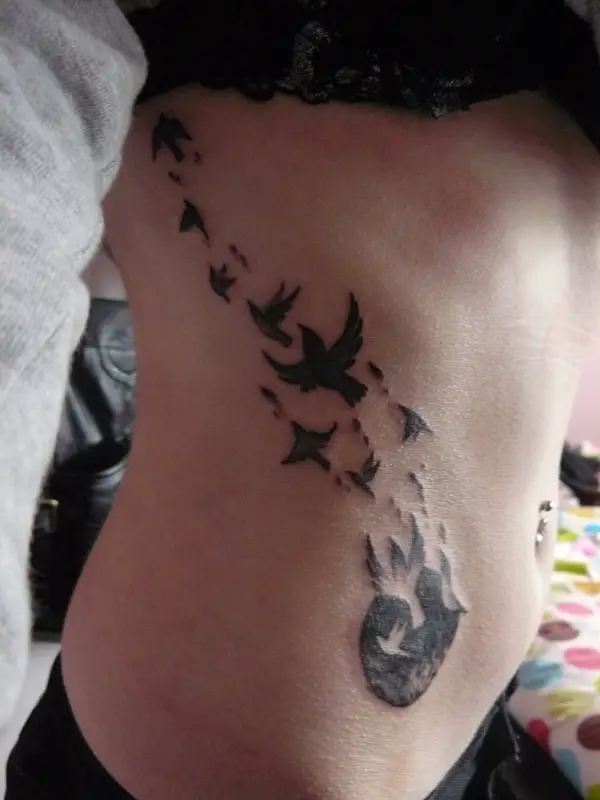 Quote On The Ribs
We live with the scars we choose written in the typing font on the ribs.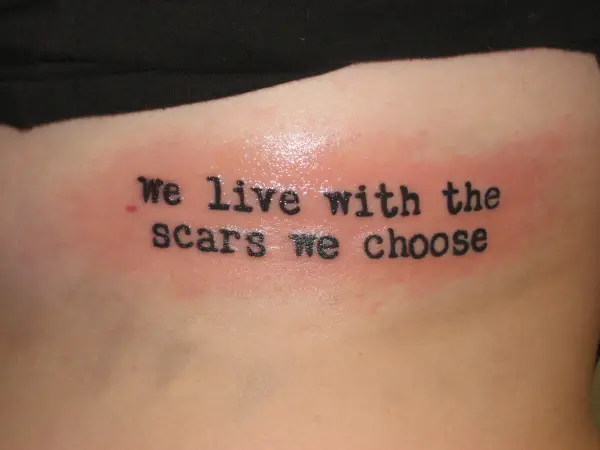 Quote On The Ribs
Ship Ribcage Tattoo
Massive ship inked in black color on the ribs.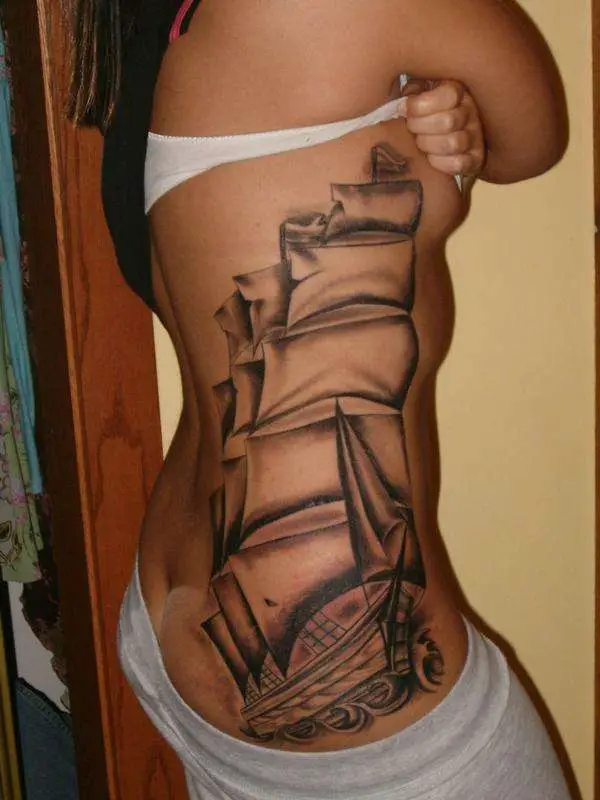 Freedom Ribcage Design
Flying birds depicting freedom and love inked on a girl.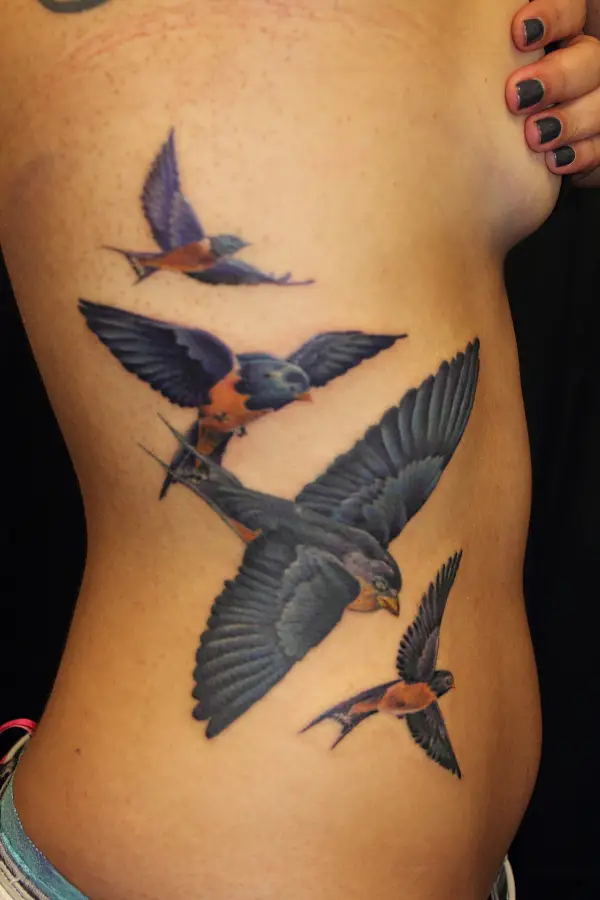 Hourglass Ribcage Tattoo
Tattoo with an hourglass, skeleton bones and a quote written on it.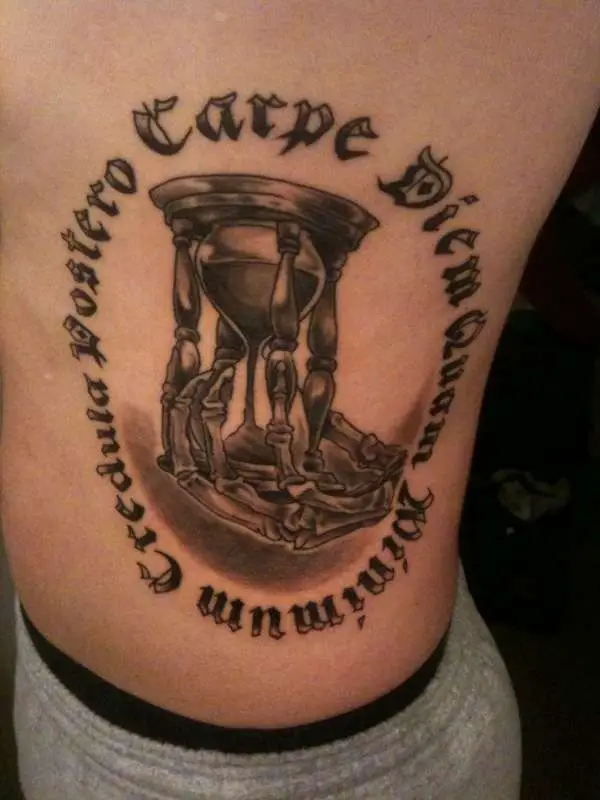 Scary Ribcage Art
Scary face drawn in 3-D style on the ribs.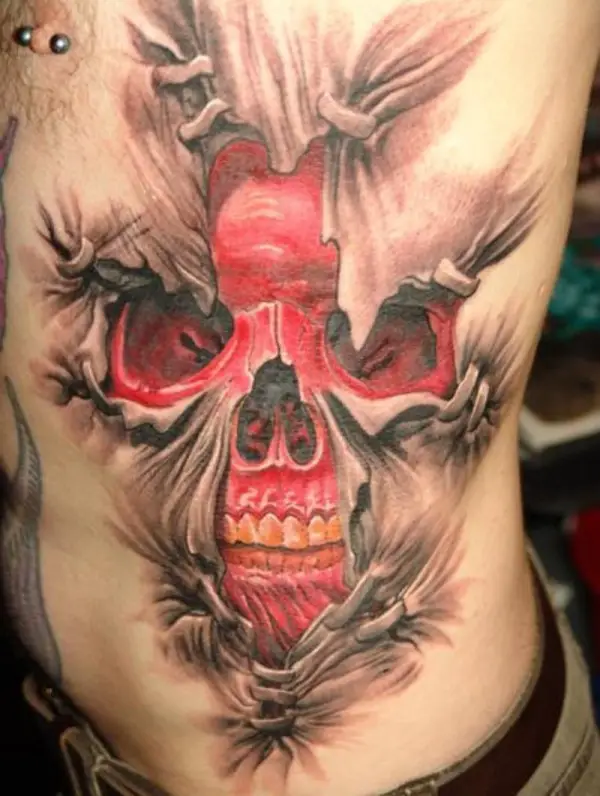 Tribal Lily Tattoo
Black lily drawn on the ribs with tribal patterns.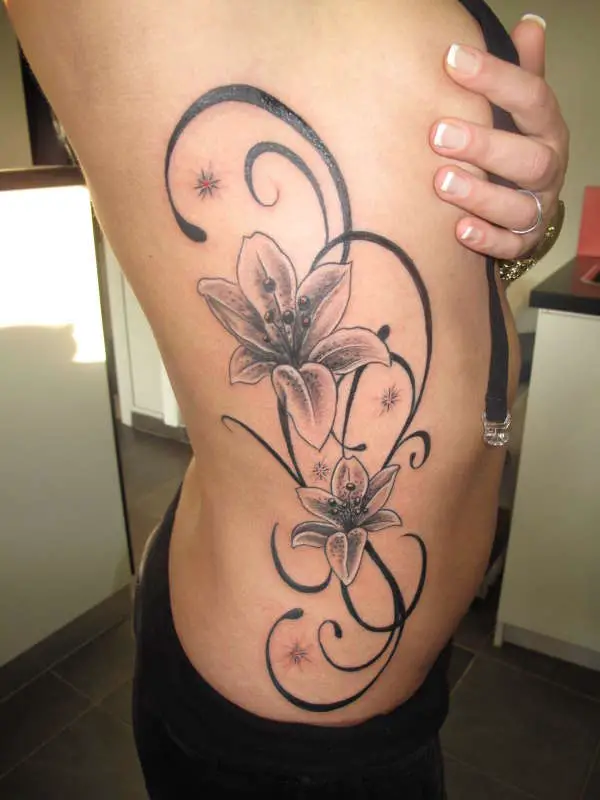 Flowery Ribcage Tattoo
Outline of roses and leaves inked on the ribs.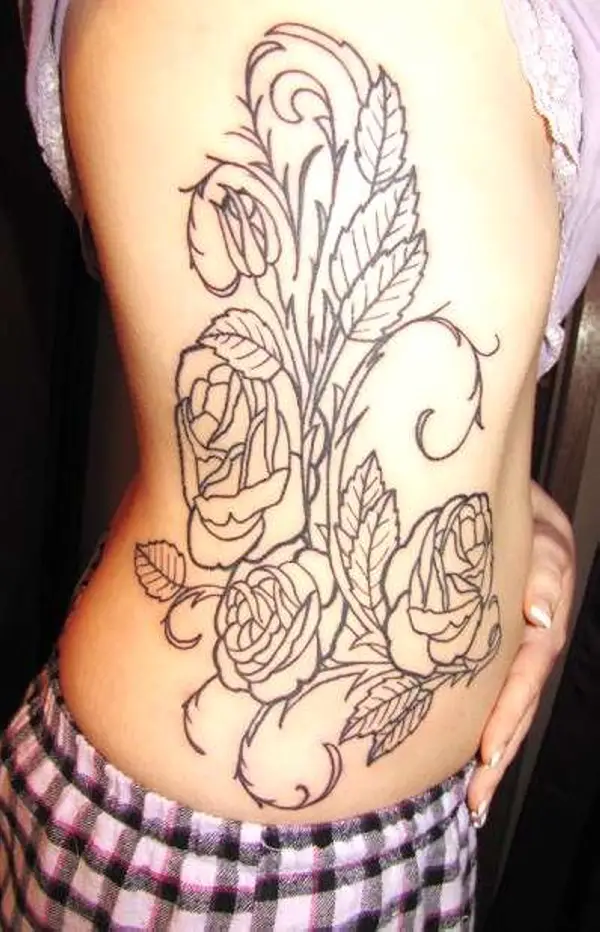 Blooming Flowers Tattoo
Flowers in a beautiful color made on the ribcage.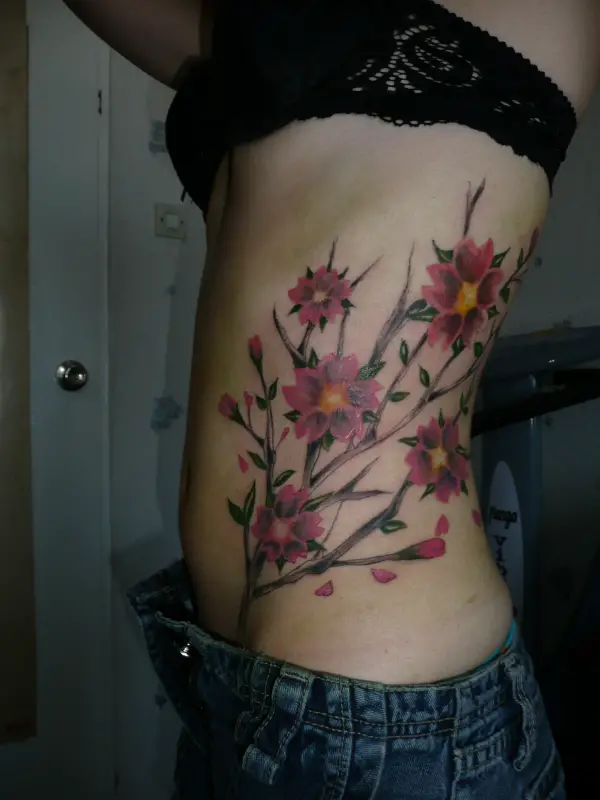 Artistic Ribcage Tattoo
A skeleton with angel wings and a sword in the hand.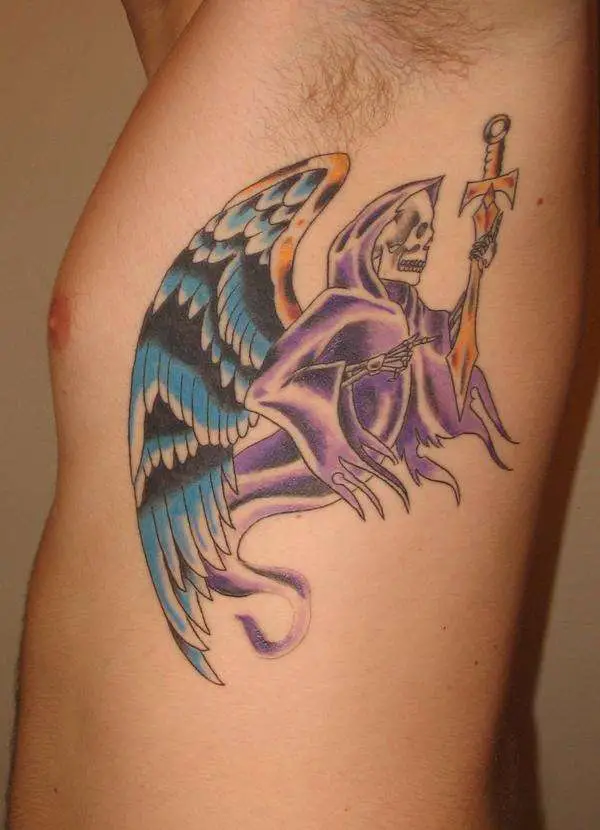 Ribcage Star Tattoo
Starry ribcage design with tribal lines and red shade.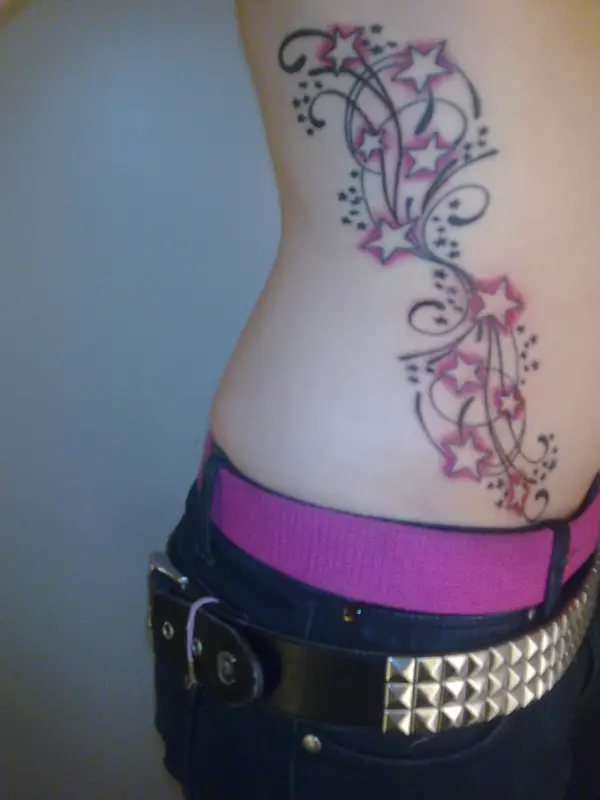 Roses Ribcage Tattoo
Shaded black rose bush with leaves made on the ribcage.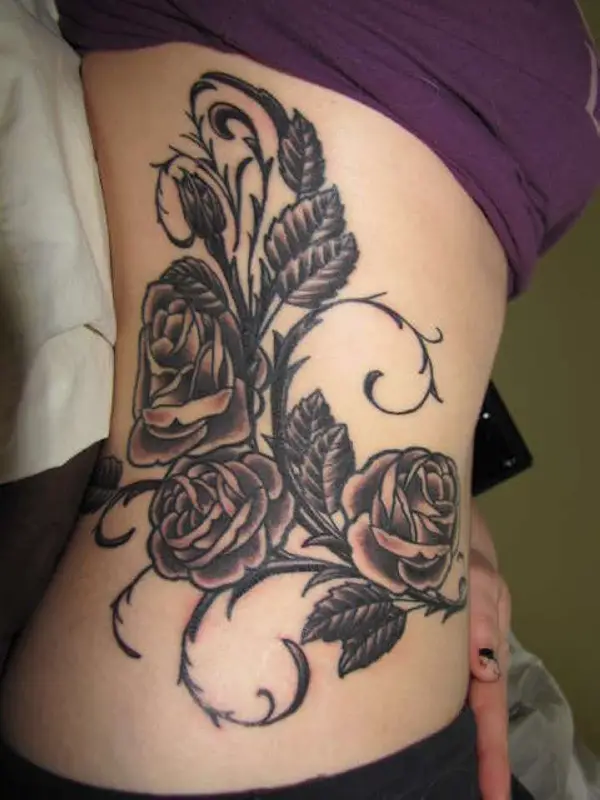 Ribcage Flower Tattoo
Outline of a beautiful flower.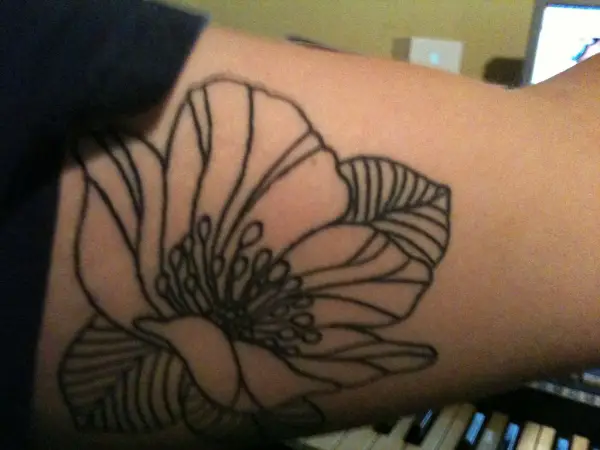 Sunflowers Ribcage Tattoo
Lively and bright sunflowers inked on the ribcage.