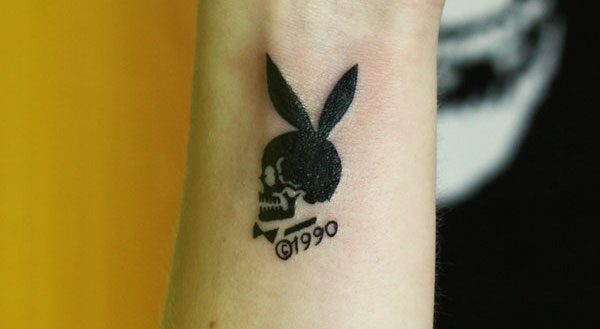 Playboy bunny tattoos are one of the most popular tattoos among those who love getting the cute icons. You can only look cute sporting the tiny Playboy Bunny face and also join the league of the cool with it. While getting a playboy bunny tattoo for yourself make sure that you do not overdo it.
It is better that you do not add much customization to a Playboy Bunny piece. It looks the best only in its original layout and look. However, you may choose some unusual color scheme to make it standout. Looking at the examples below, you will get more idea about the design and ideal placement.
If you like this article, you might be interested in some of our other articles on Anchor Tattoos, Gun Tattoos, Knuckle Tattoos and Dice Tattoos.
Copyright Bunny
Crazy copyright skull Playboy Bunny tattoo on inner wrist.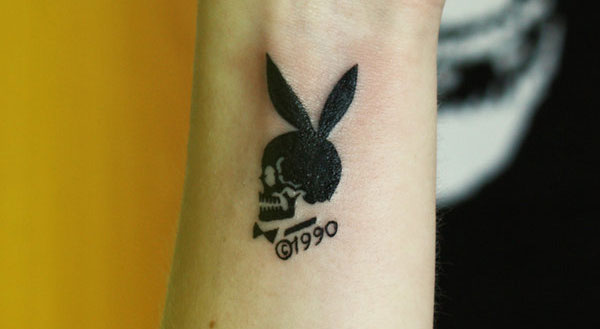 Copyright bunny
Bunny and Stars
Cute Playboy Bunny face with black stars tattooed on foot.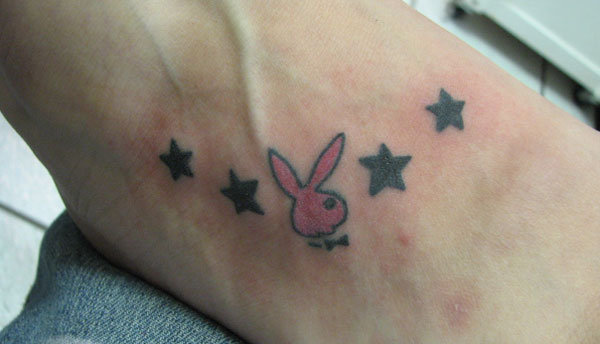 Sexy Tattoos: Rainbow Playboy Bunny
Unique Playboy Bunny face filled with rainbow colored stripes.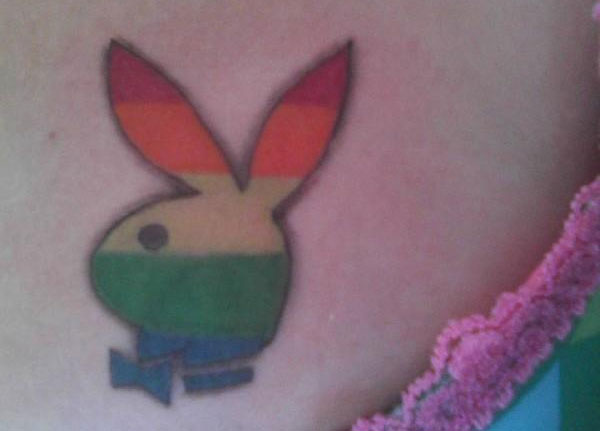 Leopard Bunny
Playboy Bunny turns wild and ferocious wearing leopard print.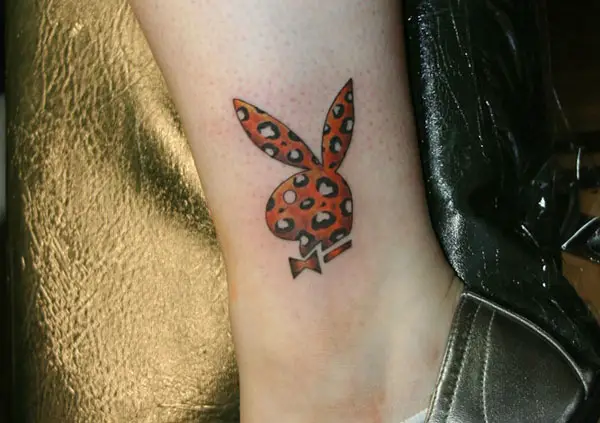 A Lifelong Souvenir
Spreading smiles and happiness, the little lifelong souvenir.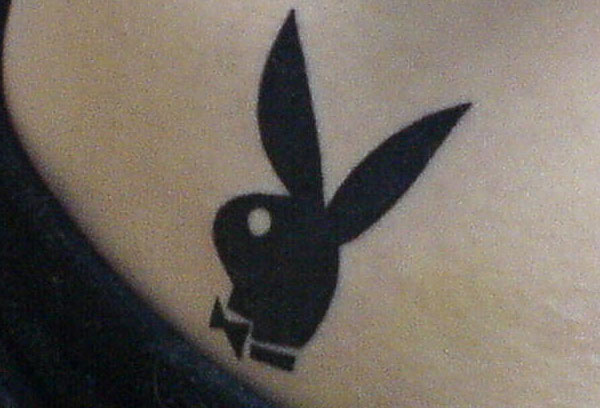 Playboy Bunny
Great looking, bright colored Bunny inked on forearm.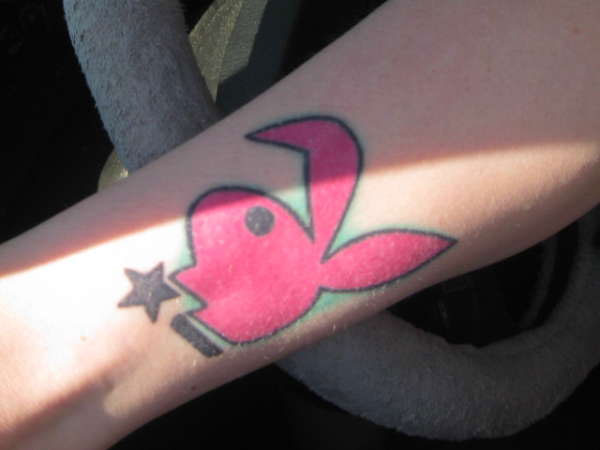 Hustle Bunny
Playboy Bunny wearing a bow inked with a lettering saying, "Hustle" and "Bunny".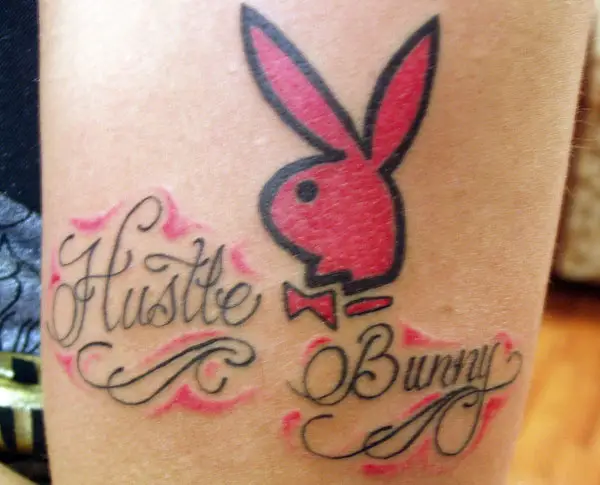 Bunny
A black silhouette of the Playboy Bunny face looking fantastic on upper back.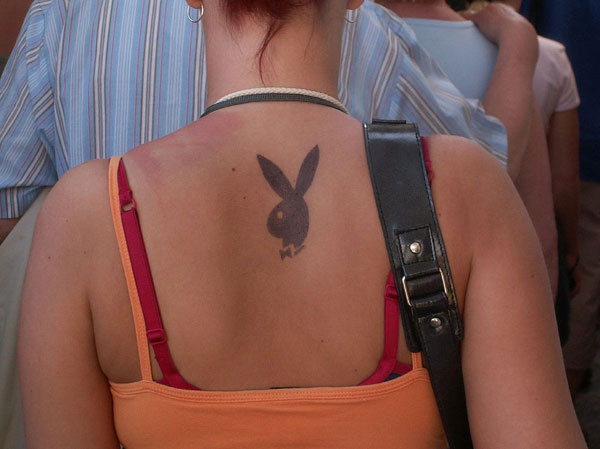 Playboy Bunny Tattoo
A bold black Playboy Bunny stamp on chest giving cute contrast to a solid-looking personality.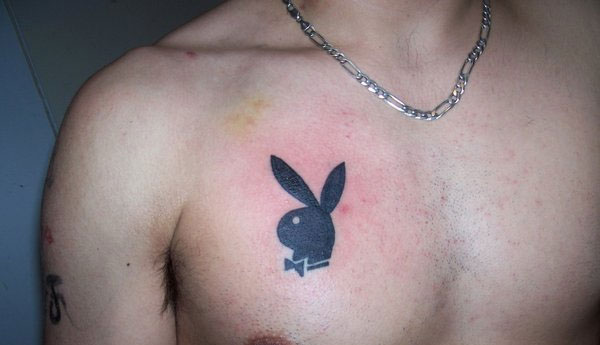 Playboy Bunny on Belly
Get the cute childhood icon to flash on your lower belly.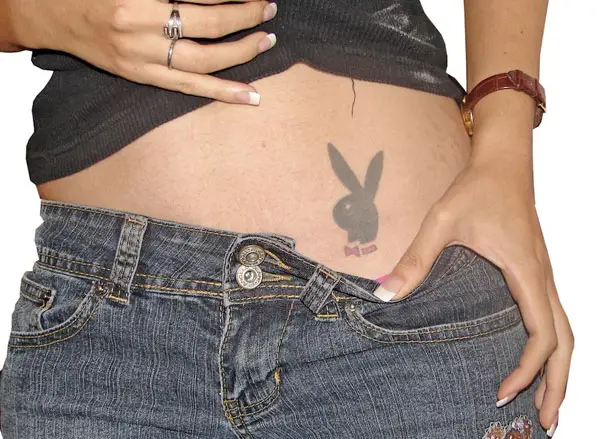 Playboy Bunny on Belly
Playboy In Flames
The little Playboy Bunny put on fire to reflect it's deadly side.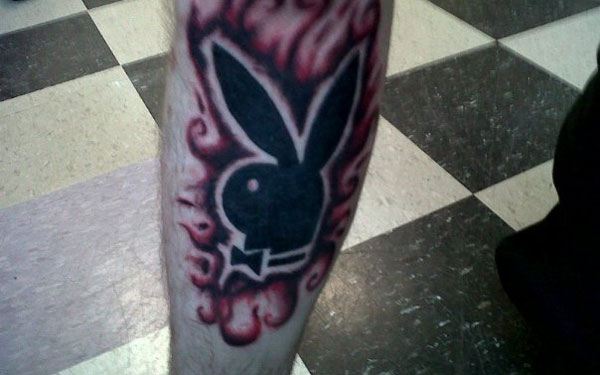 PlayBoy
Smoky Playboy Bunny with light waves in the background.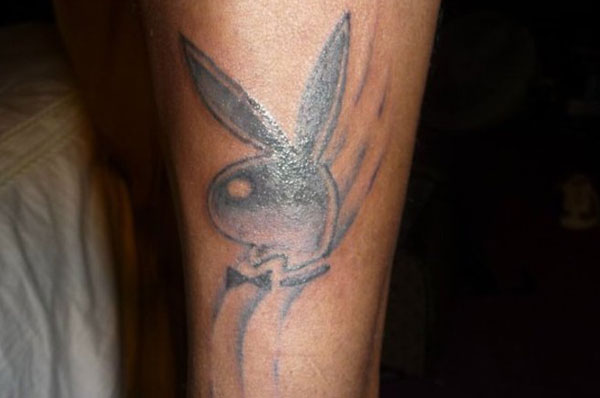 Playboy Bunny Tattoo
Playboy Bunny's outlined silhouette inked on a side of a lower belly.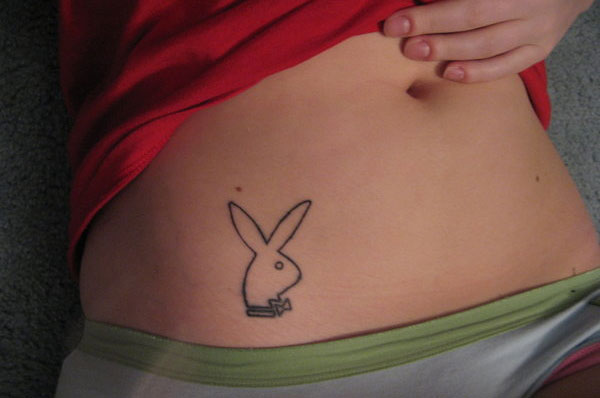 Playboy Faith
Great looking colored Playboy Bunny on back neck with lettering, "Faith".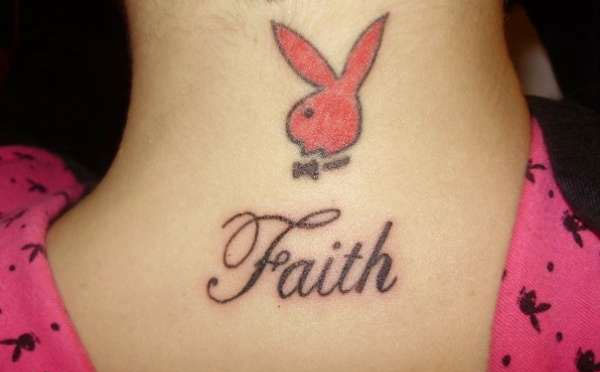 Playboy Bunny
Nice Bunny piece in black with red colored eye and a red bow.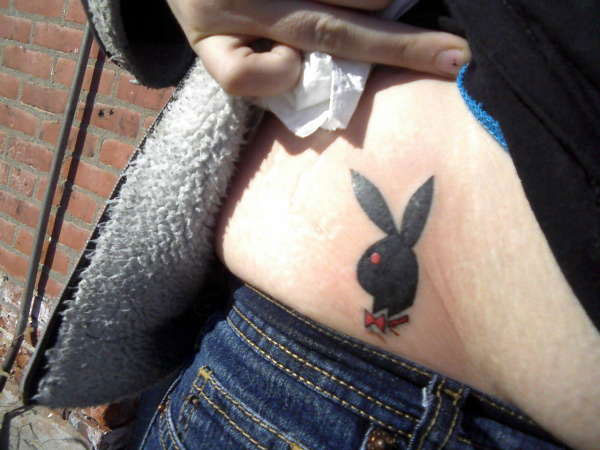 Tattoo 25
Colored Playboy Bunny tattoo with a big hollow eye.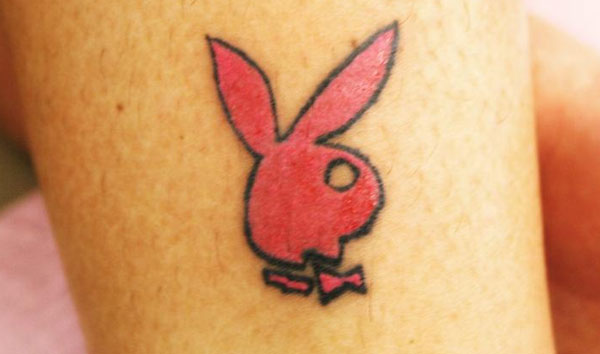 Playboy on Leg
Most adored and loveable playboy tattooed on leg.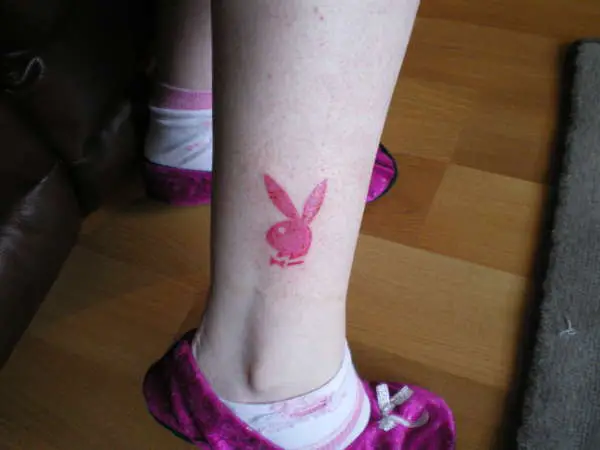 Playboy on Leg
Playboy Bunny Tat
Glamorous pinup girl tattoo with Playboy piece.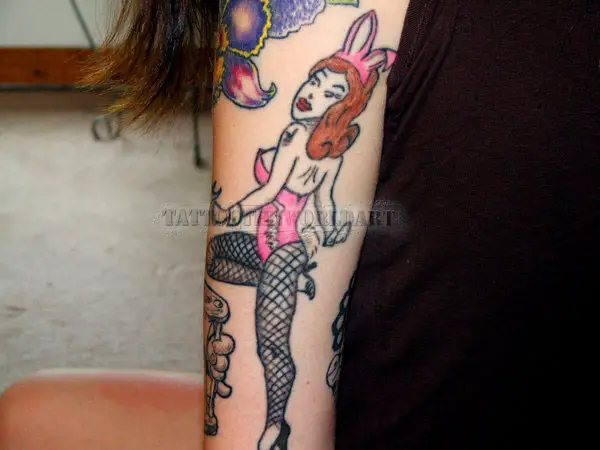 Tuning World Bodensee
Cute tiny Playboy mark tucked into lower waist, looking very stylish.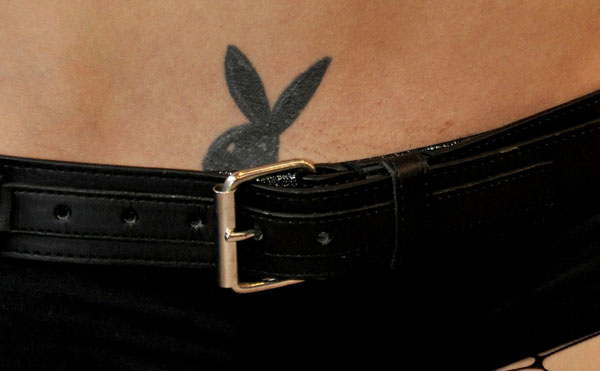 Playboy Bunny
Beautiful soft colored use to ink a Playboy Bunny tattoo.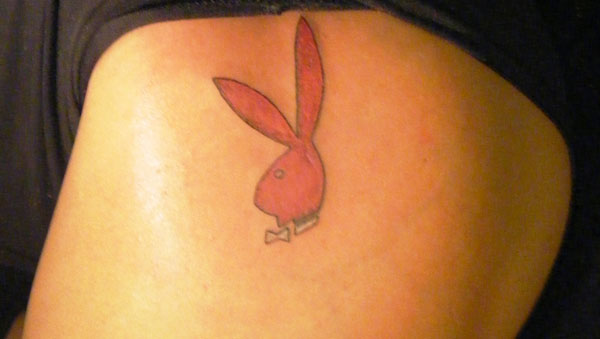 Curvy
Having fun on beach with a sexy woman, a cute colored Playboy Bunny.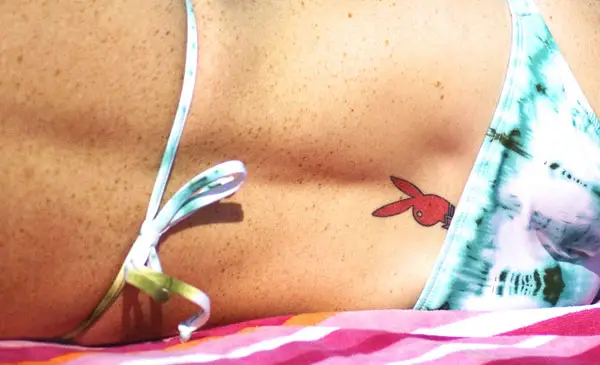 Bunny And Roses
Cool Playboy Bunny surrounded with two blue roses.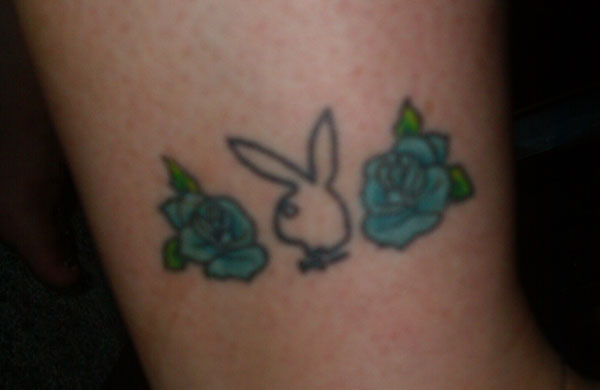 Purple Playboy
Playboy Bunny filled with purple and pink hue and tattooed on lower back.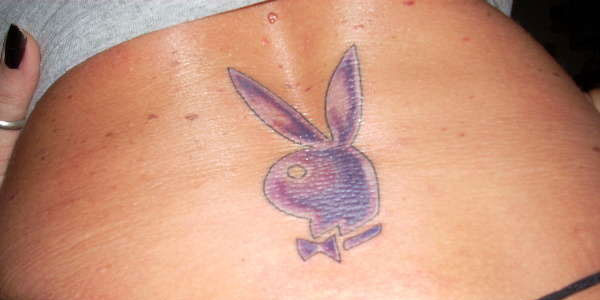 Lil' Club Bunny On Foot
Get the Playboy Bunny stamped on you to get entry to the club of the cool.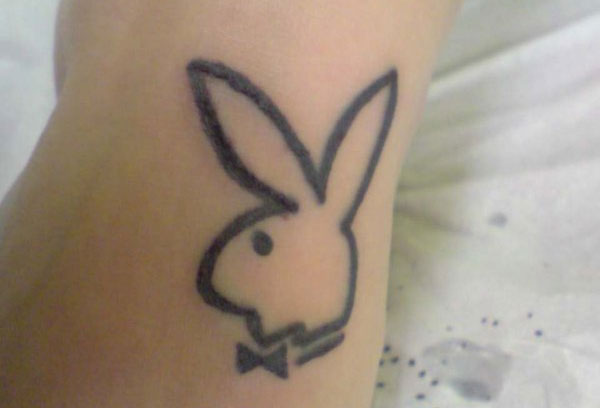 Skin N Ink
That's the ultimate star, the one and only, Playboy Bunny.