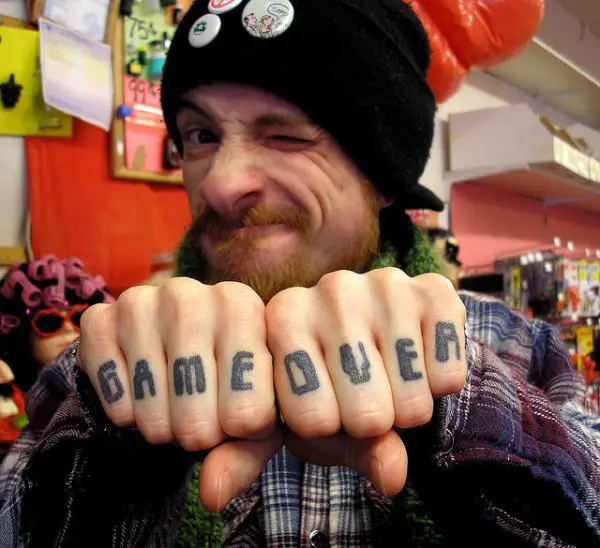 Have you ever dreamed of being tough, rugged, and having killer  Knuckle Tattoos? If so, you're in the right place as we can make that dream come true. You see, we realize how cool knuckle tattoos can be and that's precisely the reason that we decided to put together a list of 30 Dandy Knuckle Tattoos just for you. Now, why exactly should you look at our list? Well, let us explain.
Not only is our list 100% unique and hip but it'll help inspire you to get your very own, one of a kind knuckle tattoo. Odds are, you won't want an exact replica of any of the ink below but the images can help you create your very own tattoo. The only way to find out though is to scroll down and take a look at the list of tattoos that we have in store for you. We promise you won't regret it and we definitely have something for everyone. Now, what are you waiting for? Scroll down and enjoy these 30 Dandy Knuckle Tattoos.
Also, make sure you leave us a comment and let us know what you thought about the list. We'd highly appreciate it!
Game Over Knuckle Tattoo
Video game inspired "Game Over" tattoo for knuckles.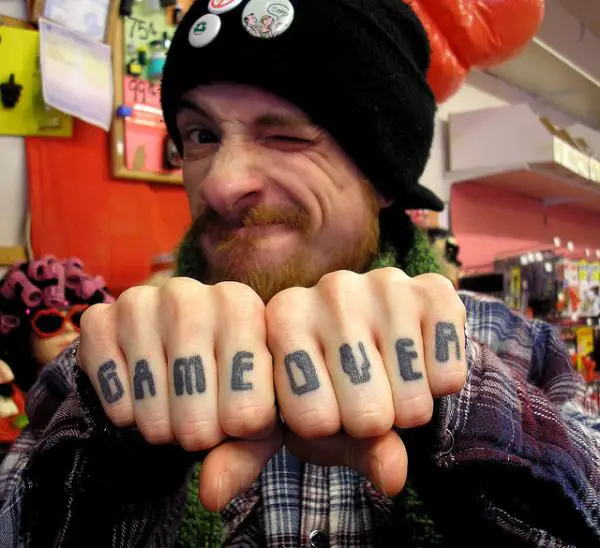 Brimstone Hope Knuckle Tattoo
Hope tattoo inked in a fantastic font style to always keep you brimming with hope.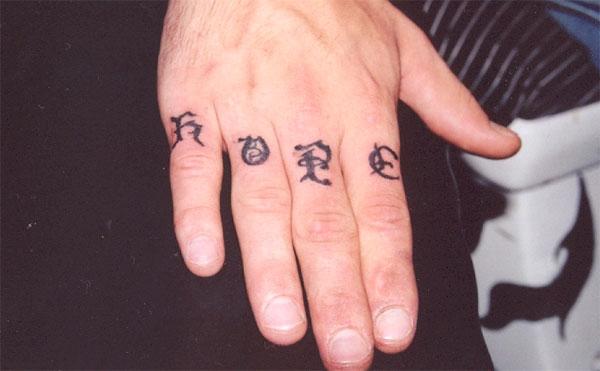 Live Life Knuckle Tattoo
Celebrate the spirit of life with a cool Live Life tattoo.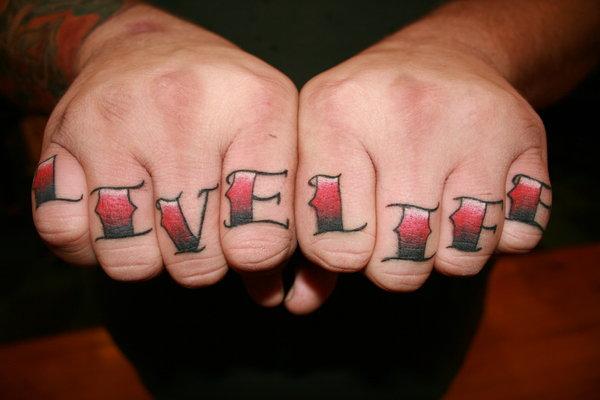 Knuckle Flames
Black and bold flames in tribal style on knuckles.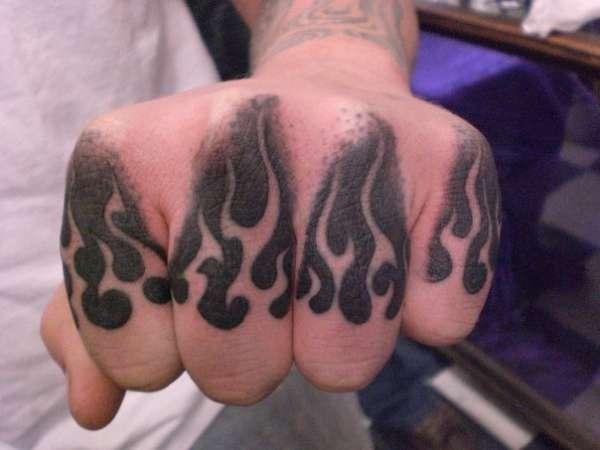 Tsea Knuckle Tattoo
Lost At Sea lettering on knuckles with a shark on hand.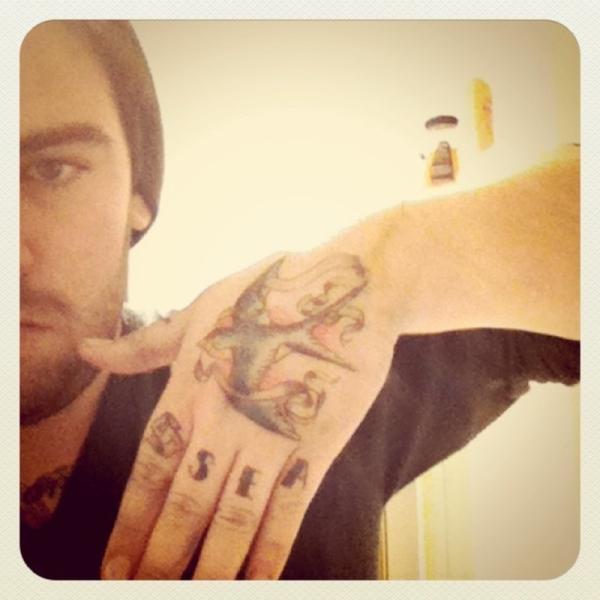 Self Made Knuckle Tattoo
Perfect tattoo to match your "Self Made" personality.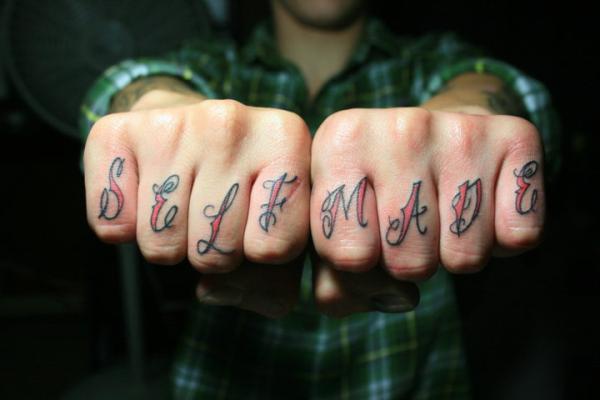 Bake Or Die Knuckle Tattoo
Enthusiastic baker flashing her "Bake" tattoo on her knuckle.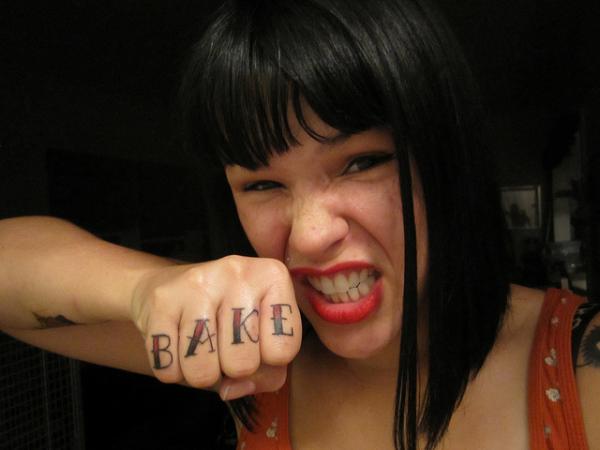 Love Fate Knuckle Tattoo
Love Fate outline tattoo on knuckle with a Roman numeral piece on thumbs.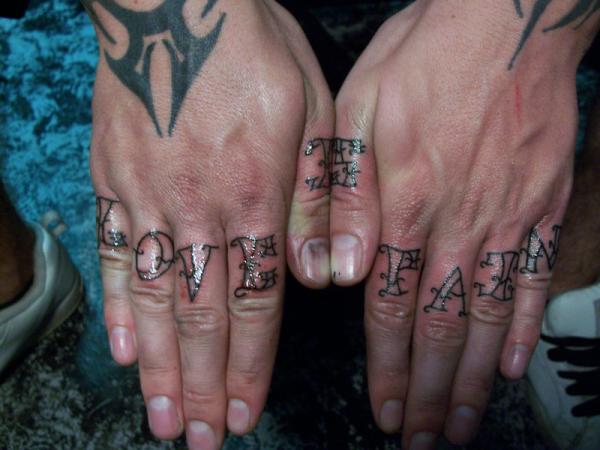 Pain Knuckle Tattoo
Expressing the pain with freehand writing style, which conveys gloominess.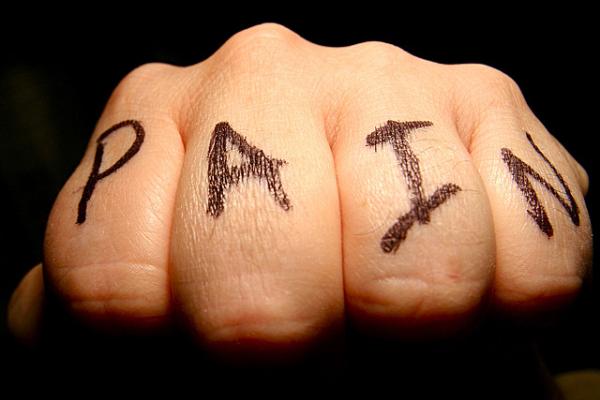 Horn Halo Knuckle Tattoo
Horn and halo in red and black shade signifying the dreadful effect of an undue judgement and influence.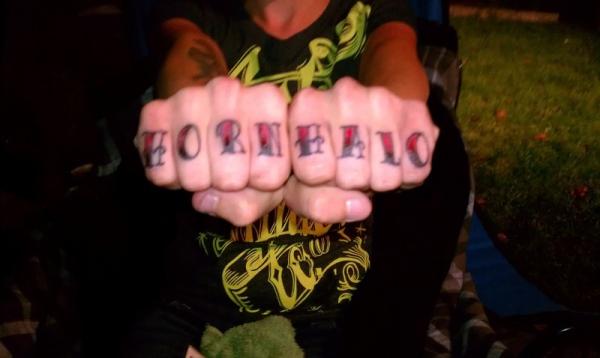 Devotion Knuckle Tattoo
Devotion knuckle tattoo that represents his devotion for his family.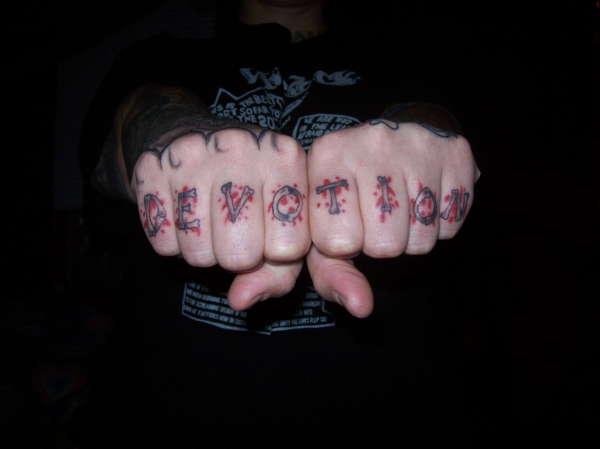 Srir Acha Knuckle Tattoo
Amazing love the spicy Thai sauce Sriracha.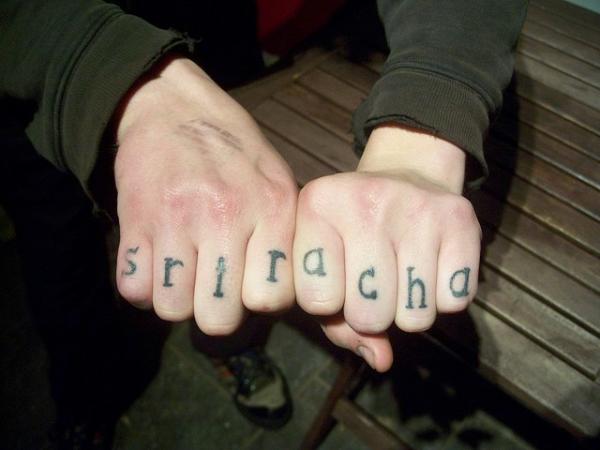 Odds Ends Knuckle Tattoo
Nice style displayed on this temporary Odds And Ends tat.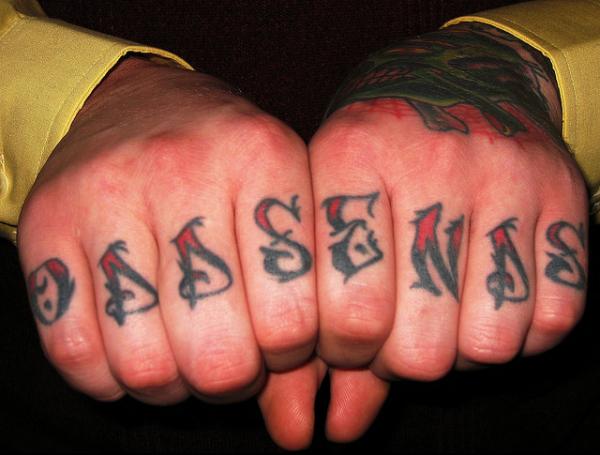 Anti Hero Knuckle Tattoo
If you love antagonists more than the hero then this tattoo is for you.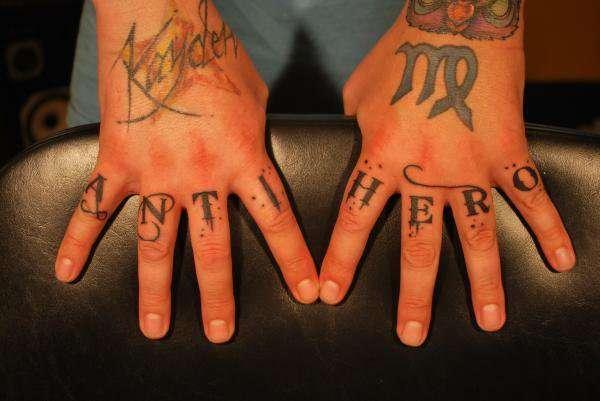 Elephant Face Knuckle Tattoo
Small tribal elephant with nice details inked on a knuckle.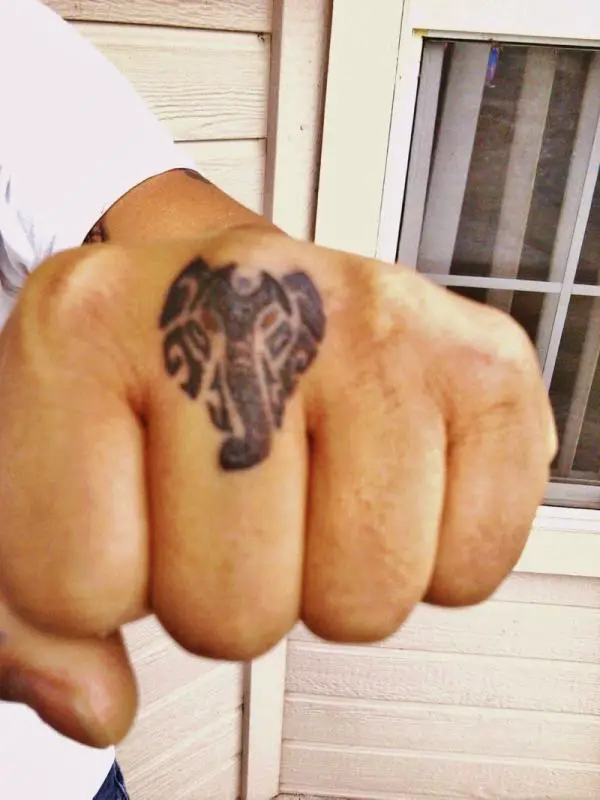 So It Goes Knuckle Tattoo
Freehand lettering on knuckle inspired from popular lyrics, "So it goes".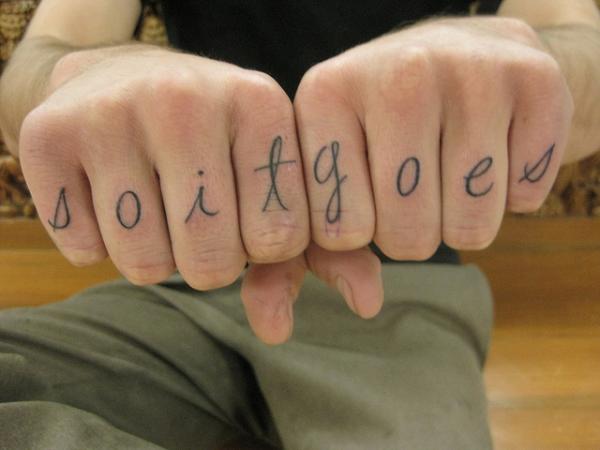 Headache Knuckle Tattoo
Weird word to tattoo, but maybe it is a sarcastic remark on someone who's a headache for him.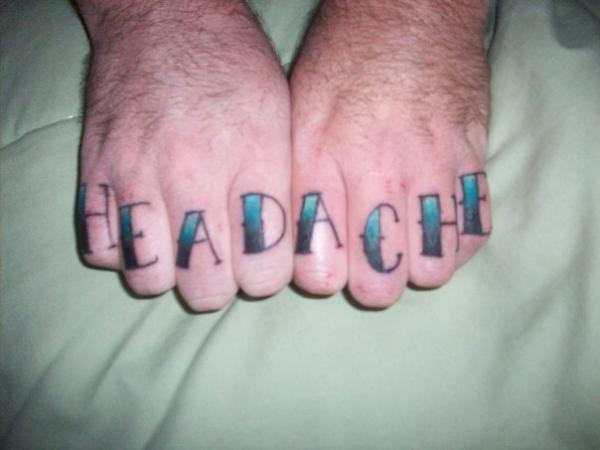 Love Knuckle Tattoo
Love lettering in dark shade and deep details to express the intensity.
Survival Knuckle Tattoo
Awesome font style chosen to ink Survival on knuckles.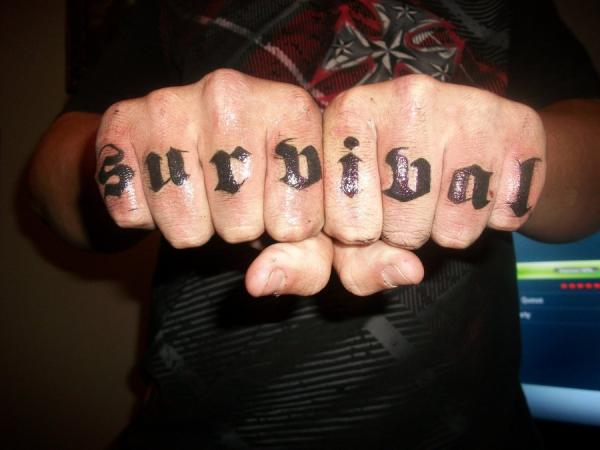 Hold Fast Knuckle Tattoo
Trendy Hold Fast lettering in vibrant blue on knuckle.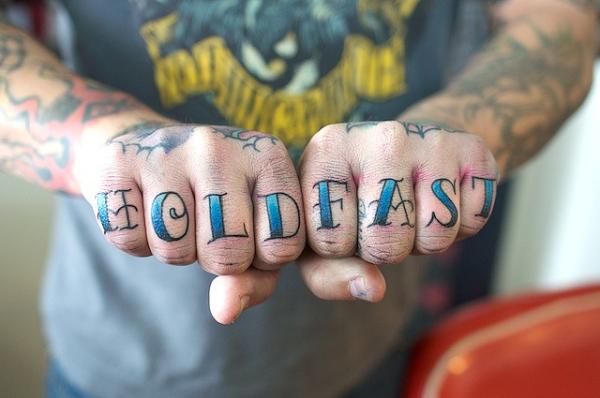 Lost Knuckle With Bird Tattoo
A bird and a lost lettering tattoo on hand and knuckle.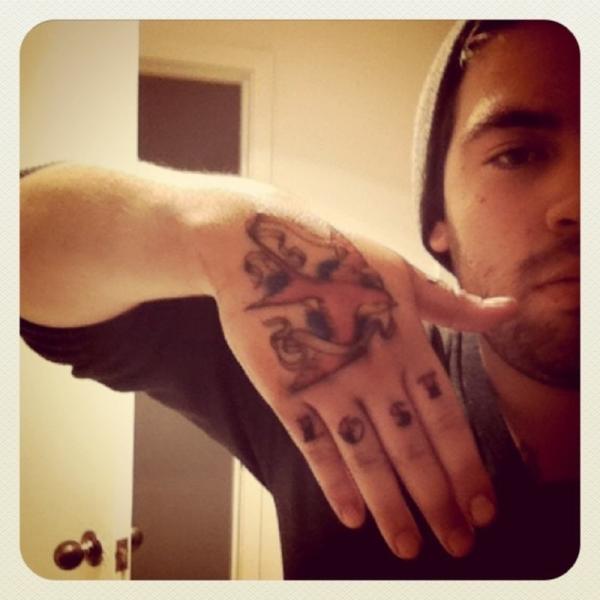 Tribal Cross Knuckle Duster
Beautiful black and red tribal Cross for an ultimate everlasting spiritual motivation.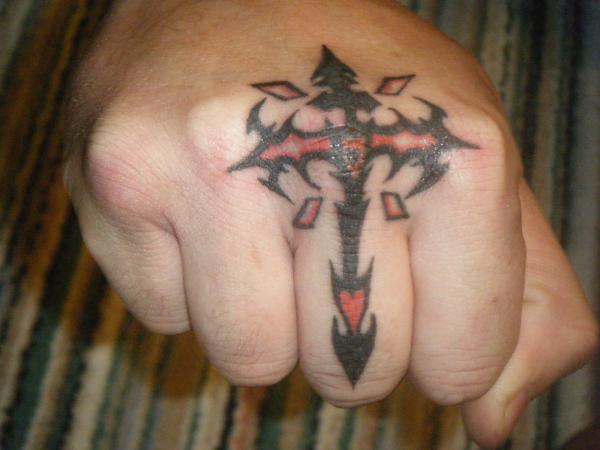 Memorial Knuckle Tattoo
Dear John lettering on knuckle for a heart-warming impression.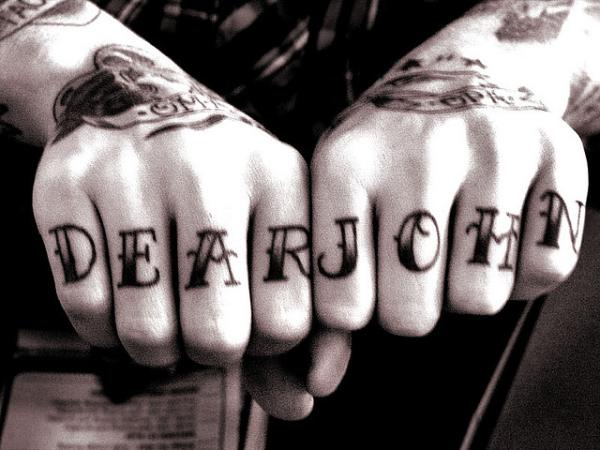 Black Light Knuckle Tattoos
Illuminating black light knuckle tattoo saying, "Last Hope".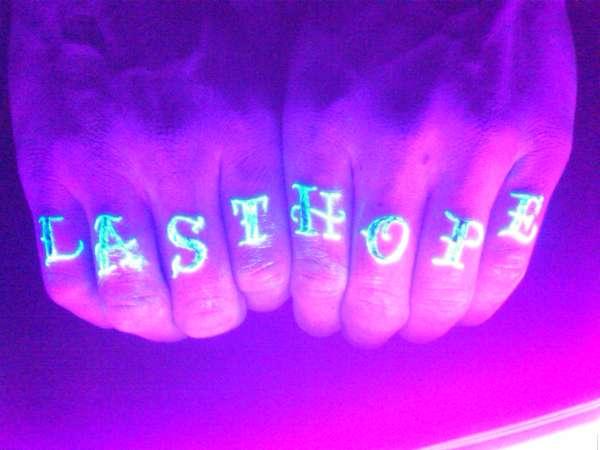 Black Light Knuckle Tattoos
Hold Fast Knuckle Tattoo
Another Hold Fast knuckle tattoo in trendy and masculine red and black effect.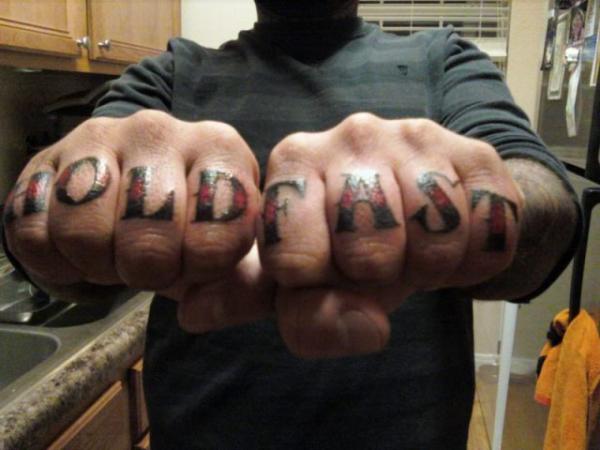 Slim Fast Knuckle Tattoo
Nice motivation to lose weight fast and never lose focus of the target.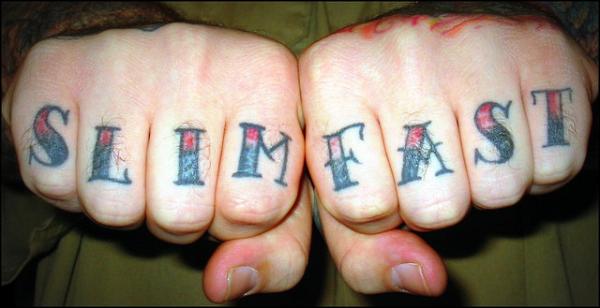 Biefstuk Knuckle Tattoo
A foodie expressing his love for Biefstuk, which is the Dutch name for Beaf.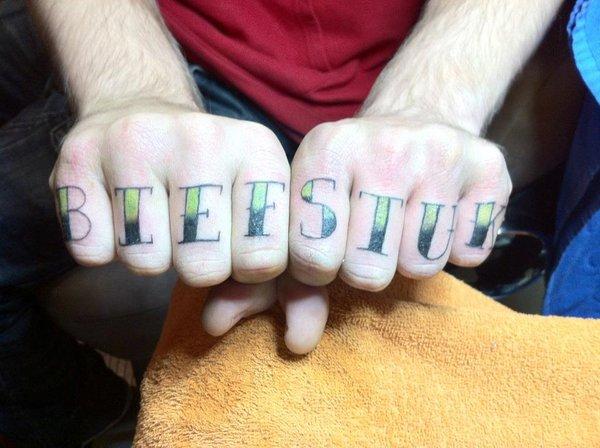 Band Geek Knuckle Tattoo
Cool Band Geek who simply love being one and also flaunting it.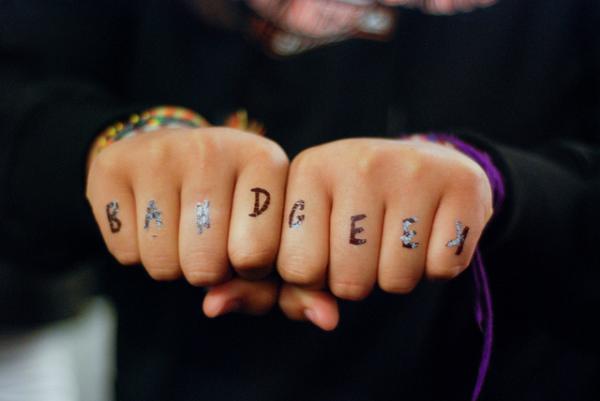 Whatever Knuckle Tattoo
Just chill and be unaffected wear "Whatever".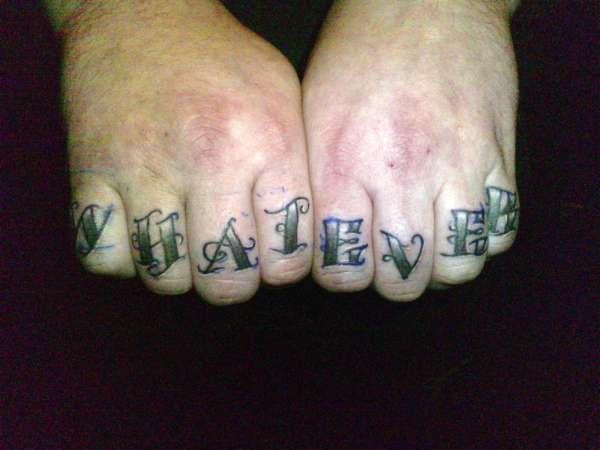 Time Lord Knuckle Tattoo
Time Lord knuckle tattoo for the fan of famous British sci-fi series.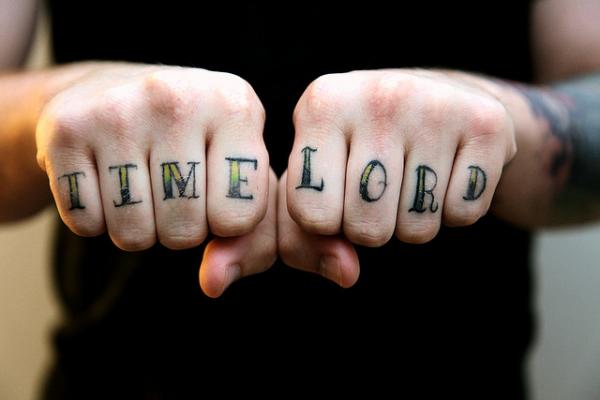 So, what did you think? Hopefully you enjoyed our list of knuckle tattoos and have some ideas floating around in your brain for your next tattoo. If this list didn't do the trick, make sure you check out some of our other lists by visiting the links below. While they may not be related to knuckle tattoos in any way, they are home to some pretty cool ink and we know that you'll absolutely love them!
If you like this article, you might be interested in some of our other articles on  Tattoos On Feet,  Snake Tattoos,  Anchor Tattoos  and  Sun And Moon Tattoos.