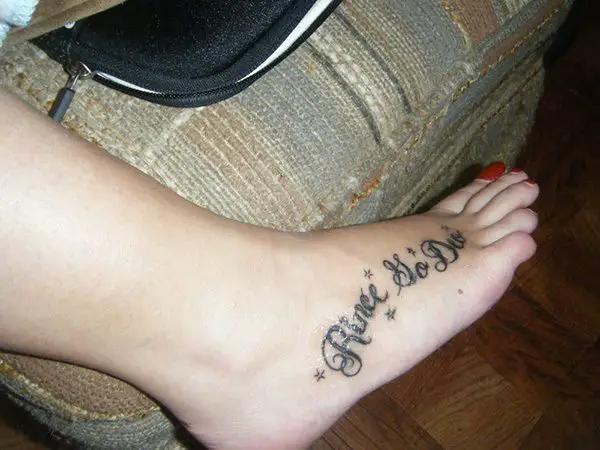 Men and women inked intricate tattoos on them either for power or just for beauty. Tattoos for men are masculine whereas women wear delicate and alluring tattoos that make them more feminine and beautiful. Tattoos differ with each person depending upon their personality and environment. Nowadays, there are various tattoo designs available which help in choosing the most appropriate tattoo to improve the style and personality of a person.
Gaelic & Celtic Tattoos
Tattoos have been in practice for many centuries across the world. Tattoos with deep meaning are always popular and interesting. People adore symbolic tattoos for their significance and beauty. Religious tattoos like Celtic symbols and Gaelic tattoos are also popular for the same reasons. Gaelic is the language of Scottish and Irish people. In olden days, Irish and Scottish warriors defined their rank or celebrated a victory in a war by tattooing permanent marks onto their skin. Tattoos in this language are popular because of the unique and attractive shaping of the letters in the language. People love these Gaelic designs either for their significant meaning or just for their abstract beauty. It is up to the individual to choose one that suits their personality.
Gorgeous Tattoo
Beautifully engraved on the feet, this gaelic tattoo is attractive and alluring.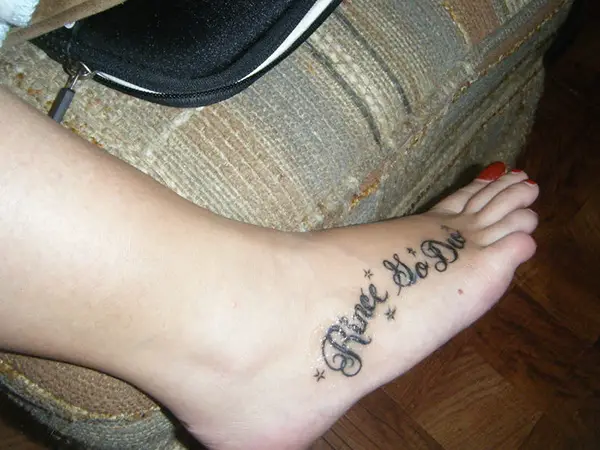 Gaelic Celtic Tattoo
Amazing Celtic symbol in bold black looks exquisite with gaelic sayings beautifully engraved on either sides.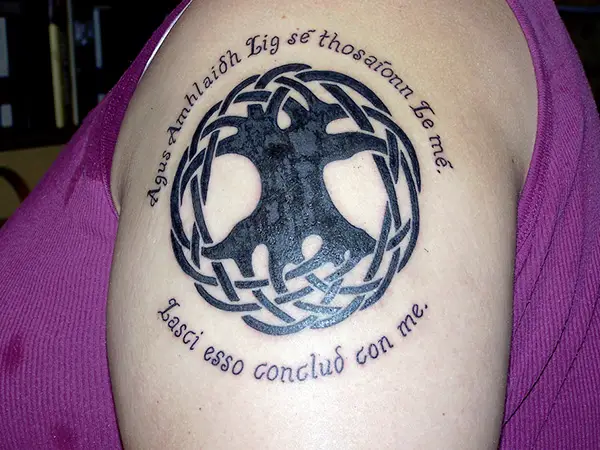 Gaelic Celtic Tattoo
Scottish Tattoo
Mark the best moments of your life with this significant gaelic tattoo.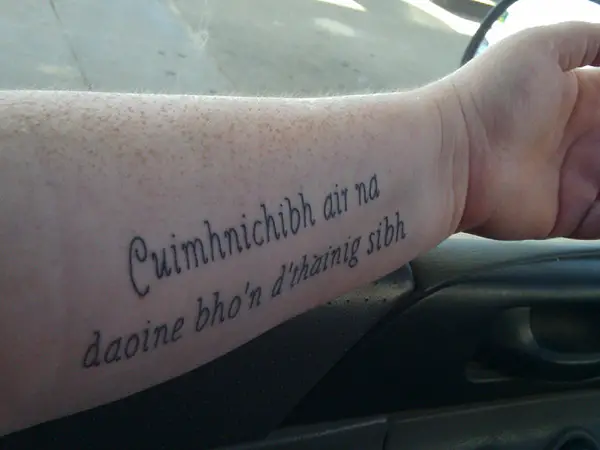 Clover Tattoo
Love will be long-lasting with this matching pair of exquisitely designed clover flower tattoo.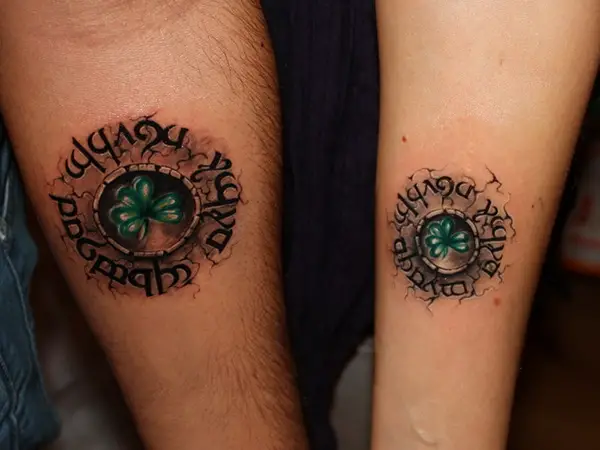 Meaningful Tattoo
Add a new level of expertise to your personality with this Gaelic tattoo on the stomach.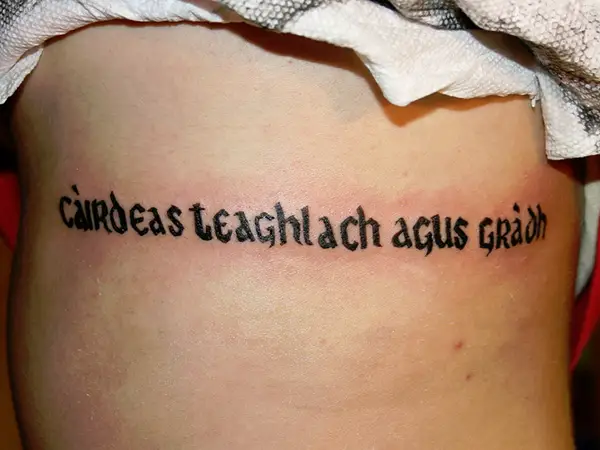 Gaelic Leg Tattoo
Make each day special with this elegant and attractive tattoo on the leg.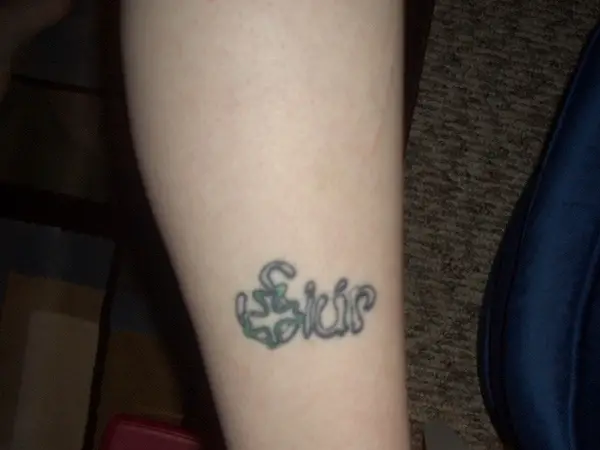 Gaelic Words
Exquisitely written in a stylish font, these gaelic words add a special meaning to life.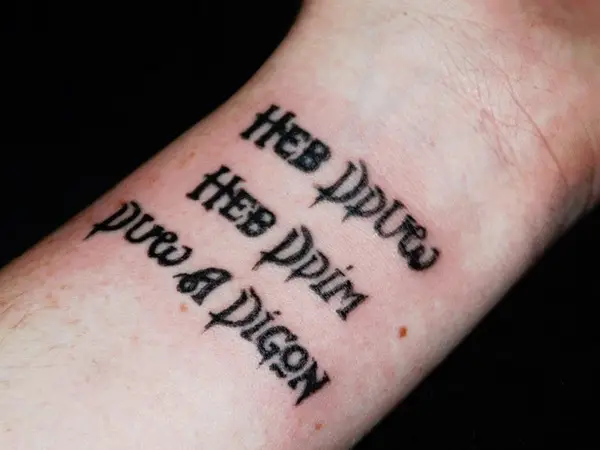 Twisting Knots
This Celtic knot will make your life as bright and vivid as its interconnecting loops.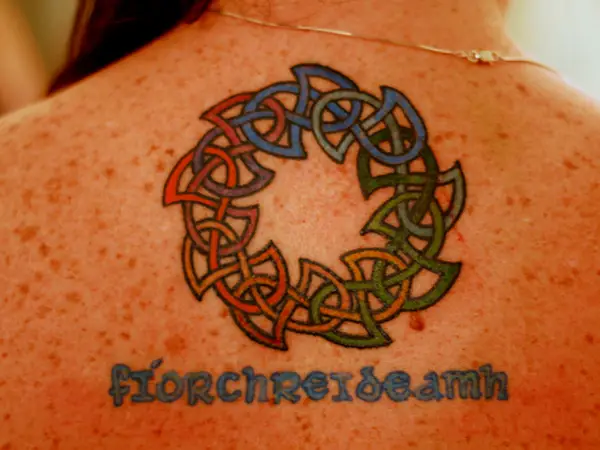 Gaelic Leaves
Make the bonds of relationship stronger with these matching pair of gaelic leaf tattoos.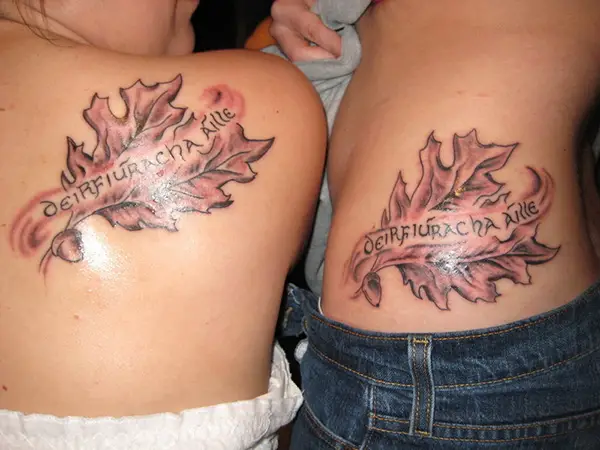 Irish Tattoo
Neat and clear gaelic letters tattoo on the arm will give a boost to your personality.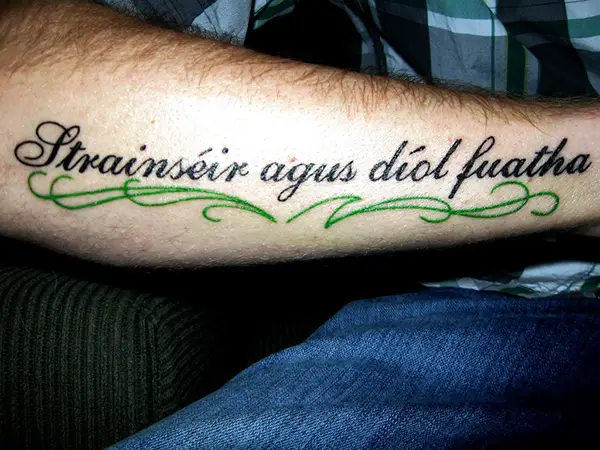 Heart Tattoo
Creatively designed heart tattoo with special gaelic words, makes this an exquisite piece of body art.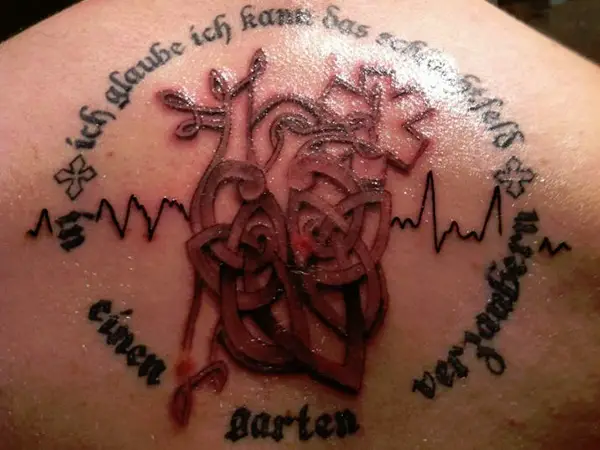 Wrist Tattoo
Make life special and interesting with this gaelic tattoo on the wrist.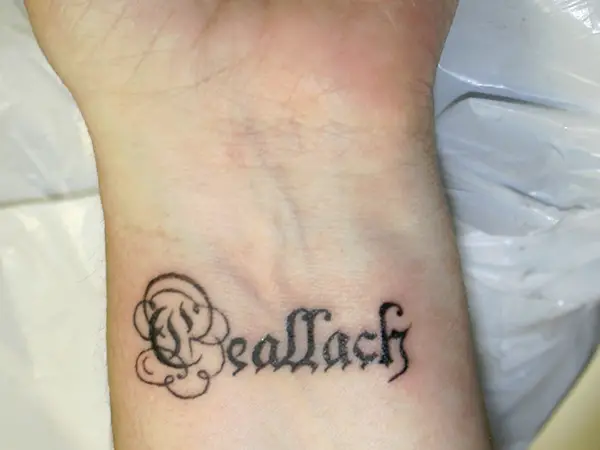 Foot Gaelic Tattoos
This elegant gaelic tattoo on the foot will make your life complete with love, passion and fun.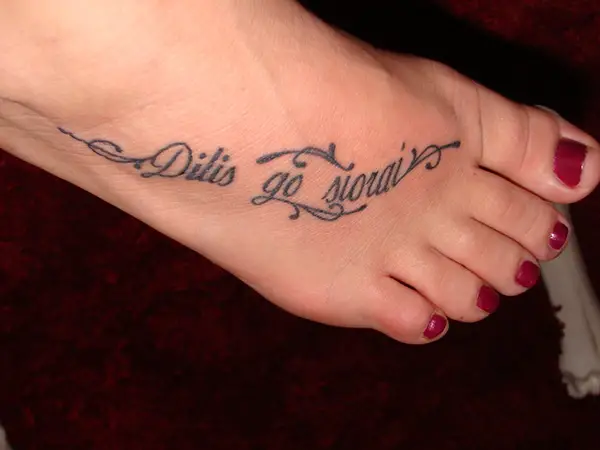 Swirl Tattoo
Make your life as interesting as this tattoo that has gaelic words carved in the form of a swirl.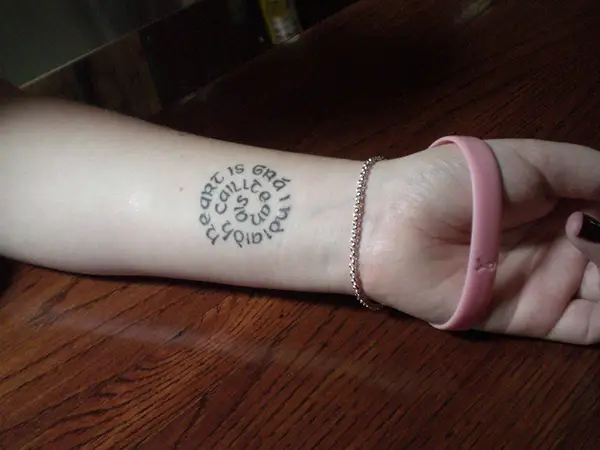 Script Tattoo
Stylishly carved gaelic letters on the shoulder will make you elegant and attractive.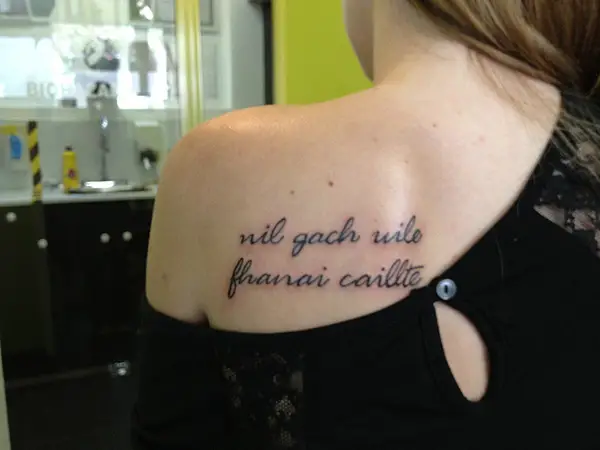 Script Tattoo
Gaelic Back Tattoo
This beautifully designed tattoo on the back is as special and unique as you.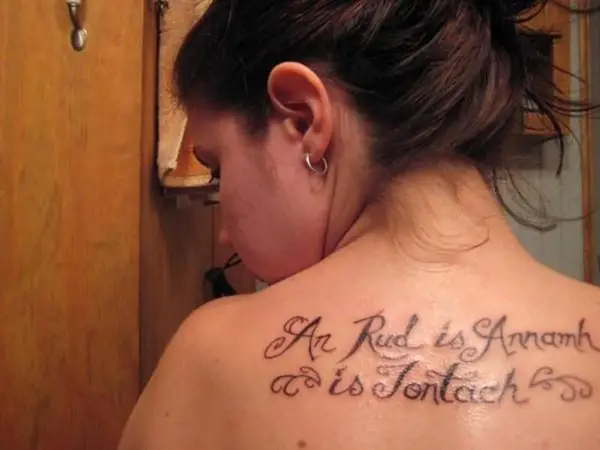 Toy Inking
Life is full of fun and joy, enjoy it to the fullest with this lovely gaelic tattoo.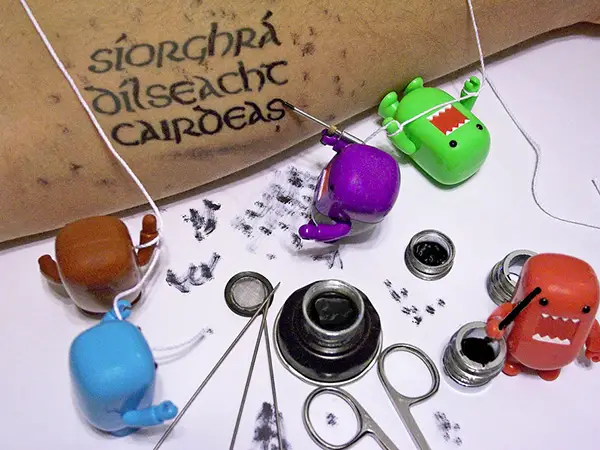 Chest Tattoos
This amazing Celtic tattoo on the chest depicts several things special for the bearer.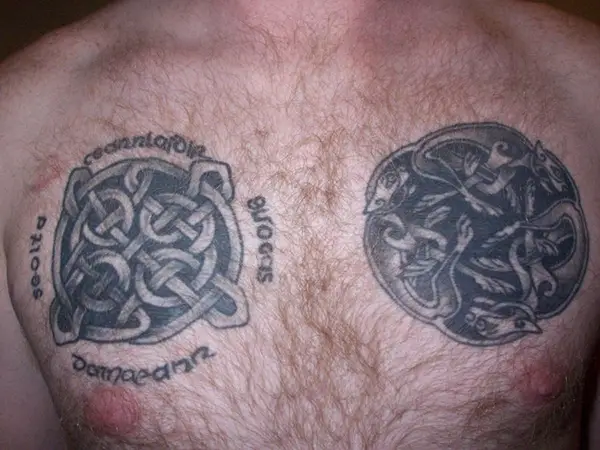 Cute Tattoo
Stylish and trendy, this cool gaelic tattoo on the wrist is interesting and attractive.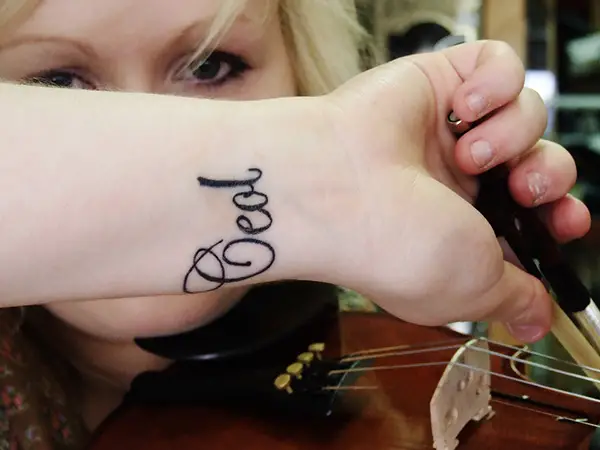 Irish Gaelic Tattoo
Your life will be filled with beautiful moments with this small and cute gaelic tattoo.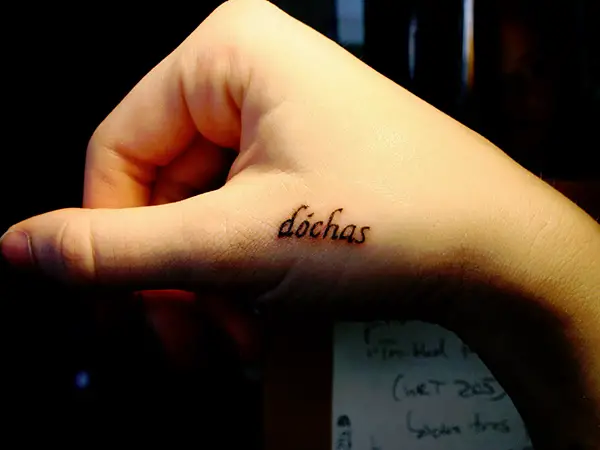 Irish Gaelic Tattoo
Arm Tattoo
Carved in bold black and outlined in bright green, this is an amazing and attractive tattoo.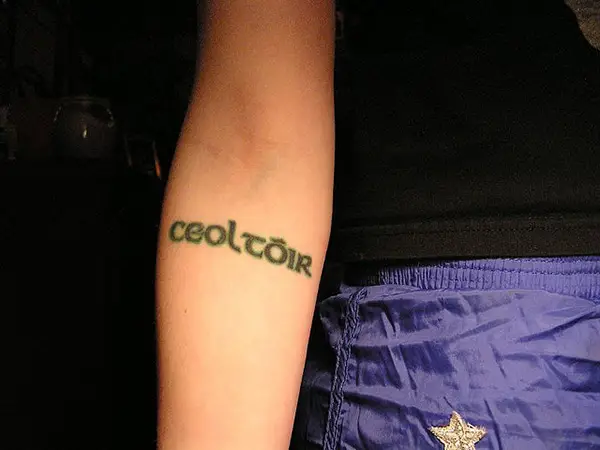 Gaelic Biceps
Lovely shading and intricate details make this a special and unique tattoo.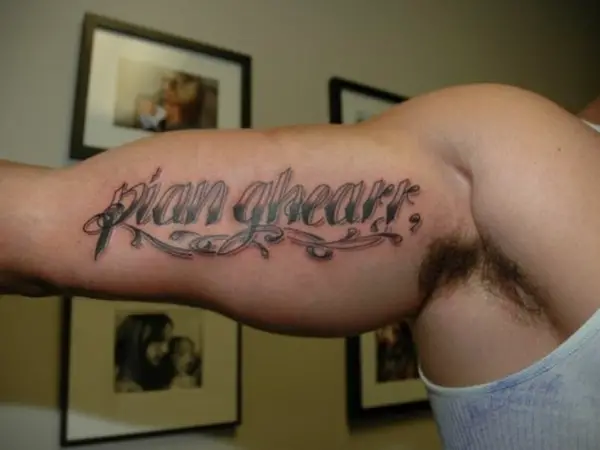 Joshua Tattoo
Beautifully carved gaelic sayings looks amazing with triquetra symbols at the ends.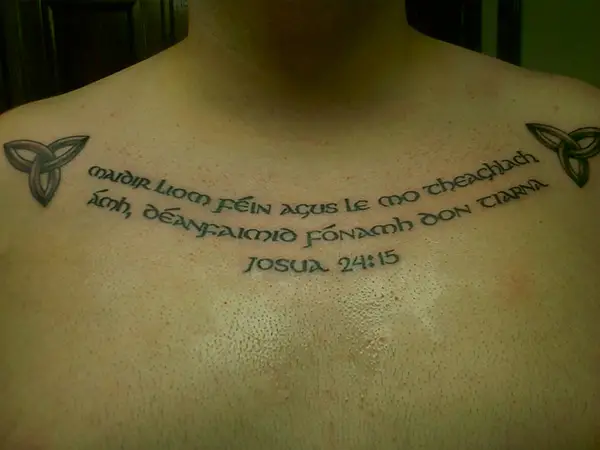 Significant
Meaningful gaelic words with exquisite shading makes this tattoo a treasure for a lifetime.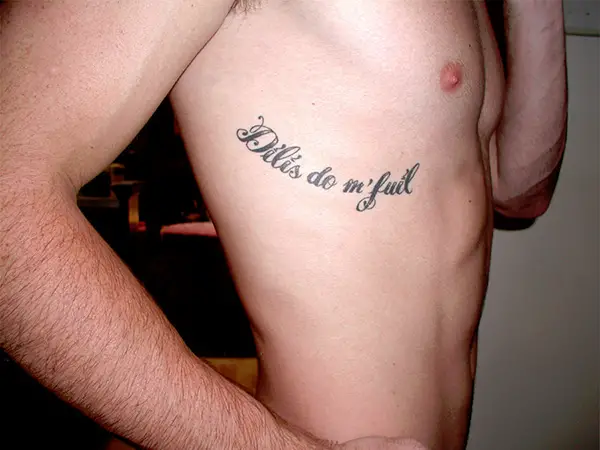 Gaelic Art
Incredible knots of endless loops look astonishing with meaningful gaelic words.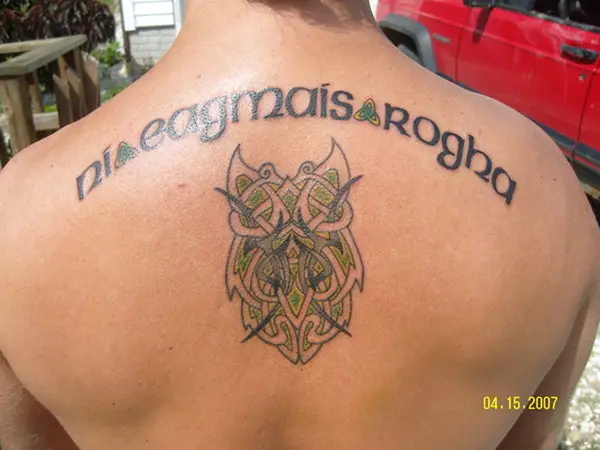 Simple Gaelic
Simple and elegant, this gaelic tattoo carries an interesting meaning.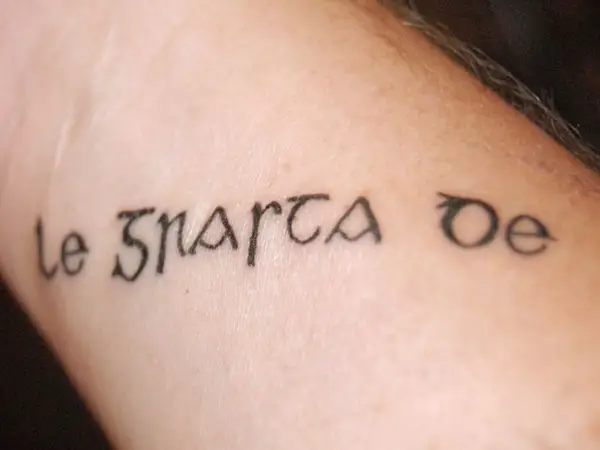 Motherhood Knot
Complex knots with interconnecting loops look stunning in simple yet beautiful black shading.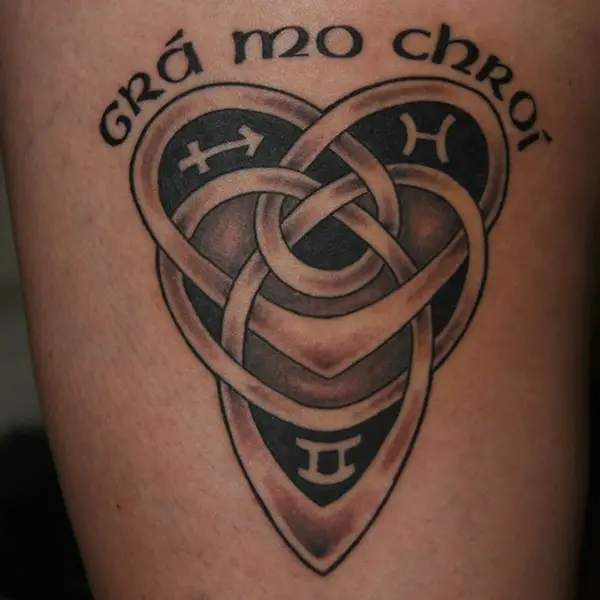 If you like this article, you might be interested in some of our other articles on  Lower Back Tattoo Designs,  Sagittarius Tattoos,  Tattoos of Names  and  Tattoo Drawings.