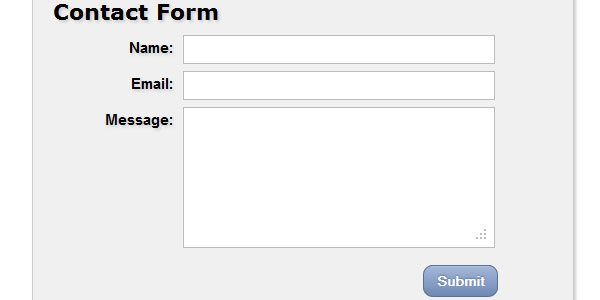 CSS3 is the latest development in the stylesheet language and it has instantly become a hit with its ability to create amazing web pages and forms. Now you can create a simple or a complex form with same ease.
Today we have collected some tutorials which will show you how to use CSS3 to make amazingly beautiful Forms. Nowadays, more and more Developers are trying to give back to the internet community and their fraternity by sharing their experiences and know how, thus reducing your workload to a massive extent.
If you like this article, you might be interested in some of our older articles on CSS3 Animation Tutorials, Online CSS Generators, CSS Cheat Sheets, CSS Grid Frameworks, and CSS Typography Tricks.
Clean and Stylish CSS3 Form
More Information on Clean and Stylish CSS3 Form
Create a Stylish Contact Form with HTML5 & CSS3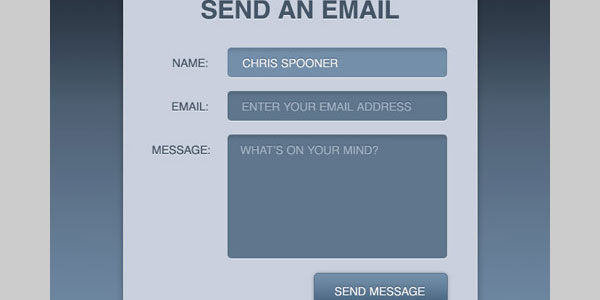 More Information on Create a Stylish Contact Form with HTML5 & CSS3
How to Build Cross-Browser HTML5 Forms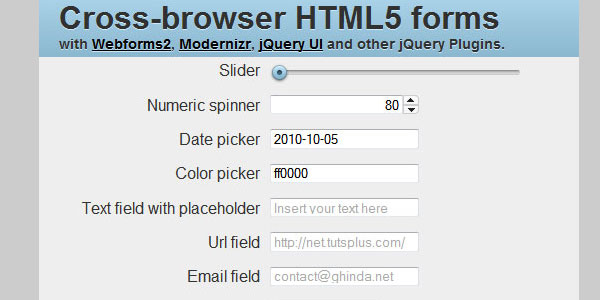 More Information on How to Build Cross-Browser HTML5 Forms
How to Create A Multi-Step Signup Form With CSS3 and jQuery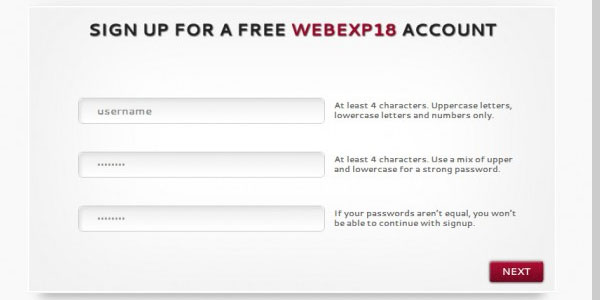 More Information on How to Create A Multi-Step Signup Form With CSS3 and jQuery
Create a Clean and Stylish Login Form With HTML5 and CSS3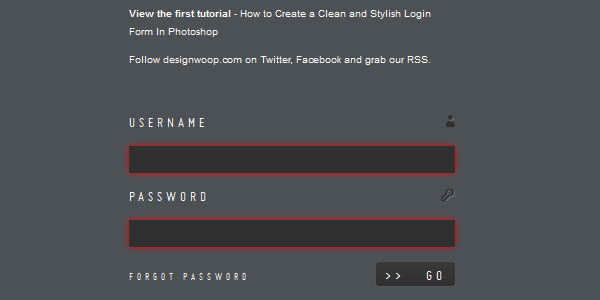 More Information on Create a Clean and Stylish Login Form With HTML5 and CSS3
Design a Prettier Web Form with CSS 3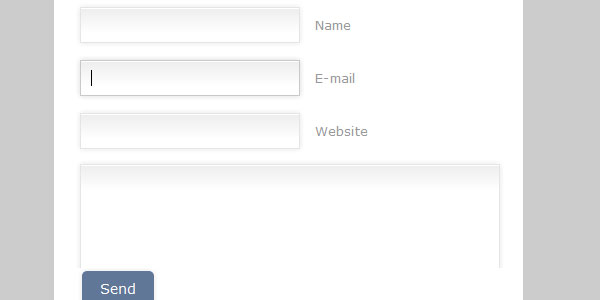 More Information on Design a Prettier Web Form with CSS 3
Create A Clean and Stylish CSS3 Contact Form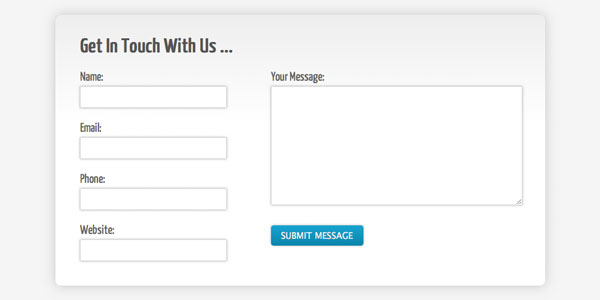 More Information on Create A Clean and Stylish CSS3 Contact Form
How to Create a Contact Form using HTML5, CSS3 and PHP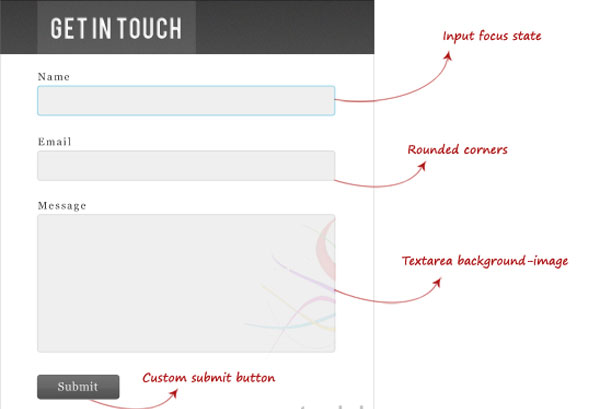 More Information on How to Create a Contact Form using HTML5, CSS3 and PHP
Fancy Forms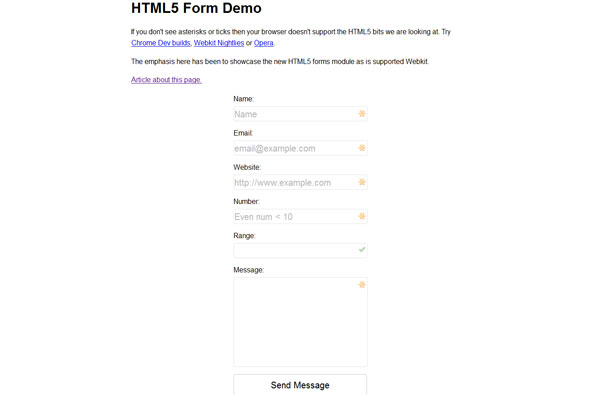 More Information on Fancy Forms
HTML5 & CSS3 envelope contact form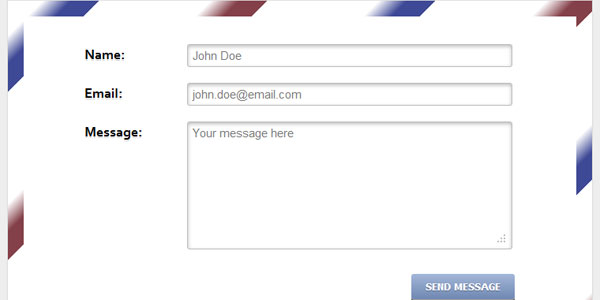 More Information on HTML5 & CSS3 envelope contact form
Create a Slick CSS3 Login Form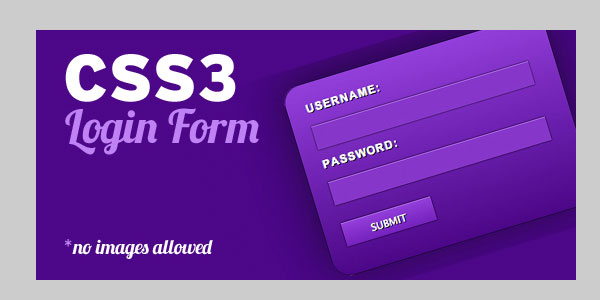 More Information on Create a Slick CSS3 Login Form
Fun with HTML5 Forms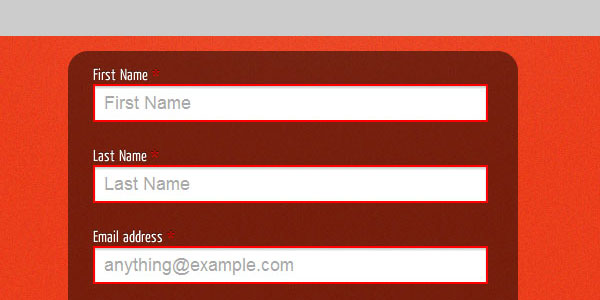 More Information on Fun with HTML5 Forms
FormBox – A jQuery & CSS3 Drop-Down Menu With Integrated Forms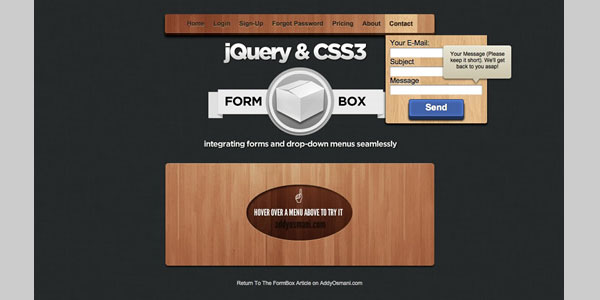 More Information on FormBox – A jQuery & CSS3 Drop-Down Menu With Integrated Forms
Styling a Simple Form using CSS3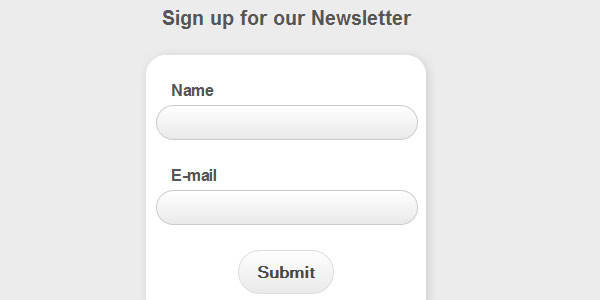 More Information on Styling a Simple Form using CSS3
Beautiful Form With CSS3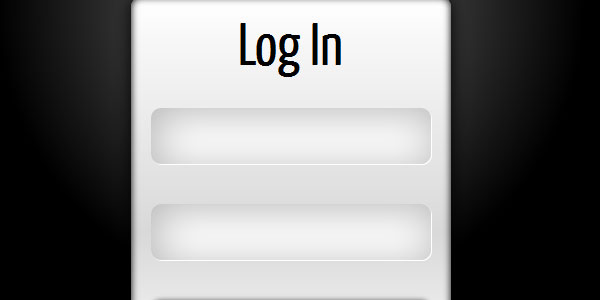 More Information on Beautiful Form With CSS3
Designing Modern Web Forms with HTML 5 and CSS3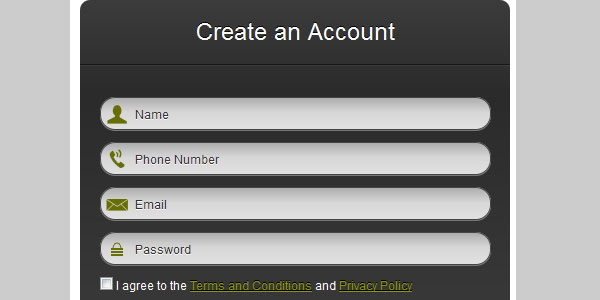 More Information on Designing Modern Web Forms with HTML 5 and CSS3
Designing Contact form in CSS3 and HTML5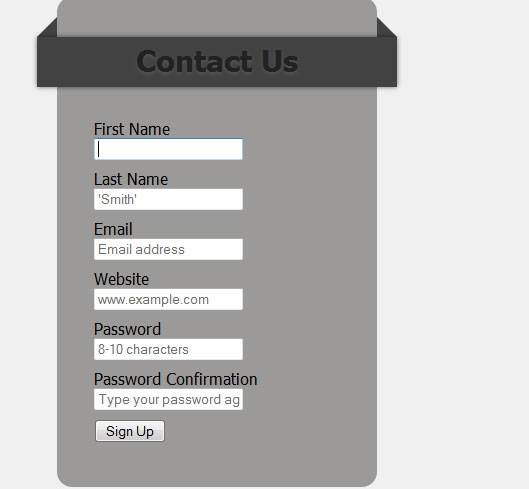 More Information on Designing Contact form in CSS3 and HTML5
Carbon Fiber Signup Form With PHP, jQuery and CSS3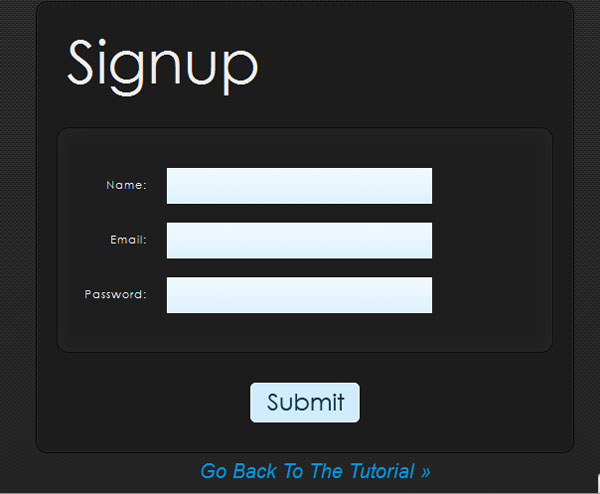 More Information on Carbon Fiber Signup Form With PHP, jQuery and CSS3
Beautiful CSS3 Search Form