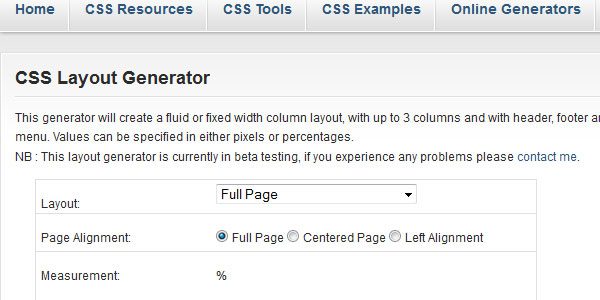 There is no denying of the fact that CSS is an essential part of Designers work but not every one can master its tactics. Coding CSS can be a time consuming task for many of us and not everyone is comfortable doing it.
Thankfully we have various CSS Generators available online that will take away all the burden from your shoulders and give you quality output. These Generators can give you the exact idea of the functionality of CSS and practical solutions.
If you like this article, you might be interested in some of our older articles on CSS Print Page Tricks, CSS Grid Frameworks, CSS Typography Tricks, and CSS Page Layouts.
CSS Layout Generator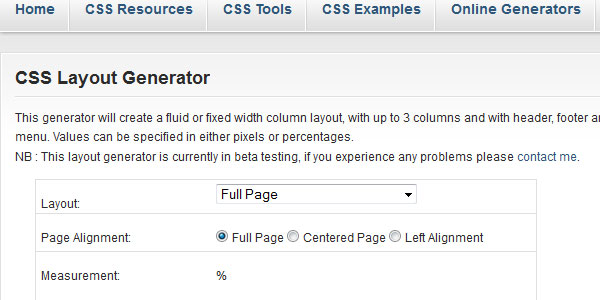 More Information on CSS Layout Generator
CSS Menus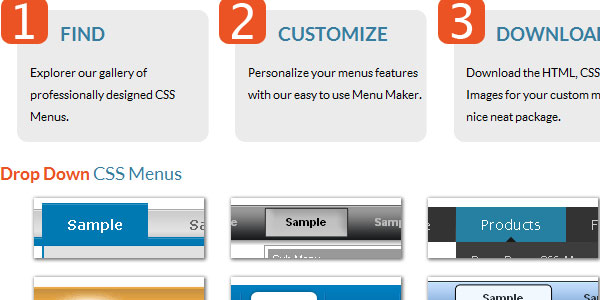 CSS frame Generator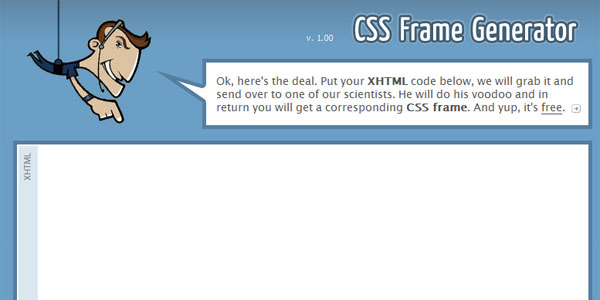 More Information on CSS frame Generator
CSS Menu Builder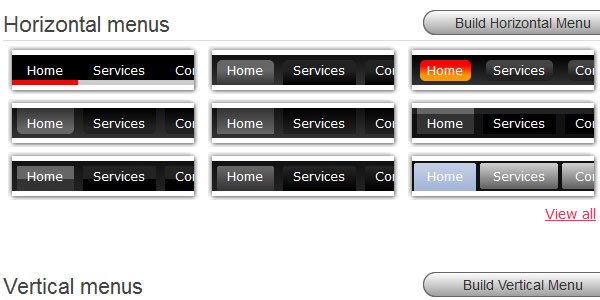 More Information on CSS Menu Builder
Clean CSS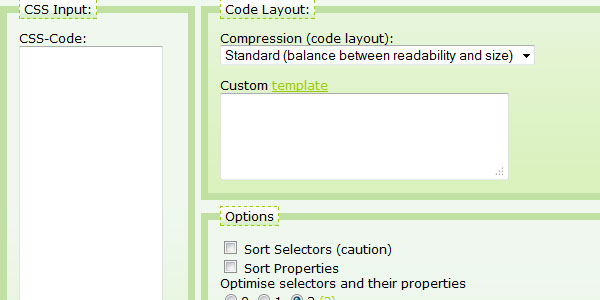 CSS Sprite Generator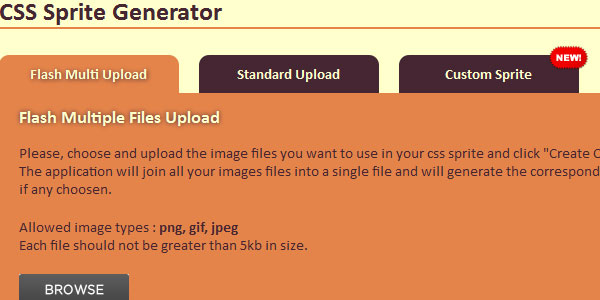 More Information on CSS Sprite Generator
CSS Type Set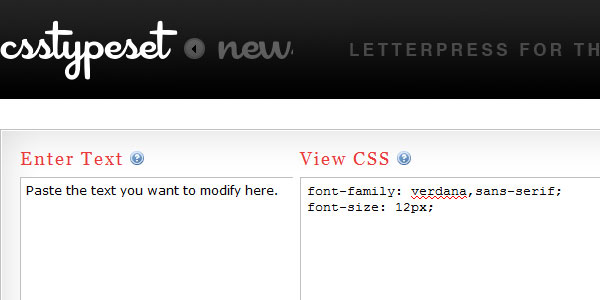 More Information on CSS Type Set
Sprite Creator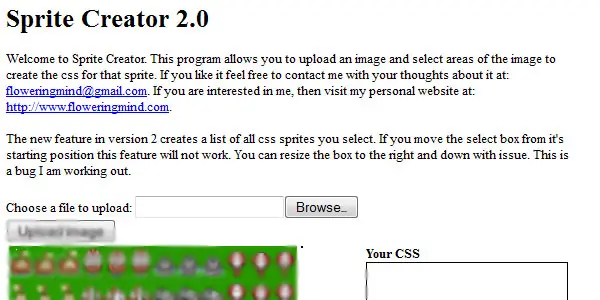 More Information on Sprite Creator
CSS-Generator.com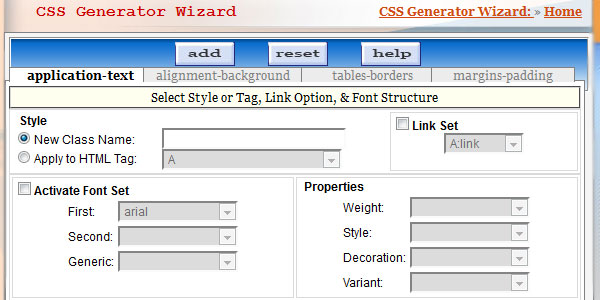 More Information on CSS-Generator.com
CSS Sprite Generator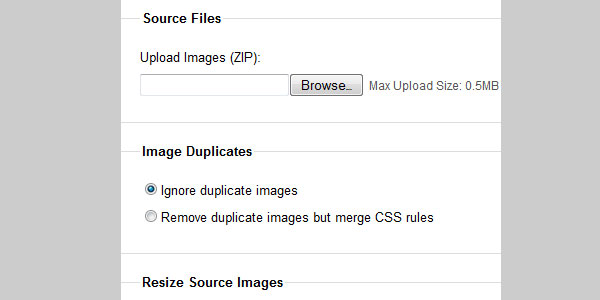 More Information on CSS Sprite Generator
CSS Layout Generator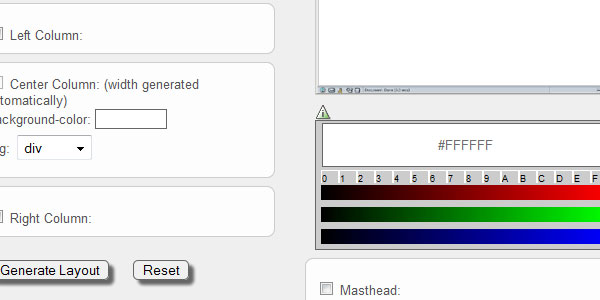 More Information on CSS Layout Generator
The Generator Form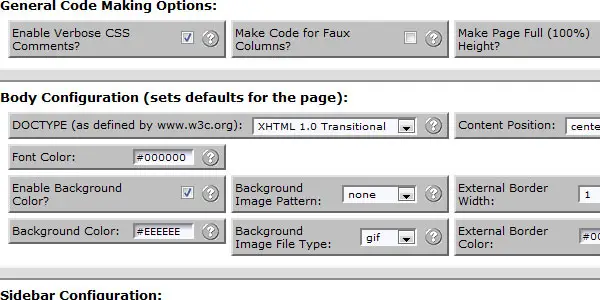 More Information on The Generator Form
CSS Sprites Generator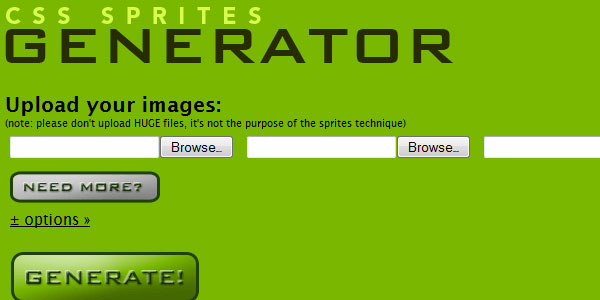 More Information on CSS Sprites Generator
CSS3, please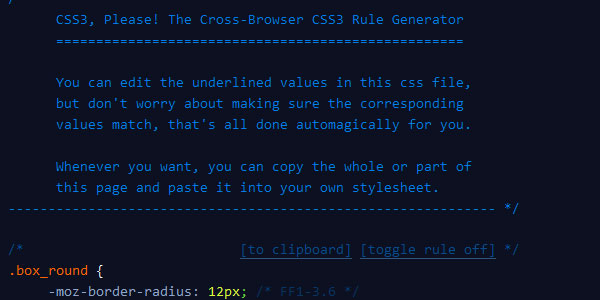 More Information on CSS3, please
Drawter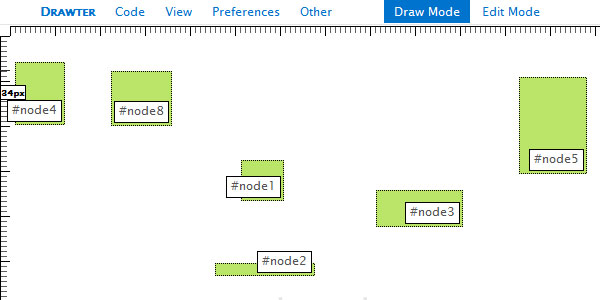 CSSMate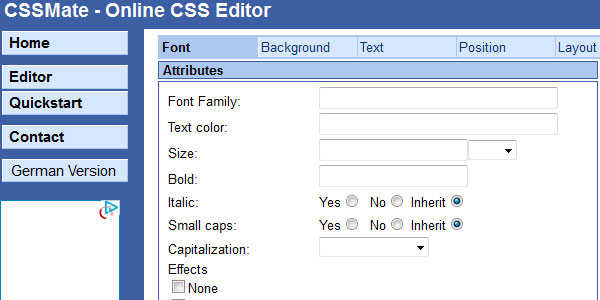 Online CSS Editor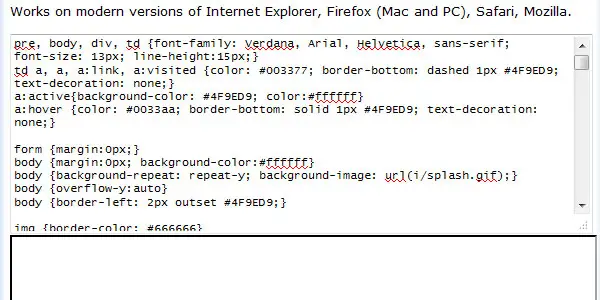 More Information on Online CSS Editor
YAML Builder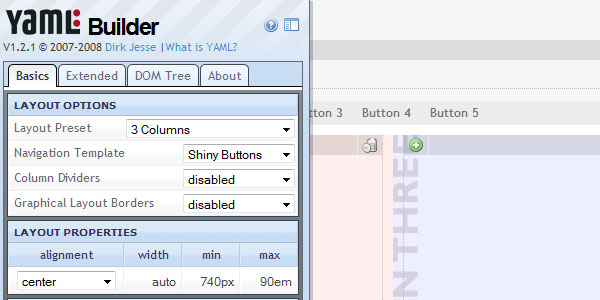 More Information on YAML Builder
Online Css Template Generator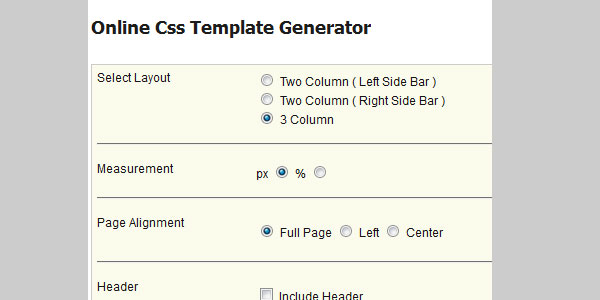 More Information on Online Css Template Generator
Tableless Code Generator for column layout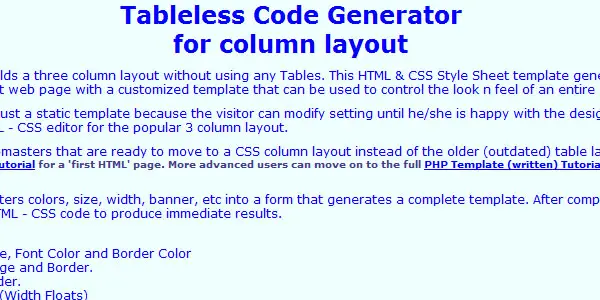 More Information on Tableless Code Generator for column layout
SpriteMe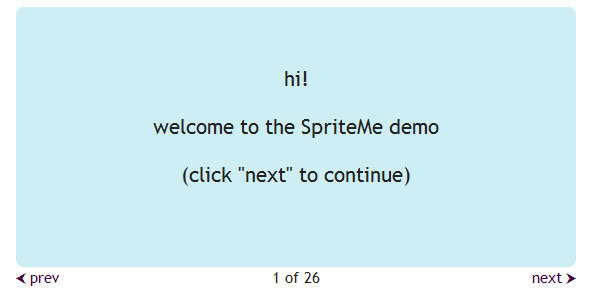 Little Boxes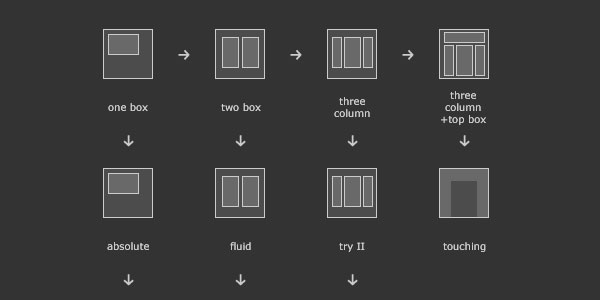 More Information on Little Boxes
CSS Layout Generator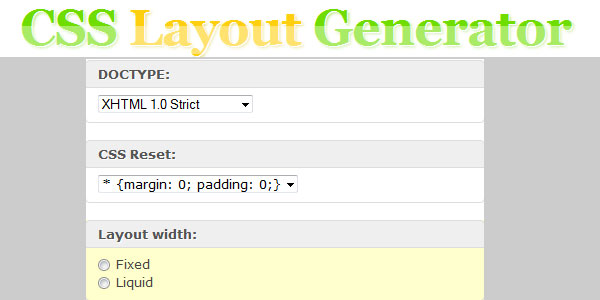 More Information on CSS Layout Generator
CSS3 Generator