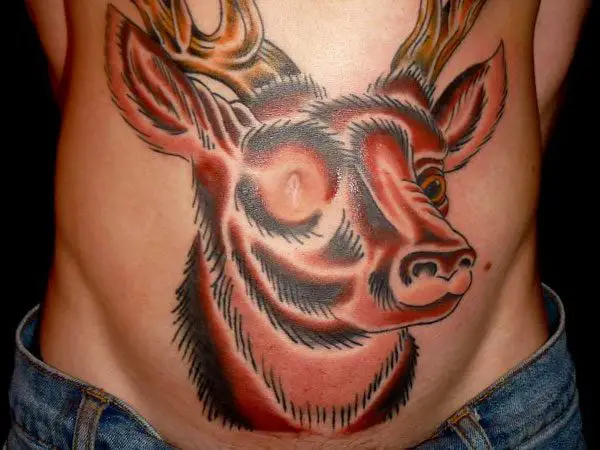 Tattoos are a beautiful form of art that has been in practice for centuries by many cultures. Humans used to decorate their bodies with beautiful patterns to communicate their emotions and expressions. Tattooing was popular in Asia and it spread throughout the world with years. In the western parts of the world, tattooing was mostly associated with sailors, bikers and sideshow artists. But in recent years, tattoos have become popular with everyone, irrespective of culture, age and gender.
The varied styles and designs of the tattoos make them a special and unique form of body art. Highly trained tattoo artists inject ink into the dermis layer of skin to create a tattoo. The stable cells of the dermis layer helps to keep the ink in place, making the tattoo last for a lifetime. The placement of a tattoo on the body determines its significance. Arms, shoulders, feet, wrist and back are some of the common body areas where tattoos are done.
Stomach tattoos for men and women are popular nowadays.
The following unique and distinct tattoo designs are extremely attractive and stylish. Choose one that is most suitable for you and give a permanent boost to your personality.
Deer Art
Beautifully carved with amazing shading, it is an attractive tattoo with interesting details.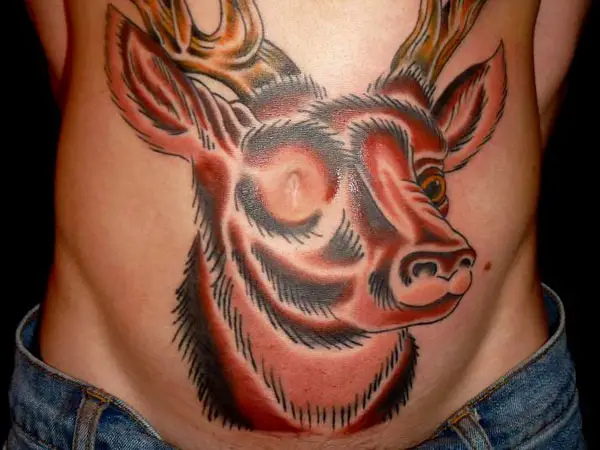 Deer Art
Abdomen Guns
Show the world your bold and daring nature with this stylish guns tattoo on the abdomen.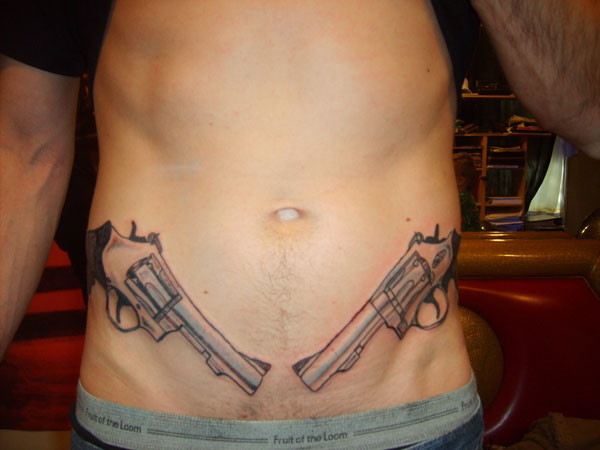 Music Red Heart
This cute and attractive tattoo will make your love and passion for music never die out.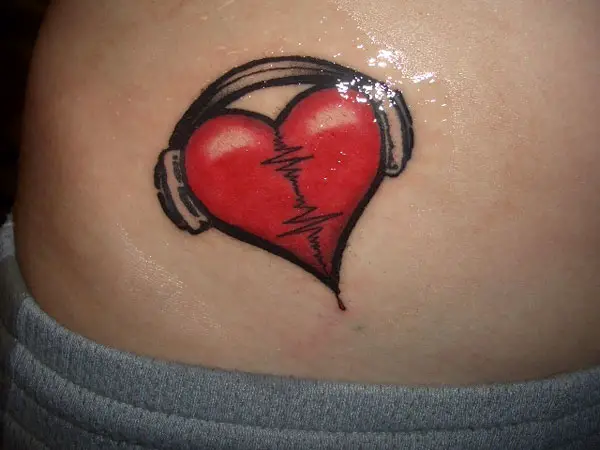 Text Style
Your strong and daring character will be complete with this attractive text tattoo on the stomach.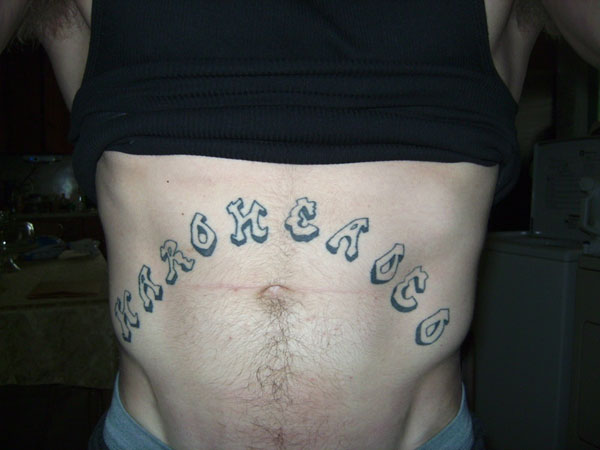 Powerful
Written in style on the abdomen, this attractive tattoo will make you strong and powerful.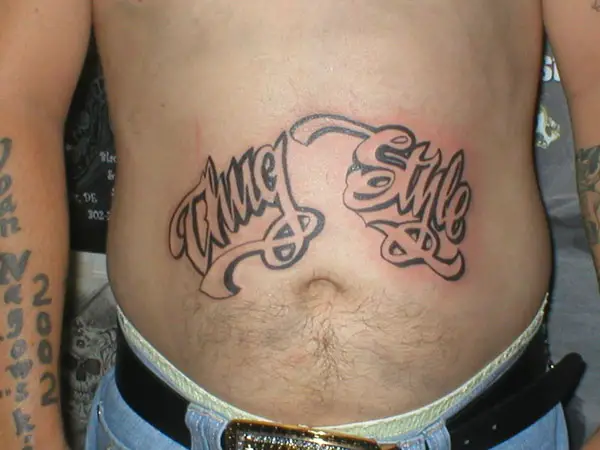 Pistol Tattoo
Beautiful outline of a gun on the side of the abdomen will make you stylish and attractive.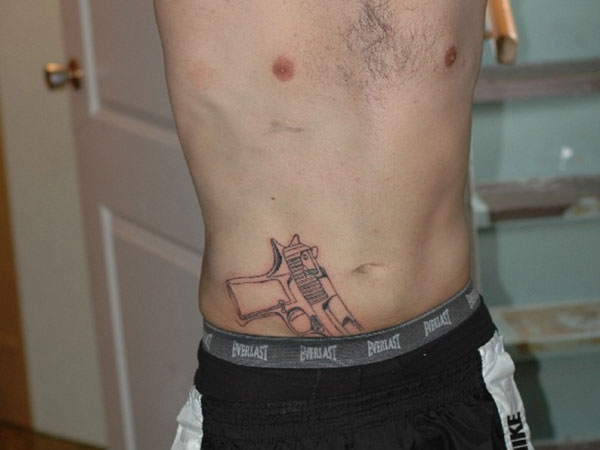 God Tattoo
Give a bold appearance to your spiritual nature with this striking tattoo.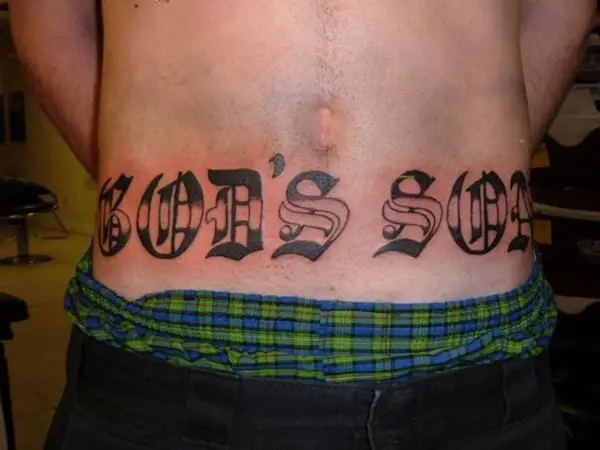 Dragon Tiger
Let power, love and strength always be a part of you with this tiger, dragon and lotus tattoo.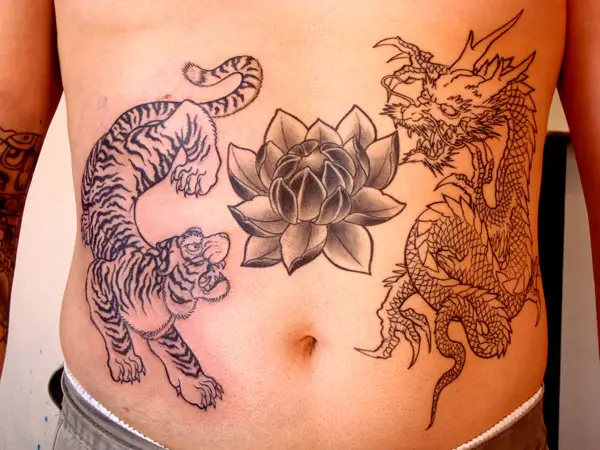 Sun And Moon
Sun and moon engraved on either side of the abdomen will make your life lively and interesting.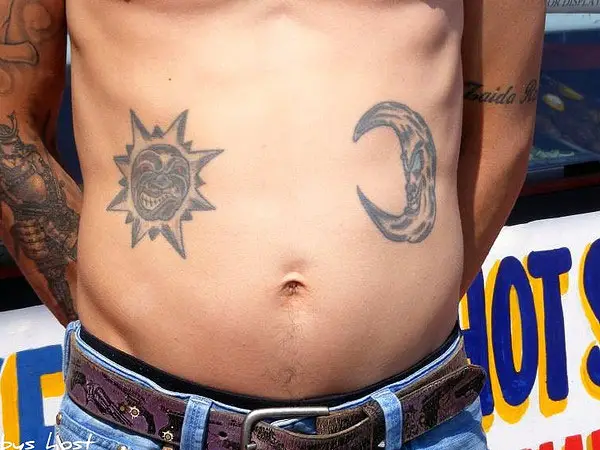 Love Is Pain
Spread the true message of love with this simple yet interesting tattoo.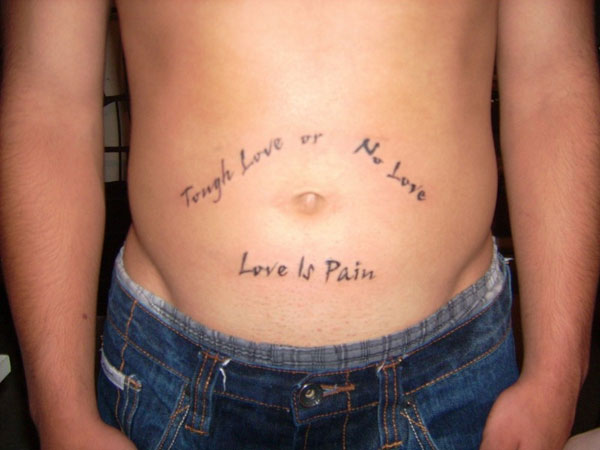 Interesting Tattoo
Intricate patterns and exquisite shading make this tattoo interesting and attractive.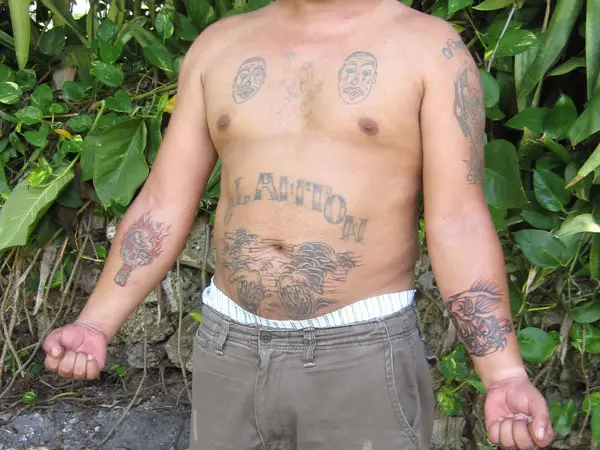 Year Tattoo
Carve your birth year on the stomach and make it more significant to you and others.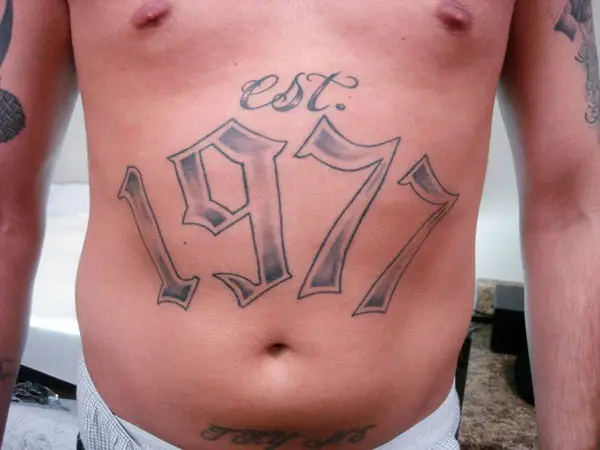 Japanese Lady
With exceptional details and exquisite shading, this lovely tattoo is a treasure for a lifetime.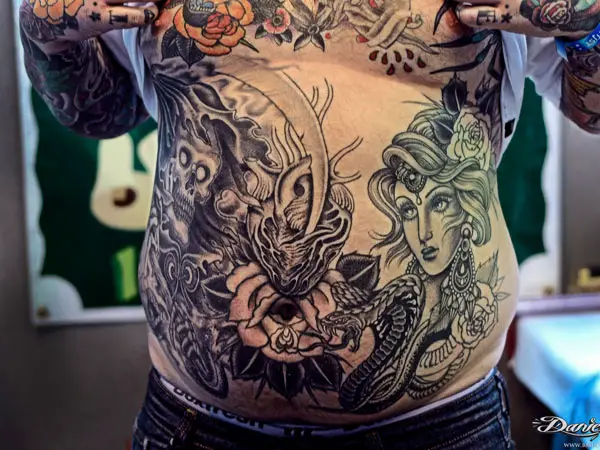 Holy Tattoo
Let your love and faith of god shine with this exquisite tattoo of Jesus Christ.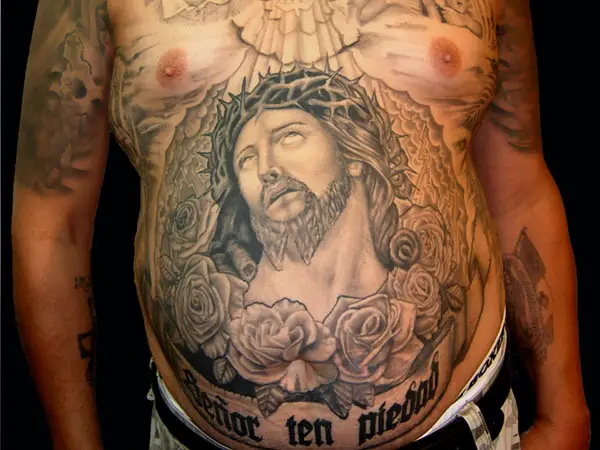 Cheerful
Two little cheerful birds on the abdomen look cute and attractive.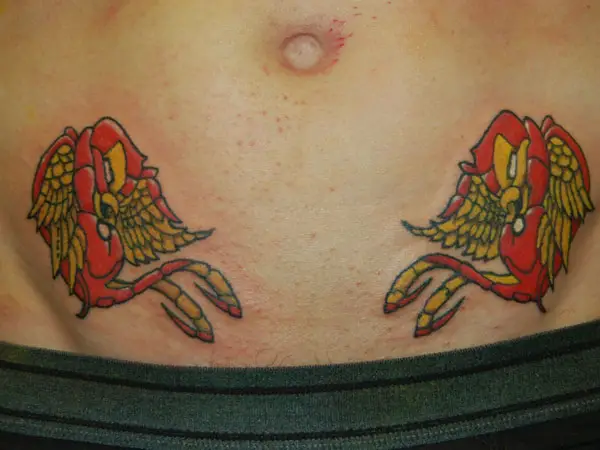 Good And Bad
The happy and sad Jack in the box tattoo denote the good and bad times in life.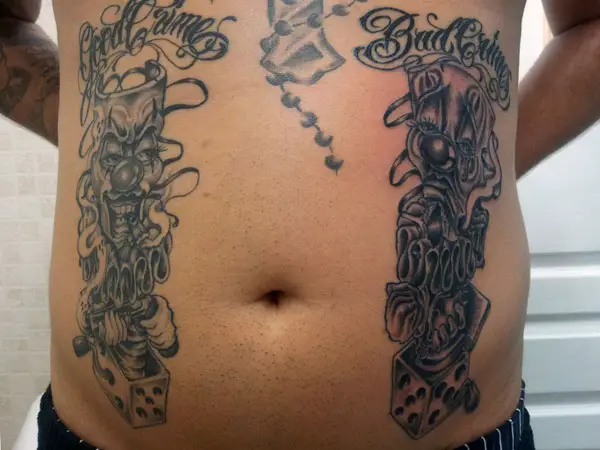 Flying Heart
Beautifully designed heart with wings tattoo is as unique as you are.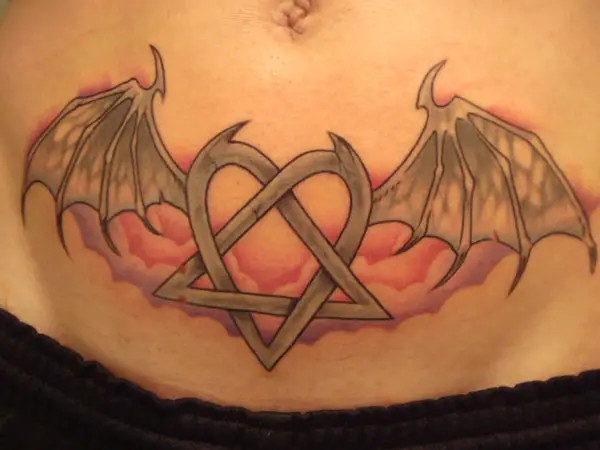 Knock Out Tattoo
Carved in bold black, this knock out tattoo looks attractive on the abdomen.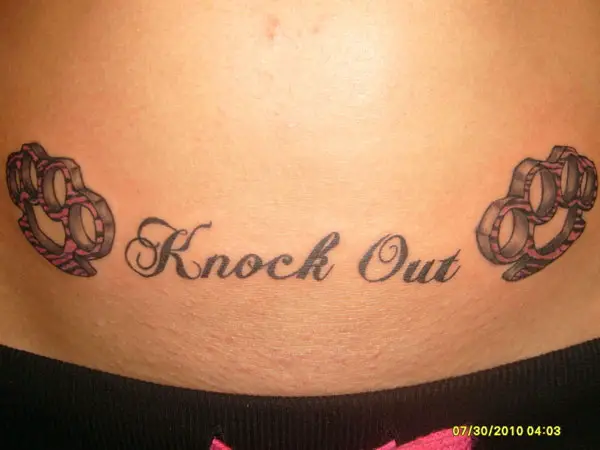 Unique Star
Let the star in you shine as bright as this star tattoo. Good and bad angels on the sides of the star make it more attractive.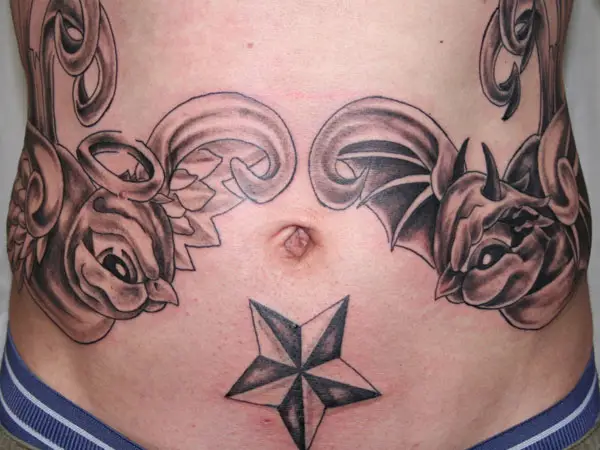 Special Art
This amazing tattoo design is unique and carries a special meaning to its bearer.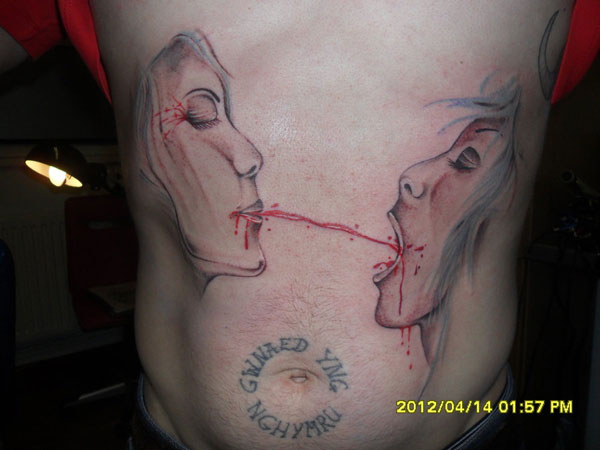 Bullet Holes
This realistic bullet holes tattoo on the stomach is sure to fool a lot of people.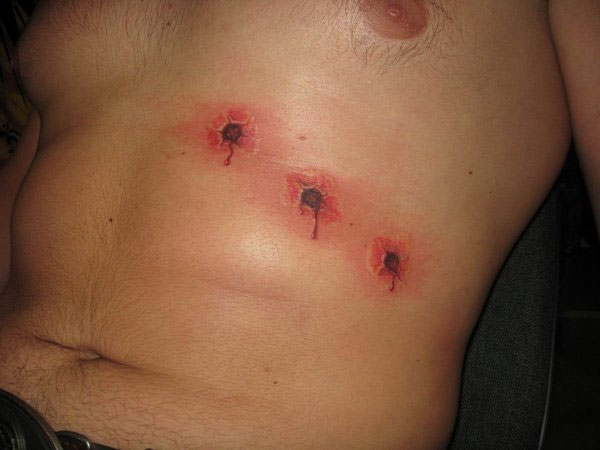 God's Child
You will always be blessed with God's love with this exquisitely carved tattoo on the stomach.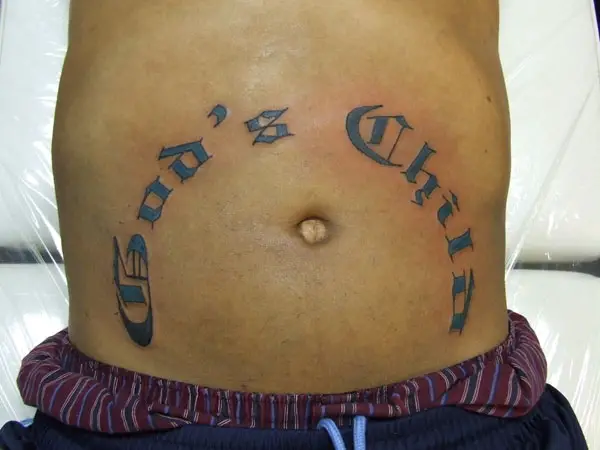 Birds Skull
You will be an embodiment of love, passion, strength and power with this beautiful tattoo.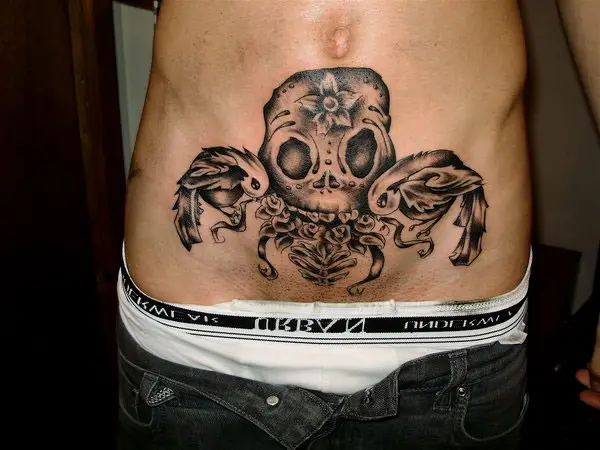 Kiss The Devil
Make a bold statement about love with this attractive lips tattoo on the abdomen.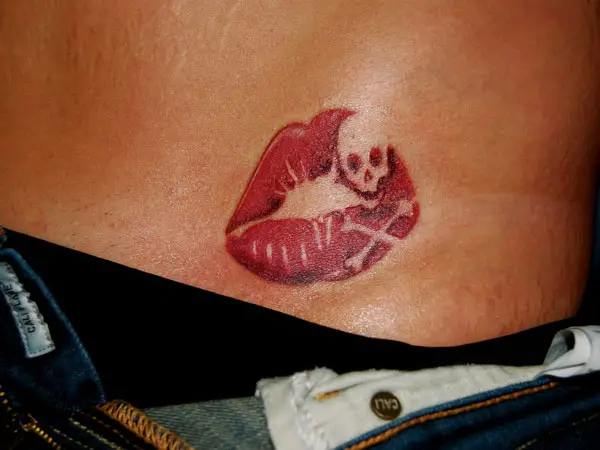 Skull Guns
Daring and bold, this intricately designed skull with guns tattoo, shows your powerful character.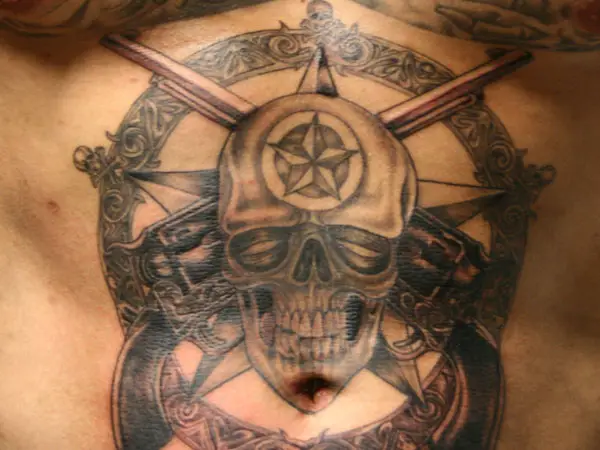 Triangle Eye
This symbolic tattoo carries a unique meaning and will make your life special and important.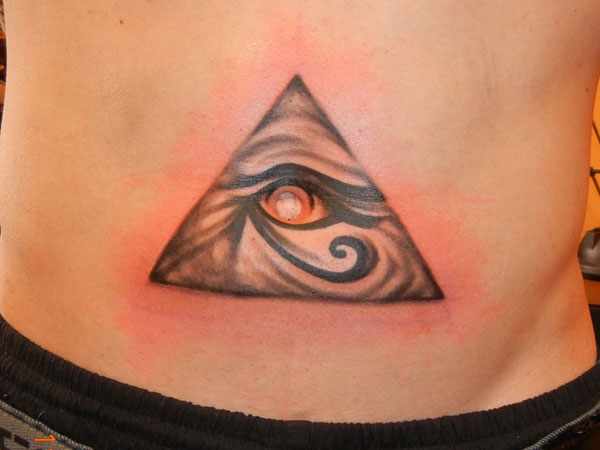 If you like this article, you might be interested in some of our other articles on  Flame Tattoos,  Hibiscus Tattoos,  Capricorn Tattoos  and  Buddha Tattoos.