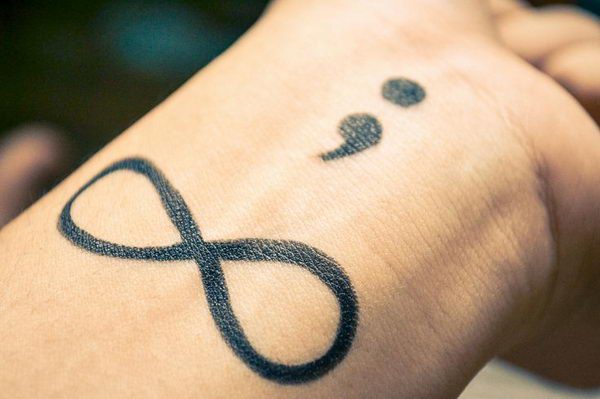 While punctually they are used between two clauses or to indicate a pause, in tattoo form, they are used to express the power within yourself. 
Dedicated to promoting hope and love from within, the semicolon tattoo movement has grown increasingly popular over the past few years, and shows no sings of slowing down. Semicolon tattoos are not only great for those looking to express their inner love, but also for those with a history of depression, self-harm, and addiction. The entire semicolon tattoo movement has acted as somewhat of a support system for these individuals, letting them know that they are certainly not alone.
In addition to being largely helpful, supportive, and encouraging towards those with past mental illnesses, semicolon tattoos also look great and can be placed just about anywhere on the body.
Though the most common place to find a semicolon tattoo is on someone's wrist, certain people prefer to have them on their neck, foot, ribs, or back.
In order to properly showcase some of the different semicolon placements, designs, and fonts, we have put together a list of 25 unique semicolon tattoos. Enjoy!
1. Semicolon Tattoo With A Date On It
Though the tattoo looks nice, it is most likely in remembrance of someone lost to suicide or addiction.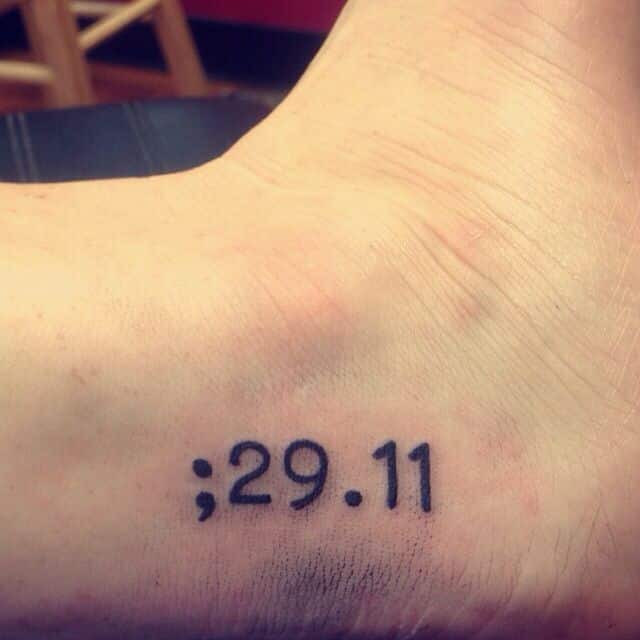 2. Cont;nue
A very powerful message, especially for those who engage in self-harm.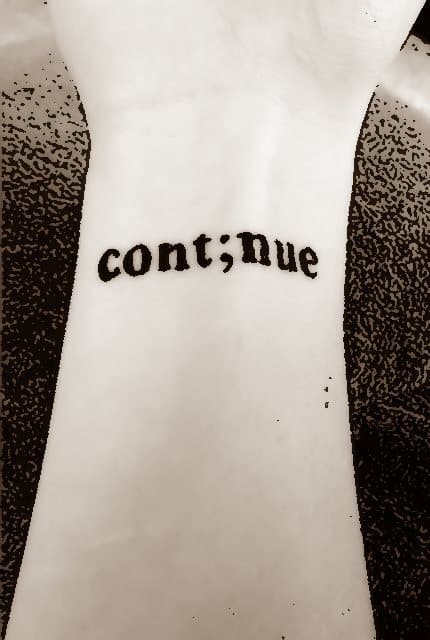 3. A Semicolon Heart
A great way to add some uniqueness to a simple heart tattoo.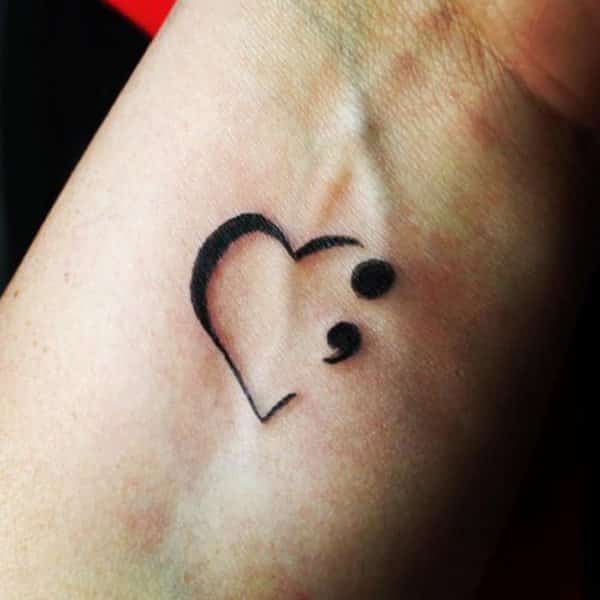 4. Semicolon Tattoo With A Rather Original Font
Another great way to put your own personal twist on an already established, very well-known symbol.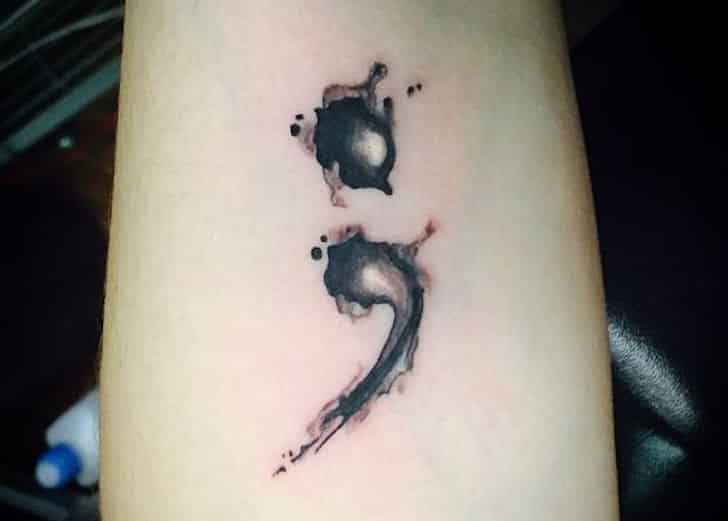 5. Semicolon Music Note Tattoo
Another group full of semicolon enthusiasts, musicians!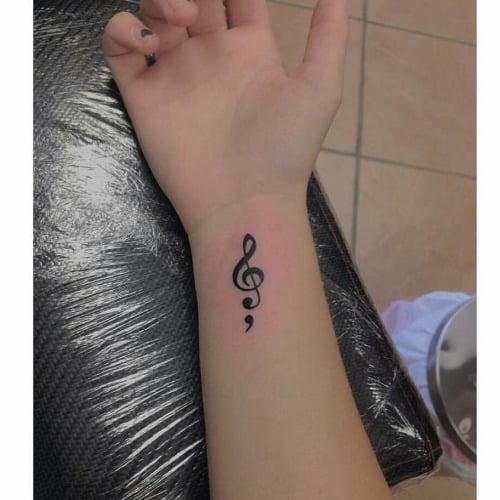 6. Semicolon Heartbeat Tattoo
Perhaps the most straightforward design of them all, indicating the need and will to keep going.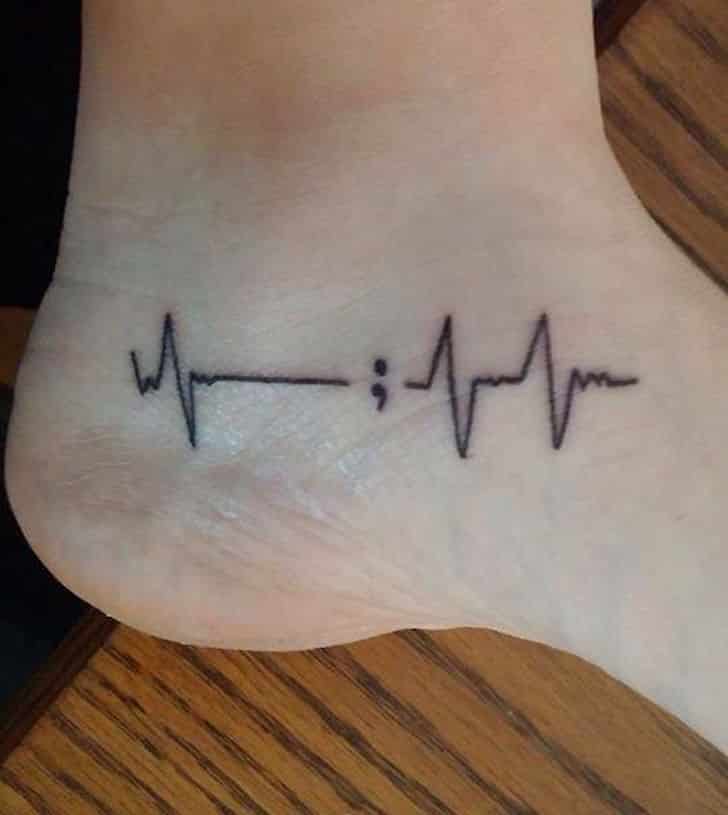 7. Semicolon Tattoo Behind The Ear
One of the only tattoo designs that can be so well hidden, even on your head.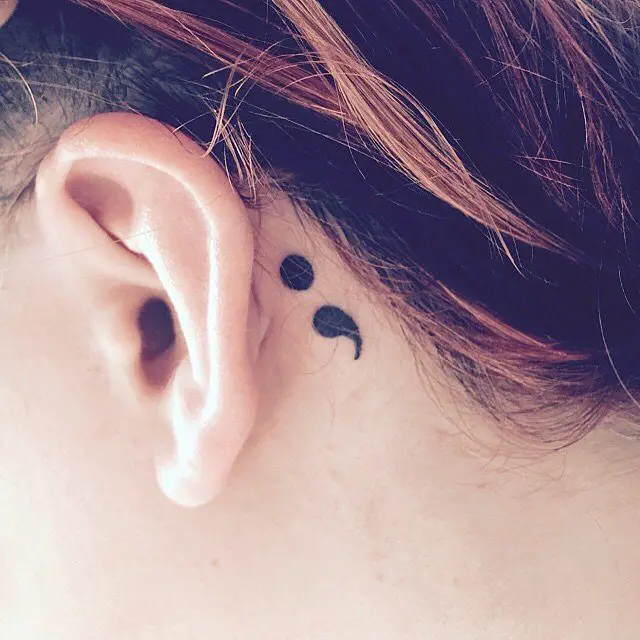 8. Surv;vor 
Another great semicolon tattoo quote, with the word "live" written right beside it.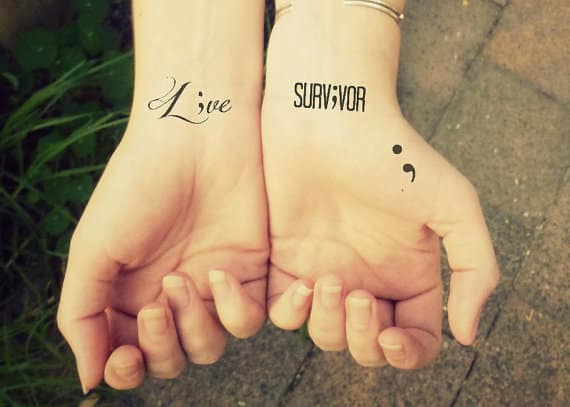 9. Semicolon Butterfly
For obvious reasons, a butterfly is also very symbolic for those overcoming depression, self-harm, and suicidal thoughts.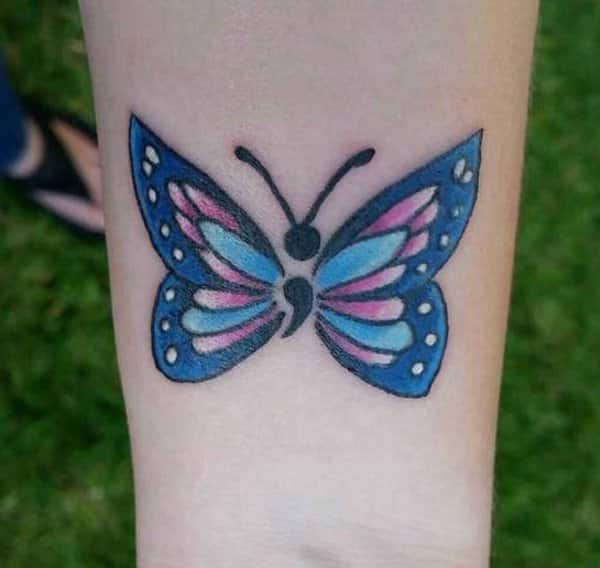 10. Live
Often times, the semicolon will be incorporated into the word itself.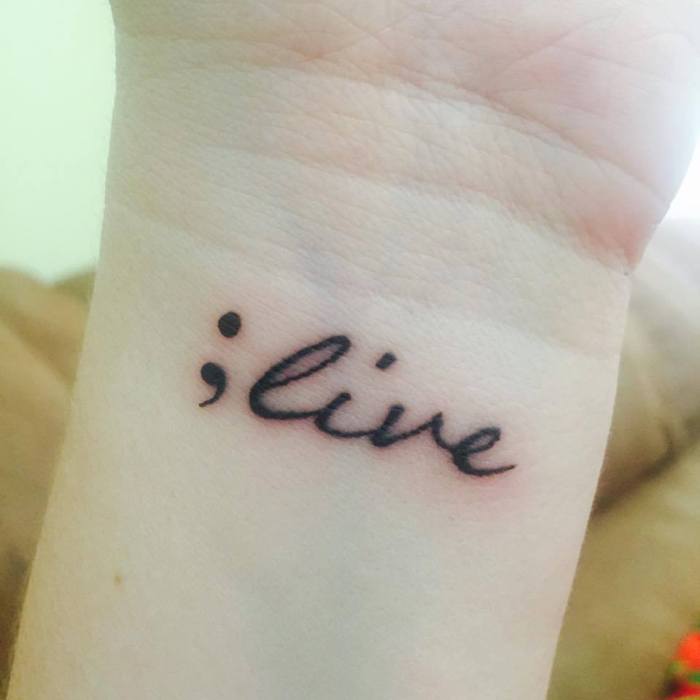 11. My Story Isn't Over
Very true and easy to relate to for those in the self-harm world.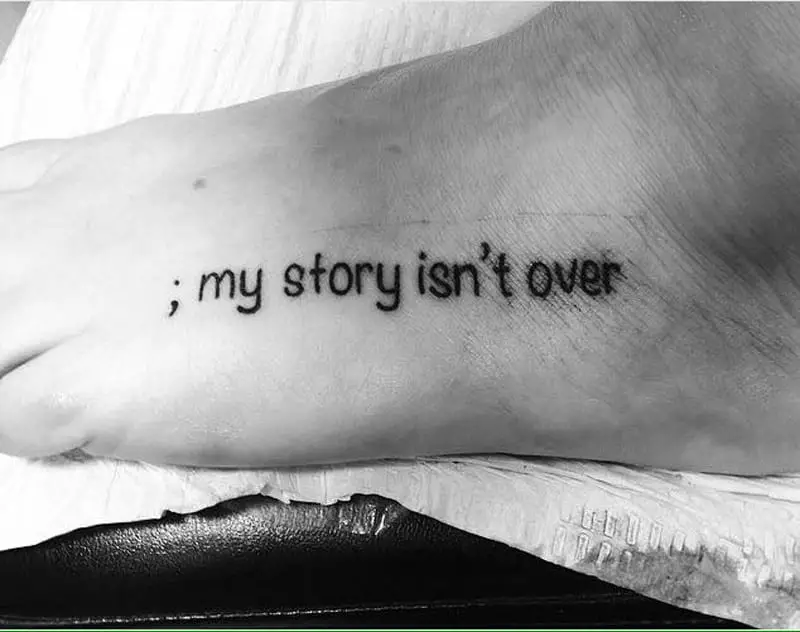 12. Warr;or 
The popular warr;or semicolon tattoo quote, with some additional imagery added in.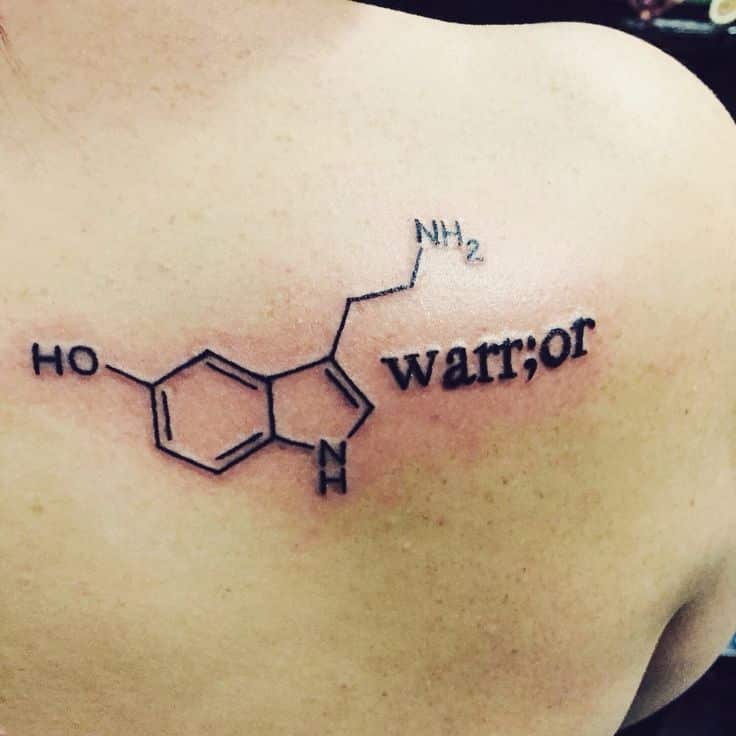 13. A Semicolon Ankle Tattoo
Great to show off while wearing sandals.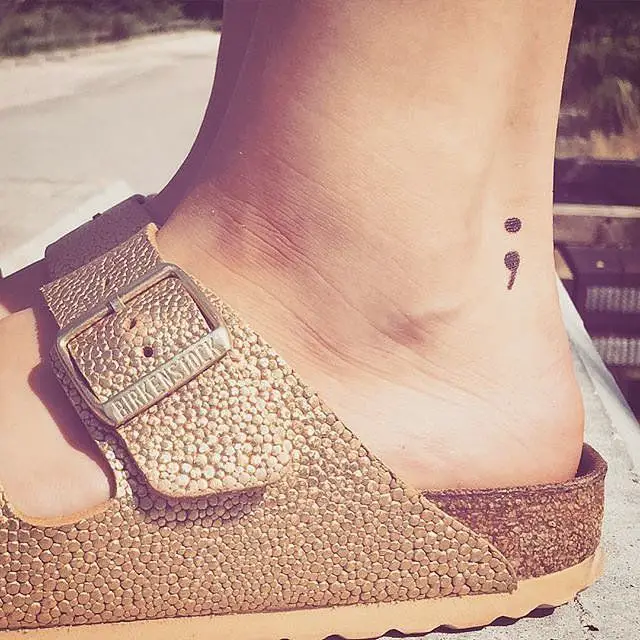 14. Semicolon With Flowers
Two positive, uplifting symbols combined into one.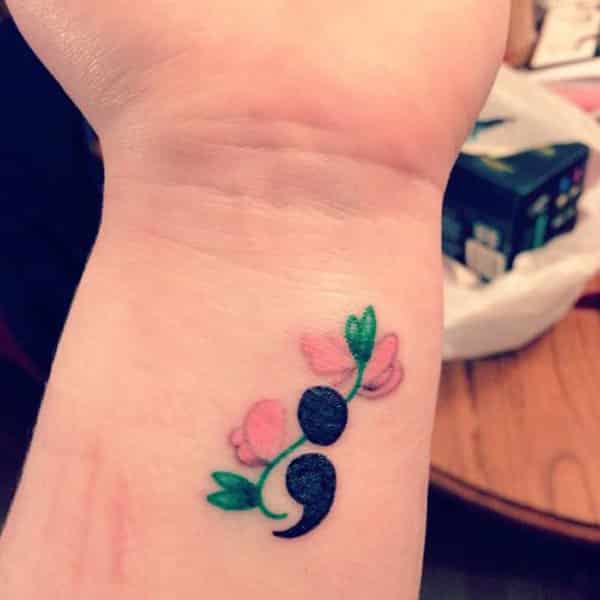 15. A Semicolon Infinity Symbol
Another very popular image association.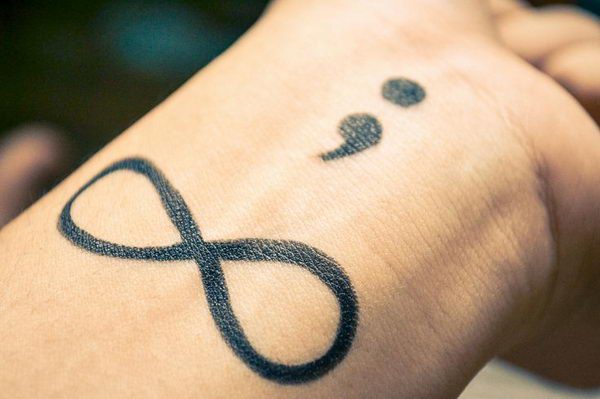 16. Semicolon Finger Tattoo
Truly a great place for semicolon tattoos.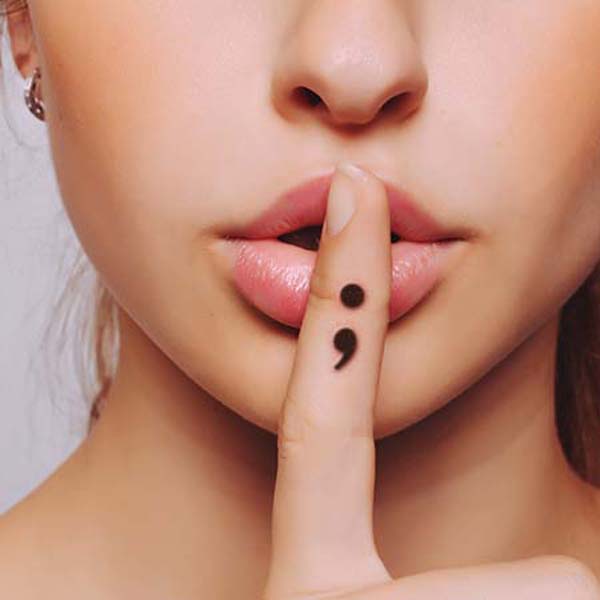 17. A Watercolored Semicolon Tattoo
Bright colors are proven to make you smile, making watercolor a great choice for those in the market for a semicolon tattoo.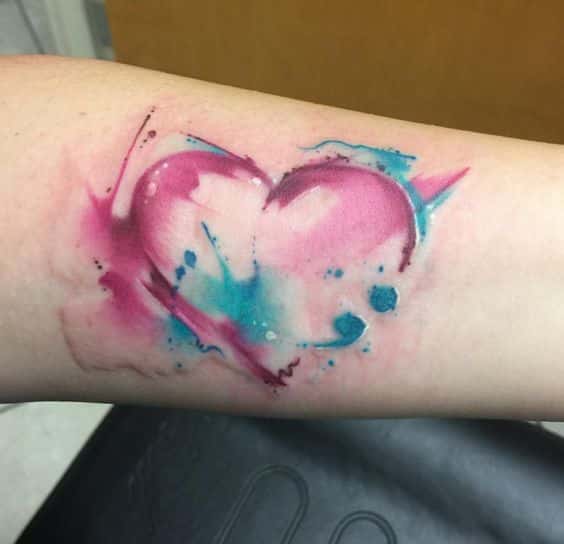 18. This Too Shall Pass
A great reminder when going through some tough times.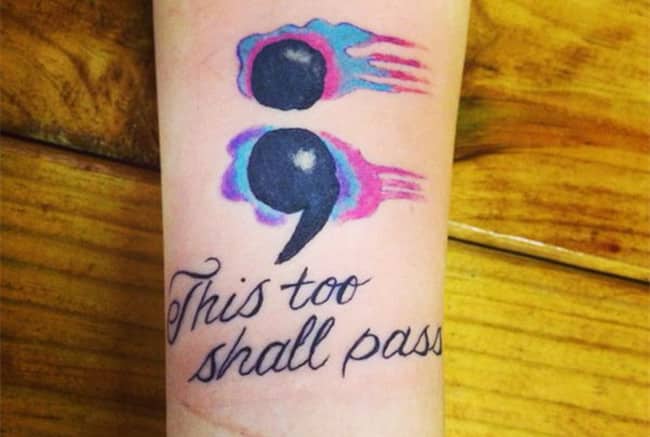 19. A Semicolon Cat Tattoo
Especially helpful to those who love cats!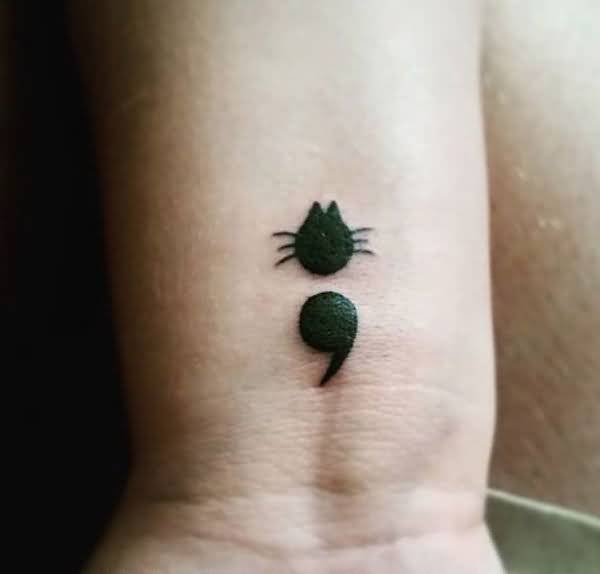 20. Just Breathe
Another great placement, and quote. Sometimes you need to just breathe!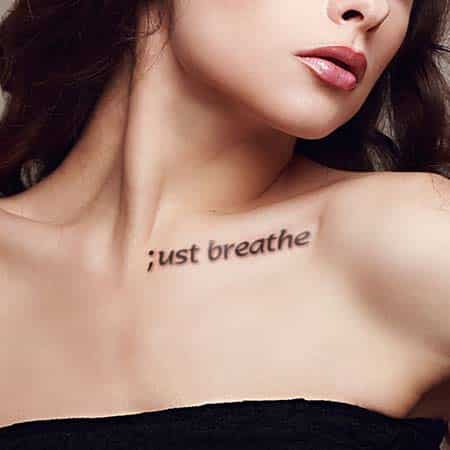 21. A Semicolon Pinky Tattoo
Not as easy to hide as it is on the other fingers, however, it does fit well.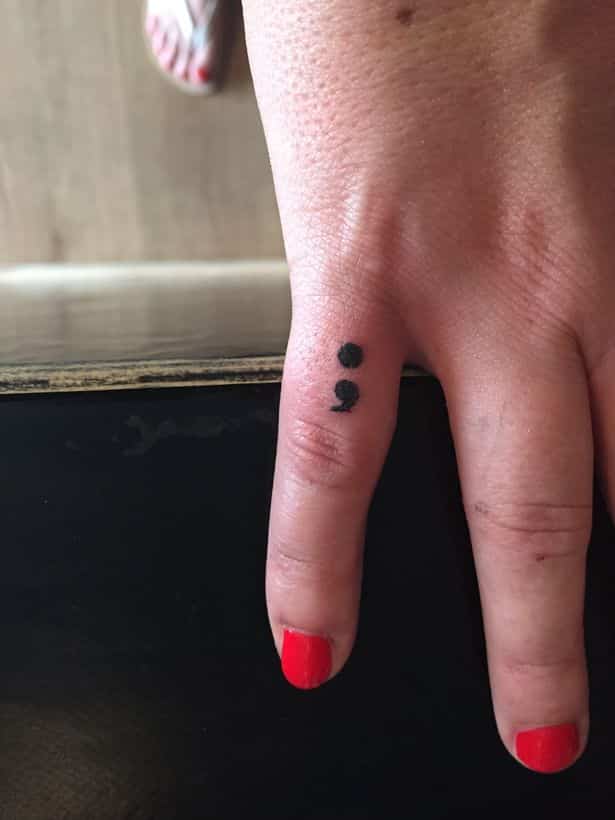 22. Semicolon Tattoo In White Ink
Though they are very subtle and rather hard to see from a distance, white ink semicolon tattoos have a lot of meaning behind them.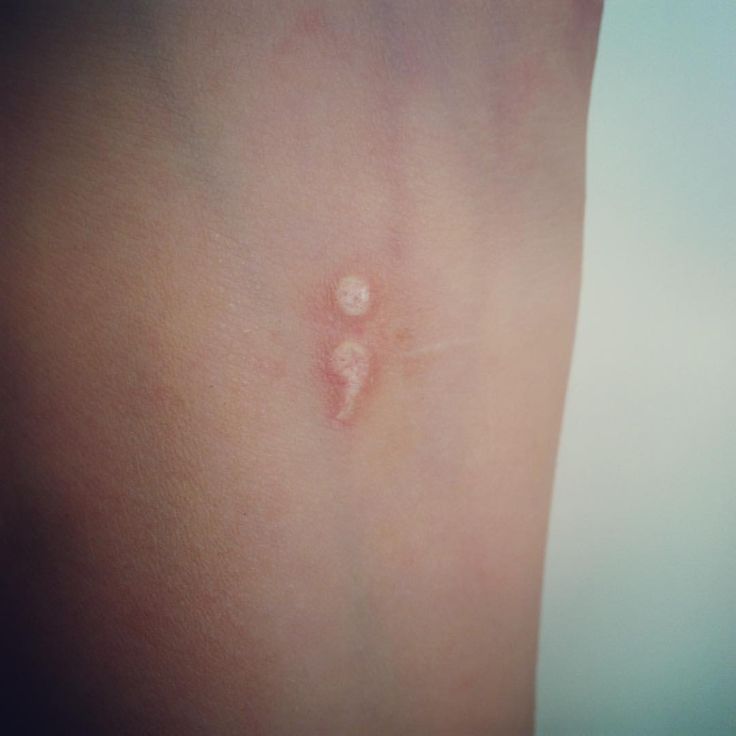 23. You Are The Author Semicolon Tattoo
Very helpful and also very true. One of the best quotes around for promoting inner strength.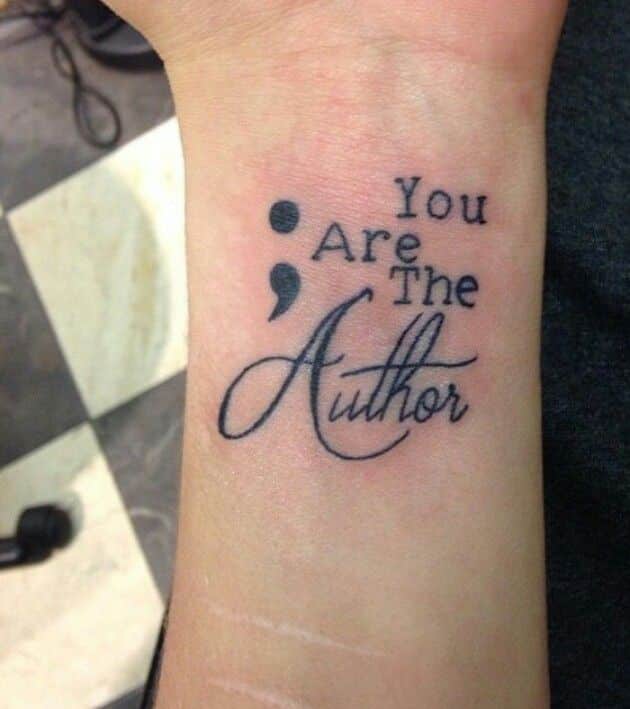 24. Semicolon With Birds
A great way to incorporate birds into your semicolon tattoo design.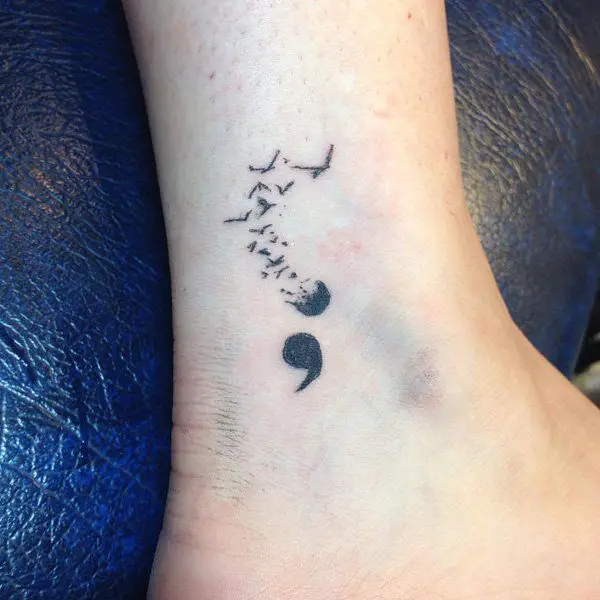 25. Matching Semicolon Tattoos
Great for friends and couples!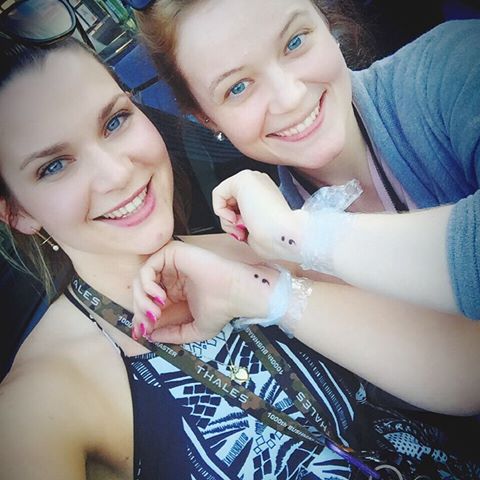 Conclusion
For anyone who has or is currently suffering from depression, self-harm, or addiction, semicolon tattoos are hugely beneficial. Not only do they serve as positive, uplifting reminders, but they let you know that you're not alone.