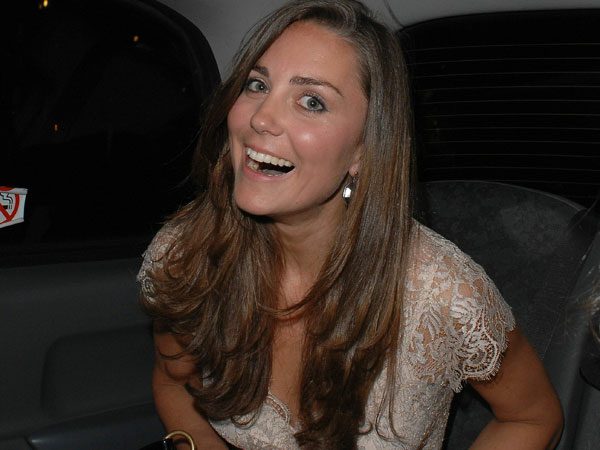 Kate Middleton is the reigning star of millions of hearts. The new entrant in the English royal family is a sweet, adorable girl who has created a flutter in the media circles with her style statements. Her style and dressing sense have led to what is called by the media as "Kate Middleton Effect". Girls and women are taking inspiration from her and the styling experts in the fashion world are also going gaga after whatever Kate wears. Blessed with a supermodel figure and pretty face, she has made herself a crush of many guys, across the globe, despite being married.
She is the new rage on the internet too. People are looking for her latest pictures on different sites.
Her fans, especially, are curious to know about her and want to keep themselves updated with her latest news Kate Middleton pictures serve as the perfect window into what they want to see.
Sensing the craze and liking, we decided to create a gallery of pictures featuring the latest royal sensation and here is what we have to offer; 30 pictures of Kate Middleton in various avatars. Take a look.
If you like this article, you might be interested in some of our other articles on Marilyn Monroe Pictures, Emma Watson Pictures, Demi Lovato Pictures and Miley Cyrus Pictures.
Listening Attentively
The Duchess is all ears as she answers to the media persons while leaving in her car.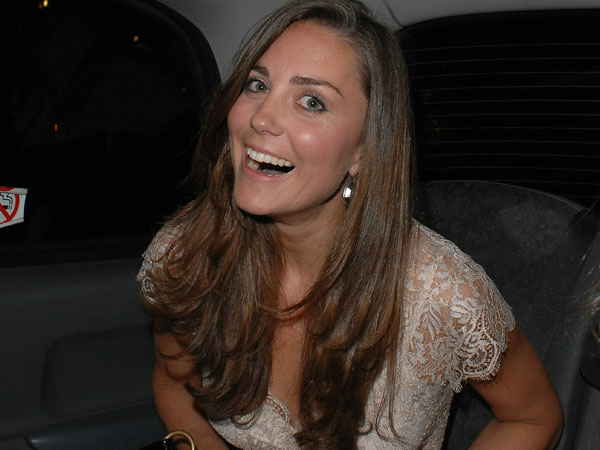 On A Walk
Kate's supermodel figure is the talk of the town and here is the secret as to how she maintains it.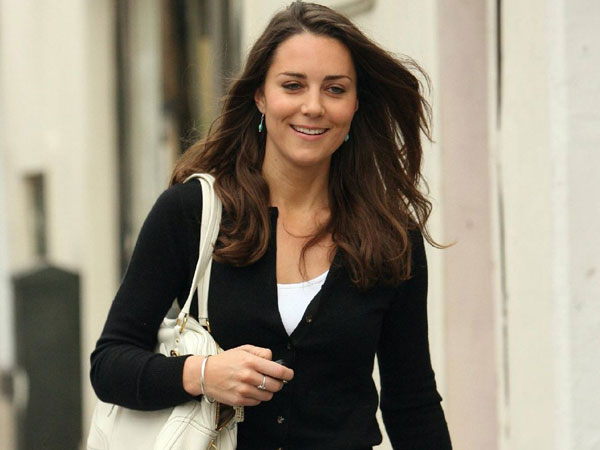 Kate Middleton Public Appearance
The Duchess of Cambridge with Prince William ventures out on a public tour that has the people waving at the royal couple.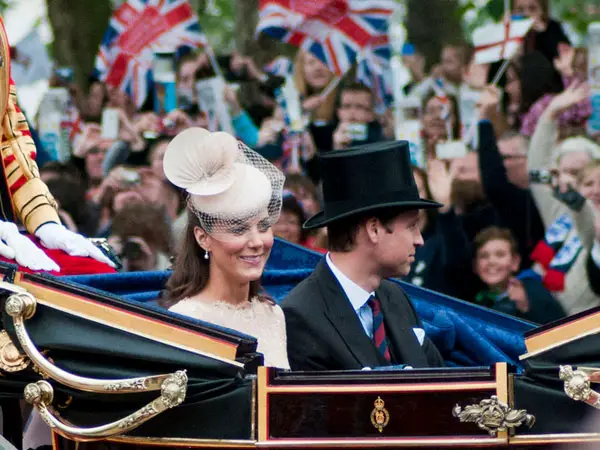 Kate Middleton
Blushing Kate
Kate is pretty pleased with the overwhelming response she got from the public which is quite visible on her face.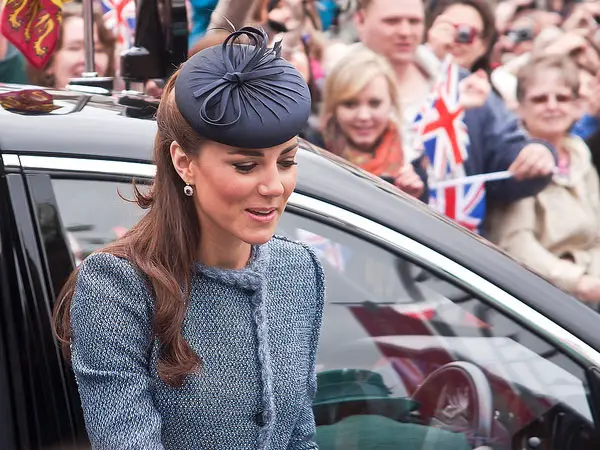 Sporty Kate Middleton
Looking smart in her casual wear, Kate shows she is a good athlete and not bad at wielding the hockey stick.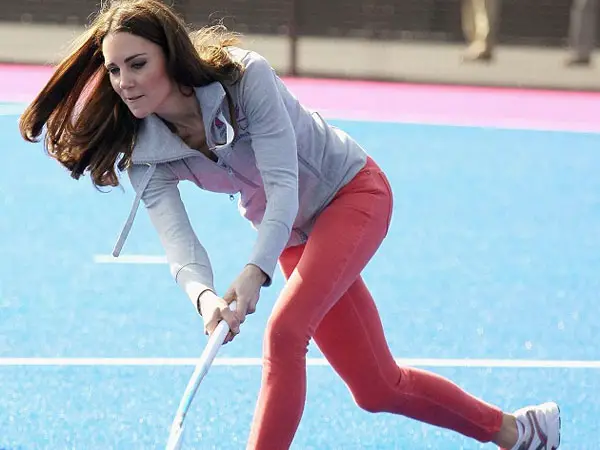 Learning From Prince Charles
Kate seems to be taking lessons from her father-in-law in accepting public greetings as she looks at him while he receives flowers from a girl.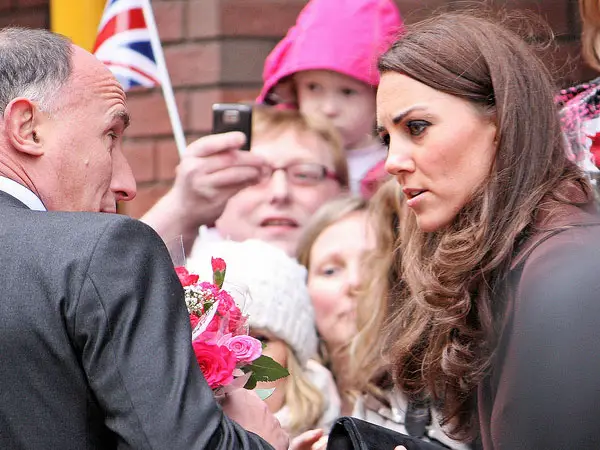 On Wedding Day
Dressed in the beautiful bridal gown with flowers in her hands, Kate marches to the wedding venue.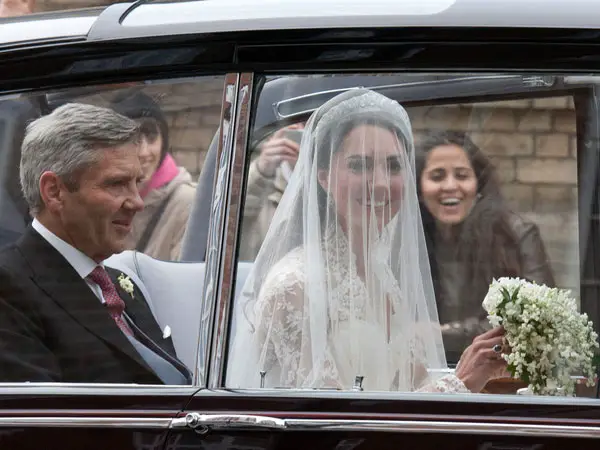 Kate Middleton Portrait
The graceful Kate with her hair loose-opened around her pretty face and a shy smile sitting on her lips makes for a charming portrait.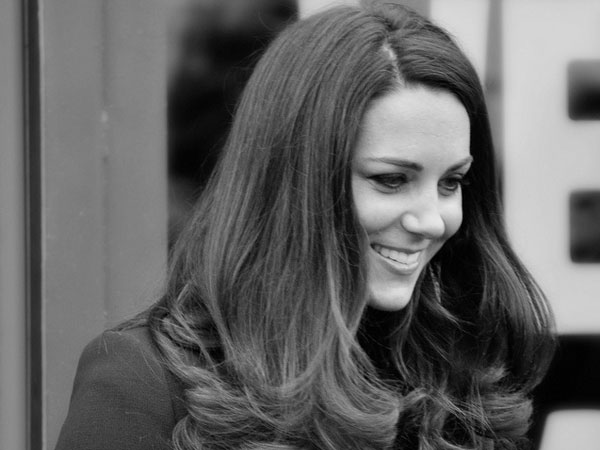 A Royal Smile
Kate Middleton gives a wide smile to show her happiness at becoming the part of the royal family that is a milestone in her life.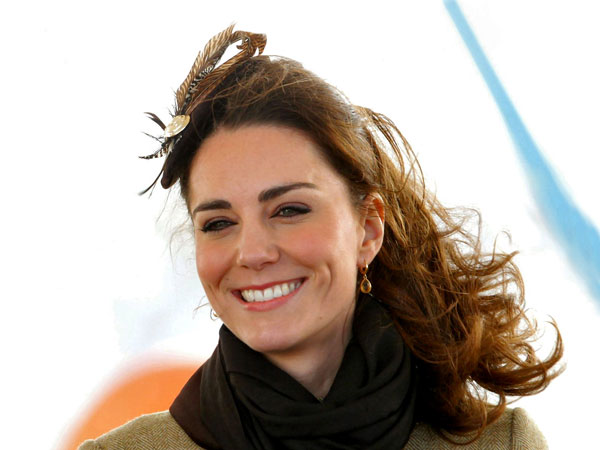 Camaraderie
Kate Middleton laughs as Prince Williams cracks a joke with the woman standing nearby.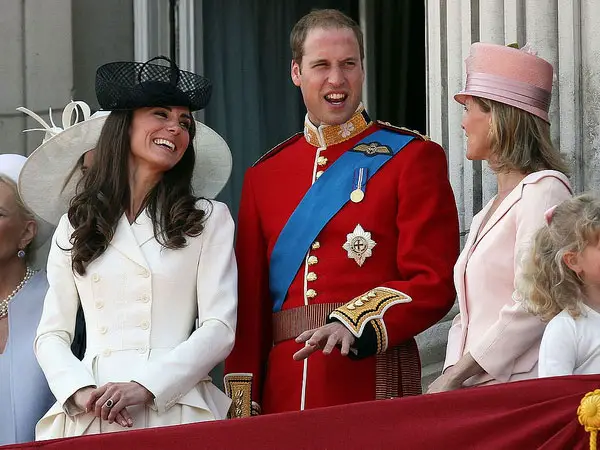 The Gorgeous Girl
Prince Williams did not lose his heart to Kate so easy; she can make a millions hearts escape their beat with her beauty.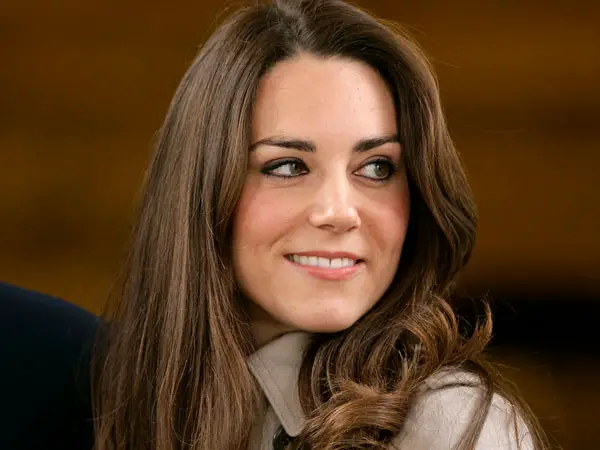 Dazzling Kate
Sporting a ravishing look in her glittering outfit, Kate looks pleased to ventured out in it.
Sunny Smile
Kate's million dollar smile is enough to make us forget ourselves which is evident from this picture.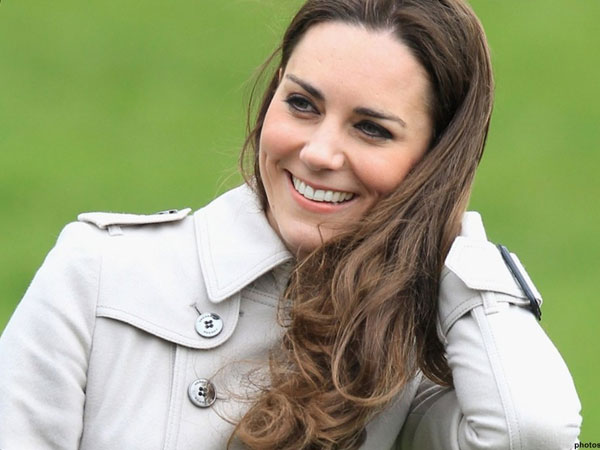 Sunny Smile
Unfazed Middleton
Kate is trying to keep her hair in place which is flying away in the breeze but her smile is still intact.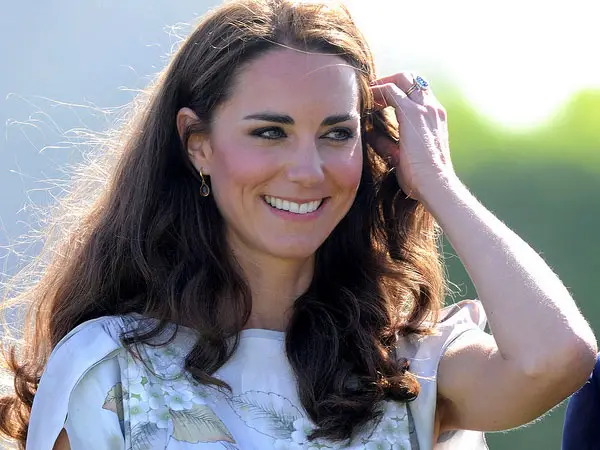 Unfazed Middleton
Fashionista Kate Middleton
Kate always steals the show with her acute fashion sense as is evident from her, classic red dress.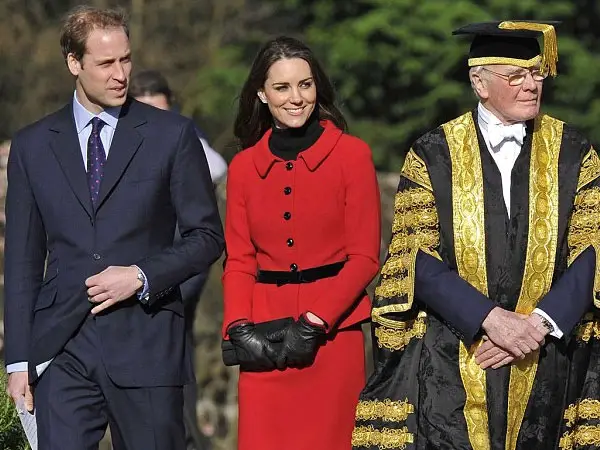 The Royal Couple Kiss
Ceremonies over and now it is time for the kiss that seems to be just pose perfect; oozing with passion and pleasure.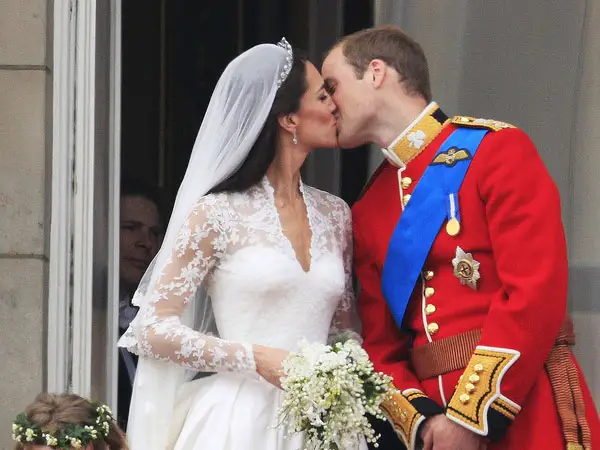 Cool Kate
The Duchess of Cambridge is always in a cheerful mood and that is an inspiration for many.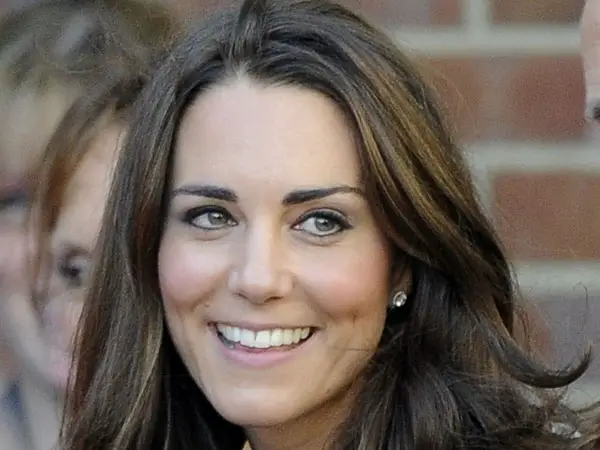 Pretty Smile
One can rarely find Kate with a grim or poker face because her pretty smile has also developed a liking for her and refuses to leave her.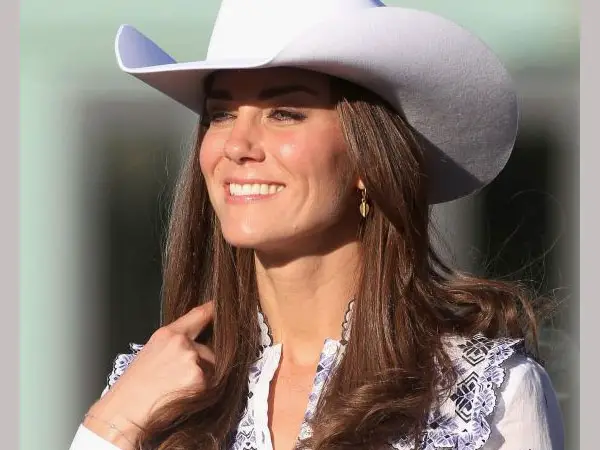 Classic Kate Style
The Kate Middleton effect has a solid reason for sure as the head-turning style statements of the Duchess can floor anyone.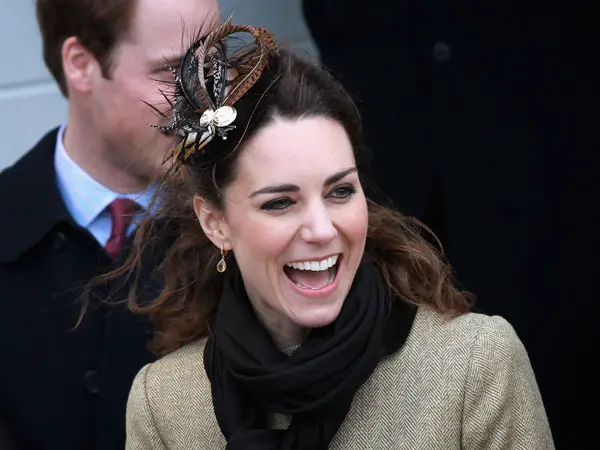 Romantic Moment
Prince William, speaking softly to Kate as she smiles wide with all her heart and soul.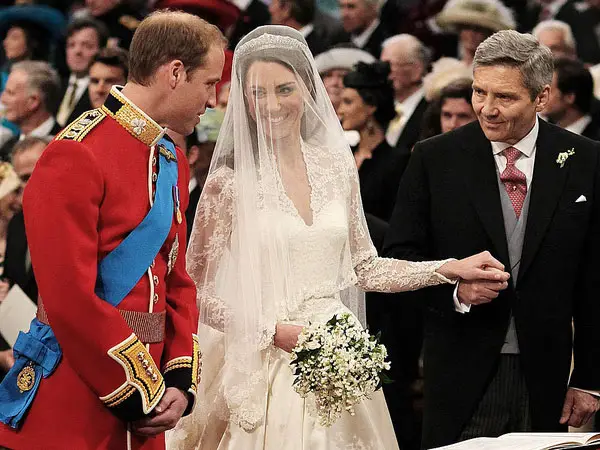 Red Head-Topper
Kate has become a fashion icon for the people and her cool head-toppers and caps have a great role to play in it.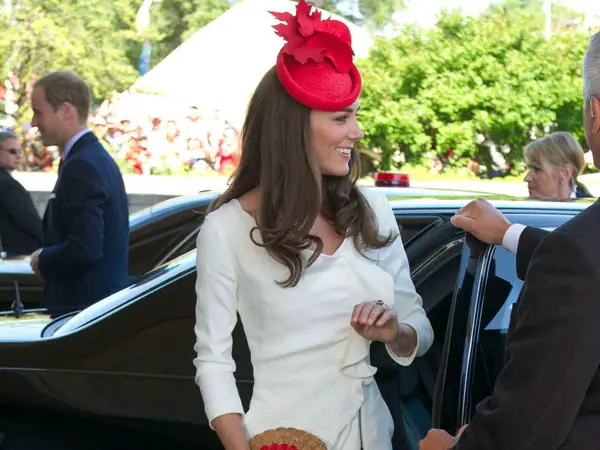 Prince William and Kate Middleton
Both make a cute pair together and complement each other in the best possible manner.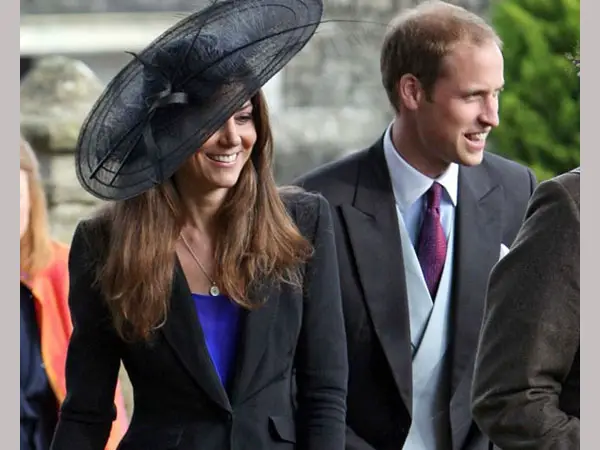 Prince William and Kate Middleton
Waving Bride
The new entrant into the royal family waves her hand at the public which is going to become a formal routine in days to come.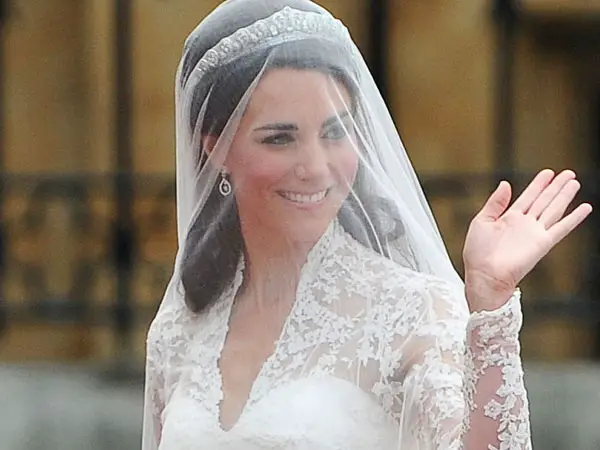 Prince Williams and Kate both are lucky to have found each other as life partners as the pair looks like made-for-each-other.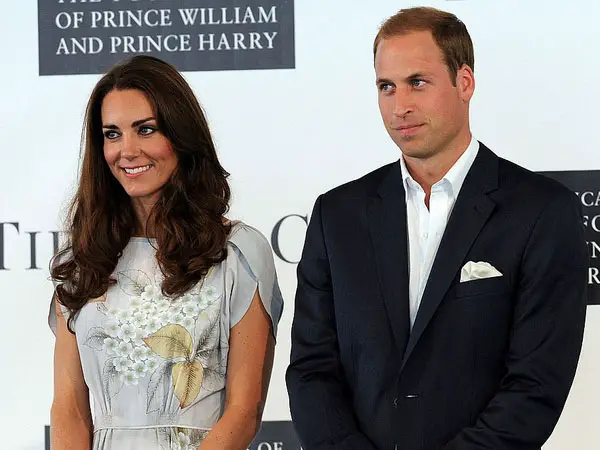 The Pretty Bride
Looking splendid in her white wedding gown and walking with Prince Williams, Kate resembles a showstopper.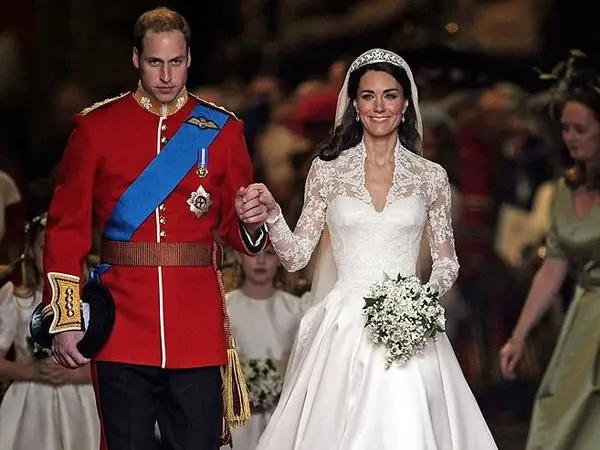 Glamorous Avatars
Kate Middleton's dressing and style has created flutter in the fashion circles and this picture tells us why.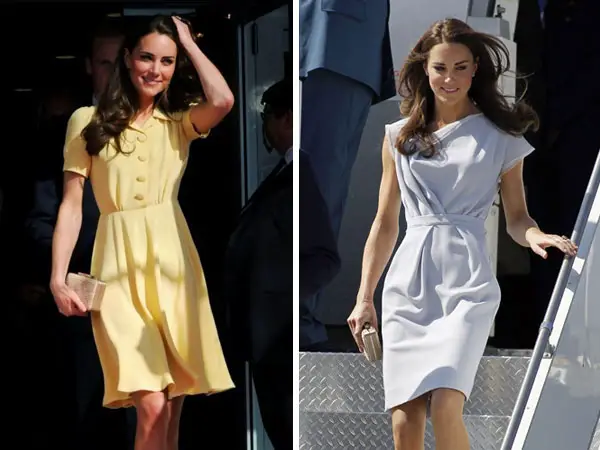 The Royal Aura
Being a public figure is a responsibility that Kate seems to be carrying with pride and style.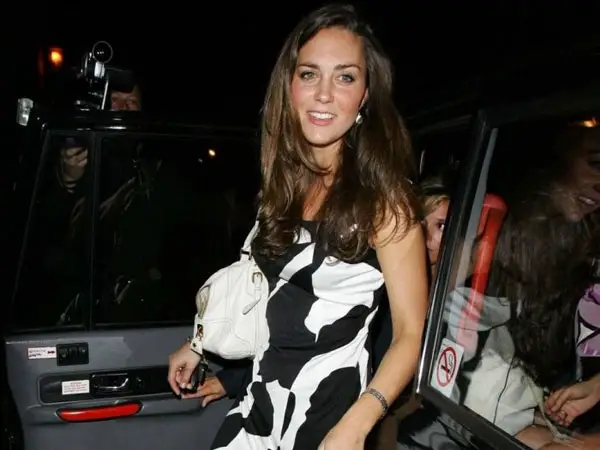 Cute Chit Chat
The couple have lots to tell each other and the never-ending tales continue during public appearances too.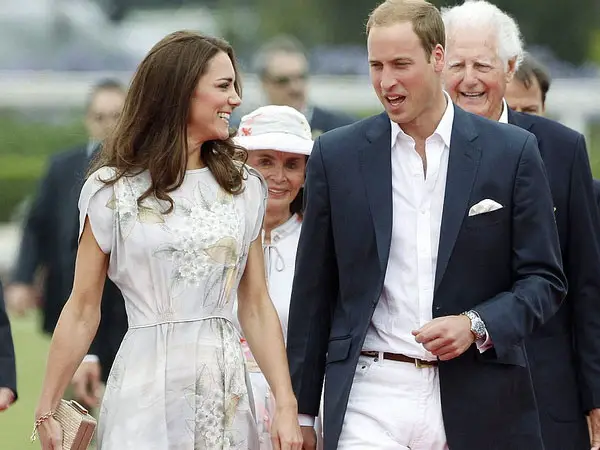 Kate Winter Style
Dressed in a light blue overcoat, faded color muffler and a dark cap, Kate makes a warm style statement.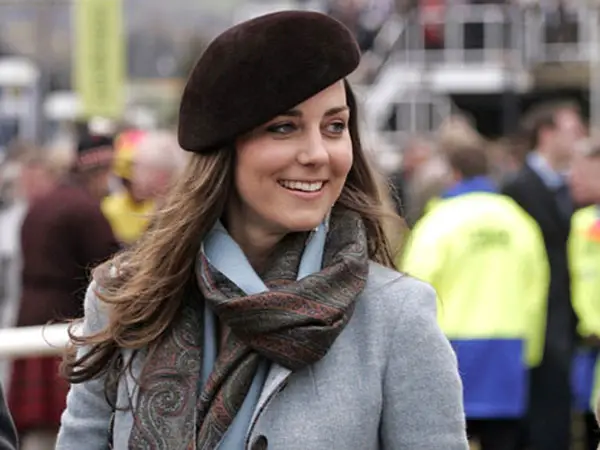 Radiant Beauty
The always smiling Kate seems to have found out the secret to the glowing beauty and that is why looks so splendid.