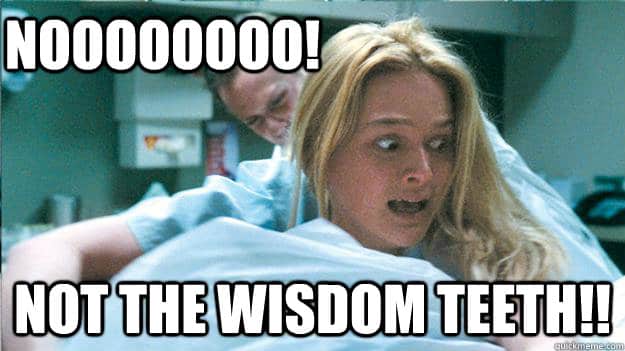 Everyone knows that getting your wisdom teeth out is no fun, however, a lot of funny memes have come from people who've gotten them removed.
In fact, wisdom teeth memes are some of the most enjoyable images to look at, and whether you have gotten the surgery yourself or not, they should certainly make you laugh.
So, if you are looking to chuckle at the expense of others, then keep on scrolling, because the list below should certainly do the trick!
1. "Noooooooo! Not The Wisdom Teeth!!"
The face of fear that just about everyone makes right before getting their wisdom teeth removed…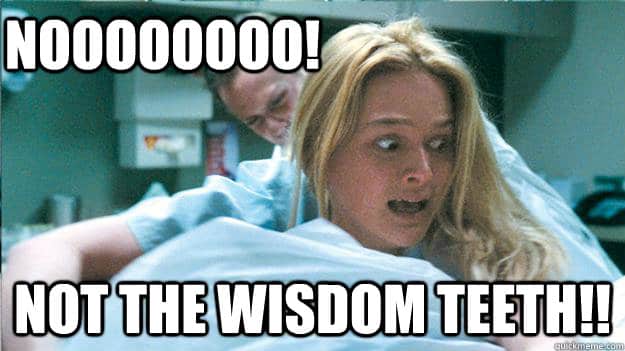 2. "I Remember The Day I Got My Wisdom Teeth Out, I Had Steak For Dinner That Night"
If someone actually did this after a wisdom teeth removal operation. I would truly be amazed…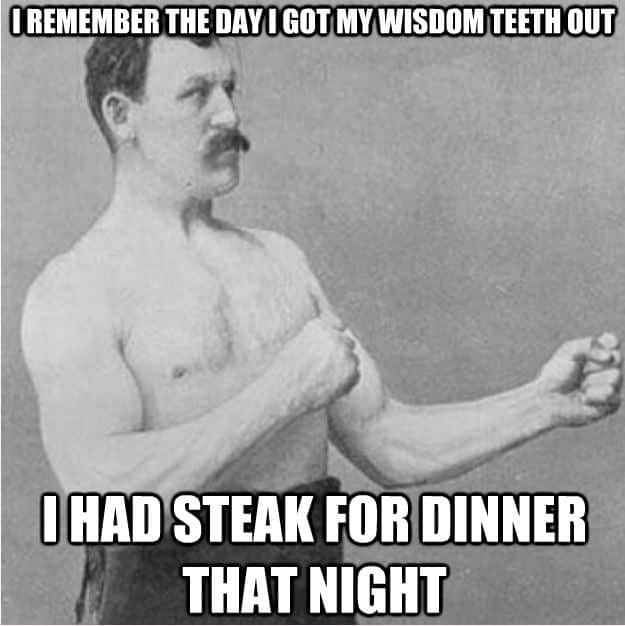 3. "Go Home Wisdom Teeth, You're Drunk"
Well this one has definitely got to get removed, it is completely sideways!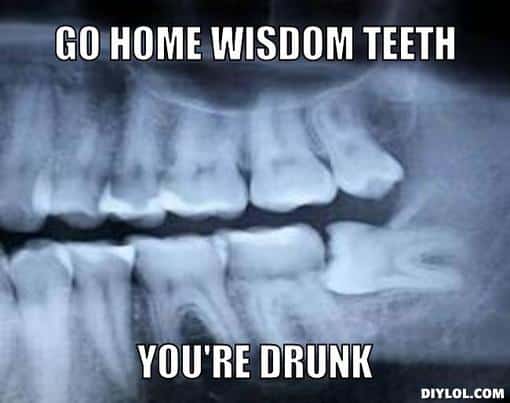 4. "Hey Girl, Heard You Got Your Wisdom Teeth Removed, Well You're A Tough Girl And I Believe You Can Get Through It."
According to the image below, the one thing that makes wisdom teeth pullings better for women is Ryan Gosling.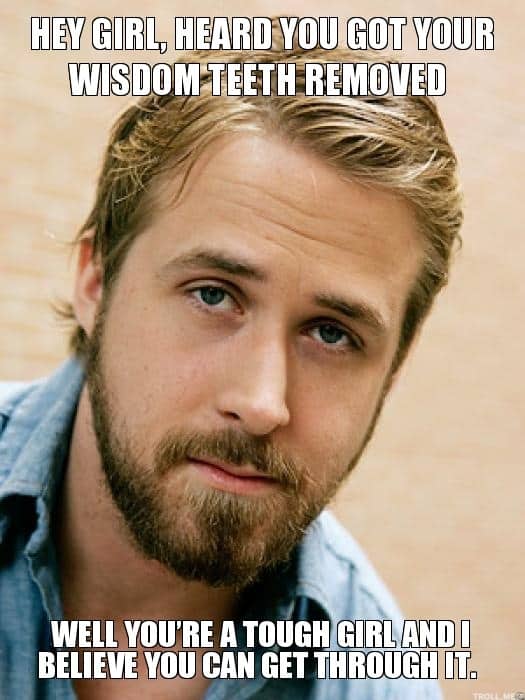 5. "After Wisdom Teeth Removal, There Is Some Swelling."
You may think the image below is an exaggeration, but it is actually a pretty accurate representation of how you'll feel after the operation…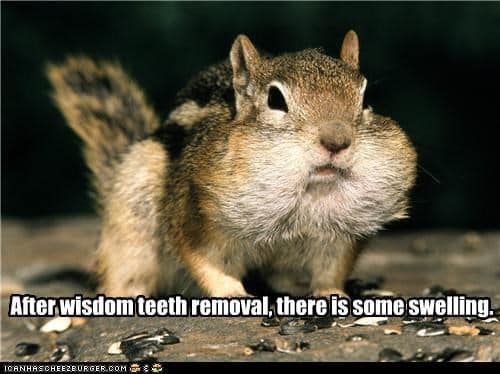 6. "Boyfriend Gets Wisdom Teeth Out, Make A Necklace For Me, So I Can Take You Everywhere"
As if getting your wisdom teeth out wasn't bad enough already…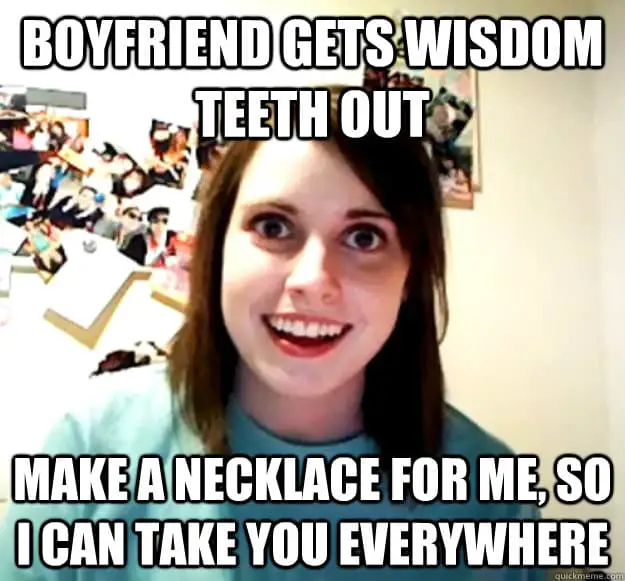 7. Another Very Accurate Representation Of Wisdom Teeth Operations
Thanks to the meme below, you can see just how sensitive ones' mouth is after getting their wisdom teeth pulled…
8. "Why Do You Have To Get Wisdom Teeth Removed"
Well this image ought to make it pretty obvious…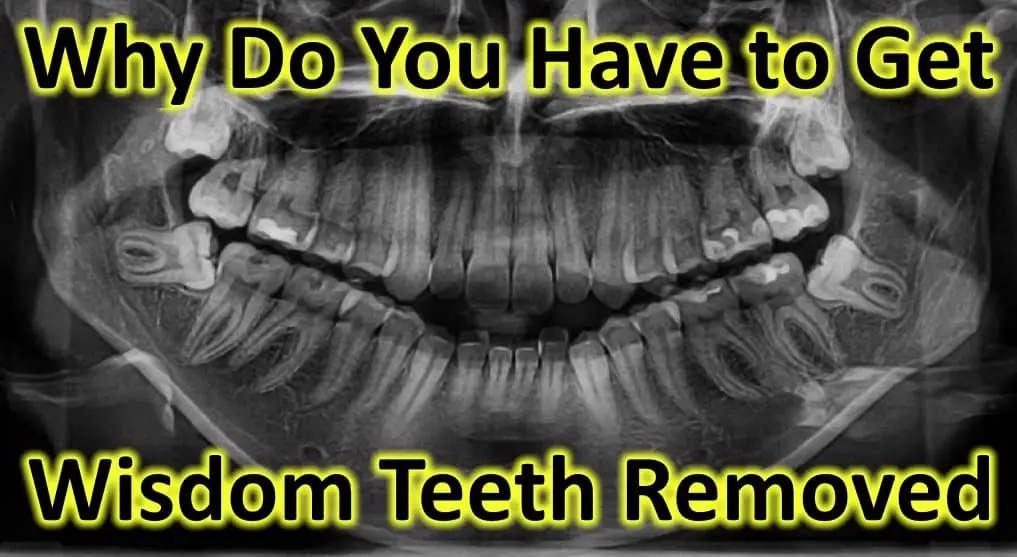 9. "Wisdom Teeth Taken Out, Had Chipmunk Cheeks For < Week"
Ice cream, headaches, and chipmunk cheeks are likely to follow…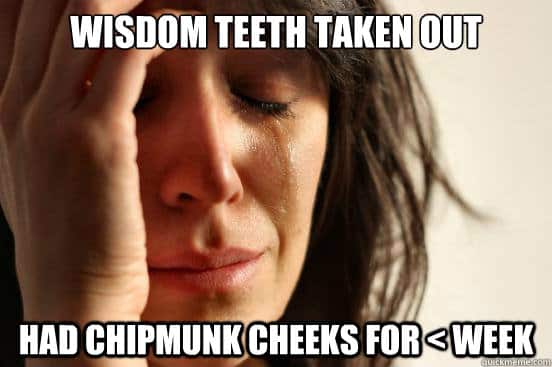 10. "I Had A Dream That Popcorn Seeds Kept Falling Out Of My Wisdom Teeth Holes…WTF."
Well, I guess that's one way to avoid the operation…right?