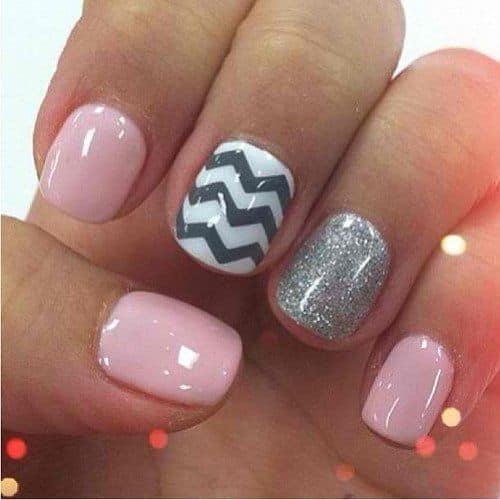 Shellac Nail Designs are not only completely smudge proof, but they are also very long lasting. Since re-painting your nails each month, and constantly getting manicures can be rather expensive and time consuming, it is no wonder as to why shellac nails are so often referred to as the manicure dream come true.
Another beneficial factor is that, no matter how many times you use it, shellac nail polish will not harm your nail bed in any way. Therefore, whether you have incredibly fragile nails, or extremely durable nails, you can use shellac nail polish on a regular basis.
As opposed to re-painting or fixing the chips in your old nails, simply take a look through the list below and find a design suitable for your style.
1. 4th Of July
These nails are not only great for the 4th of July, but for the entire summer.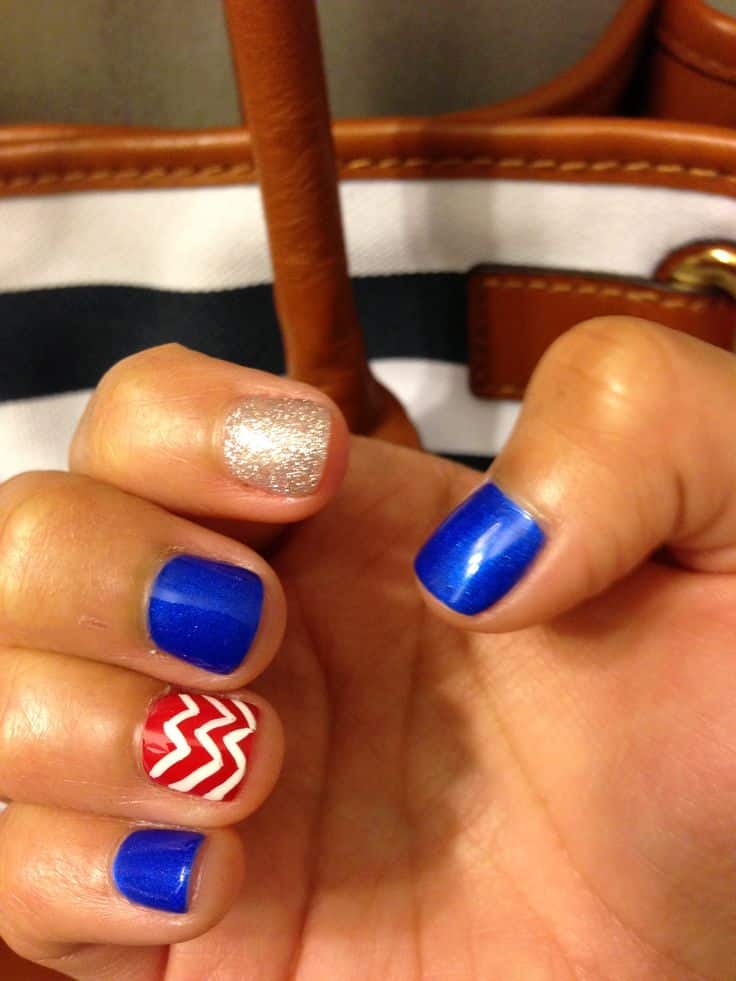 2. All Red
Proven by the picture below, sometimes the simplest designs stick out the most. Not only can these red shellac nails be worn at any occasion, but they are sure to last you a while.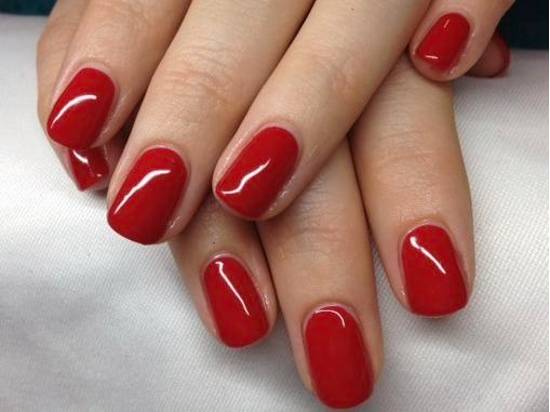 3. Pattern
For those sick of plain solid colors.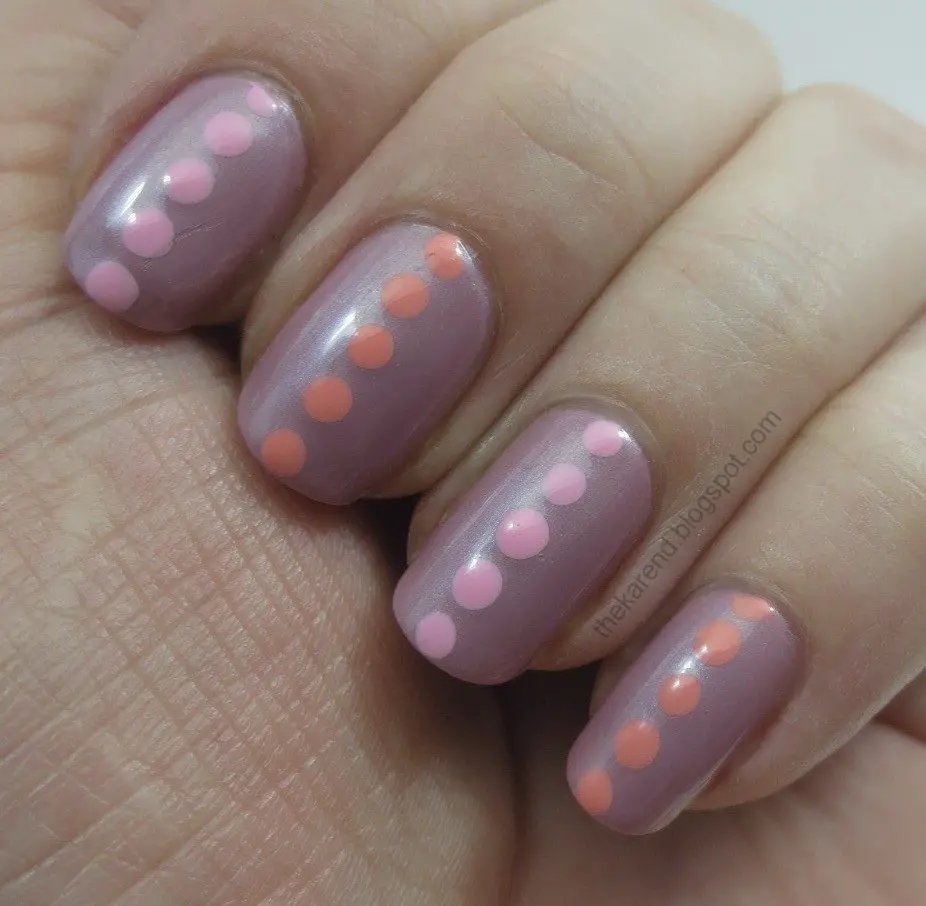 4. Black and Gold
Subtly beautiful!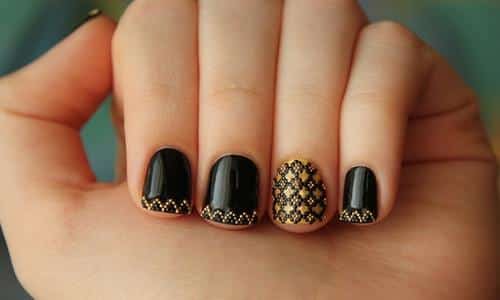 5. Irish
Though they are clearly Irish themed, these nails are worn by people of all nationalities.
When designing the nails yourself, you can also edit the pattern to a different or more appropriate green, white, and orange theme.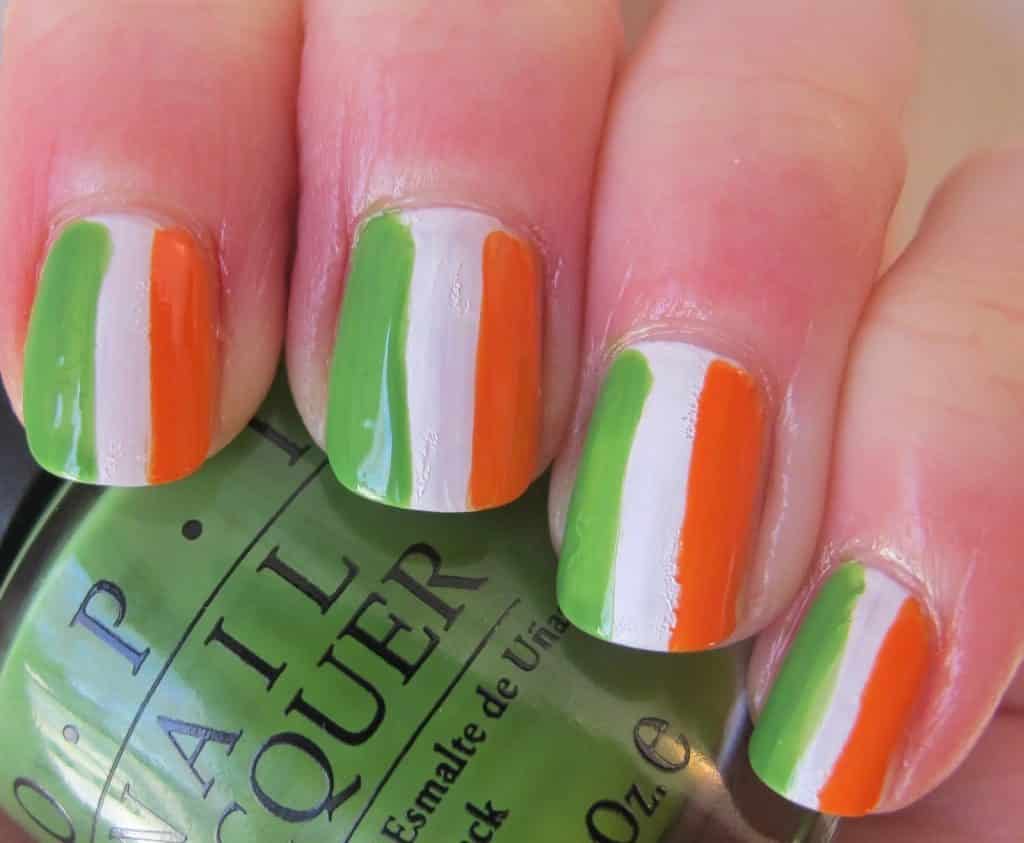 6. Full Blue Glitter
Perhaps the most noticeable style of all!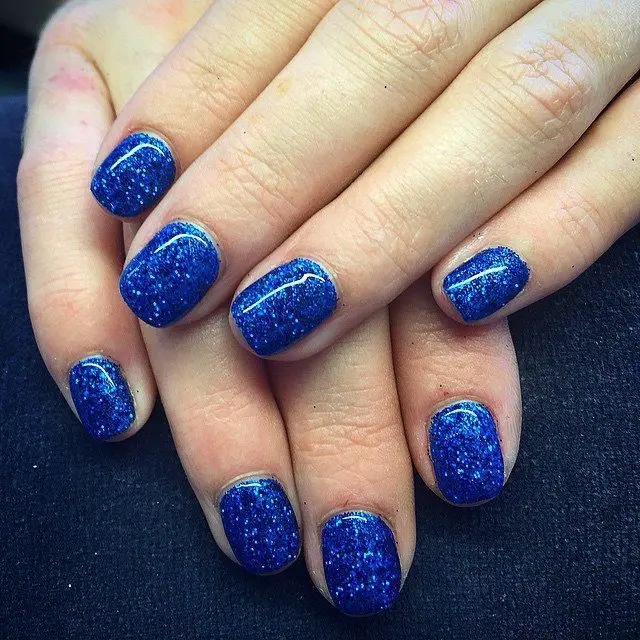 7. Silver Glitter
Though this one color shellac nail polish is rather simplistic, it looks great and can be worn all throughout the year.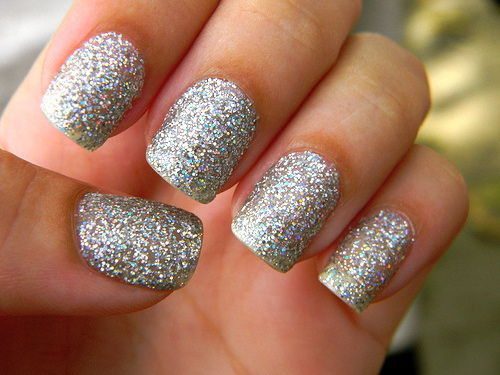 8. Christmas 
Whether you just use red and green, or you want to go all in with reindeer and gingerbread men, it's great to show off your holiday joy and Christmas spirit with shellac nails.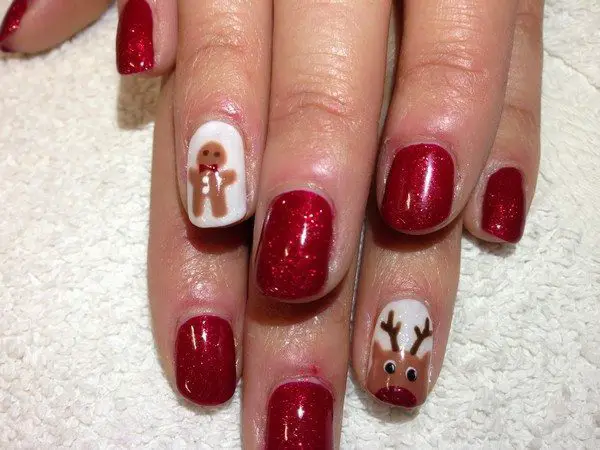 9. Gold and White
Another great color combination, gold and white!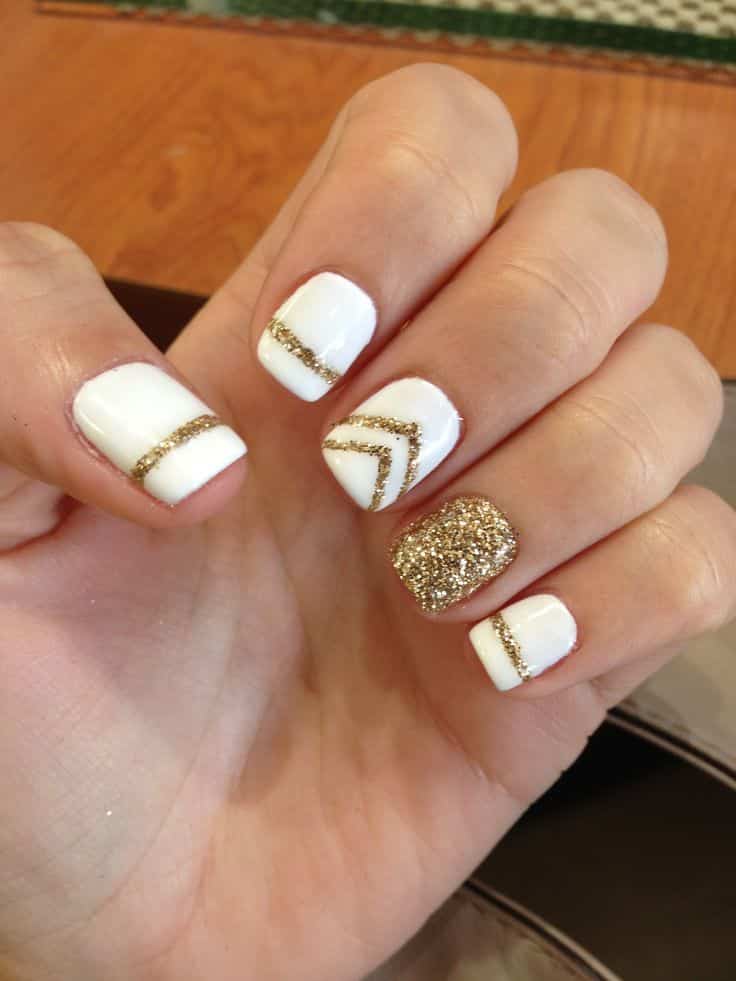 10. Tuxedo
Believe it or not, Tuxedo designs have become rather common on shellac nails lately. Not only are the designs rather easy to do on your own, but many salon's offer them as well.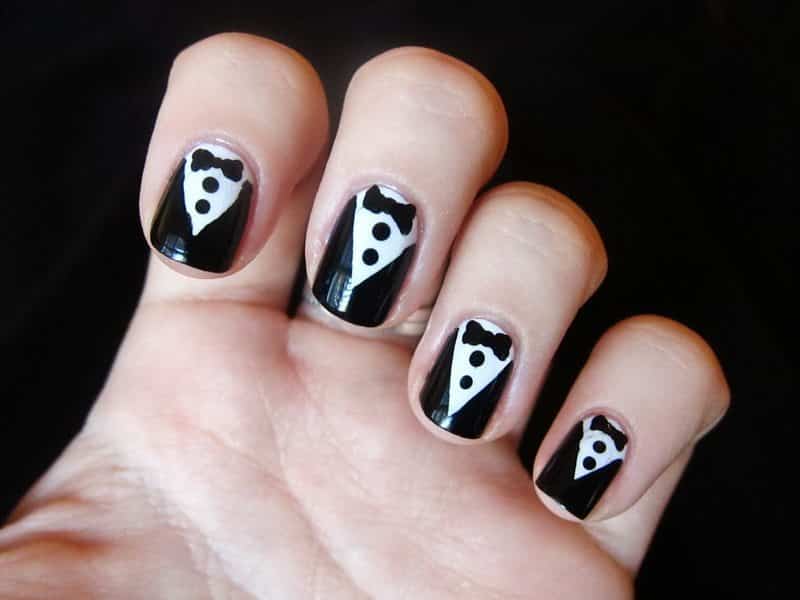 11. Nude
Though it is barely noticeable, the paint won't chip, crack, or fade.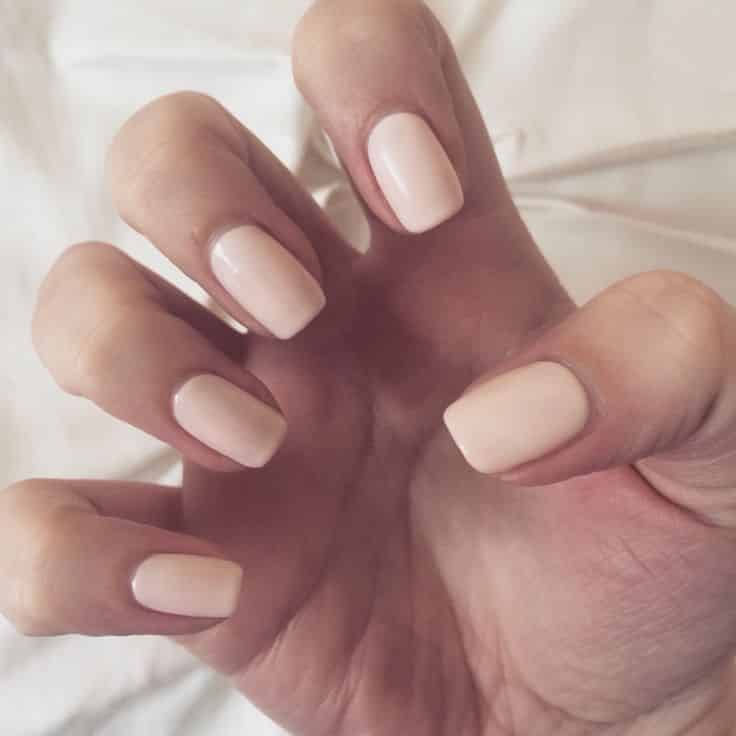 12. Light Blue
Incredibly sleek, and highly sought out by many people.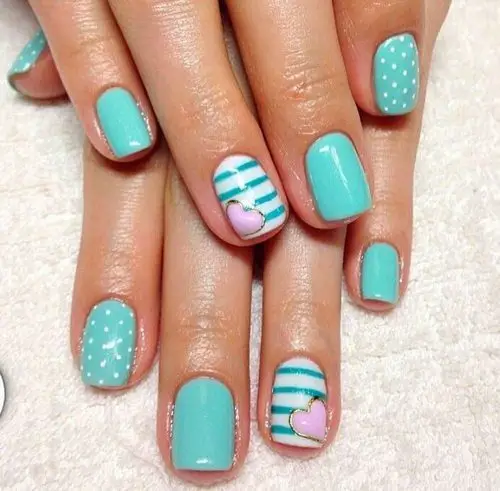 13. Palm Tree
For those who live in the south, enjoy the beach, or are heading out on vacation. Ultimately, these palm tree nail designs are just great for the warm weather.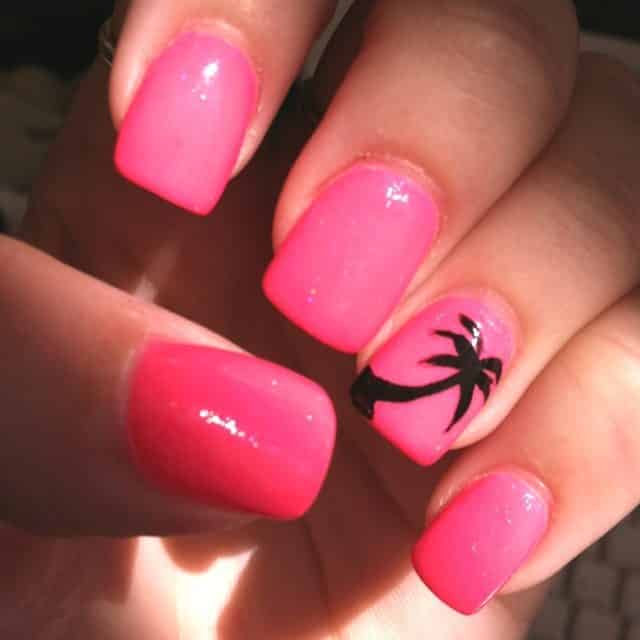 14. Halloween
Spook your friends with some Halloween designs..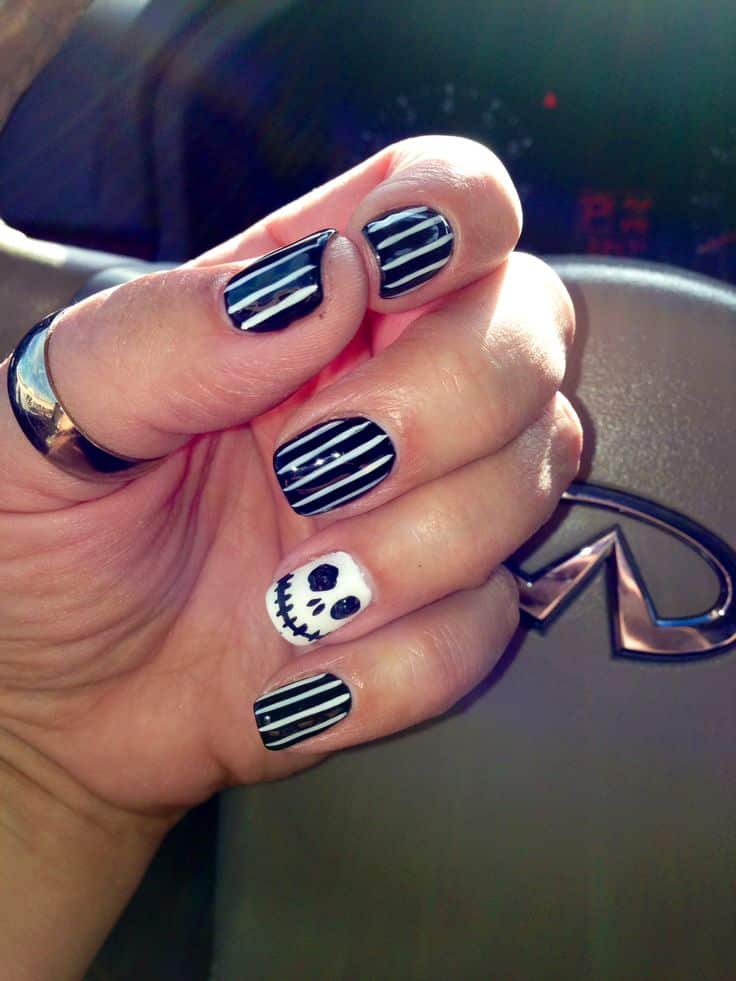 15. Zebra Print
Animal prints are also rather popular. In addition to zebra, leopard print and cheetah print are also great choices.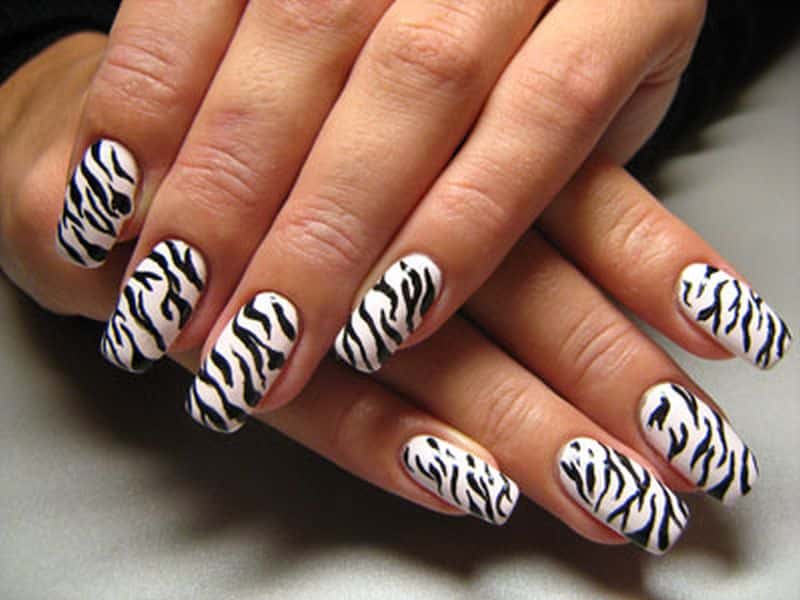 16. Hearts
Great for valentines day, or just when you're feeling loved.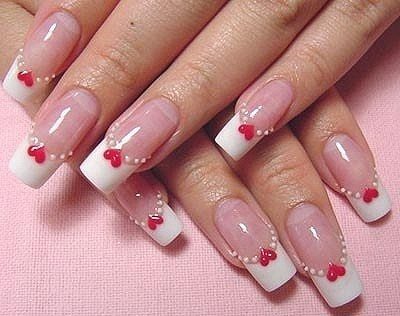 17. Pink and Grey
A rather odd color combination, however, pink and grey look great together.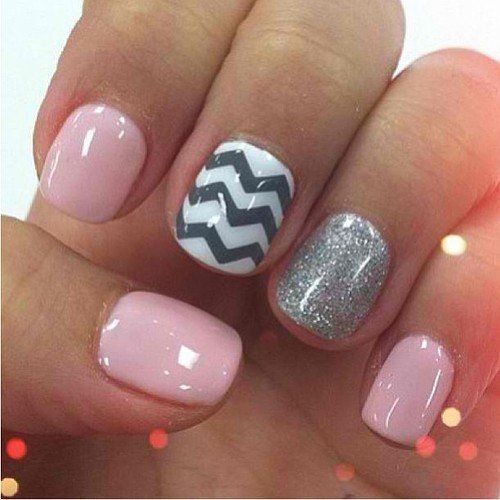 18. Pink and Black
Another rather odd, yet aesthetically pleasing color combination. Apparently anything goes good with pink.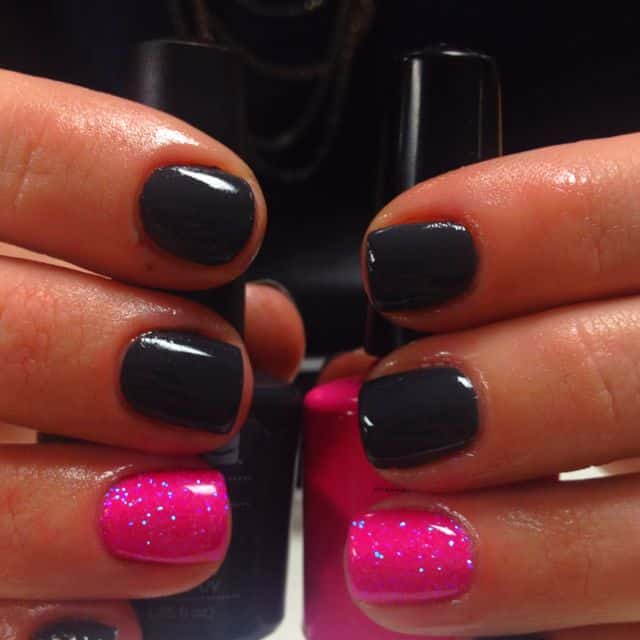 19. Mustache
Another newly trending design and style, Mustache.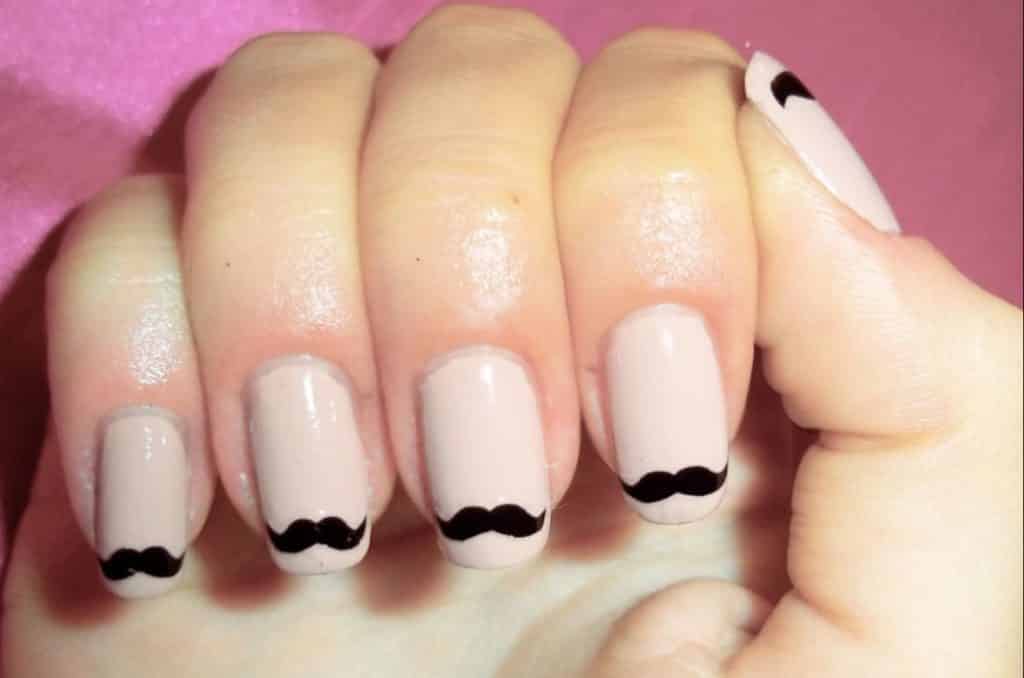 20. Floral Pattern
There are many floral patterns that exist already, and new ones are thought of quite frequently.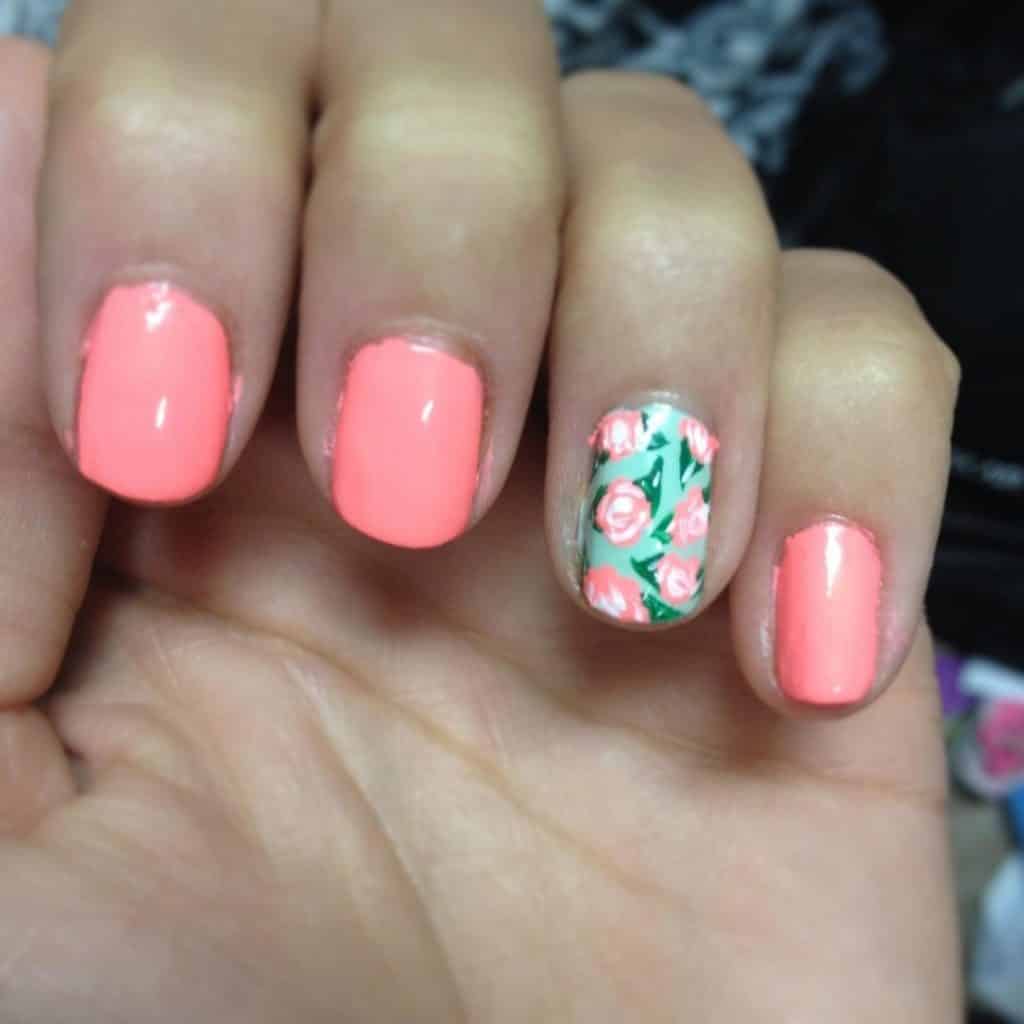 21. Birds
Though they are not commonly found on Shellac nails, many different salons offer bird designs.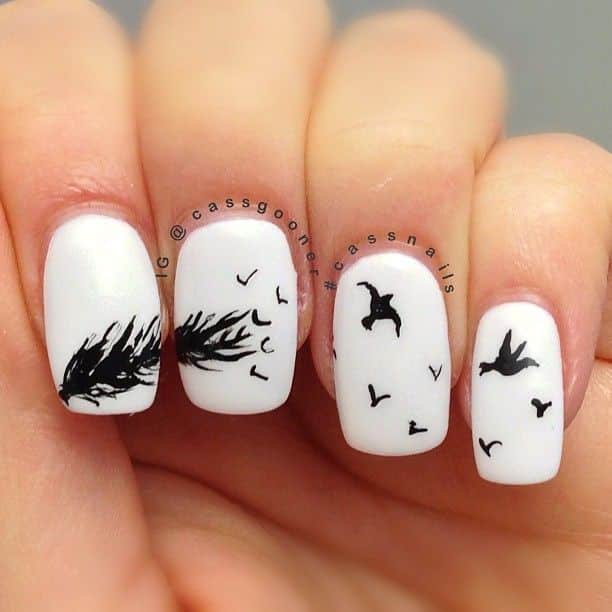 22. Zig-Zag
An easy to do, visually appealing zig zag pattern.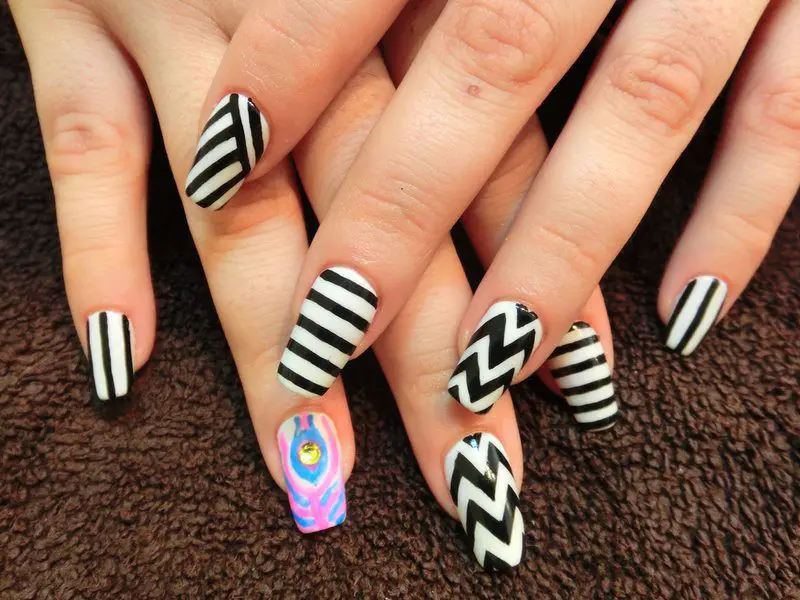 23. Snowflake
Great for the holidays, and winter time in general.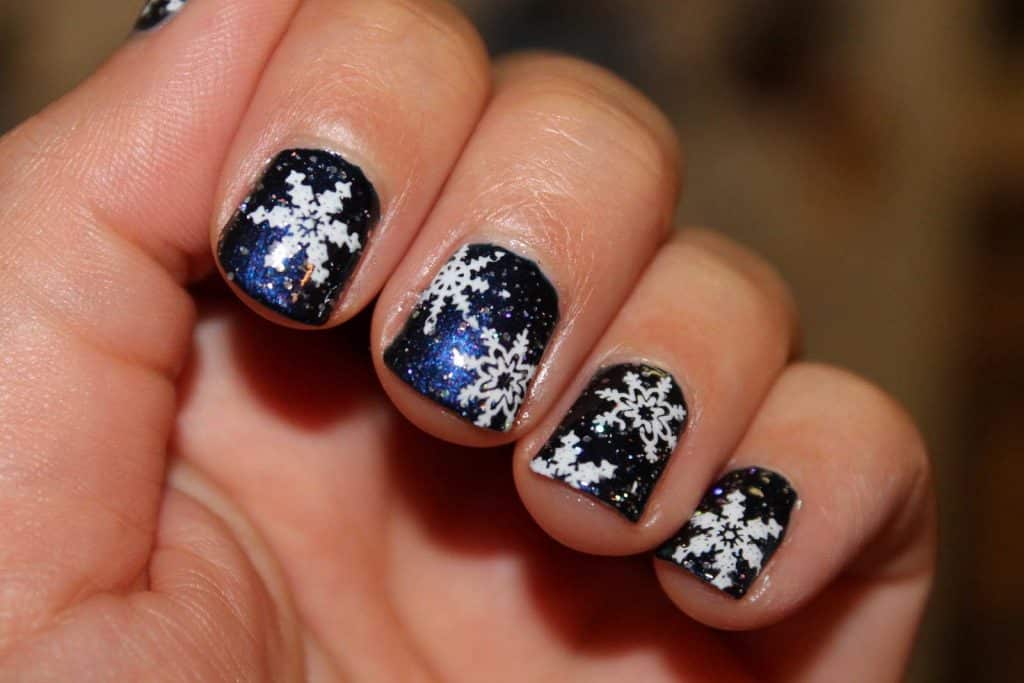 24. Peace
Promoting peace through via shellac nail polish!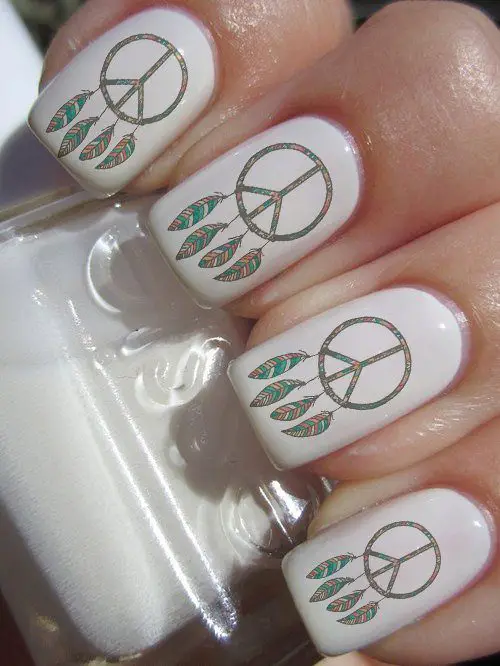 25. Cats
For cat lovers everywhere!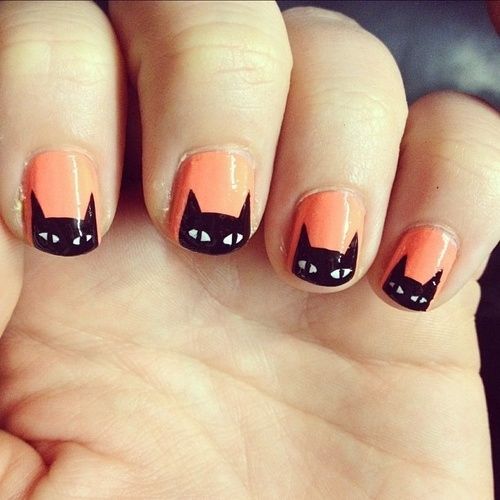 26. Dogs
For dog lovers everywhere!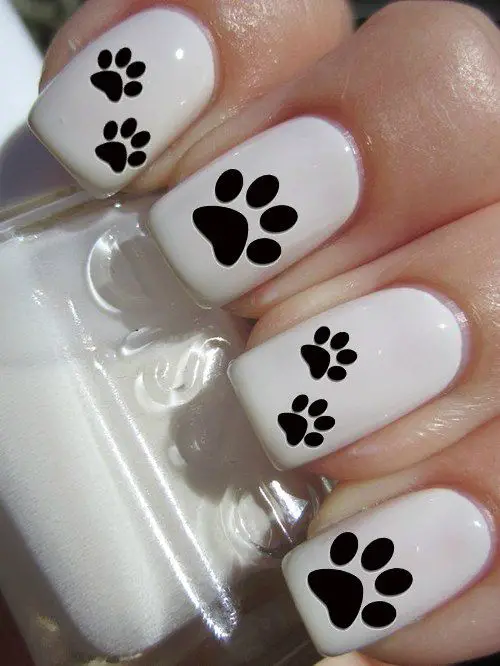 27. Summer
Not only great in the summertime, but all throughout the year.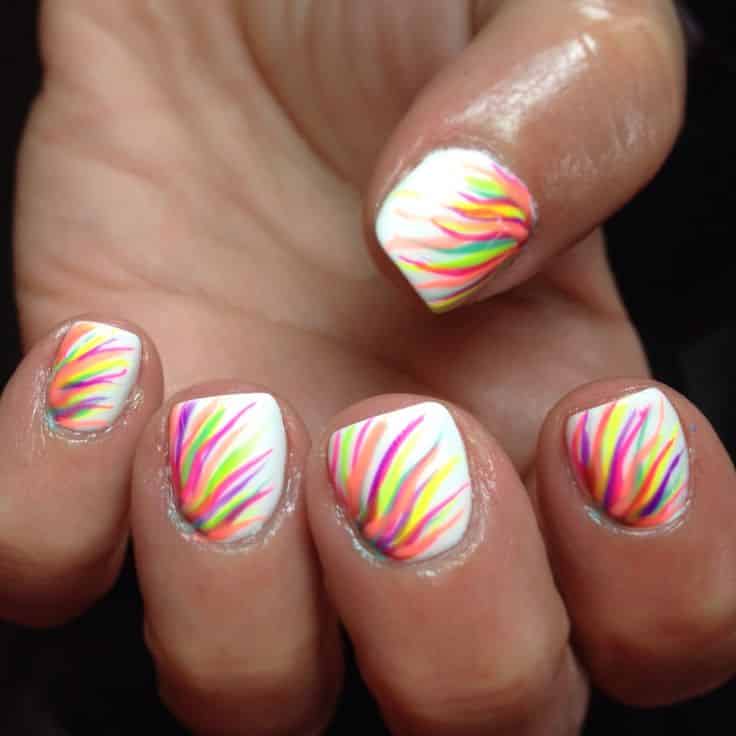 28. Glow In The Dark
Whether you are with friends during the day or out at the bars late at night, these nails are sure to be seen.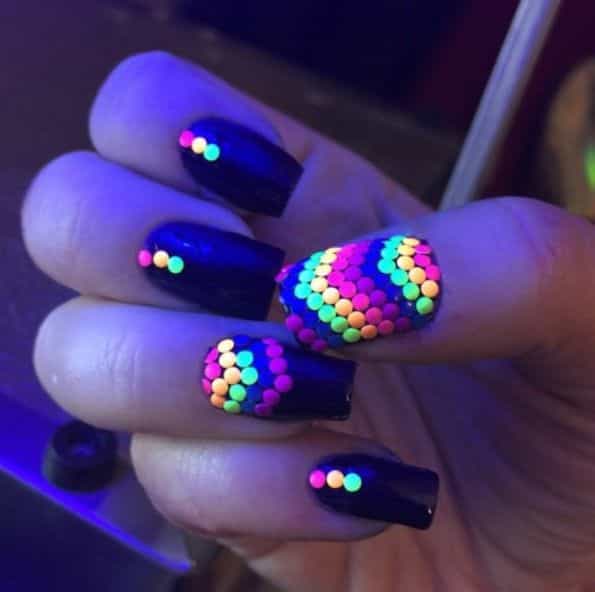 29. Green and Blue
A nice variation for when you get sick of your normal blue color.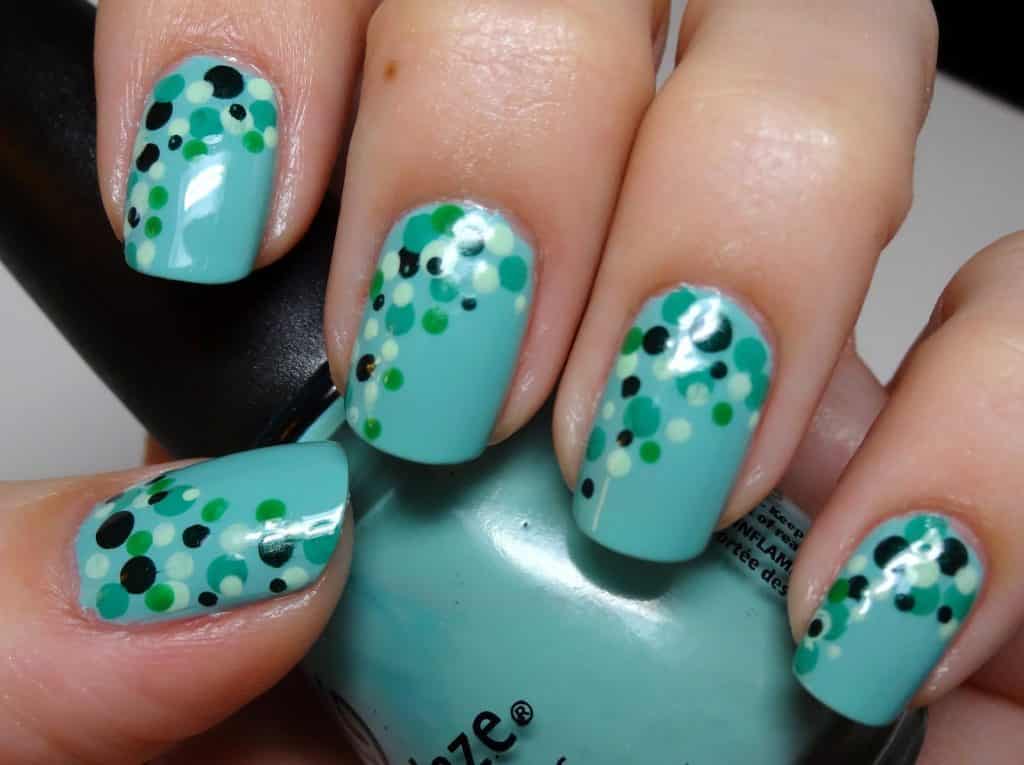 30. Ombre
Whether you are looking for a french fade, or a gradient glitter design, Ombre nail art is sure to be of help.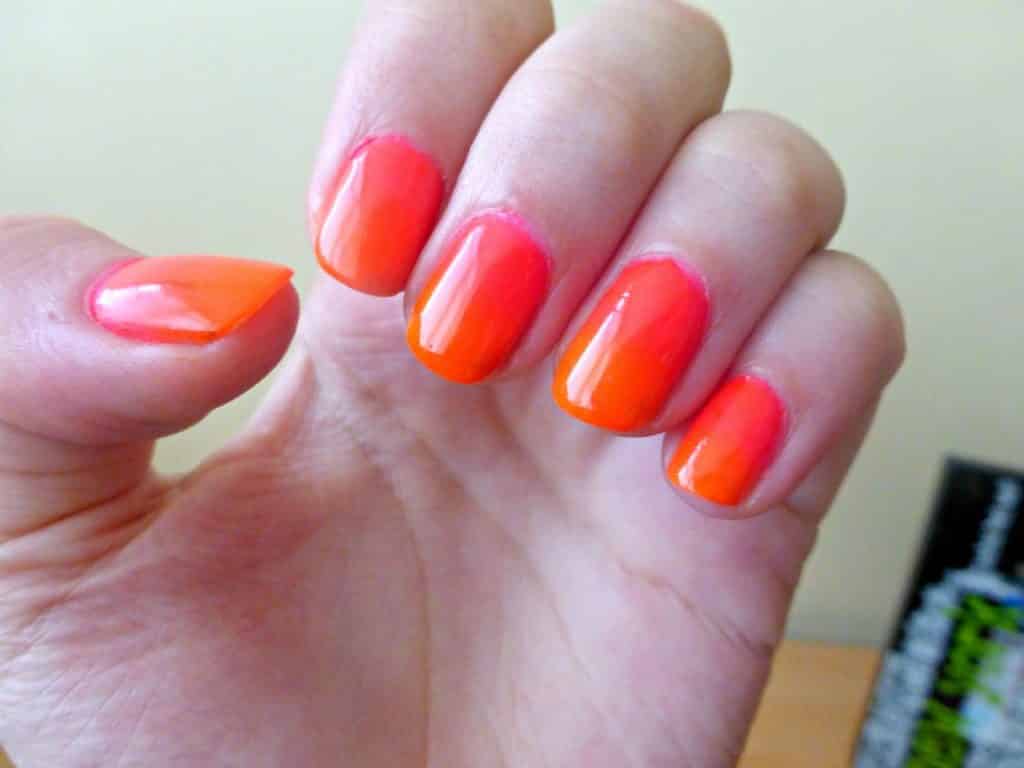 Conclusion
Though the designs listed above may not be of interest to some people, there are many more shellac nail polishes to choose from, and many more original designs to think up. In fact, many people prefer to challenge themselves, and think of new designs as opposed to following current trends. This not only provides them with a new hobby, but also with a beautifully unique and original set of shellac nails.