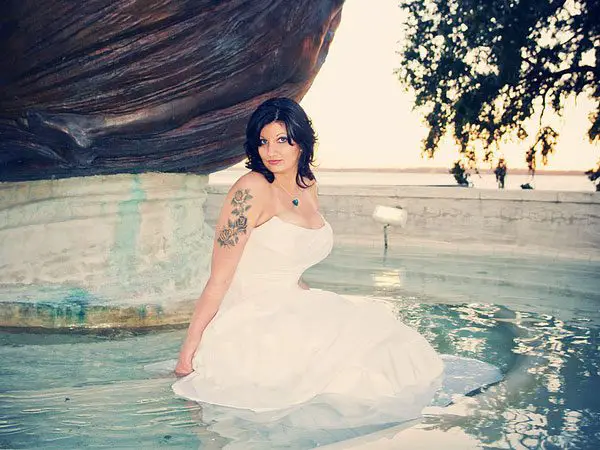 Have you ever thought of celebrating your wedding day with a tattoo? Your pattern and you can have complementary tattoos or similar ones.
There are several wedding tattoos to choose from.
You could have a cupid struck with an arrow, eternal love symbols, the three important words in different languages or even your wedding date. Tattoos can be placed on arms, shoulders , ankles, fingers, feet or even in a hidden part. It is said that two people are likely to break up if they have the same tattoos or each others names etched. In spite of the curse, what better way to express your love!
Tattoos of wedding make the day special for couples. These tattoos are permanent and signify eternal and undying love.Your loved one can either have the same tattoo or go in for a complimentary one.You can have the conventional hearts, love symbols,love expressions or your wedding date. Write your love message in any language or your wedding date in Roman numbers. Would you like to make statements with your tattoo or would you like it hidden from the rest of the world? They say that couples with same tattoos break up. Your spouse and you could prove this wrong.
If you like this article, you might be interested in some of our other articles on Life Tattoos, Celtic Tree of Life Tattoos, Best Tattoo Quotes and Terrible Tattoos.
Roses For Love
A beautiful way for a bride to express her love for the man of her dreams with these roses.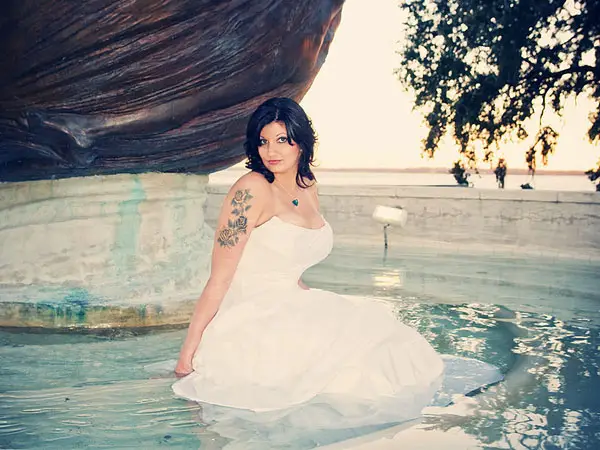 Special Date
Both of you can have your very own special date etched on your ring fingers making it a constant reminder.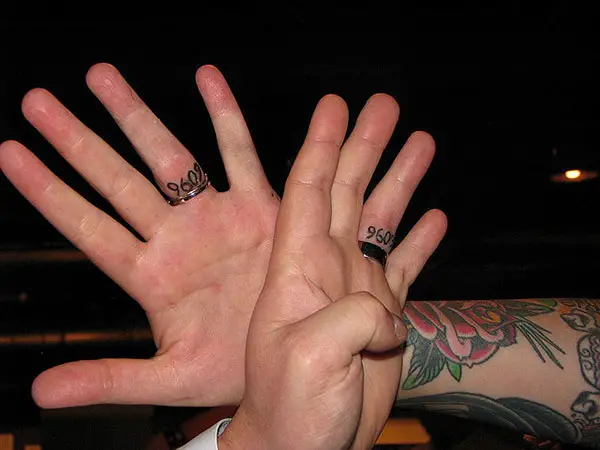 Love Knots
These knots will remind you of your undying love that ties you together forever and forever.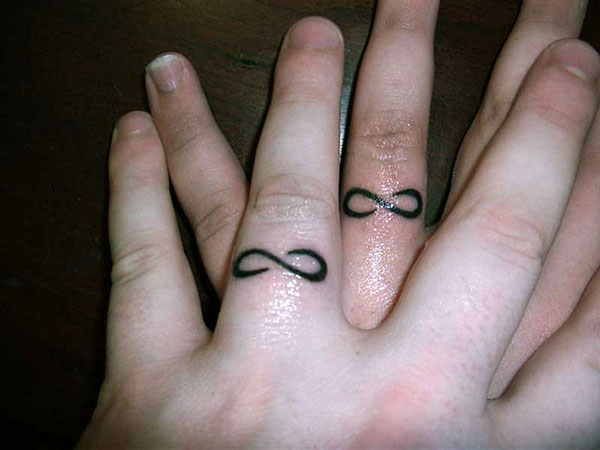 Cherubims
Celebrate your wedding on the same day as Christmas with these two cherubim's and the sign of infinite love.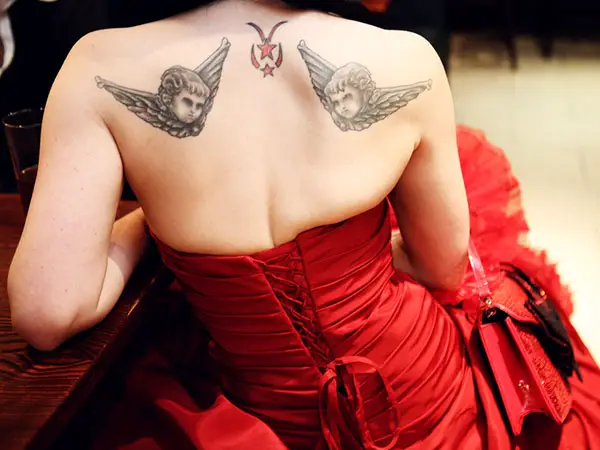 My Love For You
A slight variation and these are complementary tattoos expressing love with initials denoting each partner.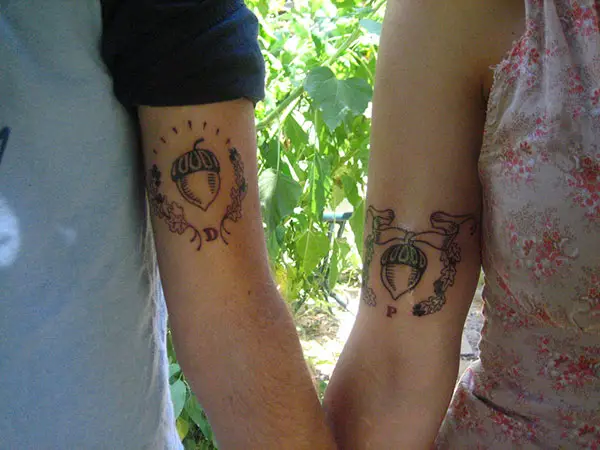 Love Strikes
Prove the saying wrong and go ahead to remind yourselves of your love for each other.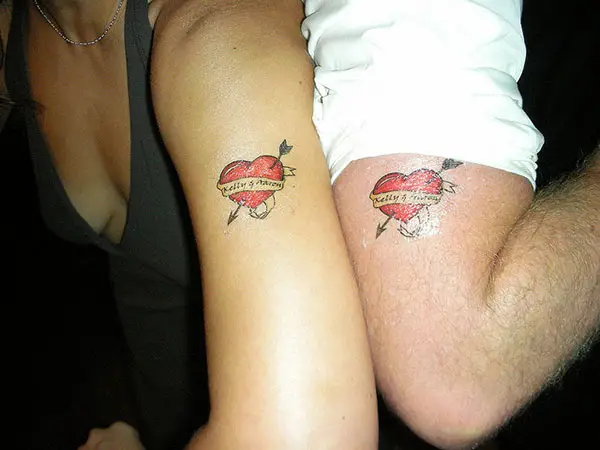 Symbols
Express your love for each other in your own way by going in for two different tattoos.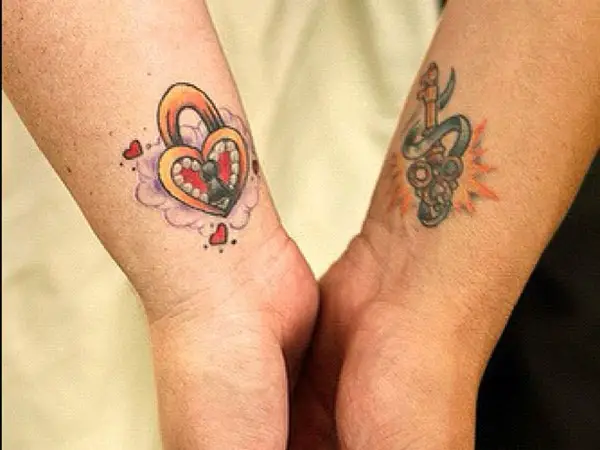 Fastened For Life
Get a band tattooed on one hand and twist your arms around each other to feel the togetherness.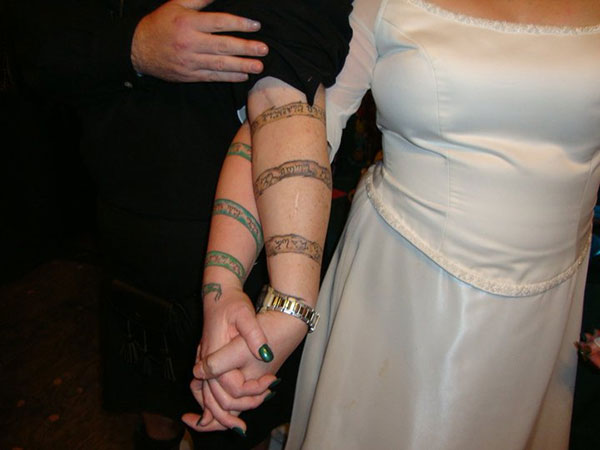 Ring Finger
Highlight your ring finger with the same tattoo and announce your marriage to the whole world.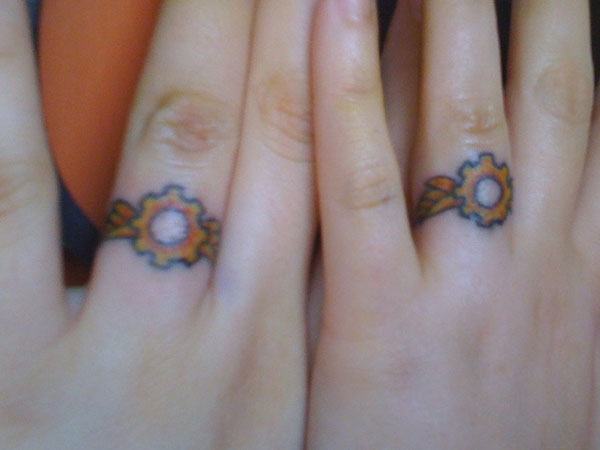 Wedding Ring
Give a surprise to the woman of your life and get this love symbol tattooed on your ring finger.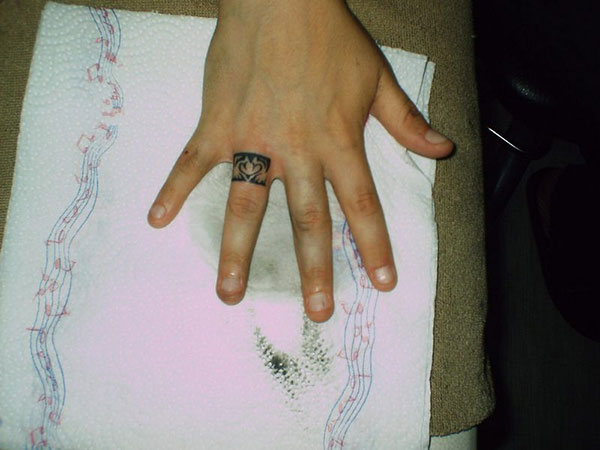 Undying Love
Make your feet an object of desire with stem of flowers and your wedding date etched forever.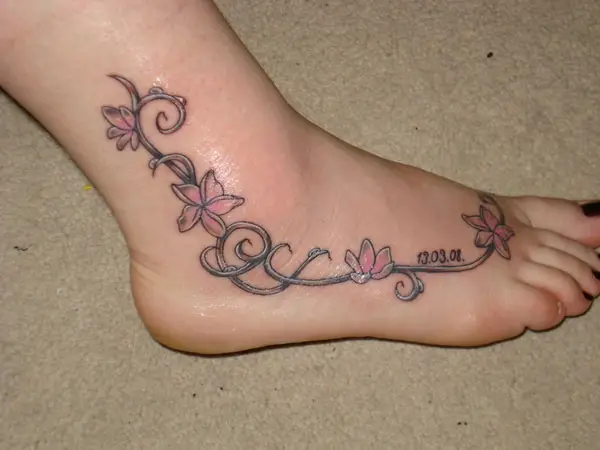 Chained For Life
Prove the curse wrong and go ahead with chains of love to show your eternal love.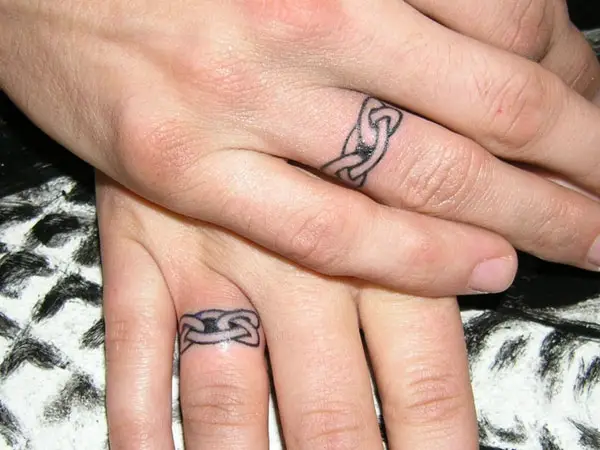 Eternal Band
Be bold and move away from the traditional and try these coloured bands to express your undying love.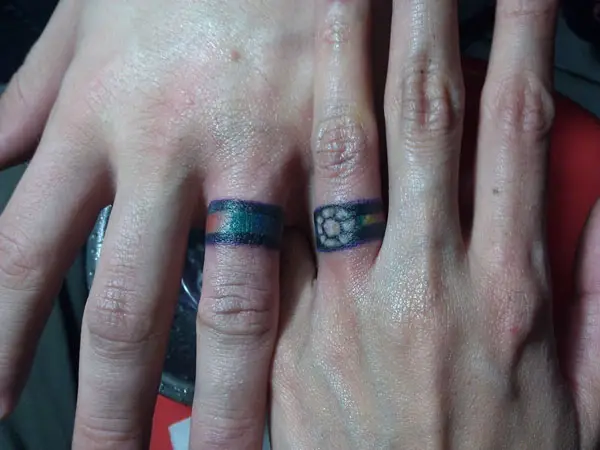 Bound Forever
Rings signify a commitment for life and to be with each other through all trials of life.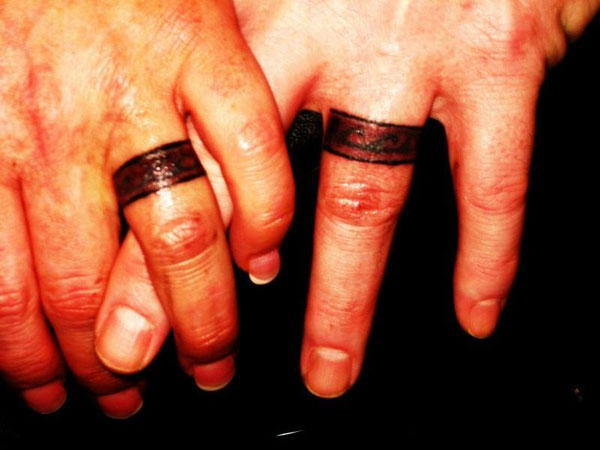 Togetherness
Do the extraordinary and design your own tattoo on your ring finger to express your love for each other.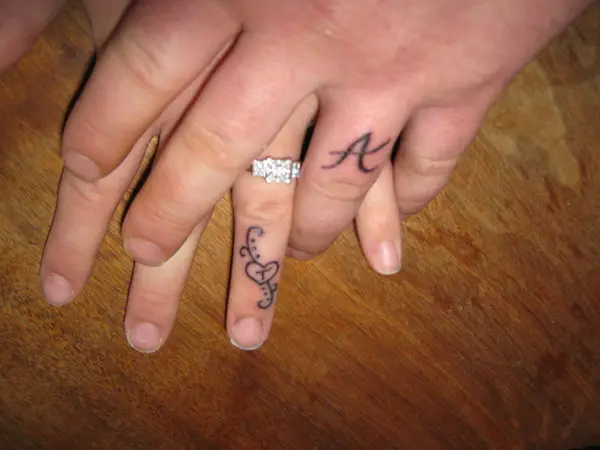 Truly Yours
One seven letter word to remind both of you that you belong to each other for eternity.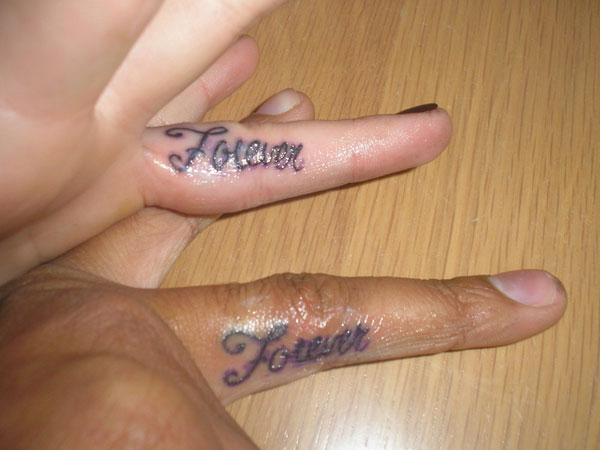 My Beloved
Scribble your husband's name in a beautiful pattern and make your hand look attractive and pretty.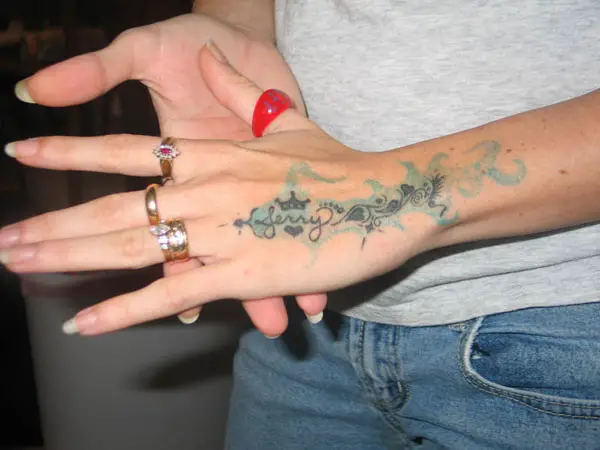 Eternity
Use symbols – moon and star along with a love band to tell the world of your eternal love.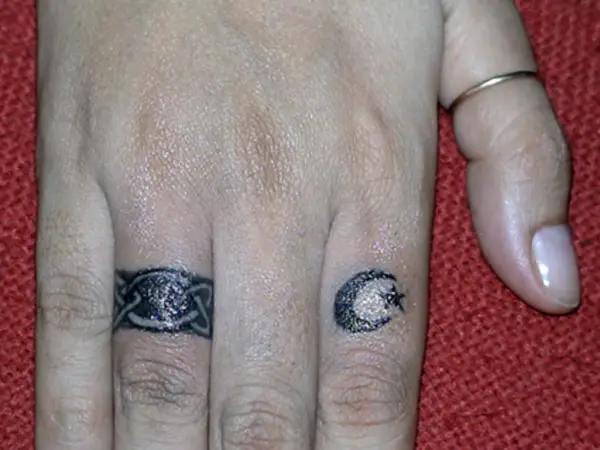 Special Date
Etch your wedding date differently in roman numbers of the most eventful day of your life.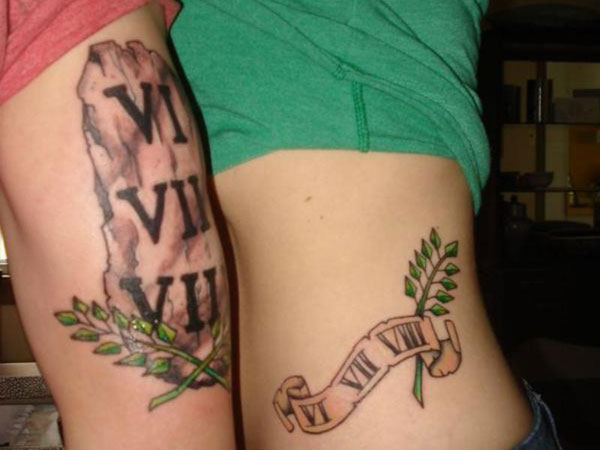 Till Death Do Us Apart
Entwine your arms together to boldly express your undying love for each other to the world.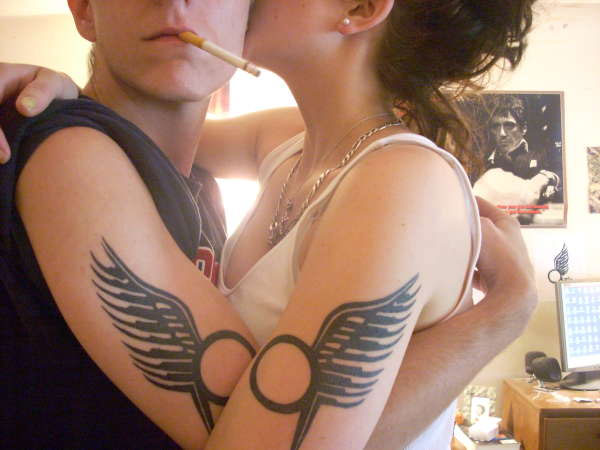 Reminders
Remember your special dates fondly by putting down the dates and prove your love with these two bands.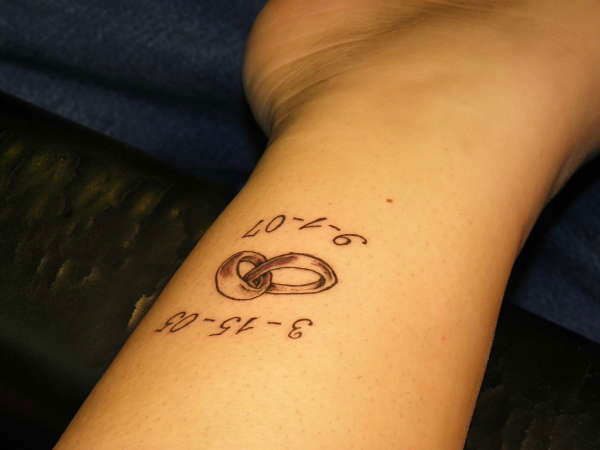 Two Hearts Unite
Use the ancient love symbol on your finger to express two people bound to each other for life.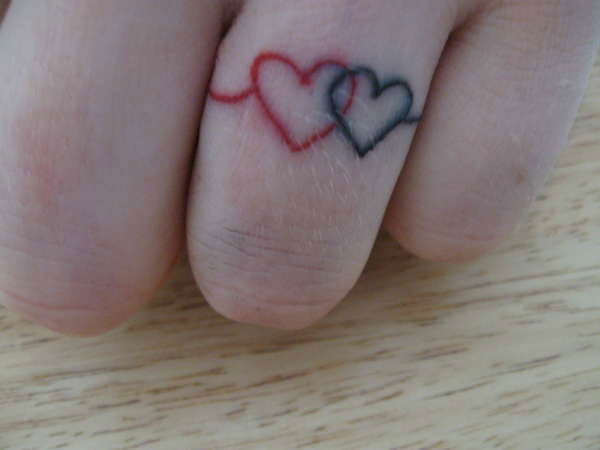 Two Hearts Unite
Partners For Life
This symbol of love brings in the third member the good Lord above who will preside over this beautiful union.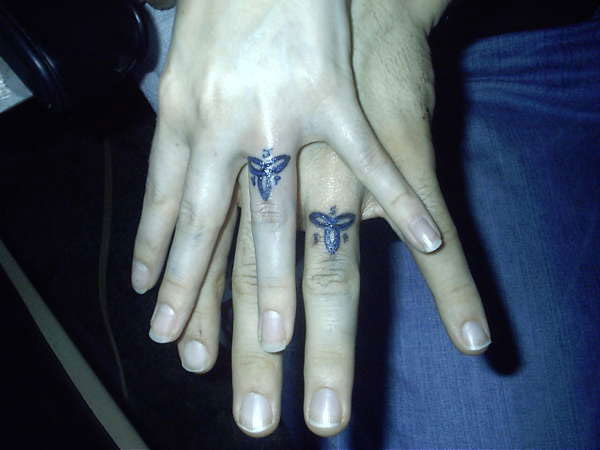 Love Flowers
Beautiful, simple and pure, this design is a creative way to commemorate the most important day.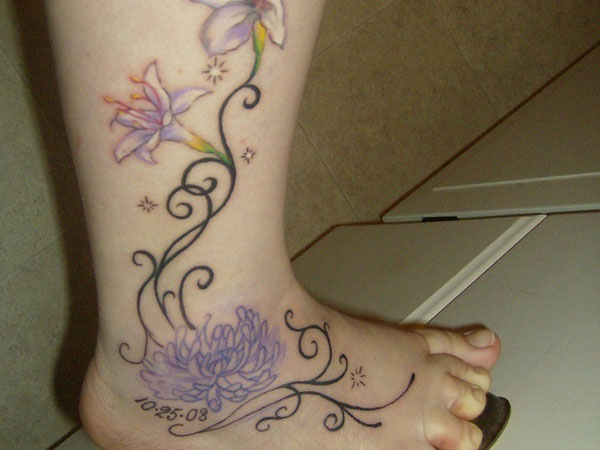 Forget Me Not
The Roman numbers are an extraordinary way to remember the special commitment made to each other.