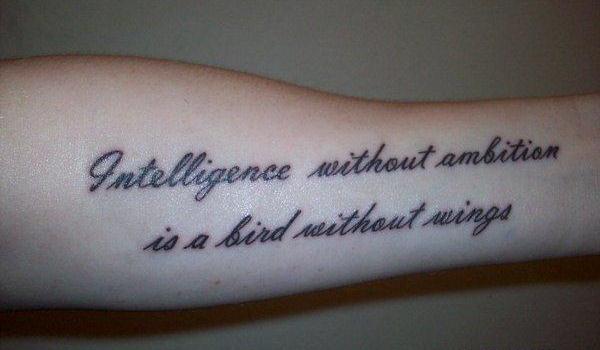 Man, being a rational animal, always looks for meaning in his actions and thoughts. It is also said that the purpose of life is to do such deeds that it attains depth and becomes an asset for the human kind. Therefore, we always try to incorporate thoughtful elements in our deeds in order to invest it with beauty and meaning. Only then can one expect it to be fruitful and worthy of being called a life led by a rational creature. We look for meaning everywhere including an ordinary style statement like tattoo. Men do not want, even their tattoo designs, to be devoid of meaning.
Though the images and pictures carved as tattoo designs convey meaning, they are not as forceful as the lettering and statements inked along or alone. Such meaningful tattoos are in demand, especially, from the men, because they are more oriented towards logic and reason than women. The meaningful tattoos have religious and motivational messages as designs. Pictures and images are also mixed at times. In fact, there is much more. Have a look at these 25 meaningful tattoos for men and you will understand the meaning of what we want to say.
Symbiosis
Meaningful tattoo that underlines the significance of interdependence.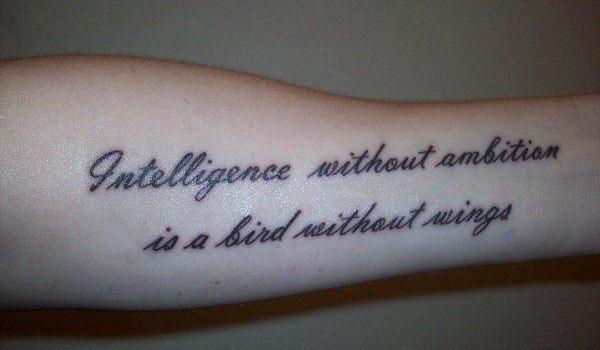 That's So True
The bitter truth of life inked on hand beautifully sums up its meaning.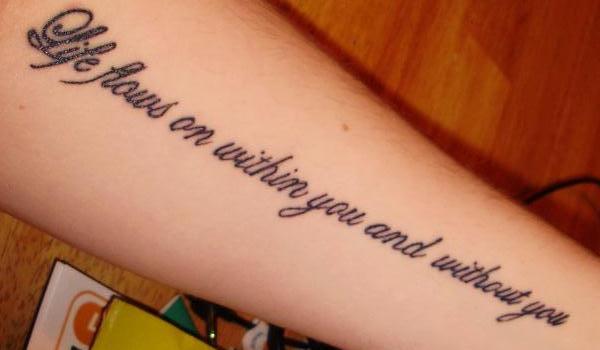 Tattoos For Men: Excellent
The oxymoron lines bordering on wit and humour make a cool statement.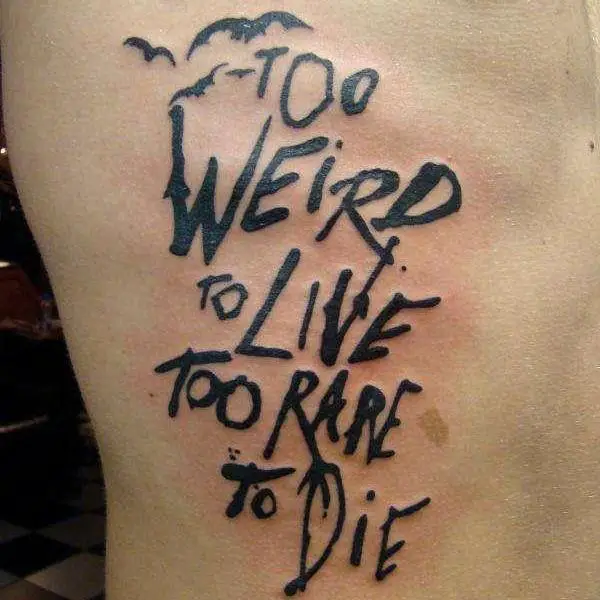 Quotationed Tattoo
Quote from Dannie Darko finds place on hand in thick, irregular fonts.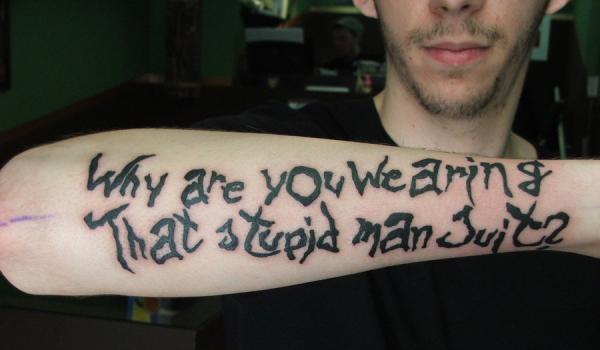 Never Lie To Yourself
Upholding truth is the supreme virtue and that is the only way to peace.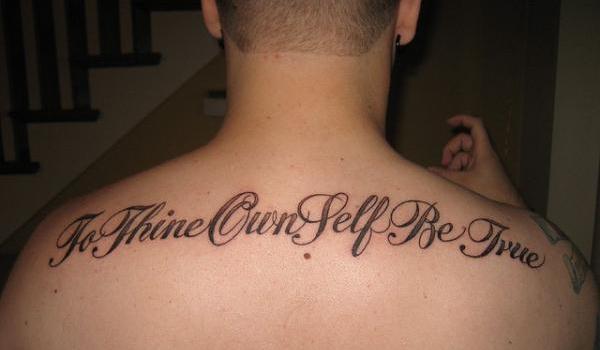 Respect Yourself(Tattoo For Men)
Self-respect is the foremost thing in life, this is what this line implies.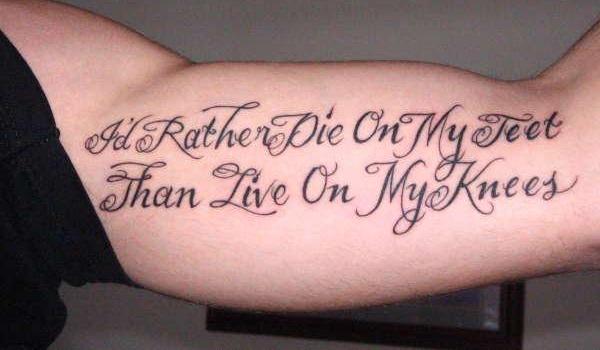 Somber
The black grim reaper with a message that asks us to have faith in god in the face of death.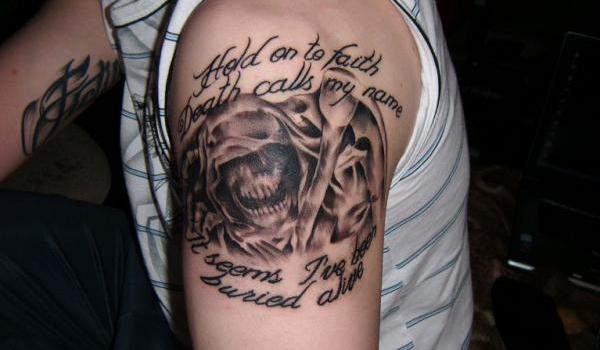 Amazing
The body language tattoo design inked on chest is attention seeking and every figure is bubbling with an individual meaning.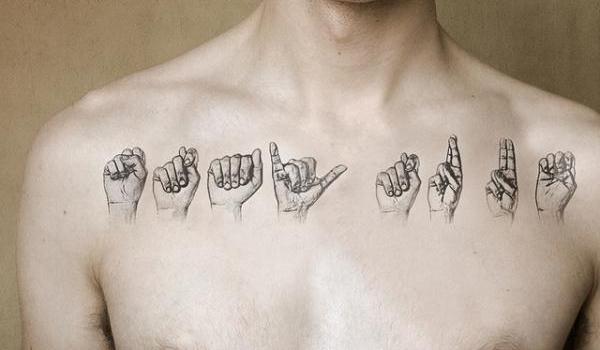 Poetry On Hand
This tattoo lover has got his favorite poem inked on his hand and flashes it in style.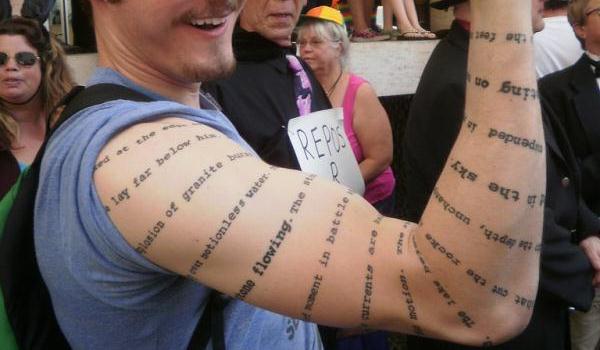 Loyalty Honesty
The twin guiding forces that form the core of a meaningful life carved on wrists.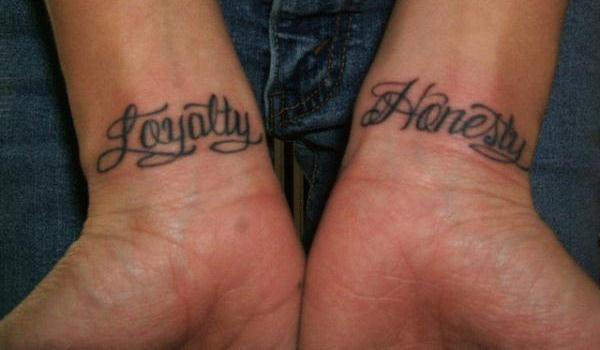 Nerd
This coffee addict nerd has got a cup carved on his back, an indication of the sleepless nights spent in studying.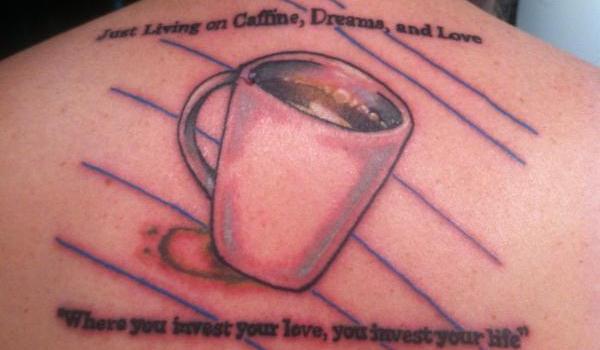 Love Tattoo
The image of the girl on arm and love story lettering on chest symbolise the love of the man.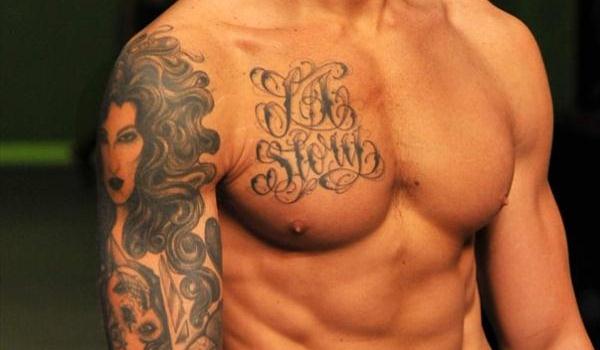 Karmic Theory
An evocative line in beautiful fonts carved on the ribs points out to life after death.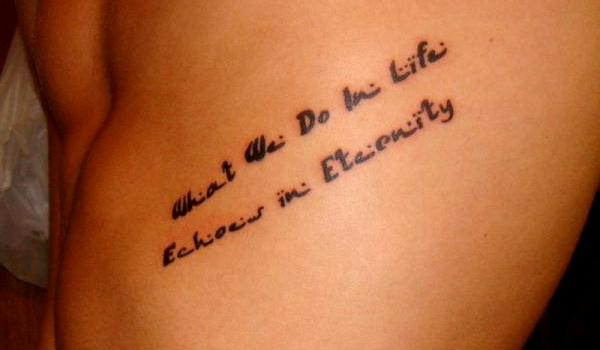 Forearm Tattoo
A great, meaningful line on the inside of the forearm invites you to find out the meaning of life.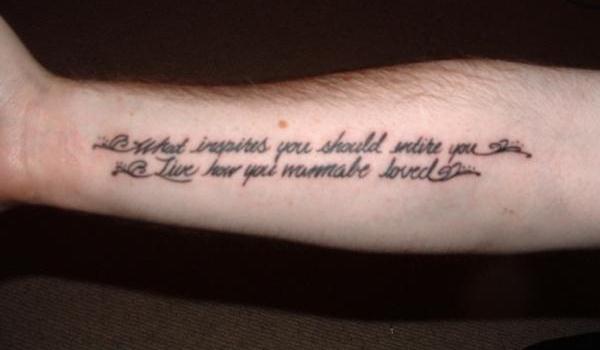 Mystery
A meaningful necklace covering the chest looks exquisite and arouses curiosity to find out the meaning.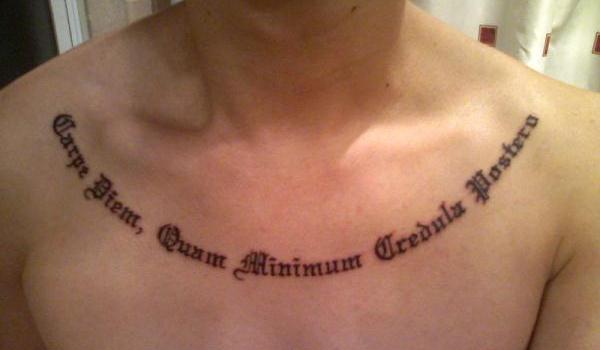 Spiritual Tattoo
Rosary coiled around the wrist and line praising music are an indication of the tattoo bearer being a religious man.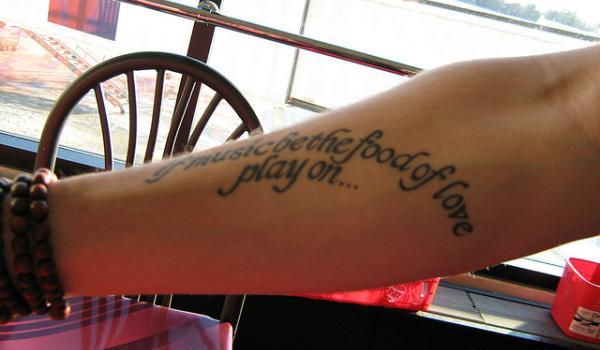 Live And Love
Love and life are so interwoven that the latter becomes meaningless without the former.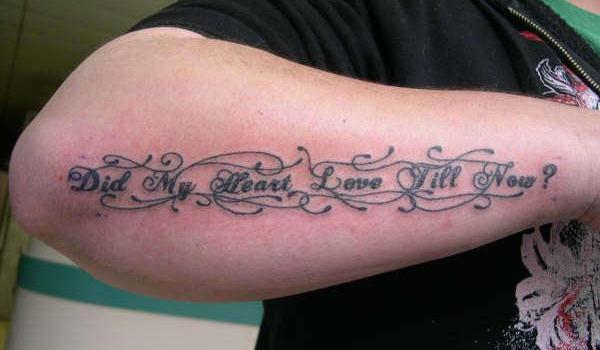 Live In Present
The only thing that is real is the present moment of life.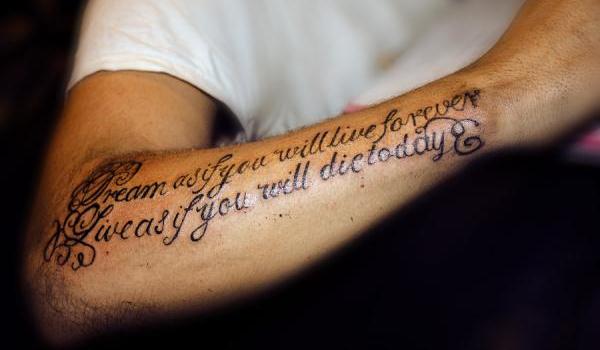 Be Brave
This tattoo inspires and gives one the power to fight pain and strife.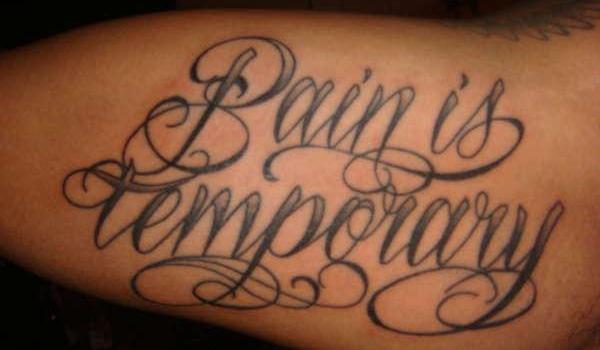 Take Pride
Blood spots splattered around the quote advises one to be true to self and revel in it.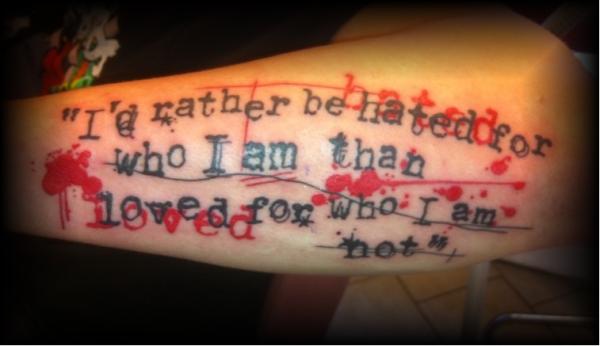 Crazy
Typewritten letter form inked as tattoo on forearm has a neat and clean look that screams madness.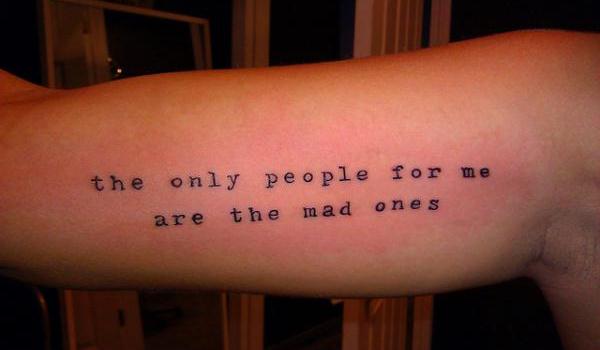 Shoot For The Stars
Wonderful lines with image that inspires one to dream big and look for opportunities.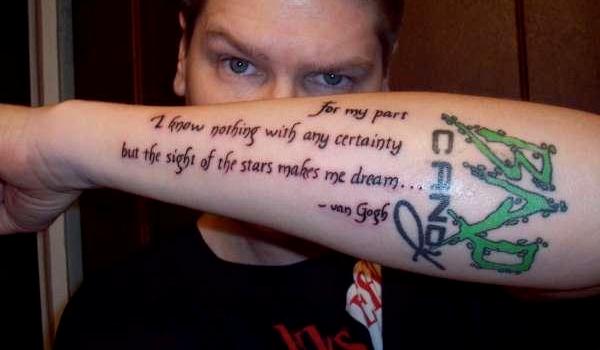 Wonderful
This tattoo advises one to find out positivity in the negative lessons learnt on the path of life.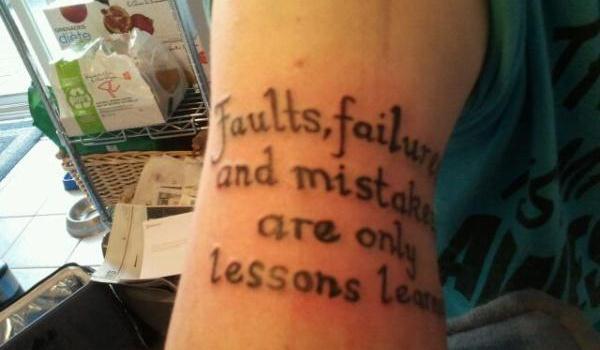 Alchemistic
Inked in red on the ribs, the lines have a secretive, spiritual meaning.