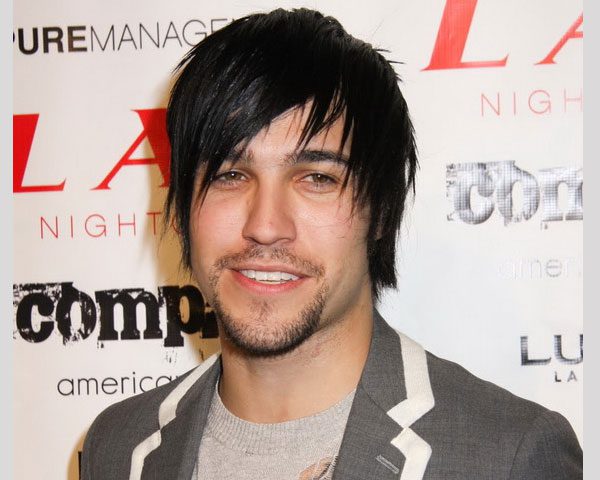 Hair can be an asset for a woman if it is styled well. A beautiful face becomes more pronounced and the simple lines of a face can turn into classic beauty with the right hairstyle. Extensions, bangs, buns, clips, ornamental combs, hair bands, elastic bands in different colors, etc. all form a part of the hairdo that can be trendy and stylish. Even funky and hip-hop hairstyles have a charm of their own. They make a statement and are very popular with youngsters.
Hairstyles can make a woman look younger than she is or could enhance a sense of maturity. That would depend on what effect she desires. Some women like short no-nonsense hairstyles that are easy to maintain. Others are very proud of their long tresses and prefer to show them off with different hairdo. Well cared for hair that is silky and healthy looks great whether it is long or short, straight or curled, plain or enhanced with an ornament. It adds style to an ensemble for a trendy and chic look.
If you like this article, you might be interested in some of our other articles on Sims 3 Hairstyles, Fun Hairstyles, Unique Hairstyles and Japanese Hairstyles.
Uneven Elegance
For a trend-setting macho look this uneven hairstyle framing the face and one side of the forehead spells modern. It is an every-and-any occasion style that requires minimal maintenance.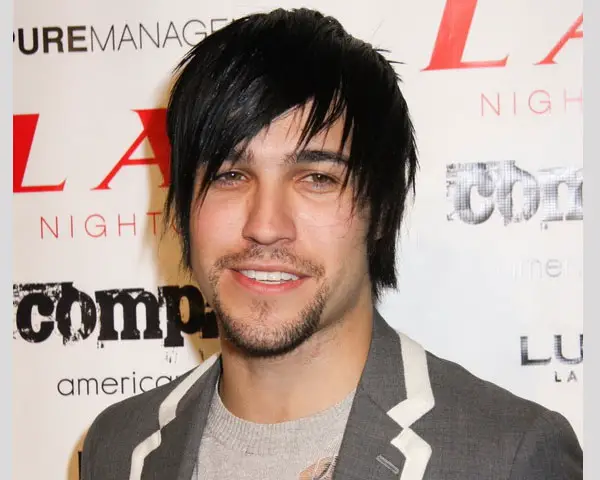 Dark Beauty
The graduated bob with ends curved inwards look superb with a bright yellow hair band. The hairstyle brings out the beauty of the young girl to perfection.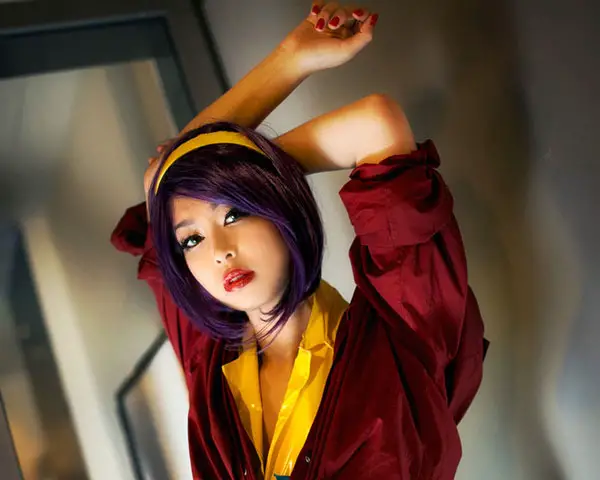 The Pink Rhapsody
Summer time and you want something different to liven up the holidays. Shoulder length pink hair tied in a bright rubber band with bangs over most of the forehead and you have a classic yet modern summer hairstyle.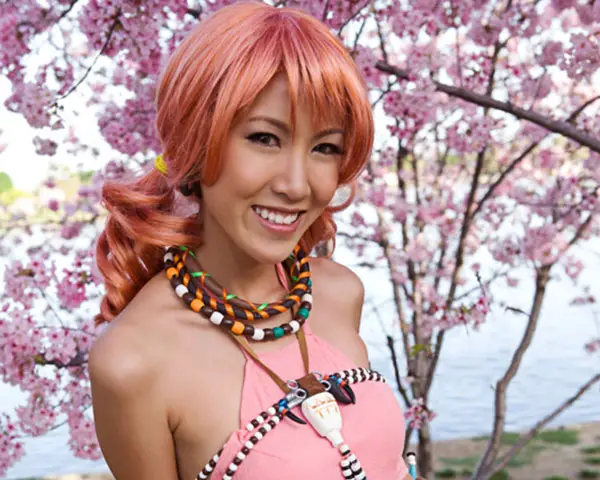 Dark Horse Tactics
Dark short haircut with bangs on each side of the forehead can turn into a trendy hairstyle with extensions that look like ponytails. This unusual hairstyle goes well with the funky dark outfit.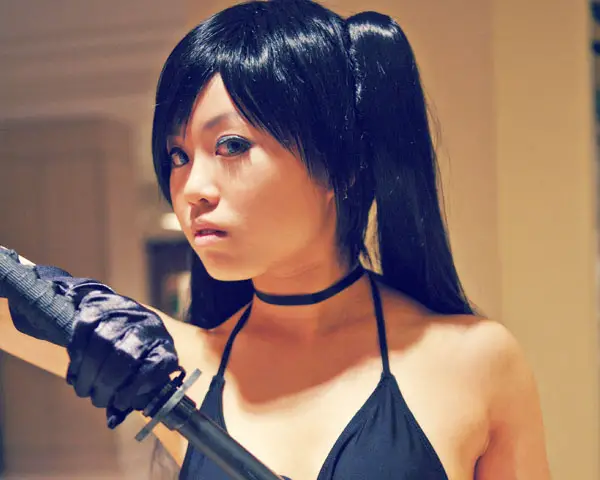 Siren On The Beach
The pink bikini shows off the sex appeal of this young girl. The blonde shoulder length tresses and evenly cut bangs on the forehead only add to the over effect of the untouched siren.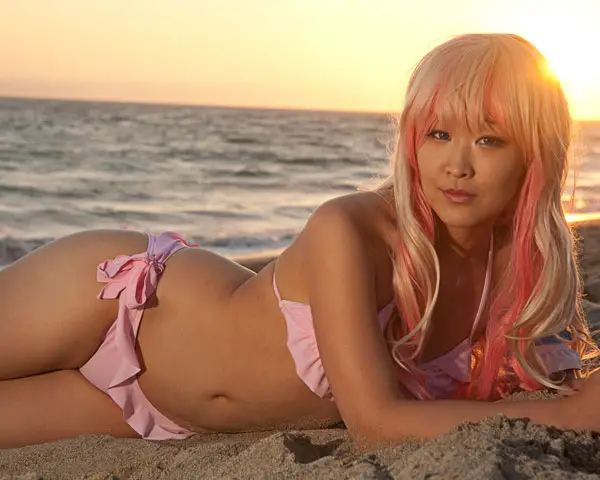 The Zebra Stripes
This snap shows a hip hop funky hairstyle that is loud and wants to create a splash. If you are seeking attention you can't miss with this hairstyle of zebra stripes, red streaks, flashy pink flower ably complemented by a multicolored dress.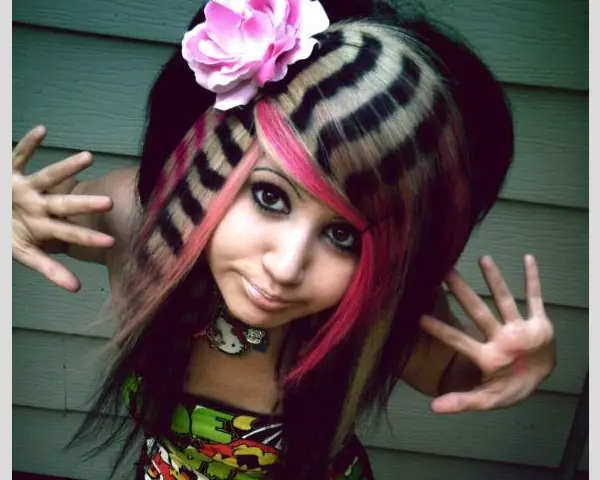 Make Your Own Style
The classic hairstyle of shoulder length dark hair and bangs over the forehead can create a party look. Just add red and silver hair ornaments and carry an oriental fan to make it out of the ordinary.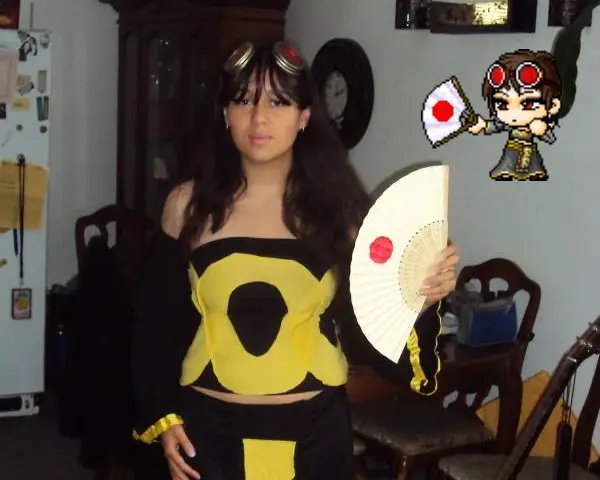 The Classic Winner
Shoulders covered in silky blonde tresses and framing an enchanting smile is the oldest and most classic hairstyle that go well with casual wear as well as formal ball gowns. It is a timeless beauty among hairstyles.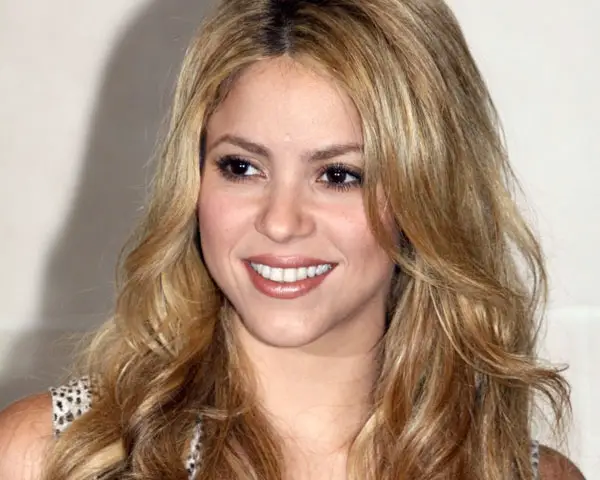 Frame The Beauty
This snap of a pretty face framed in long side bangs is an epitome of style. The remaining tied back gives the bangs prominence and no other ornament is necessary.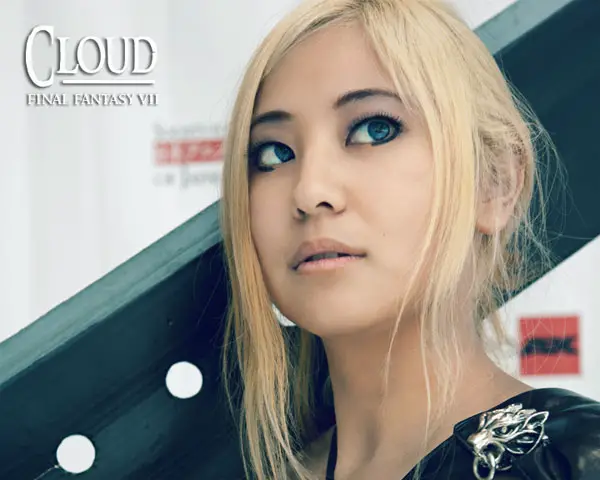 The Orient
Straight hair falling in soft waves over the shoulders becomes a classic oriental style with bangs covering the forehead like a silken fringe that never goes out of fashion.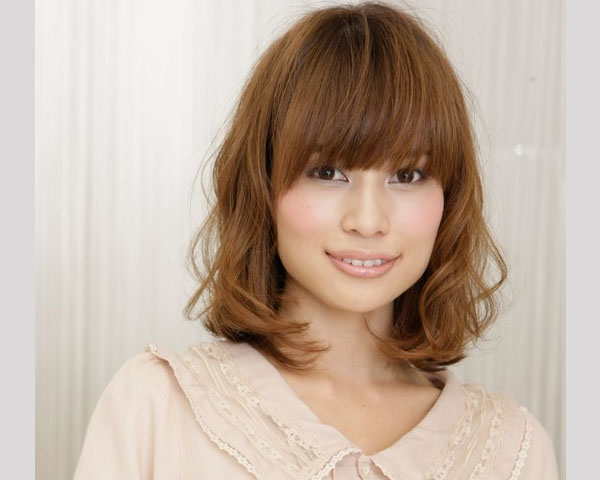 Medium Length Japanese Hairstyle
Once Upon A Time Part 2
The girl in this snap is a picture of style, elegance and chic rolled into one. The platinum blonde hair tied at the back with longish bangs framing the face adds to the fairytale quality of her gold, white and black garment.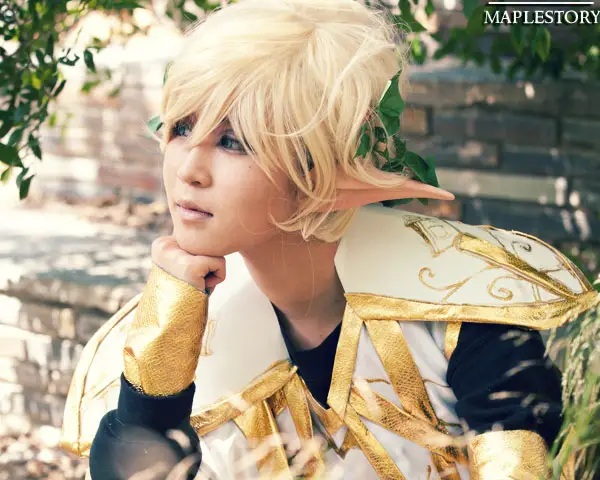 The Forest Nymph
Hip length green hair, bangs partially covering a beautiful oval face and a silver hair band…is she human or a forest nymph come to save you from the dark forces of the forest!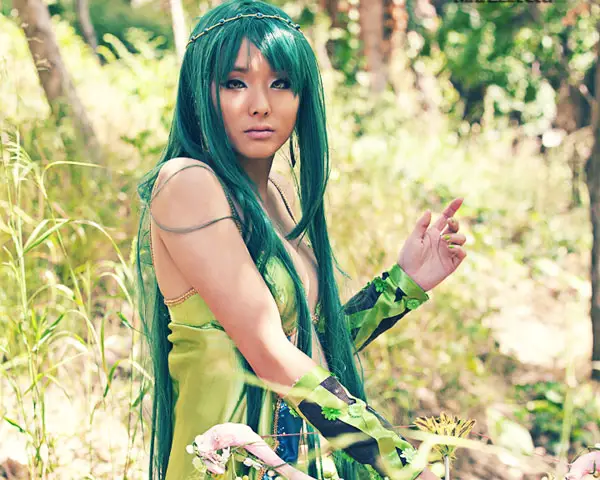 The Classic Look
A short blunt cut of blonde hair with smooth line of bangs on the forehead has a sense of timeless beauty and charm that can be irresistible. This style goes well with casual as well as formal wear.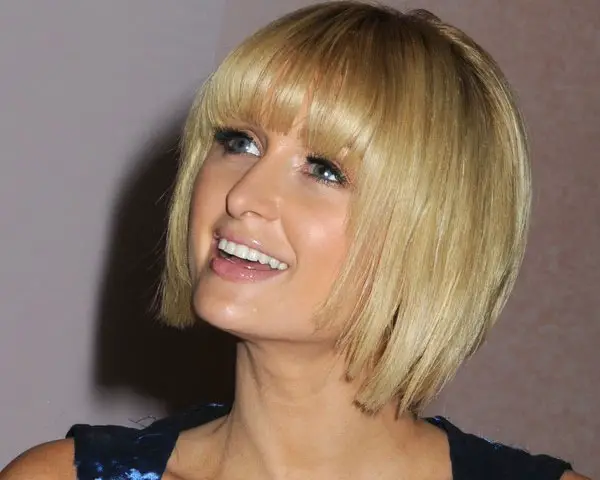 Little Miss Muffet
Youthful beauty, spring flowers, sunshine, a bonnet, ribbons and laces – reminds one of nursery rhymes and songs. The young girl's enchanting face is ably complimented by this pink ensemble.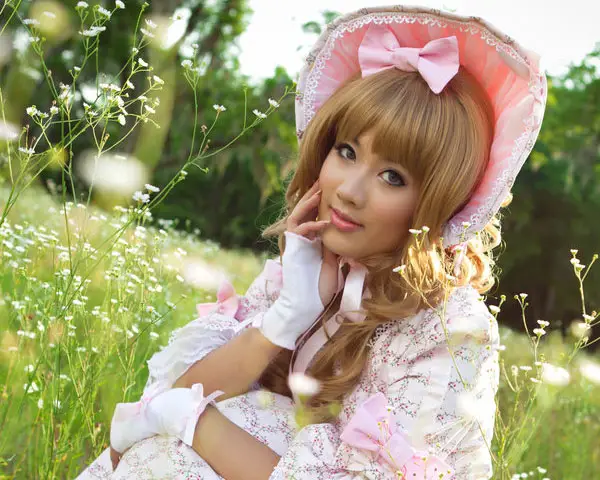 Over The Top Elegance
A short graduated bob in blonde hair with bangs covering one eye shows off the slim neck and bare shoulders of this young girl. This hairstyle would go really well with a black formal gown but can be an asset with casual jeans and strapless tops too.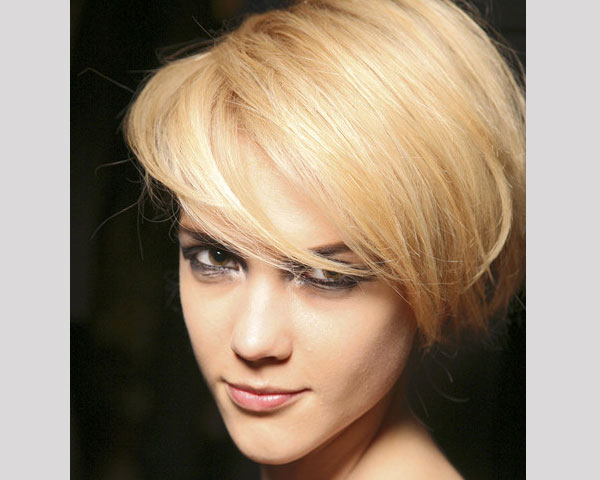 Updo Hairstyle
Bikini Babe In Pink
How can one resist the beauty of a blonde in a pink bikini? This girl's youthful innocence is not hidden by her obvious sexual allure.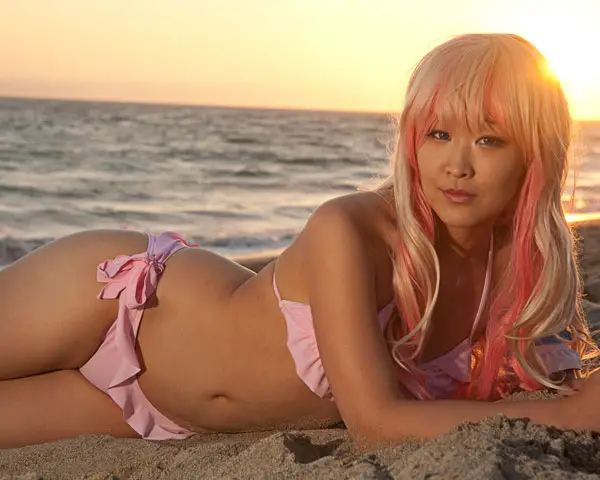 Vacation Time With Family
The classic cut of shoulder length hair and one-sided bangs is the best easy to maintain hairstyle for holidays with family and friends. This girl looks so pretty and comfortable in her summary ensemble.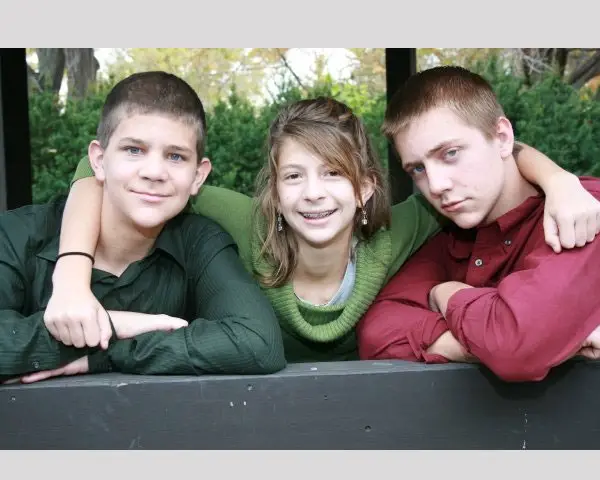 The Power Of Beauty
This straight blunt cut medium length hair framing the face goes very well with the overall image of strength and control. Dark power is what it emote.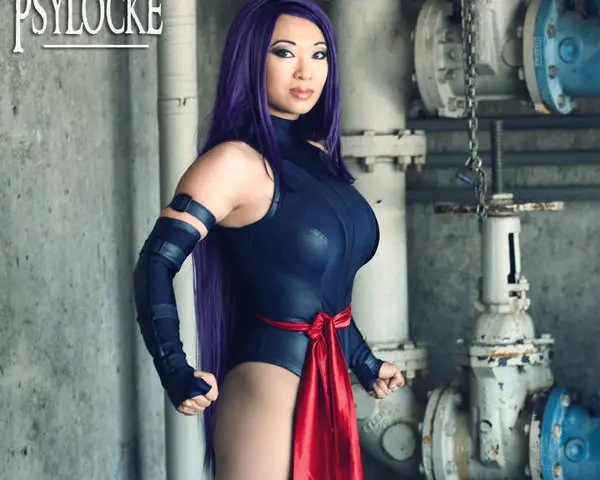 Bangs Are Beautiful
Shoulder length layered hair is an example of a simple hairstyle, till you enhance it with straight cut bangs covering the forehead. The style instantly changes from the ordinary to the exotic.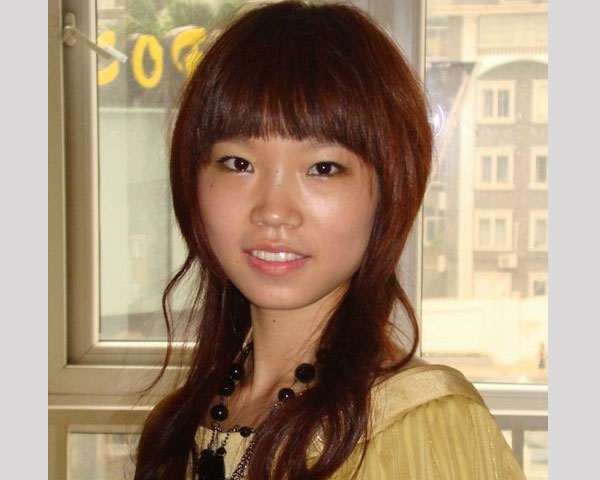 Rosy Splendor
An oval face looks superb framed by dark tresses up to the shoulder. The bangs on one side and roses to adorn the hair exemplify love and passion.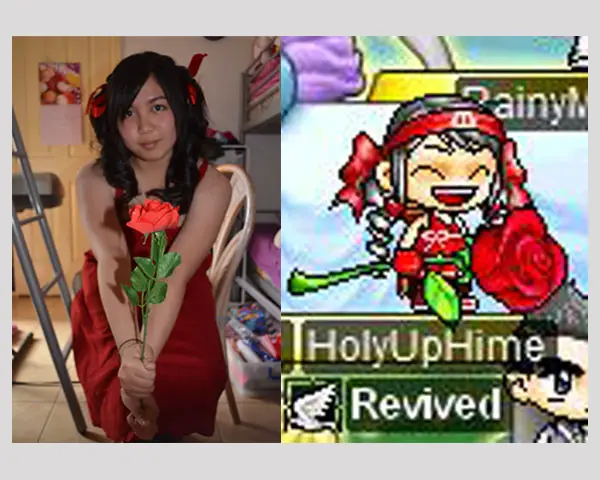 Dark Temptress
Dark long hair can be a woman's weapon of seduction. This snap brings out the allure and sex appeal of a woman when the long hair enhances her assets to make a charming picture of classic beauty.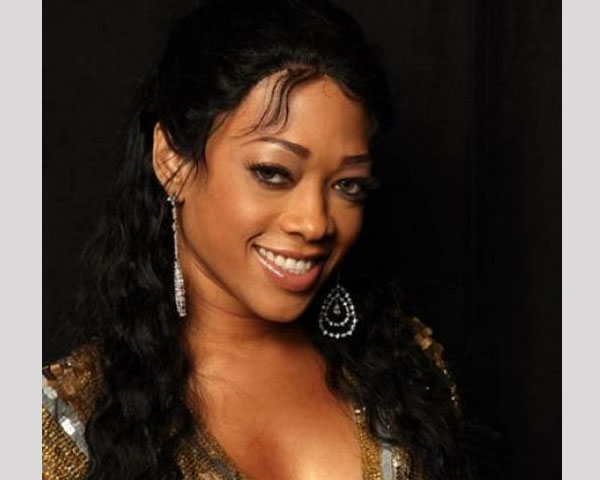 A Beauty From Heaven
Dark shoulder length hair with burnished highlights at the end are a perfect example of heavenly beauty with modern touch. The loose tresses show off the highlights to advantage in the sunlight making it an extraordinary style.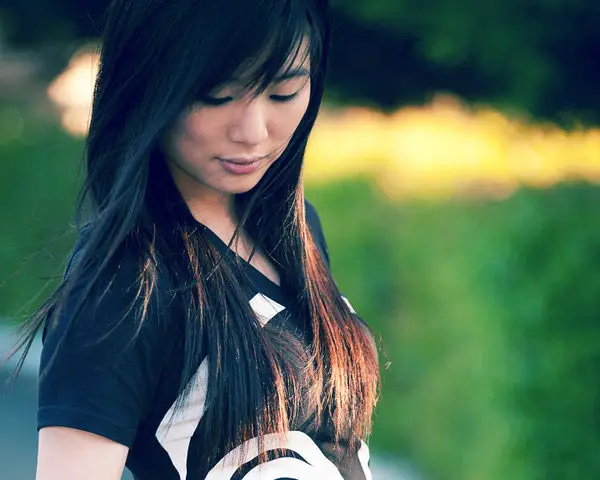 The Rhythm Of Style
A short dark bob with bangs covering the forehead needs little ornamentation than a bright ribbon around the head. It is chic and enchanting at the same time and has a timeless beauty.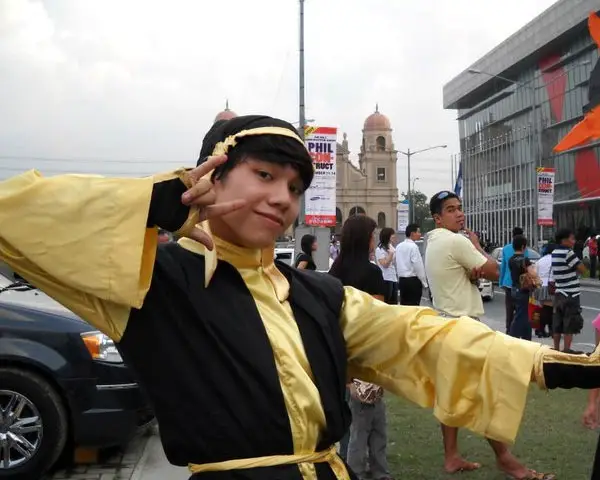 The Long Classic Tale
Long dark hair looks the best when tied into a one-side ponytail embellished with a flower to match the dress. This is an evergreen hairstyle that would suit a woman of any age and will look good with casual as well as party wear.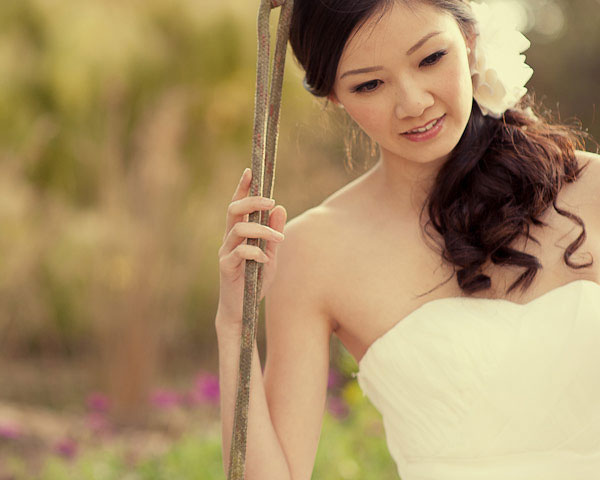 The Blue Danube
The jacket and trousers match very well with this trendy and chic straight hair with an uneven cut. The deliberate asymmetry adds a touch of the trend-setter to the ensemble.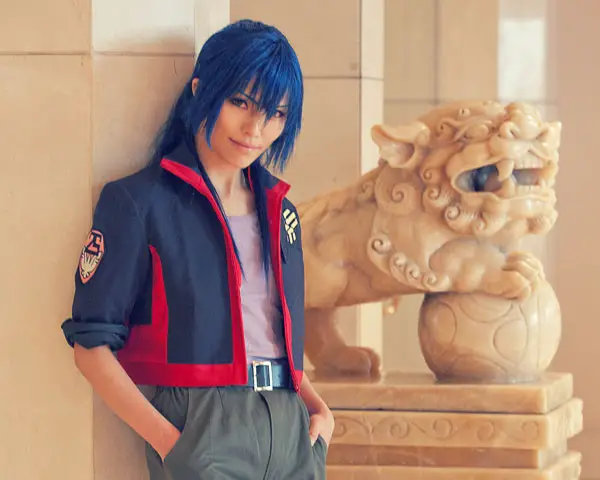 Summer Bands
This classy style of medium length hair goes great with long sideways bangs. The bright blue broad hair band adds to the youthful elegance and spells of summer vacations.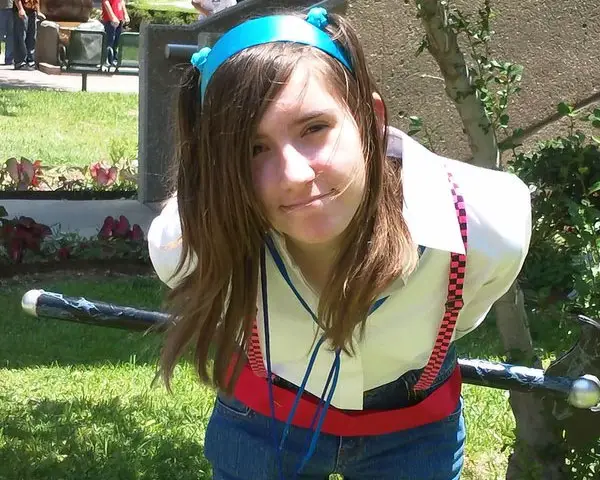 Radical Display
Short blonde hair cut in uneven streaks define radical and non-conformity. This hairstyle is chic and lends an unusual charm to the ensemble.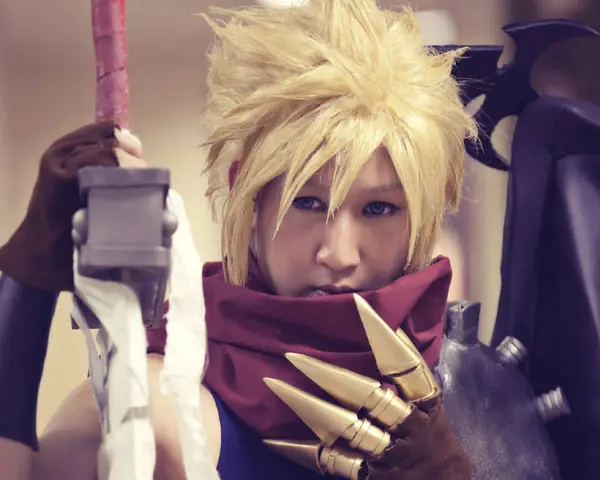 The Old Style Quotient
These snap shows that the classical step cut with simple bangs is an evergreen hairstyle. It goes well with any garment for any occasion with very little styling required.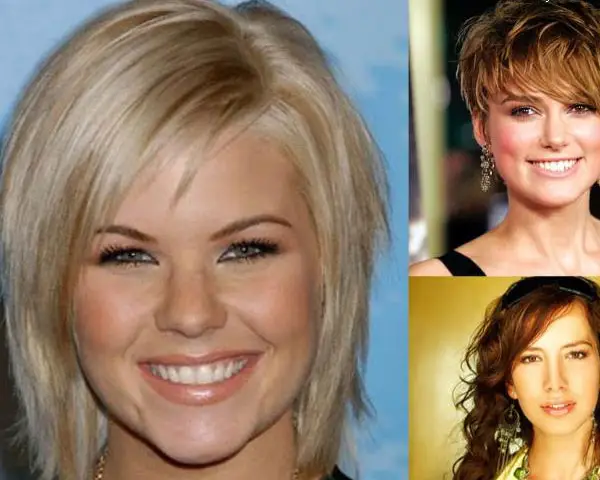 It's Party Time
A puff-sleeved frilly white dress goes well with this hairstyle in dark shoulder length step cut and one side bangs. The hair band with white flowers lends a festive look to the costume.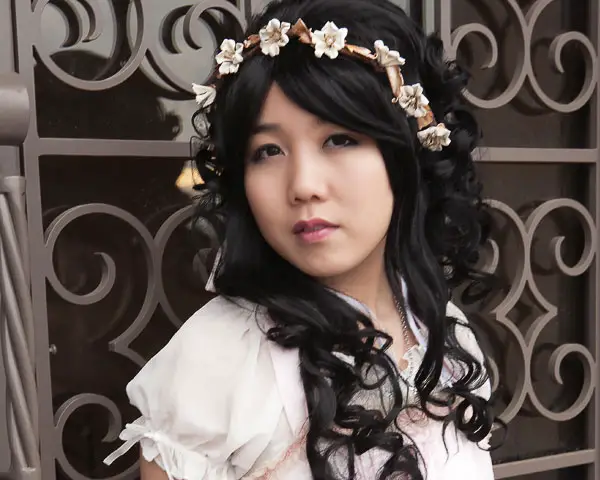 The Old Style Quotient
These snap shows that the classical step cut with simple bangs is an evergreen hairstyle. It goes well with any garment for any occasion with very little styling required.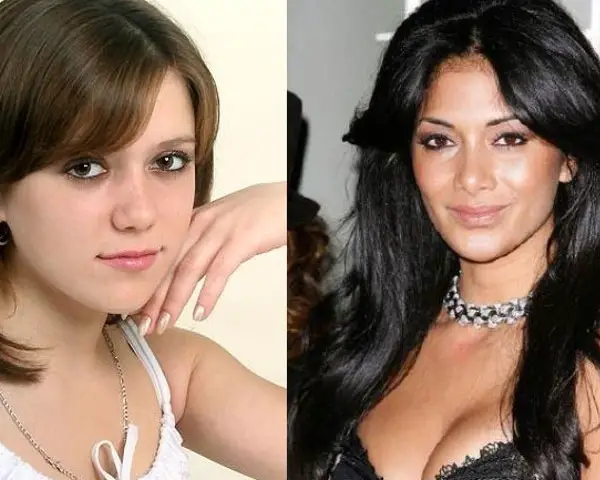 Blue Bobcat
You want a sleek and chic look that is out of the ordinary then this light blue bob with bangs covering the forehead is a superb choice of hairstyle. It is a hassle free regular hairstyle as well.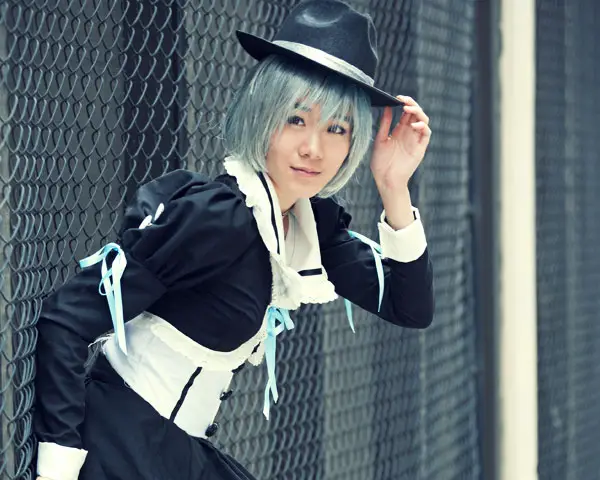 The Red Brigade
This picture is a trendy style statement. The red uneven short haircut is an attention seeking hairstyle and needs no ornamentation. A simple black and white checked shirt with a bright red stole completes the picture of funky elegance.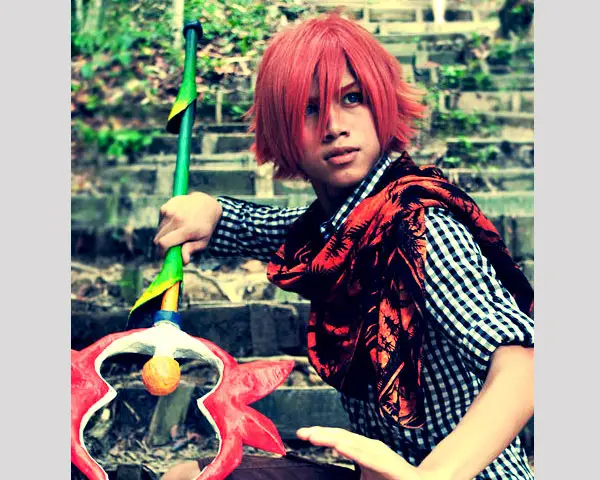 The Fairy Tale Look
The short bob curled outward at the ends and the large ribbon tied in a bow at the top gives the girl a naive look. It defines youth, innocence and a shy beauty.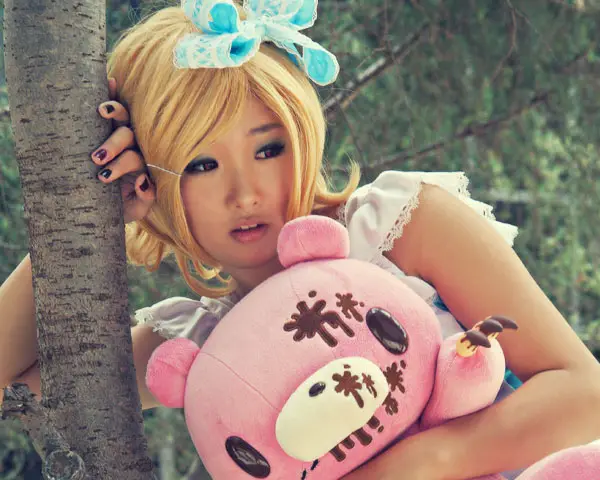 The Traditional Chic
Whether a short blunt cut or medium length step cut, silky blonde hair has a natural beauty that looks great in any style. It has a traditional look that has never gone out of fashion.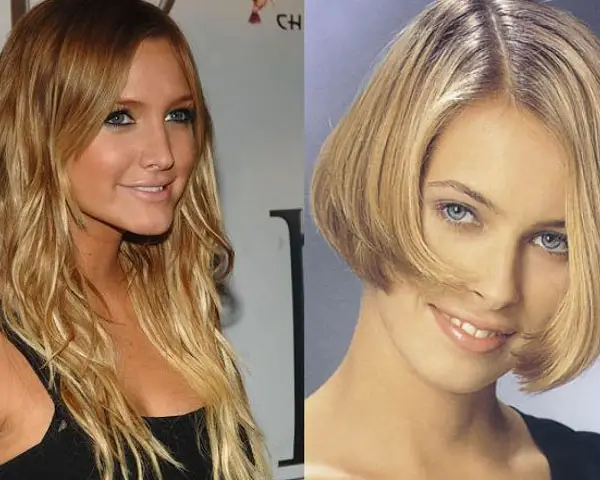 Fairytale Princess
Blonde hair in a short bob curled outward at the end with a ribbon at the top, makes this young lady look innocent and stylish at the same time. The frilled dress enhances the overall little-girl look to perfection.