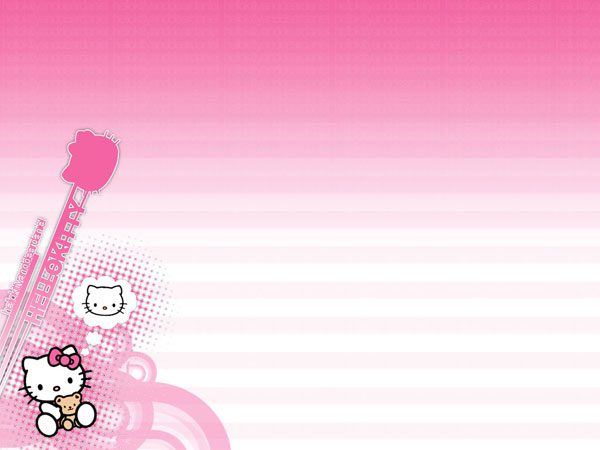 Are you a Hello Kitty fan? It is no wonder that this cute, red bowed little white cat is adored the world over. This cat has followers across the board old and young, men and women. You probably cannot resist Hello Kitty stickers, posters and clothing and have plenty of those.
You can take your love for the Japanese white cat a little further with some hello kitty twitter backgrounds.
You can do up your profile with a wide range of sweet and colourful Hello Kitty layouts. Your Hello Kitty background is sure to keep you in good spirits.
If you are looking for a cheerful background for your twitter profile, how about a Hello Kitty one? With a red flower or a pink bow, this popular white cat has touched a million hearts. You can select an appropriate Hello Kitty background depending upon the occasion. Try a yellow or orange colour scheme for warmth in winter, a cool green or blue for summer or a Halloween inspired theme. Your background can have a single cat or a multitude of cats decorating your screen. Whichever one you choose, you sure are going to fall in love with this cat.
If you like this article, you might be interested in some of our other articles on Cool and Best Twitter Tools You Must Try, Twitter Tools to Increase Your Productivity, Twitter Tools For Different Types of Users and Powerful Tools To Make Twitter Work For You.
Sweet Nothings
Do remember to do up a pink background with the cute white cat donning a pink bow.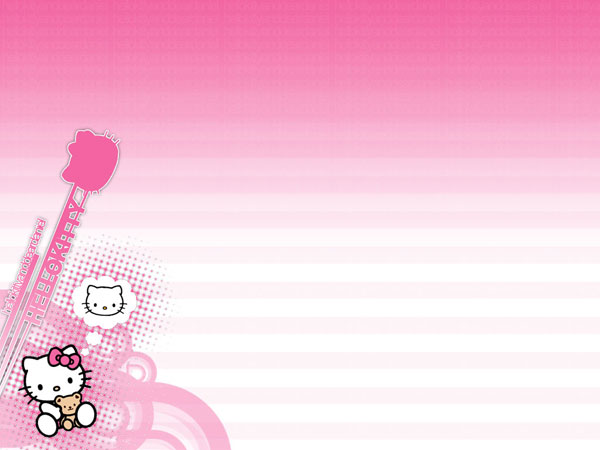 Outing
Watch your favourite cat go out with its companion, with the famous pink bow, for a walk around town.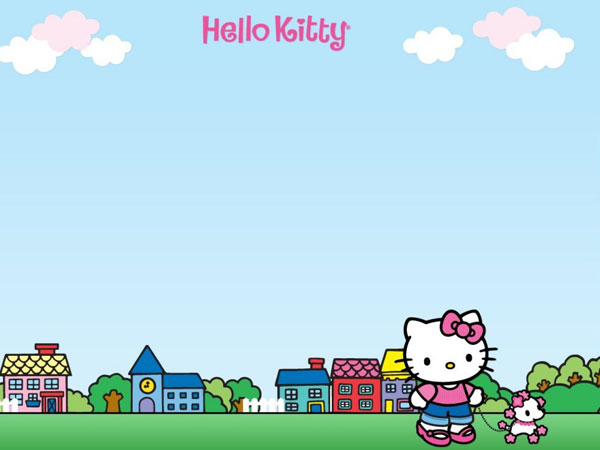 The Red Bow
Your Hello kitty cannot look more adorable with its two red bows and colourful flowers at its feet.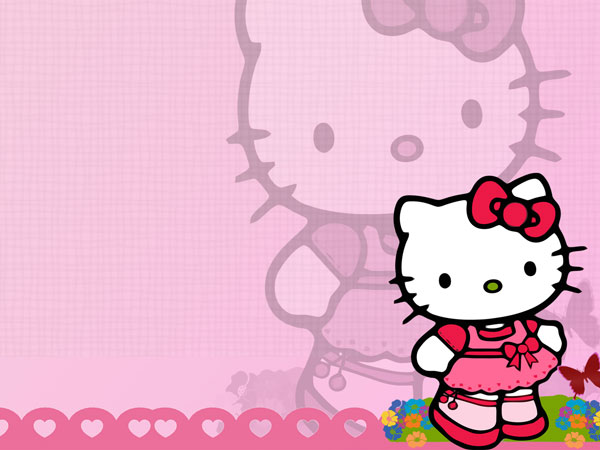 Drenched
Perfect for a rainy day; have a water theme on your profile to keep pace with the weather.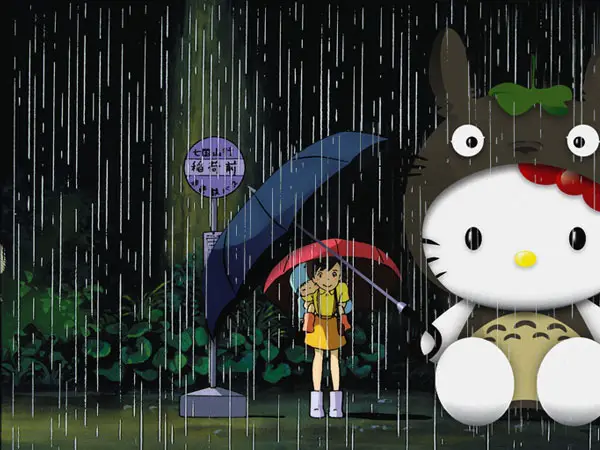 With Love
Express your warm feelings with this subtle background and this cheerful cat.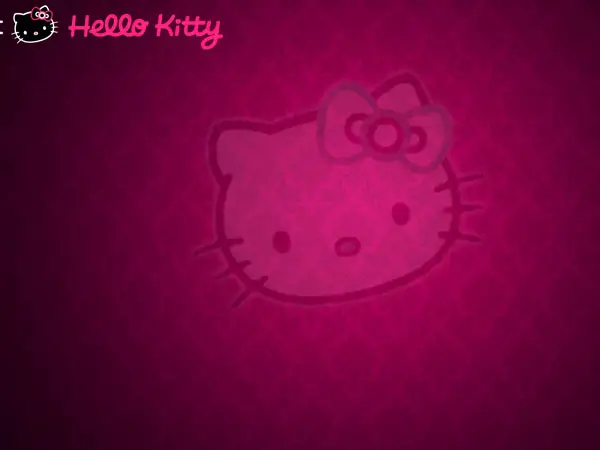 In Wonder
Bring in some colour to a dark background with a pink outline of Hello Kitty and other assorted figures.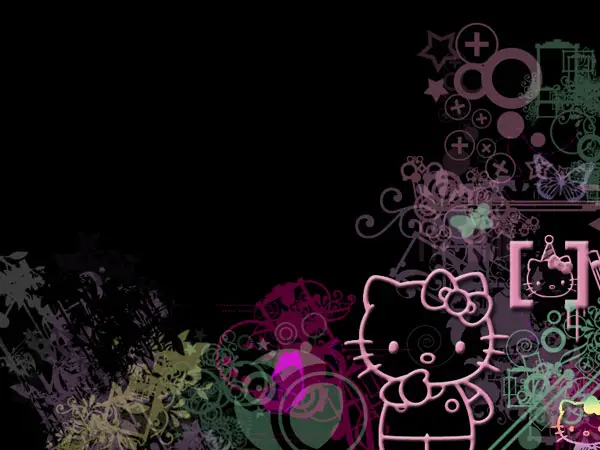 Warm Up
Have two images of Hello Kitty framing your background; one as a subtle outline and the other with its characteristic red bow.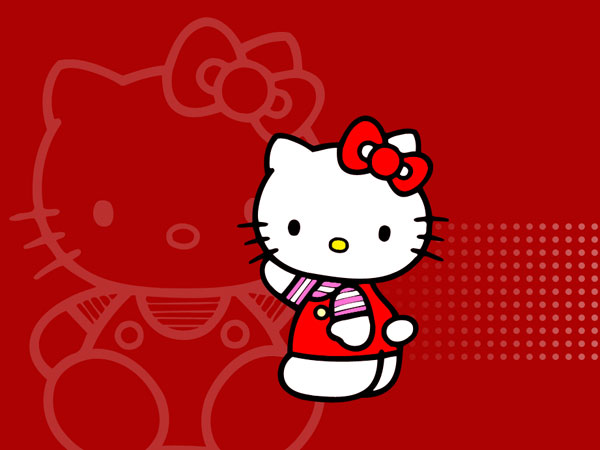 Sparklers
Celebrate the night with sparklers to shine up the skies and Hello Kitty in black and white.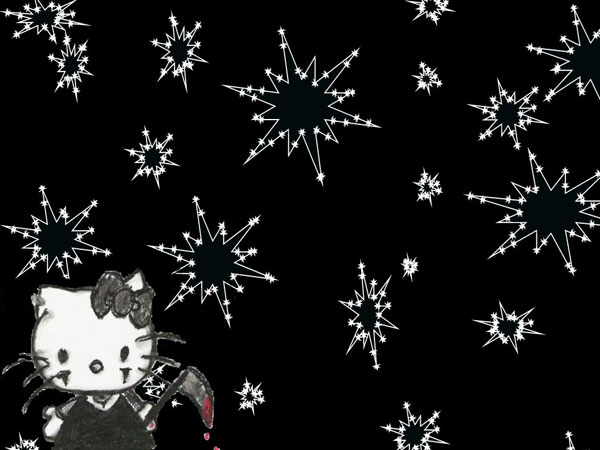 Yellow And Black
Show your love for the famous brand and the white cat with this unusual colour theme.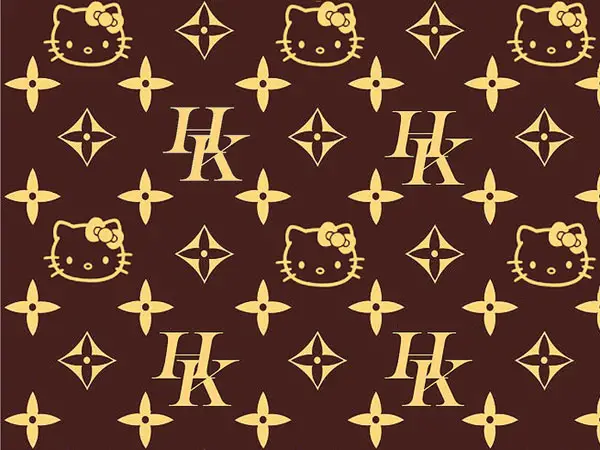 Perfect Pink
Here comes kitty prancing down the street to win your heart all over again.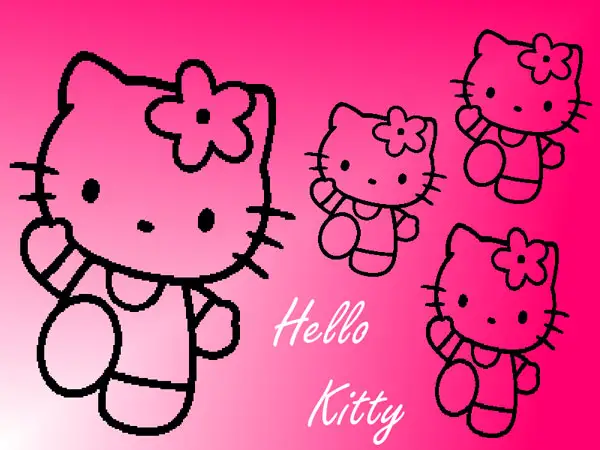 Multirole
Get this background if you are a Hello Kitty fan to admire the cat in its various images.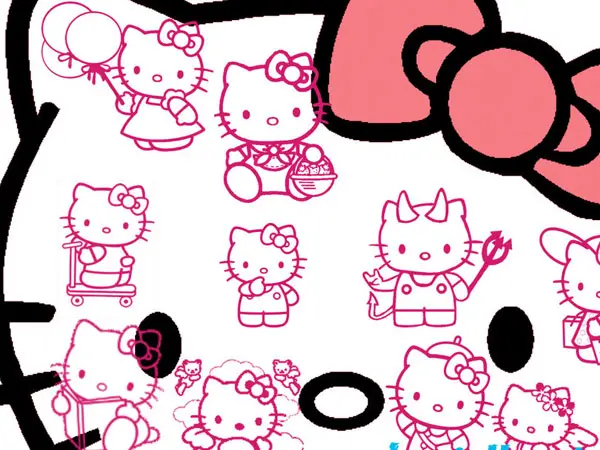 Bow With A Difference
Just a little variation with the flowery bow and dress; otherwise the same old lovable white cat.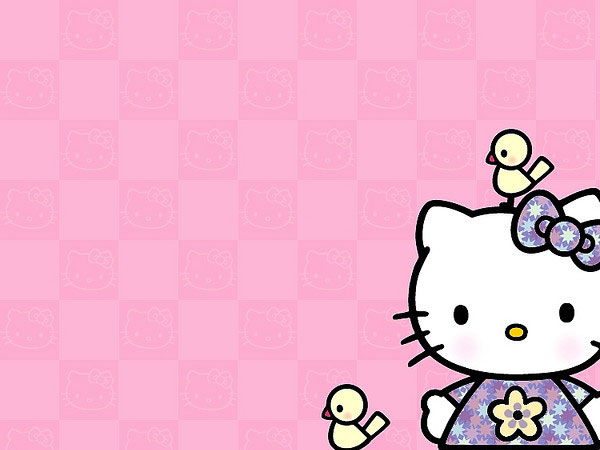 Adorable
Have a striking red theme as your background, if you like the colour and the cat.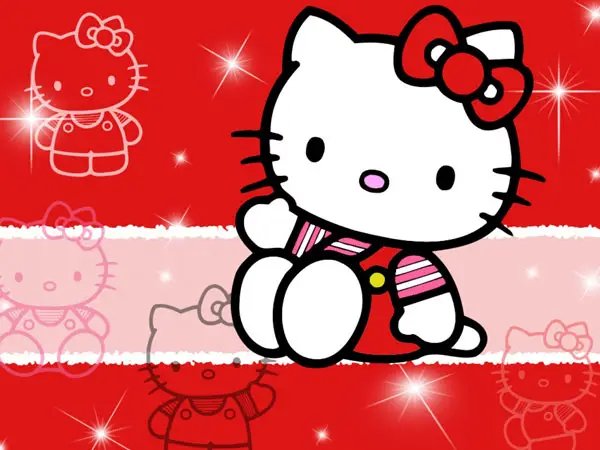 Tulips
Brighten up a dull background with a Hello Kitty cat in a red checked dress and bow.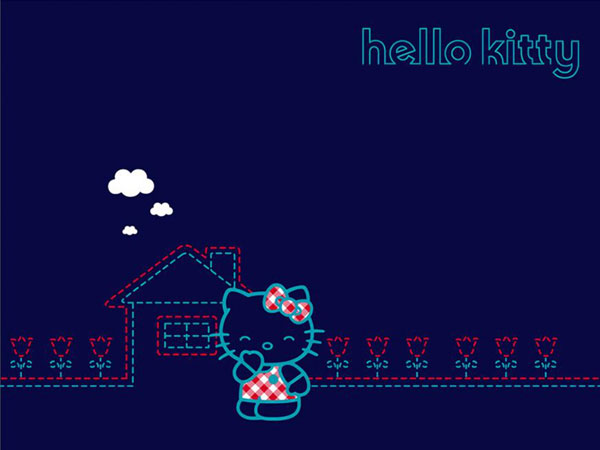 Multicoloured Stars
Do up your plain pink background with Hello Kitty and stars in all kinds of colours.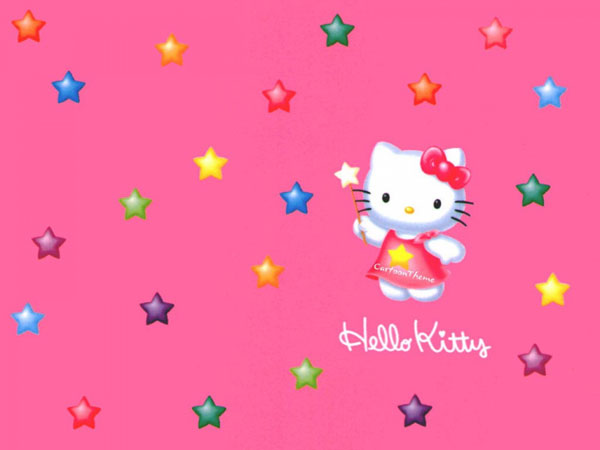 Outdoors
Show this cute little Kitty, all dressed up to play and mess around in the garden.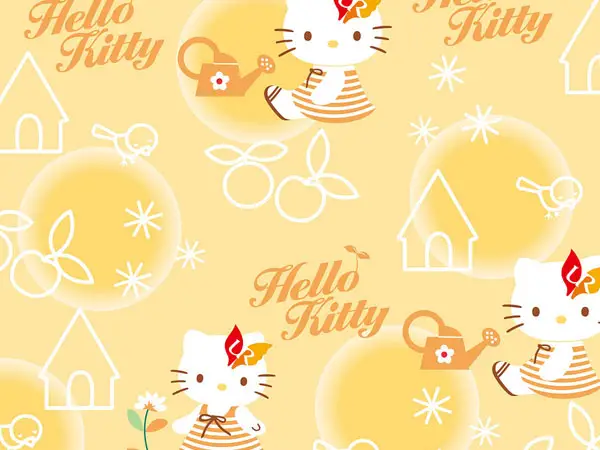 Forget-Me-Not
Have this angelic cat, in baby blue; and adorn your background for a feminine feel.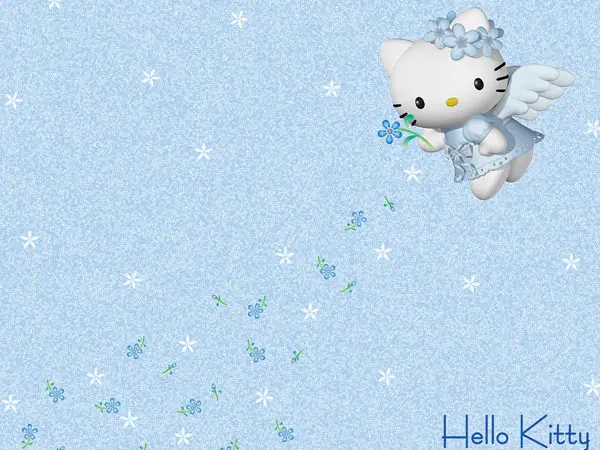 Circle Of Love
Show off three cats in a circle on your tweeter profile to express your friendly nature.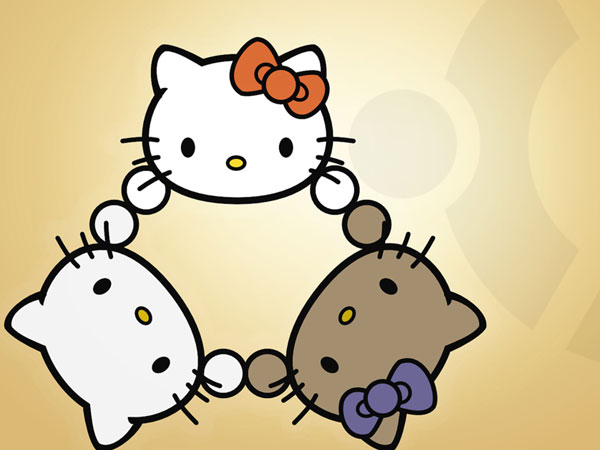 Pretty Flowers
Pink and blue theme makes a colourful and attractive background for a Hello Kitty theme.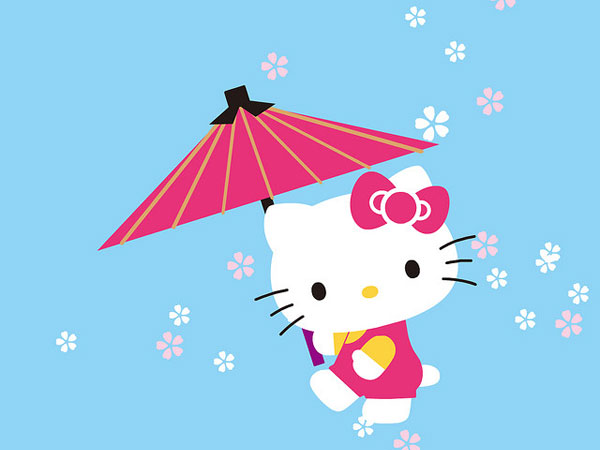 Flowery
Place a Hello Kitty holding a teddy in the centre of your delicate pink background.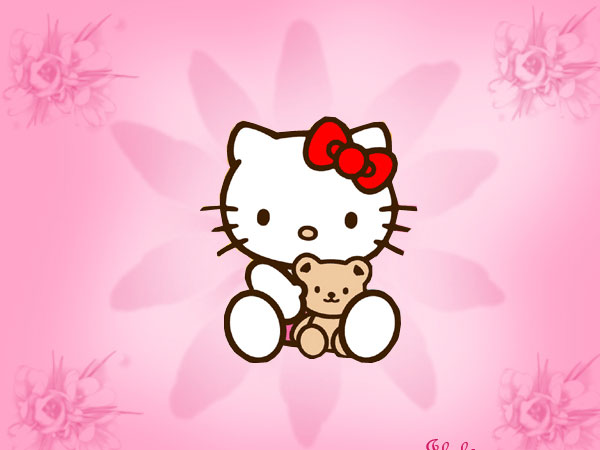 Cute Kitty
Hello Kitty has millions of fans; show your love for the cat with this image.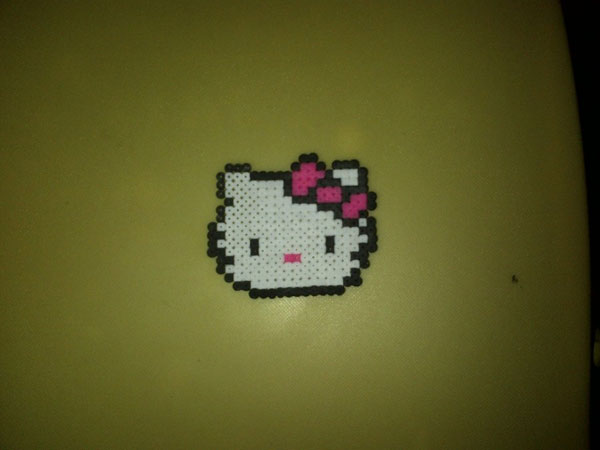 Pink Bow
With pink effects, this background looks attractive and bold; an option for Hello Kitty fans.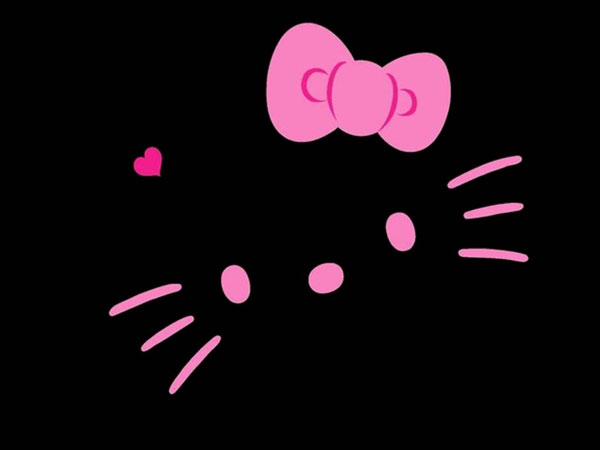 Heart Chimes
Do up your pink profile with yellow hearts, pink stars and Hello Kitty to jazz it up.