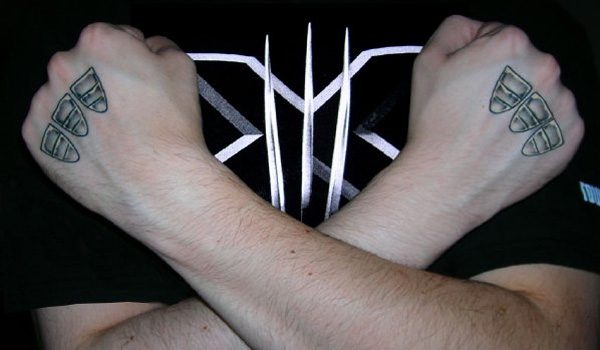 Tattoos as a piece of body art are a part of many ancient cultures. The permanent ink lets the tattoo design become part of the body of the person getting the tattoo. This is one reason why tattoos are so popular today as people get inked with their favorite deep meaning tattoo patterns. Creative tattoo artists design tattoos on many different themes. Halo tattoos are a popular tattoo category with their wide choice of colors, patterns, and distinctive motifs.
As tattoo ideas for your arm, back, or leg you have plenty of Halo Tattoo ideas to choose from. If you are looking for cool designs for your upper arm a circular pattern with interesting motifs in black looks great. You can also go for tattoos showing the figure of a fighter with a gun ready to shoot. Catch scenes of heavy action with buildings on fire in many tattoo designs. The eagle man with two raised wings is a common tattoo motif that you can get inked on your leg or arm. Another popular design with halo motifs is to do with a devil face with an angel on top. If you are planning to get a tatoo with your partner you can go for couple tattoos showing two hearts, one with devil's horns, and the other with an angelic halo to highlight the message that opposites attract. As a straightforward tattoo showing a halo try one with a praying angel figure with a halo on top. You can also get inked with designs showing a skull with criss-cross guns in the background.
If you like this article, you might be interested in some of our other articles on Redneck Tattoos, Motorcycle Tattoos, Card Tattoos and Biker Tattoos.
Trophies Halo
Check out the triangular trophies in sets of three inked on the fists in this cute tattoo idea.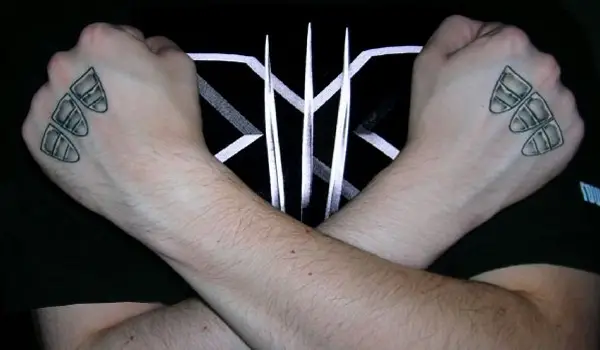 Trophies Halo
Death Before Dishonor
Take a look at this powerful tattoo with a yellow skull face and bones, alongside the words 'Death before Dishonor' inked at the back of the man's head.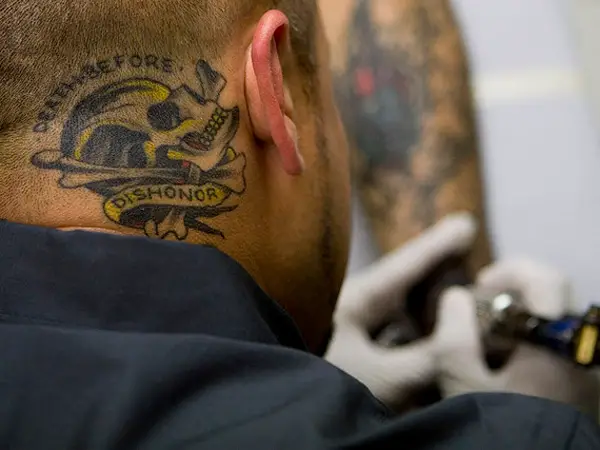 Halo Script Tattoo
Take a look at the flowy script style writing in black in this tattoo on the arm. The halo is looped neatly over the first letter.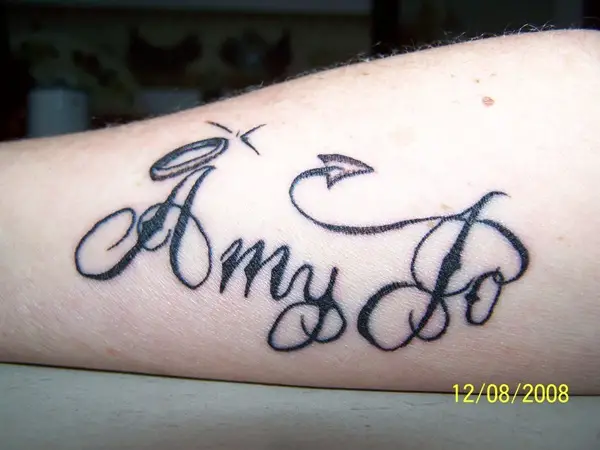 Halo Tattoo Pattern
The black diamond shape with horns coming out on the top makes up an intricately patterned tattoo in black.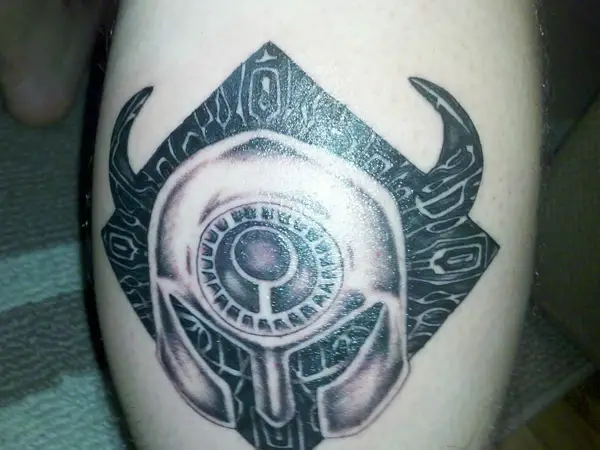 Clash Of The Halo Swords
A pair of swords with intricate designs clash in a spark of blue fire in this stunning tattoo.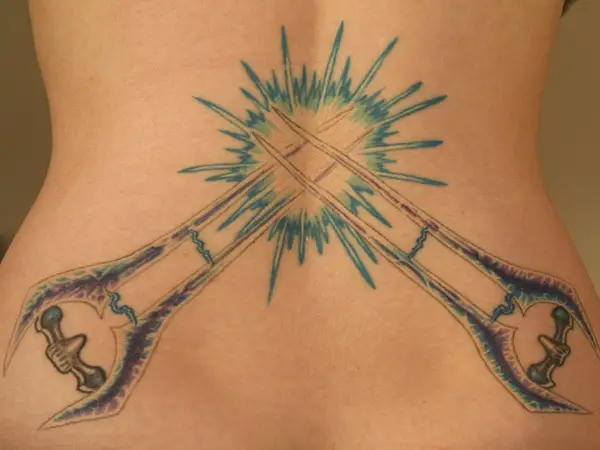 Black Halo Tattoo
This gorgeous circular design with intricate black motifs making up the frame has a stylish empty space at the center of the design.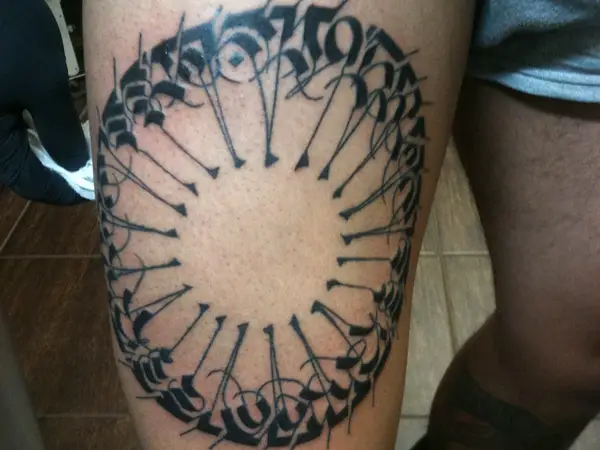 36 Rider Halo Tattoo
The pencil shaded effect gives an artistic look to this upper arm tattoo design showing a fighter holding a gun.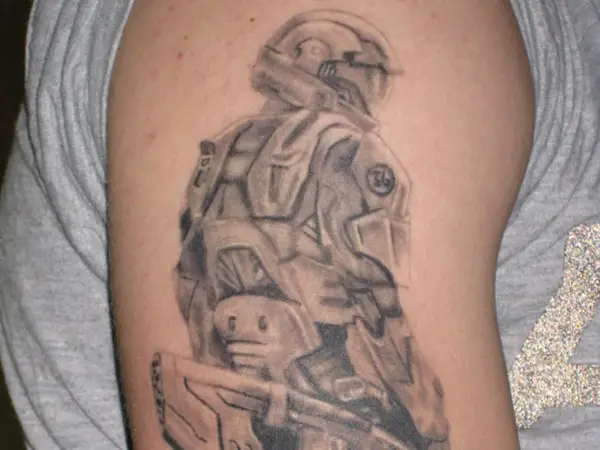 Building On Fire Tattoo
Destruction in full force is the theme of this tattoo showing a tall building caught in a huge fire with billowing smoke and orange flames.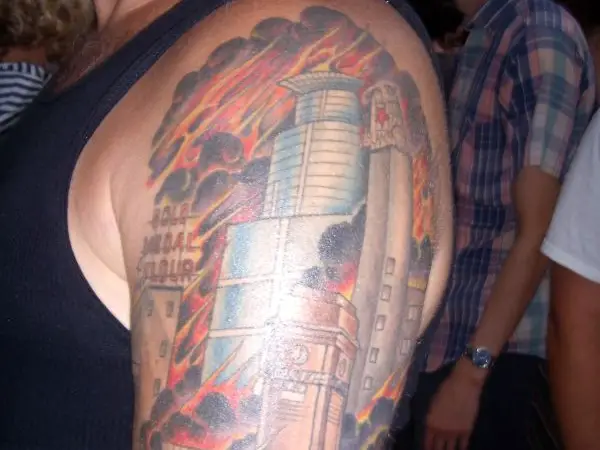 Halo Skull Tattoo Trophy
The deep blue background of the diamond-shaped tattoo goes well with the skull and guns theme pattern.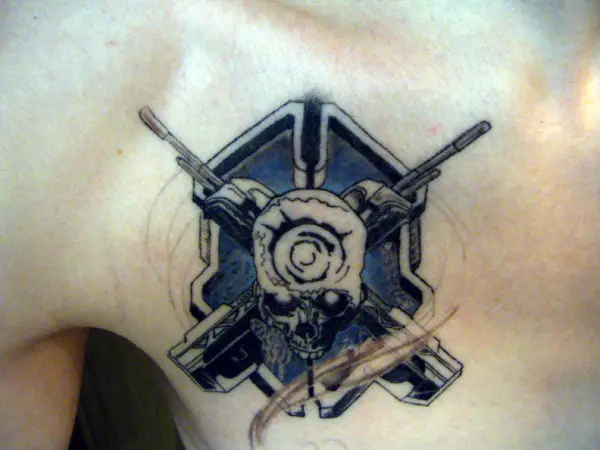 Halo Skull Tattoo Trophy
Halo Chief
The body of this powerful fighter is protected with extra strong armor as he gets ready to fight in this military style tattoo.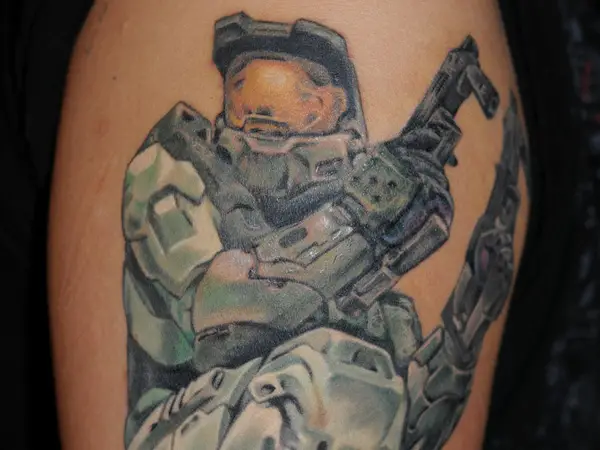 Sinister Skull Tattoo
The diamond-shaped 3D style background looks great with the skull and swords theme pattern with blood motifs adding a sinister look.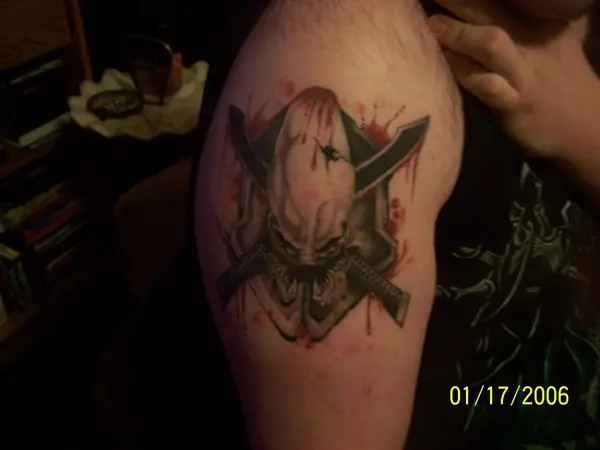 Interesting Motifs
A double lined ring with interesting motifs encloses the crab and other creature designs in this pattern tattoo.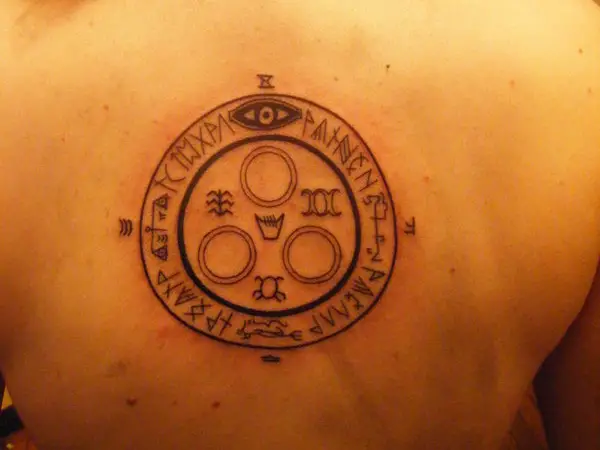 Angel Devil
Inked in patterns of many colors this beautiful tattoo shows the face of a devil with a halo on top.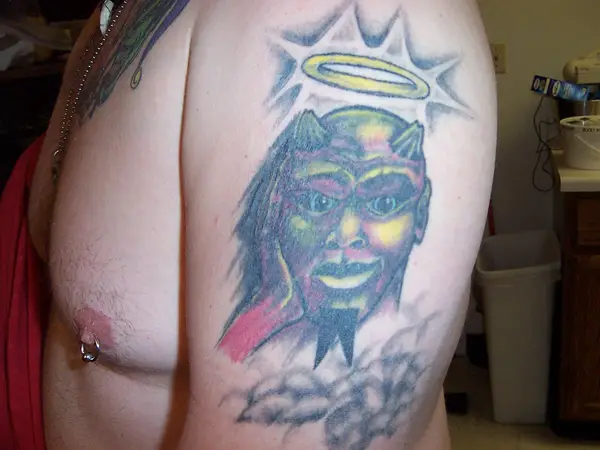 Halo Intricate Tattoo
The large circular shape with intricate patterns and an eagle man shape makes up this symbolic tattoo inked in a single color.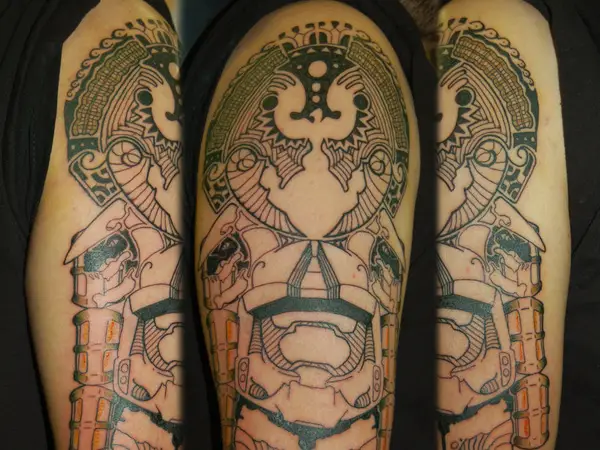 Halo Ship Tattoo
The intricate shape of a serpent intertwines with the form of a stately ship in this amazing lower back tattoo design.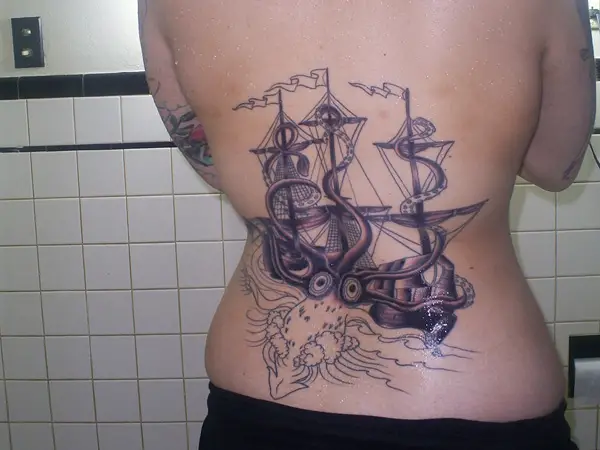 Halo Ship Tattoo
Dying To Live
Check out this large back tattoo inked in flowing black lines saying 'Dying to Live' below the skull and halo design.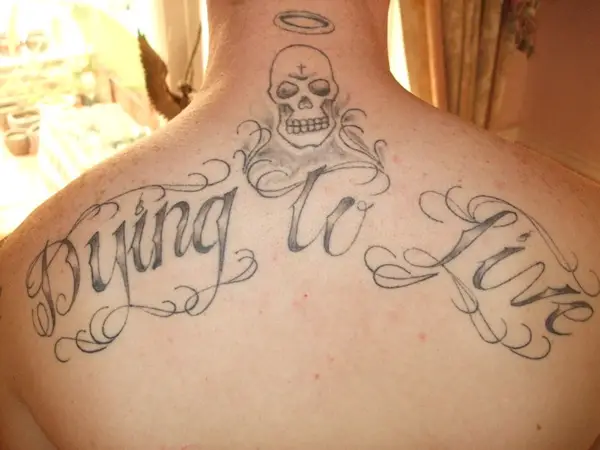 Shield Halo Tattoo
The two sides of a metal shield along with a skull and a cross swords pattern make up this metal theme Halo tattoo.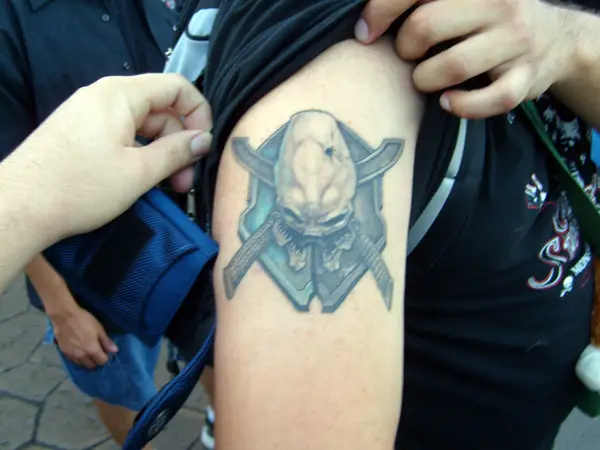 Halo Armory
A pattern of four colored stars along with a large rifle sit together in this horizontal tattoo design on the arm.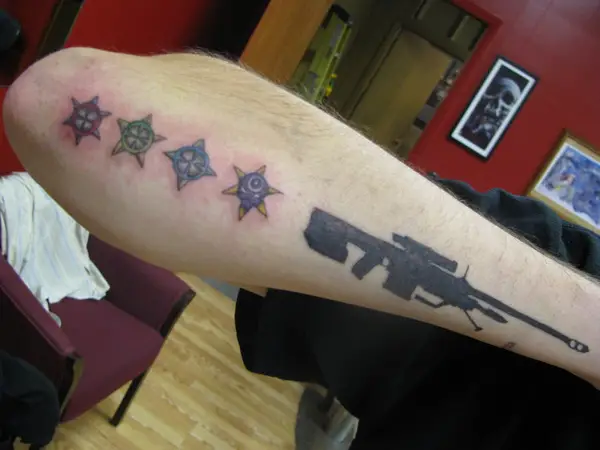 Halo Armory
Halo Shooter Tattoo
This fighter figure is dressed for combat with a gun in his hand in this colorful tattoo design.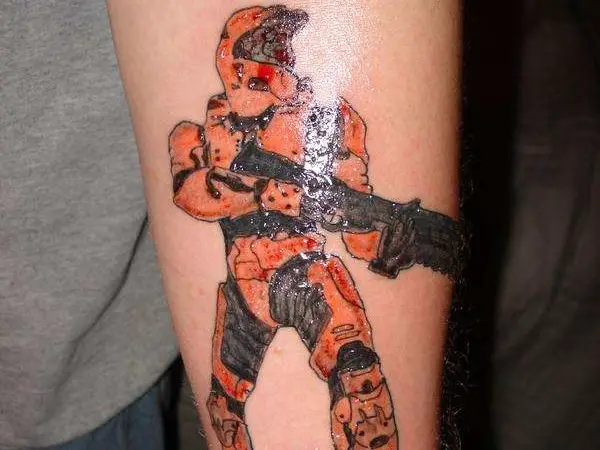 Halo Eagle Tattoo
A raised arm eagle man is styled in broad black strokes in this tribal motif tattoo design.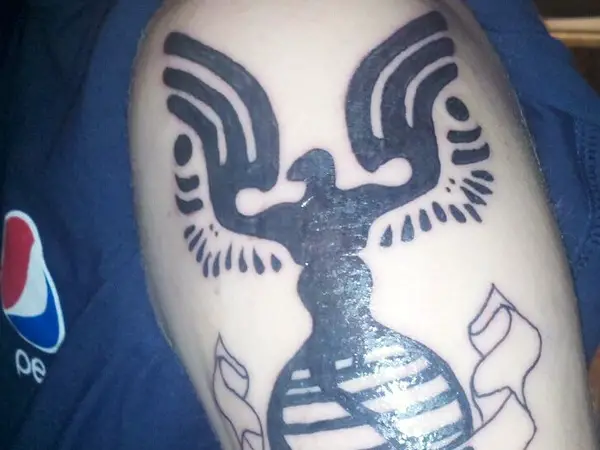 Fire Chief
With the metallic parts intact and solidly gray, this fighter is all set for war with the background of an orange fire roaring behind.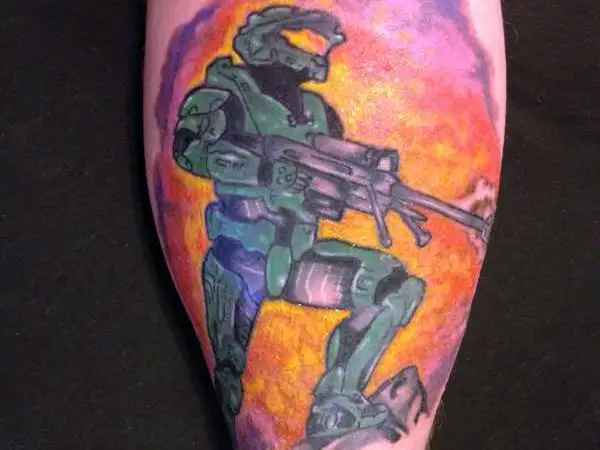 Halo Mirror Tattoo
An ornamental frame in an oval shape makes for a distinctive tattoo idea. Check out the delicately inked rabbit inside the mirror design.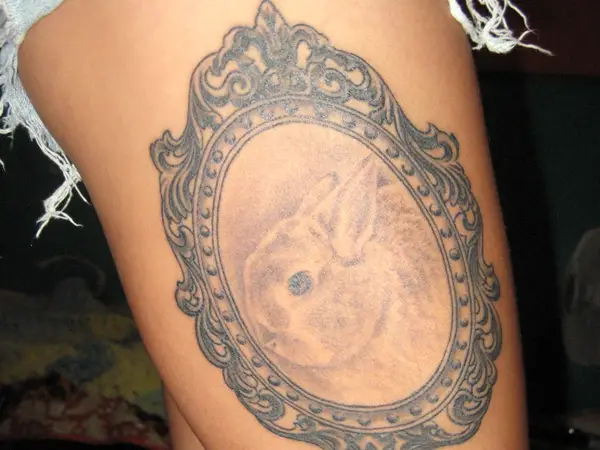 Halo Mirror Tattoo
Cute Angel Halo Tattoo
Dancing crescent moon shapes in many different colors form the background for this cute praying angel with a halo.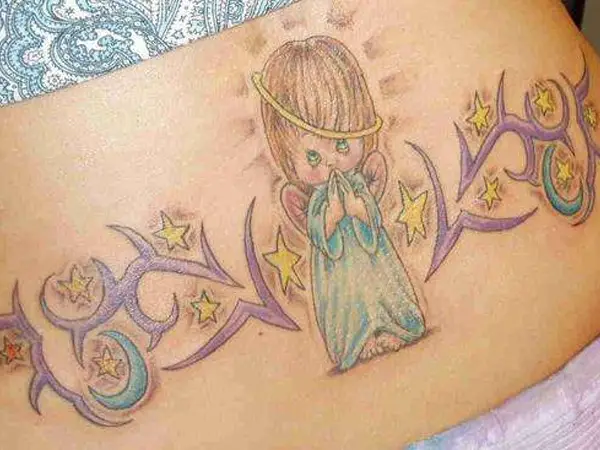 Halo Eye
The pattern of thorns and red lines shape up the awesome eye motif in this art tattoo design.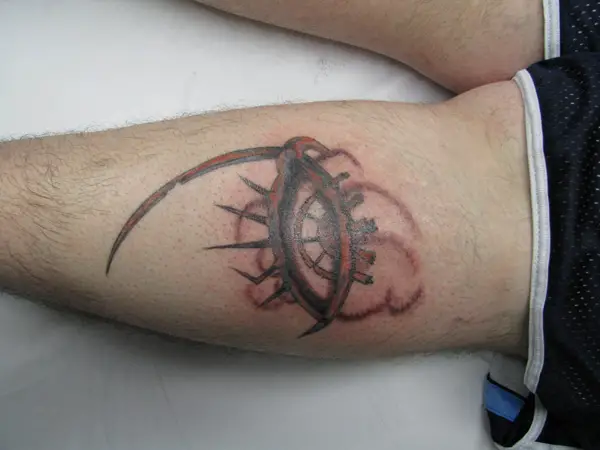 Halo Hearts
Check out these heart angel and heart devil motif tattoos that say, opposites attract.