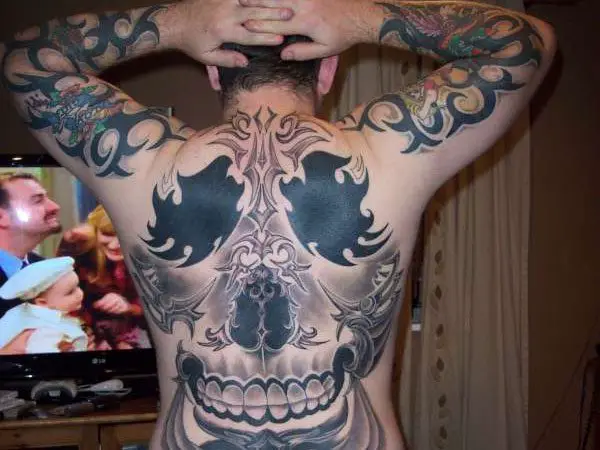 Tattoos can be displayed on any body part. It entirely depends on the choice of the tattoo wearer. Since, people have different tastes and likes, the tattoos are also carved in consonance with their desires and wants. Some like to keep it small and simple like the tattoos engraved behind the ears or on the feet or collar-bone. There is also a considerable chunk belonging to the flashy and flaunting types who believe that the larger it is, better it looks. This very chunk is interested in full body tattoos. In fact, they can be called true tattoo lovers because they devote most of their skin space for the art form.
Full body tattoos do not necessarily mean that the whole body has been carved with images and motifs. At times, it is just the torso and hands that are inked. Similarly, the back is also a favored place. People get various forms and motifs on their bodies in the form of full body tattoos that range from being beautiful to intriguing. The variety is quite large and colorful. Get a glimpse of how these spread out tattoo pieces look like through these 30 full body tattoos pictured here.
Terrifying
An amazing piece of tribal art created on hands and back that looks like the face of a demon.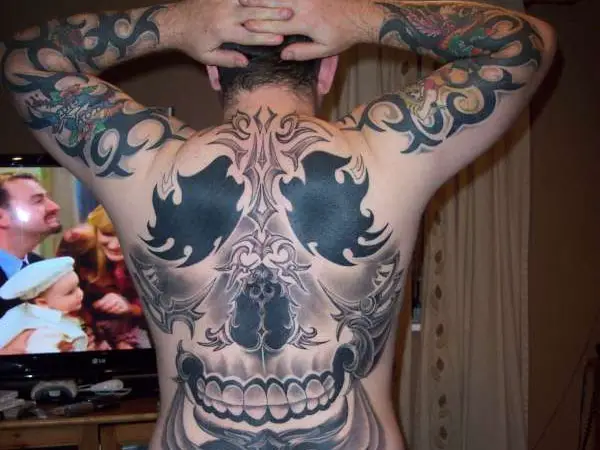 Full Body Fairytale Tattoo
A sweet, animated tattoo piece showing a fairy, clowns and princes that amuses and excites.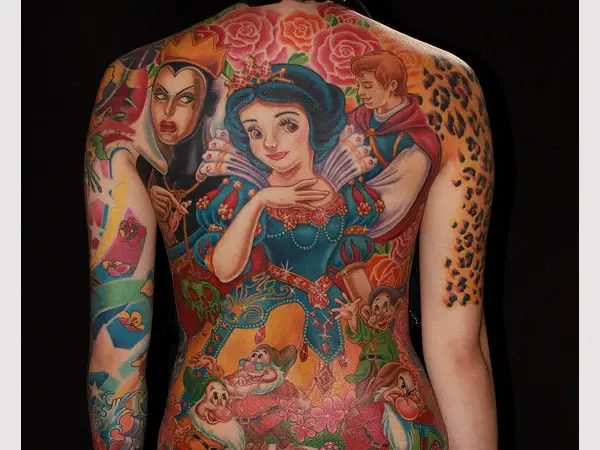 Dark Desires
This black and white full body tattoo with a large devil mask in center and other intriguing faces points to the evil aspects of nature.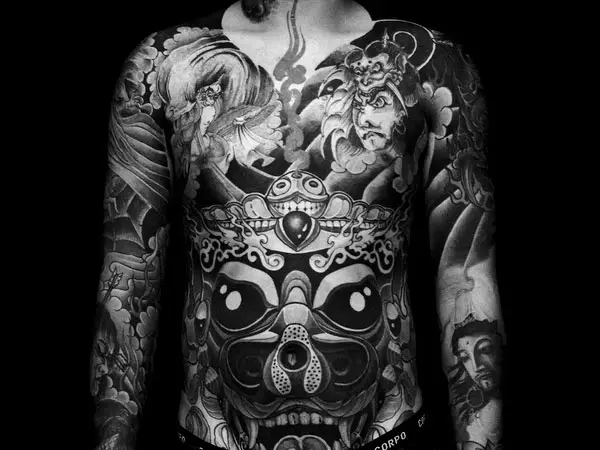 Spiritual Horizon
A full body tattoo with spiritual overtones bearing the image of mother Mary holding a candle in her hands.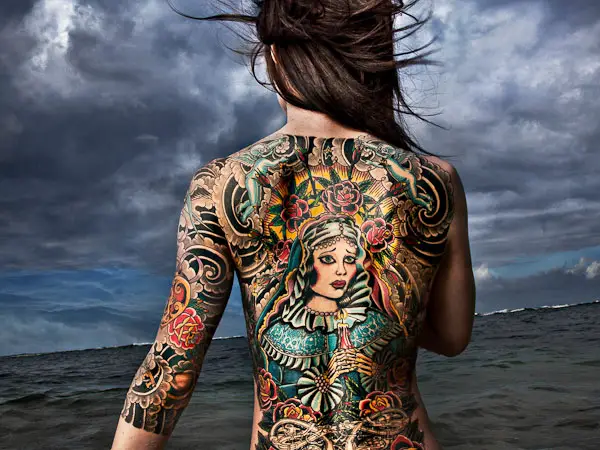 Full Body Creepy Tattoo
The gothic form of tattoo art exhibiting ghastly images is quite popular as full body tattoos.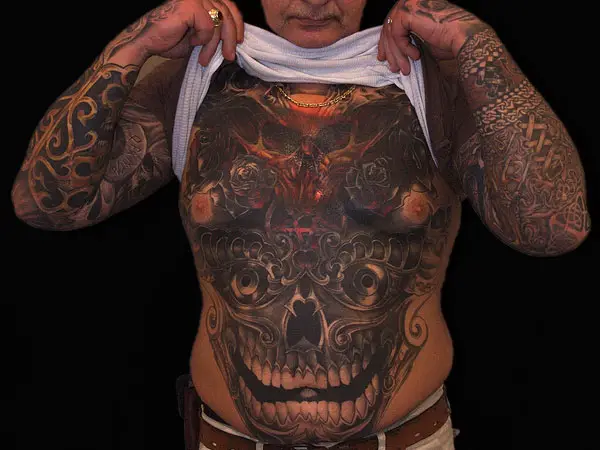 Full Frontal
Torso and hands splattered with varied images like flags, stars, etc. carved in black ink creating a cluttered look.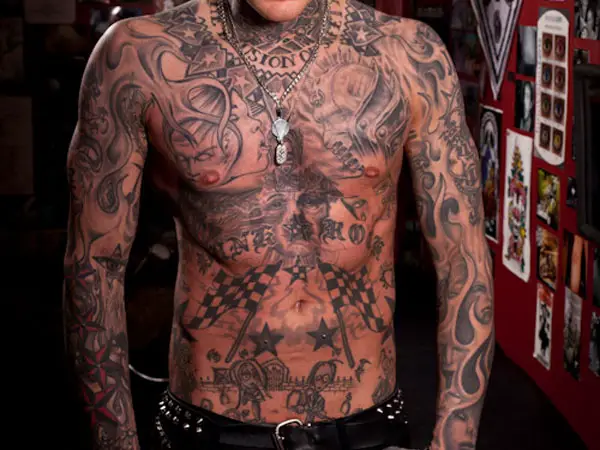 End Of The Trail
Inked on back this black and white tattoo showing a warrior with fallen face riding on horse signifies defeat.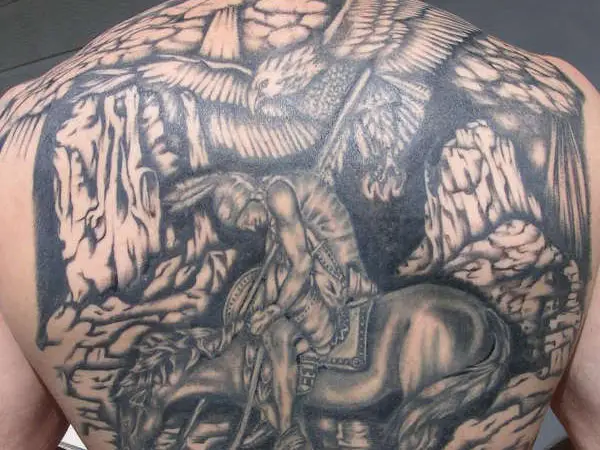 Photomontage
Whole torso and hands painted with blue ink creating an amusing piece of tattoo art in a collage form having varied symbols, lettering and images.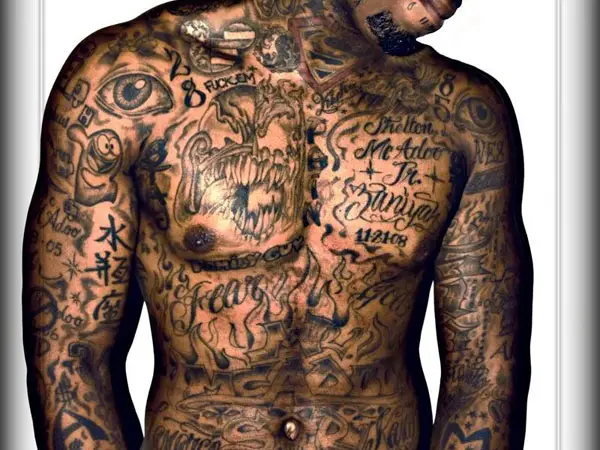 Large Dragon Tattoo
A ferocious dragon with body coiled around and sharp nails waiting to bite into the flesh of its victim creates a fearsome look.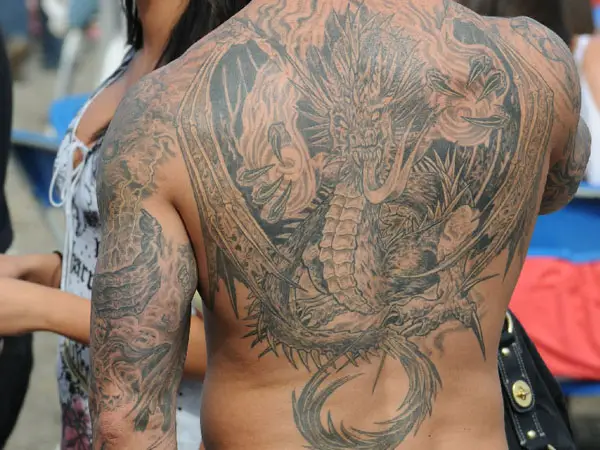 Imbroglio
Get lost in the maze of this floral and flames pattern inked on front in black and white as full body tattoo.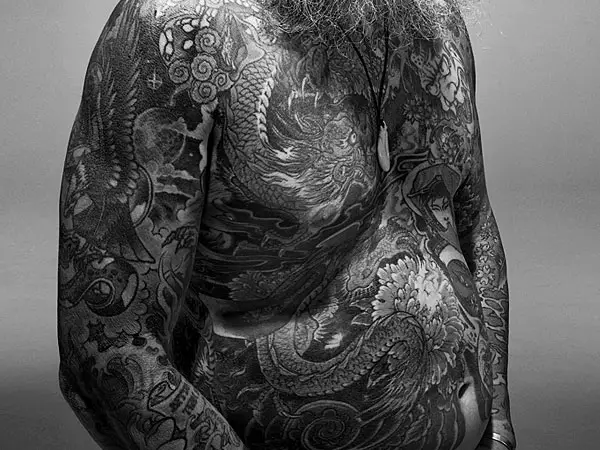 Gothic Dragon
A full body tattoo piece exhibiting a roaring dragon that looks as if it will burn everyone in its flames.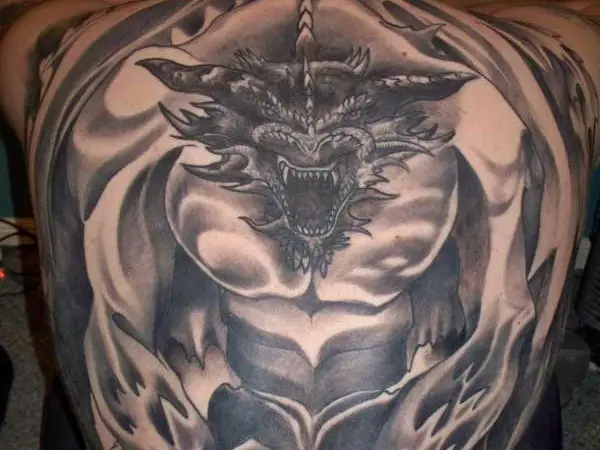 Raging Devil
This tattoo piece depicts a story of the war between the devil and the savior prince.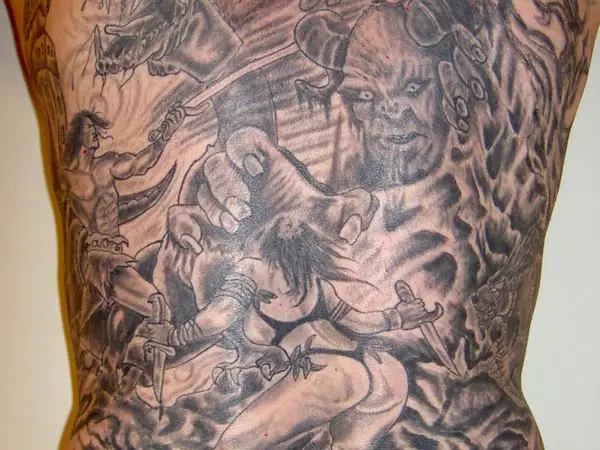 Innovative
This one is a nice piece in colorful floral and wings motif created to look like a shirt.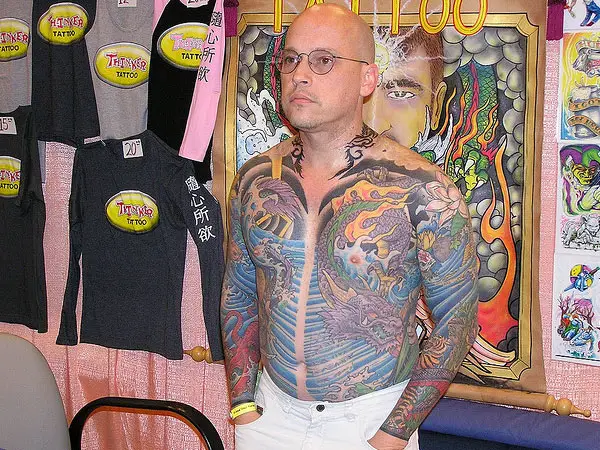 Cool Variety
The girl wearing colorful skulls, flowers, stars and dices on her hands and chest resembles a moving piece of imageries.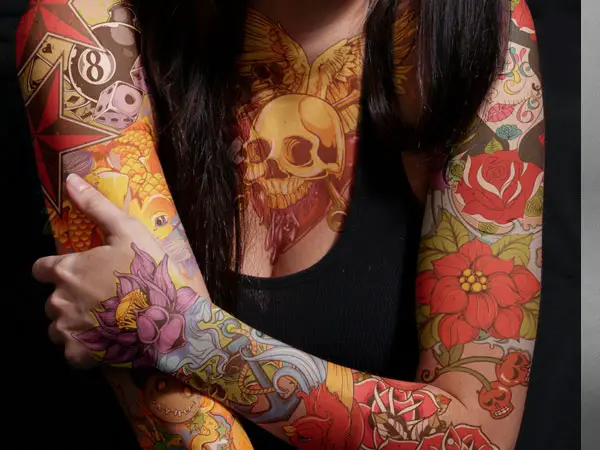 Creativity Of The Imagination
Tattoo Lovers
The tattoo loving couple standing hand in hand with their backs inked with colorful and vibrant tattoo designs.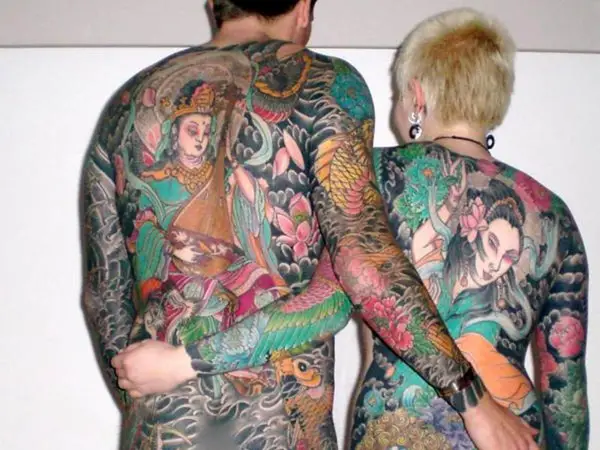 Full Body Buddhist Tattoo
Lord Buddha inked in green and surrounded by floral pattern on back oozes calm and composure.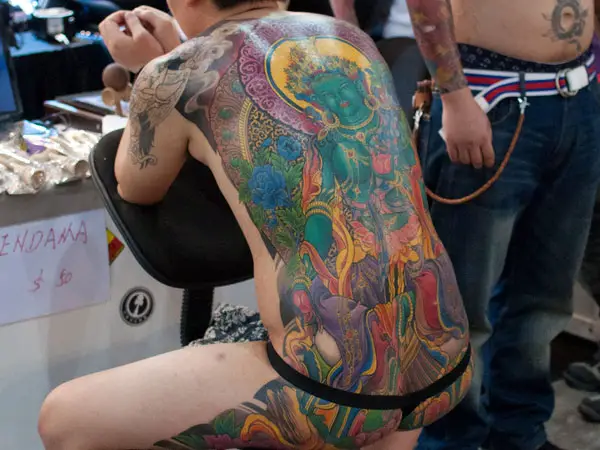 Listen To Me
A fearsome warrior with sword in his hand instructing his followers created in green colorful design on the back.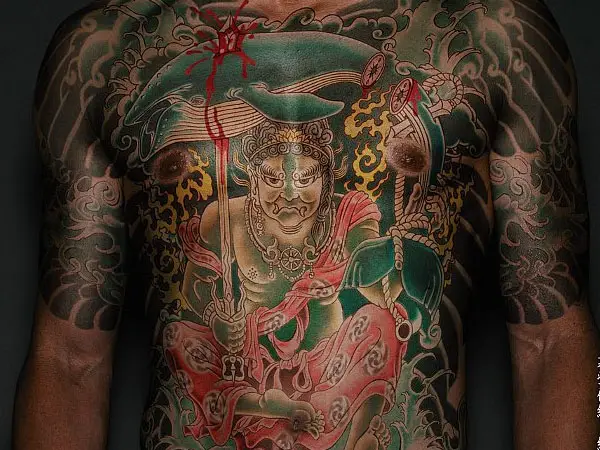 Japan Full Back Baku
The dream devouring supernatural creature which has roots in the Japanese folklore and art created on back in pink and sky blue.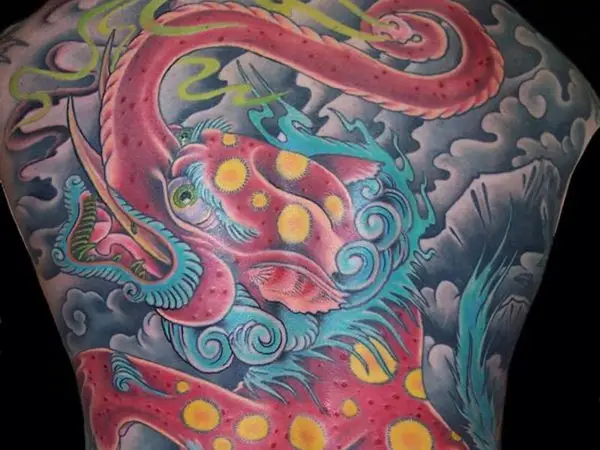 Full Body Cover Tattoo
A full body tattoo piece in its complete look is visible on the body of this man.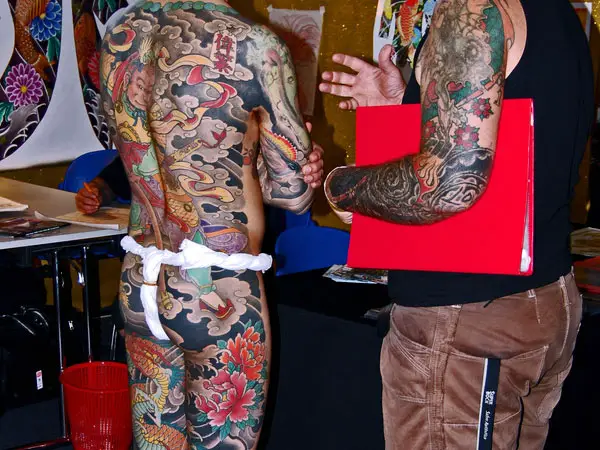 Japanese Full Body Cover Tattoo
Eternal Love
Awesome piece created on back in memory of beloved showing the face of a girl with half-closed eyes lost in thoughts.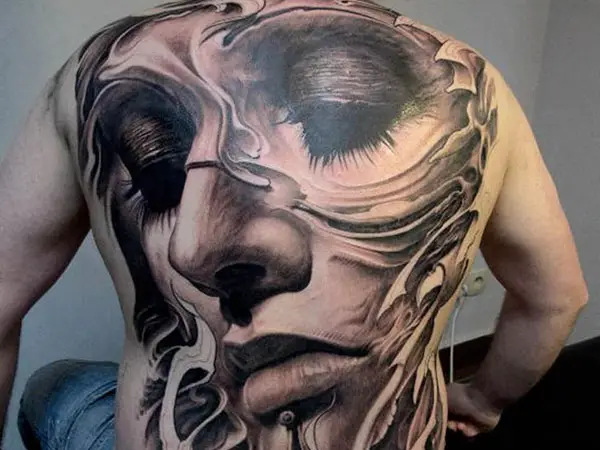 Flora Fauna
Colorful flowers and frogs covering the back produce a vivid image of river side vegetation.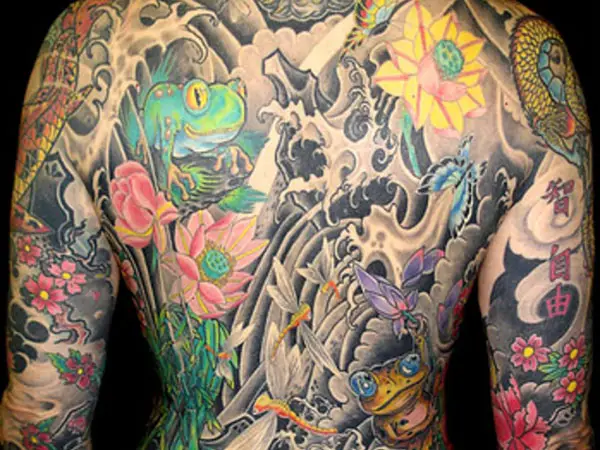 Solemn
This black and white tattoo piece with wings pattern carved on back has an elegant and somber look.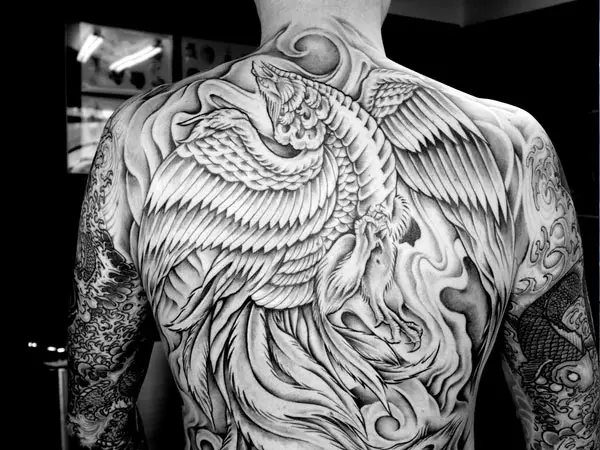 Marvellous Tattoo
Pieta, the world famous creation of Michelangelo always induces awe in the onlookers.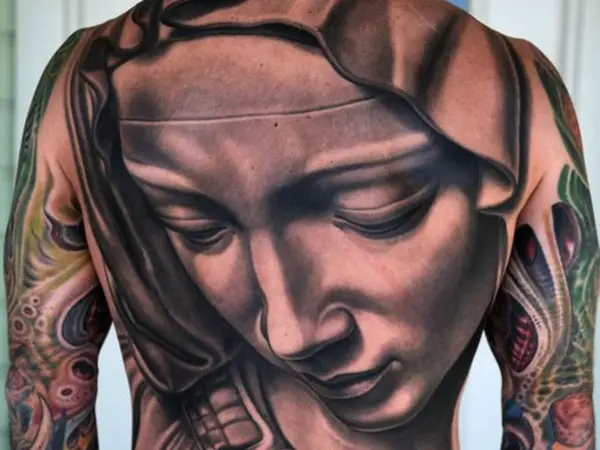 Colorful And Vibrant
The combination of yellow and red in the form of flowers, masks and wings makes for an amazing tattoo piece.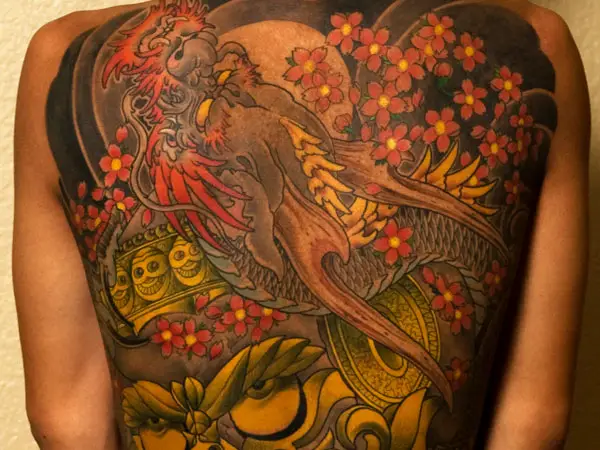 Gladiator Tattoo
The gladiator seeking his revenge to get back his Roman empire finds an expression on the back.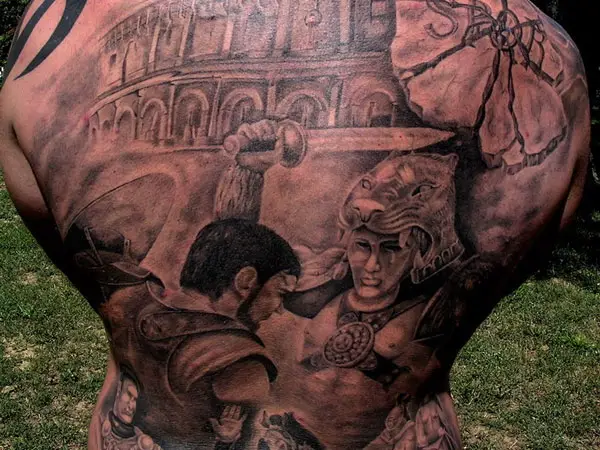 Yakuza Tattoo
Tattoo carved on back showing a member of the Japanese criminal group along with a fish and floral pattern.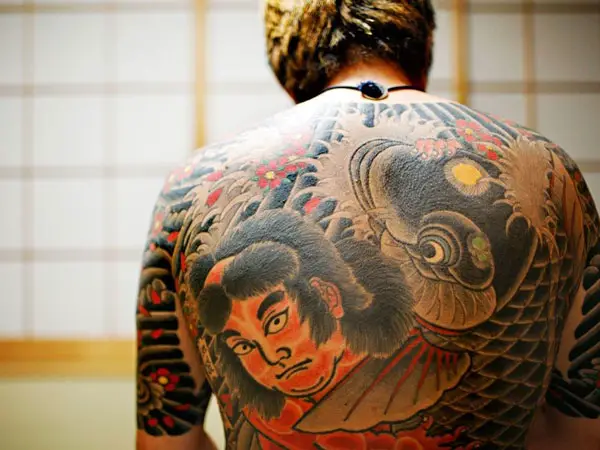 Simply Stunning
This tattoo loving lady has her thighs, legs, ribs and shoulder carved with a fairy image and flowers.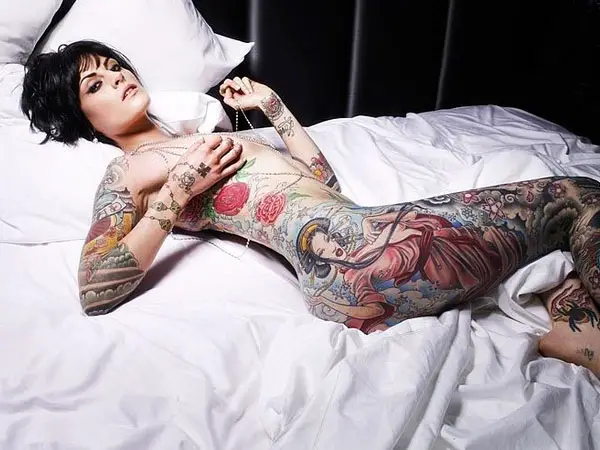 Samoan Full Body Tattoo
It's a Marquesan tattoo, the guy on the photo is Marquesan tattooist Aki Tini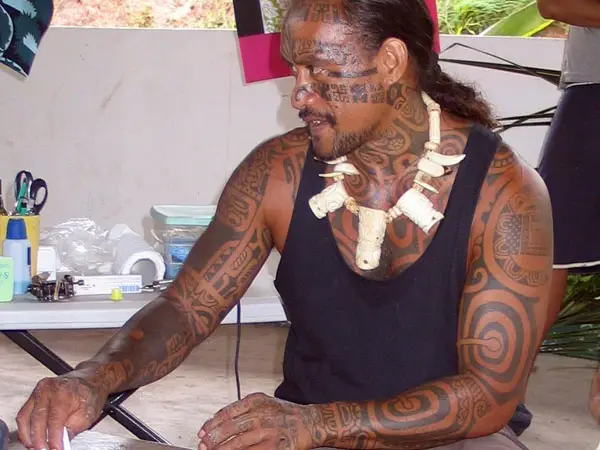 Marquesan Tattoo On Full Body
Devotion to gods finds an expression through the Marquesan tattoo engraved on back.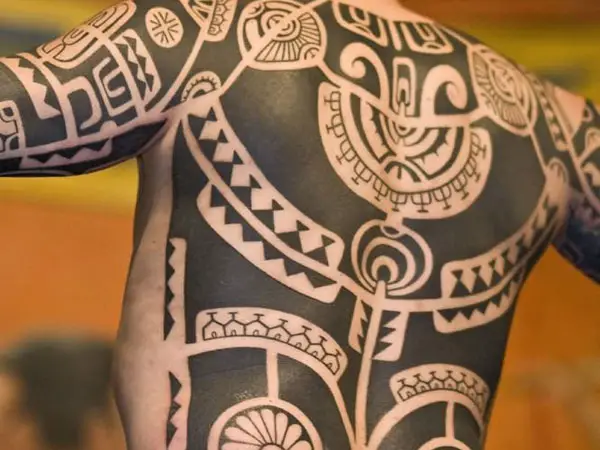 Aztec Tattoo On Full Body
In The Arena
The two bald look alike about to take on each other in a fight give out terrifying looks.