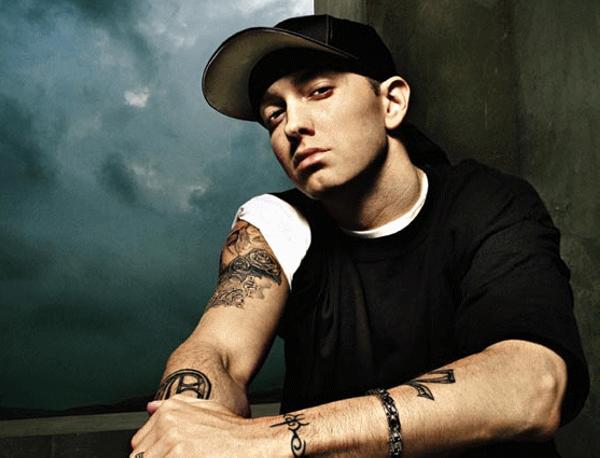 Eminem, the first white rapper, is known for the tattoos he wears on his body parts. The man who has many chart buster songs to his credit is all for tattoos. He could have easily qualified as the brand ambassador of any tattoo making artist. The Eminem tattoos, a reference to the art work he has put on his body, especially the arms, make for a collage of stories. Each tattoo has an incident related to it. All together, he has eleven tattoos on his body out of which six sit on the right arm and four on the left. One tattoo has been carved on his stomach.
The tattoo man loves to wear his emotions on his sleeves. Some of his tattoos are a mark of love and respect which includes the RIP Ronnie tattoo, Proof Tattoo and the one he got inked especially for his daughter by replacing his own name. Other tattoos were created in a fit of despair and anger, including the one on stomach which says "Rot in Pieces". This was done after he had an altercation with his wife. Here we bring for you a compilation all the tattoos with Eminem in different poses covered by 30 images.
Eminem And His Tattoos
Eminem with all his tattoos inked on both the hands poses for camera in style.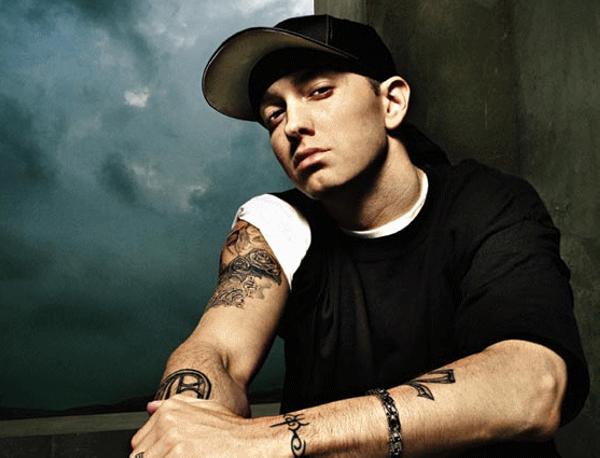 My Tattoos
Eminem flaunts his tattoos in style and each of them has a story behind it.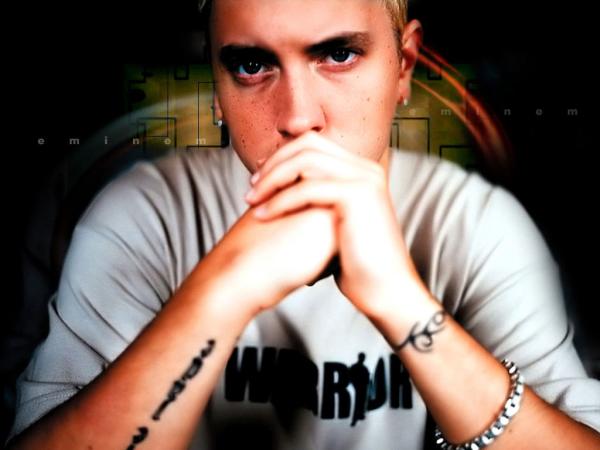 Eminem Popular Pix
Ronnie RIP
The tattoo carved in memory of his uncle Ronnie who introduced him to hip-hop is distinctly visible on his upper arm.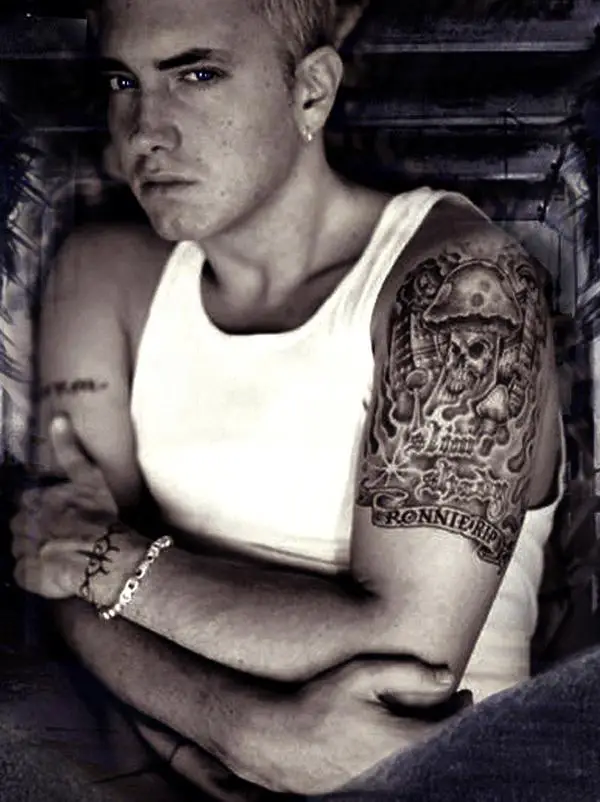 Eminem Addresses
Eminem speaking to the media waves his hands that clearly shows the tattoo he wears for his daughter.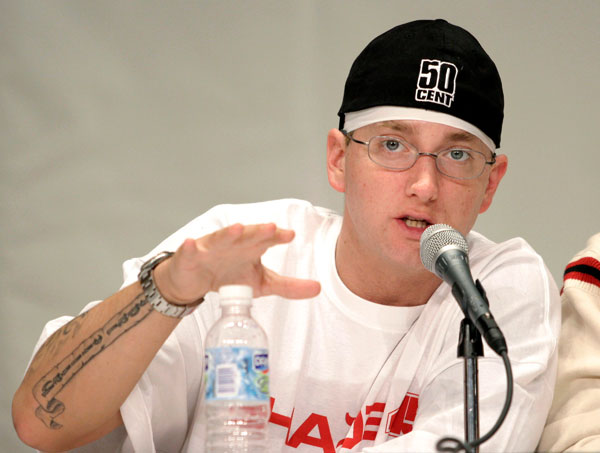 Formidable Eminem
Eminem in a crisp formal suit wearing the tattoo as a tribute to his group D12 looks intimidating.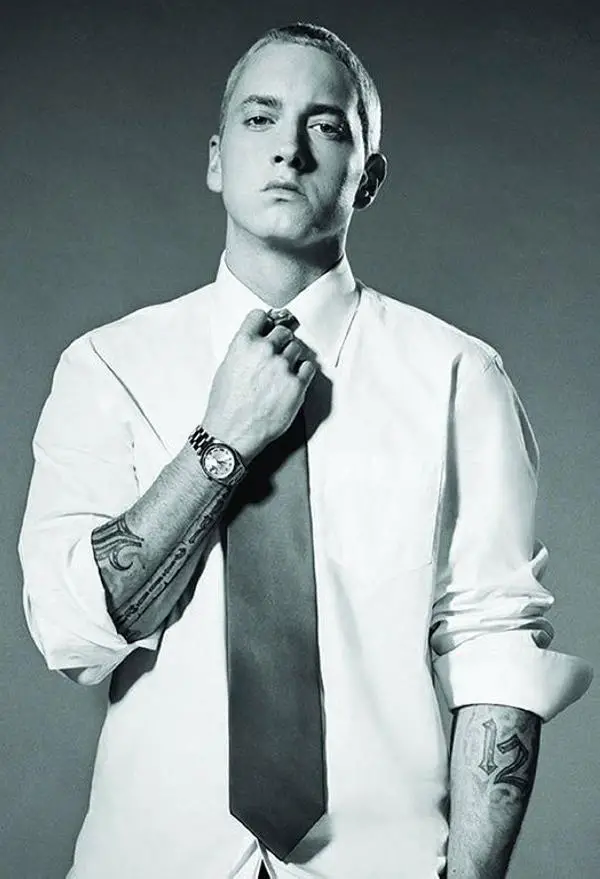 Tribal Band
The tribal tattoo inked around Eminem's wrist was a consequence of his getting drunk.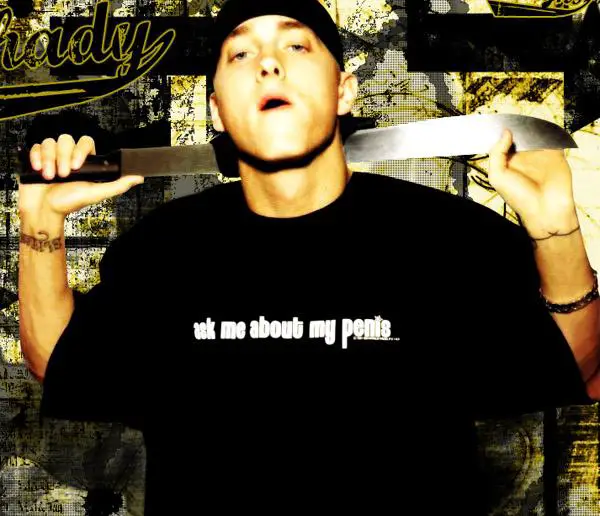 Eminem Arm Tattoo
This tattoo is for his daughter Hallie Jade for which he got the inspiration from his song "97 Bonnie & Clyde".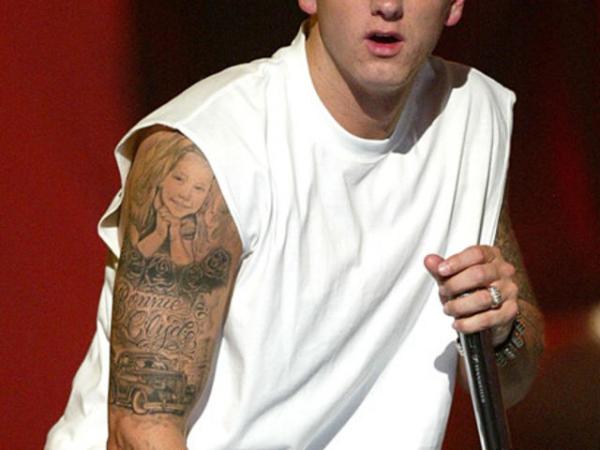 Eminem Arm Tattoo
Crazy Tattoos
The left arm of Eminem has two tattoos, one after he got drunk and another after he had a fight with his wife Kim.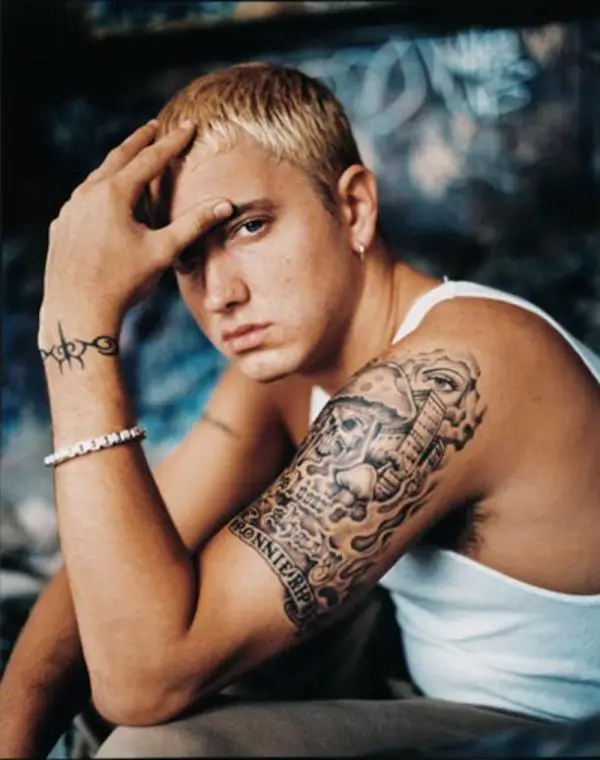 Uncle's Tattoo
Thanks to Ronnie uncle, who graces the top on the right arm, otherwise we would not have seen such a brilliant rapper.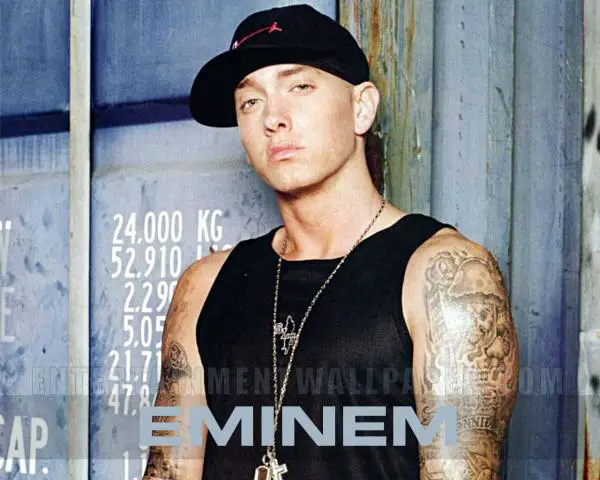 Cross Fingers
The rebellious rapper keeps his fingers crossed about the future that is yet to unfold and invest him with more tattoos.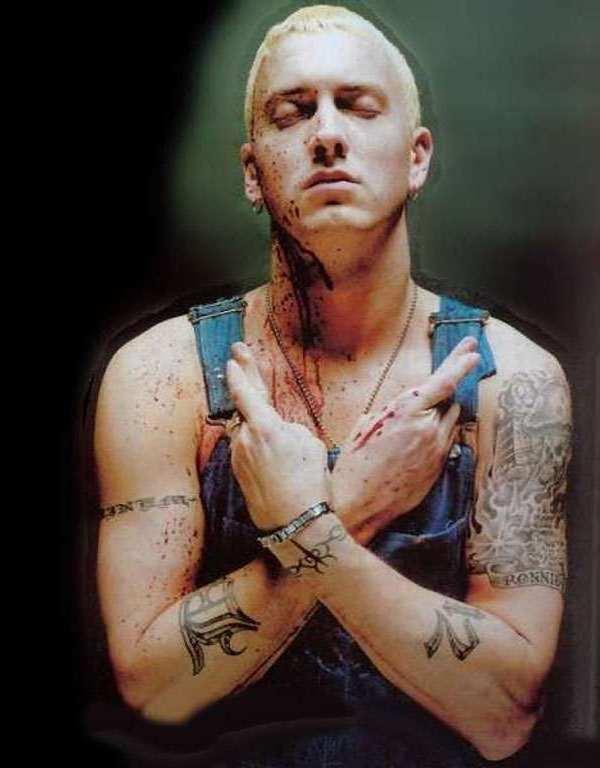 Eminem On Fence
The dirty Dozen group, D12, placed on both hands with the tribal bracelet looks fine in this pose.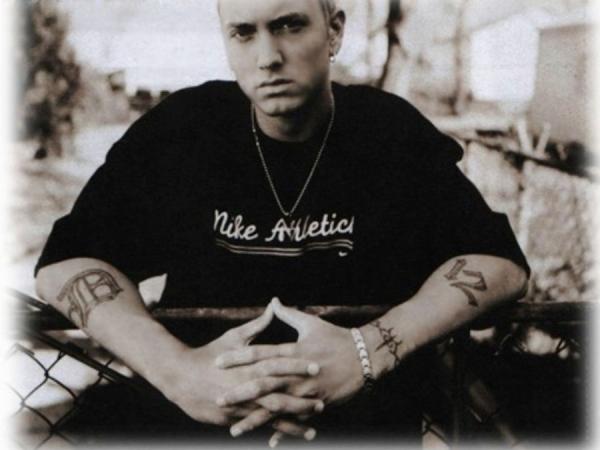 Eminem On Fence
Tattoo Man
Looking bored, Eminem poses for a close up pose and his tattoos are visible here too.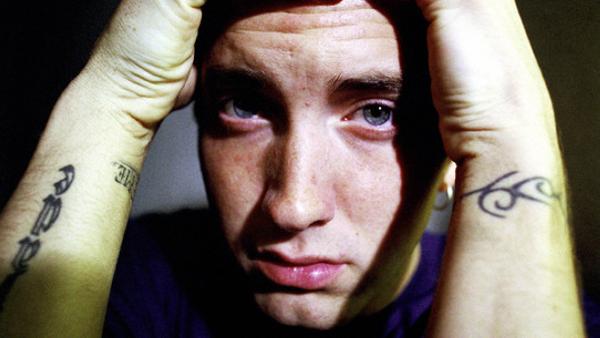 Eminem In Black
The first white rapper looks calm and composed in this pose wearing a black T-shirt complmenting his array of dark tattoos.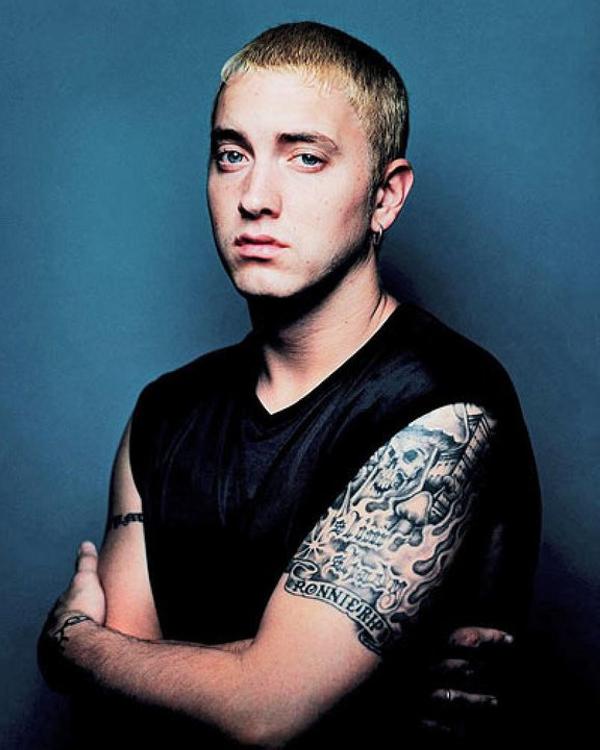 Tattoos Galore
Eminem displaying his various tattoos each related to an interesting anecdote.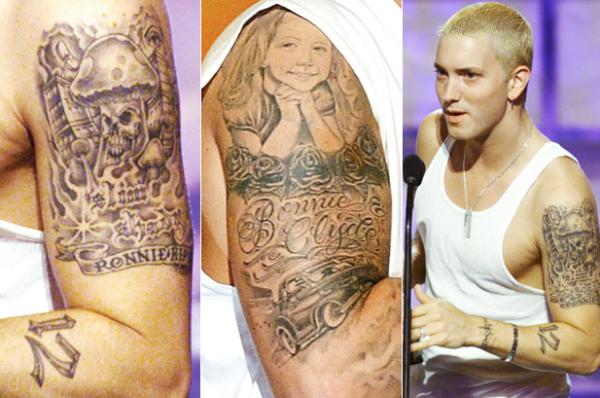 Love You Friend
The Proof tattoo is in remembrance of his friend who was shot dead on April 11, 2006.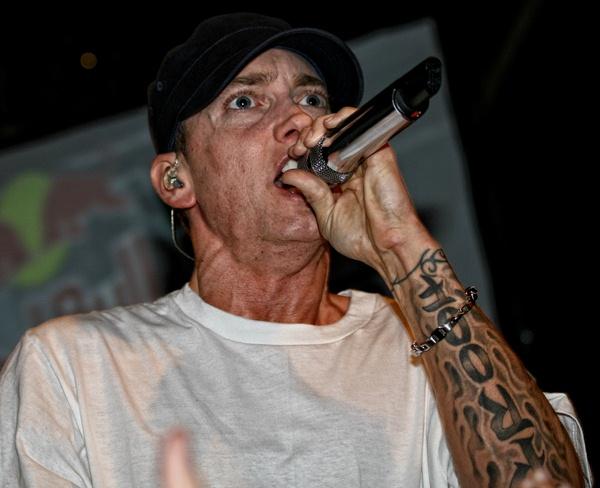 Eminem's Proof Tattoo
Eminem flashes his Proof Tattoo in memory of his childhood friend and group mate whose real name was De Shaun Dupree Holton.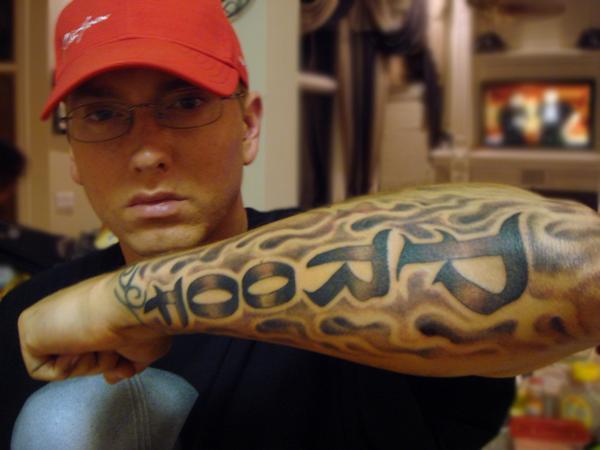 A Positive Eminem
Looking sober and simple in a white T-shirt, Eminem has a pleasant aura around him.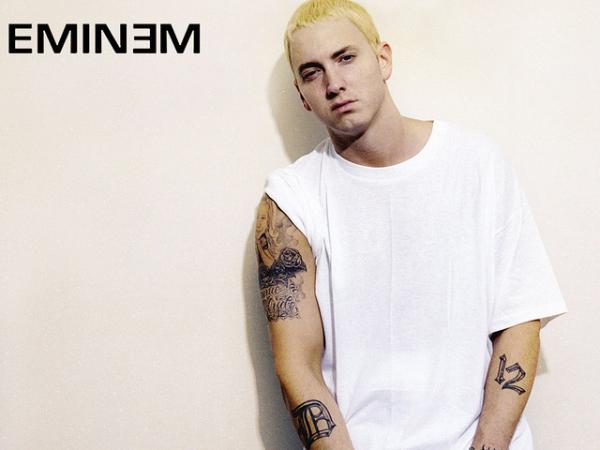 Old Eminem Picture
A picture from the olden days of Eminem when he was not so popular and in troubles.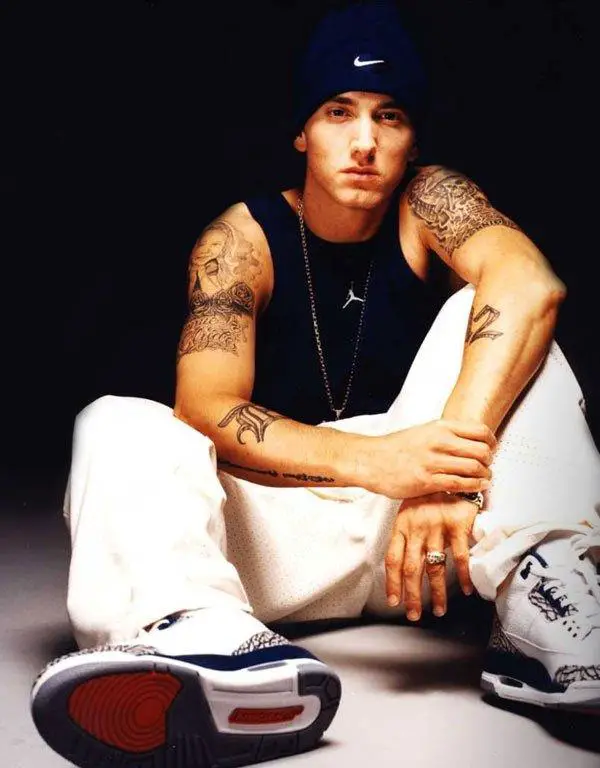 Old Eminem Picture
Relapse Or Recovery
The monumental album Relapse was like a second life as Eminem had released it after a five-year hiatus.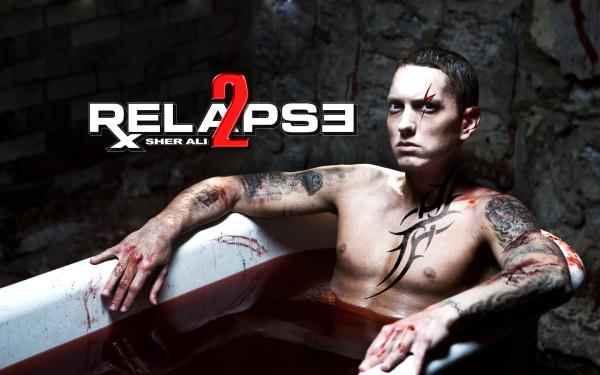 Cool Wallpaper
Buddies Together
Eminem, who had Proof as a hype man in his group, was very close to his childhood friend.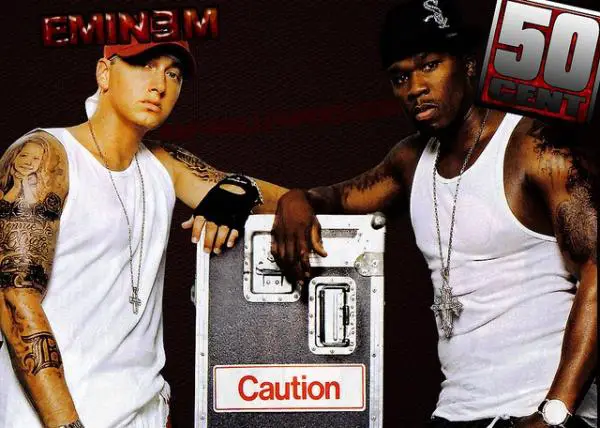 Eminem And Rihana
Two rock stars, each great in his own way, pose together for camera.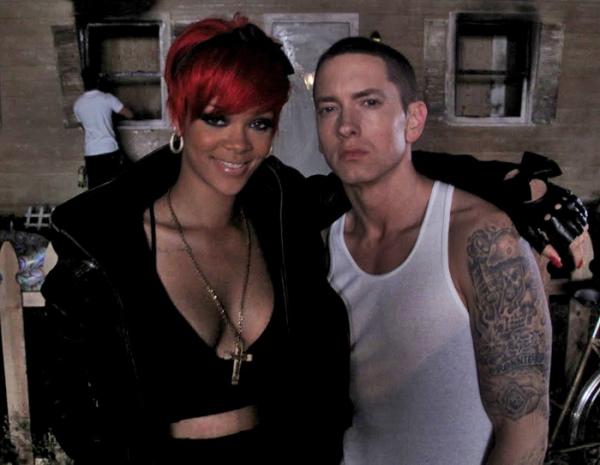 What Next
Eminem sits in silence pondering over his plans.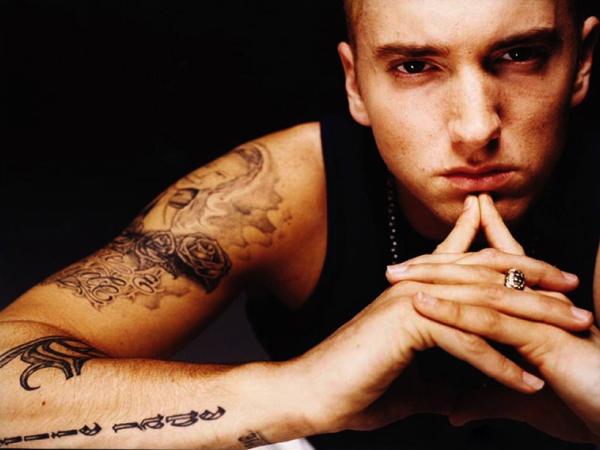 Eminem Thinking
My Dear Daughter
Eminem's daughter means a lot to him as he replaced his own name with the tattoo bearing her image.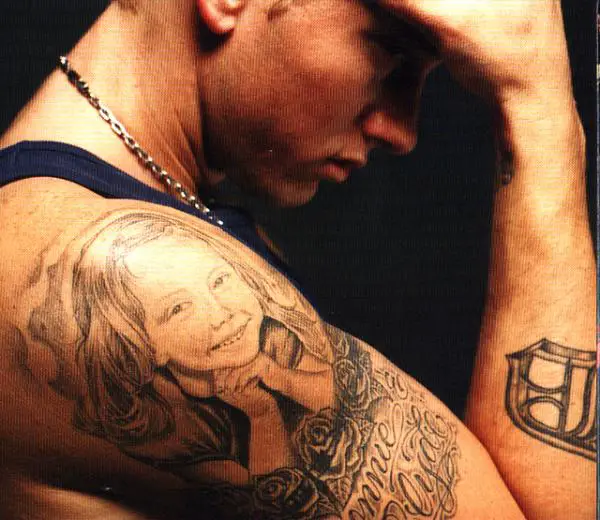 Eminem Photoshoot
A creepy photograph of Eminem, a reference to the low phase in his life when he tried committing suicide.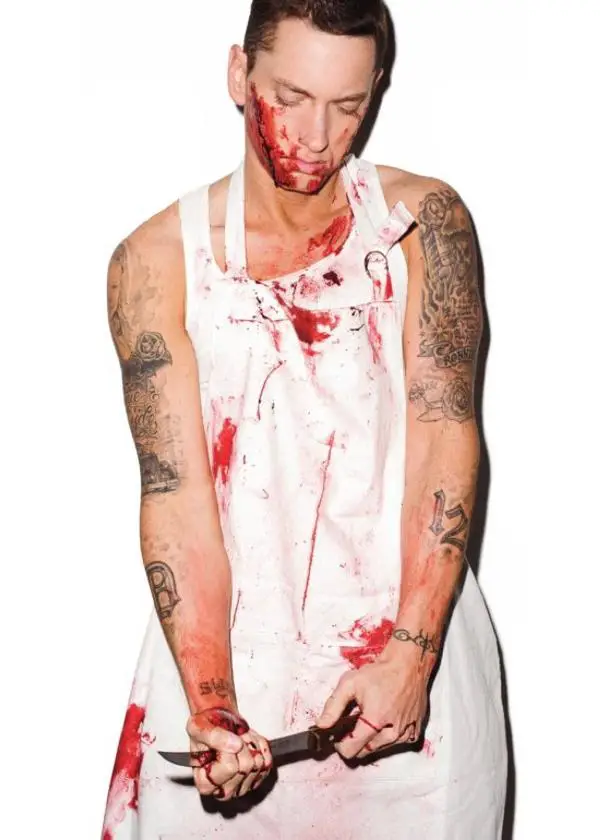 Eminem Rocks
The hugely popular rock star sits with a mike thinking about what to say next.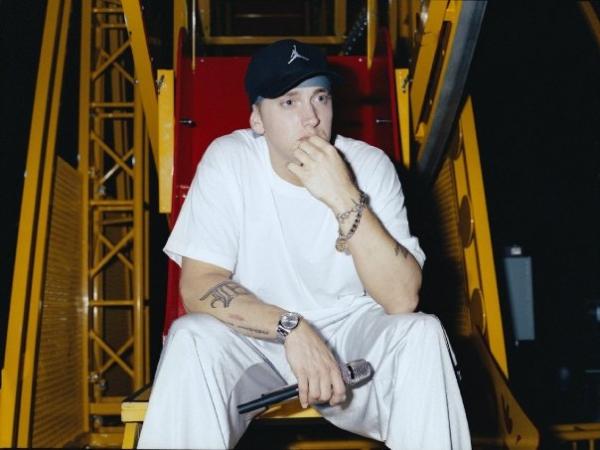 Eminem Wallpaper
Eminem with folded hands and looking in anticipation makes for a nice picture.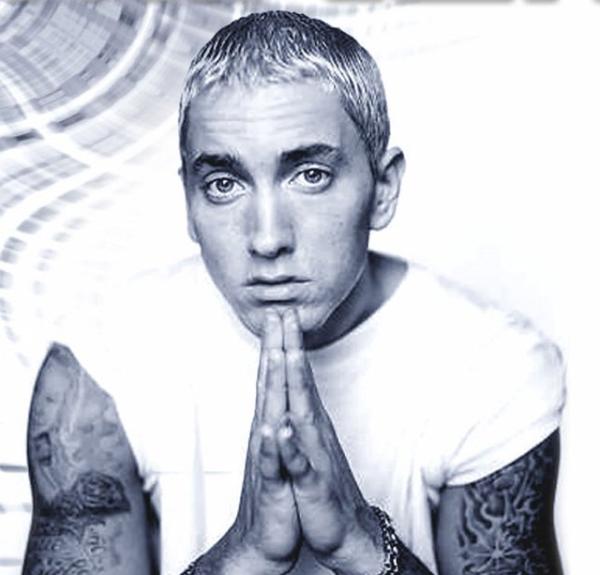 Eminem Wallpaper
Body Builder
Eminem stands up with a daring look in his eyes like a body builder, showing his torso.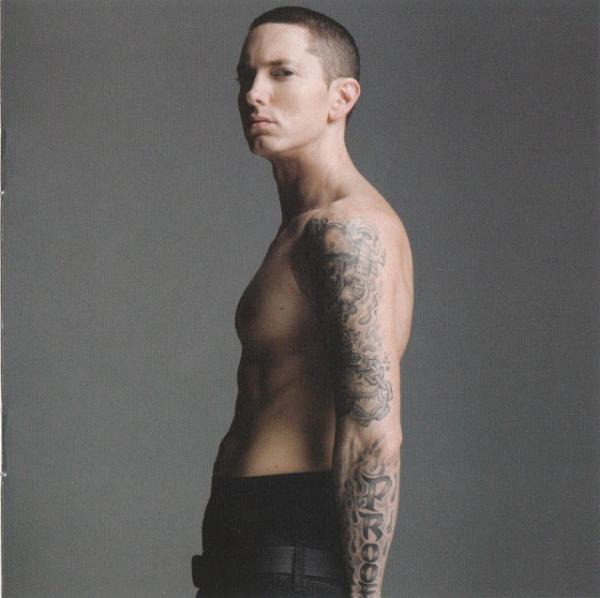 Cool Eminem
Eminem in a stylish pose looks at the camera.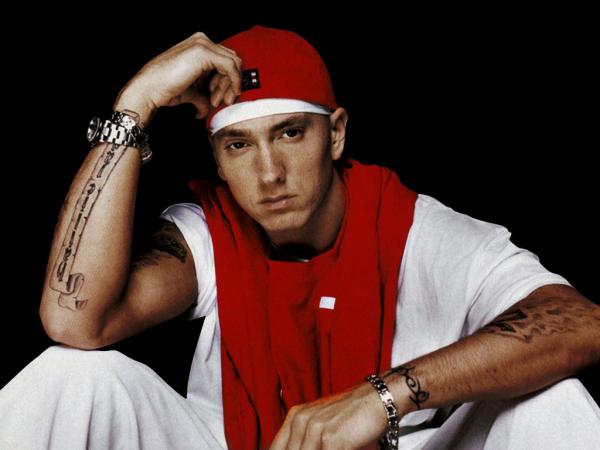 Popular Eminem Pix
Eminem Sings
The drug abuse took its toll on the rapper as is clearly visible in his hand with popped up veins.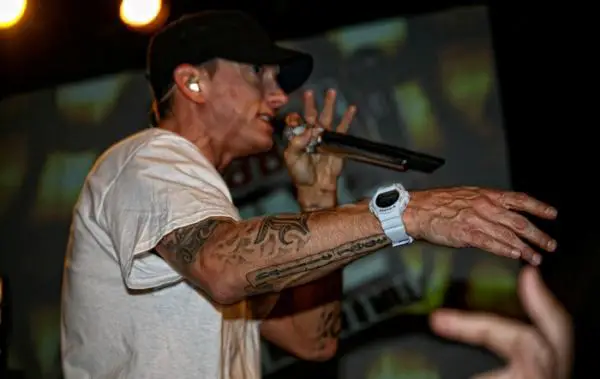 Eminem On Cover
Eminem with his full body tattoo in display poses for the cover of a magazine.