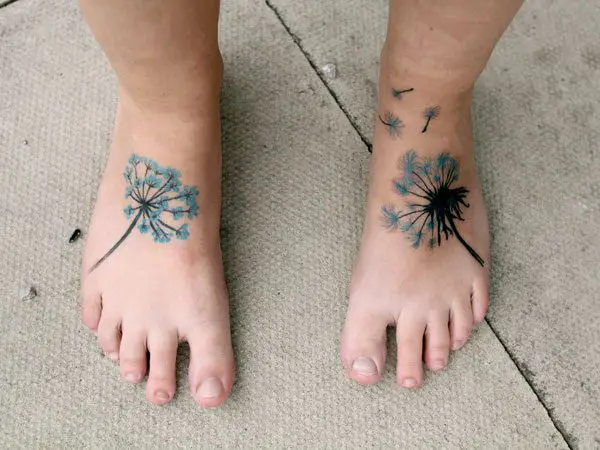 Tale after tale, whenever there is a mention of time flying you, will usually get to hear about dandelions. A flower associated with flying time, dandelions have a lot of meaning as a tattoo design. They express a love of freedom and the wish to rise above the odds of life in a shining, positive manner. When you look at the petals flying away from a dandelion on the breeze your mind would also want to soar, much like birds. Dandelion petals are the nearest one can get to flying without wings. This is why the dandelion tattoo collection is a powerful and popular tattoo symbol.
The circular shape of the flower with the long stem makes it a bold design for a tattoo. A single color dandelion looks great with delicate shades that bring out its beauty. You can also go for a touch of color like pink, or a white highlight to make the flower design stand out. You can get the petals to make a fine horizontal design on your back, or have the design inked vertically on your leg or arm.
Combine the Dandelion Tattoo design with your favorite quote on flying, adventure, or freedom, and you have got yourself a really cool piece of body art.
If you like this article, you might be interested in some of our other articles on Hand Tattoos, Tattoo Ideas, Free Tattoo Pictures and Awesome Tattoos.
Blue Dreams
Done in delicate blue with a strong contrast in black ink, this is a colorful dandelion foot tattoo.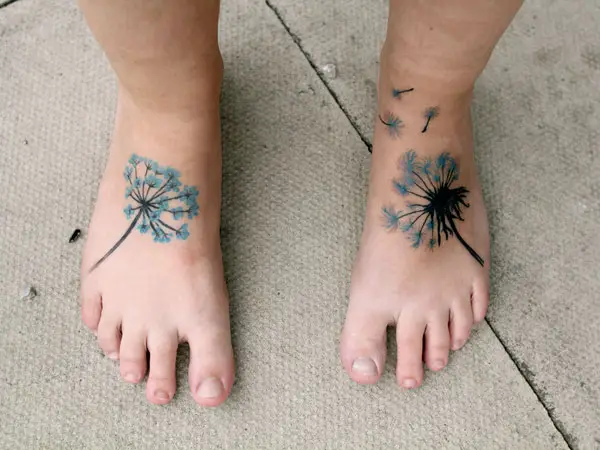 Full And Half
Not one but two beautiful dandelions make up this tattoo. The full flower and the one with petals flying contrast each other in the single color design.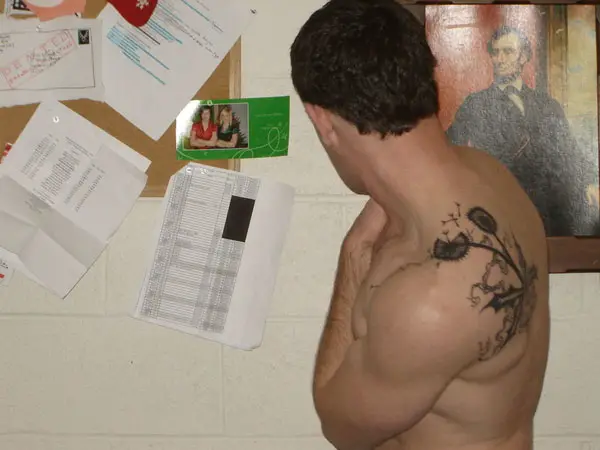 My Dandelion
The petals in this dandelion tattoo are done with brief straight lines, adding to the geometric look of the design.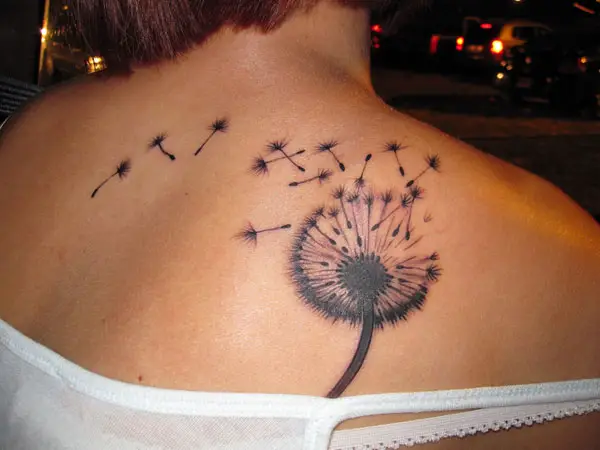 Back Dandelion Tattoo
With the petals flying off in one direction a dandelion makes for a great tattoo across the back.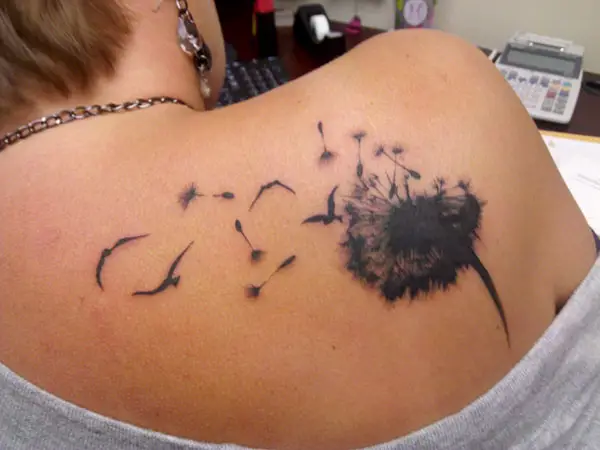 Time Flies
Dandelion petals flying off are a sign of time flying, like you see in this delicately shaded arm tattoo.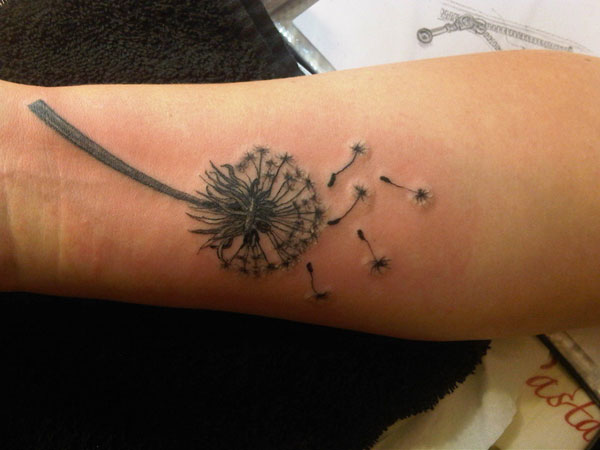 Purple Dandelion Tattoo
Done in purple ink this dandelion tattoo comes with a pair of leaves. The flying petals complete the picture while a touch of pink adds color.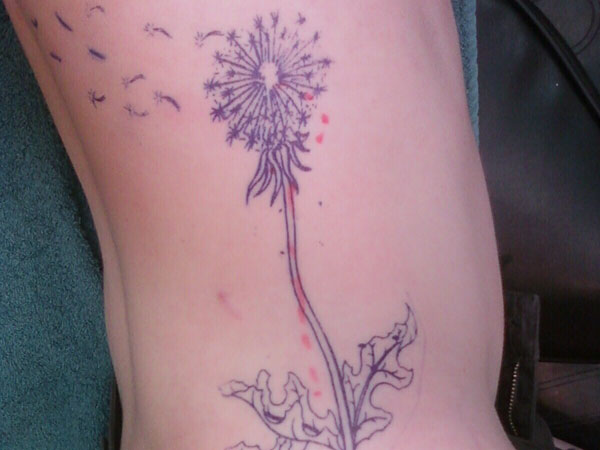 Fly Away
Flying and dandelion tattoos simply go hand in hand. Check out this amazing tattoo where the flying petals are joined by birds in flight.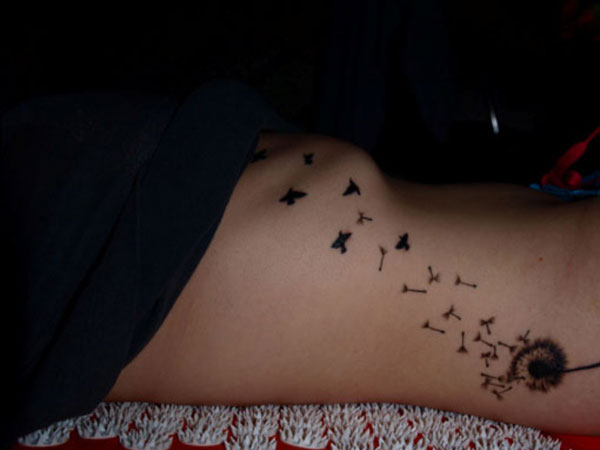 Graceful Dandelion Tattoo
With a delicate stem and a dandelion flower on top this a beautiful tattoo. Note the green leaves at the base of the stem.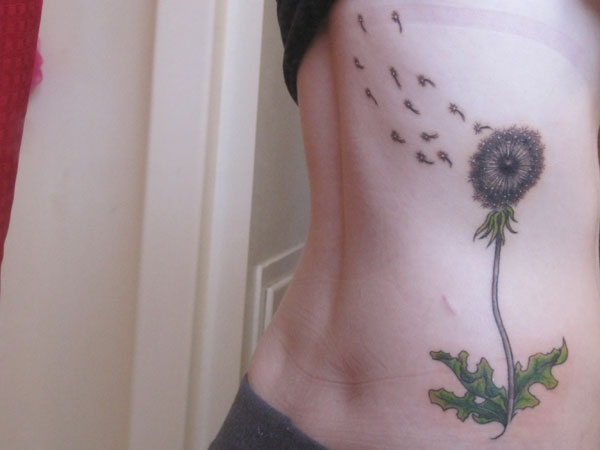 Fresh Dandelion Tattoo
The long dandelion stem makes this a great tattoo for the side of the body. Look at the intricately designed dandelion and the green leaves.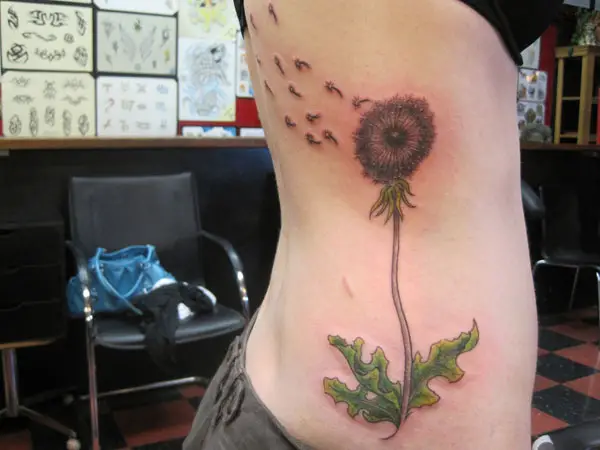 Wish Flower
Wishing on a dandelion is a common theme when you want to fly away, much like those tiny petals. This dandelion tattoo with a quote inked in pink expresses the wish.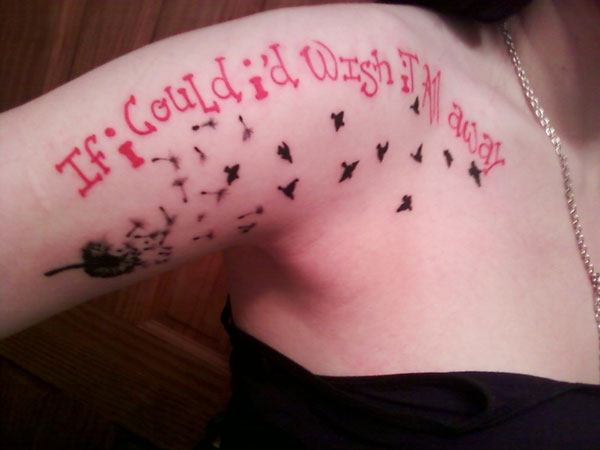 Dandelion Petals
Black ink expresses the finer details of this dandelion tattoo very beautifully. Note the gap from where the petals are flying away.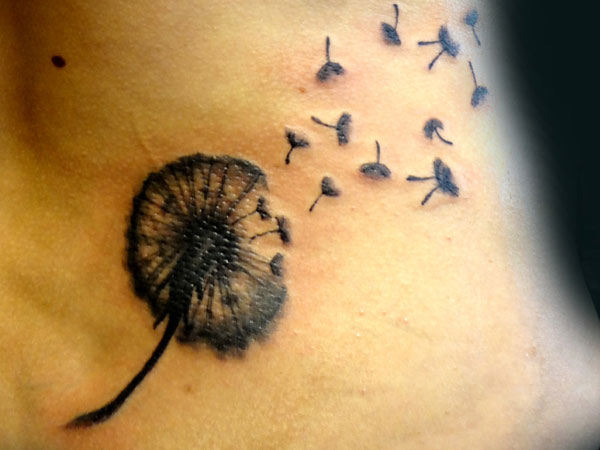 Pretty Tattoo
Every tiny dandelion petal inked in detail with the small tufts showing, this is a pretty woman's perfect tattoo.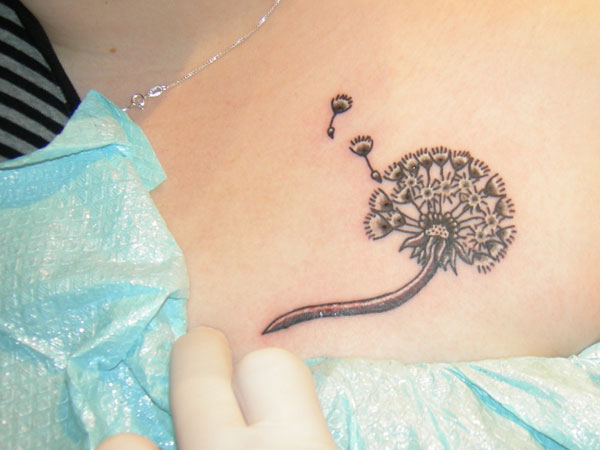 Dandelion Fairy
Dandelions are the stuff of many fairytale and fantasies. In this tattoo you see a beautiful butterfly fairy holding a dandelion stem.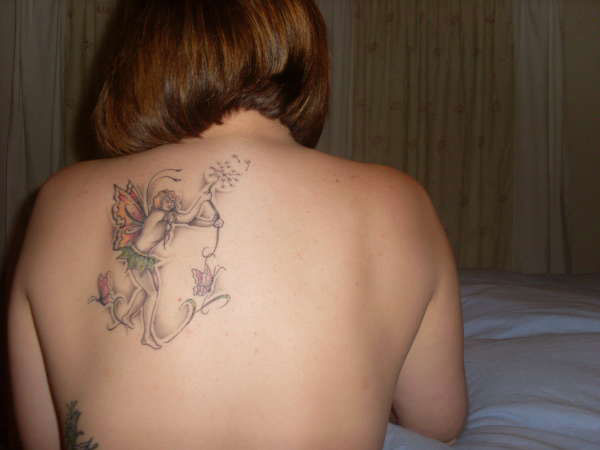 Swallow Dandelion Tattoo
Pretty pink and blue swallows arise from this dandelion tattoo, expressing their love of freedom.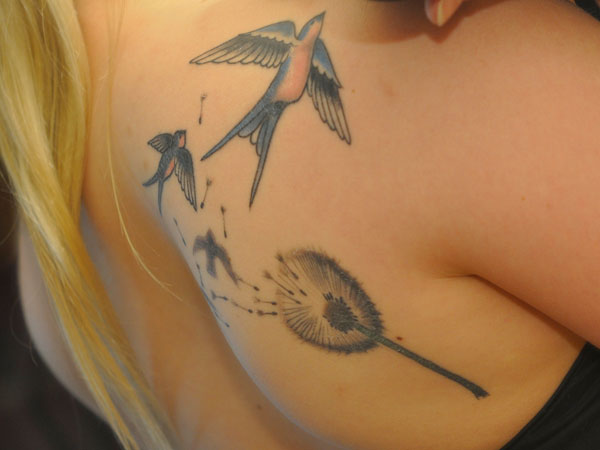 Wild Dandelion Tattoo
With a dandelion showing its head above a mass of green leaves, this is a perfect leg tattoo for the wild at heart.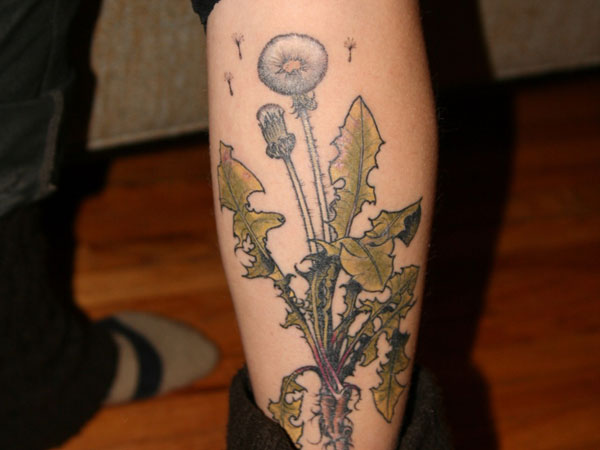 Gorgeous Dandelion Tattoo
Dandelion petals can make fascinating patterns. Check out this intricate patterned dandelion done in a delicate single shade.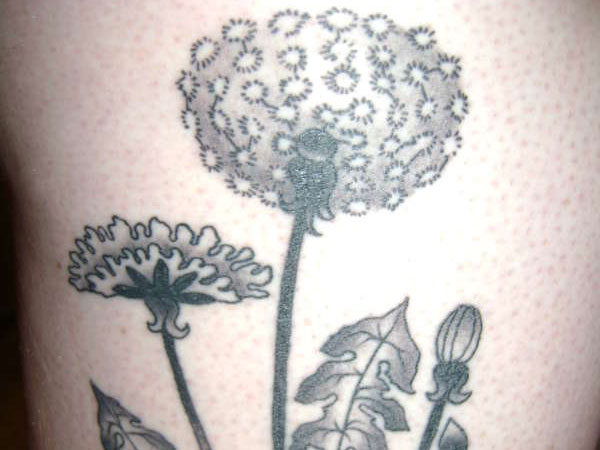 Free Flower
This tattoo expresses the joy of freedom in every line.Note the perfect soaring motion of the petals and the flying birds that complete the dandelion tattoo.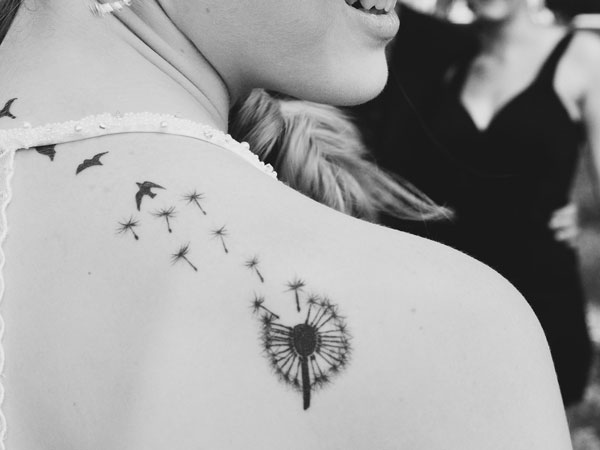 Dandelion Shades
A touch of pink color is all that's needed to bring out the rich details of this dandelion tattoo.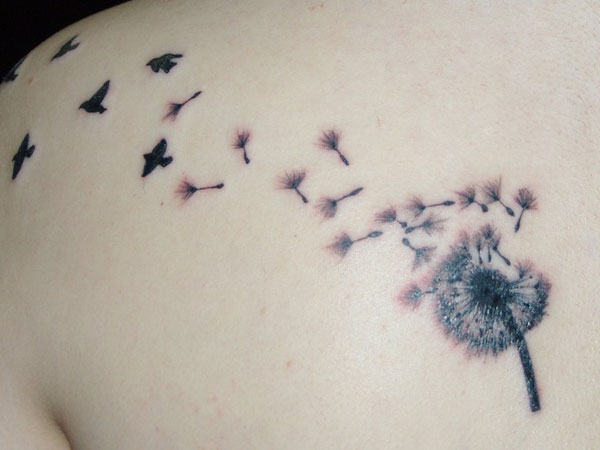 Touch My Neck
Passionate red colors this dandelion while its petals fly gracefully right up to the neck in this brilliant back tattoo.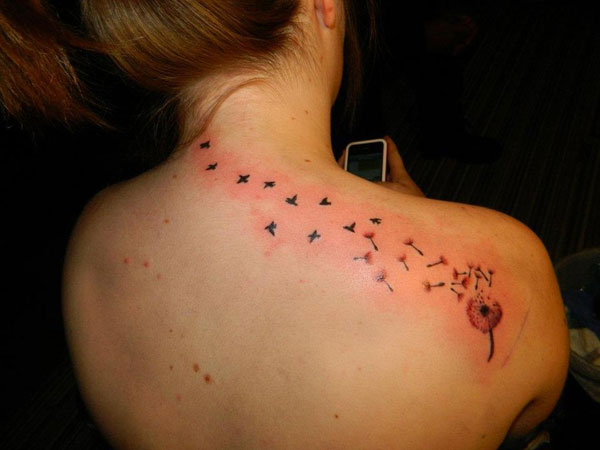 Anime Dandelion Tattoo
A beautifully outlined anime character and a dandelion come together to make this distinctive single color tattoo.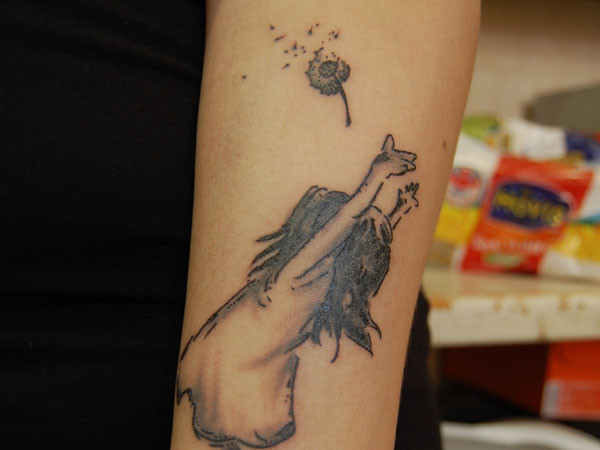 Dandelion Colors
Inked in bright orange, green, and blue, this dandelion tattoo brings a splash of color to the back.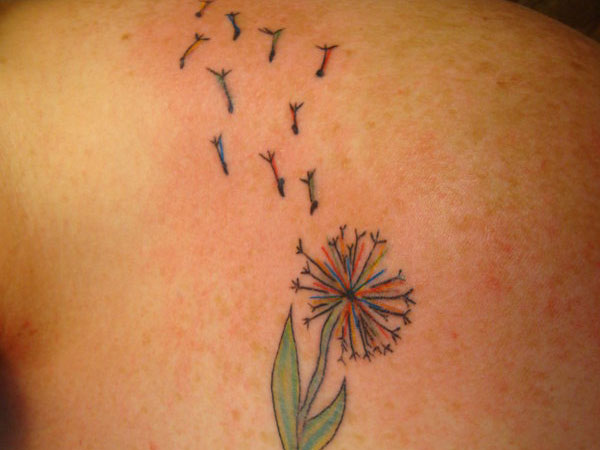 Stylish Dandelion Tattoo
Inked a little below the armpit and rising all the way round the back this is a stylish dandelion tattoo in black ink.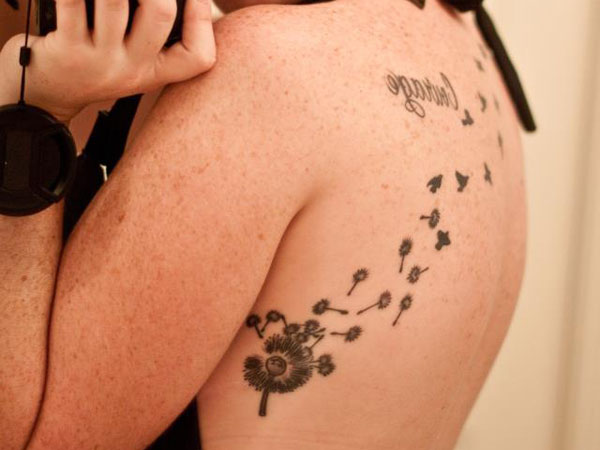 Dandelion Pair
In this intricate back tattoo made of two dandelions, the petals fly off to the other side, balancing the flower forms on one side of the design.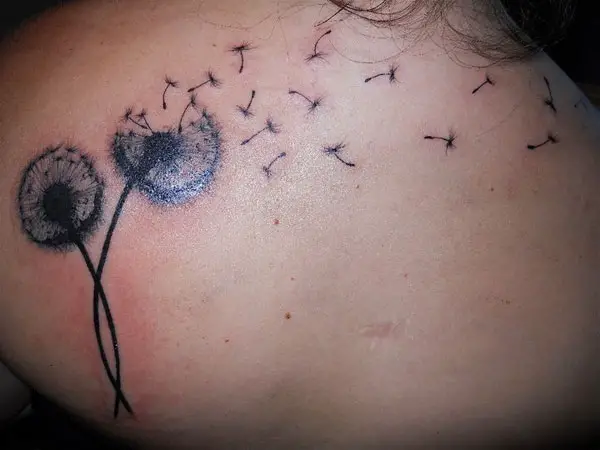 Petal Bird
This is an intricately shaded dandelion back tattoo where the birds with wings outstretched fly among the petals.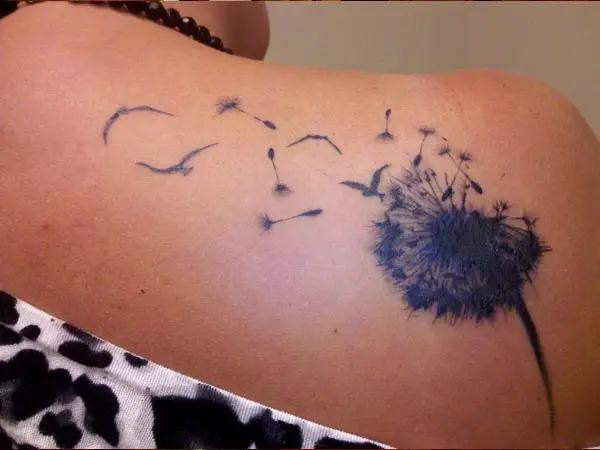 Born To Fly
With dandelion petals winging across the back in this design, a quote expresses the perfect desire to fly without wings.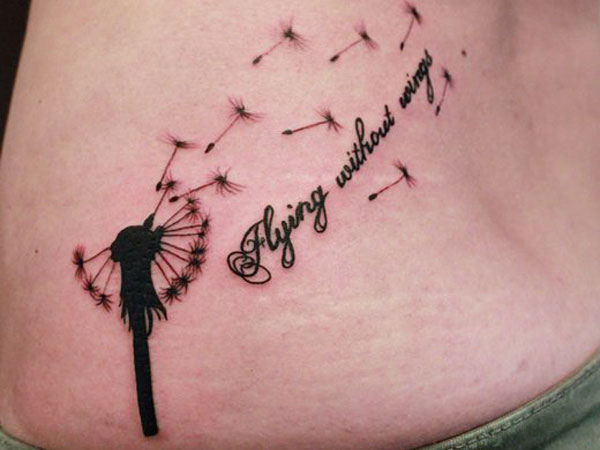 Arty Dandelion Tattoo
The strong black shades make way for delicate mauve and blue bursts of color in this arty dandelion tattoo.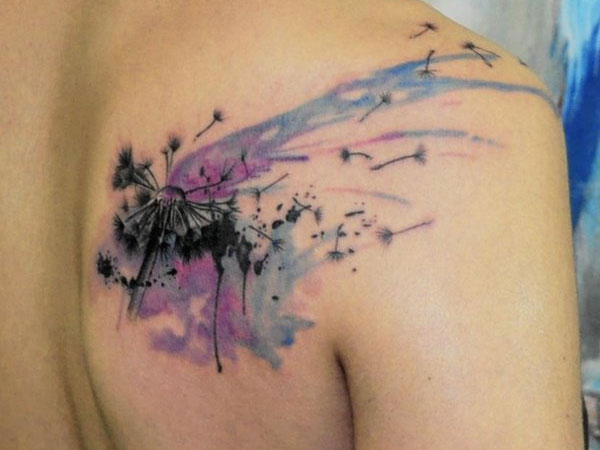 Smiling Dandelion
The bold circular form of a dandelion looks beautiful and unique when it is inked in white, thus highlighting a pretty back.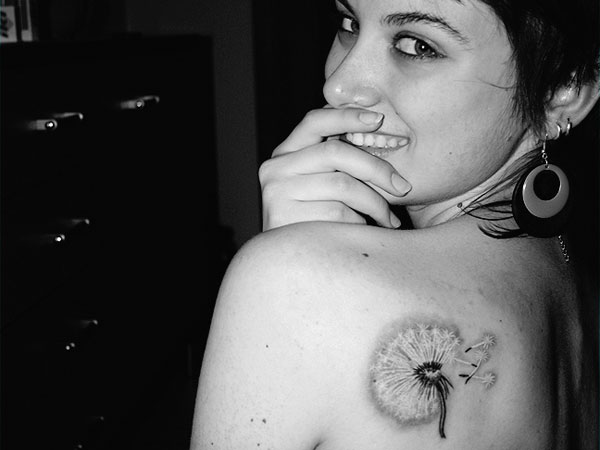 Dandelion Adventure
A bold adventure quote inked in an arty font arches beside the dandelion in this arm tattoo.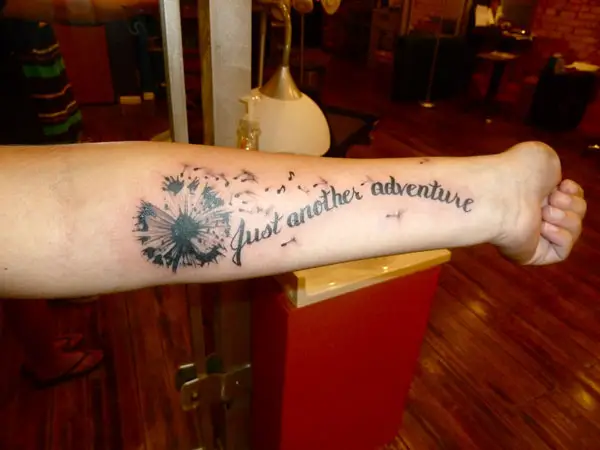 Dandelion On My Shoulder
With its round form a dandelion makes for a perfect shoulder tattoo. Note the petals that extend a little across the front of the body.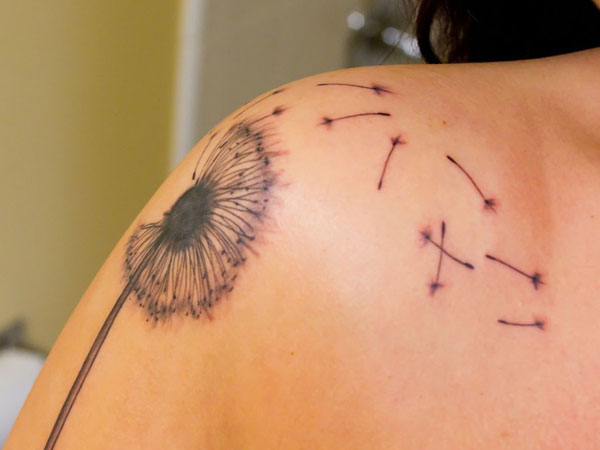 Dandelion Pattern
The pattern of petals in a dandelion makes for a unique tattoo design. This is a bold geometric dandelion design expressed in clean straight lines.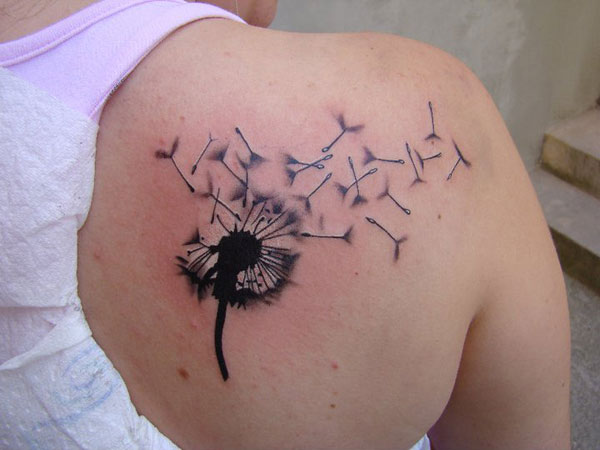 Dandelion Highlights
The powerful petal patterns inked in black come to life with intricate white highlights in this gorgeous foot tattoo.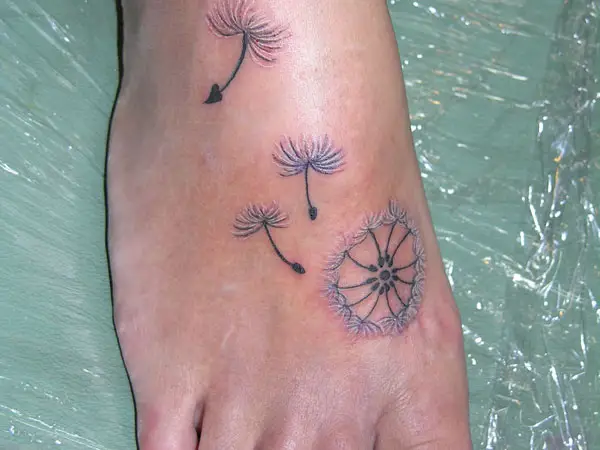 Dandelion Base
In a horizontal design a dandelion makes for a perfect focal point. Check out the flower placed at the base while the petals fly up to make a pretty pattern.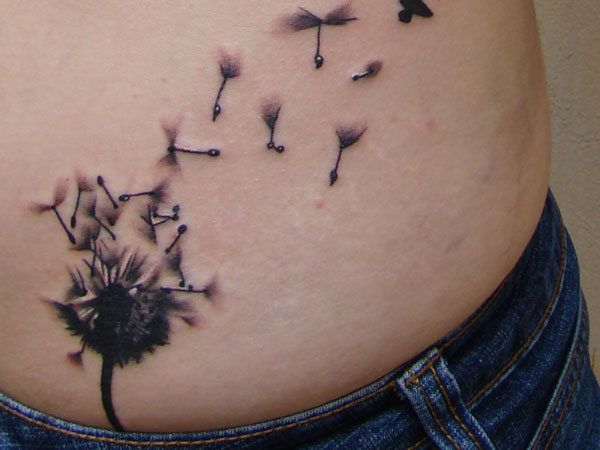 Dandelion Charm
Inked in black with a pinkish hue, this small dandelion tattoo works like a charm above the waistline.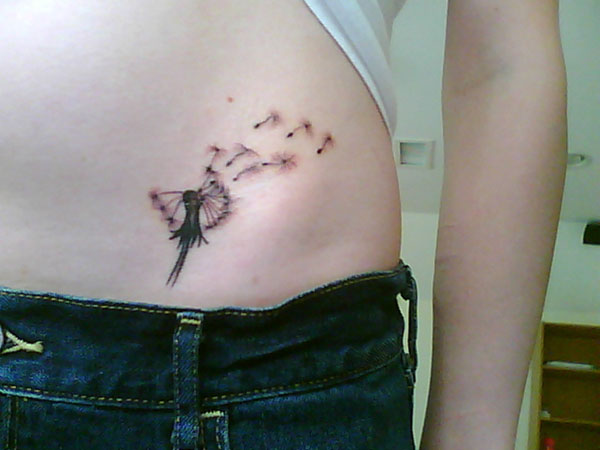 Dandelion Charm
Wings For Me
Pink and blue split-tailed birds go well with the shaded single color dandelion in this back tattoo.