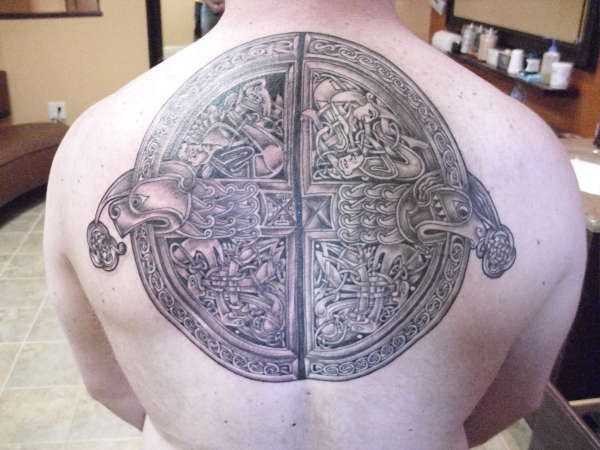 Tattoos have achieved a cult status in the world today and among their various designs it is, the Celtic Knot tattoos, which are trending today. Originally a clan of warriors from Scotland, the symbol of the Celtics has now become a personality and faith image for many across the world. The Celtic Knot is a mystic symbol and it's mysticism has many interpretations. The tattoo is often referred to as "the endless knot."
This endless knot gives the tattoo it's many interpretations. While for a warrior the endless knots might symbolize never dying spirit, while for a spiritual person it might symbolize the eternal cycle of life and death. For some, it means the symbol to avoid sorrows due to the endless protective nature of the knots. Each interpretation of knot makes the tattoo appealing to a plethora of people and then it also looks cool.
If you like this article, you might be interested in some of our other articles on Navy Tattoos, Moon Tattoos, Crown Tattoos, and Octopus Tattoos.
Celtic Collage
Terrifically intriguing back piece made as a massive Celtic collage.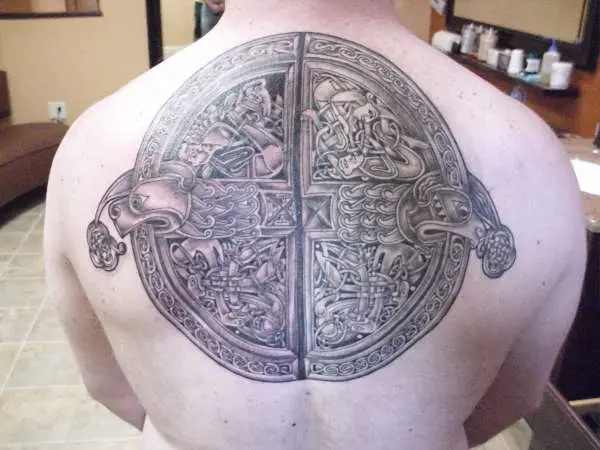 Celtic Ropes
Tied in Celtic ropes the bold masculine figure.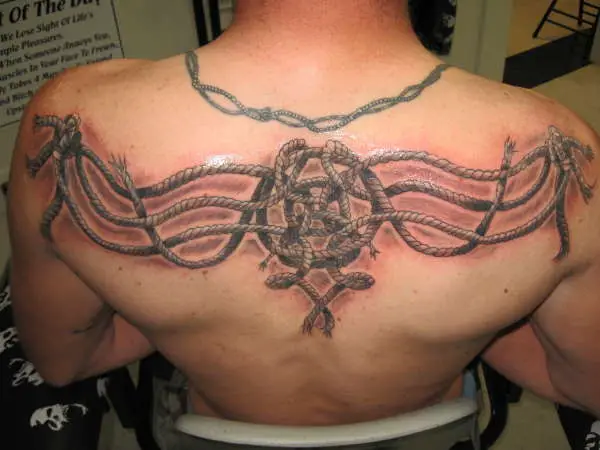 Neck Celtic Knot
Celtic knots surrounding the heart posed on the neck.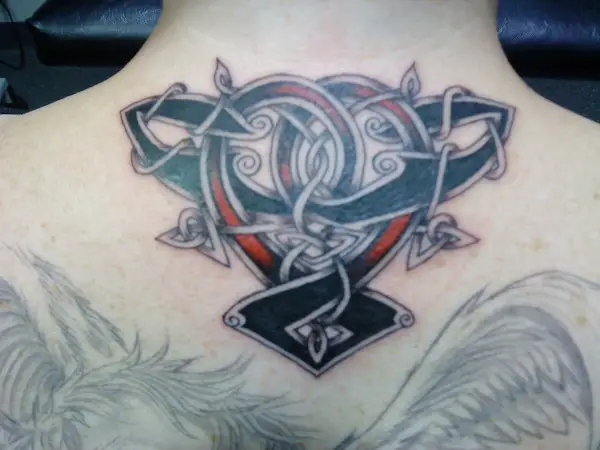 Celtic Viking Tattoo
Telling an ancient tale, the Celtic viking tattoo.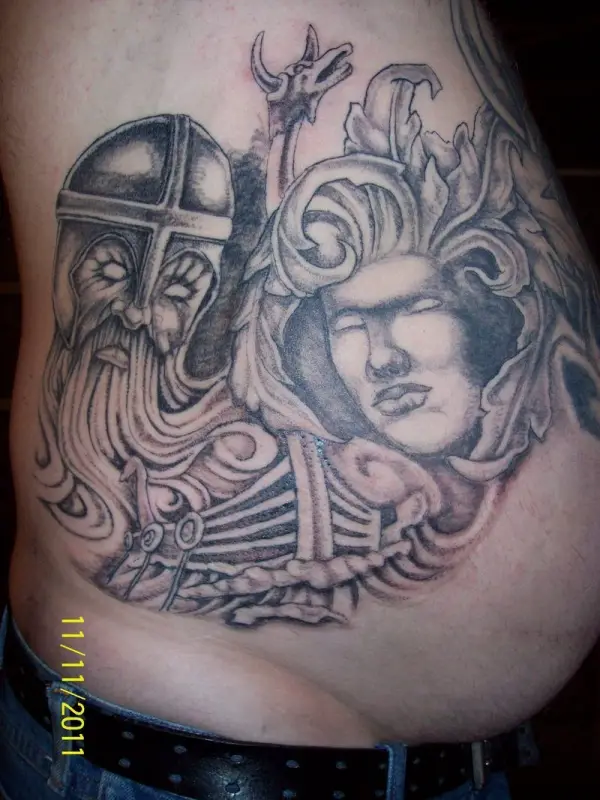 Celtic Circular Knot
The eternal circular knot binding varied elements in one.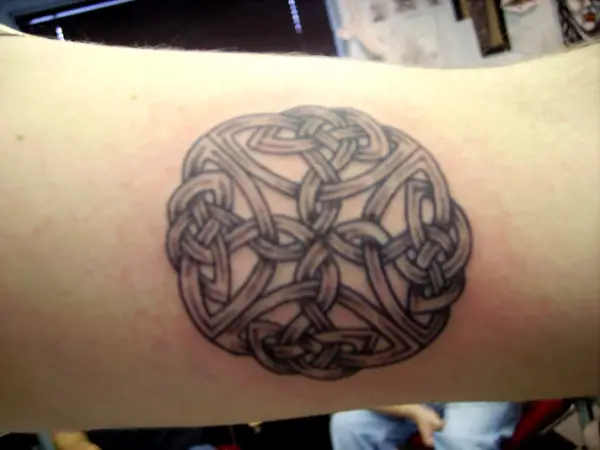 Celtic Four Knot
The good luck symbol cherished forever.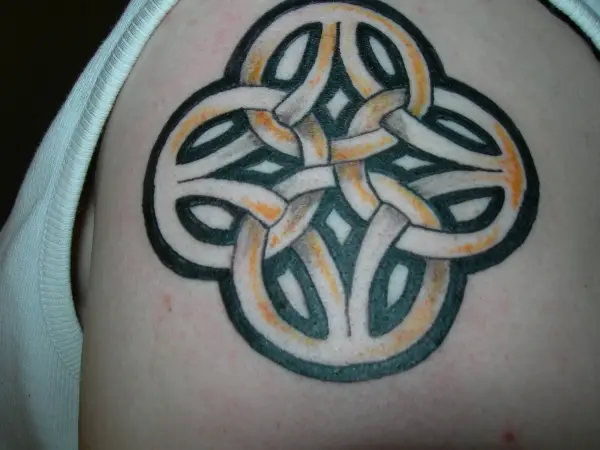 Celtic Dragon Knot
The two auspicious symbols bound together with the eternal knot.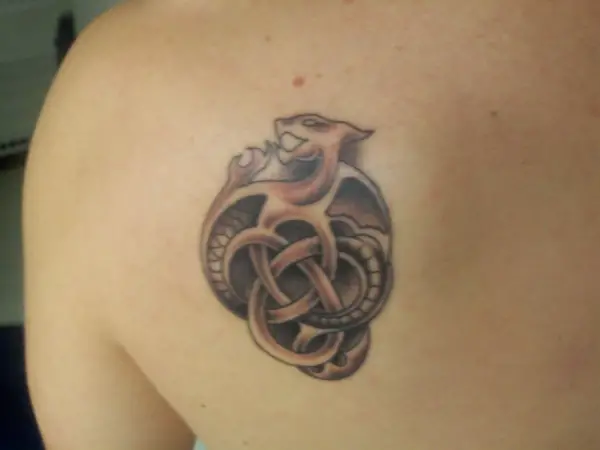 My Claddagh Tattoo
The Claddagh surrounded with circular Celtic knot pattern.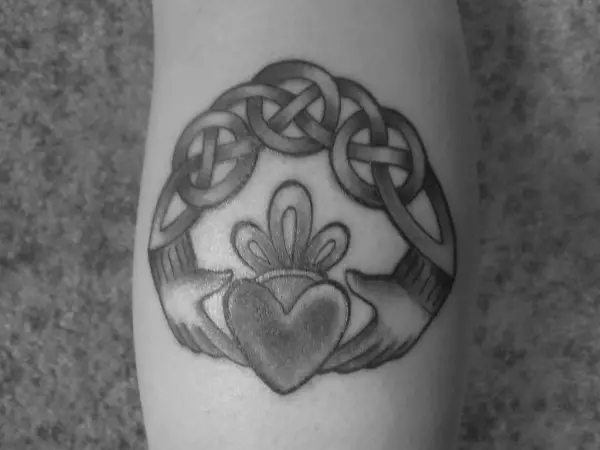 Celtic Tree of Life
The tree of life woven in a circle with Celtic knots.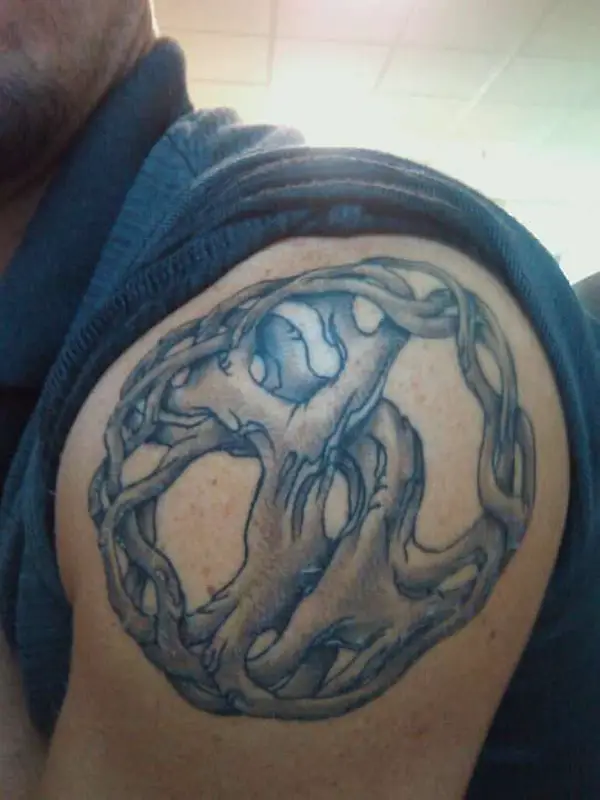 Celtic Knot Wings
Strong and powerful freedom wings made of Celtic knots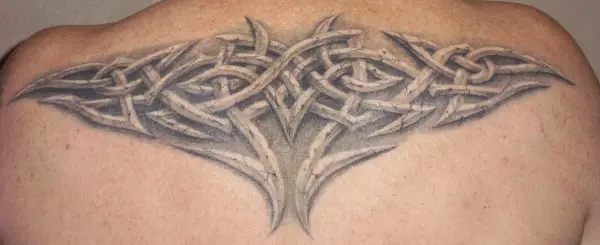 Celtic Shield Knot
Celtic knot back piece with a Roman numeric lettering.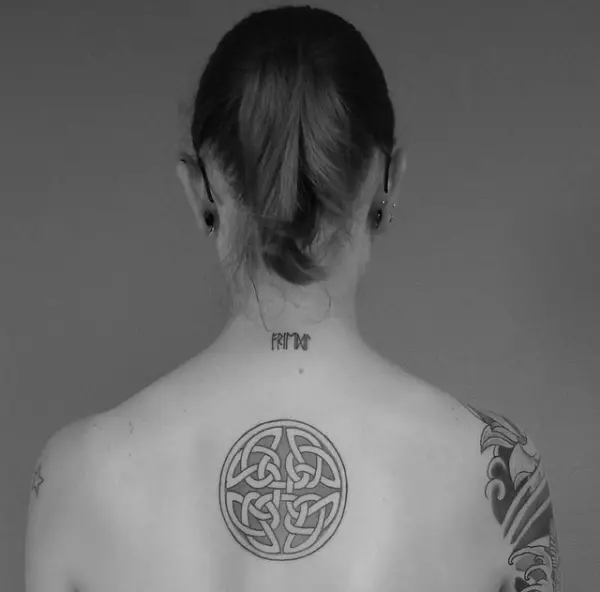 Celtic Tribal Lower back Tattoo
Awesome Celtic knot circle backed by a traditional pattern on the lower back.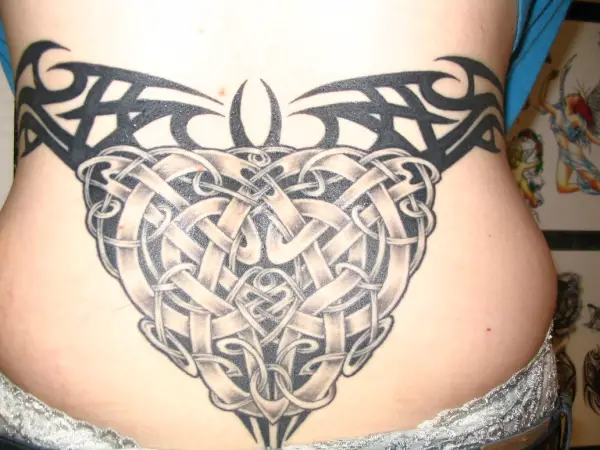 Celtic Tribal Lower back Tattoo
Celtic Knot Birds
Celtic knot birds hugging each other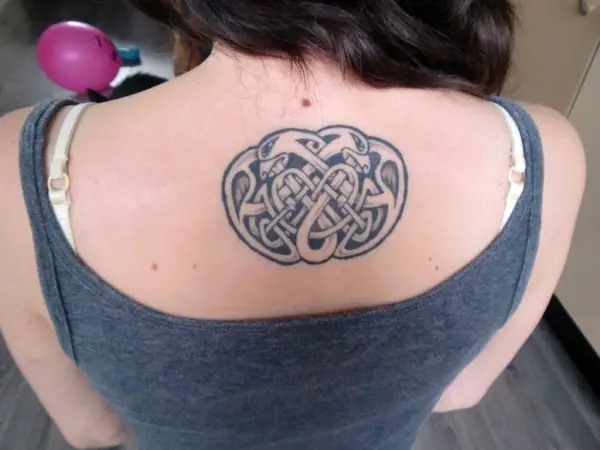 Celtic Tree of Life
Green Celtic knot tree of life back tattoo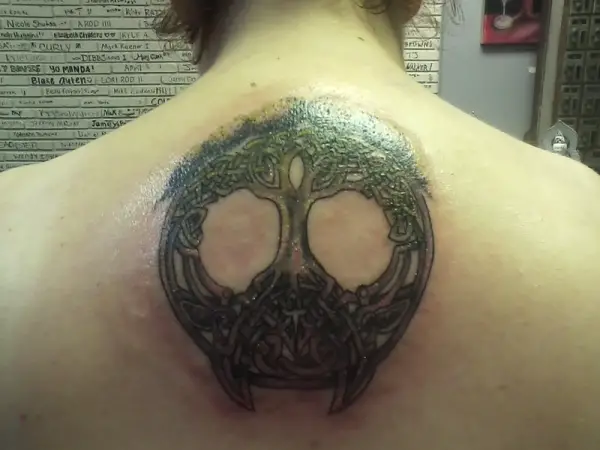 Celtic Dogs
Fabulous dog abstract inked in Celtic knots pattern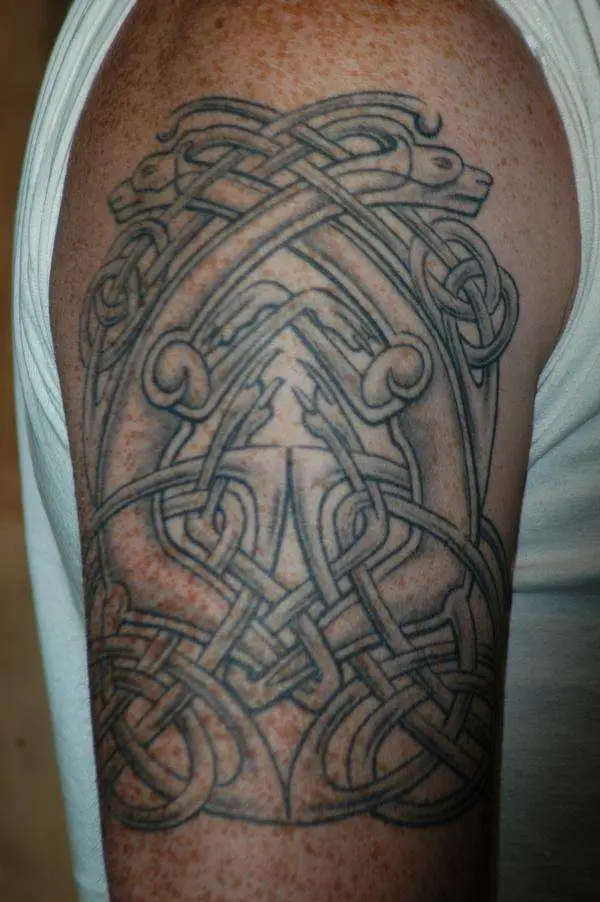 Celtic Knot Left Shoulder
Numerous Celtic knots filling a Celtic circle sported on a shoulder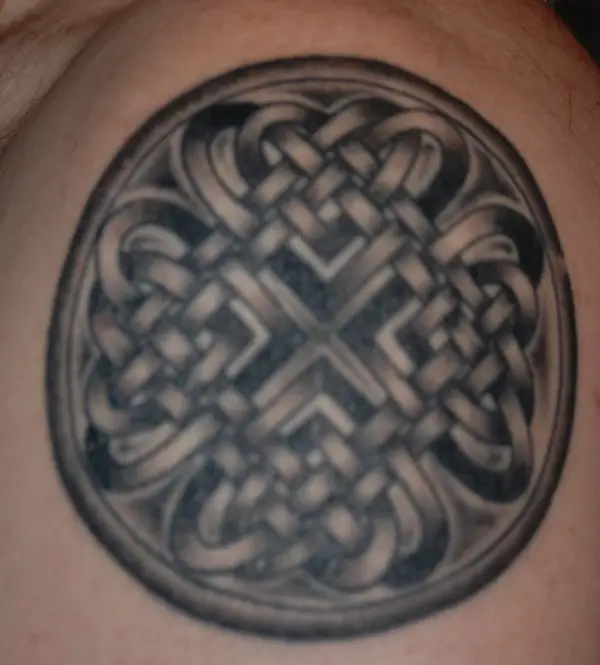 Celtic Knot Gecko
Celtic lizard tattoo flashed on a leg.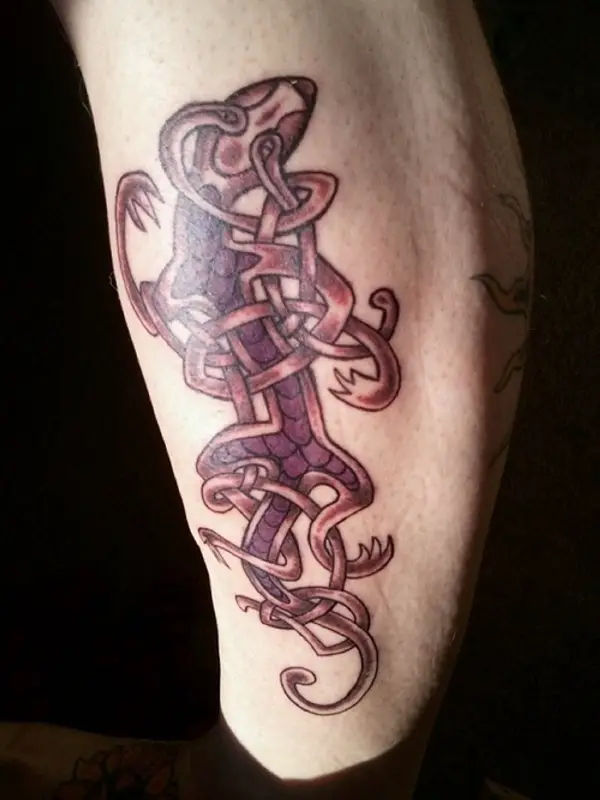 Celtic Thistle Tattoo
The Scottish Thistle and eternal Celtic knots.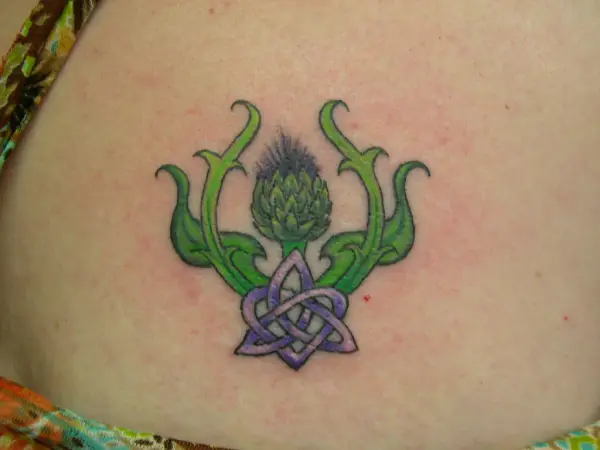 Celtic Thistle Tattoo
New Forearm Band
The bold Celtic forearm band showing the eternal strength.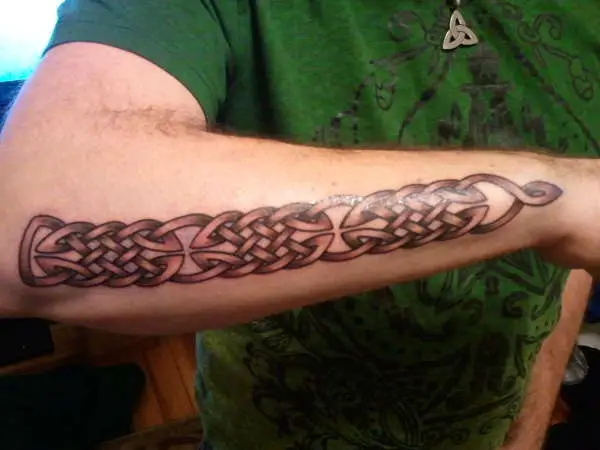 Celtic Knot On Her Upper Back
Gorgeous single Celtic knot and Celtic triangle upper back piece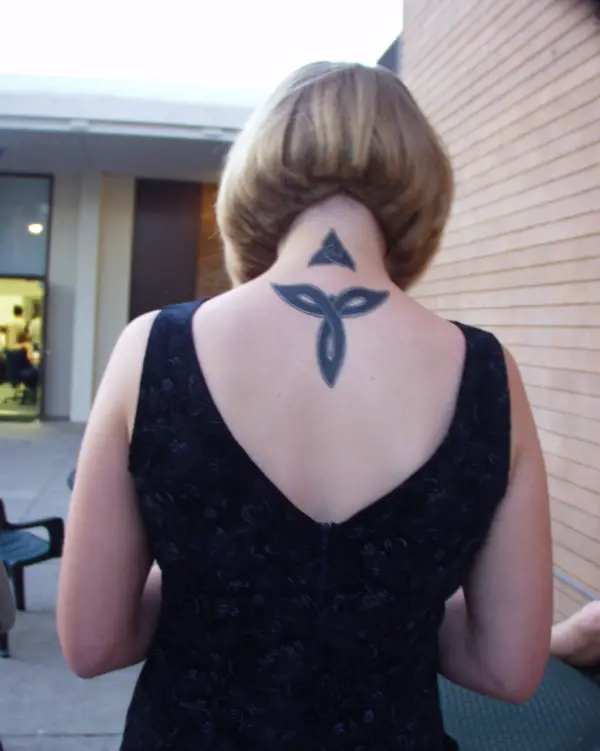 Celtic Moon
Celtic blue moon encompassing the trademark Celtic circle.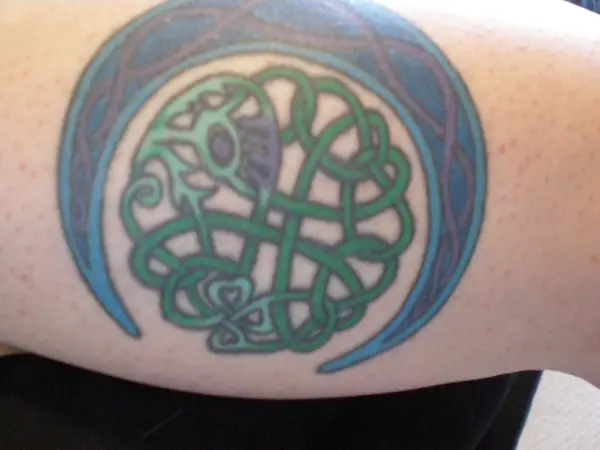 Viking Chest piece Tattoo
Celtic tribute of patriotism and loyalty towards the nation.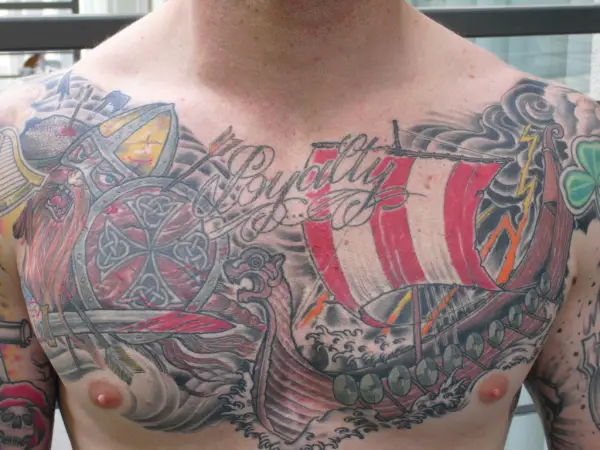 Celtic Knot Lower Back Tattoo
Tender and tiny Celtic butterfly looks classy.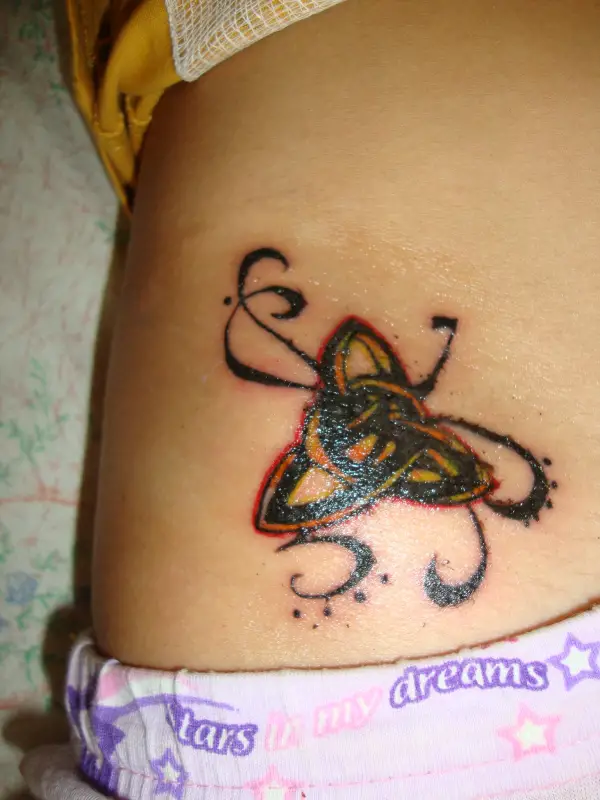 Irish Celtic Knot Emblem
Celtic circle encircling the Irish flower.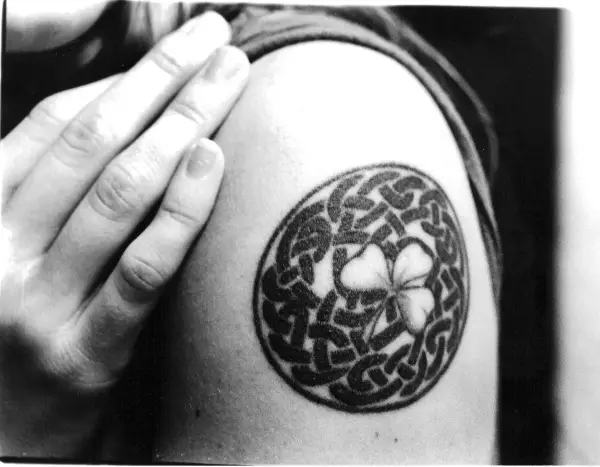 Celtic Crescent Moon Tattoo
Dark crescent moon adorned with Celtic knots.