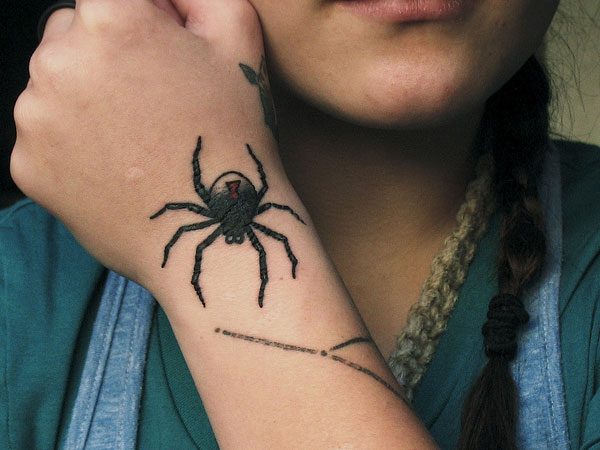 The black widow spider is so named because it kills its ever male after courtship. The creature is associated with attributes of a ruthless and relentless killer. A spider, as a species, is horrifying because of its bulbous body and long creepy legs. When associated with such behavior, it becomes a perfect attention seeking theme for a tattoo. These are some black widow tattoo forms that some of you are sure to love. They 3D shadowy effects look very artistic. They theme itself is a trend setter. These designs have been designed to bring out the beauty of the spider despite its evil reputation.
Creepy-crawlies are by definition CREEPY. But sometimes flashing a tattoo with a creepy theme is a style statement that draws immediate attention. A tattoo with black widow design is bound to have a terrific impact on whoever sees it. The eight legged creature by sight looks hideous and by association is scary. It has the reputation of relentlessly killing every male mate immediately after courtship. With a name like that it generates a curiosity about the wearer in the minds of those who see the tattoo. So you want to make a style statement, then one of these designs is just what you are looking for.
If you like this article, you might be interested in some of our other articles on David Beckham Tattoos, Lip Tattoos, Tongue Tattoos and Twilight Tattoos.
Ruthless Art
This is a simple yet striking design of the ruthless black widow spider that kills its mate after courtship.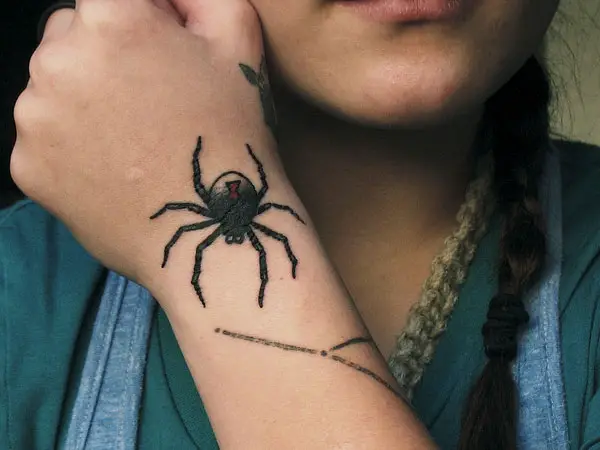 Trend Setter Spider
This black widow spider tattoo is a trend setter and matches the funky and hip hop jewelry.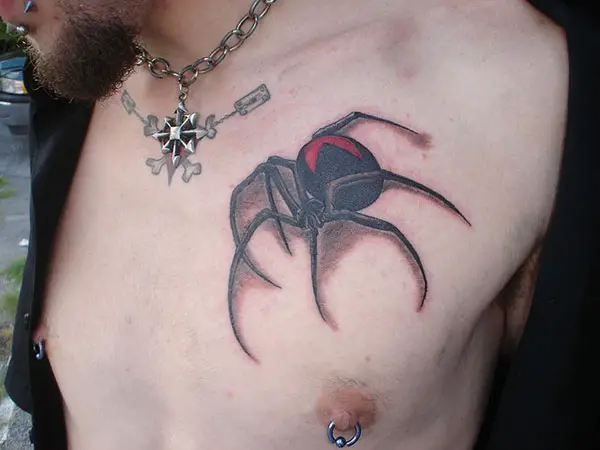 Tiny Ruthless Mite
However tiny it may be, the black widow spider tattoo reminders one of its ruthlessness.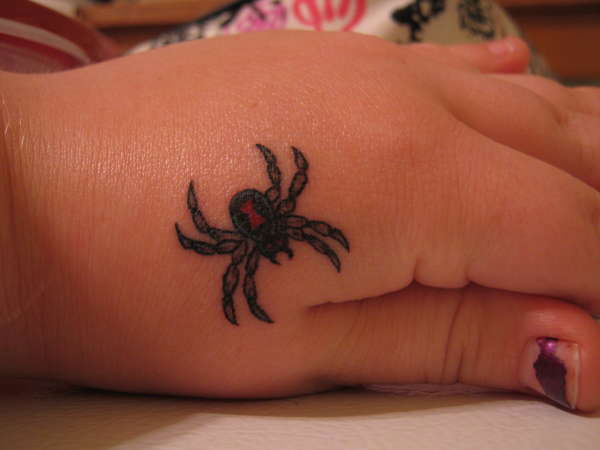 Graffiti And Spider
The black widow spider combines very well with the graffiti to create a very striking and noticeable tattoo.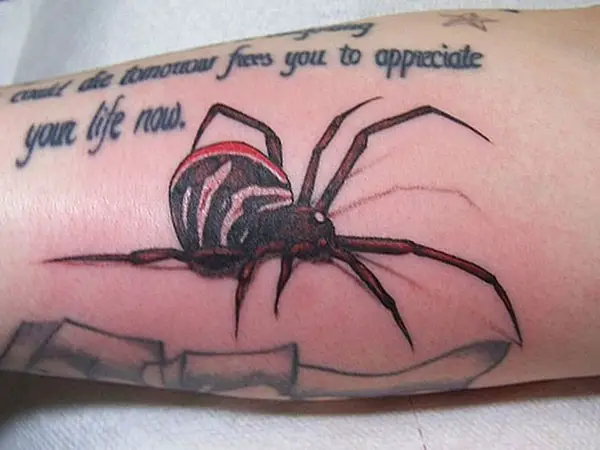 Crawler Just For Kicks
The ruthless black widow spider with beady eyes and a red bow sound odd. But this tattoo looks cute.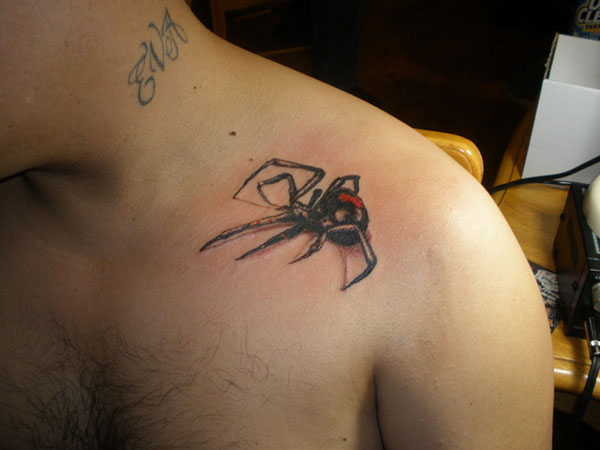 Squashed Black Widow
This design of a squashed black widow spider is attractive and scary at the same time.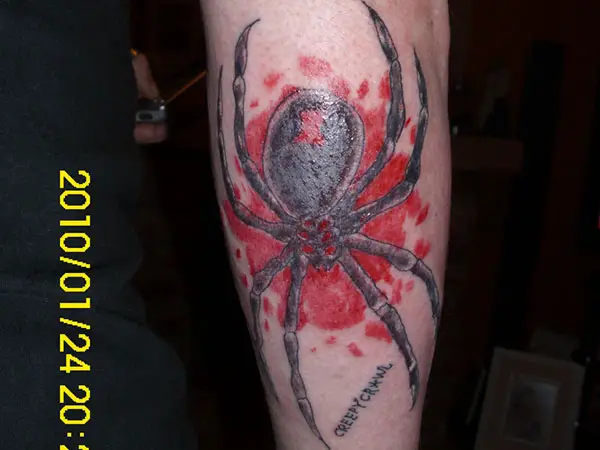 Squashed Black Widow
A Spot Of Blood
The red splash on this black widow spider tattoo reminds you of its ruthless killing tendency.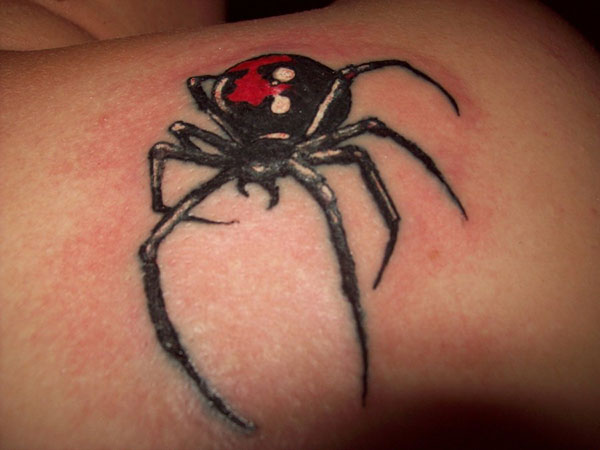 Full Of Blood
This black widow has been tattooed like its body is filled with blood! It is an artistic but scary theme.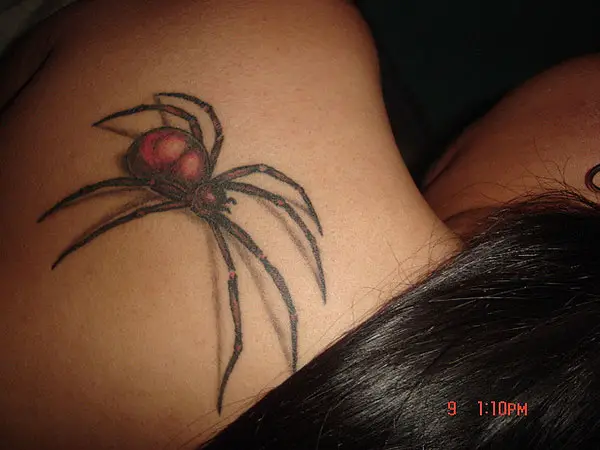 Poised To Strike
This tattoo looks so realistic that it looks as if it is poised to strike the wearer.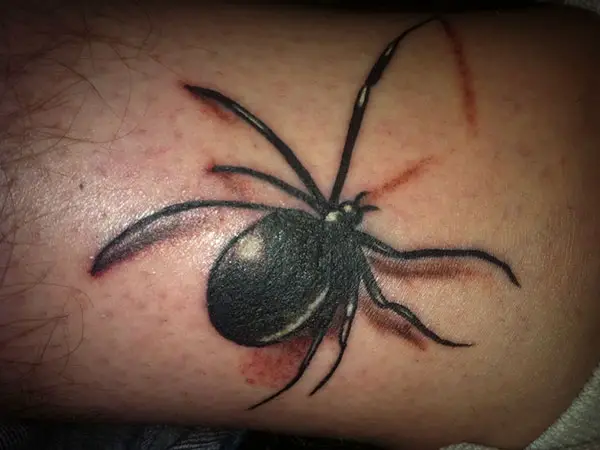 Very Real
This black widow looks very realistic especially because the artist has even designed its shadow.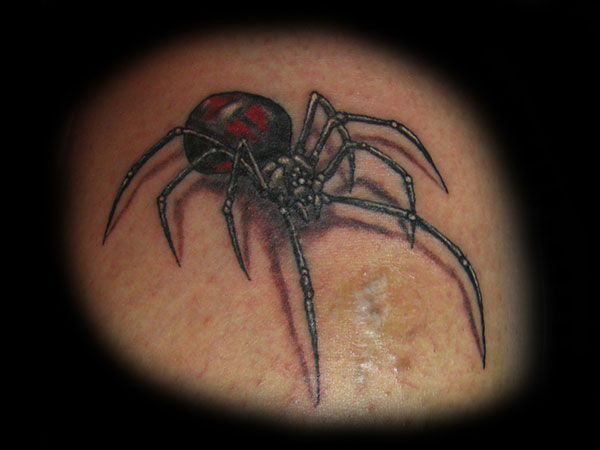 In Motion
This tattoo looks like the black widow spider is about to move. It has been inked very artistically.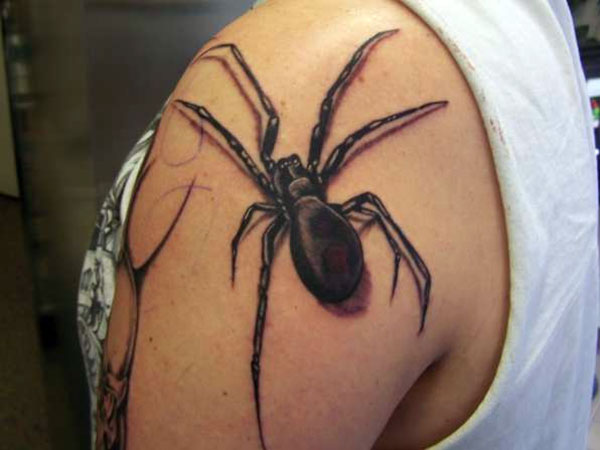 Elegant Spider
If a spider can be referred to as elegant this is it. This black widow tattoo looks very stylish.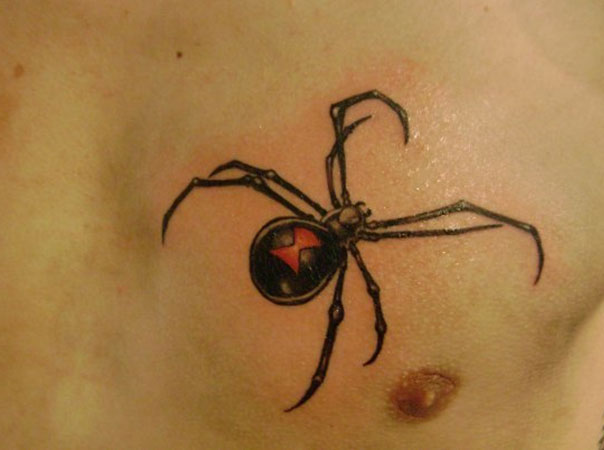 3D Spider
The 3D effect of this black widow spider makes it an attractive tattoo worth copying despite it being small.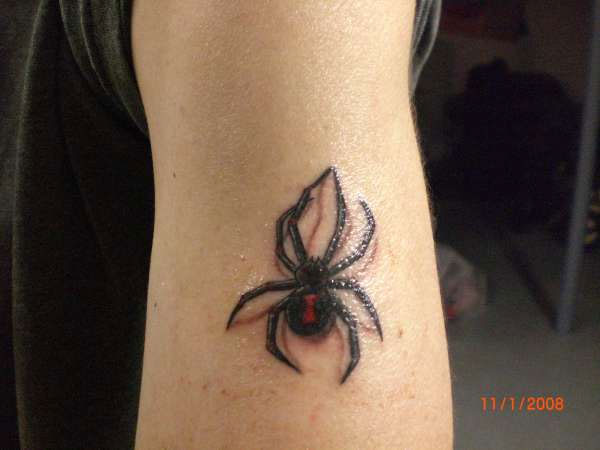 Relentless Movement
This black widow spider is depicted in relentless movement trying to reach its quarry.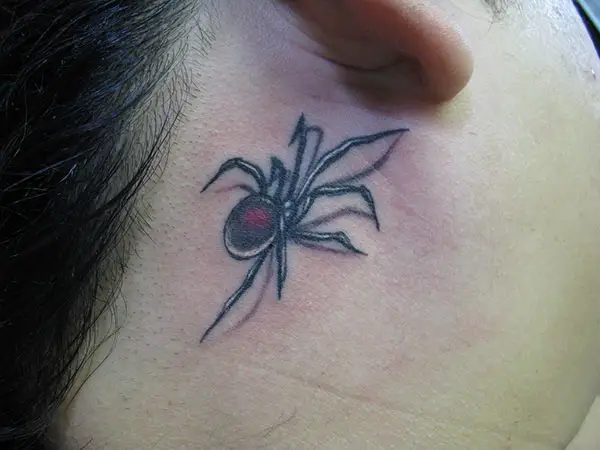 Bulbous Body
The bulbous body and long legs have been tattooed very artistically to create a 3D black widow spider.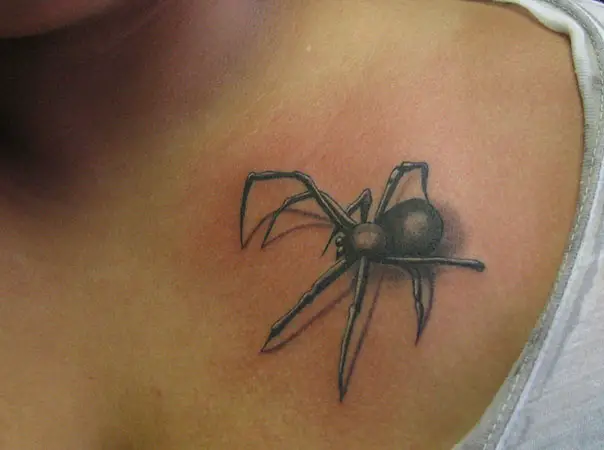 Very Artistic Spider
This small neck tattoo looks stylish and very mod with the artistic black widow spider design.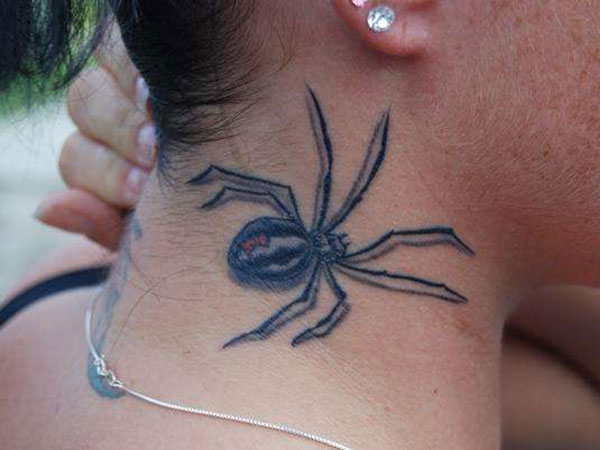 Can Look Stylish Too
This is a very stylish looking almost 3D tattoo of the black widow spider that's worth copying.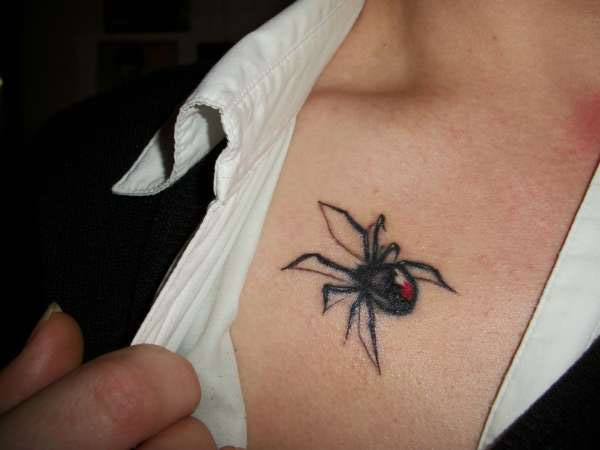 Hideous Glory
This black widow tattoo shows the full ruthless glory of the creature in its large and detailed design.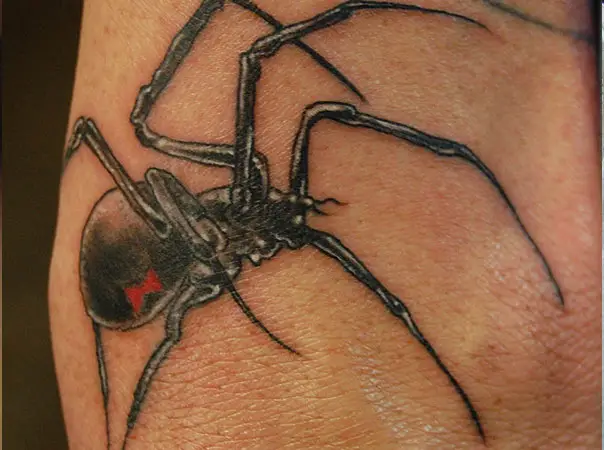 Shining And Bulbous
This black widow spider's body looks bulbous while it creeps about on spindly long legs.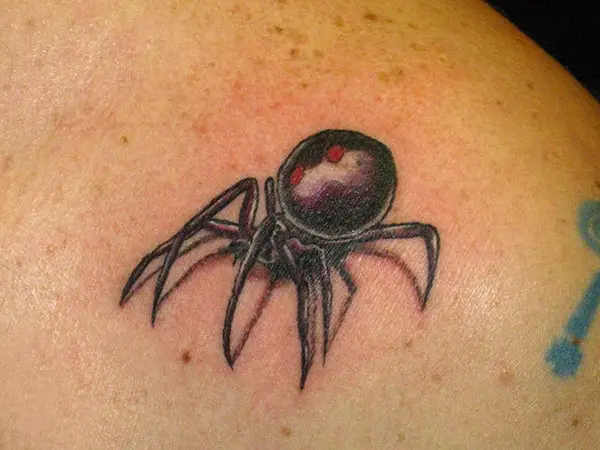 For Tattoo's Sake
This black widow tattoo is very small and not very prominent. It is perfect as a first time tattoo.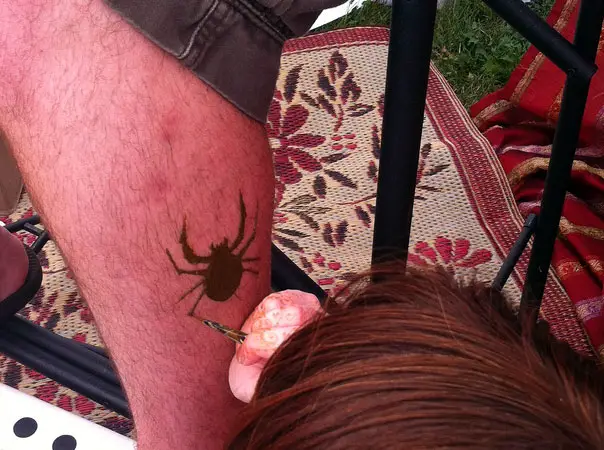 Shadowed Well
This black widow spider and its shadow have been designed very artistically with a stylish effect.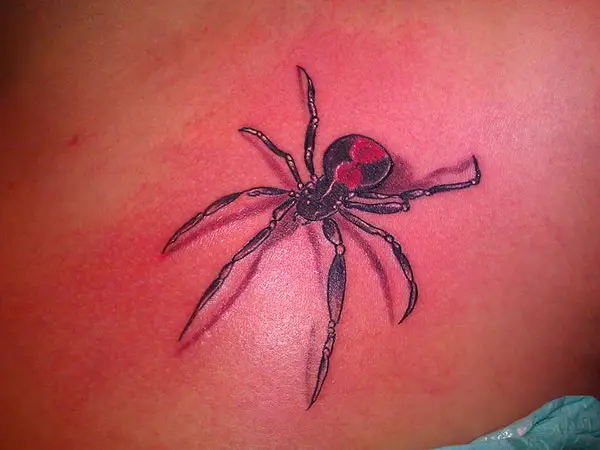 Fashionable Black Widow
This tiny black widow tattoo looks very trendy along with the double hoops and striking makeup.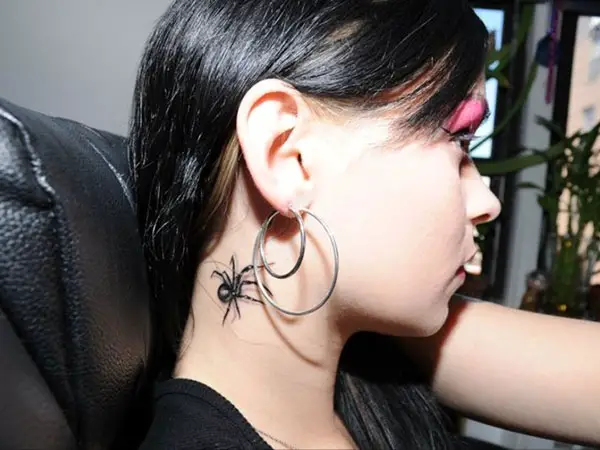 Thrice Scary
This black widow tattoo is thrice as scary as it usually is with its three blood-red dots.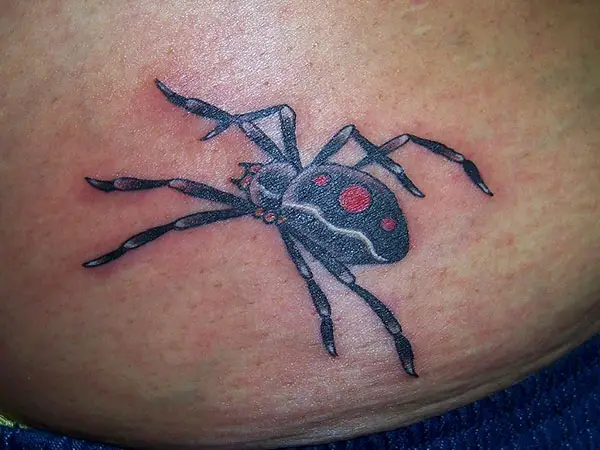 Balled Up
This fat black widow spider tattoo looks like the creature is all balled up getting ready to pounce.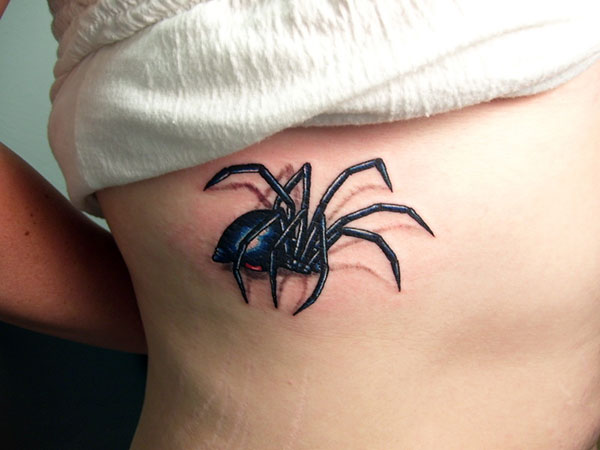 Unusually Brown
The brownish shade of tattoo ink makes this black widow spider tattoo look very artistic and unusual.