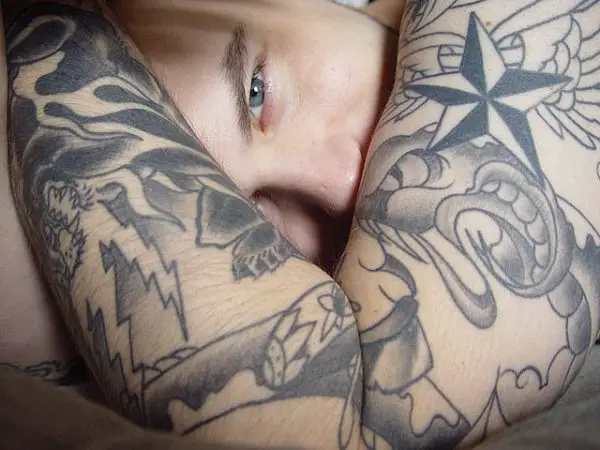 Finding arm tattoos for men can sometimes prove to be quite a daunting task but it doesn't have to be. You see, we've put together yet another list of 30 cool arm tattoos for men that will keep you from having to waste hours on your favorite search engine.
Not only are the designs that we included in our list amazing, they also seem like tattoos that you could easily alter inspire from in order to come up with your own unique arm tattoo that stands out, impresses, and blows you away every time you see it.
Of course, you may not like them all and that's fine. We've included a lot of different styles in our list and there's bound to be something in there that appeals to you. So, what are you waiting for? Your next arm tattoo could be just a scroll or click away.
So, with that, we'll get started with our list of 30 cool arm tattoos for men.
Dragon Arm Tattoo
A dragon makes for a very traditional arm tattoo for men.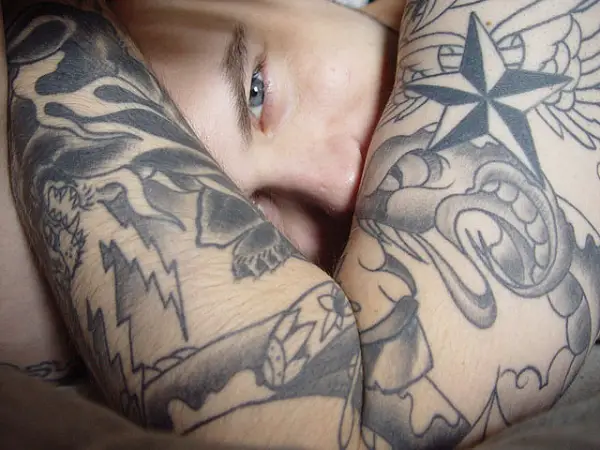 Weeping Angel
The weeping angel on the upper arm is a sweet tattoo that showcases a person's inner feelings of sadness. Many people get this design done in memory of someone close who they have recently lost.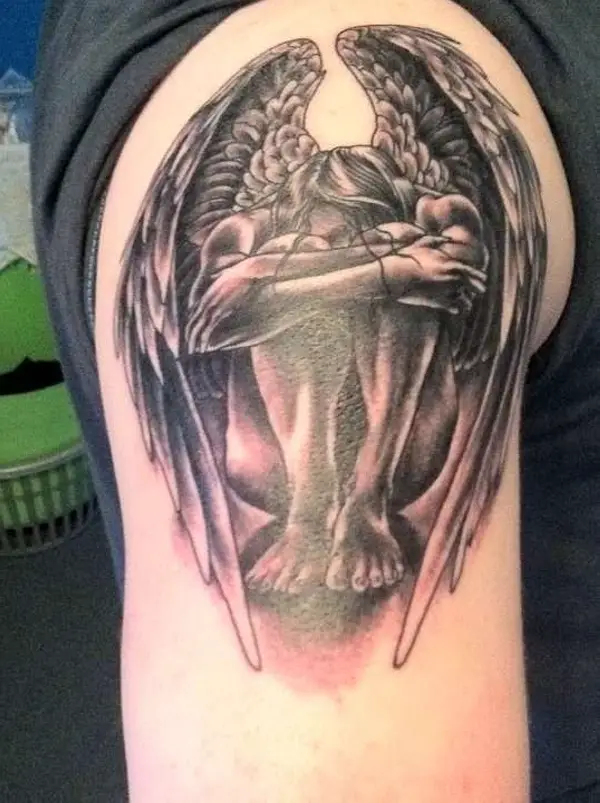 Viking Dot Style Tattoo
If you like the old ages and the ways people fought battles in those days then feel like a true Viking with this Viking dot style tattoo.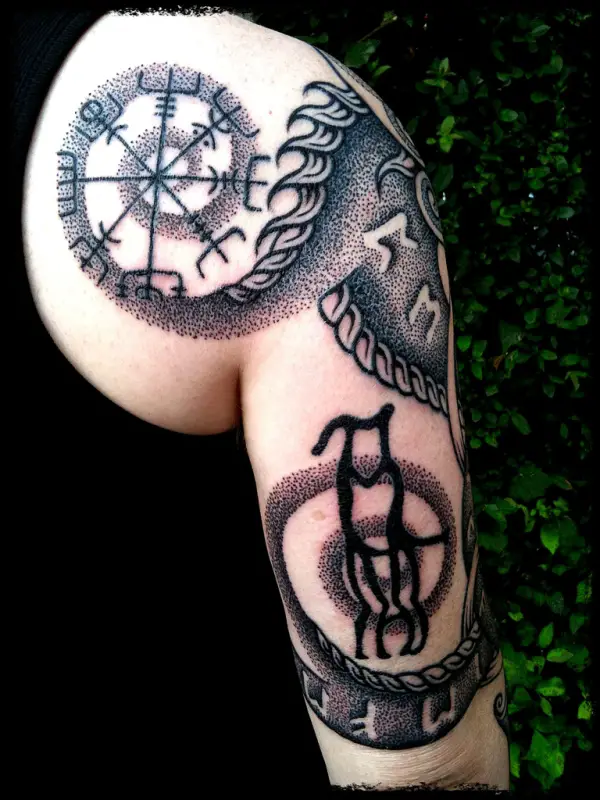 Tribal Arm Tattoo
The tribal design comes in various colors, sizes and shapes. This simple black and red one covers half the arm giving you the look of a tribal.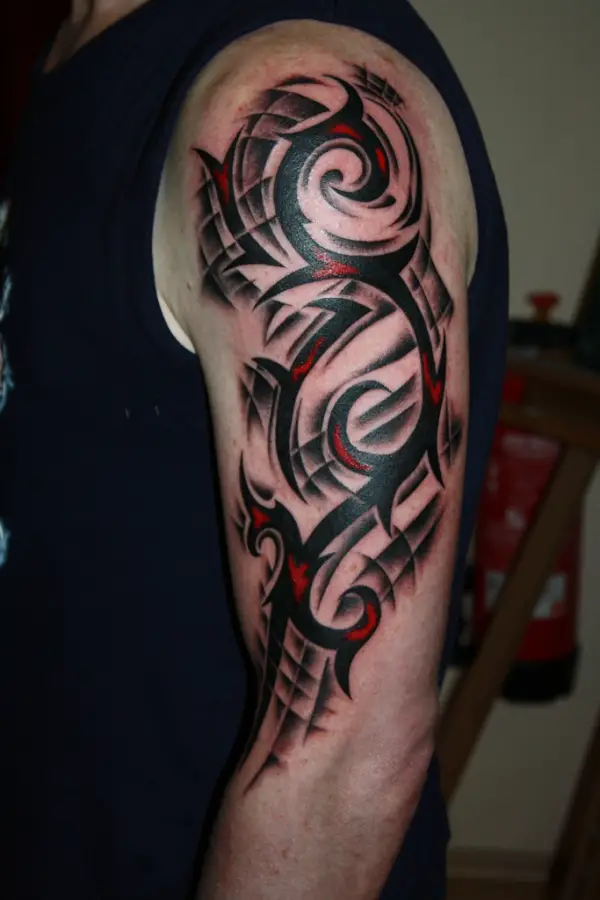 Memorial Skull
If you are part of a cult or just want people to think that, a memorial skull is probably the best design for your arm.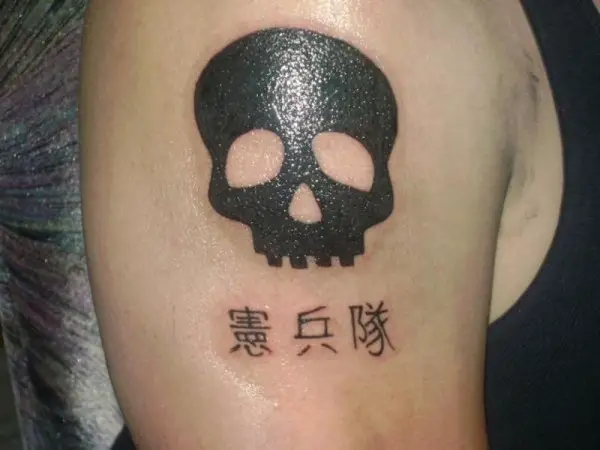 Clipper Ship Tattoo
If you are in the navy then get a clipper ship tattooed to your hand to show off your "true colors".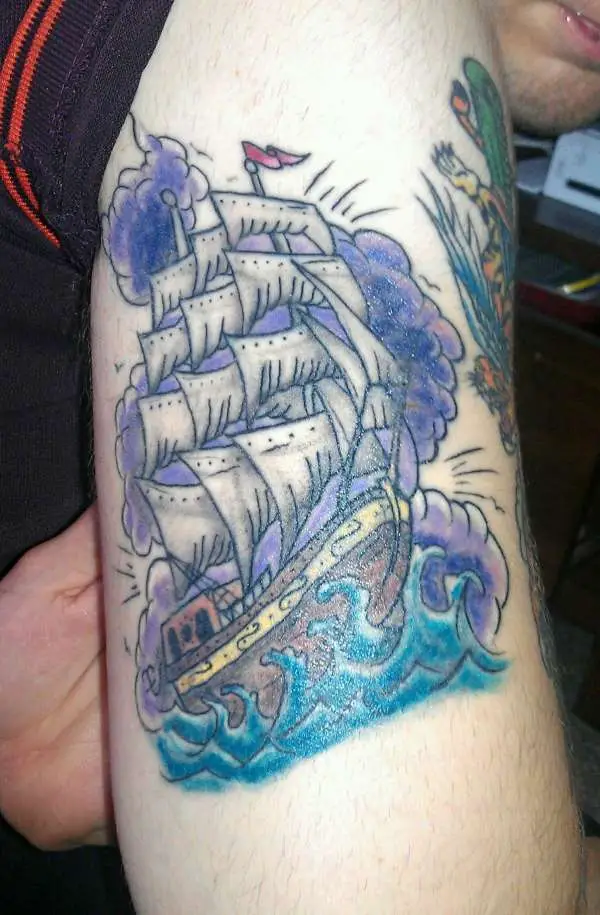 Incubus Left Arm Tattoo
This black sketch incubus style design is a nice theme for the forearm.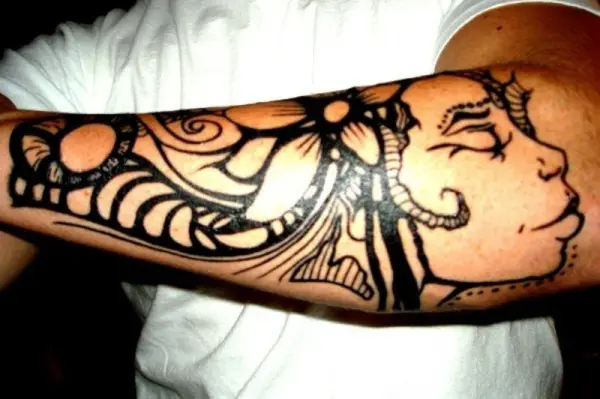 Nothing Else Matters
The rock song "Nothing Else Matters" is a huge hit amongst present day and old day rock lovers. There is no better way to pay tribute to this hit then getting the note and lyrics etched on your arm.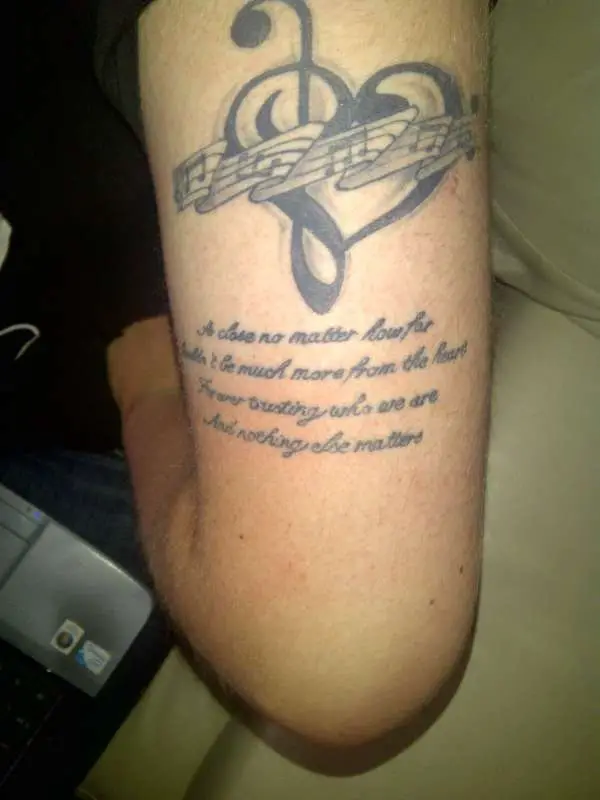 Jesus Arm Tattoo
You pray to GOD everyday and if you'd like Christ to be closer to you, get a tattoo of him on your arm.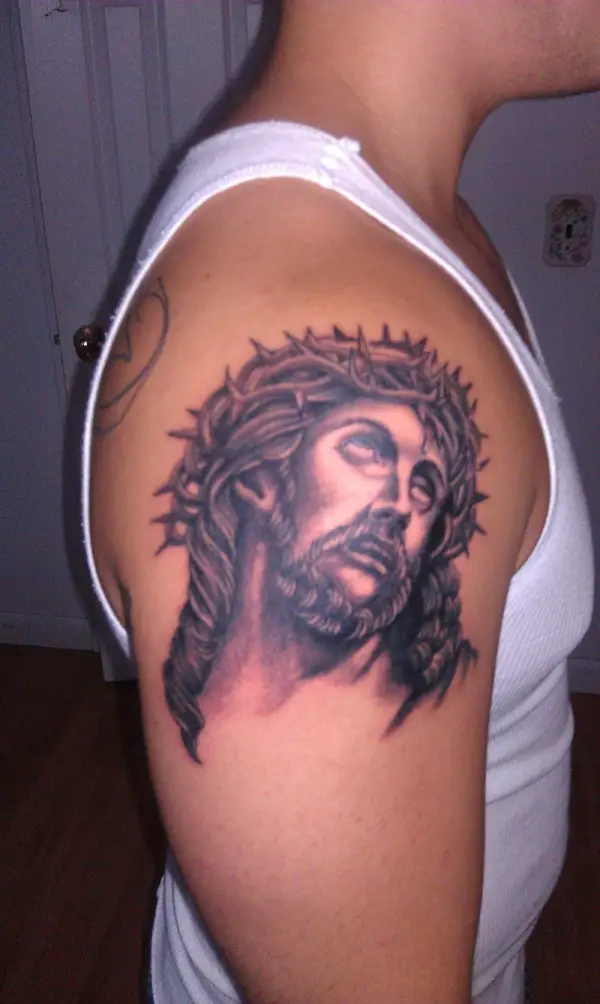 Ship Arm Tattoo
If you are a fan of the seven seas or sailing…then a ship is the ideal design for you.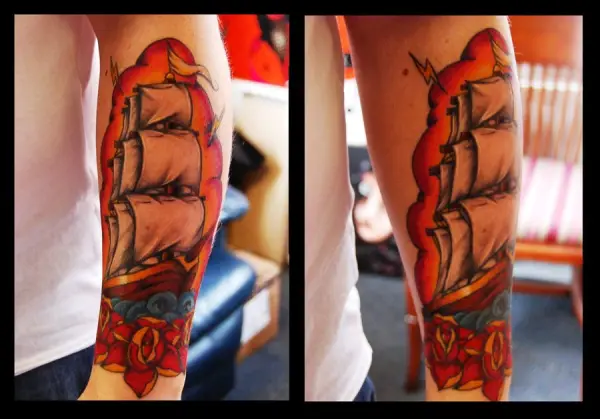 Finger print arm tattoo
There is something unique and interesting about getting a giant fingerprint etched on your arm.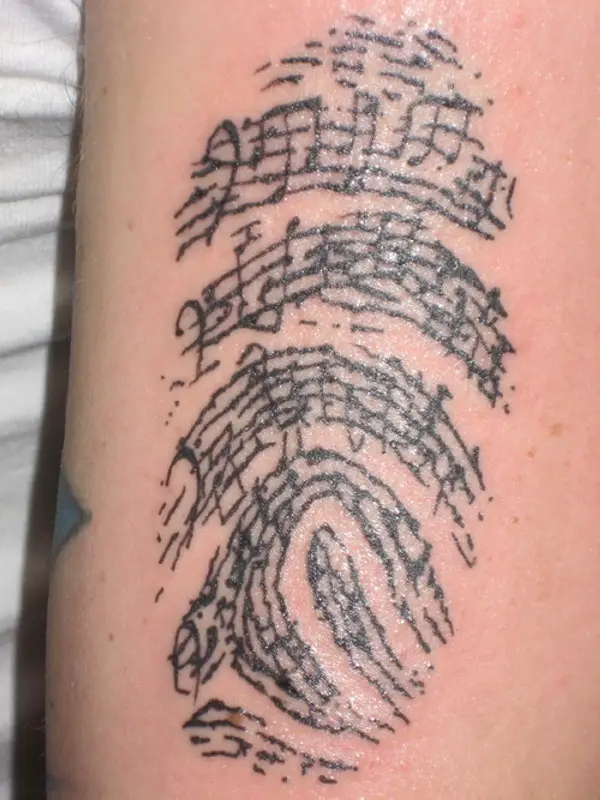 Snow Owl
Have a favorite animal? Get it tattooed on your arm, just like someone got their favorite snow owl tattooed on theirs.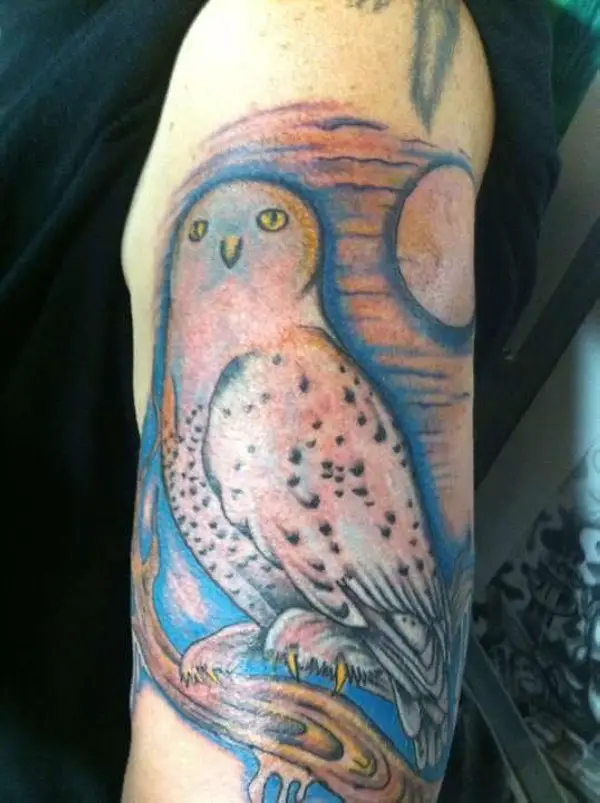 Tribal Arm Tattoo 2
Another simple version of a tribal art inspired arm tattoo.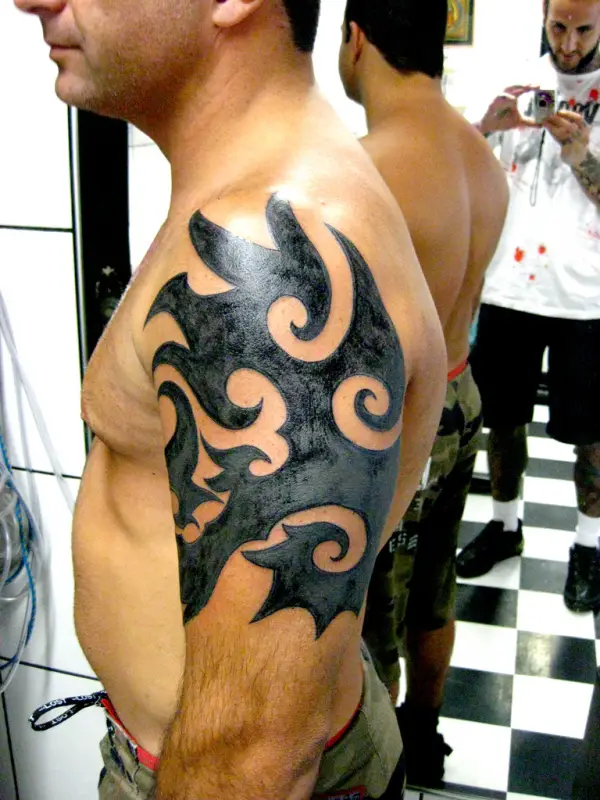 Phoenix Sleeve
Like the mighty Phoenix? Use it as a sleeve, like this fancy multicolored sleeve like tattoo of a phoenix.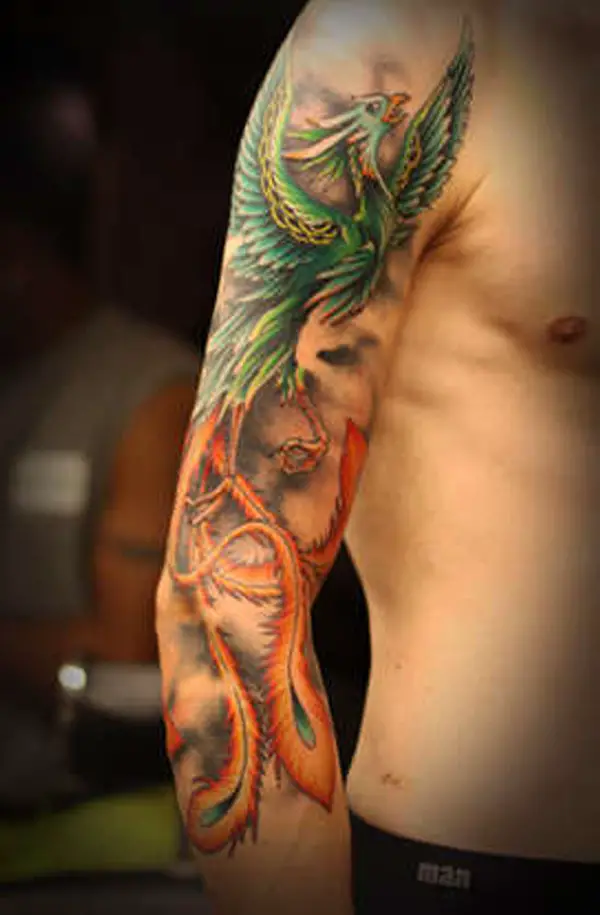 "Respect" arm tattoo
If there is one thing people lack, it's respect. Say it out loud with a tattoo etched on your arm.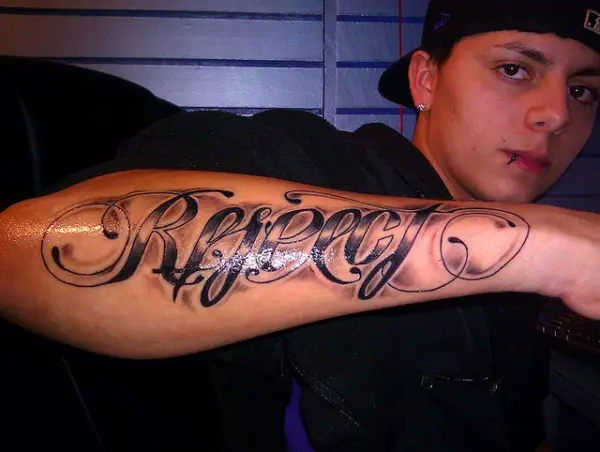 Respect Loyalty Ambigram Arm Tattoo
Our Lady of Fatima
The illustration of the Lady of Fatima on your arm can make for a great design.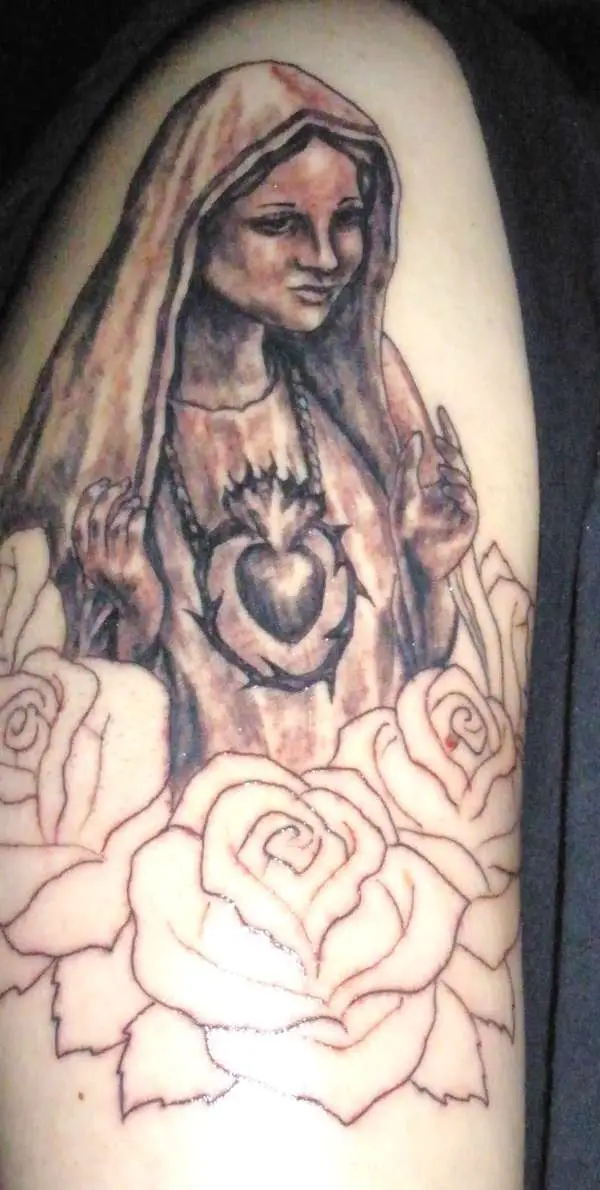 Right Arm wacky tattoo
Young enough to flaunt something wacky? Have a look at this original and wacky teenage design.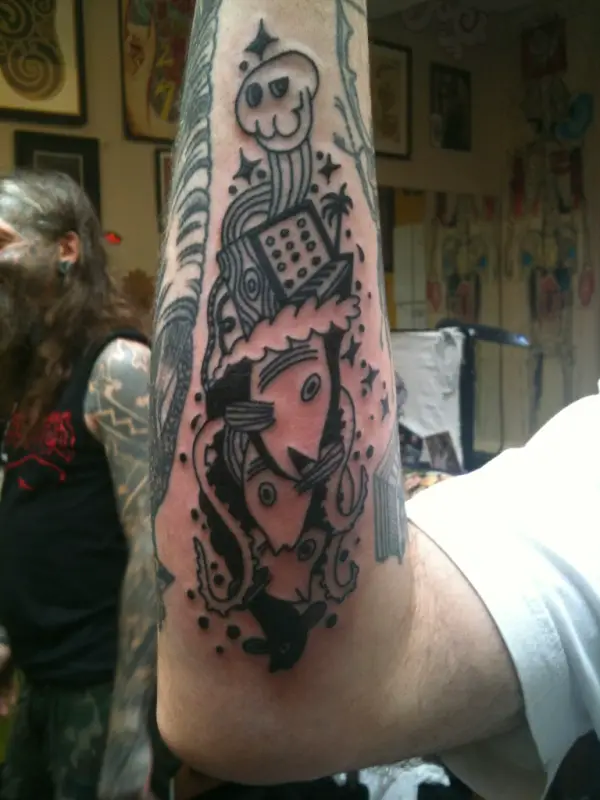 Design Arm Tattoo
The Eagle and flag colors can represent one's love for the country…and a lot more in this Eagle inspired arm tattoo.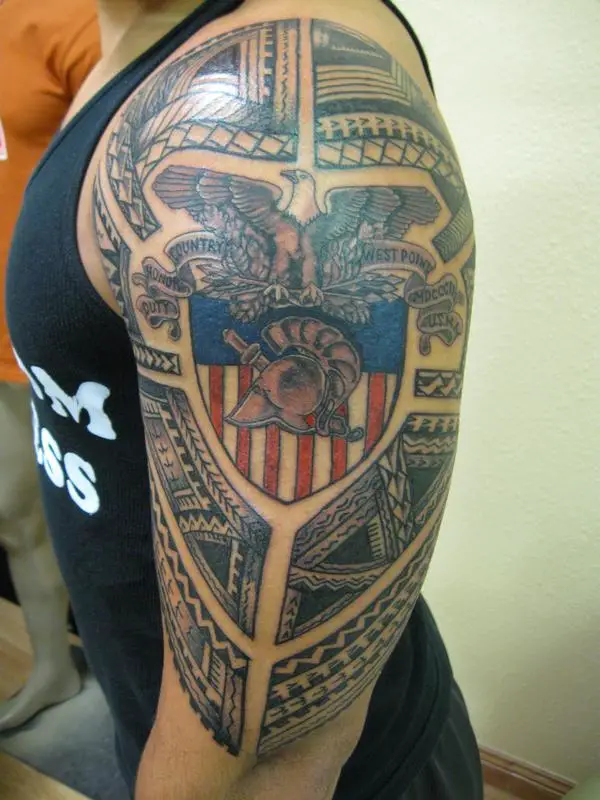 Big Red Guy
If you'd like to scare people off, this big red guy on your arm would do the trick.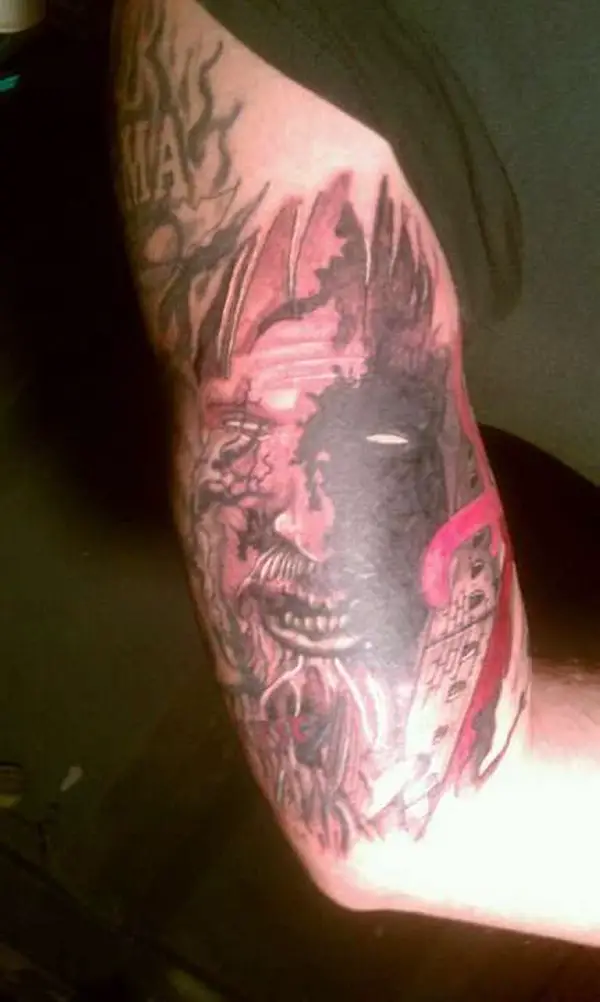 Lion half sleeve tattoo
Feel like a lion? Get it tattooed on your arm and wear it everyday as a sleeve.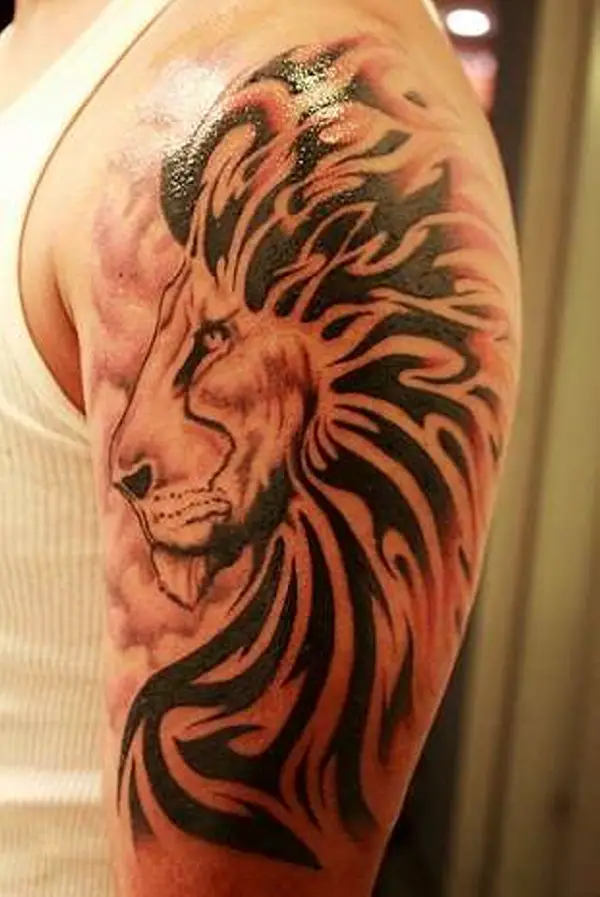 Playa Blanca
Get a simple playa banca tattoo if you think it's what suits you best.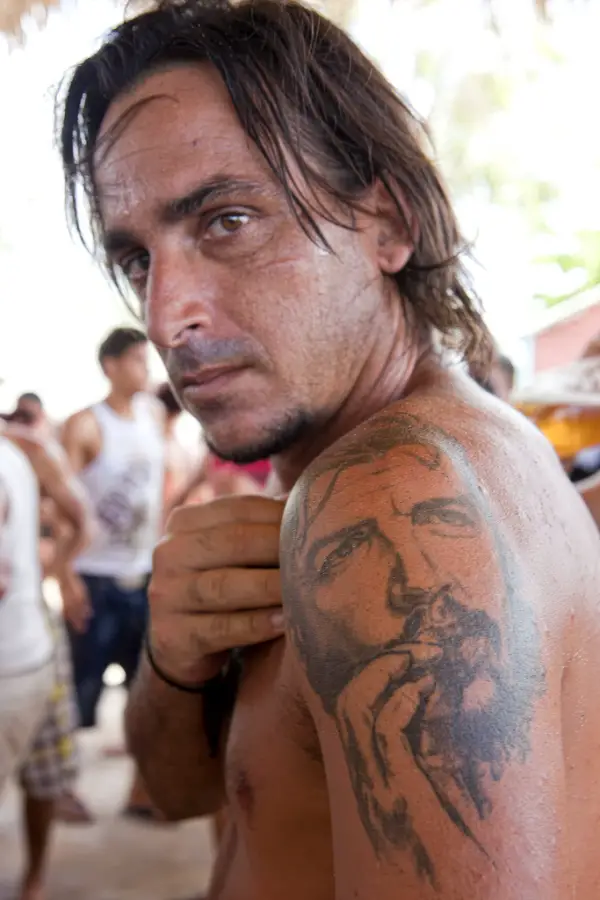 Playa Blanca
Men of Mayhem
Have a group? Like a group? Get a Men of Mayhem tattoo on your arm to show it then.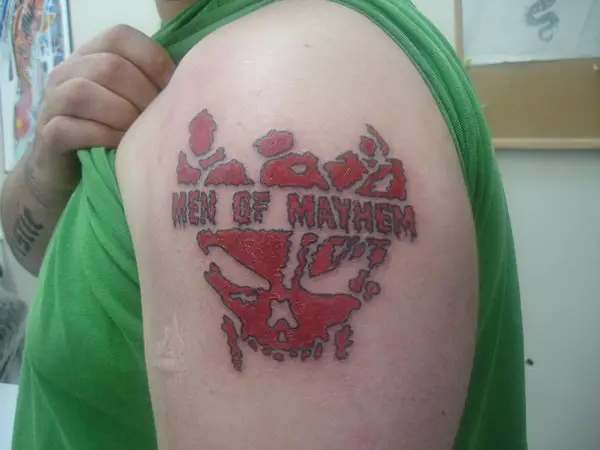 Metallica Arm Tattoo
If your love for music leads you to a favorite band, then show your love for it with the name tattooed on you.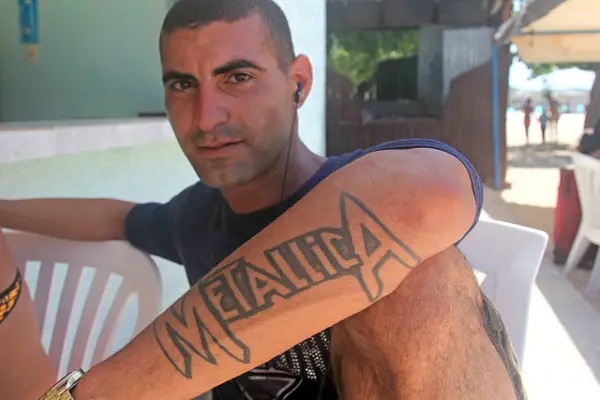 Metallica Fan Arm Tattoo
Colored Arm Tattoo
This multi colored tattoo is perfect when you want to tell a story…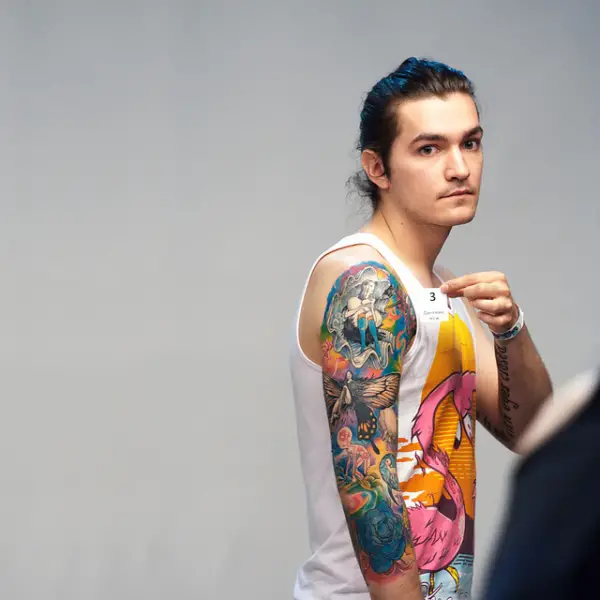 Broken Arm Tattoo
Want people to sympathize with you? Get the image of a broken arm tattooed to you.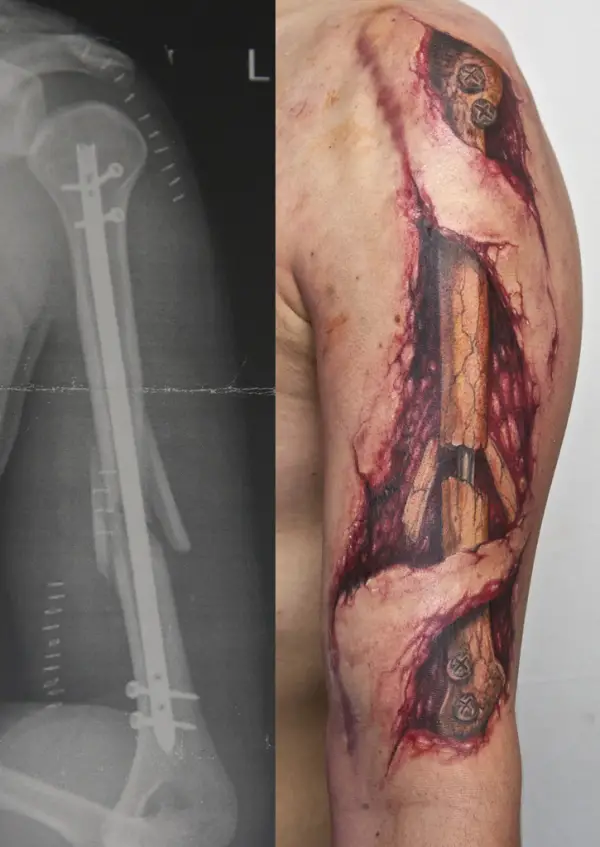 Traditional Arm Tattoo
Be the man with the traditional arm tattoo that includes dragons and swords and all things male.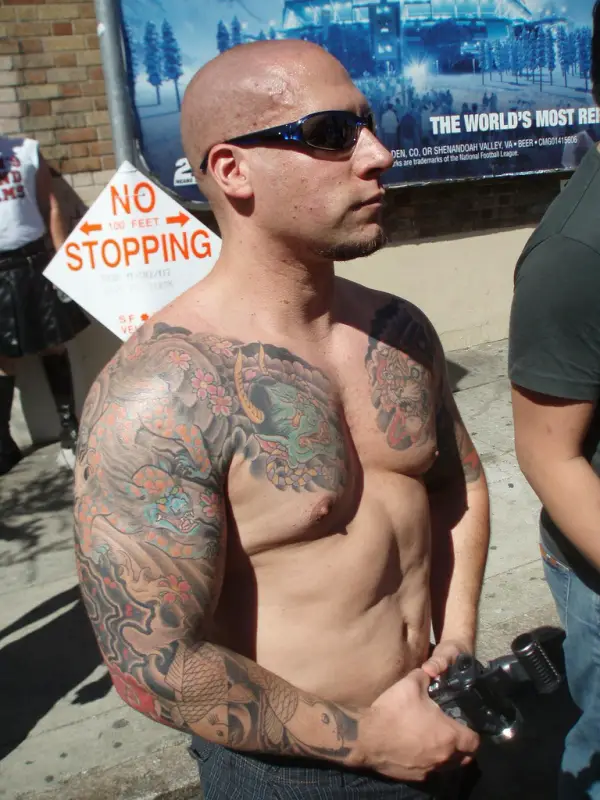 Arm Wordings Tattoo
If you like phrases. Or a paragraph from a book, etch it to your arm.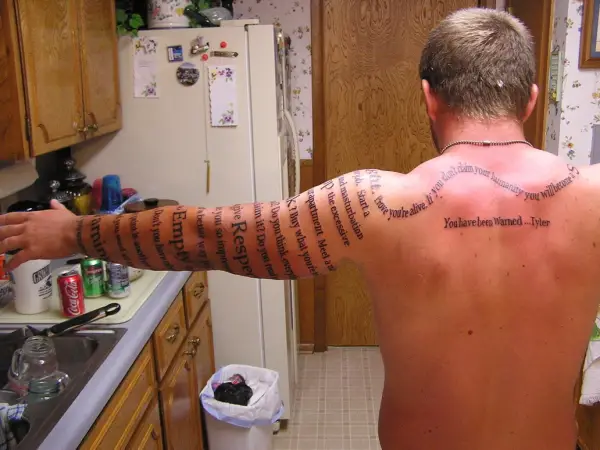 Deltoid Arm Tattoo
A simple black and blue deltoids arm tattoo.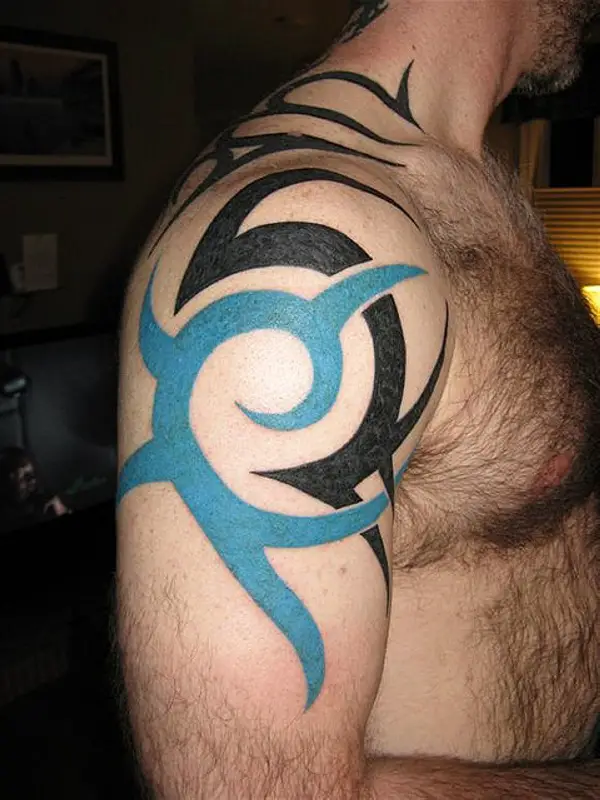 Horror Tattoo
If you are a fan of horror stories, there's nothing like getting a scary image etched on your arm for keeps.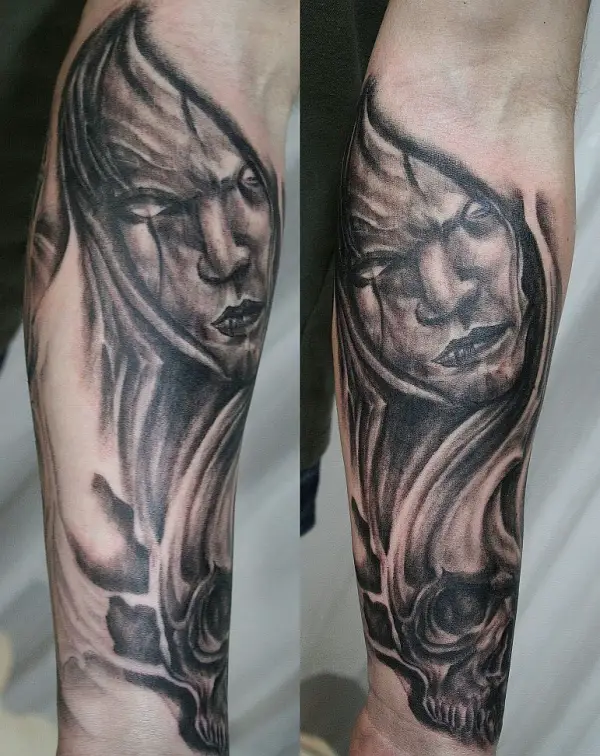 Demons Arm Tattoo
Scared of the demons? Or like them? If you do…get them on your hand for keeps.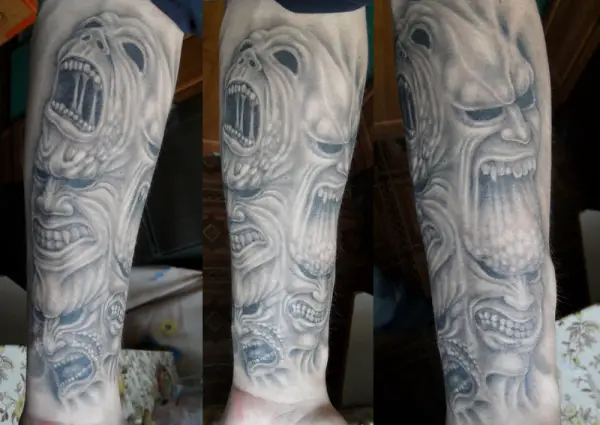 Wow! You made it through this list fast. We're glad to see you finished the entire list though and hope that you've found an arm tattoo for men that really stands out to you. Hopefully it's something that calls your name, makes you want it, and inspires you to go out and get a new tattoo. Of course, we also hope that it only inspires you and that you don't want a direct copy of it. After all, what fun would that be?
Anyways, with all of that being said, take a few seconds to let us know your thoughts about this list in the comments section below and tell us which tattoo you liked the best and why. We promise we'll read each and every comment!
If you like this article, you might be interested in some of our other articles on  Harley Davidson Tattoos,  Navy Tattoos,  Octopus Tattoos, and  Demon Tattoos.