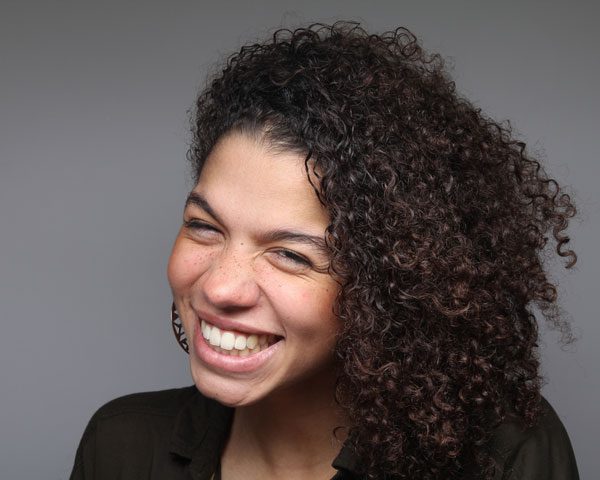 The black beauties are famous all over the world for their unique looks and classy crowning glory. The hair of the black women is a subject of interest and curiosity for many people and it would not be wrong to say that the coarse and curly locks look magical in a very mysterious way. The black, and in some cases, brown hair, have a distinct texture and shine. Well, hairstyles have always been the favorite segment for women when it comes to grooming and the dusky damsels are no exception.
The black girls and women love to wear their hair in various stylish manners but for them nothing is more appealing than the beauty of natural hair styles. They love to wear natural hairdos. Now you must be thinking that the natural tresses would look boring. Well, nothing could be more wrong than this belief for there are a good number of natural hair styles for black women that not only look beautiful but also possess a strong trendy charm. If you want proof then just scroll down a few inches and you will get enough of it. Below we have showcased a presentation of 37 images that show the sultry sweethearts in classic natural hairstyles. Take a look.
Natural Curly Hairstyle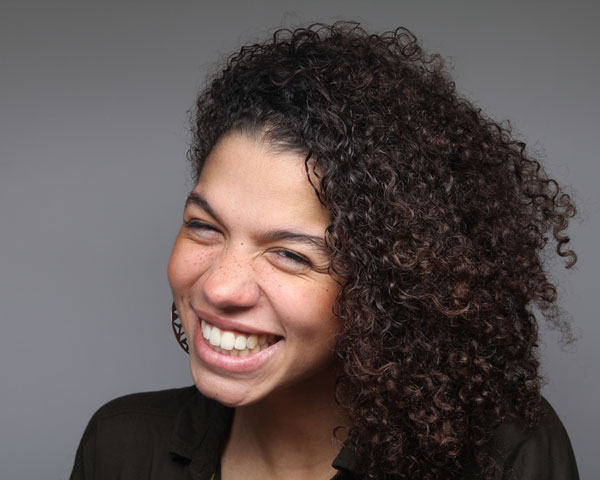 Nothing is as enticing and endearing as the twists and turns of a natural black hairstyle.
Voluminous Curly Hairstyle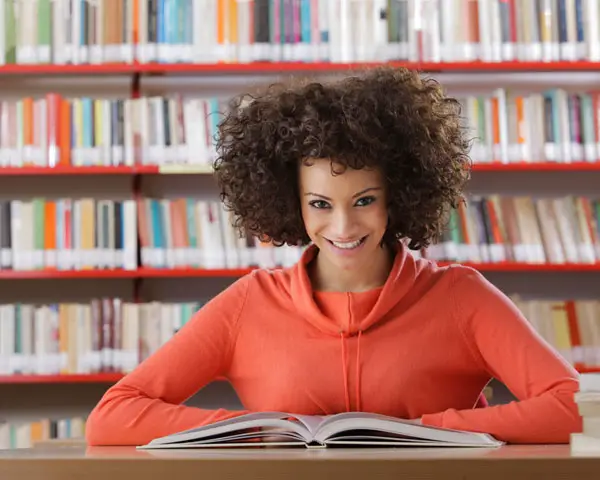 Bouncy and brisk thick curls, reaching just below the ear lobes, look very appealing as they are spread out around the face.
Chilled Crowning Glory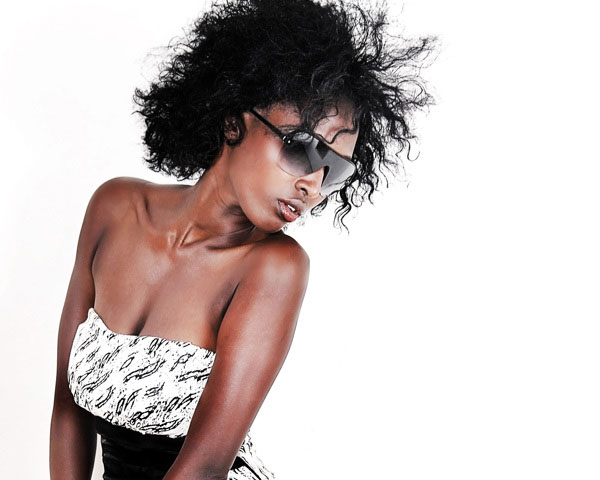 Short loose open curls make a classy and carefree style statement that is a perfect companion for the fashionable black girl.
Short Curly Hairstyle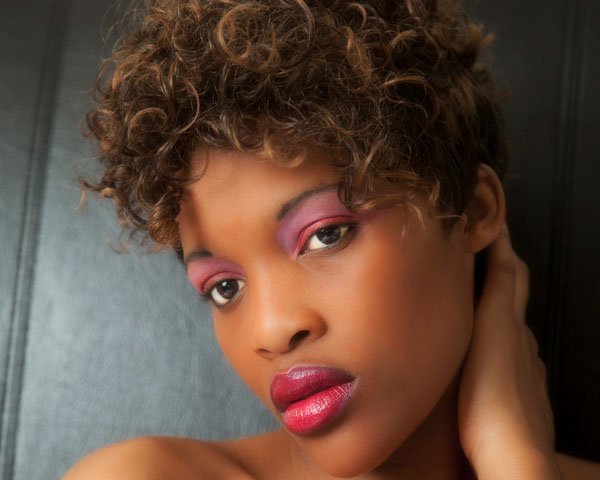 The brown coiled locks look great as they sit on the head of the beautiful black girl.
Layered Dark Hairstyle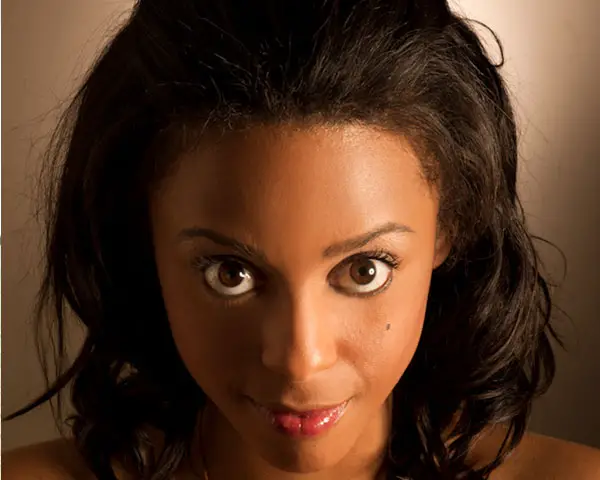 The black beauty makes a sober style statement in her straight medium layered hair.
Simple Bun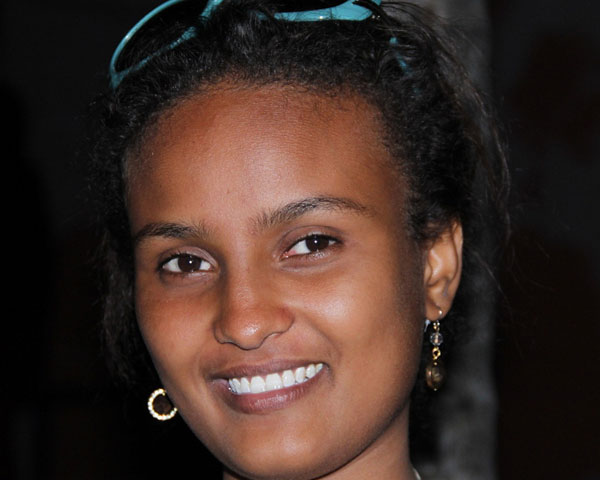 The cute face gets fine highlight as the black woman wears her tresses in a back swept bun.
Trendy Natural Hairstyle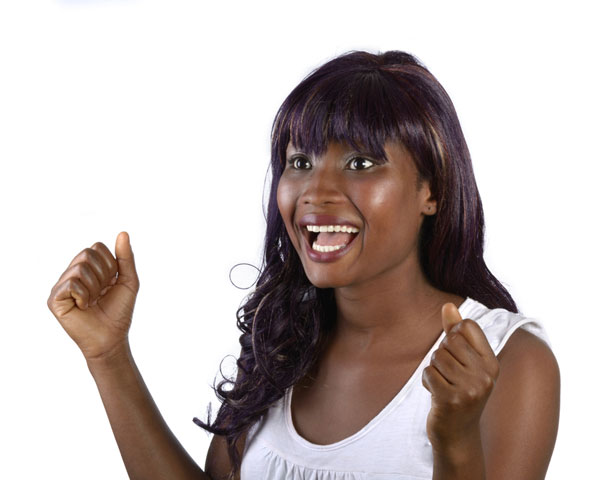 The irregular bangs and the wavy layers together create a stylish look for the black girl.
Natural Frizzy Hairstyle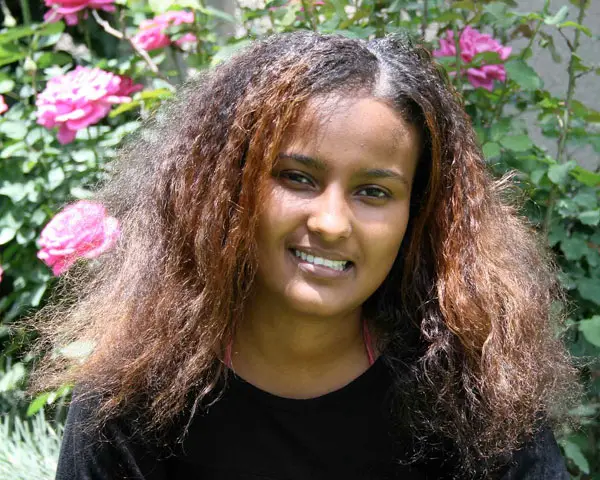 The two different shades lend this natural curly hair a fine groovy glow.
Heavy Updo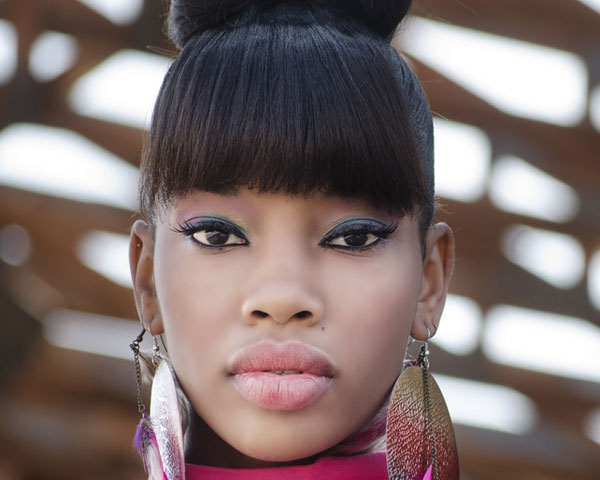 The long eyebrow grazing bangs and the bulky bun sitting on the top make for a fabulous 'walk-the-ramp' hairstyle.
Elegant Updo Hairstyle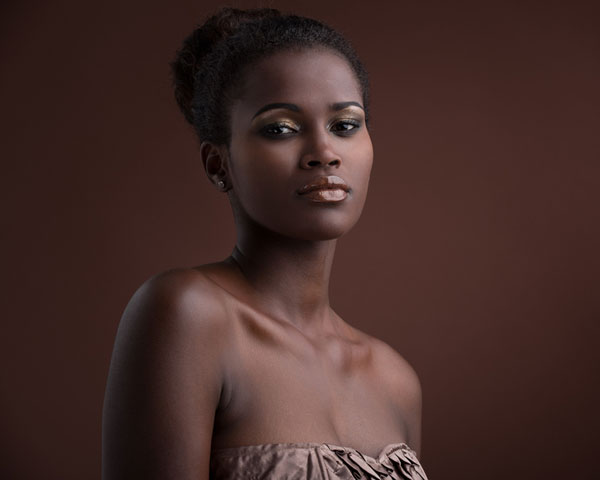 Long black hair is worn in a decent back pulled bun for a nice and natty look.
Old Woman Natural Hairstyle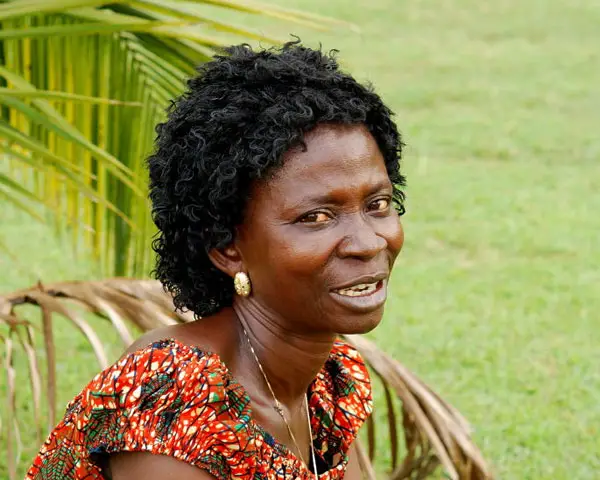 Her skin might be showing some wrinkles but the neat dark curls make her look much younger.
Natural Permed Hair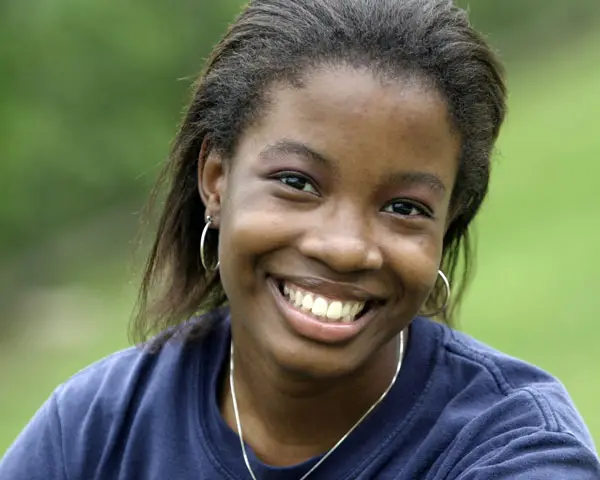 This hairstyle is certainly different and looks quite decent as the girl dons it in a pulled back fashion.
Gorgeous Hairstyle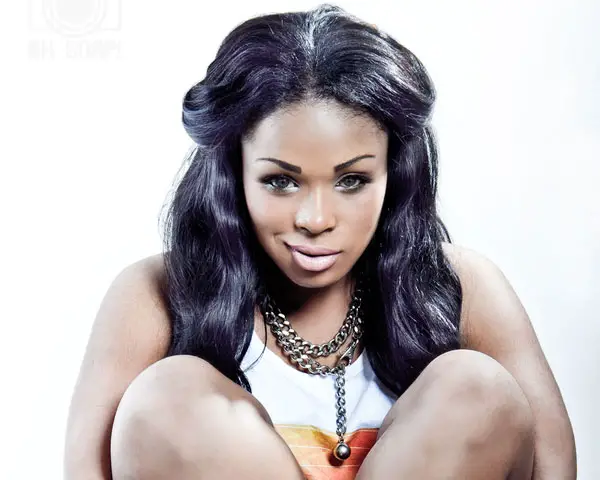 Thick and shining dark hair is worn with a center parting and wavy loops on sides for a classy look.
Dark Brown Hairstyle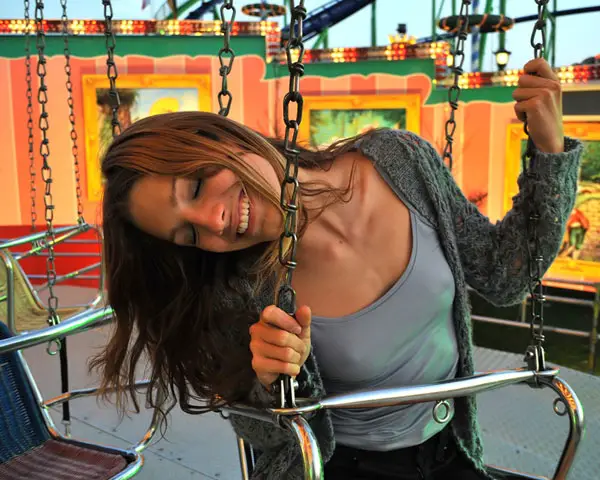 The black beauty looks very charming as she lets loose her long brown layers.
Funky Short Hairstyle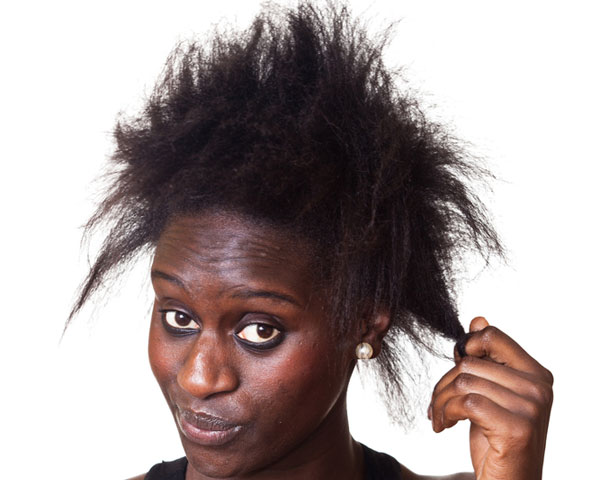 The black girl looks very edgy in her ruffled short dark natural hair.
Glossy Dark Hairstyle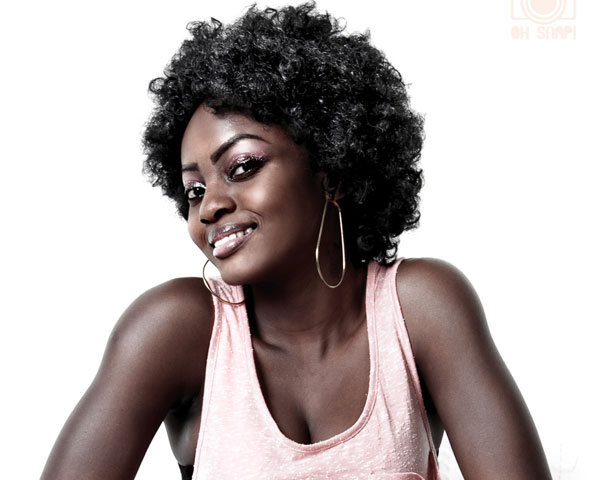 The dark nest sitting over the head of the dusky girl has a superb shine and vivacious volume.
Straight Black Hairstyle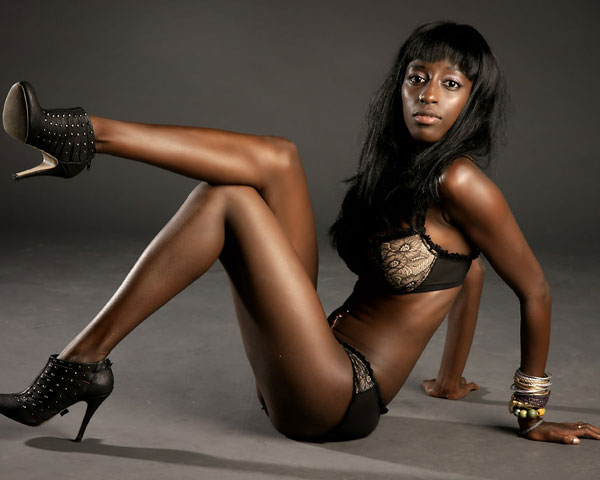 Long straight hair looks great when it is teamed up with bangs on the front.
Graceful Layered Hairstyle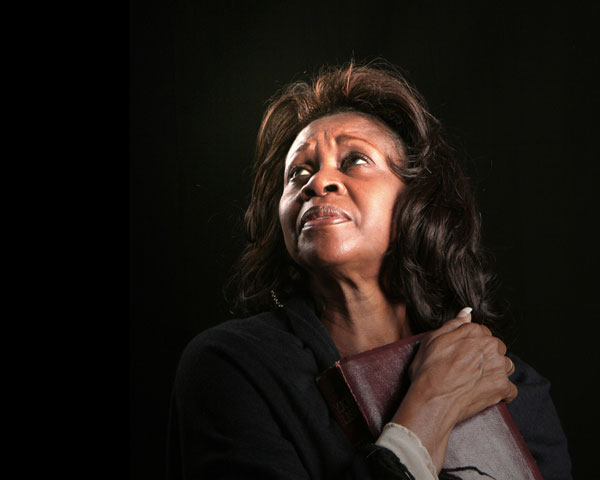 The mature black woman looks pretty young and graceful in her heavily layered straight hair.
Voluminous High Bun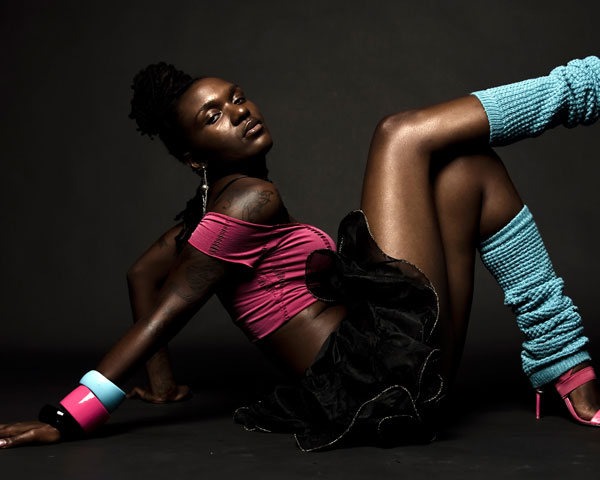 The black girl rocks in her high and heavy bun secured with thick curly black hair.
Formal Hairstyle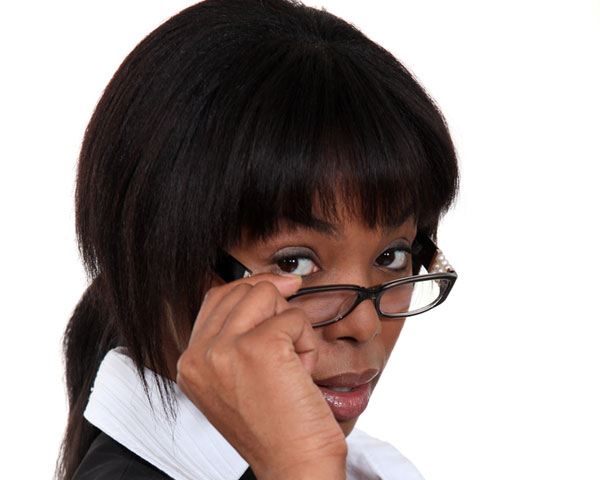 This layered long hair with wispy bangs is secured in an elegant ponytail for a smart and suave look.
Ravishing Dark Hair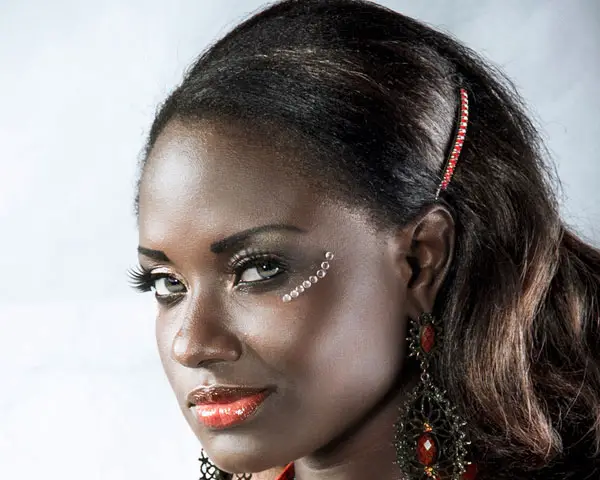 The sultry black girl looks appealing in her long and luscious dark hair worn with side parting.
Short Layered Hairstyle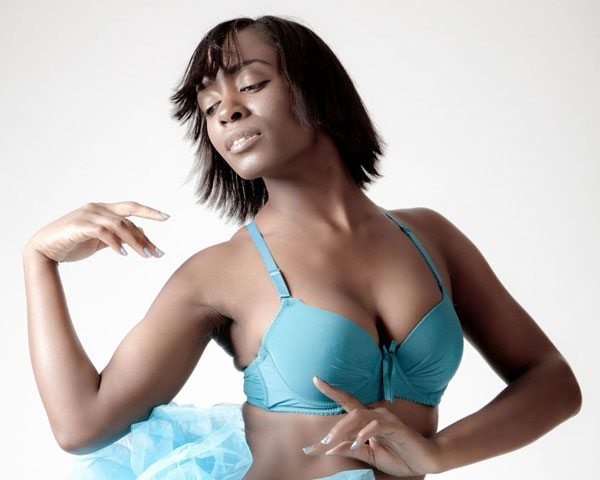 The fanning out fine layers and the side swept bangs make for a trendy short hairstyle.
Chic Medium Hairstyle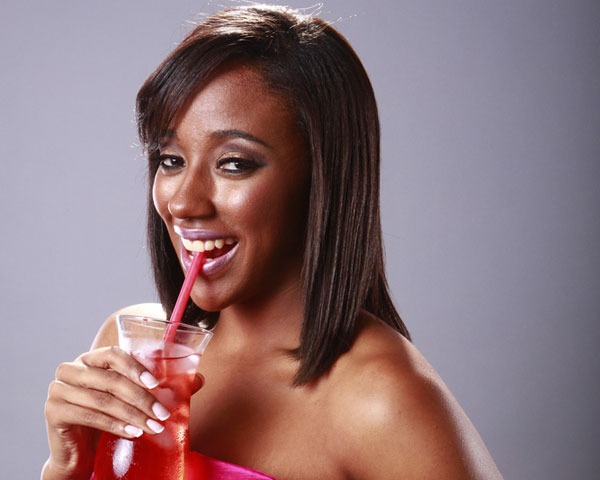 The smooth layered tresses and the side swept bangs look very elegant and stylish.
Medium Brown Hairstyle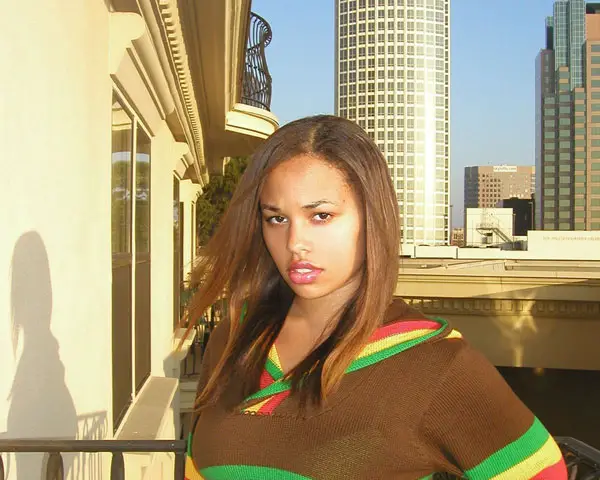 This naturally brown hair of the girl looks very unique and oozes a strong sexy appeal.
Medium Layered Hairstyle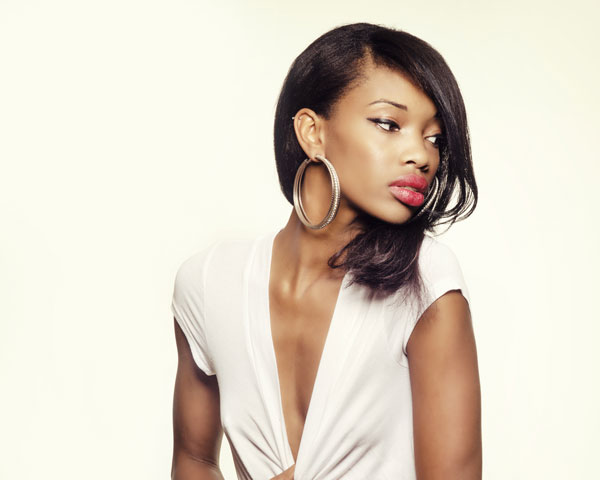 The girl flaunts her mid length natural straight dark hair in a loose open side parted fashion.
Thick Natural Hair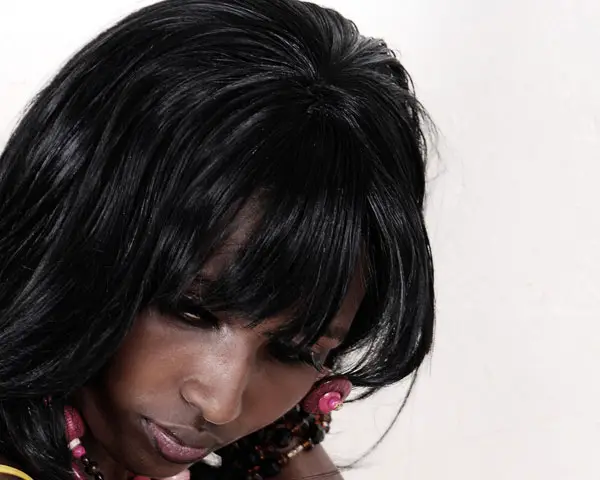 Black women are blessed with voluminous dark hair that looks very pleasing when done in bangs and layers.
Catchy Curly Hairstyle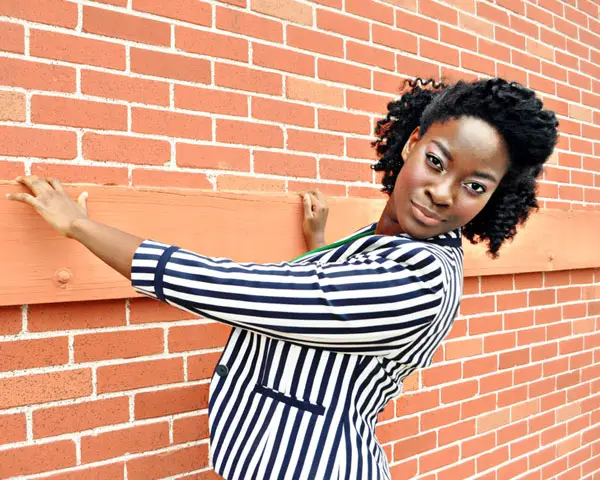 Short curly hair is styled in a puffy back swept manner to keep the curls away from face.
Natural Long Hair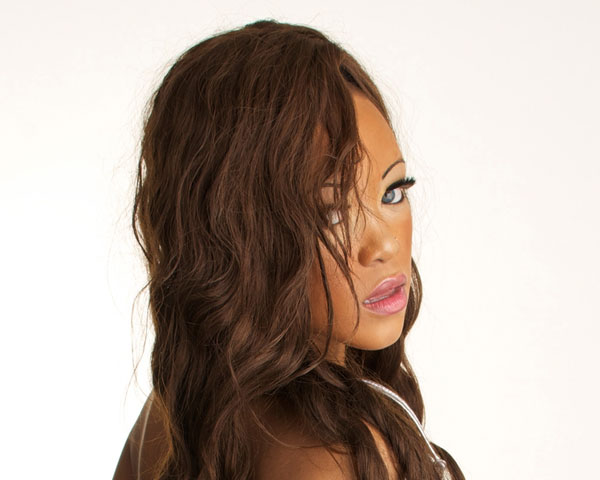 Displaying a nice wavy touch, the long brown hair of the dark girl looks quite sexy.
Eye-catching Natural Hairstyle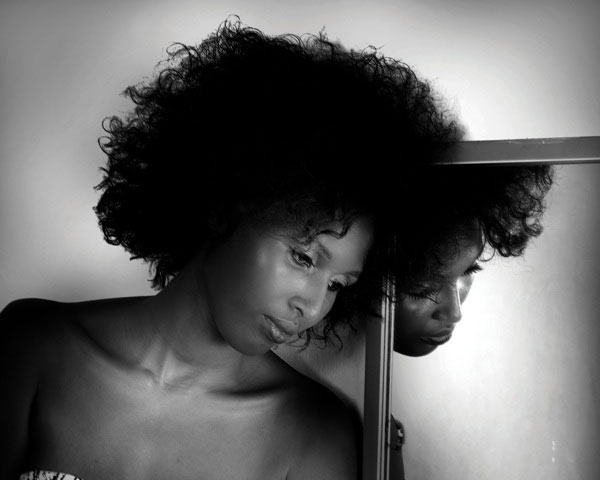 Expansive dark layered hair looks very impressive due to its raven shade and vibrant volume.
Eye-catching Natural Hairstyle
Beautiful Natural Hair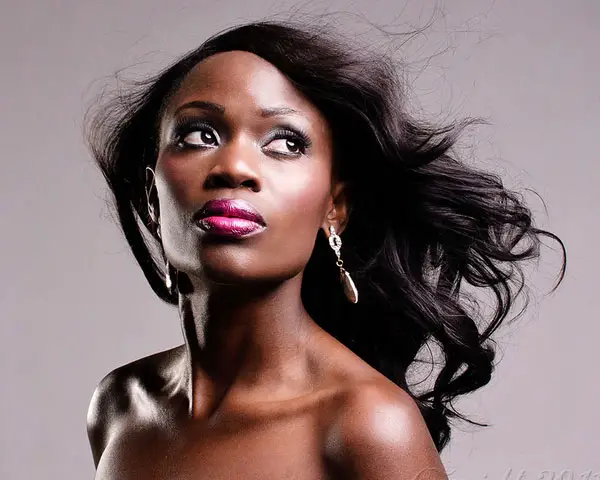 Have a look at the flowing long locks of the girl. They look very magnetic.
Dark Long Hairstyle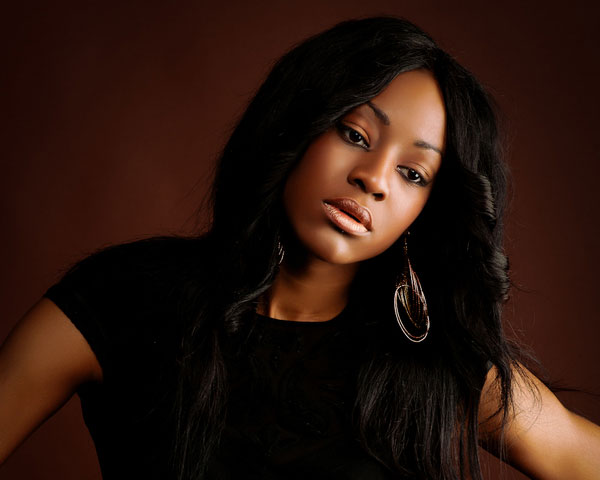 Long black tresses have a slight wavy touch and look very charming as they are let loose with middle parting.
Cool Short Hairstyle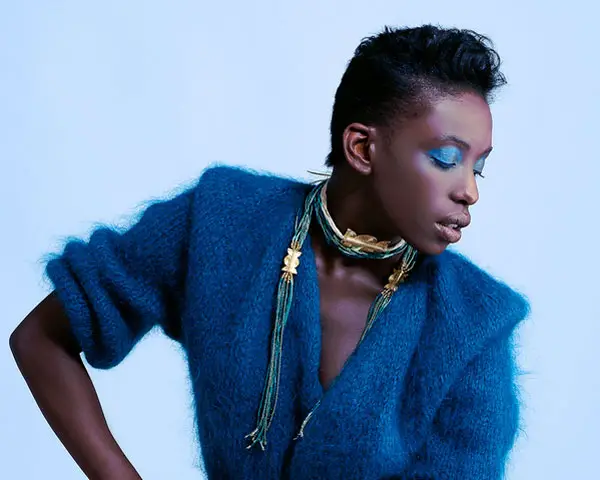 Short dark hair is trimmed on back and worn with a fluffy side parting for a bold look.
Sleek Short Hairstyle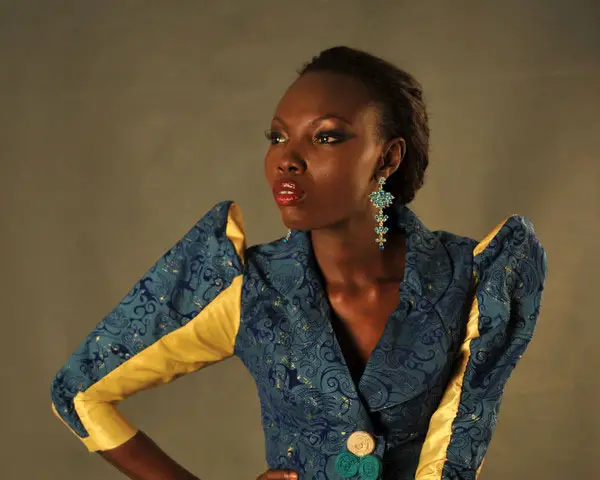 Short straight natural hair worn in a back swept style looks very suave.
Ponytail Hairstyle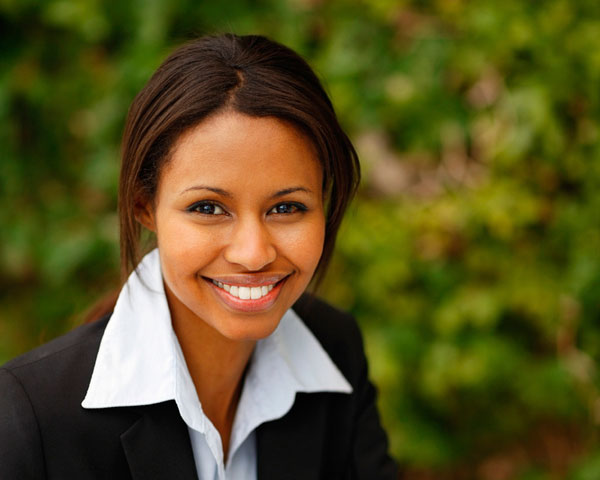 The smiling girl wears her long natural layered hair in a side parted ponytail for a formal look.
Fabulous Natural Hairstyle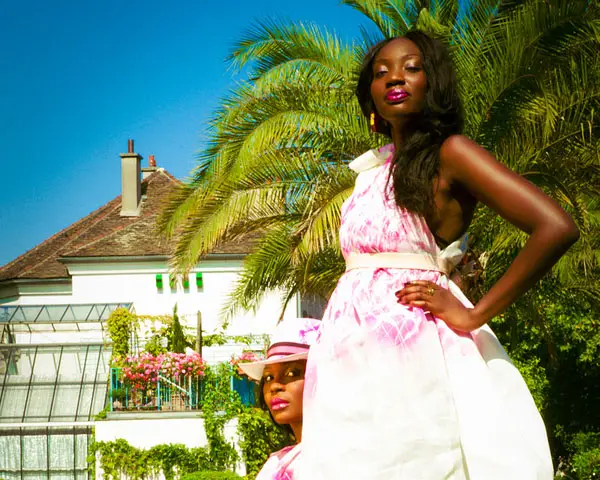 The sultry African beauty looks ravishing in her loose open natural dark tresses, gently sitting on one side of the shoulder.
Very Short Haircut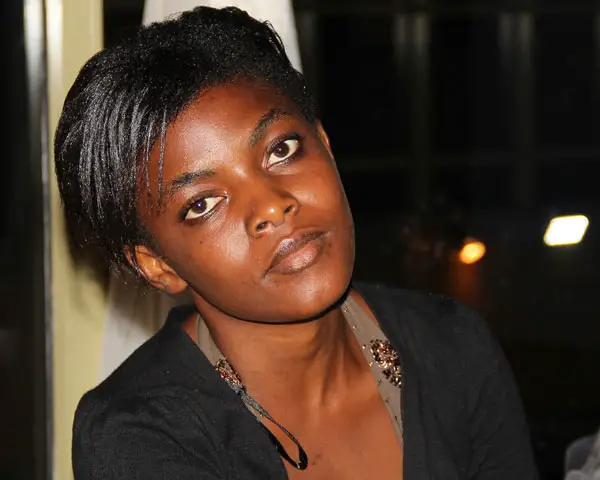 Ultra short layered hairstyle worn with side parting looks cool and in-vogue.
Sexy Short Curls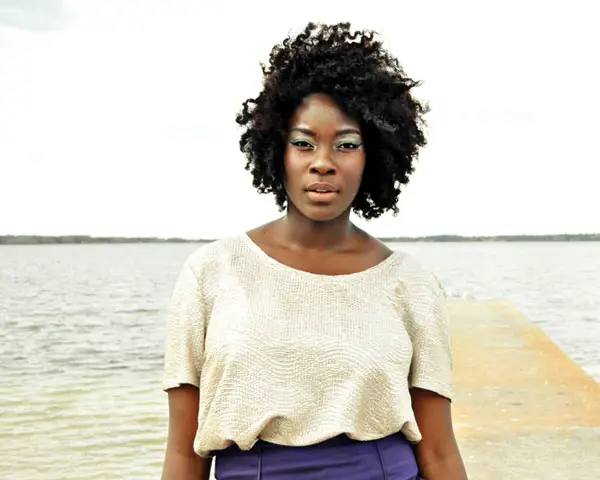 The girl shows off her blowing curls that are quite abundant and alluring.
If you like this article, you might be interested in some of our other articles on  Shoulder Length Layered Hairstyles,  Short Hairstyles For Fat Women,  Cute Easy Hairstyles For School  and  Very Short Hairstyles For Women.