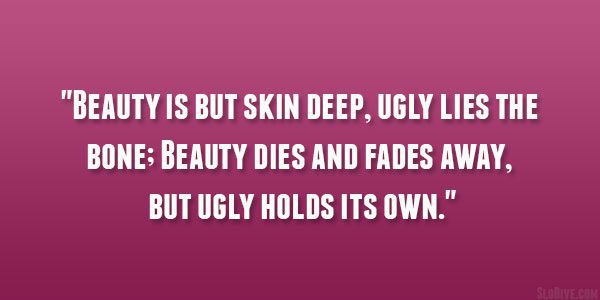 Beauty is a word that gets thrown around pretty often. We say, someone is beautiful, or a particular dress is. What is beauty really? Why do poets and philosophers say so much about beauty? Can any expression define what beauty is? Or, is beauty how one feels inside, no matter what the outside world says? Quotes About Being Beautiful try to capture this essence.
Different things have been written about beauty in different ages. Poets have praised the beauty of the moment, lovers have celebrated the beauty of their beloved's body, and artists have preserved forever the beauty of a person, in colors and lines. But, it is beauty of the soul that shines when the body is old. Golda Meir says that it was because she was not conventionally beautiful that she was forced to develop her inner resources. However much one tries to express beauty in words, the meaning slips away. This is why D.H Lawrence says that beauty is a mystery. It also needs a pair of seeing eyes to discover the beauty in people, things and experiences, and those who are blessed with this quality, remain ageless, says Kafka. Here is a collection of quotes exploring the meaning of being beautiful.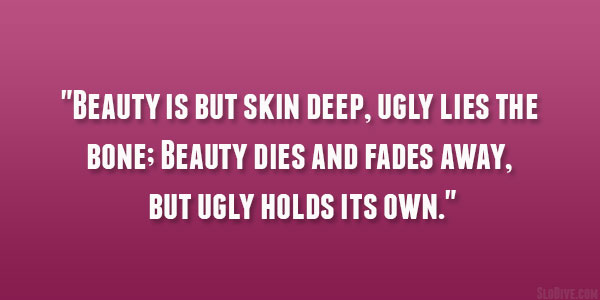 "Beauty is but skin deep, ugly lies the bone; Beauty dies and fades away, but ugly holds its own."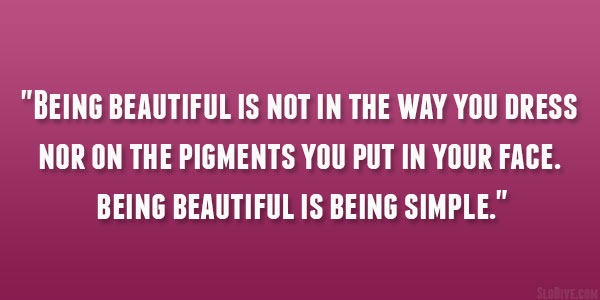 "Being beautiful is not in the way you dress nor on the pigments you put in your face. being beautiful is being simple."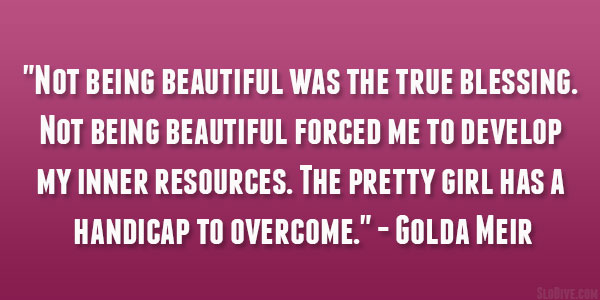 "Not being beautiful was the true blessing. Not being beautiful forced me to develop my inner resources. The pretty girl has a handicap to overcome." – Golda Meir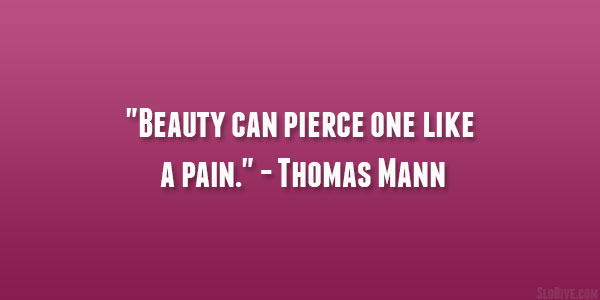 "Beauty can pierce one like a pain." – Thomas Mann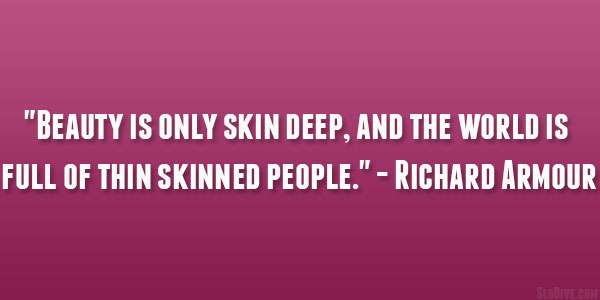 "Beauty is only skin deep, and the world is full of thin skinned people." – Richard Armour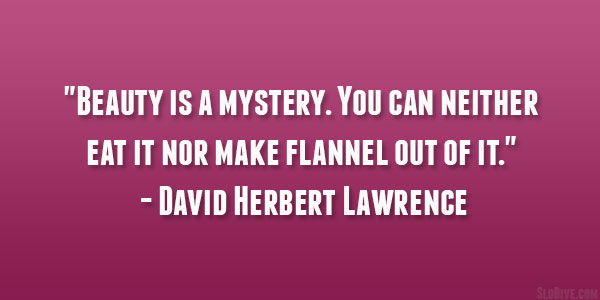 "Beauty is a mystery. You can neither eat it nor make flannel out of it." – David Herbert Lawrence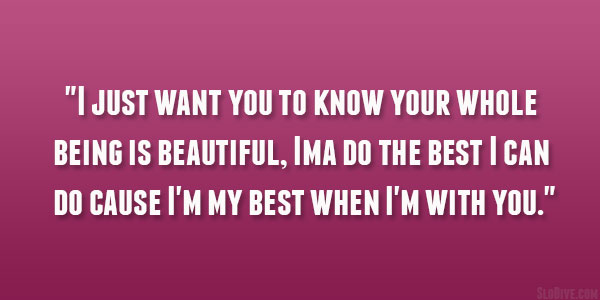 "I just want you to know your whole being is beautiful, Ima do the best I can do cause I'm my best when I'm with you."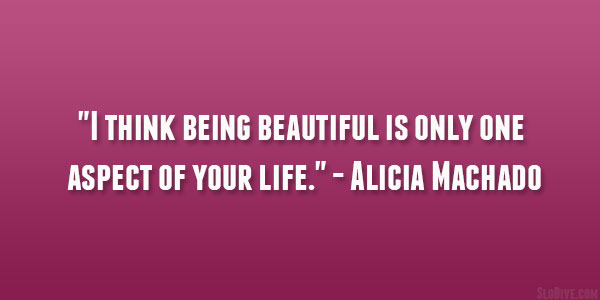 "I think being beautiful is only one aspect of your life." – Alicia Machado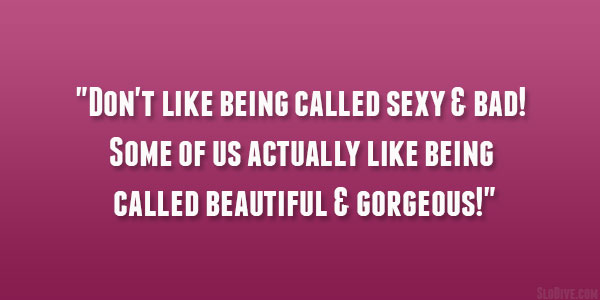 "Don't like being called sexy & bad! Some of us actually like being called beautiful & gorgeous!"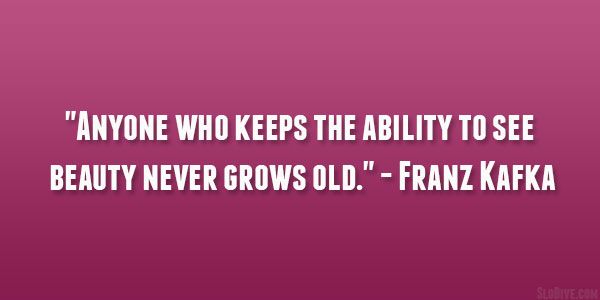 "Anyone who keeps the ability to see beauty never grows old." – Franz Kafka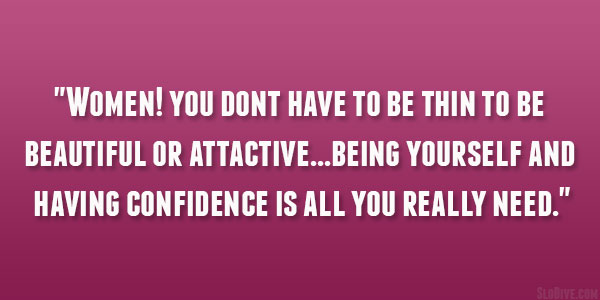 "Women! you dont have to be thin to be beautiful or attactive…being yourself and having confidence is all you really need."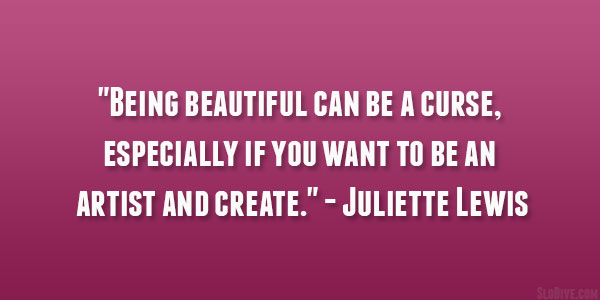 "Being beautiful can be a curse, especially if you want to be an artist and create." – Juliette Lewis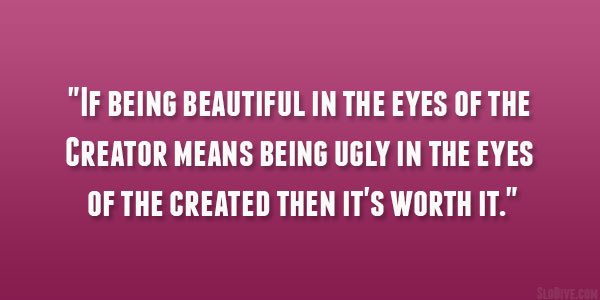 "If being beautiful in the eyes of the Creator means being ugly in the eyes of the created then it's worth it."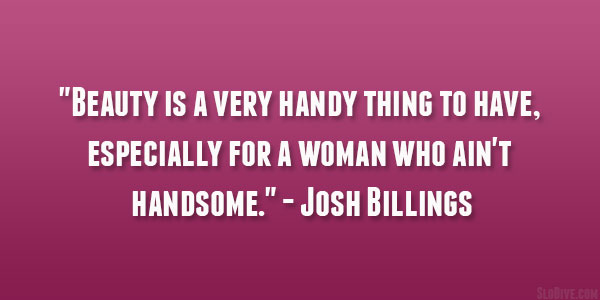 "Beauty is a very handy thing to have, especially for a woman who ain't handsome." – Josh Billings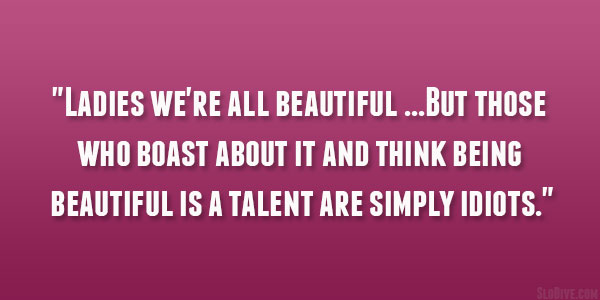 "Ladies we're all beautiful …But those who boast about it and think being beautiful is a talent are simply idiots."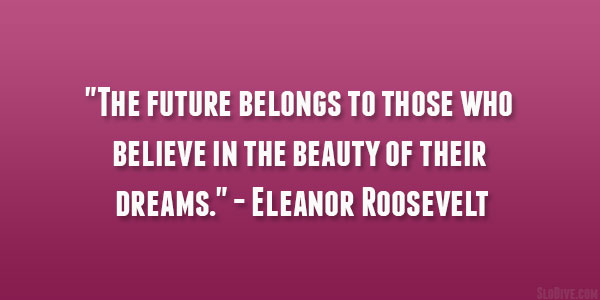 "The future belongs to those who believe in the beauty of their dreams." – Eleanor Roosevelt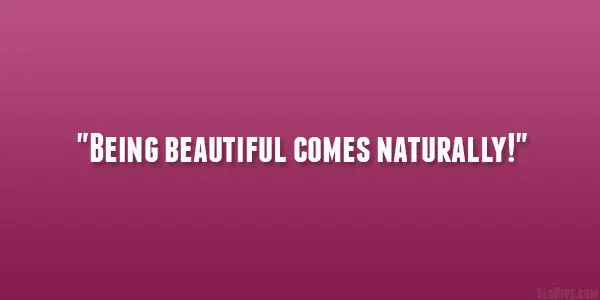 "Being beautiful comes naturally!"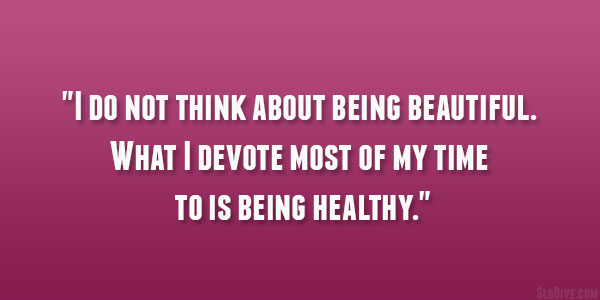 "I do not think about being beautiful. What I devote most of my time to is being healthy."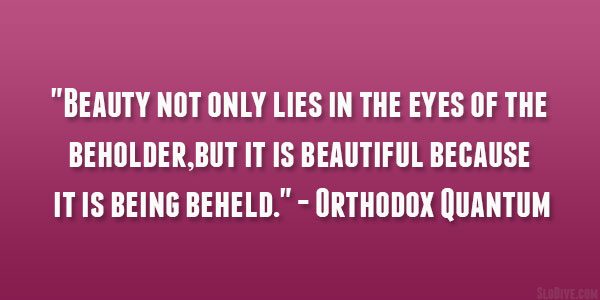 "Beauty not only lies in the eyes of the beholder,but it is beautiful because it is being beheld." – Orthodox Quantum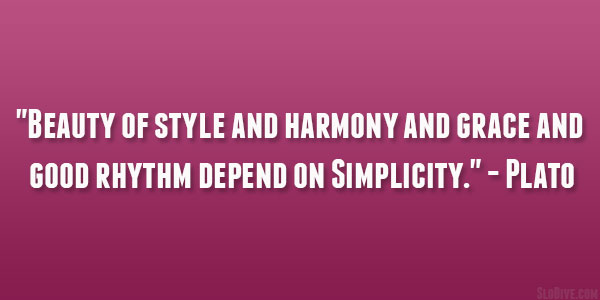 "Beauty of style and harmony and grace and good rhythm depend on Simplicity." – Plato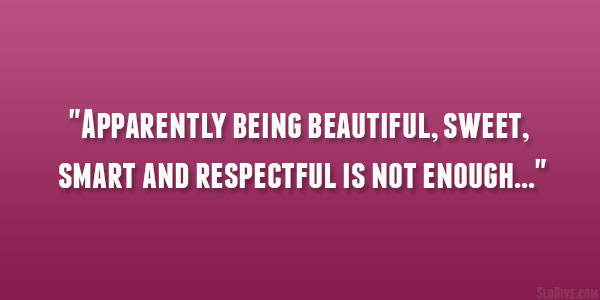 "Apparently being beautiful, sweet, smart and respectful is not enough…"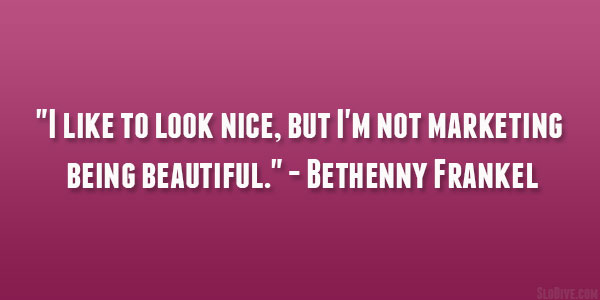 "I like to look nice, but I'm not marketing being beautiful." – Bethenny Frankel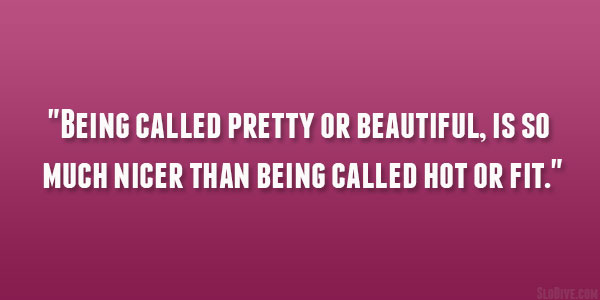 "Being called pretty or beautiful, is so much nicer than being called hot or fit."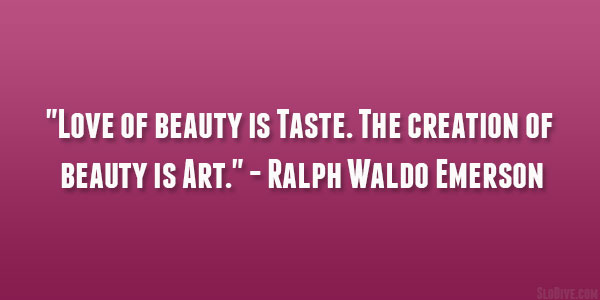 "Love of beauty is Taste. The creation of beauty is Art." – Ralph Waldo Emerson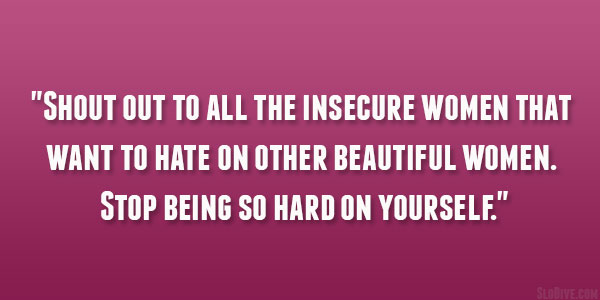 "Shout out to all the insecure women that want to hate on other beautiful women. Stop being so hard on yourself."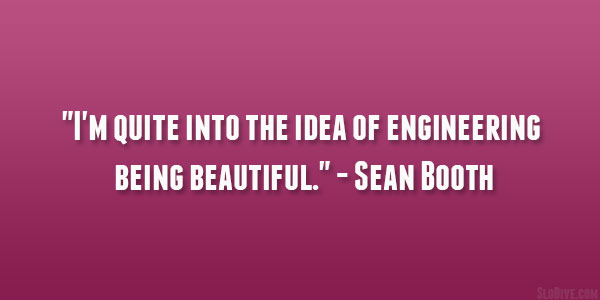 "I'm quite into the idea of engineering being beautiful." – Sean Booth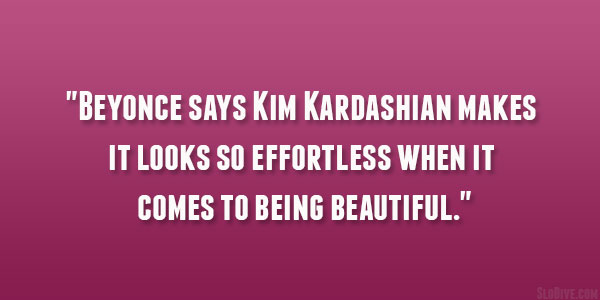 "Beyonce says Kim Kardashian makes it looks so effortless when it comes to being beautiful."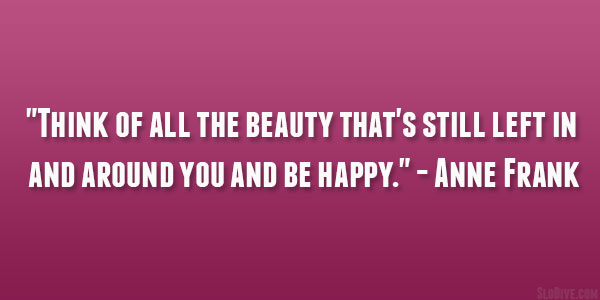 "Think of all the beauty that's still left in and around you and be happy." – Anne Frank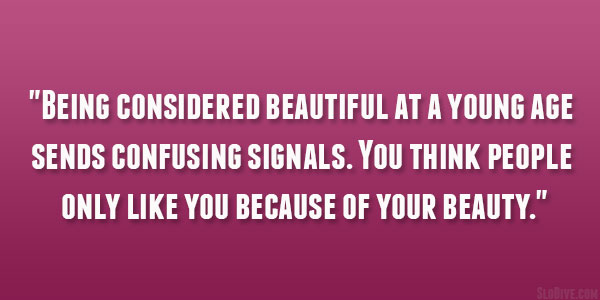 "Being considered beautiful at a young age sends confusing signals. You think people only like you because of your beauty."
If you like this article, you might be interested in some of our other articles on  Famous Music Quotes,  Music Quotes About Life,  Short Love Quotes For Him  and  Perfect Boyfriend Quotes.