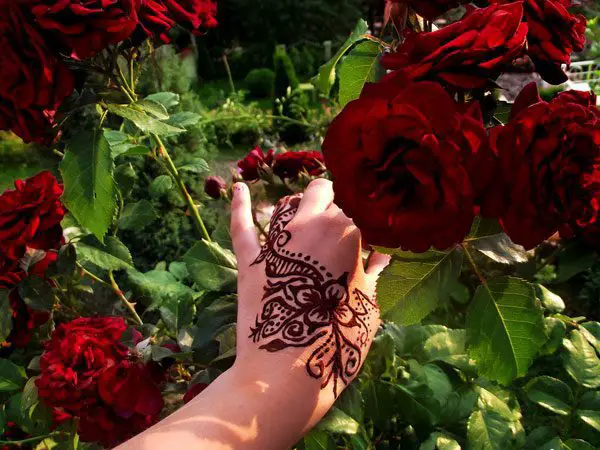 Henna tattoos possess a unique place in the world of body art genre. They are natural and beautiful. Created with the paste of powdered henna leaves, these tattoos have a painless procedure. They have been known to adorn the body parts of women since ages in the Eastern Mediterranean region and India. A traditional Indian wedding is rarely complete without the henna ceremony that comprises the bride and other women applying different henna tattoo designs on their hands and feet. Henna tattoos are also said to possess medicinal properties and many stories and folklores are attached with them.
The growing fascination of people with Oriental culture and tradition has brought henna tattoos into limelight. Women from all parts of the world have developed a love of sorts with the henna decorations. They keep looking for catchy and cool designs of henna tattoos. So, today we bring a post that will cater to the needs of all these women. Check out the 26 images displayed below. They have got a superb variety of tattoos created with designer motifs. We are sure you are going to love them for their 'it's different' appeal so enjoy the tattoo designs found below!
Popular & Pleasant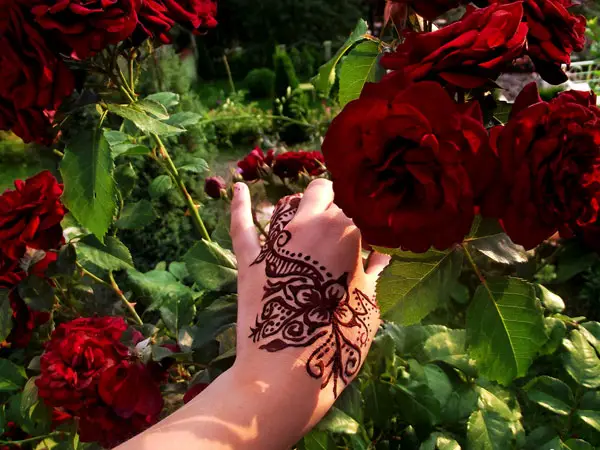 Done with broad outlines, this floral henna tattoo design oozes beauty and boldness.
Easy & Elegant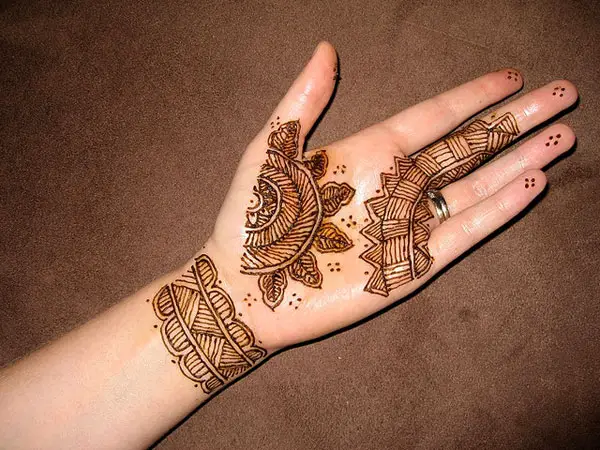 These three separate patterns sitting on the palm and wrist are very simple, neat and easy to create.
Cool Location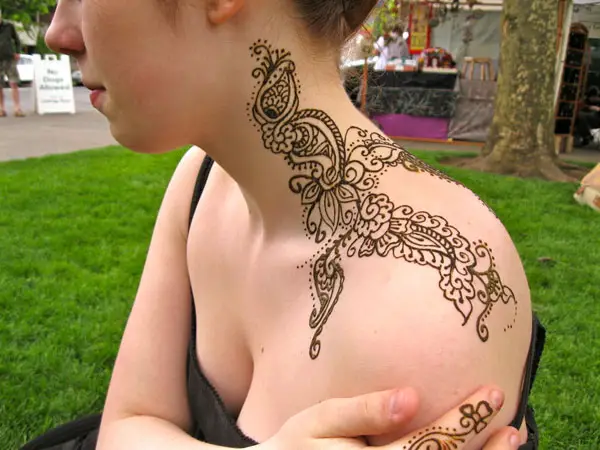 Henna designs are mostly created on feet and hands but you can also get them done on your neck for a unique appeal.
Floral Style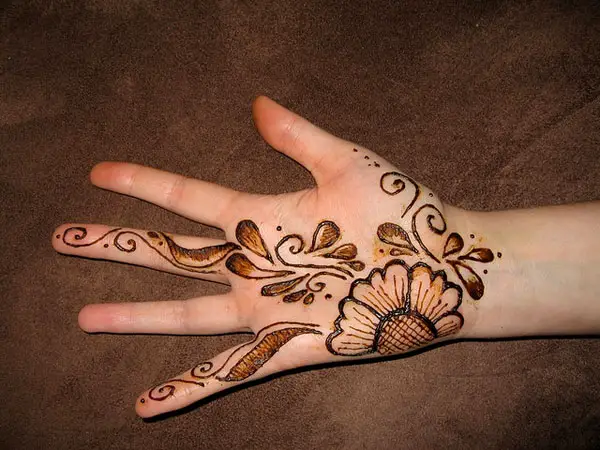 Not very elaborate and intricate, this henna tattoo design uses flowers and leaves to produce a sober and clean look.
Modern & Traditional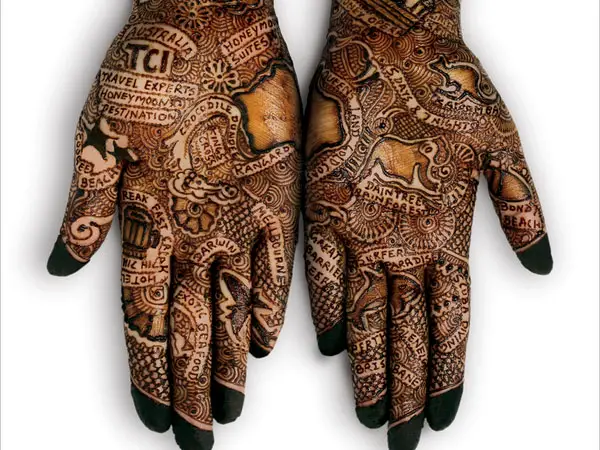 A fine artistic pattern is evident in this henna tattoo design.It also bears words, which are entwined with the beautiful contours.
New Approach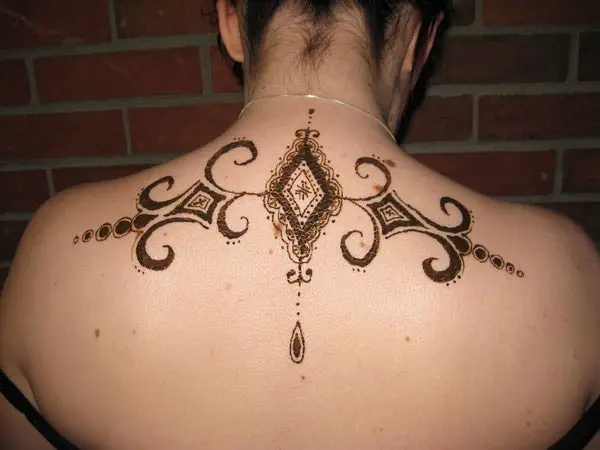 The girl got her back decorated with an unconventional and mysterious looking design to express her fascination with mysticism.
Sexy Floral Design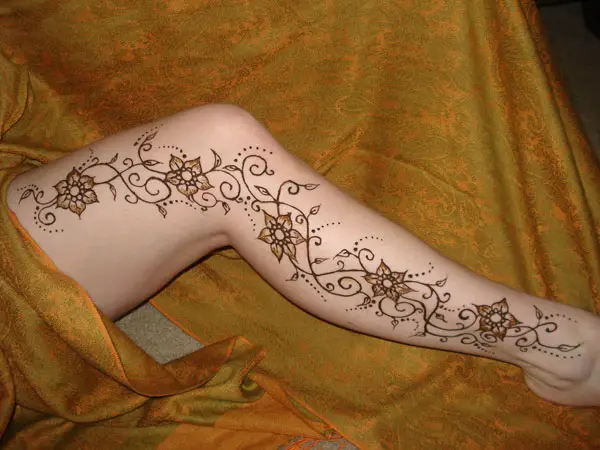 The string of flowers looks quite seductive on the bare leg of the girl and make for a cute and charming design.
Broken Wings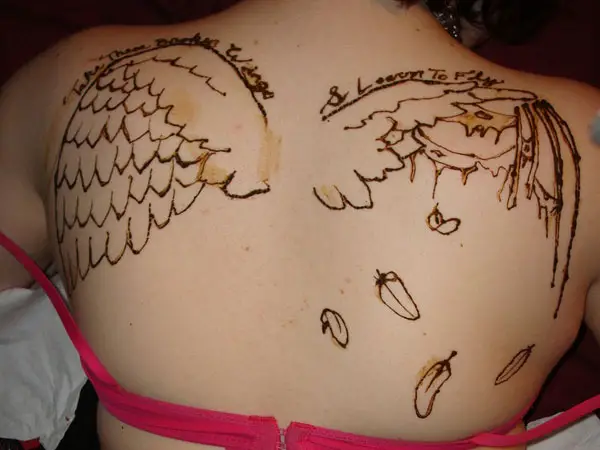 This image gives you a glimpse of a modern take on the henna tattoo design that is unique and meaningful. It inspires the girl to be positive and optimistic.
Curvy & Intricate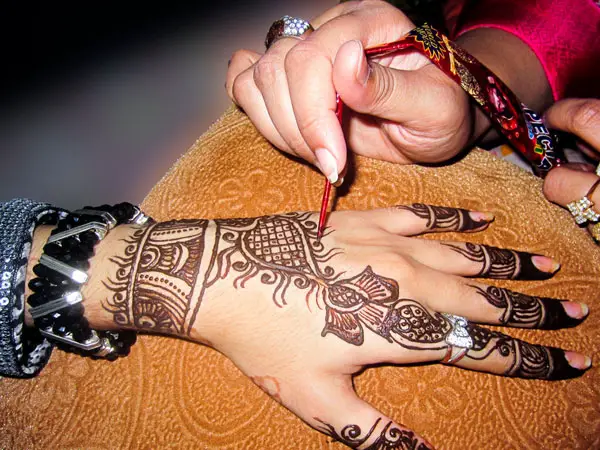 The fine flaming contours and curves look very bright and artful. Not only this, they also make for an excellent henna tattoo design.
Adorable Flowers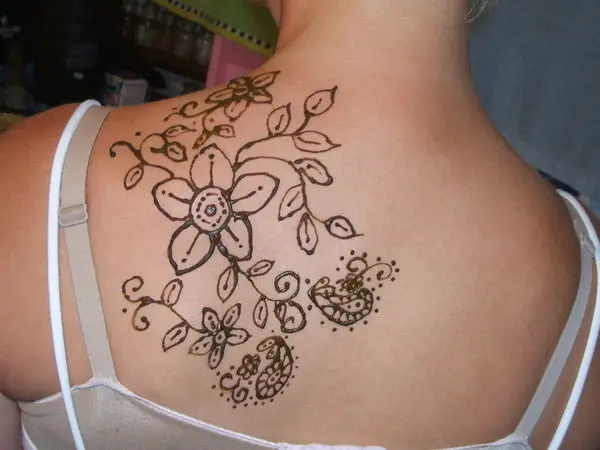 Flowers and feminine beauty go hand in hand. Therefore, the floral pattern is such a hit as henna tattoo design.
Floral Crescent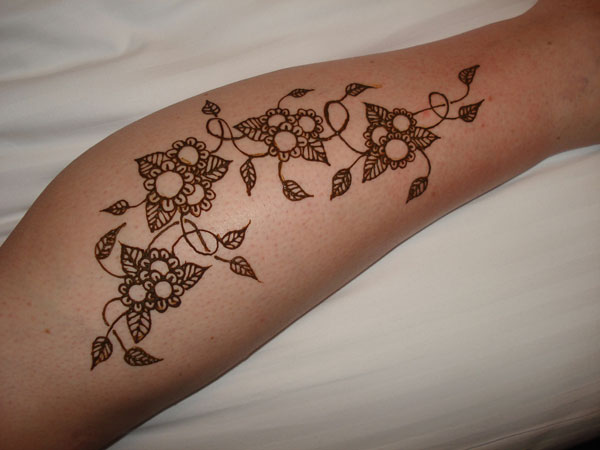 The bunch of four flowers tattooed in a semi-circular style looks very graceful as a tattoo design.
Pleasant Subtlety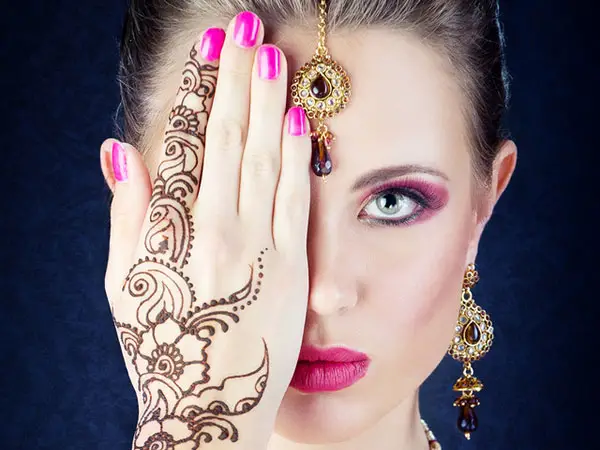 The beautiful Indian bride sports a decent and delectable henna tattoo design on her hand that adds to her divine charm.
Sexy Belly Design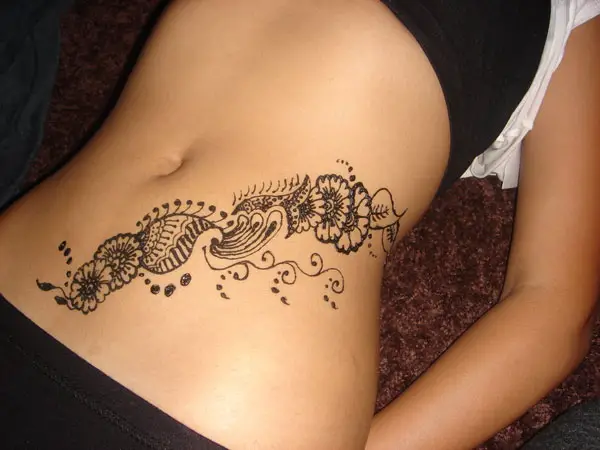 Decorate your smooth and sexy flat abs with this catchy henna design that combines floral and paisley motifs.
Blooming Tree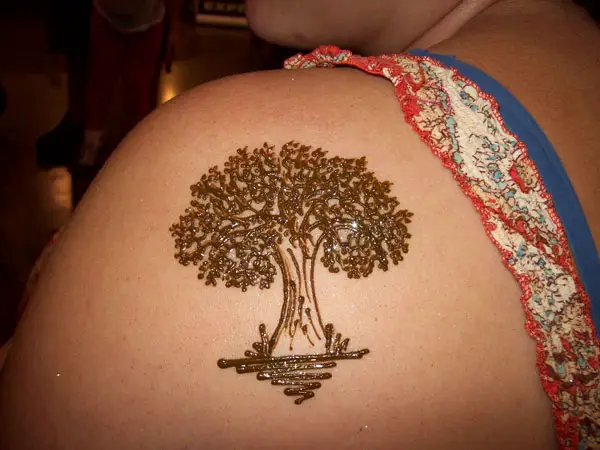 Sport a different and meaningful henna design just like this tree tattoo that stands for wisdom and knowledge.
Natural Beauty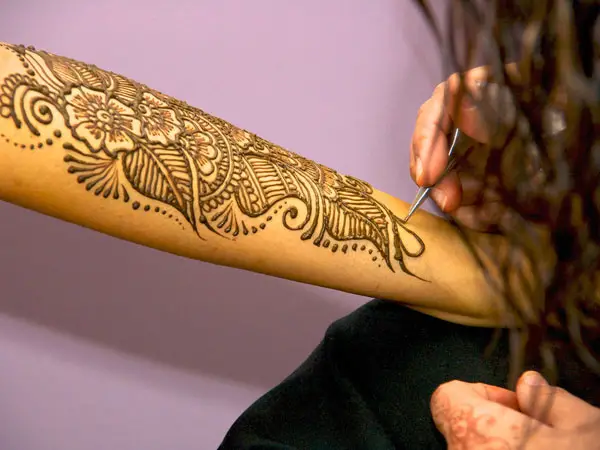 Nothing can beat the grace of a floral and leafy henna design. This is why it so popular and sought-after.
Starry Vine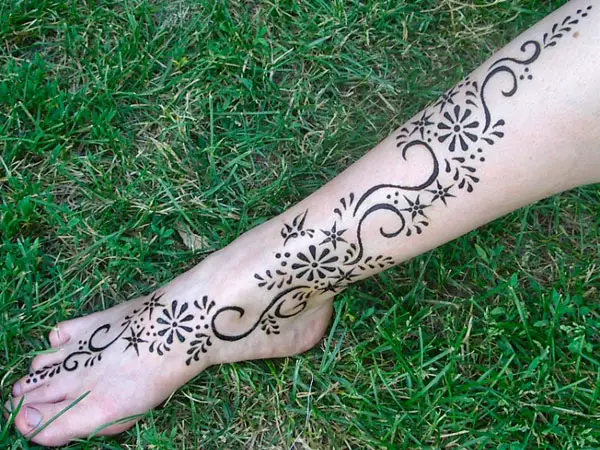 Rhythmic and romantic, this henna tattoo design is perfect for legs and feet.
Pretty Flowers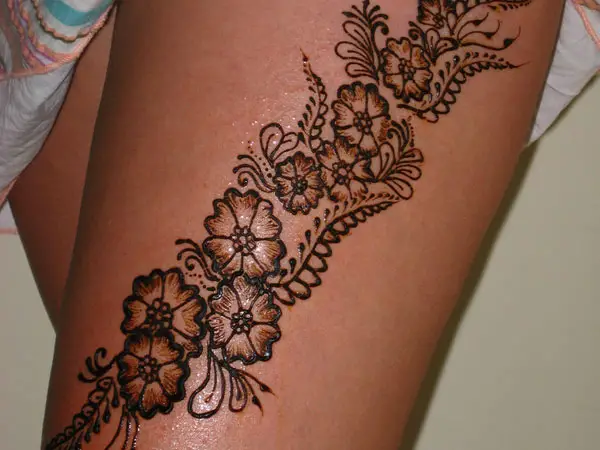 The evergreen charm of flowers remains intact in henna tattoo designs as it is simple and beautiful.
Cute & Small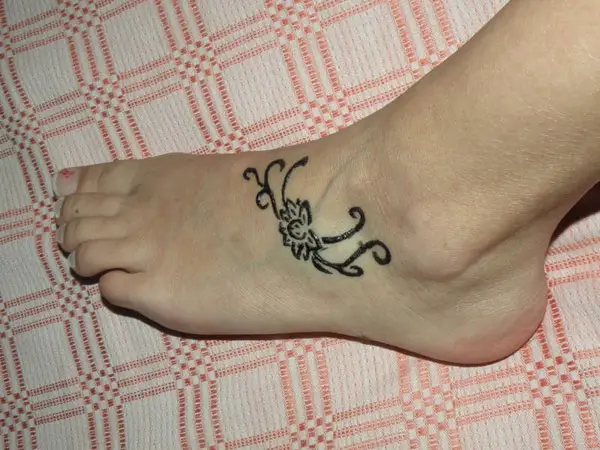 It will take minutes to create this small and sweet floral henna tattoo design that is symbolic of feminine beauty and tenderness.
Religious Touch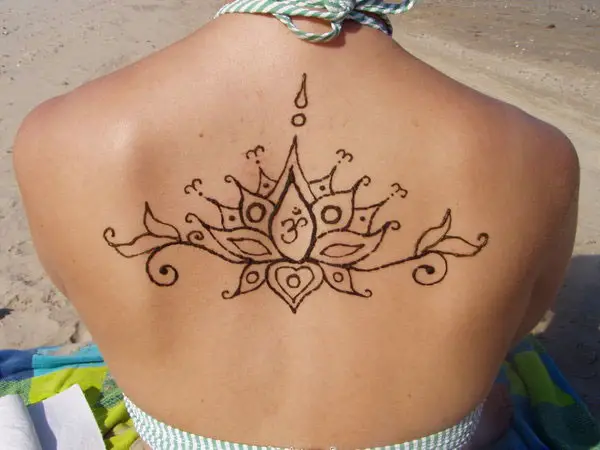 The 'om' in the center of the lotus flower creates a sacred and spiritual henna tattoo design.
Floral Tale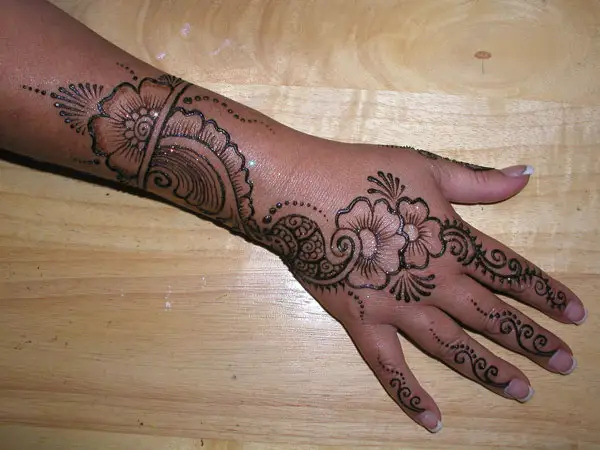 This long and winding henna tattoo design is very decent and soothing in appearance.
Soft Artistic Appeal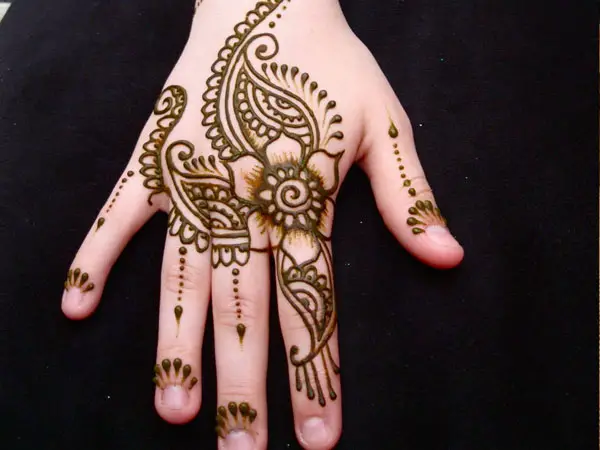 Take a look at this freshly done henna tattoo design created with floral, paisley and curvy pattern. It oozes grace and beauty in equal measure.
Peacock & Flowers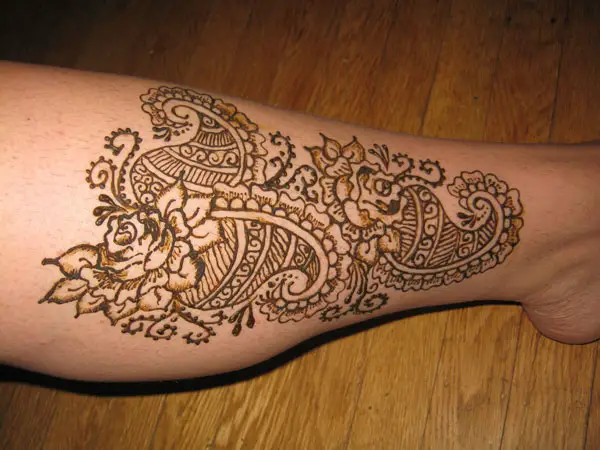 Symbolic of beauty and love, this henna tattoo design is considered to be auspicious and also looks alluring.
Subtle Style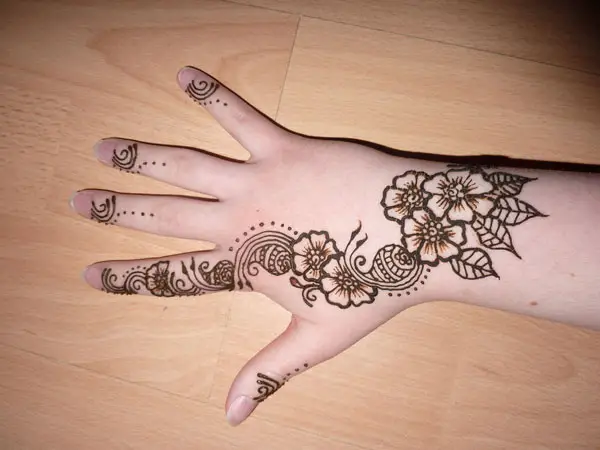 If you do not like detailed and crowded designs then this pattern is the perfect choice for your henna tattoo.
Floral Circle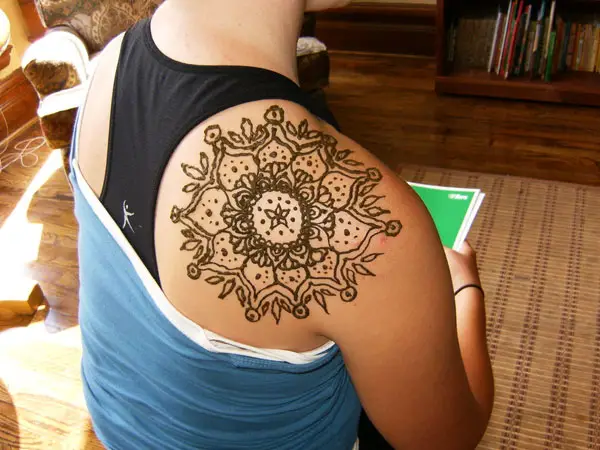 A popular and pretty henna design, the floral circle looks very cool, sitting on the upper back and shoulder of the girl.
Grand & Gorgeous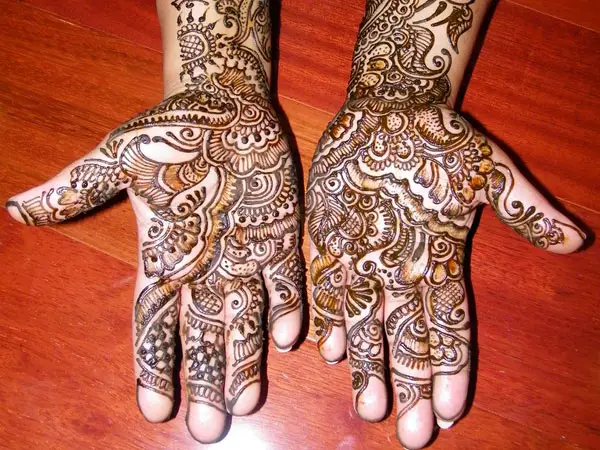 This image gives a fine view of the intricacy and expertise required to create a conventional detailed henna tattoo design.
Flowers On Foot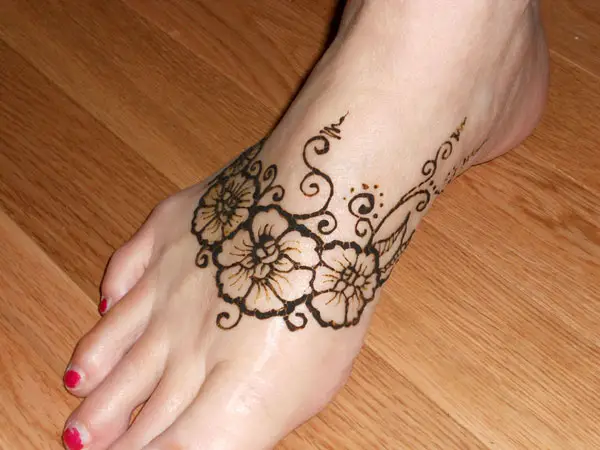 This bunch of three flowers, created with henna, is a simile for the family of the girl and looks very decent.