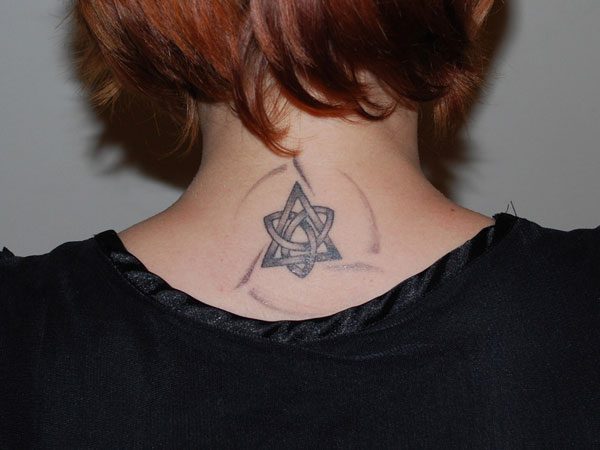 Tattoos are a unique form of body art that are made by inserting ink into the upper layer of the skin. It leaves a permanent mark on the skin, making it a treasure for a lifetime. People inked themselves for various reasons to express their thoughts and emotions. Also, people tattoo themselves for beauty and style. There are different types of tattoos and each tattoo may have a significant meaning or just be an abstract design. It is up to the individual to choose one that suits their personality.
Symbolic tattoos are gaining popularity due to their significance and complex structure.
Various symbolic tattoos are in prevalence and double infinity tattoo, triquetra tattoo ideas, yin yan tattoo, Celtic knots, masonic eye, om sign tattoo are some of the popular symbolic designs.
Each of these tattoos carries a special and unique meaning and they have been in practice for thousands of years. The triquetra design is basically a triangle that is composed of three interlocking circles. It is the most common symbol used by Celtic Christian churches to denote the Holy Trinity. This symbol is also considered to have pagan religious meaning. The following 26 triquetra designs are interesting and each carries a meaning that is special to the bearer.
If you like this article, you might be interested in some of our other articles on Flame Tattoos, Hibiscus Tattoos, Capricorn Tattoos and Buddha Tattoos.
Triangle Triquetra
Unique triquetra tattoo with a triangle running through the interconnecting circles has a significant meaning.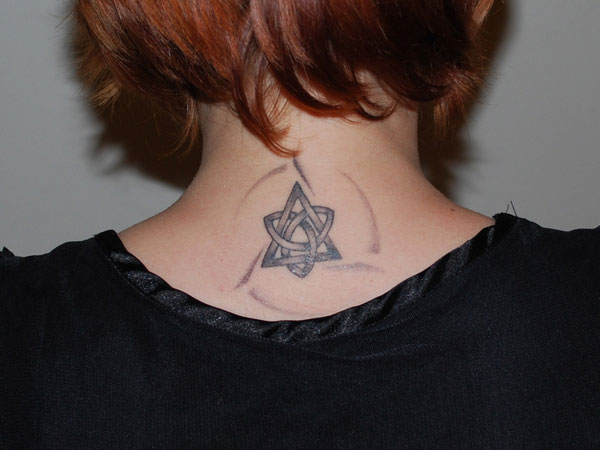 Tribal Triquetra
Unique in appearance and significant in meaning, this triquetra tattoo will make a permanent change to your personality.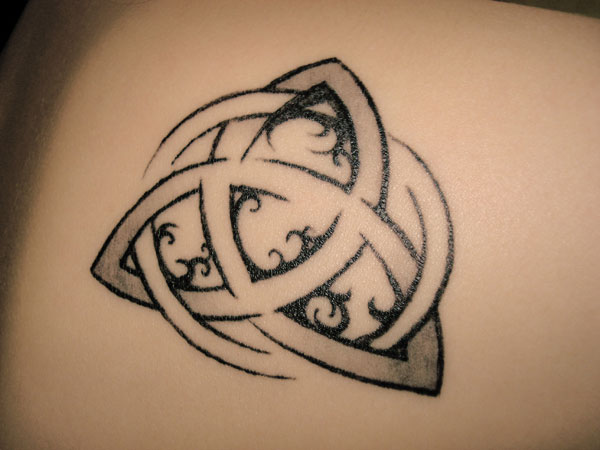 Unique Triquetra
Exquisite symbolic tattoo with beautiful shading makes this a magnificent piece of art.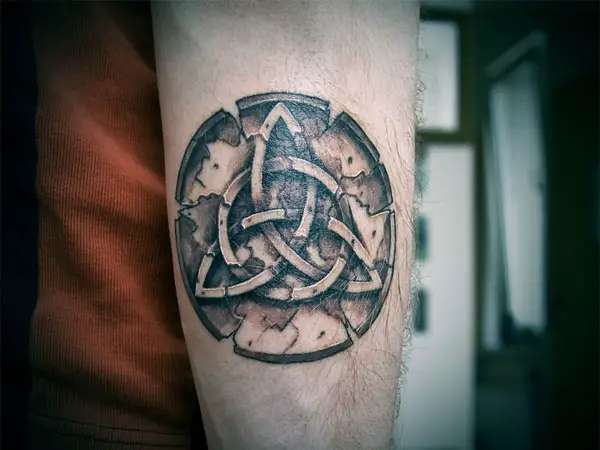 Triquetra Family
This triquetra symbol with the three interconnecting loops denoting father, mother and child is perfect to represent a happy family.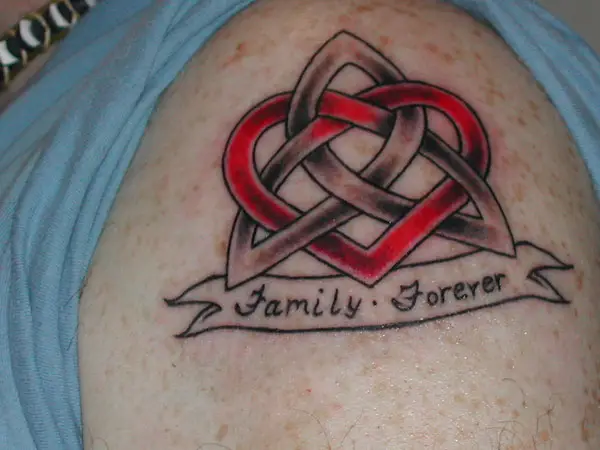 Interlocking Circles
Let the mind, body and soul come together to form a peaceful life with this interlocking circles tattoo.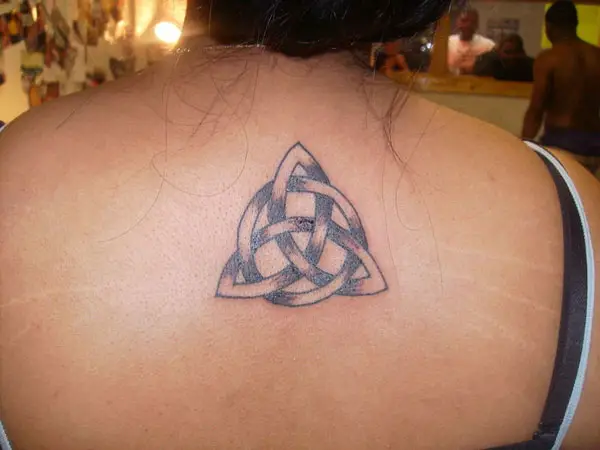 Purple Triquetra
Beautiful triquetra symbol on the wrist will make your life complete with love, peace and passion.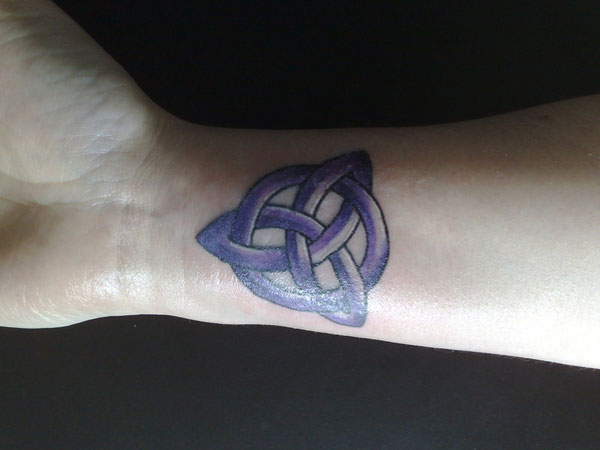 Circle Triquetra
Symbolize God's love with this triquetra symbol that has a circle running through the interconnecting loops.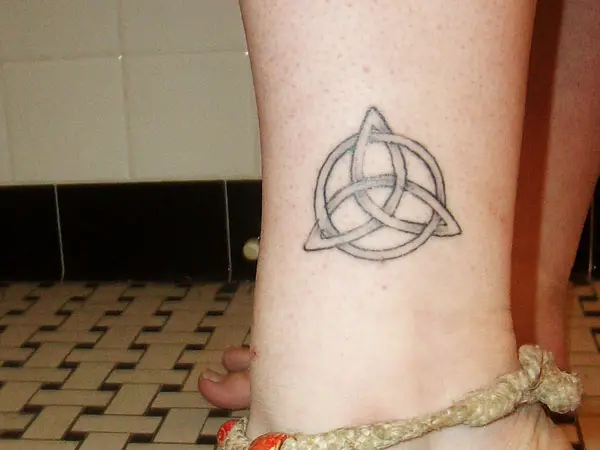 Colorful Symbol
This triquetra tattoo with green interconnecting loops and pink circle passing through them, implies that love holds together the different elements in life.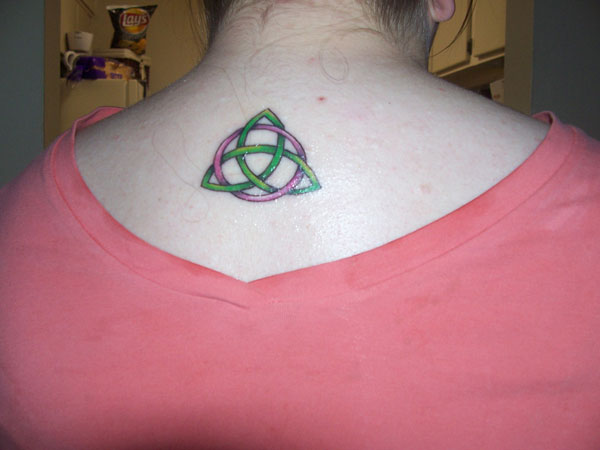 Black Triquetra
Bold black triquetra tattoo at the back of the neck signifies your strength, power and fearlessness.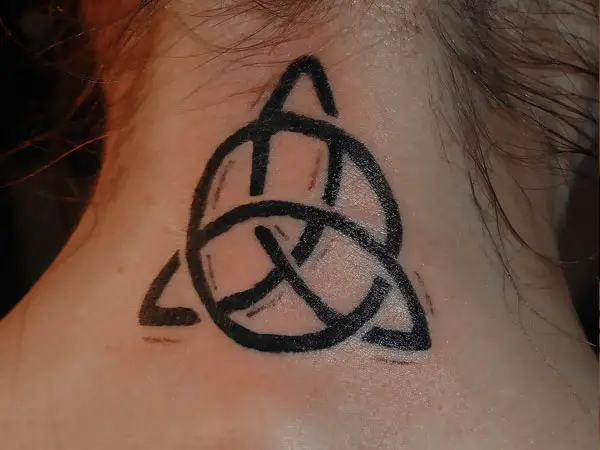 Cute Triquetra
Make your life meaningful and complete with this unique and special triquetra symbol tattoo.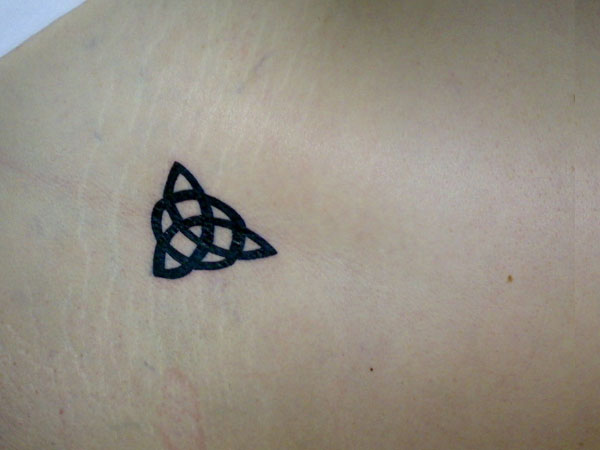 Green Triquetra
Elegant triquetra symbol in bright green is attractive and stylish. It adds a special meaning to your life.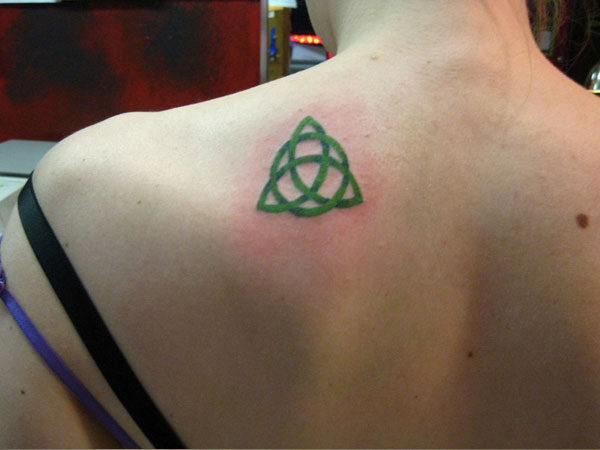 Blue Triquetra
This unique triquetra symbol with three interconnecting loops signifies the three promises of relationship.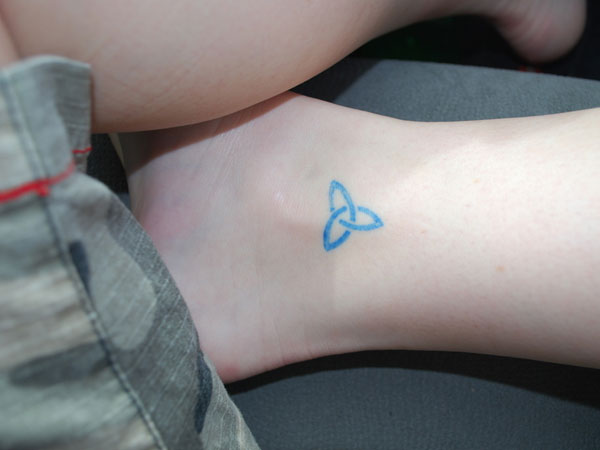 Triquetra Letters
Beautifully designed with exquisite shading, this triquetra tattoo will bring peace, love and harmony to life.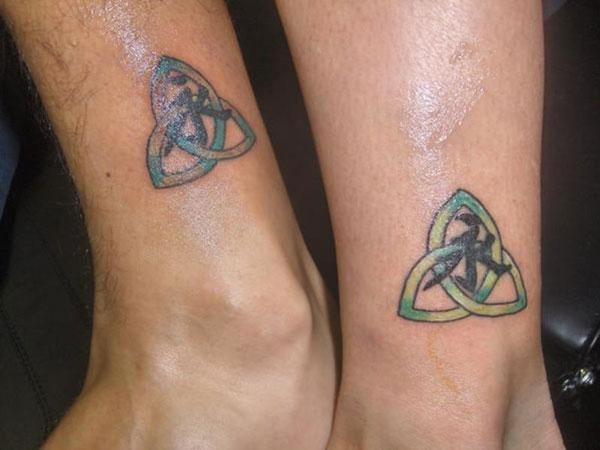 Arm Triquetra
You will be the epitome of strength, power and authority with this bold black triquetra tattoo carved on your upper arm.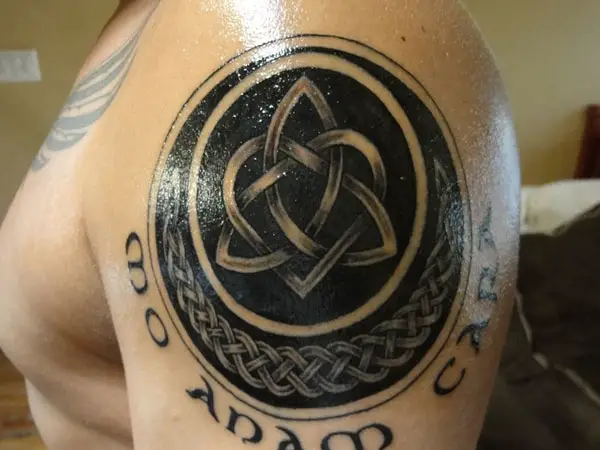 Triquetra Outline
The three promises of a relationship such as love, honor and protection will be complete with this beautiful triquetra tattoo.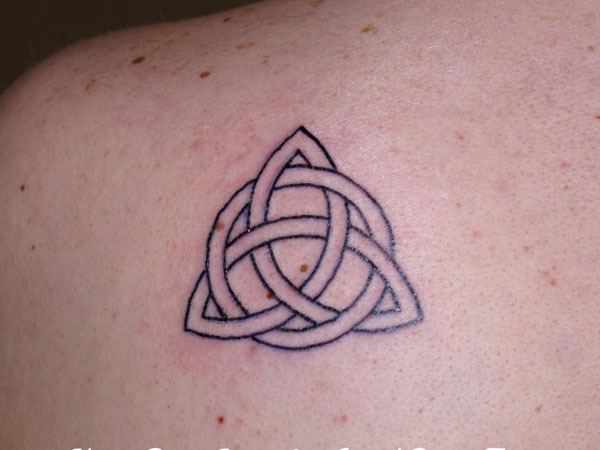 Red Triquetra
Bring harmony, peace and love into your life with this cute and attractive red triquetra tattoo.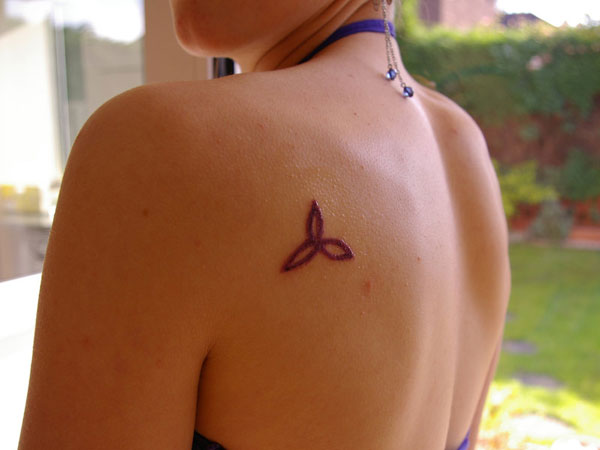 Triquetra Shading
Beautiful blue interconnecting loops with purple circle running through them, make this unique symbol interesting to display.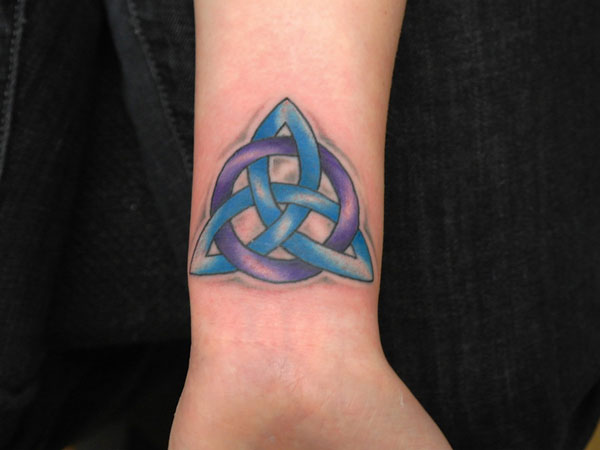 Bold Triquetra
This Celtic symbol for trinity will bring peace, love and harmony to your life.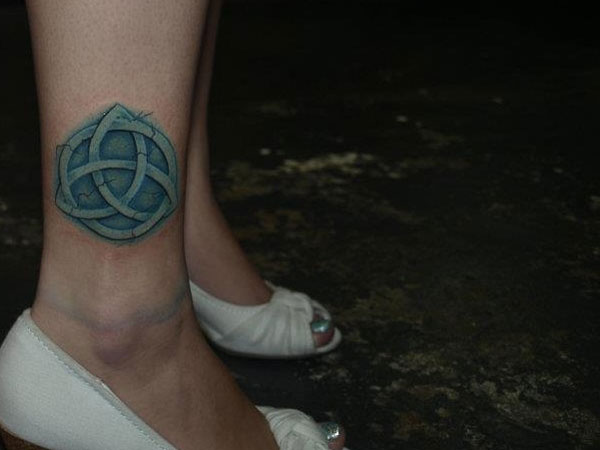 Bold Triquetra
Rose Triquetra
This triquetra tattoo with roses, not only carries a significant meaning but is also exquisite and beautiful.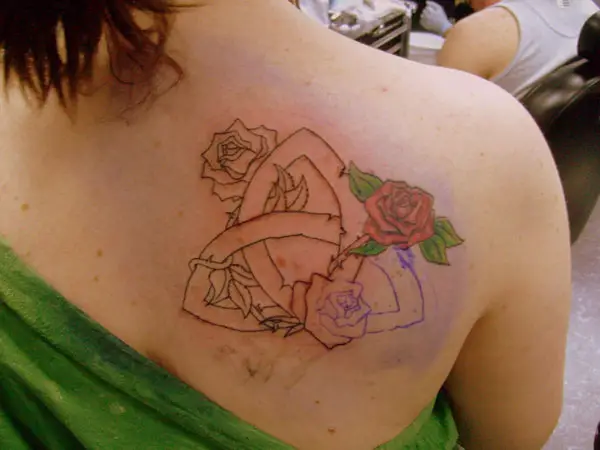 Celtic Knots
This sign of the blessed trinity will fill you with love, peace and harmony and make you complete.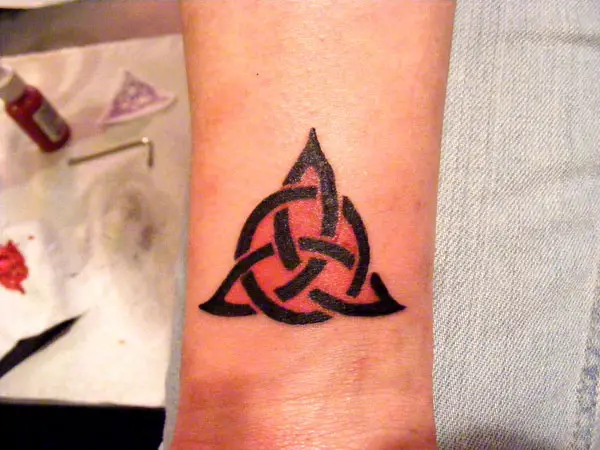 Feet Triquetra
Beautiful with crisp and clear lines, this popular symbolic tattoo will make you attractive and stylish.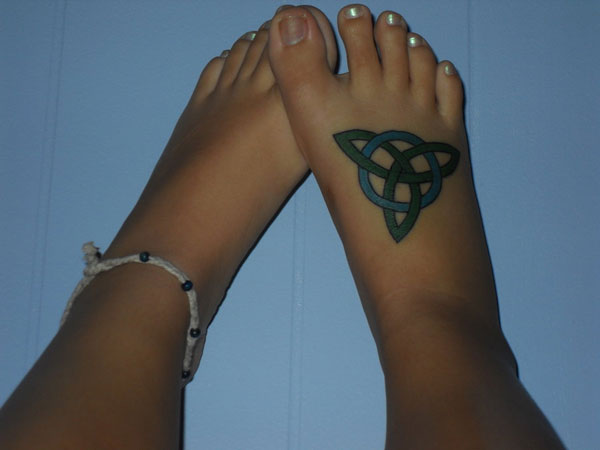 Wolf Triquetra
Interesting and uniquely designed, this triquetra symbol tattoo features a wolf at the centre.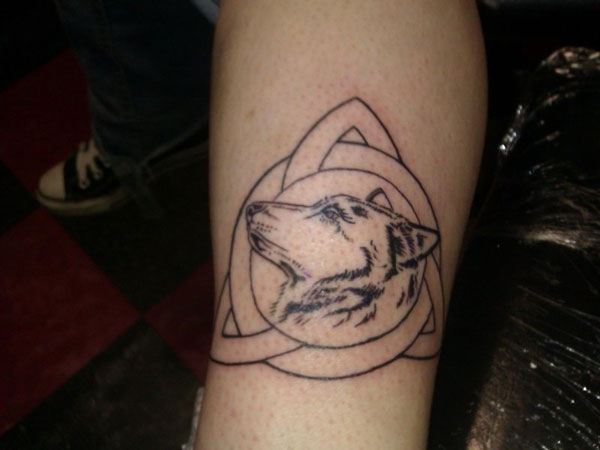 Simple Triquetra
Unite the past, present and future with this unique triquetra symbol tattoo on the back.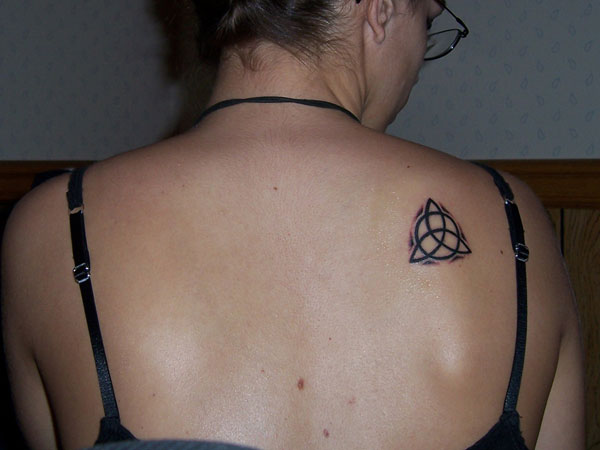 Ear Triquetra
Make your body, mind and spirit free from any inhibitions with this simple and cute triquetra tattoo behind the ear.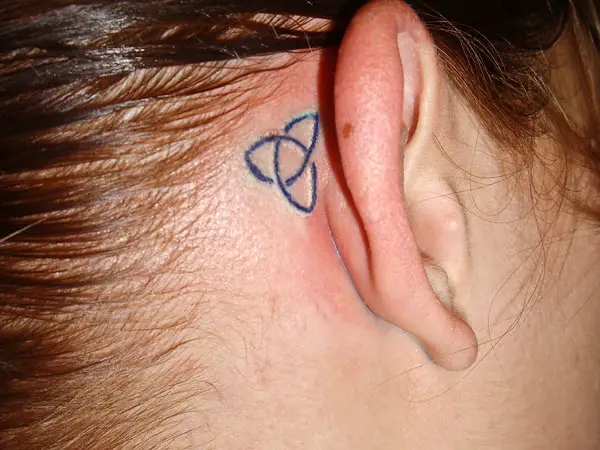 Leaf Triquetra
Creation, preservation and destruction all come together in this unique symbol to make the world peaceful.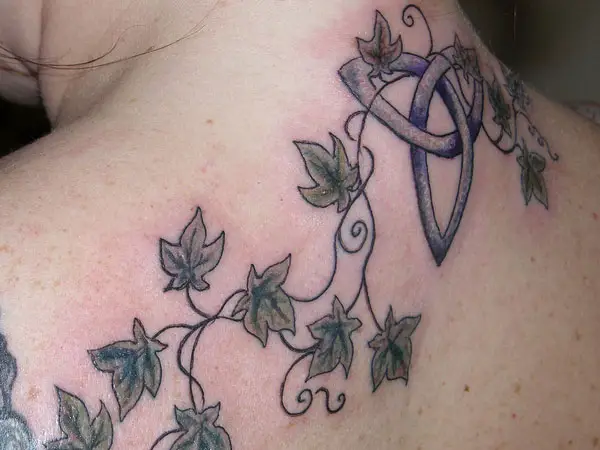 Triquetra Foot Tattoo
Intricately engraved on the leg, this triquetra symbol will make your life complete with power, intellect and love.