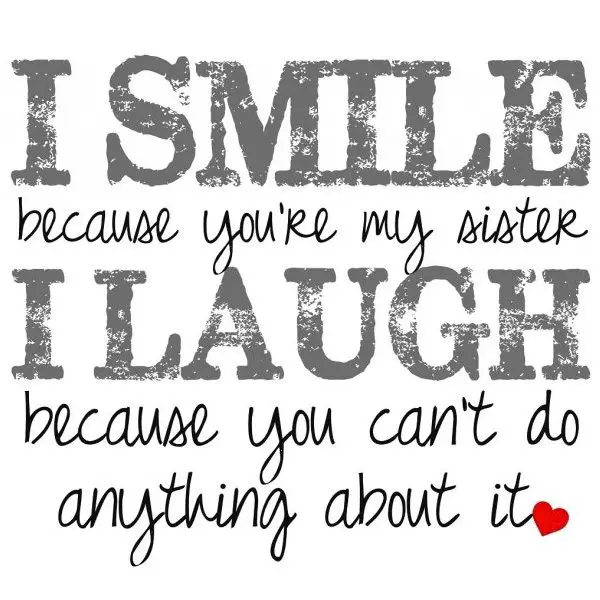 A sister is a blessing of God. She is not just a sister but a companion, a friend, a confidant for life. Having a sister means that you will always a friend by your side, who comforts you and listens to you in times of trouble and need. Sisters help each other in times of need and also become a very strong support system. Even after going away from each other, they maintain a strong bond and are always ready to bridge the gaps for each other. Apart from all the rivalry and jealousy between the sisters, there is fun even in fighting whether it is pulling each other's hair or running around for the same piece of cloth, it all comes down to love. Sisterly love is one of the strongest bonds that you can ever see. Sharing gossip and similar hatred towards one person just makes the bond even stronger.
Quotes are often treated as clichee words and little attention is paid to the feelings behind the words. Cute sister quotes give a special feeling to a girl, both who is a sister and the one who has a sister. They are not mere words but feelings to describe a soul sister. No words can ever be enough to describe love.
The sister quotes are just a small effort to give words to the feelings of love and care.
If you like this article, you might be interested in some of our other articles on Quotes About Music And Life, Quotable Quotes, Famous Music Quotes and Music Quotes About Life.
Bold Sisters
A lovely quote written in a bold manner. There is love everywhere in this quote. It is sure to please your sister. Save this for when you have a huge row and use this as part of your apology routine.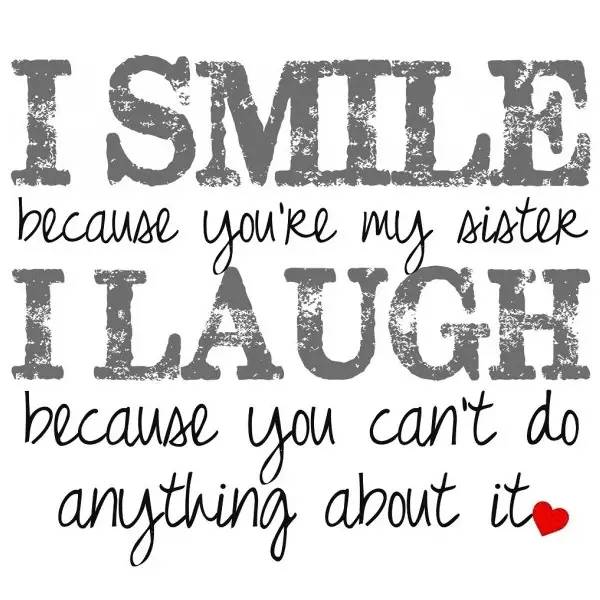 Chocolaty Sisters
Life is an ice-cream, it is to enjoyed before it melts. Same is with the sisters who enjoy every bit of life together. Just make sure that your sister loves chocolate chips!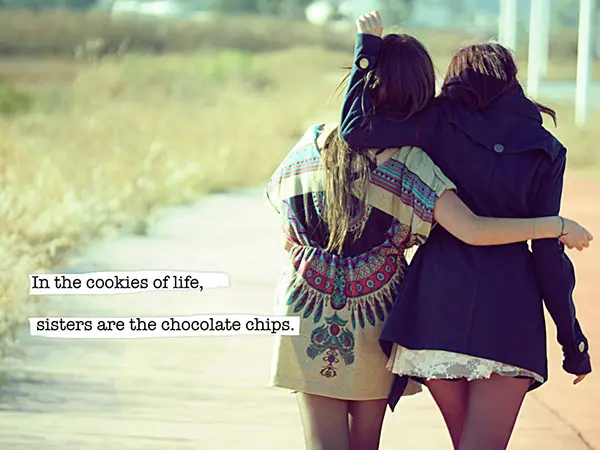 Sisters In Storm
Sisters are the best companions during turmoil. They love and support, this quote describes their love in beautiful lines.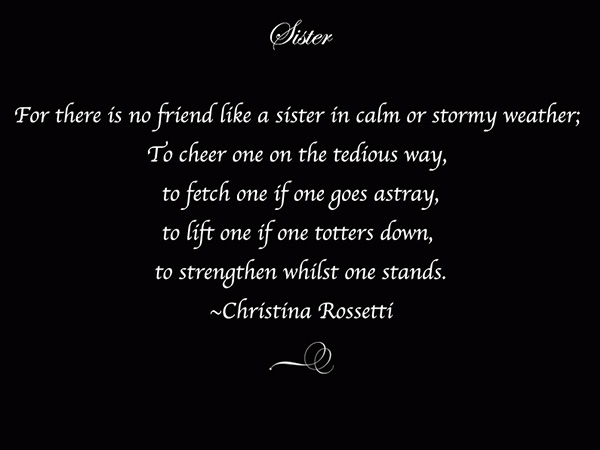 Sisters In Storm
Friends of life
A cute feminine cup, with a beautiful quote on it. A combination of white and pink, there is lots of love in it.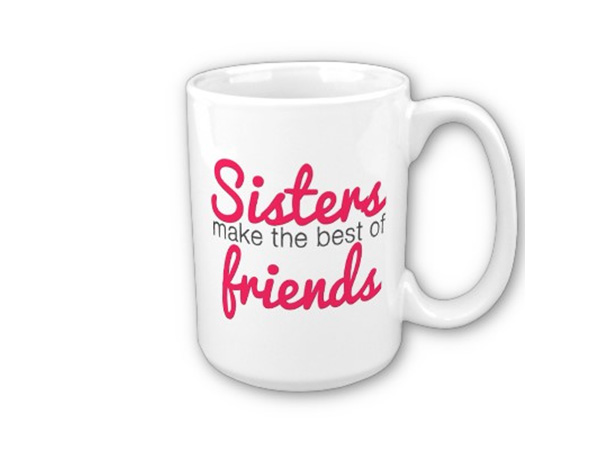 Sisters love
This quote describes immense love between sibling sisters.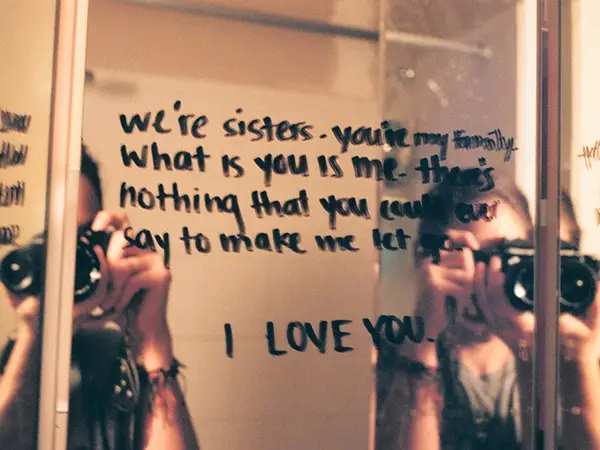 Sisters love
Cute Sister
The quote describes the wonderful feeling that one has for his or her sister. This is both a sweet and a cheeky quote that can ellicit a grin from your beloved sis.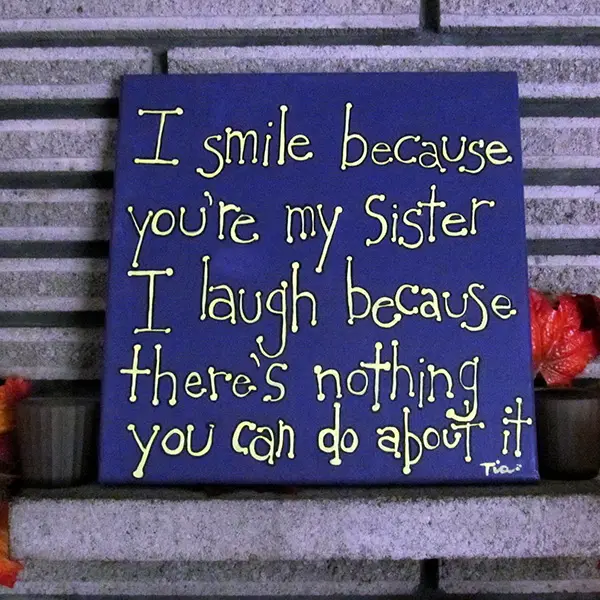 Sister
The feminine poster is a perfect gift idea for your sister as it describes your inner most love for her.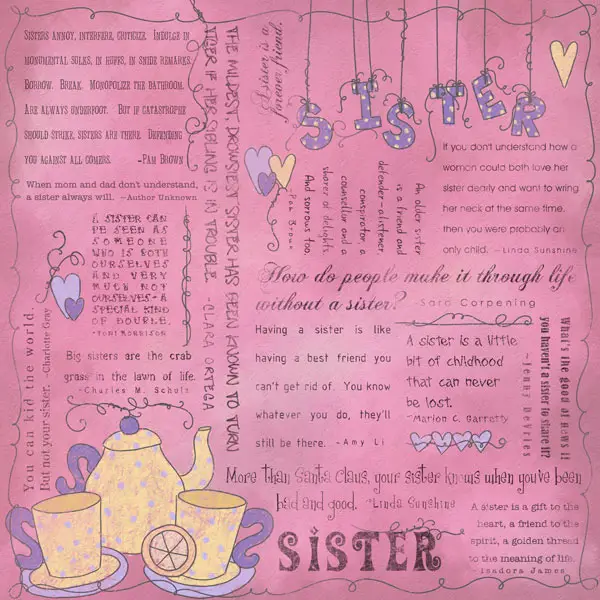 Princess Sisters
There is nothing better than being sister and having one.The feeling of being a sister is like a princess.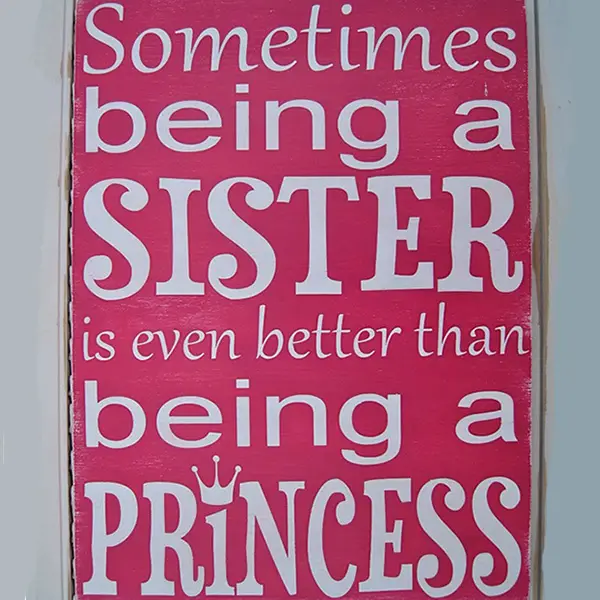 Baby sisters
A cute quote with cuter pictures to depict the immortal love between the sisters.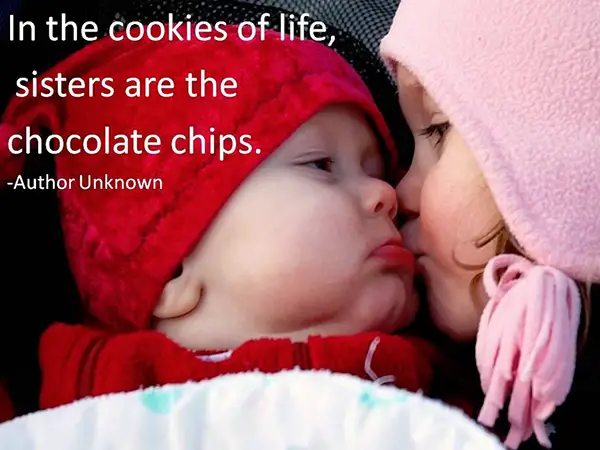 Baby sisters
Brother and Sister
This lovely quote is a true guiding star for a lifetime. The bond between brother and sister is a beautiful relationship. Sibling love is definitely hard to break.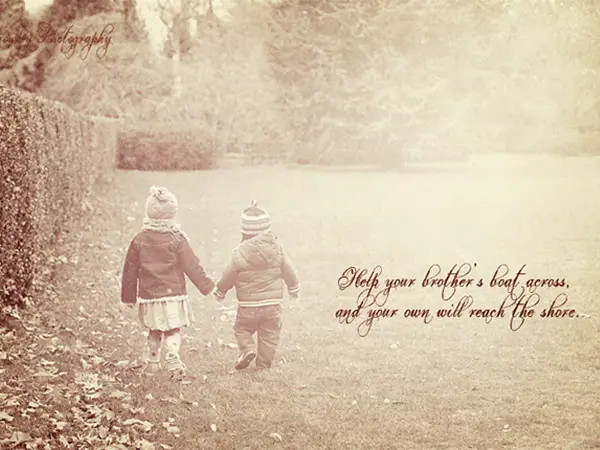 Love redefined
A wonderful quote written in a pleasing manner. It pleases and gives an important insight into life. It is shown by depicting three sisters.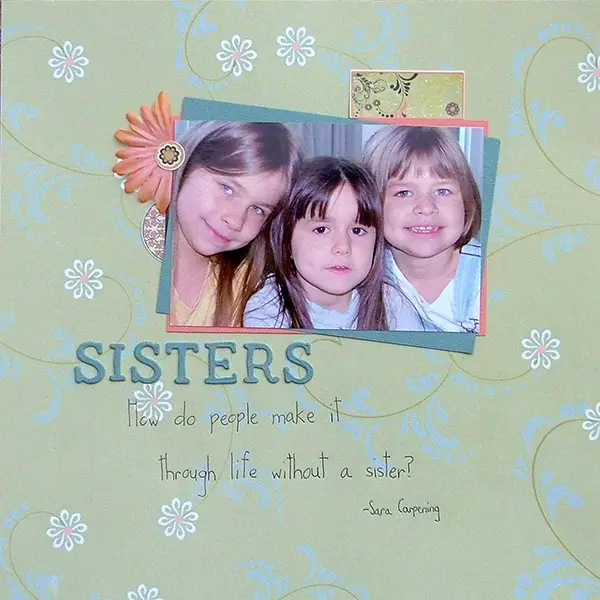 Lovable Sisters
A mug beautifully carved in white colour and has a beautiful quote written on it. There is a message to understand and a lovely picture on it.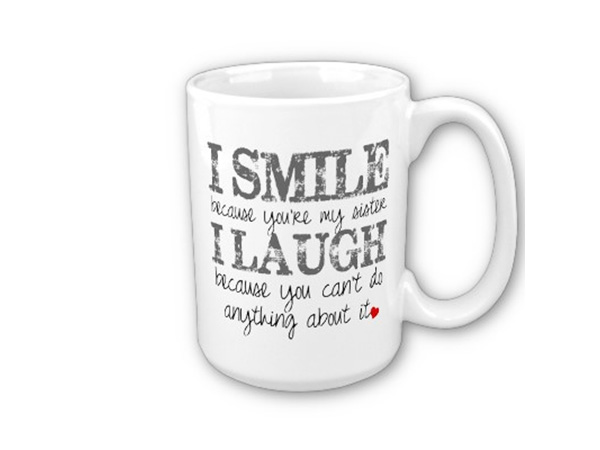 Big sister way
A nice quote written in bold fonts. There is love and dominance of the big sister and the friendliness of the younger one. As the older sibling, this should be the general rule. Younger siblings should serve the older sibling. Definitely.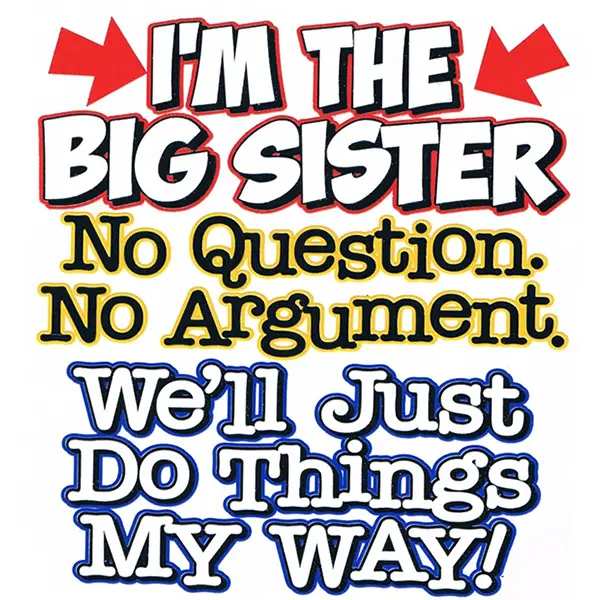 Flower Sisters
A wonderful quote with depiction of beautiful picture.The girl looking over the garden from a fence and thinking of life.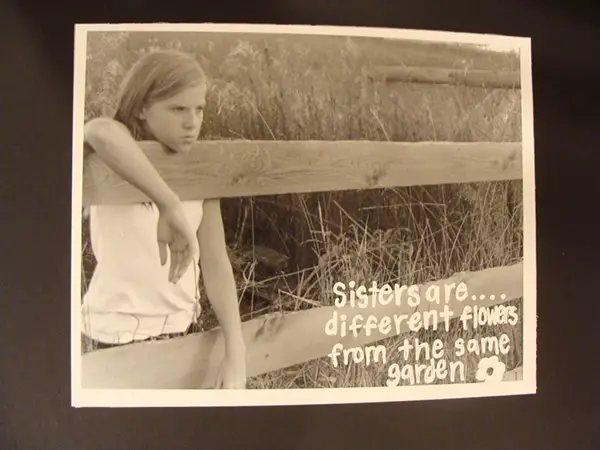 Sisters for life
The message has divinity and love of sisters who are each others best companions.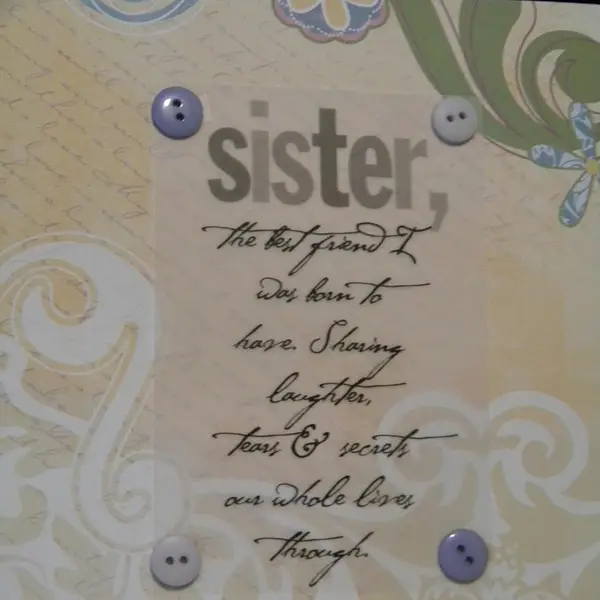 Connected by Love
There is a lot of wisdom in this quote, which emphasizes on the fact that distances don't matter in love. With siblings getting separated by distance now, this image proves that distance is immaterial when it comes to sibling love.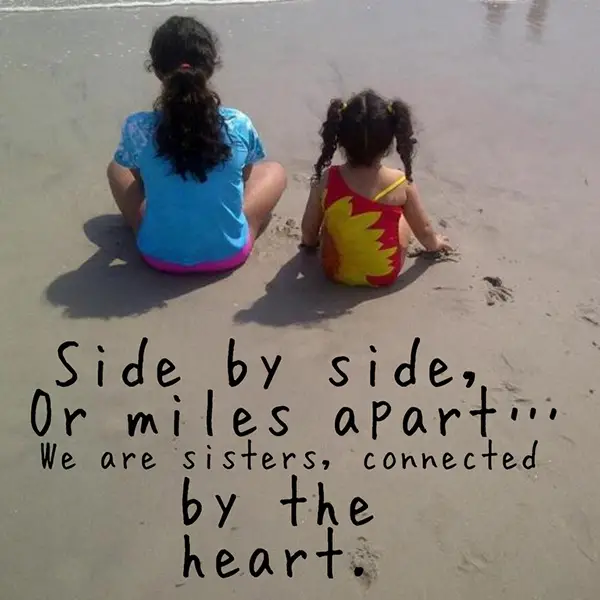 Connected by Love
Friendly Sisters
A perfect gift idea for a lovely sister. Sisters can be best friends and soul companions.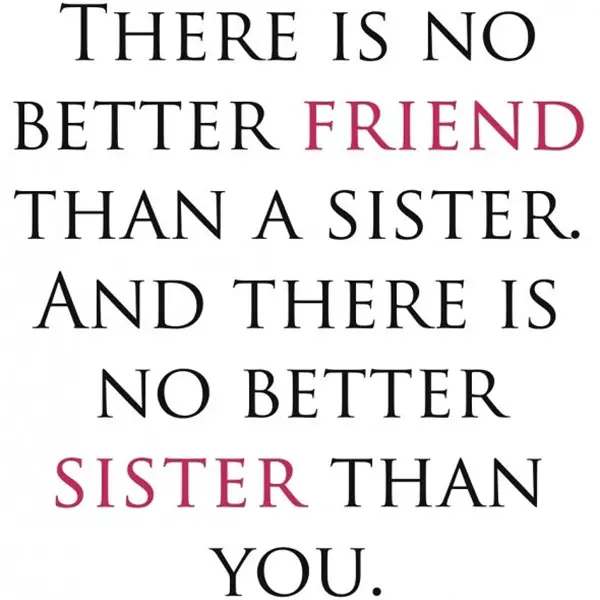 Close Friends
Adorn your table with this wonderful message, which teaches as it pleases.Having a sister is a boon because there is always a friend by your side. You will never know loneliness as long as you have a sister willing to be your friend for life.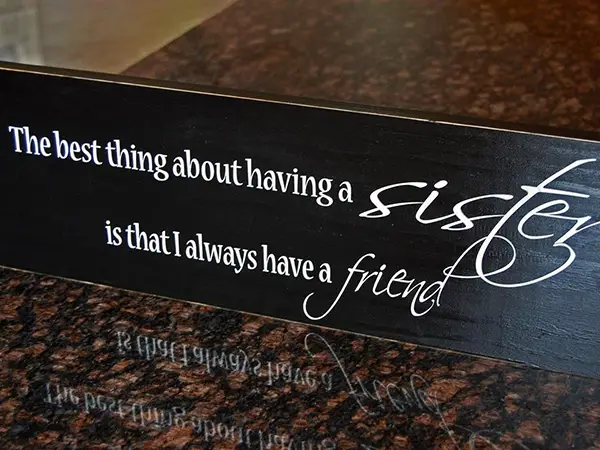 Lovely Sisters
There is love even in the fights between sisters. They are friends and sisters for a lifetime.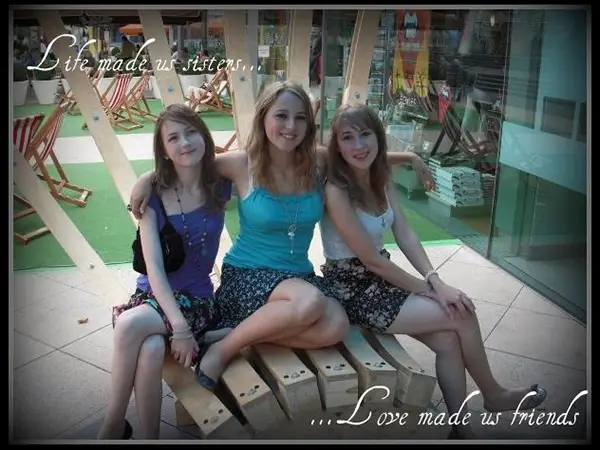 Gift of the heart
A gift of divine love is the sister. This quote has lots of wisdom and love in it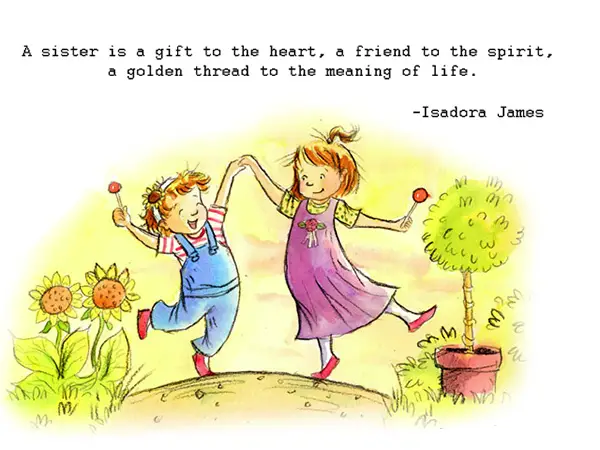 Laughing Sisters
A beautifully designed mug with a lovely message on it. Sisters are together in pain and happiness and this mug is the depiction of their love.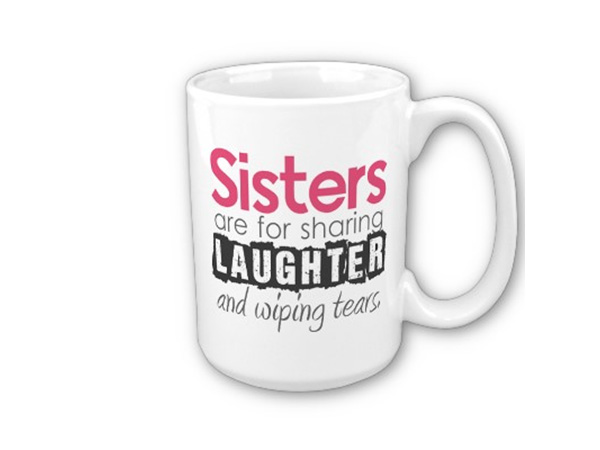 Sisterly yours
A humourous depiction of a very worthy message. Written in bold fonts, this quote is sure to enlighten.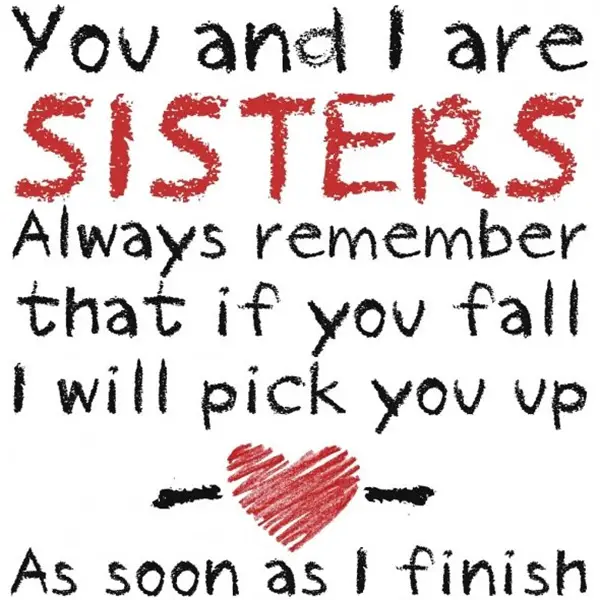 Confidant
A sister is someone with whom you can be what you are and share your innermost feelings. This saying depicts this relationship.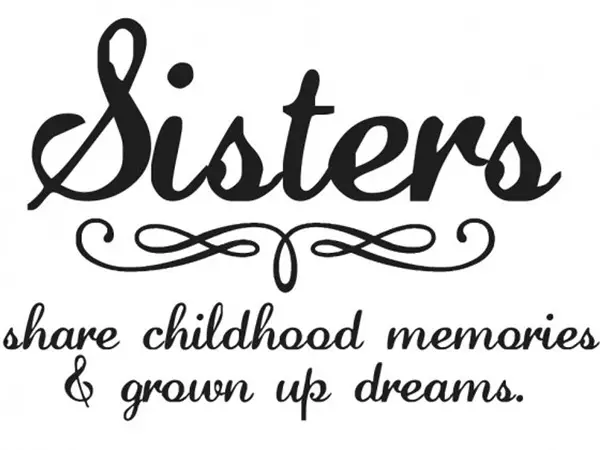 An ode to sister
This saying is a perfect depiction about the love and journey of a person with his or her sister.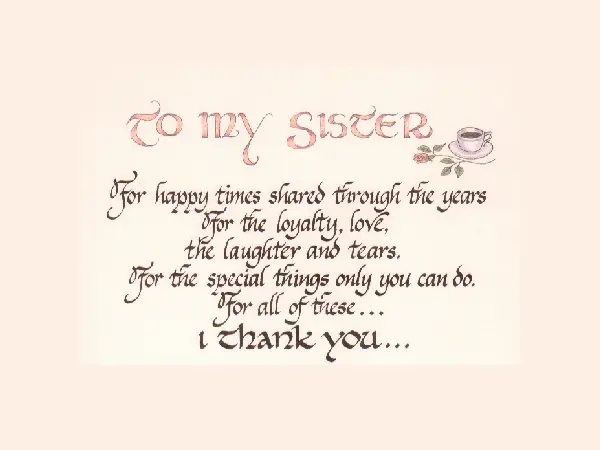 Happy to have a sister
Sisters are a gift from above. The saying throws light on the closeness one has with his or her sister.