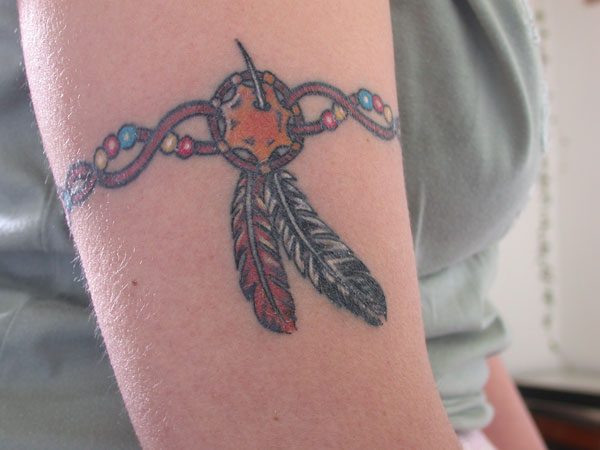 The rounded shape of the forearm makes a great surface for tattoos. People often get a stylish design inked on their upper arm. The design can be inked as a band around the forearm to create an elegant tattoo. Armband tattoo designs are a great way to permanently decorate the upper arm. Both monochromatic patterns, and designs with vivid colors can be used to ink armbands.
Native American themes are often the inspiration behind armband tattoos. Narrow cloth band tattoos showing hanging feathers, look brilliant on the arm. The art can be realistic enough to make the tattoo look like a proper band. Pendants with ornate designs, colorful beads, and brilliantly colored feathers, are common elements in Native American theme tattoos. Celtic motifs are also a popular inspiration for upper arm tattoos. The knotty designs made with intertwined lines, look neat on the upper arm. The Celtic knot patterns can show a simple design with curves, or get intricate with many twists and turns. Tribal design tattoos also look cool on the upper arm. The flowy lines and curves used in tribal designs, give a powerful look to an armband ink design. Check out these cool armband tattoo designs.
Armband Pretty Beads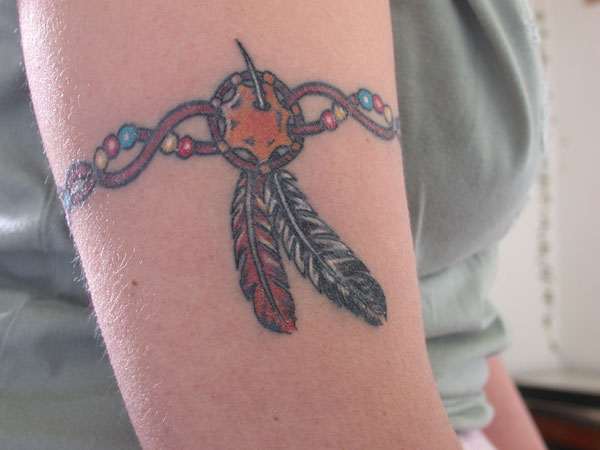 The colorful pattern of beads features a pendant with two feathers.
Thorny Armband Tattoo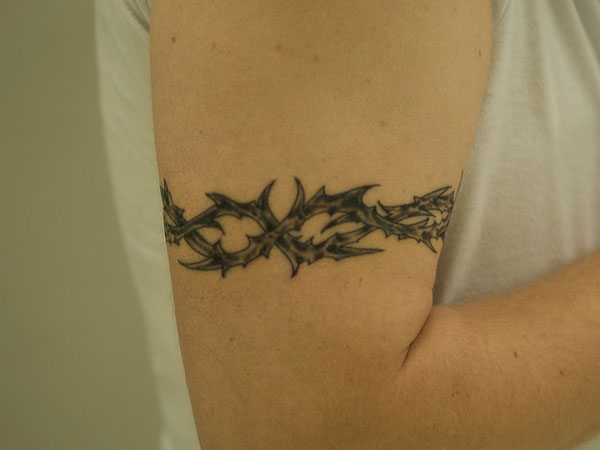 Delicately inked thorns intertwine in this monochromatic armband tattoo.
Sharp Curvy Armband Tattoo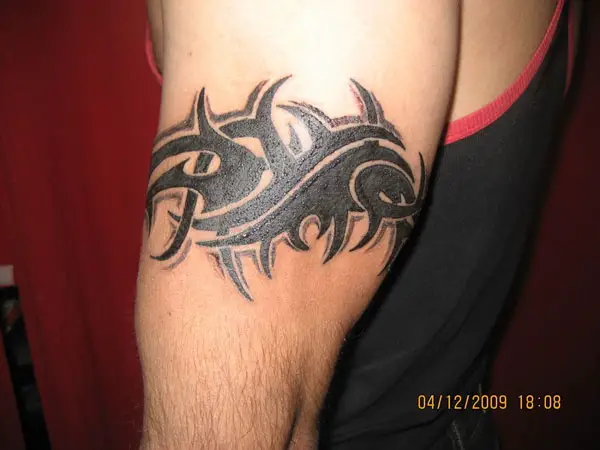 Sensuous curves play with spiky patterns, in this powerful armband tattoo.
Armband Tribal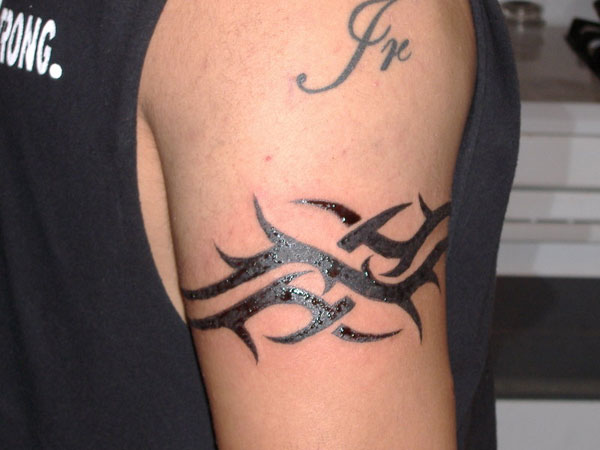 Gracefully inked curves play with negative spaces, in this tribal design tattoo.
Three Feathers Armband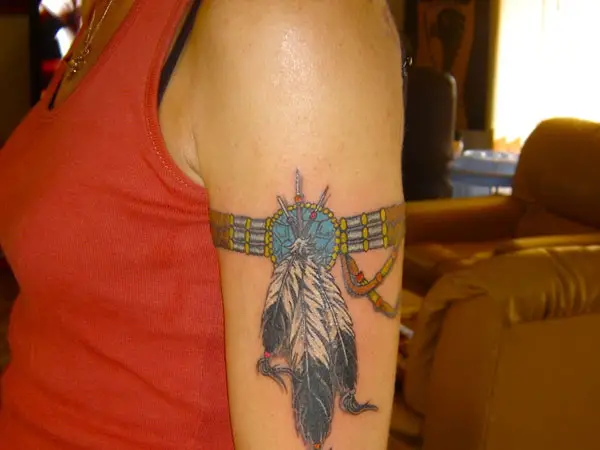 This Native American armband tattoo features three elegant feathers.
Rawmeat Armband
A long strip of raw bacon is the theme of this armband tattoo.
Knotty Armband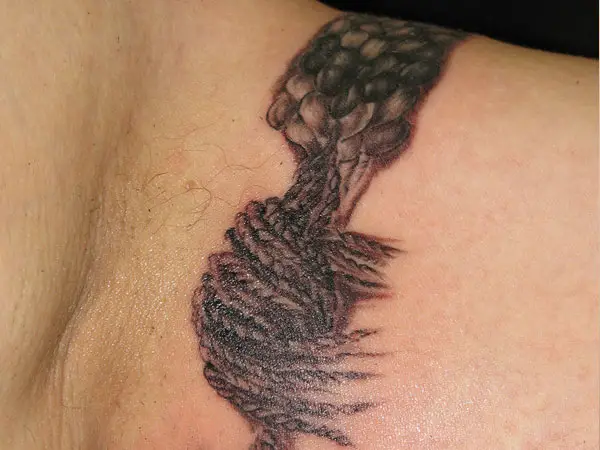 The minute detailing gives a life-like look to the rope knots tattoo.
Armband Rose Theme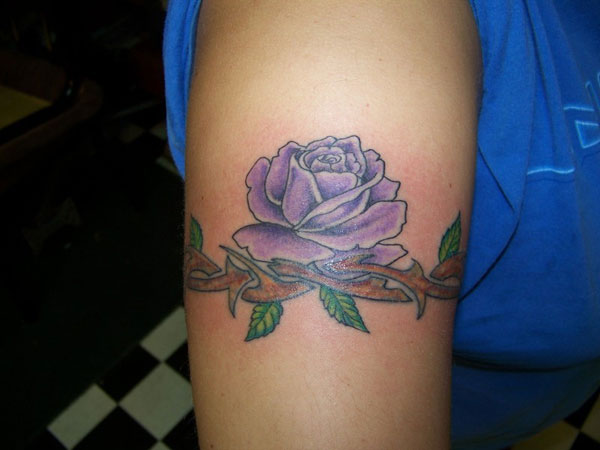 A delicate branch with a pale mauve rose makes up this armband tattoo.
Neat Armband Tradition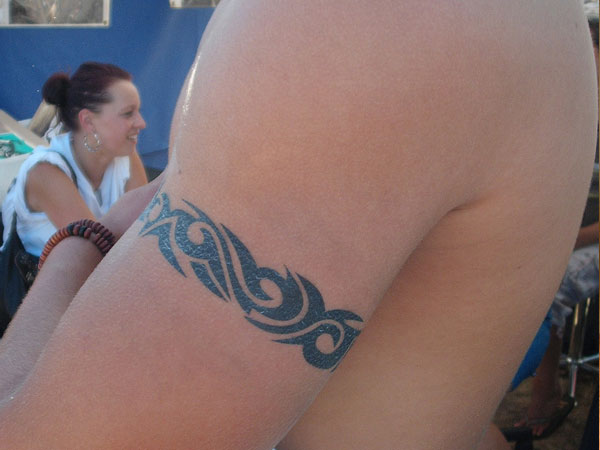 The tribal design armband tattoo looks stylish on the muscular forearm.
Red Ornamental Armband Design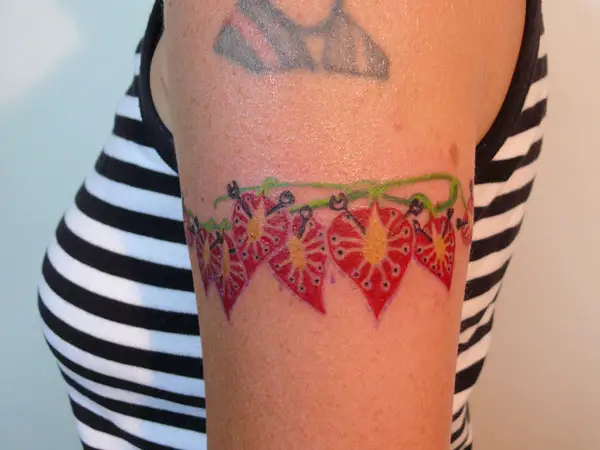 Pretty red leaves with ornamental patterns, add color to the forearm.
Blue Shades Celtic Armband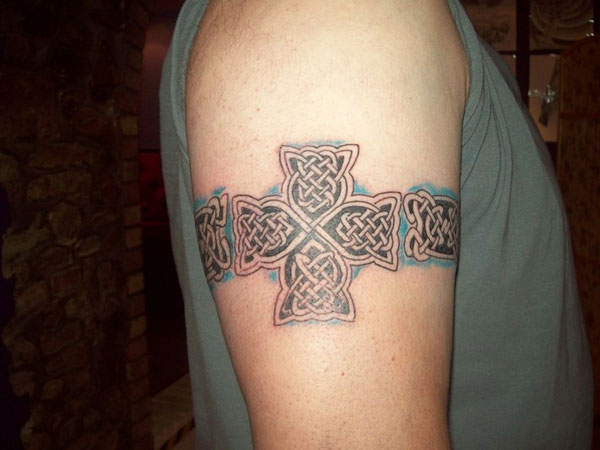 The intricately inked Celtic knots are surrounded by blue hues.
Armband Curves Design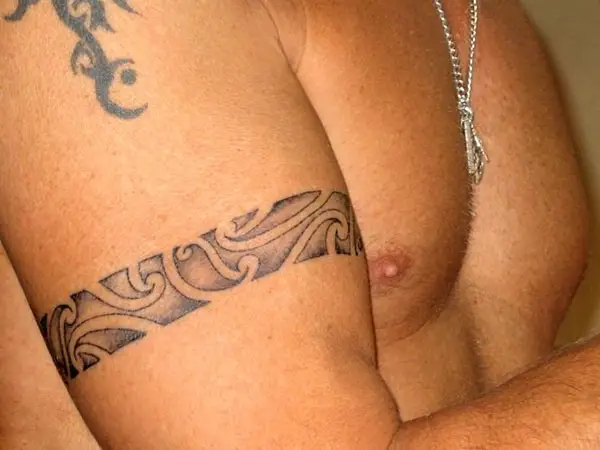 The elegant design with curves makes for a neat armband tattoo.
Intertwined Tattoo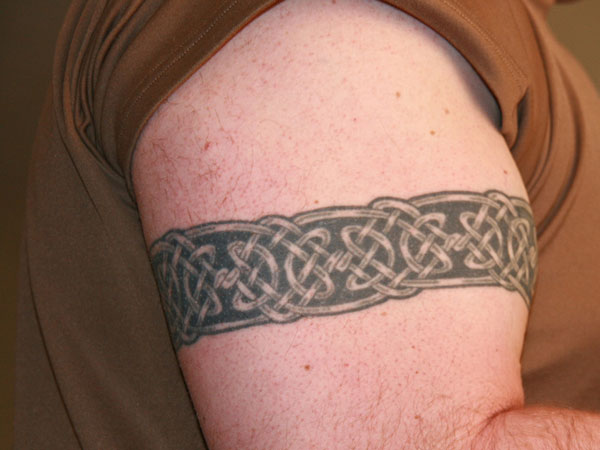 Loops twine to create intricate knots, in this Celtic inspiration tattoo.
Dynamic Tattoo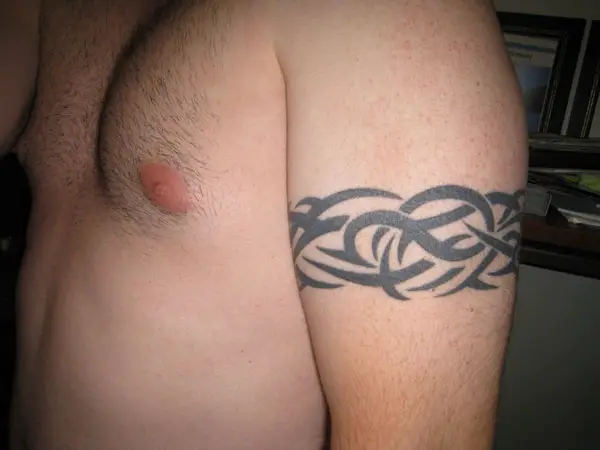 The long flowy lines of this tribal design tattoo look dynamic.
Armband People Dance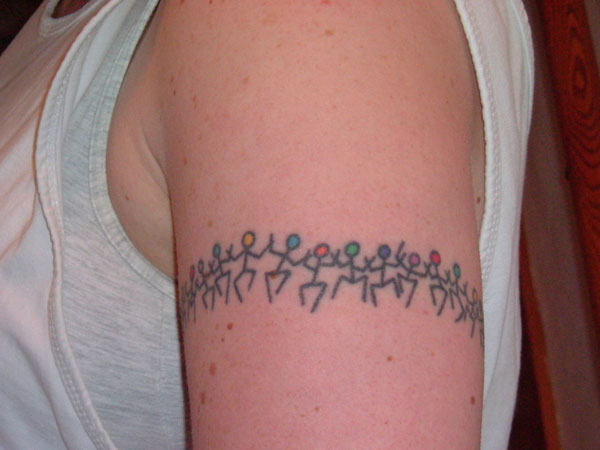 Tiny stick figures with colorful heads, dance together on the upper arm.
Armband Curves Interlocking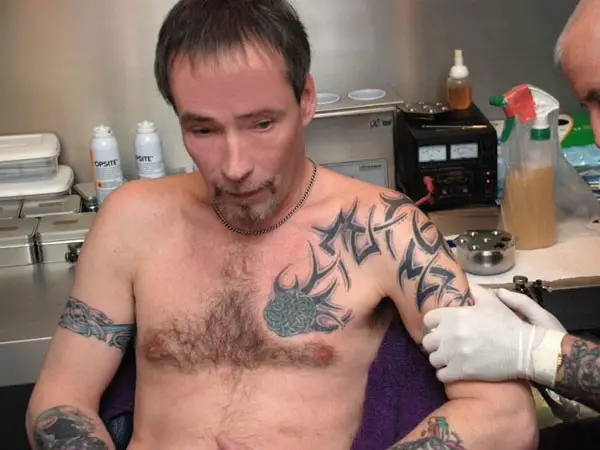 Bold curves interlock, creating a rich pattern on the upper arm.
Armband Binary Design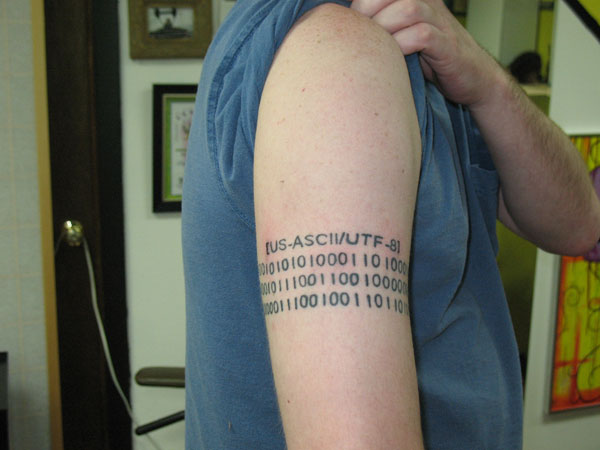 Three rows of binary patterns have been used to create this armband tattoo.
Armband Powerful Tattoo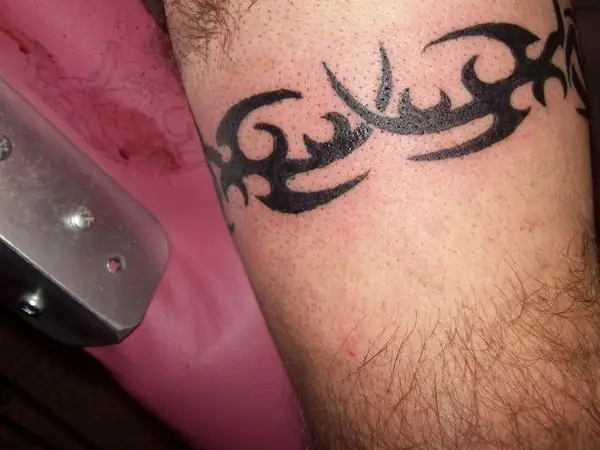 The sharp curvy patterns give a powerful look to this armband tattoo.
Armband Brown Vines Tattoo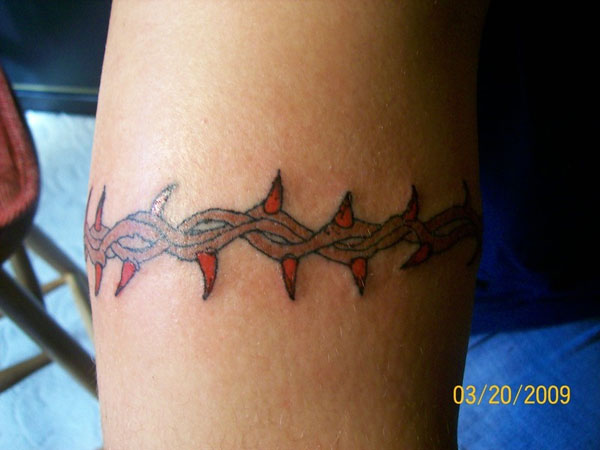 Narrow brown bands intertwine to create this elegant curvy tattoo.
Armband Brown Vines Tattoo
Cross Chain Armband Tattoo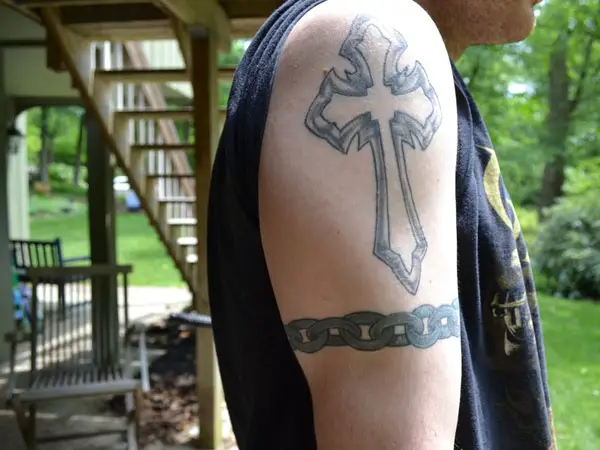 The lower portion of the forearm features a chain tattoo. An elegant Cross is inked above the design.
Cross Chain Armband Tattoo
Armband Blue Tattoo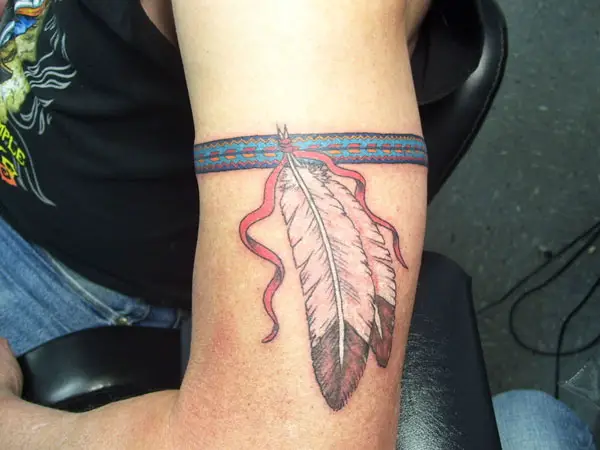 The narrow armband design shows a vividly embroidered pattern with two feathers.
Armband Face Tattoo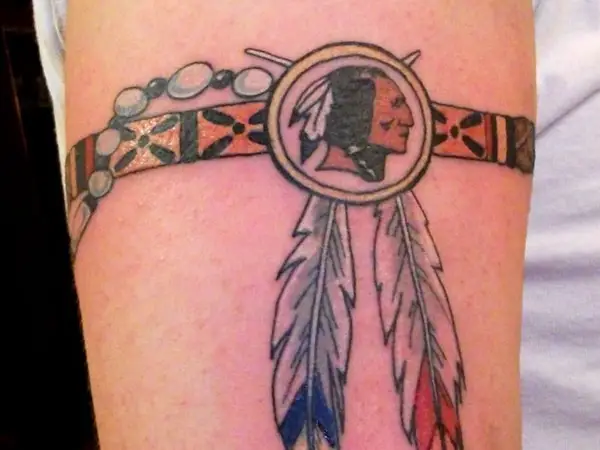 A Native Armband Face Tattoo face is inked in the pendant of this armband tattoo.
If you like this article, you might be interested in some of our other articles on  Polynesian Tattoo Designs,  Body Art Tattoos,  Barb Wire Tattoos  and  Water Tattoos.