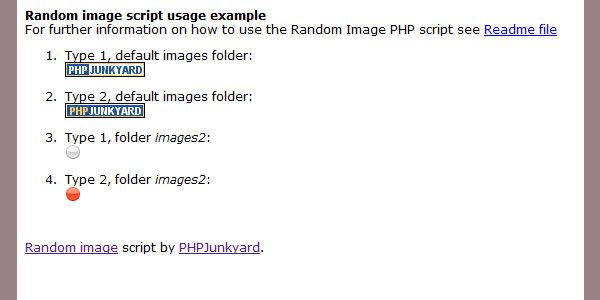 A good website should be a perfect blend of all the ingredients of web design in perfect proportion. PHP is one such major aspect of a dynamic website. PHP scripts make your website look great and give an easy usability factor to the visitors.
Formerly referred to as "Personal Home Page Tools," PHP Hypertext Preprocessor is an open source server side scripting language. It is very popular for developing web based software applications because programmers can use it easily to create web pages with dynamic content that interact with databases.
Today we have collected 10 online resources for PHP Scripts where you can find scripts both for your personal and commercial use.
These resources are doing their best to provide you with the latest PHP scripts to make your website more effective. Whether it is ad management, website password encryption or blog scripts, contact forms, these resources for PHP Scripts has something or the other for you in its kitty. Go through the list and please mention any other resource you use.
If you like this article, you might want to check our previous articles on Lightweight Alternatives to Apache and IIS Web Servers, How to Create a Basic Drupal Block Module, Making Magento Commerce Bend to Your Will with Faster Data Imports, and Tools to Make a Web Designer's Life a Little Easier.
PHP Junkyard
You can download free PHP scripts here. You will also find a collection of PHP resources, tutorials, articles and much more.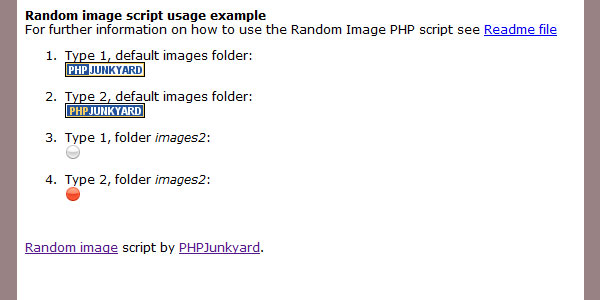 More Information on PHP Junkyard
Free-Php.net
At Free-Php.net, you will find a categorized listing of free php scripts, commercial php scripts, php resources, php tutorials, web resources, php hosting and more.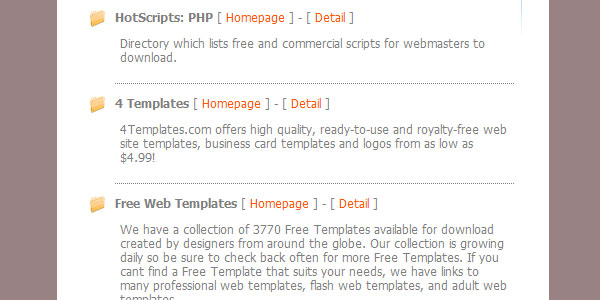 More Information on Free-Php.net
The PHP Resource Index
You can find Hundreds of ready-to-use PHP programs and scripts for your web site.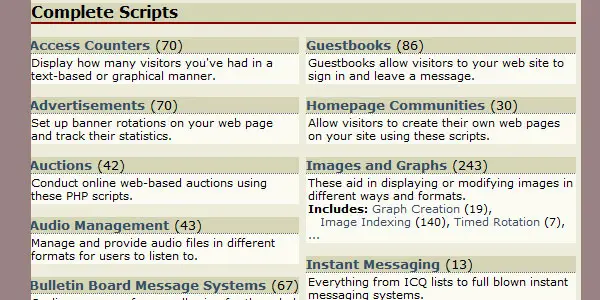 More Information on The PHP Resource Index
Script Dungeon
This site has very useful and diverse PHP scripts.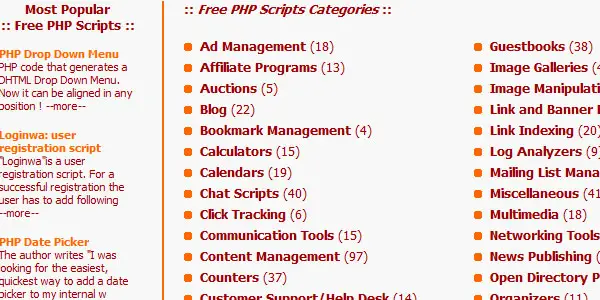 More Information on Script Dungeon
Hot Scripts
At Hot Scripts you can find the webs largest directory of PHP scripts for purchase or free downloads. You can also find plenty of PHP tutorials, applications, development software,books and much, much more.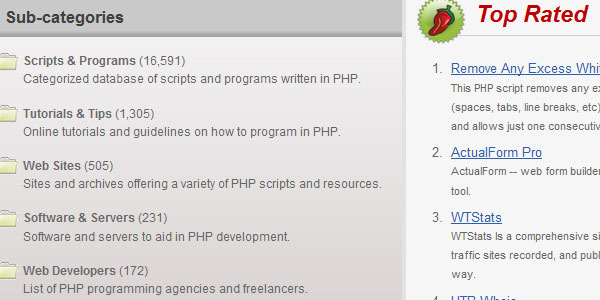 More Information on Hot Scripts
Programmerworld.net
This site has a large list of free PHP scripts, such as feedback forms, search engines, greeting cards, content management, polls and so on.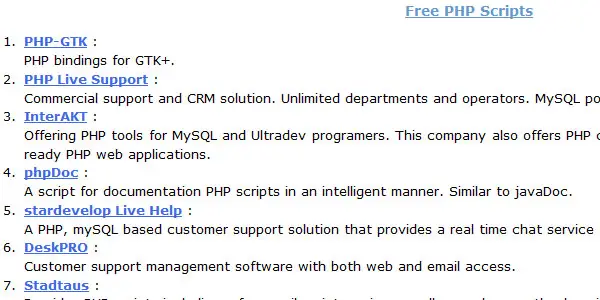 More Information on Programmerworld.net
Zubrag.com
At zubrag.com, you will find free php scripts, online tools, articles, tutorials on PHP and related topics. These free php scripts are written mostly for webmasters, but programmers will also derive from these materials, since PHP source code is provided for all scripts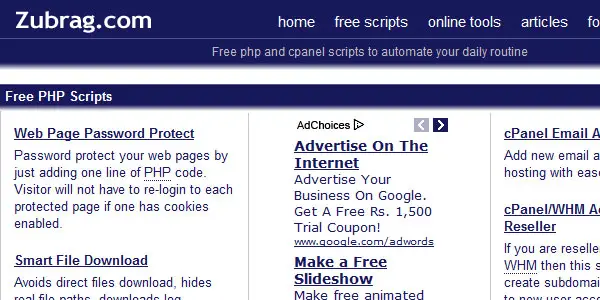 More Information on Zubrag.com
Gscripts.net
Gscripts.net is a fast growing directory of free php scripts such as php forums, php photo galleries, CMS , php e-commerce solutions and many other open source scripts. Each script has demo so you can test it before waste any time installing it, most of the php scripts offer direct download link.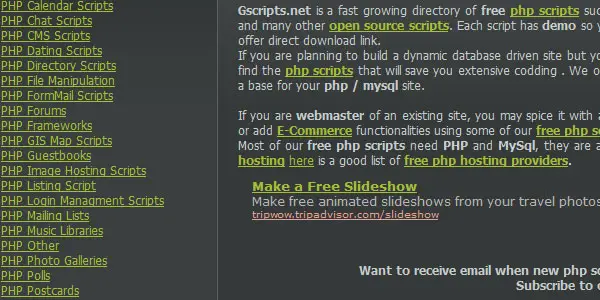 More Information on Gscripts.net
Scripts.com
You will find a huge collection of PHP scripts here.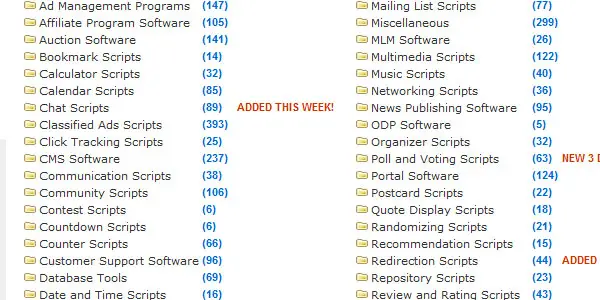 More Information on Scripts.com
Thefreecountry.com
It lists free PHP scripts that you can use on your website to provide various functions (eg, feedback forms, search engines, greeting cards, content management, polls, etc).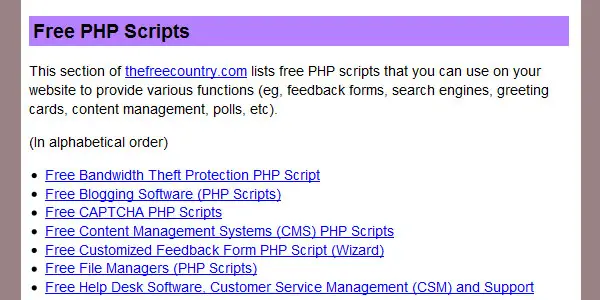 More Information on Thefreecountry.com