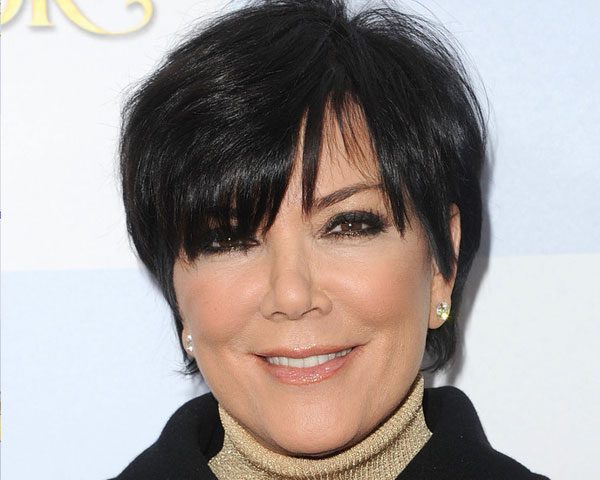 A popular face on the small screen Kris Jenner is in a class all her own. Be it in terms of her style, or fashionable clothes, or the wonderful haircuts she uses to enhance her looks, Kris Jenner knows how to carry herself on all occasions. Whether she is out shopping, or standing at a public place with glam daughter Kim, or making an appearance at a special event Kris Jenner has an awesome presence. A Kris Jenner Haircut is chosen to make a beautiful frame for the mature face of this American celebrity.
When you look at the sharp features of Kris Jenner you can see how short hairstyles would suit her just fine. Kris loves sporting short and chic haircuts that give her a youthful look. You can see her in many pictures with a haircut framed by deep front bangs. She also gets her hair cut with shallow front bangs for a cute and playful look. Her haircuts taper usually at the neck making for a smart and modern look. Easy to manage hairstyles that look great with danglers, formal clothes, or casual dresses, that is what Kris Jenner's haircuts are all about. This fashionable businesswoman turns heads with her smart and neat hairstyles. Often she coves all of her forehead with short layered strands, or lets the bangs frame just a bit of her forehead for a modern look. Very short layers cut in different lengths add a look of volume to her dark hair, and the strands ending just above her ears let her show off pretty earrings. Take a look at the short haircuts that Kris Jenner has made into a style statement for mature women.
If you like this article, you might be interested in some of our other articles on Haircuts For Naturally Curly Hair, Trendy Short Hairstyles, Anime Girl Hairstyles and Black Kids Hairstyles.
Layered Mushroom Kris Hairstyle
Bangs seems to be a look Kris loves playing with. See how the evenly cut front bangs suddenly get shorter at the parting in this fresh haircut.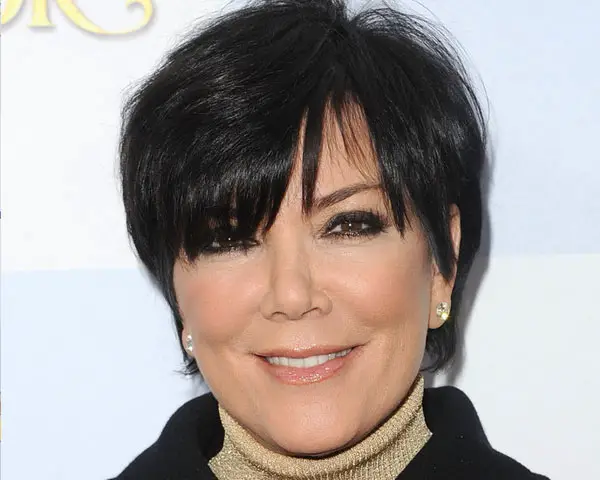 Layered Mushroom Kris Hairstyle
Kris Jenner Soft Bangs
The curves of the bangs give a soft and feminine look to Kris Jenner's hairstyle in this closeup picture.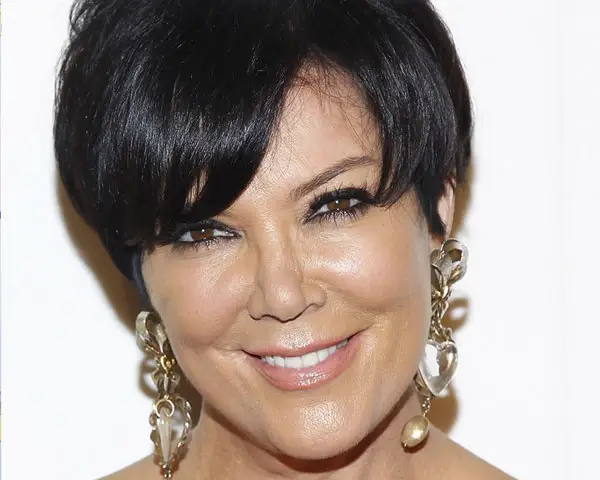 Kris Jenner Bob
You get to see some of Kris Jenner's ear as the layered strands end in a curve kissing the tip of the ear in this side parted bob haircut.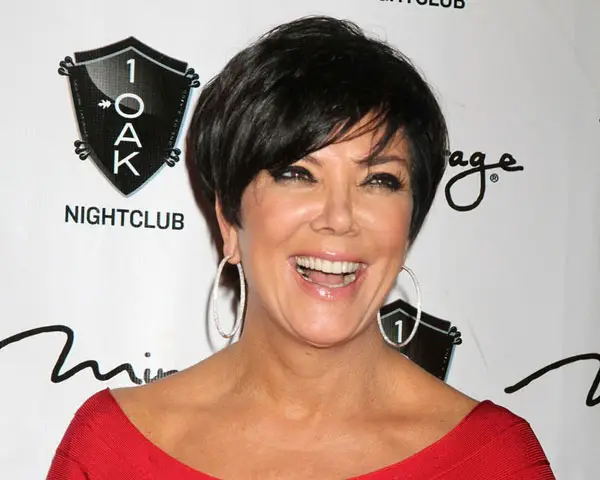 Fashionable Kris Style
Kris Jenner lets the short and thick black layered strands slant across her forehead in this formal hairstyle.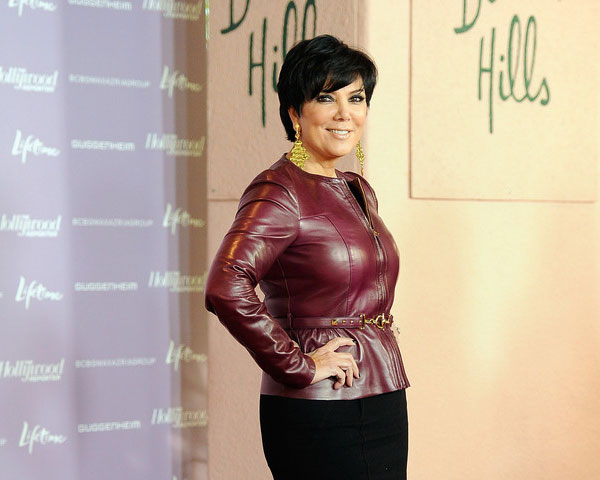 Kris Charisma
A thick strand of hair comes down from the side parting in this summer fresh pixie haircut sported by Kris Jenner.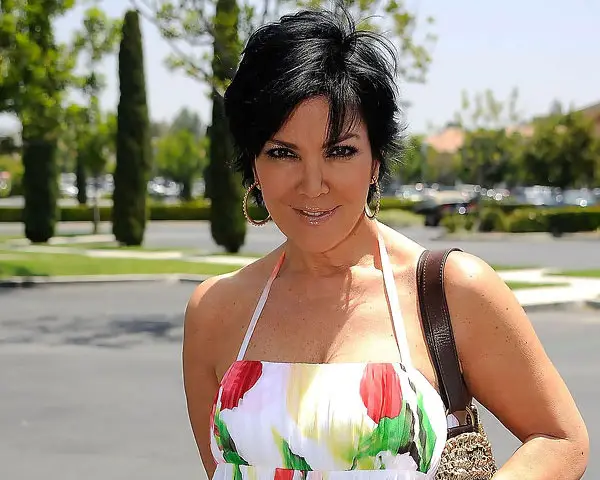 Kris Jenner With Daughter
Get a look at Kris Jenner with her sweet bobbed haircut as she stands beside her equally glam daughter Kim Kardashian.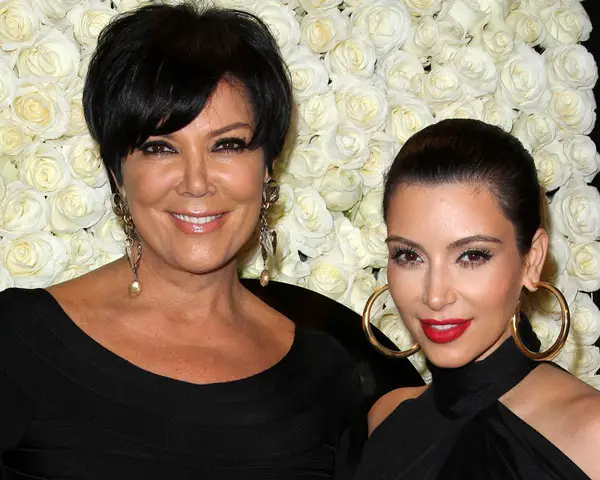 Kris Jenner Style
A bit of styling agent works just right to dress up Kim's short hair in this stylish formal look. The hair rises above her head opening up her forehead.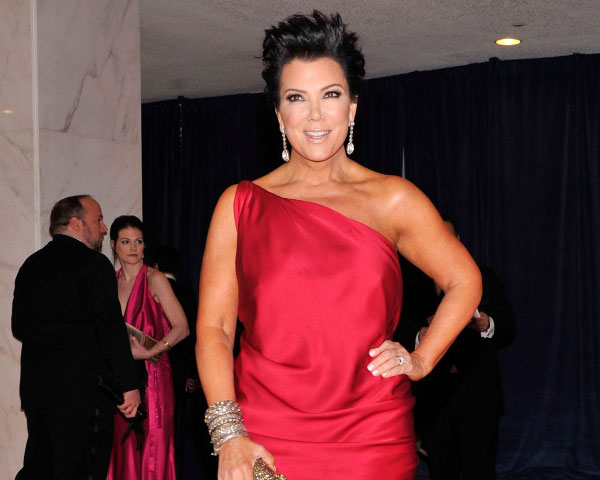 Haircut Kris Jenner
Bright and shiny strands fall across Kris Jenner's forehead as she poses in her short bobbed haircut.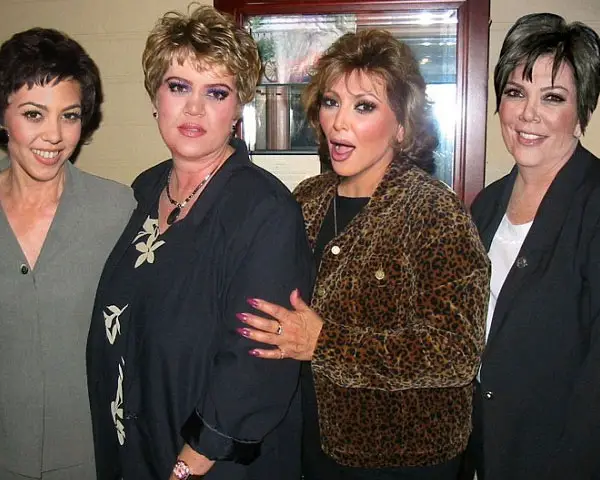 Smart Hairstyle Kris Jenner
The short black strands of hair do a playful dance of shadows on Kris Jenner's forehead as she poses in this sunny picture.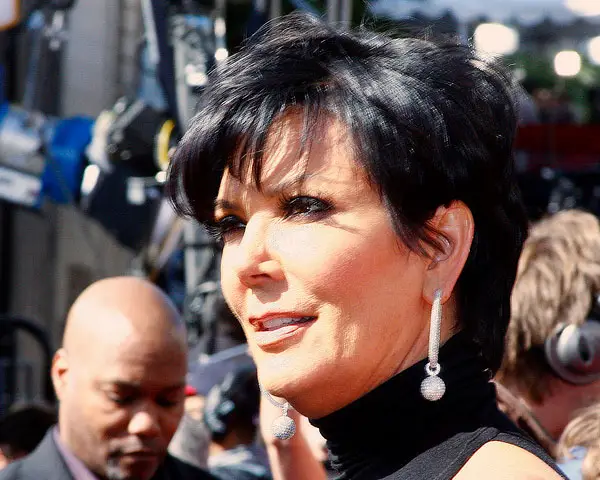 Kris Jenner New Haircut
The creative layer work done with scissors adds to the magic of Kris Jenner's short hair look in which a strand lightly falls across one eye.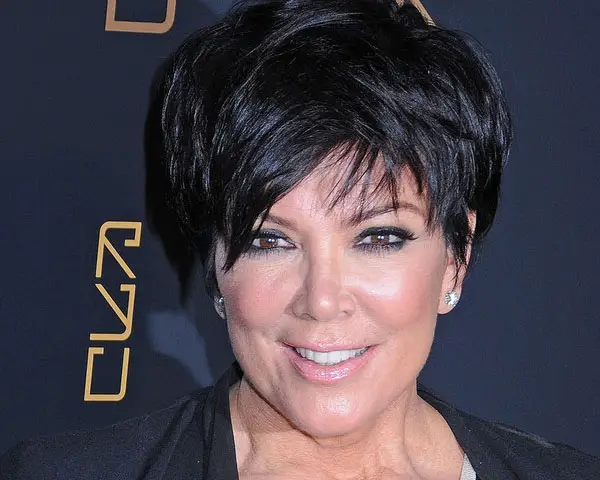 Chic Kris Haircut
The fluffy and bouncy look of Kris Jenner's black bobbed haircut goes well with her retro look shades.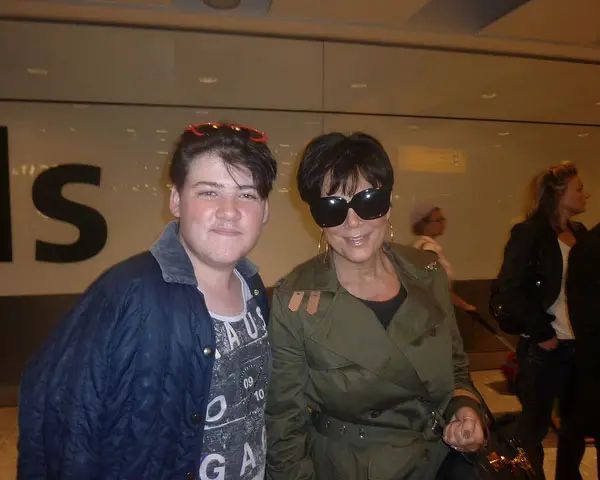 Kris Jenner Public Hairstyle
This is a hairstyle that Kris Jenner chooses for a formal function. Check out how her ear is revealed while the shallow bangs frame the forehead in this cute style.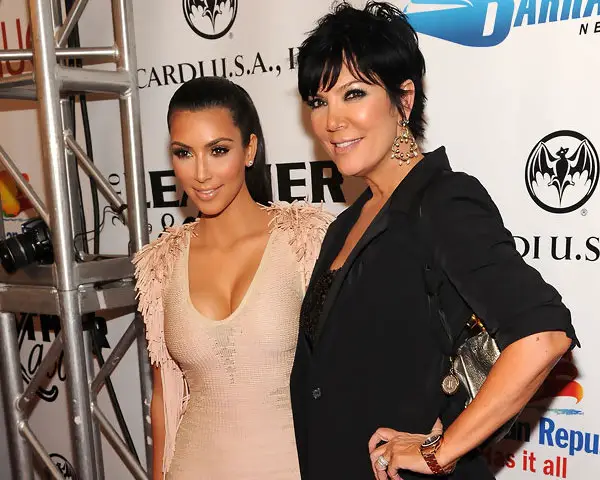 Naturally Kris Haircut
The side parting in Kris jenner's short haircut lets some of the layered strands make a wave on her forehead.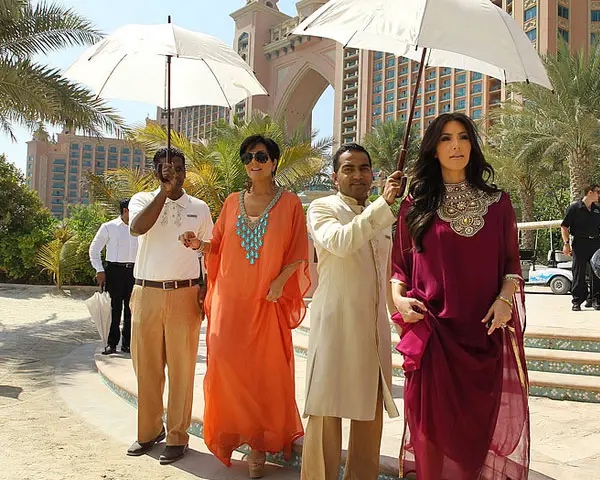 Cute Kris Haircut
Trimmed with a deep fringe that sits straight at the eye level this playful haircut lets Kris show off her fun side.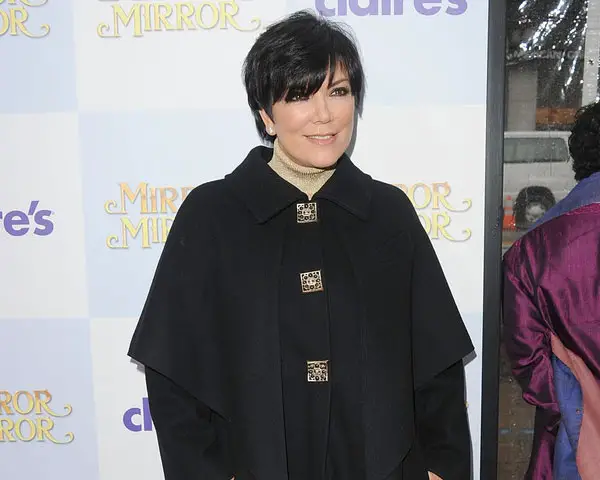 Show Kris Jenner
A few strands of hair falling over the forehead give a soft and rich look to the black bobbed Kris Jenner haircut.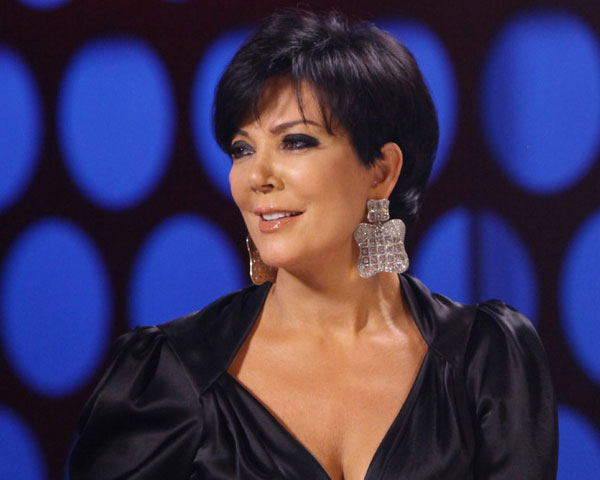 Soft Bob Kris
This is a deep side parted hairstyle with bangs that Kris Jenner chooses for her short bobbed look.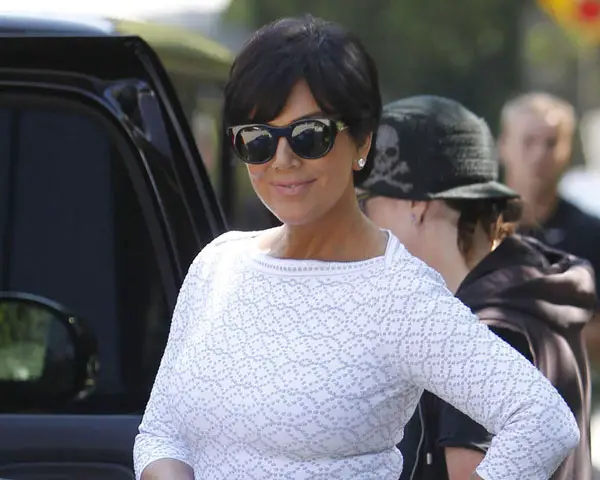 Sweet 17 Kris
The fresh short layered bob goes really well with Kris Jenner's formal business suit in this picture.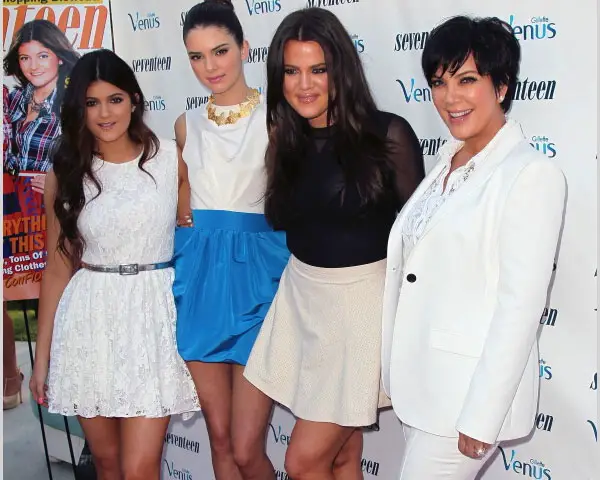 Happy Kris Look
The few black strands that fall over the forehead in this haircut give a fun casual look to Kris Jenner's stylish formal bob.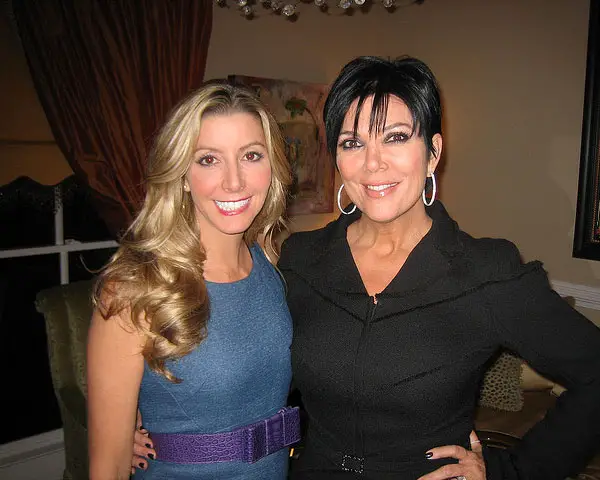 Kris Jenner Old Hairstyle
Huge retro shades, a cute bobbed haircut, and a neon dottted style coat make Kris look really fashionable in this black and white picture.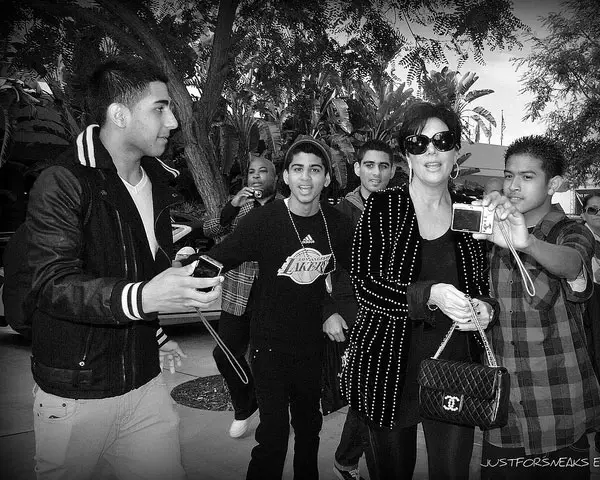 Kris Jenner Cute Fringe
Shiny black bangs come to touch Kris Jenner's eyebrows in this smart and stylish bobbed haircut.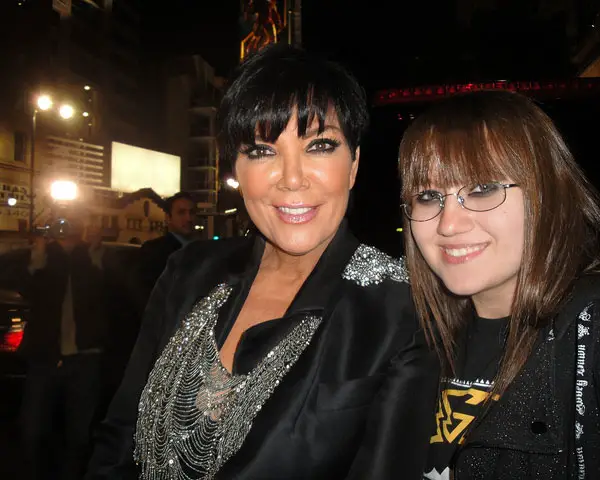 Wow Kris Haircut
The short medium bob haircut with a shallow front fringe gives Kris Jenner a glamorous look in this photo.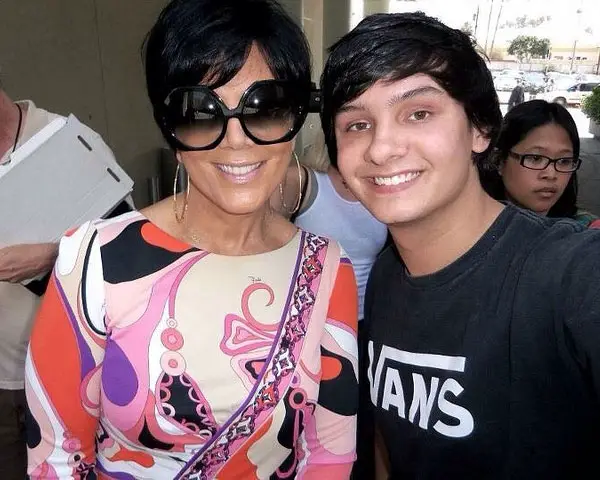 Kris Mature Haircut
You can see how the smart black bob with a short front layered fringe pairs with Kris Jenner's black outfit in this picture.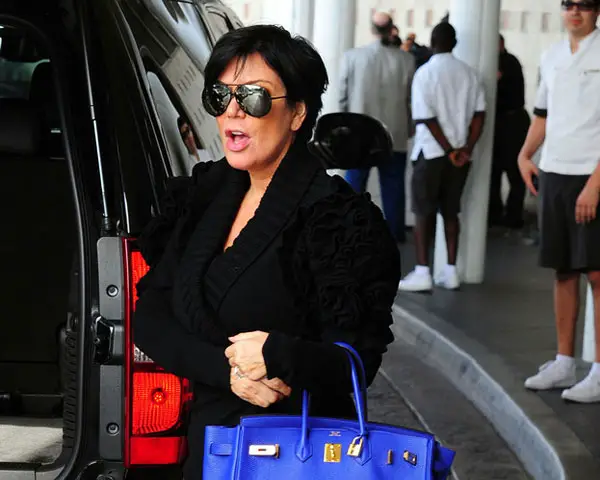 Black Bob Hair Jenner
Kris Jenner keeps her look stylish without overdoing it. Here she looks classy in her soft rounded bob hairstyle.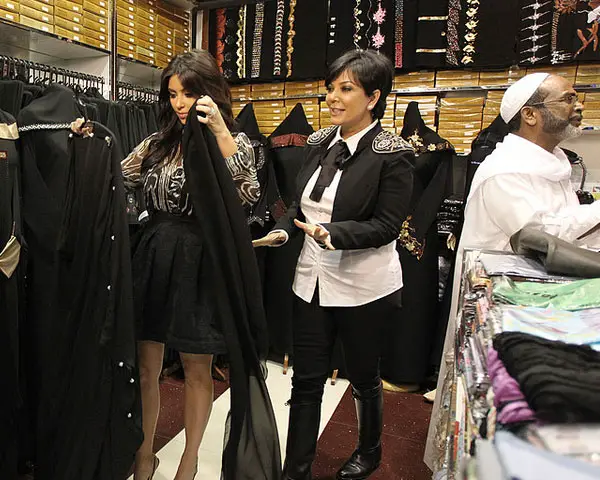 Svelte Haircut
The thick strands in this haircut slant stylishly at the edge to touch the end of the eyebrow making for an elegant look for businesswoman Kris Jenner.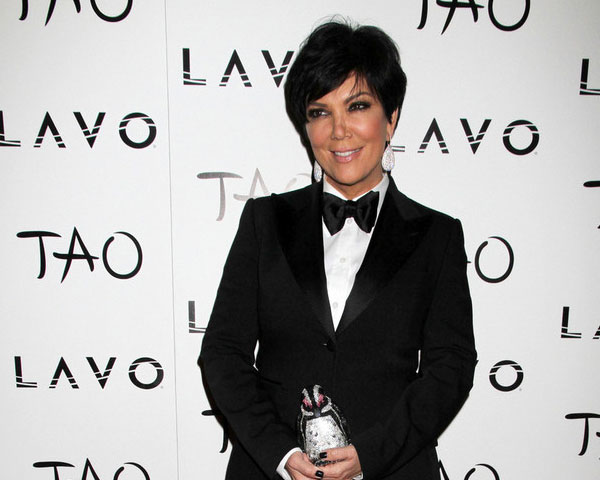 Kris Model Haircut
Check out the shallow bangs and bobbed haircut look sported by Kris Jenner on her television show.